How to play Beat The Parents: There can be 2-4 players.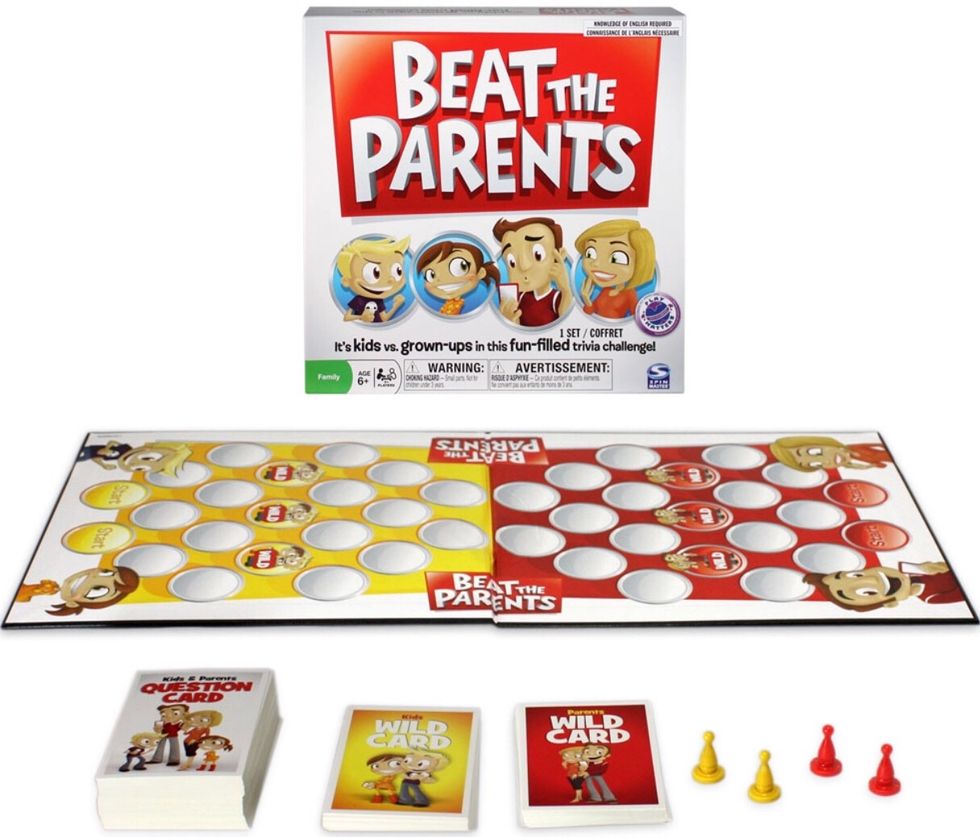 You and your partner (if you have one) go on one side of the board, and your opponent(s) go on the other side of the board. There is spots on the board that you move forward on when you get a point.
There is a kids side of the board (for kids) and a parents side of the board (for parents). There are three wild card spots on each side of the board.
The playing cards have two sides, one for kids, and one side for parents, and there are questions on each side of the cards (the kids questions are easier), and if you get one right you move a spot.
There are also wild card spots,if you land on one then you pick up a wild card, and if you land on a wild card on your side, it usually a bad card (the opposite if you land on your opponent's side).
Each side of the board has two pawns at the start (if you have a partner he or she uses the other one).
To win the game, you have to get both of your pawns to the start of your opponent(s) side of the board.
The creator of this guide has not included tools