This is just a sweet simple game that can be played by anyone, any age! All you need is a bit of 🌈imagination🌈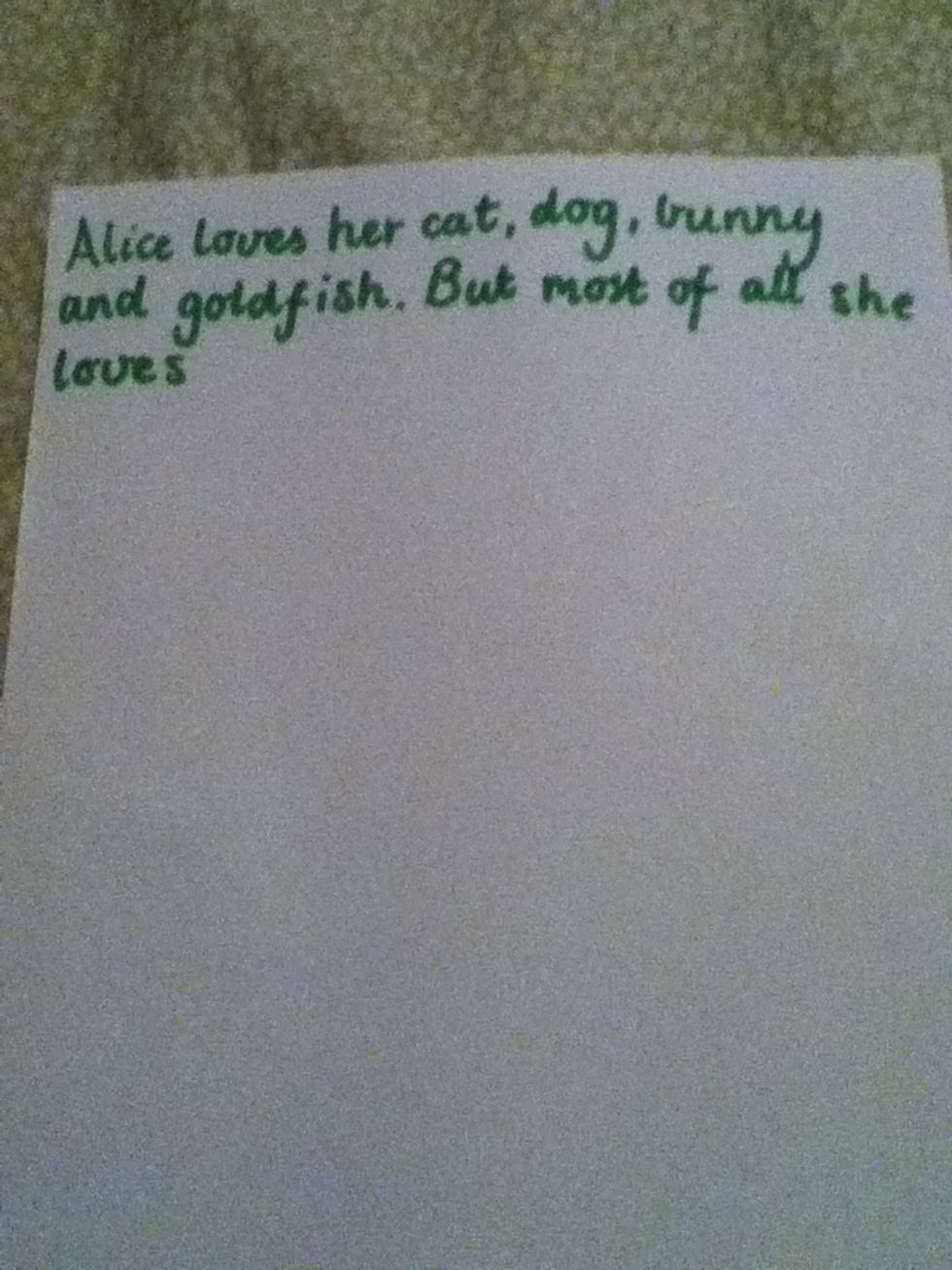 Just start off with a simple sentence like this...⬆ But try and be creative, because the more creative and random the funnier it'll be!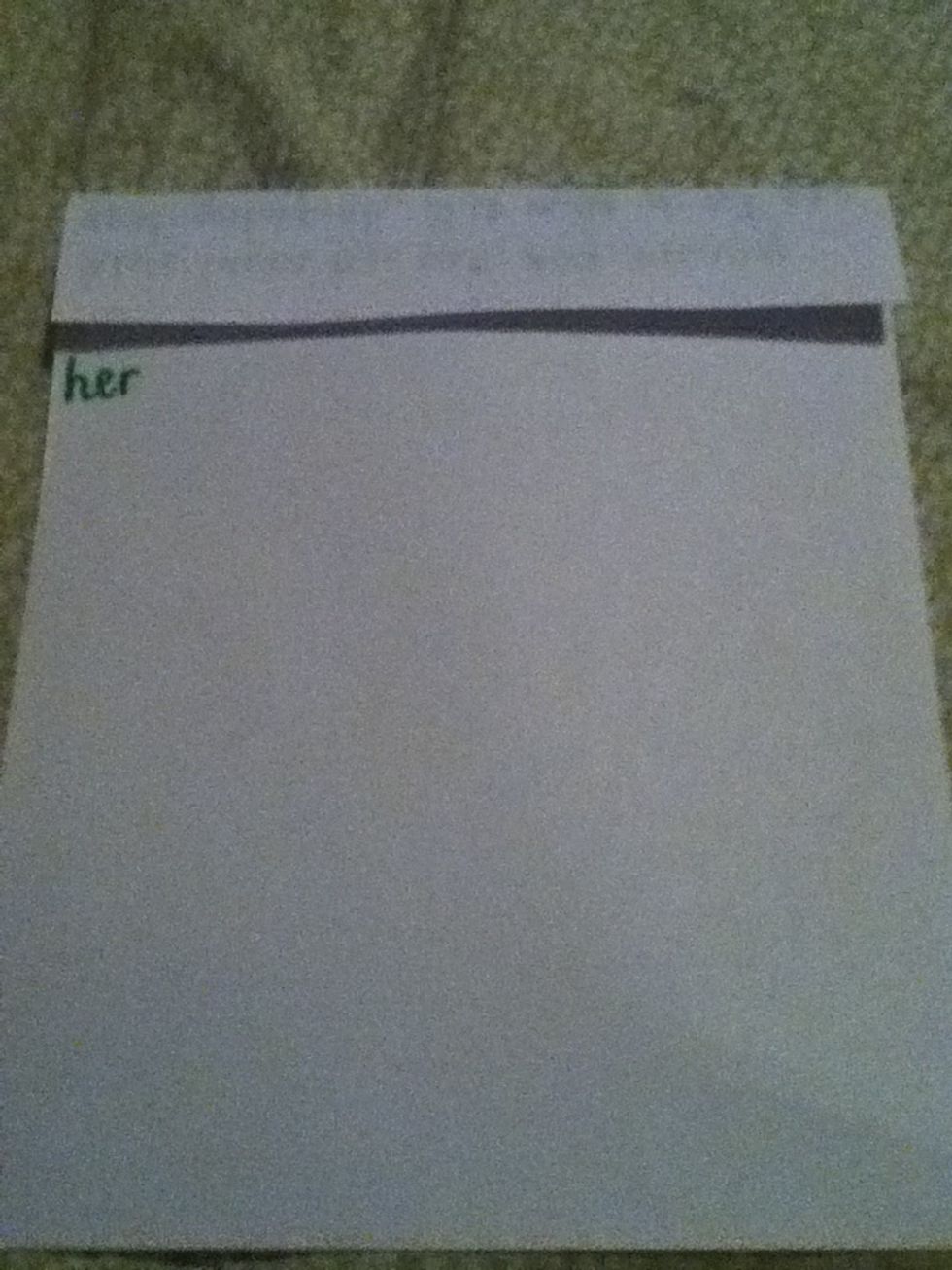 Then fold the paper over your writing so your friend can't see what you've written, and then just write a word your friend can join onto like: and, because or then!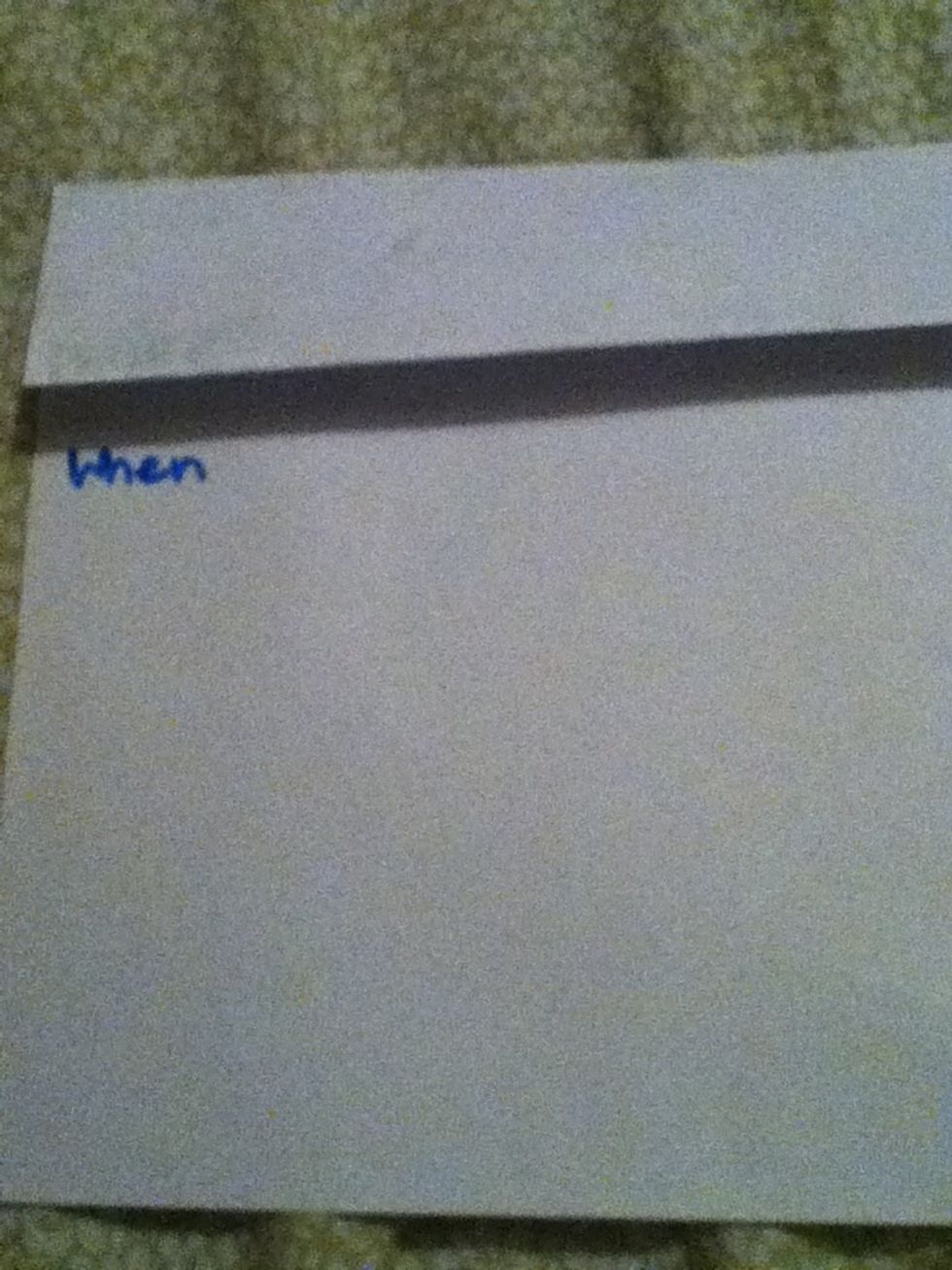 Then get your friend to join onto your word, then they'll cover their work up and leave you with a word joined onto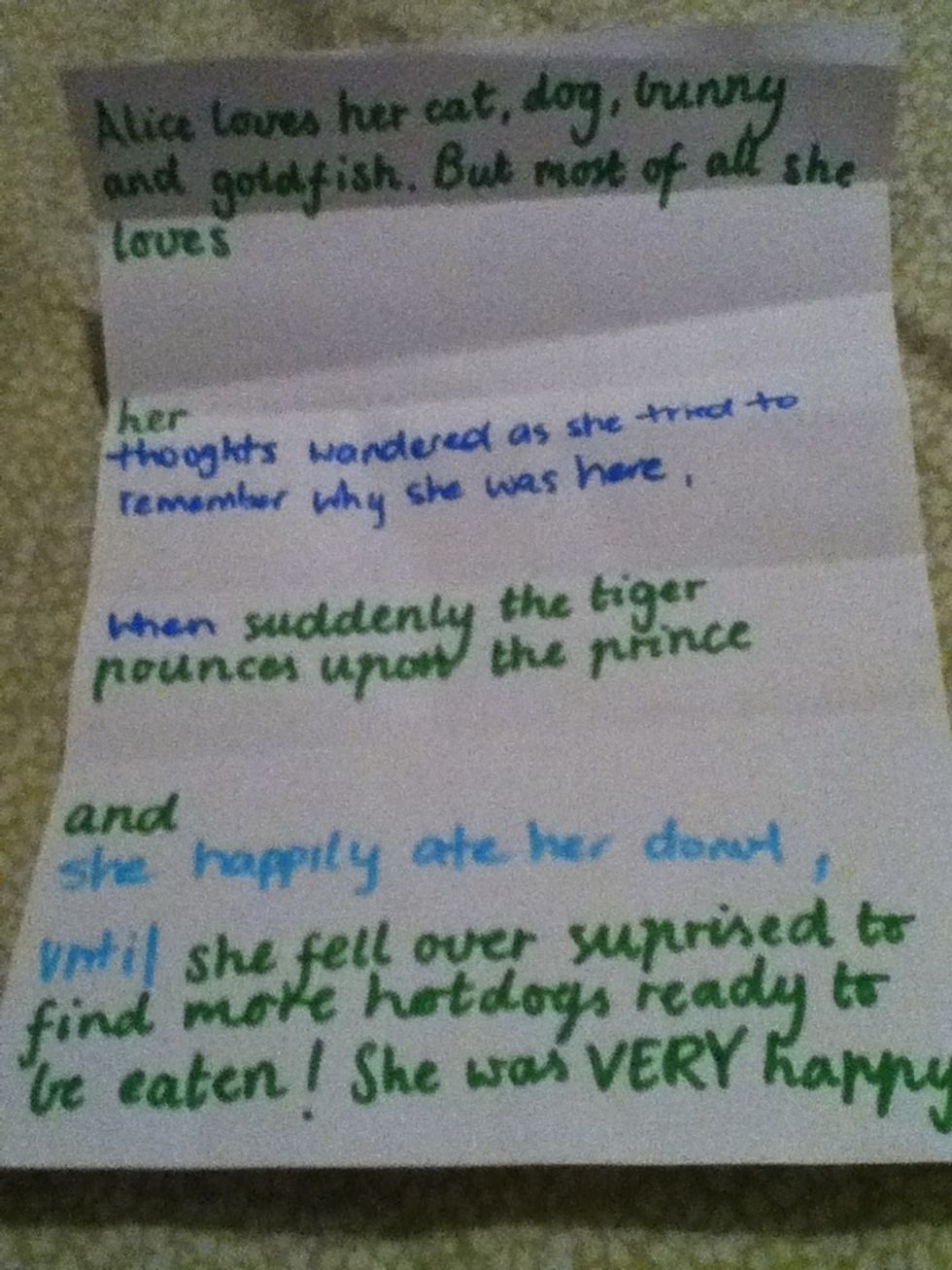 After a bit it should look like this!
You can also do this activity drawing! Just start off with the head and fold, get a friend to do the body and fold, and it's you turn to do the feet!
1.0 Piece of paper
2.0 Colored pens/penciles
Any amount of friends!
And your imagination!