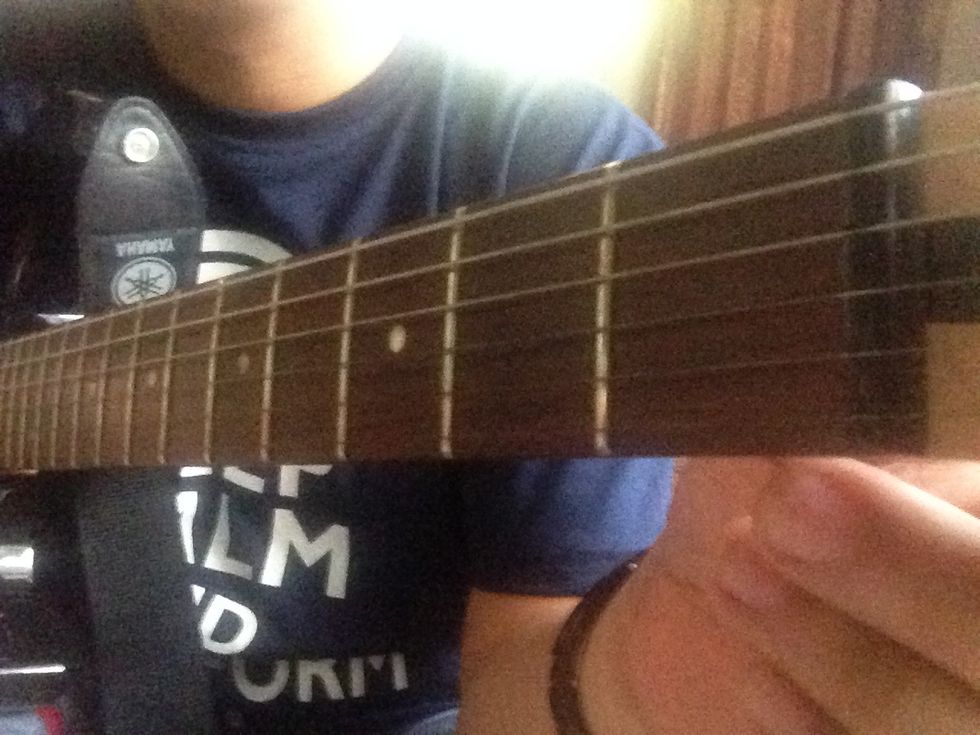 There are 2 common forms of G major that we are going to learn to play today. One is on the 3rd position, meaning 3fret, other is an open G, meaning no bar or index finger spreading on the fretboard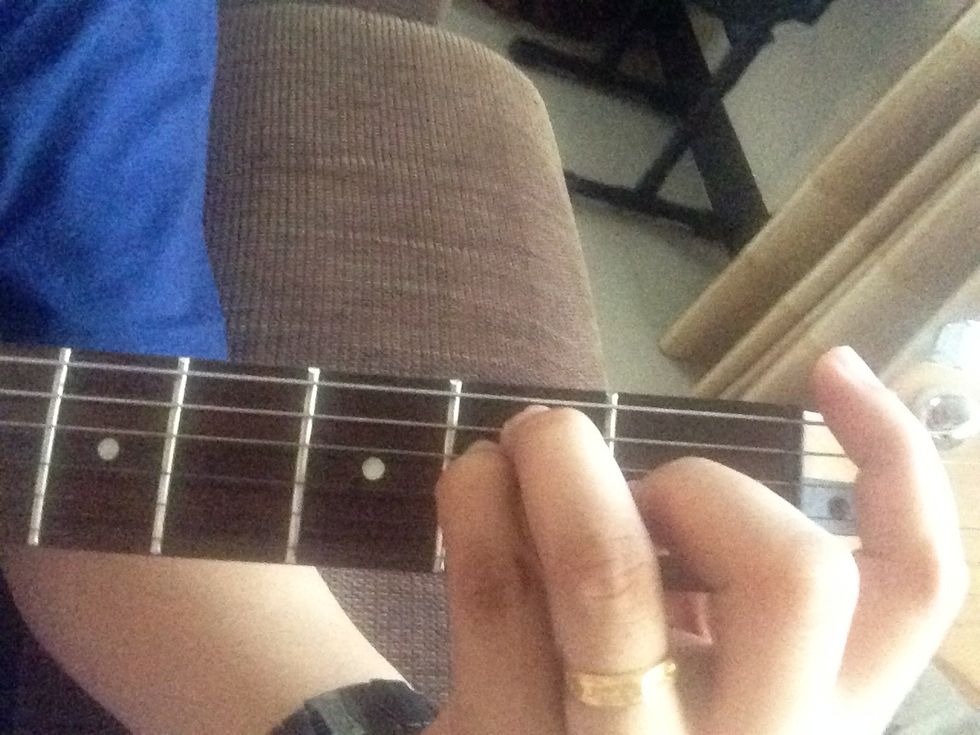 If you switch fingering and pretend that the index finger is the nut or the 'zero' fret, moving all fingers on the next fret is the F major.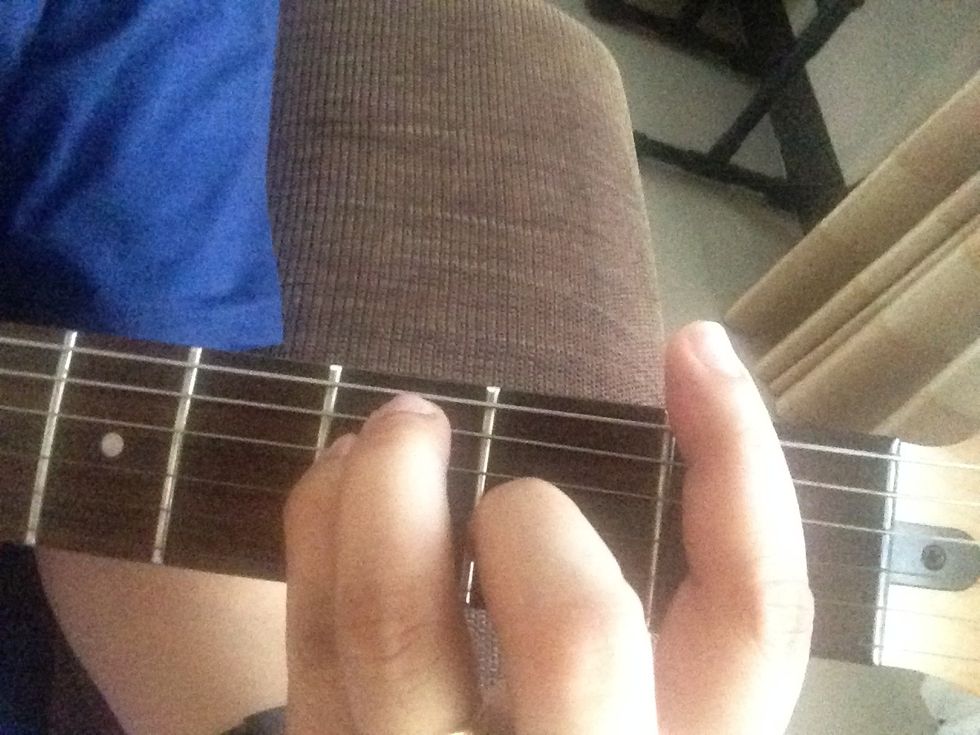 As described in previous slide, this is the F major chord... Moving 2 more frets retaining this position is the G major chord.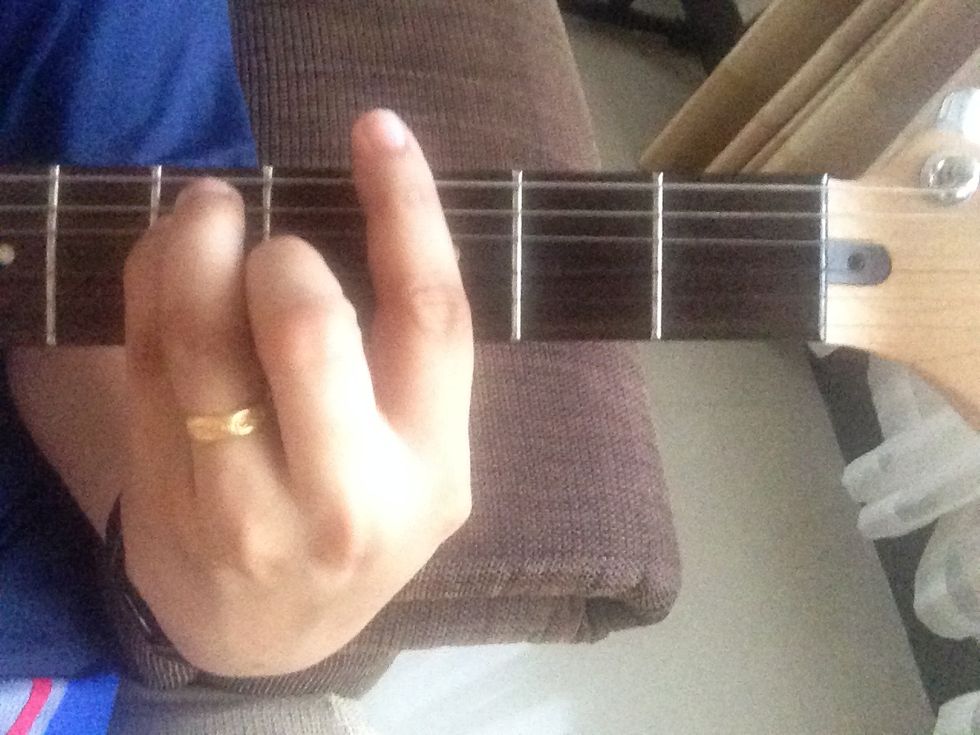 When we move the finger from the first fret (F major) to the 3rd fret, it is now G major.
Another form of G major is called an open G. This is simpler because there is no bar finger. Put your middle finger on 3rd fret of the thickest string.
Put the index finger to the 2nd fret of the 5th string, the string below where the middle finger is located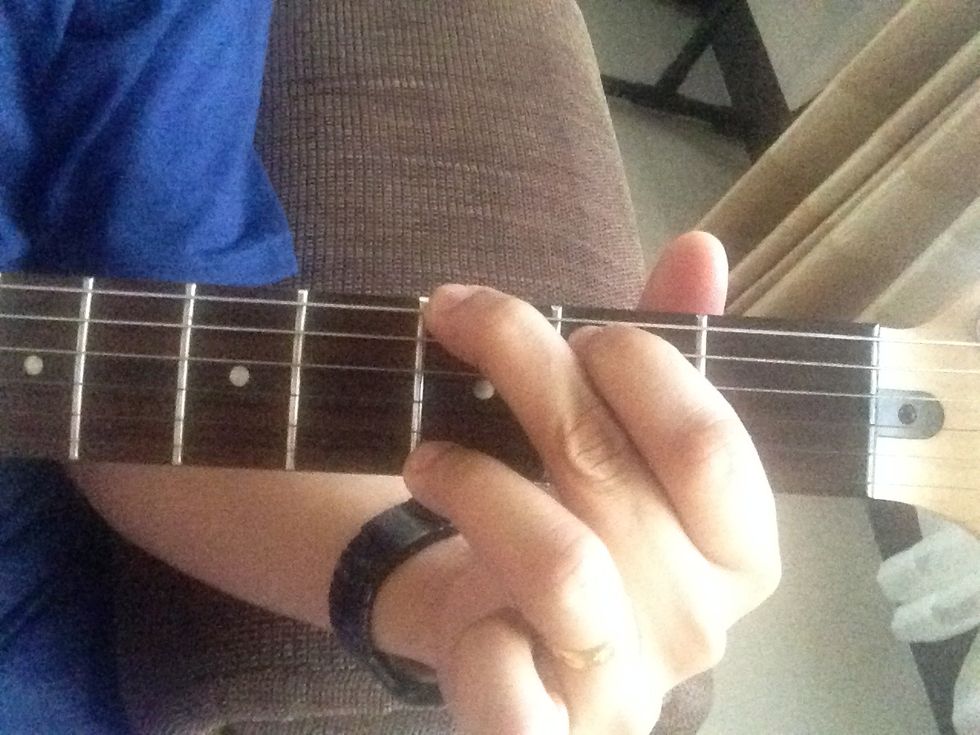 Finally, the ring finger is on the 3rd fret of the 1st or thinnest string. Make sure that the 3 middle strings ring out. All strings are on play for the G major chord.
YOu can also add your pinky for the G major chord as shown in the image.
Riff Richards
Riff is a season guitar player who loves to play Beatles songs. Maintains www.riffriff.com and teaches newbies guitarists how to play the instrument