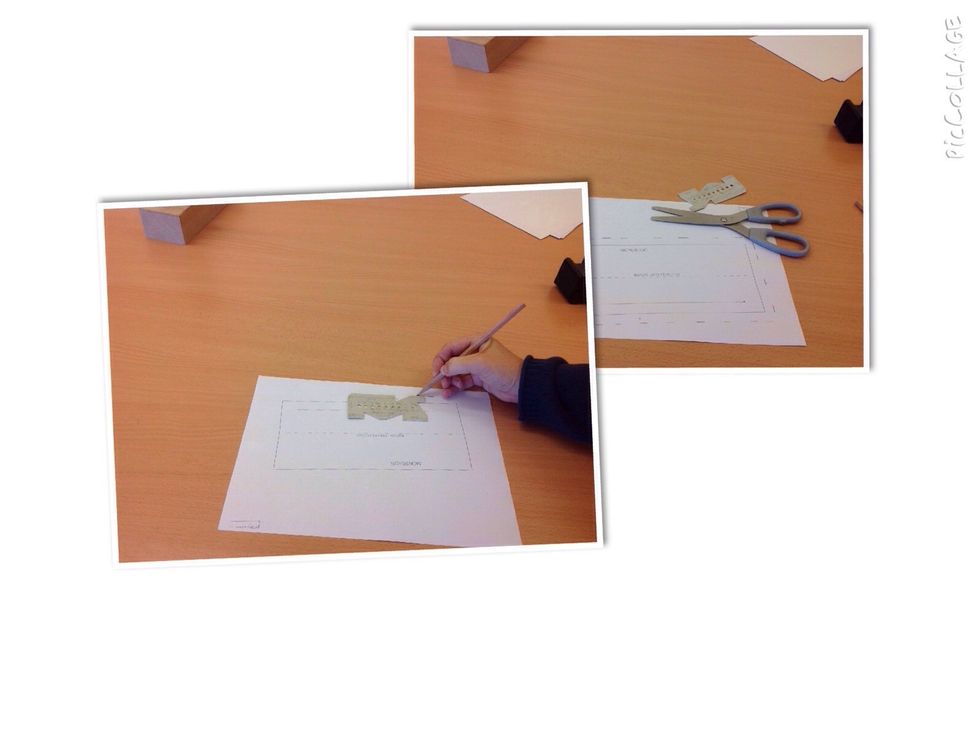 Rita 1cm sömsmån runt mönstret. Använd en mätsticka som bilden visar. Klipp ut efter dina streck. Använd papperssax!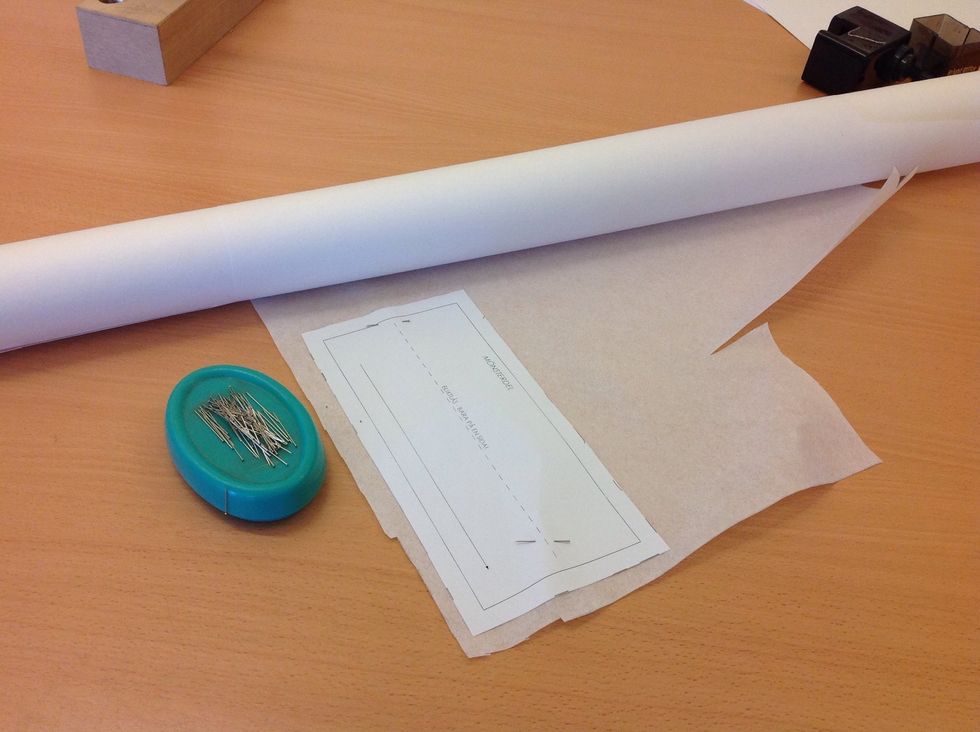 Klipp ut två bitar vlieseline efter mönstret. Nåla fast mönstret så går det lättare att klippa.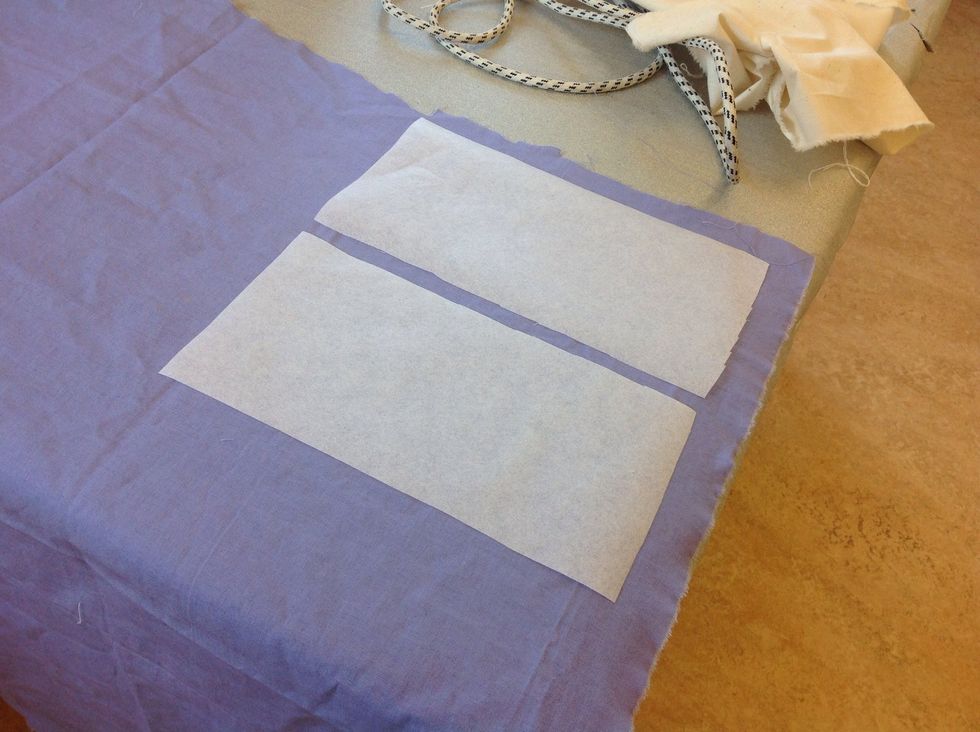 Välj tyg. Du kan välja samma tyg till båda bitarna, eller olika. Det går bra att välja mönstrat eller enfärgat tyg. Lägg dina vliselinebitar med den blanka sidan mot tygets avigsida (baksidan)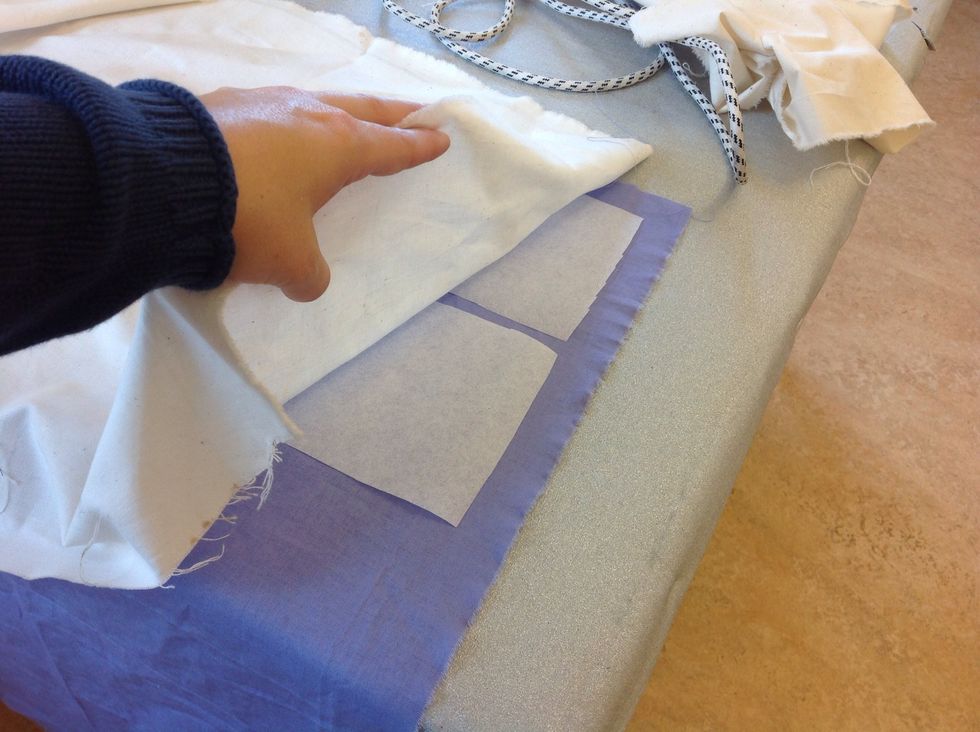 Lägg en skyddsduk över och stryk fast.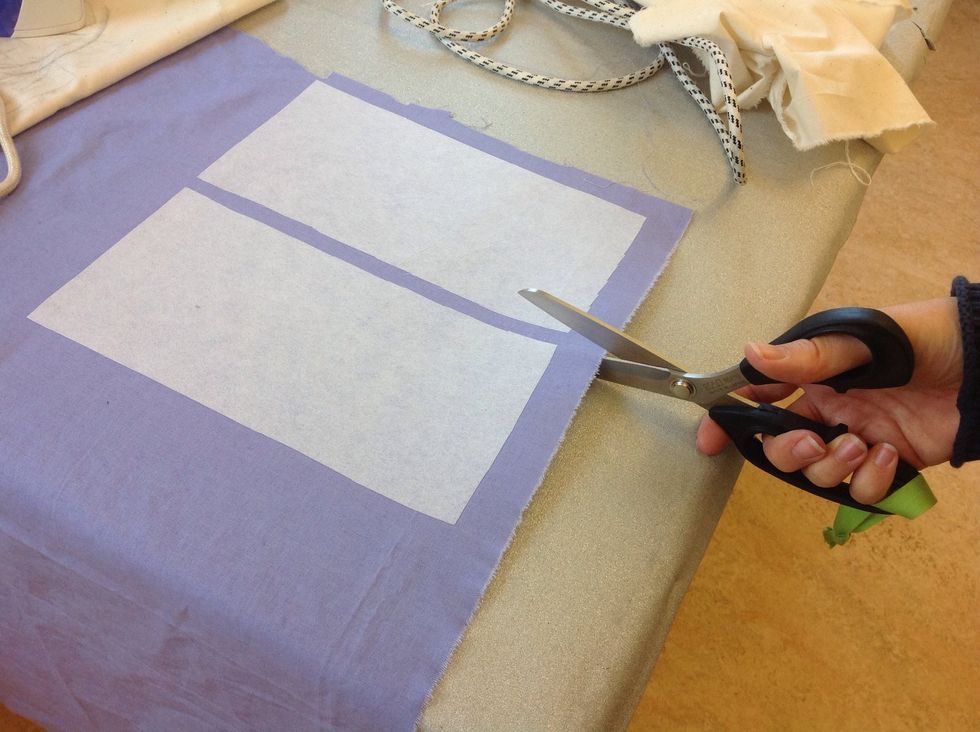 Klipp ut dina bitar efter vlieselinet.
Trä symaskinen med matchande tråd och ställ in trestegssicksack. Nr 4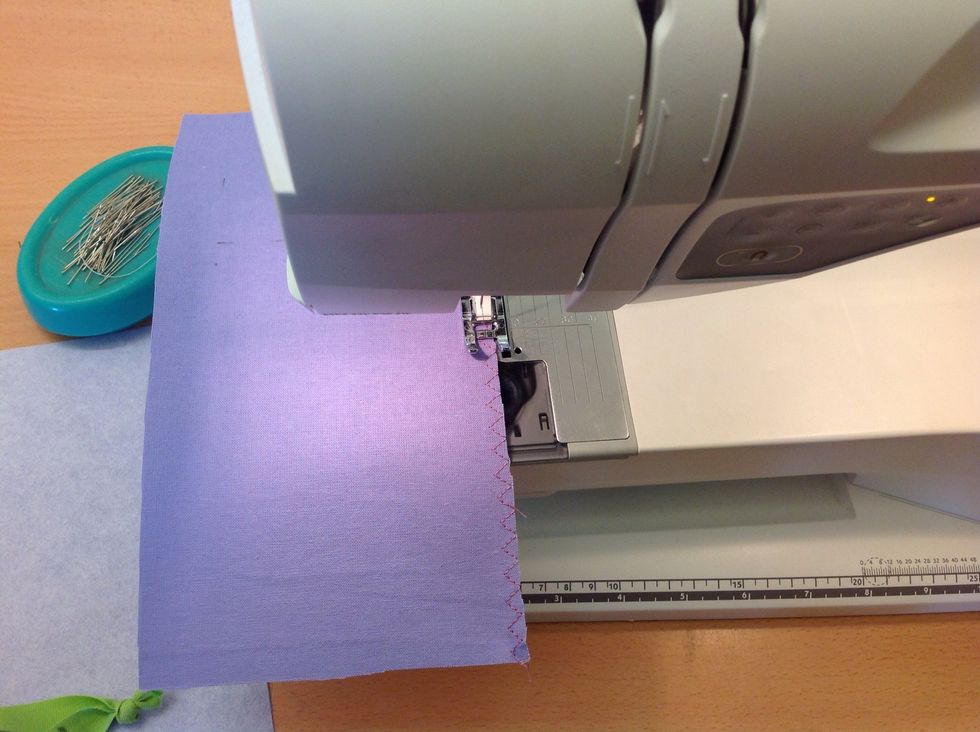 Sy så att sömmen hamnar längst ut i kanten. Titta hur tyget ligger vid pressarfoten för att hamna rätt. Sy runt båda dina bitar.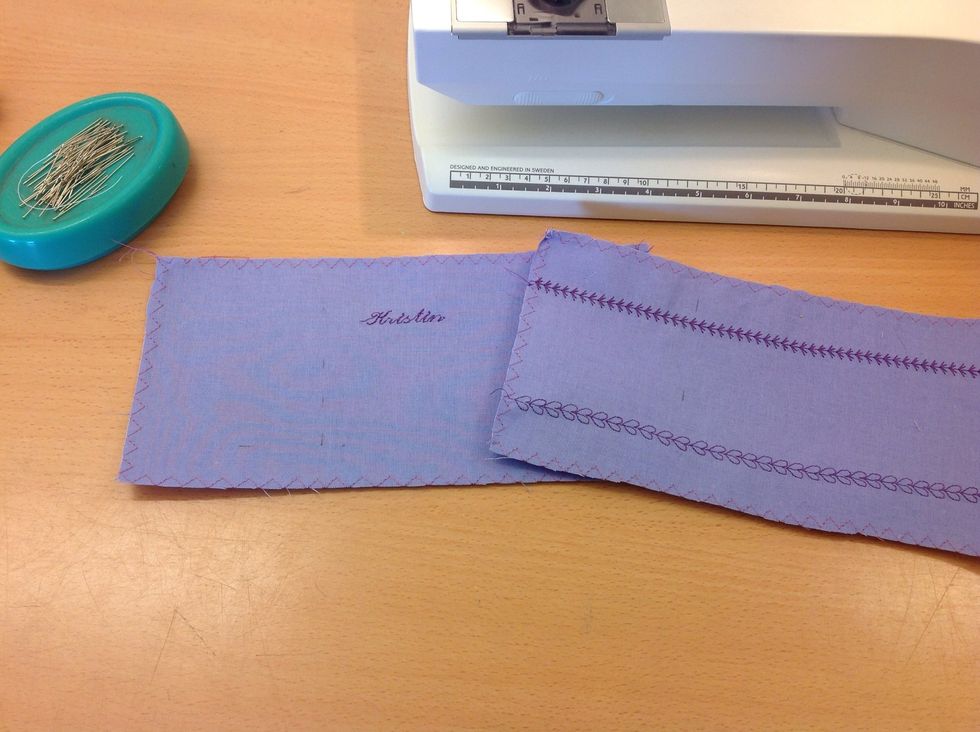 Nu kan du sy dekorationer på ditt pennfack. Be läraren om hjälp att ställa in dekorsömmar eller alfabet. Tänk på att dragkedjan ska sitta på mitten av den ena tygbiten.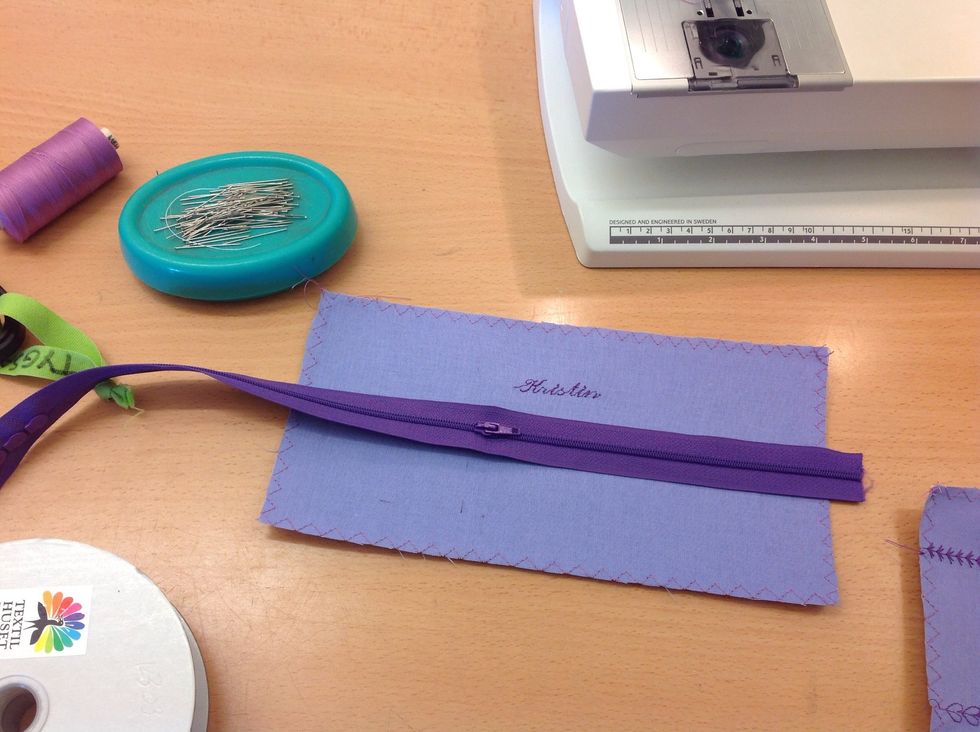 Välj en dragkedja. Be läraren om hjälp att klippa till rätt längd.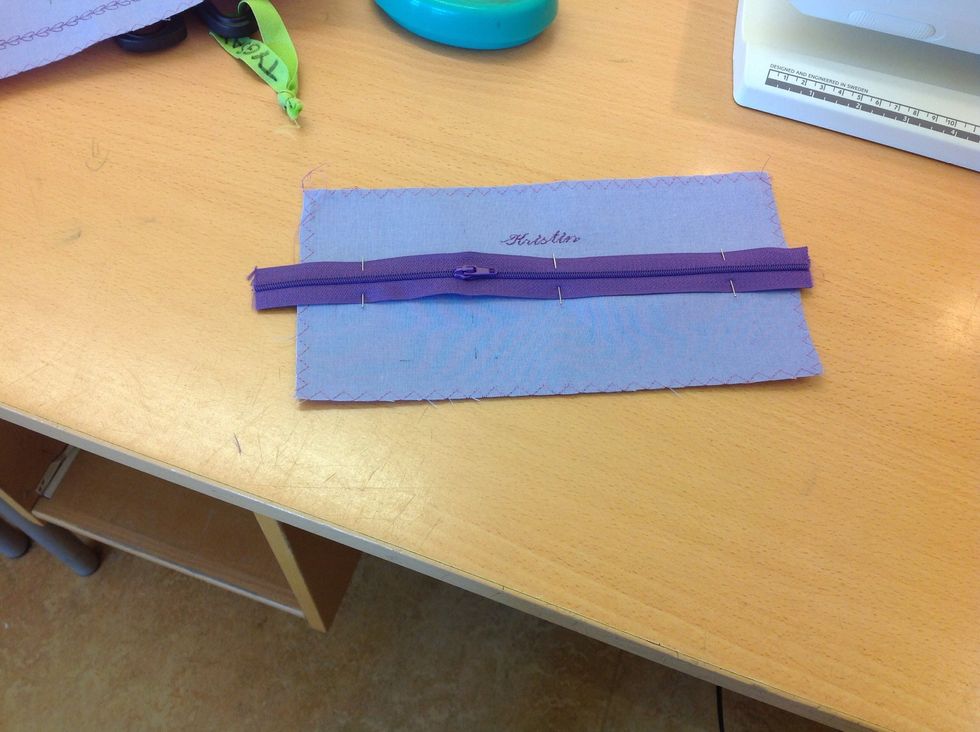 Nåla fast dragkedjan mitt på din ena tygbit.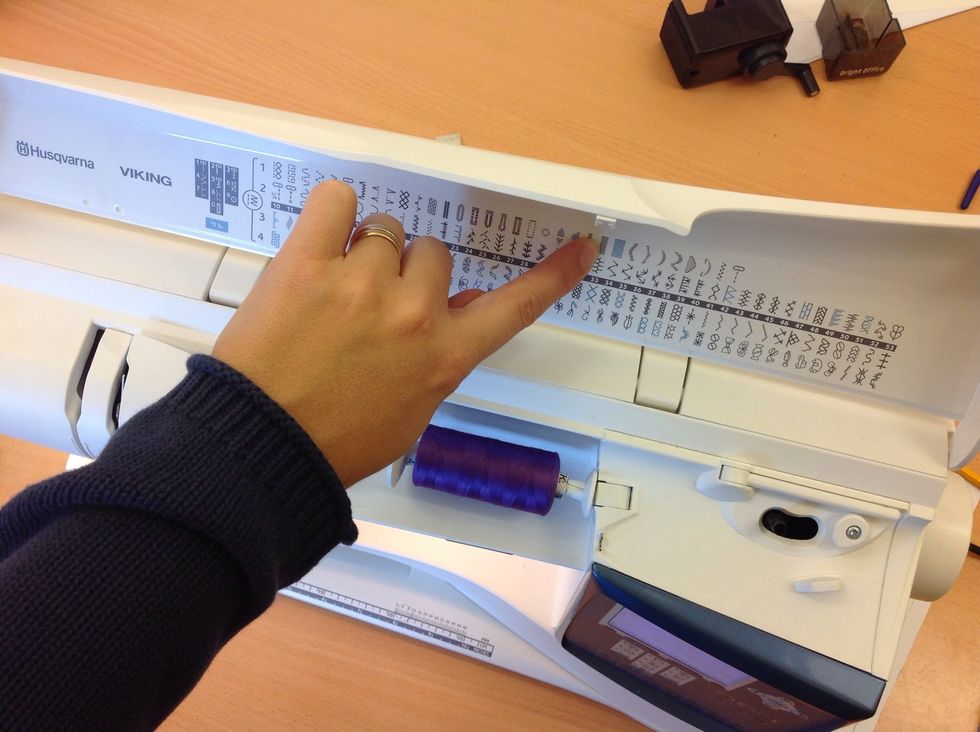 Ställ in tät sicksack på symaskinen.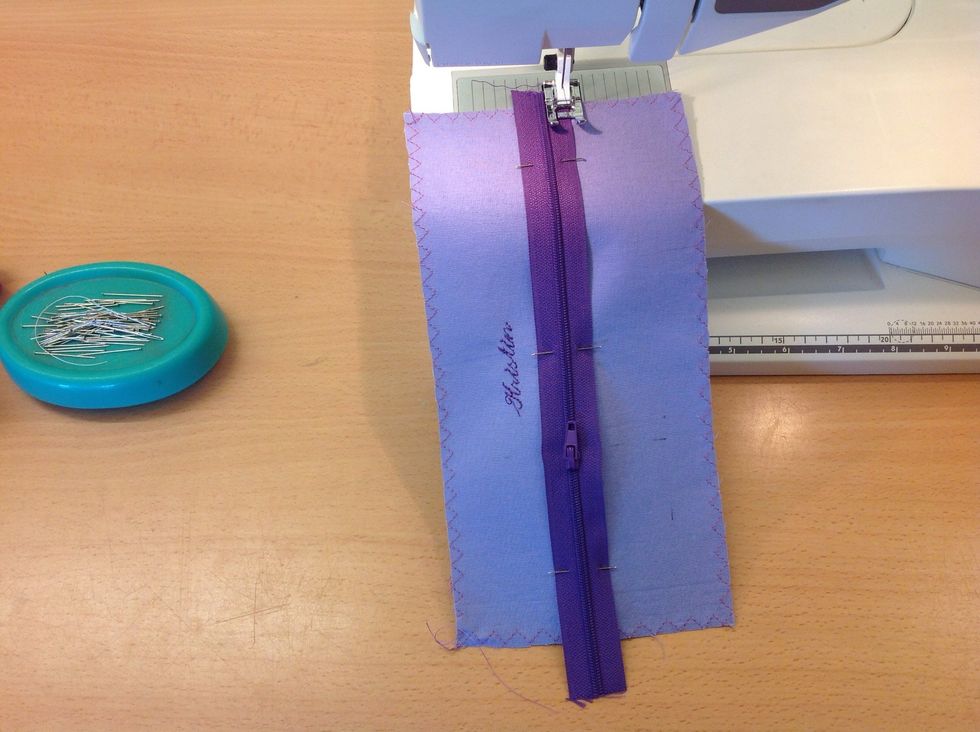 Sätt pressarfoten med kanten mot upphöjningen på dragkedjan. Sy hela vägen ner. Vänd din bit och sy på andra sidan också.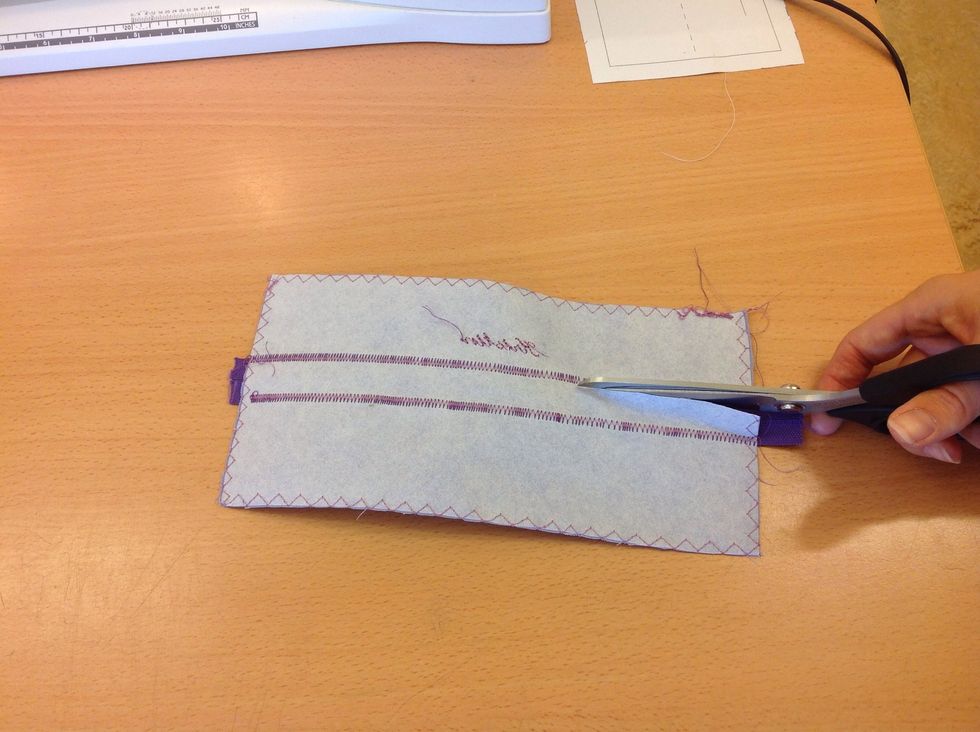 Klipp bort tyget på baksidan av dragkedjan. Var försiktig så du inte klipper i dragkedjan eller sömmen. Se på nästa sida hur det ska se ut när det är klart.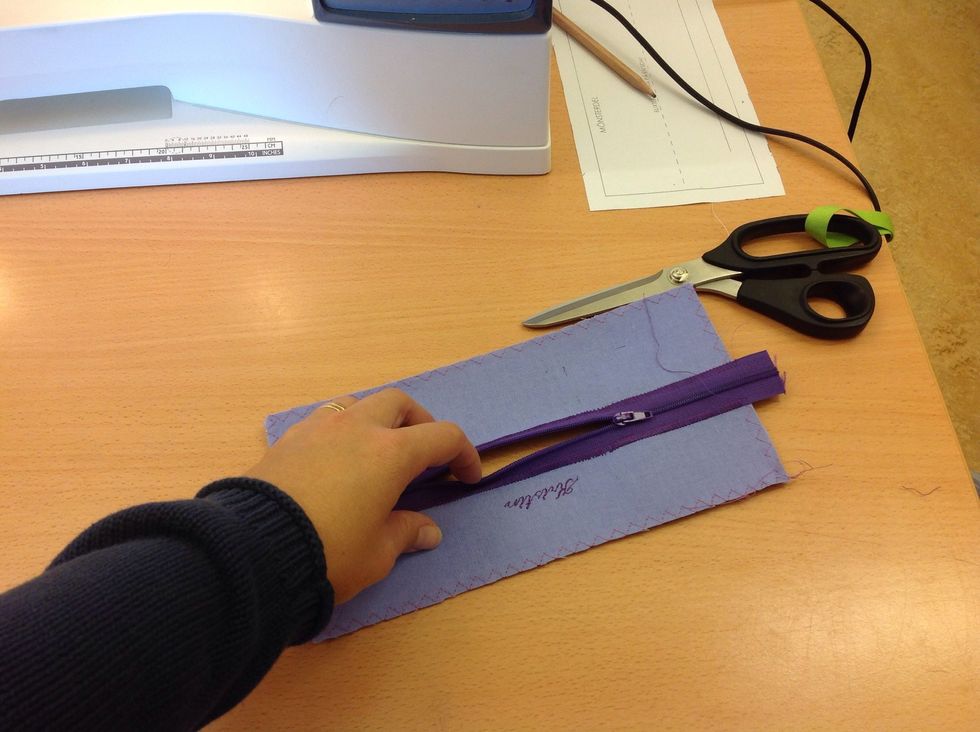 Öppna dragkedjan en liten bit. Dra försiktigt så du inte drar ut utanför kanten.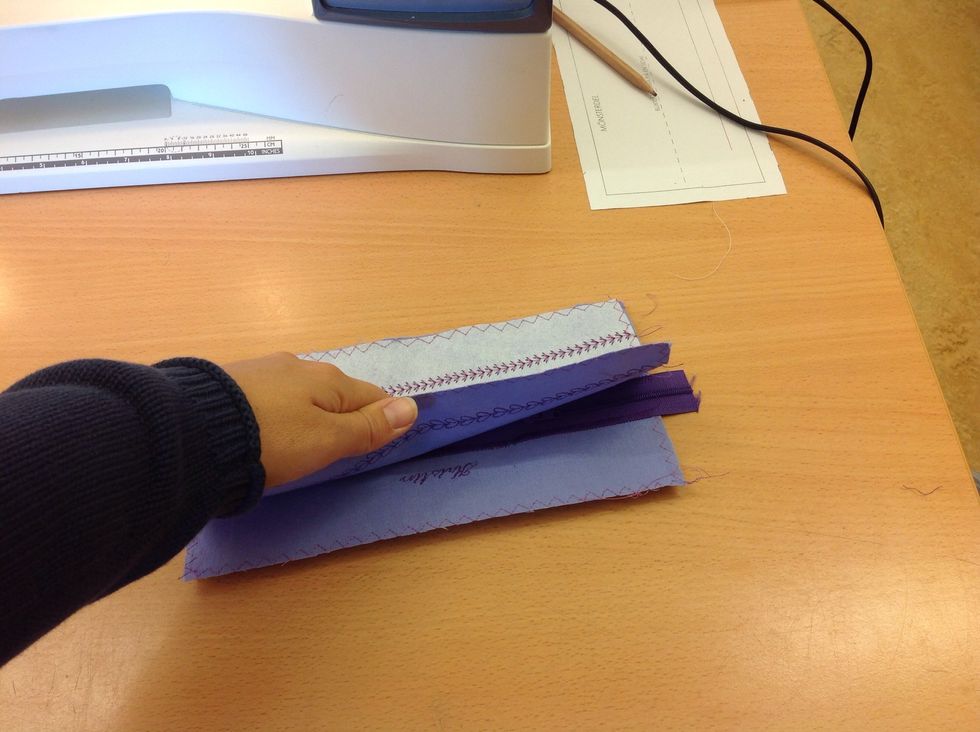 Lägg dina tygbitar på varandra, räta mot räta. (Framsidorna inåt)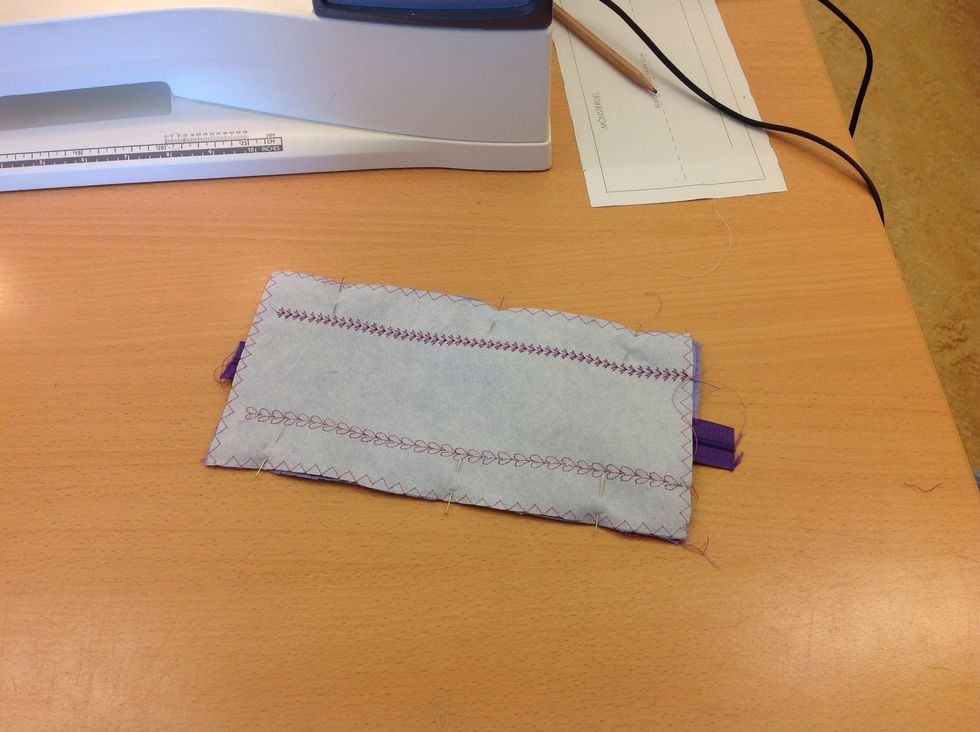 Nåla sidorna.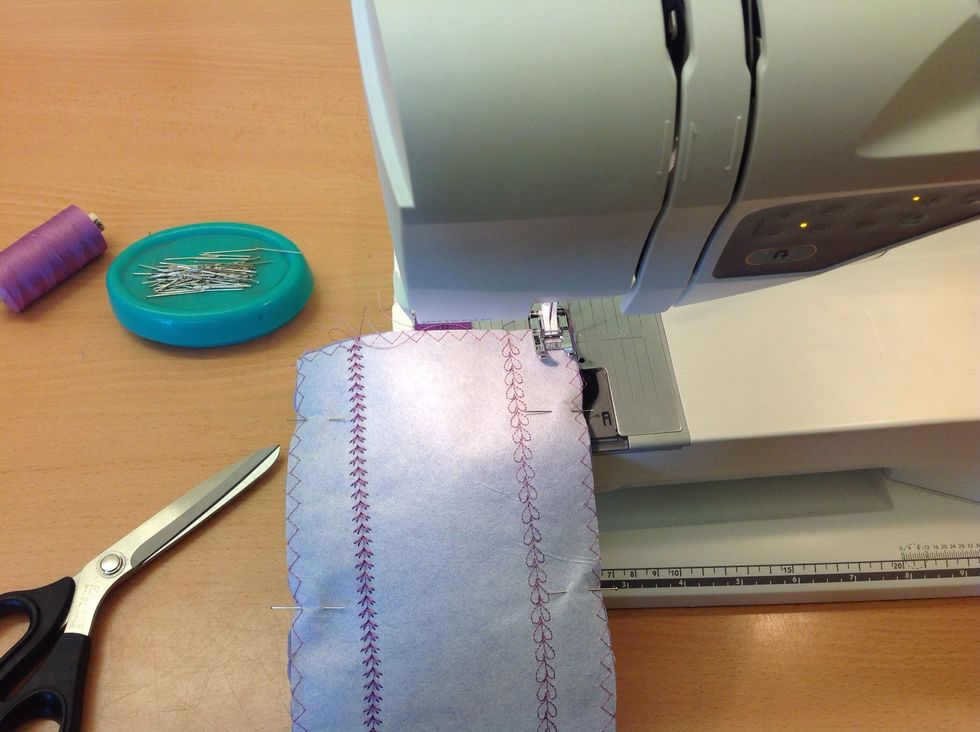 Ställ in raksöm. Sy runt hela pennfacket, 1cm från kanten. Tygkanten ska ligga mot 10 på stygnplåten bredvid pressarfoten. Sy försiktigt över dragkedjan.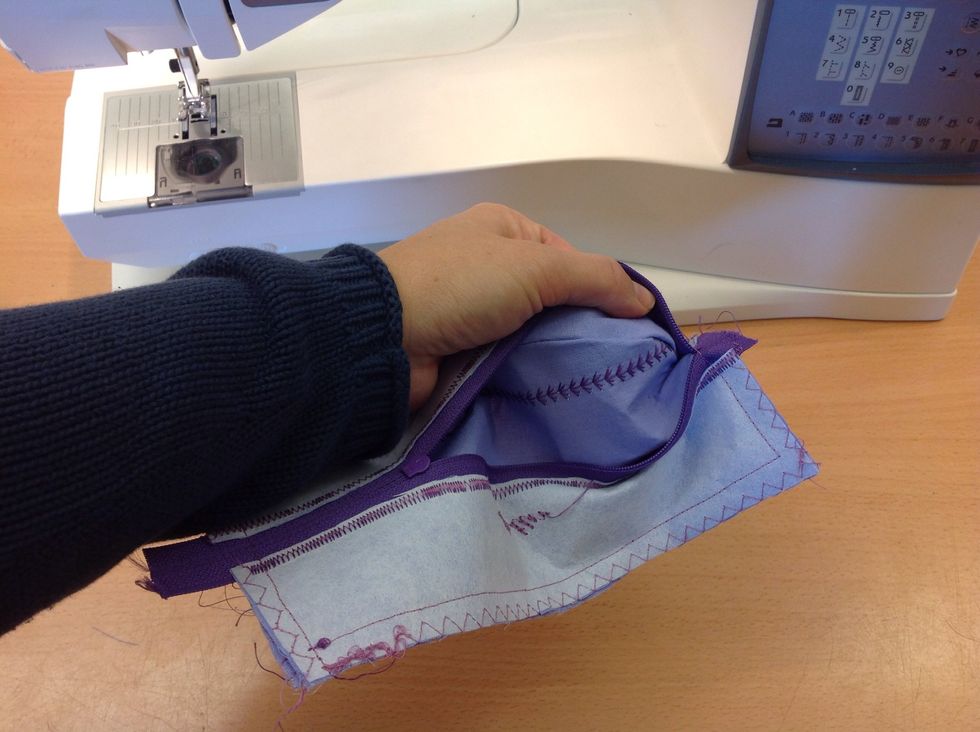 Vänd pennfacket ut och in genom den öppna dragkedjan. Peta ut hörnen. Klipp av alla lösa trådar.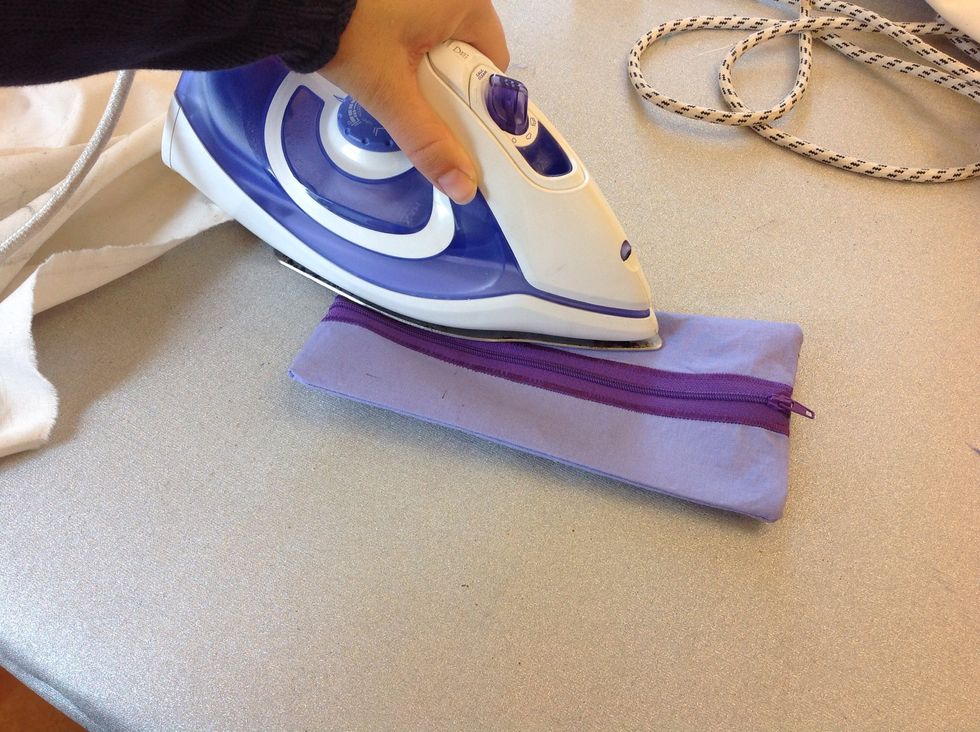 Stryk ditt pennfack. Stryk inte på själva dragkedjan, då kan den smälta.
Klart!
The creator of this guide has not included tools