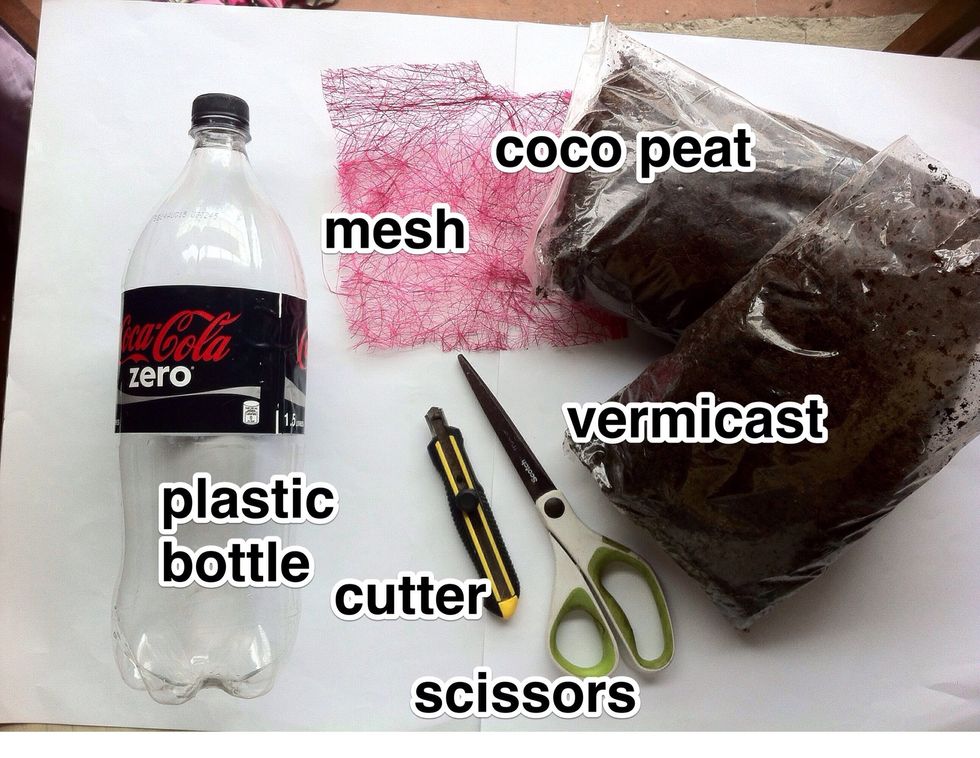 Prepare the items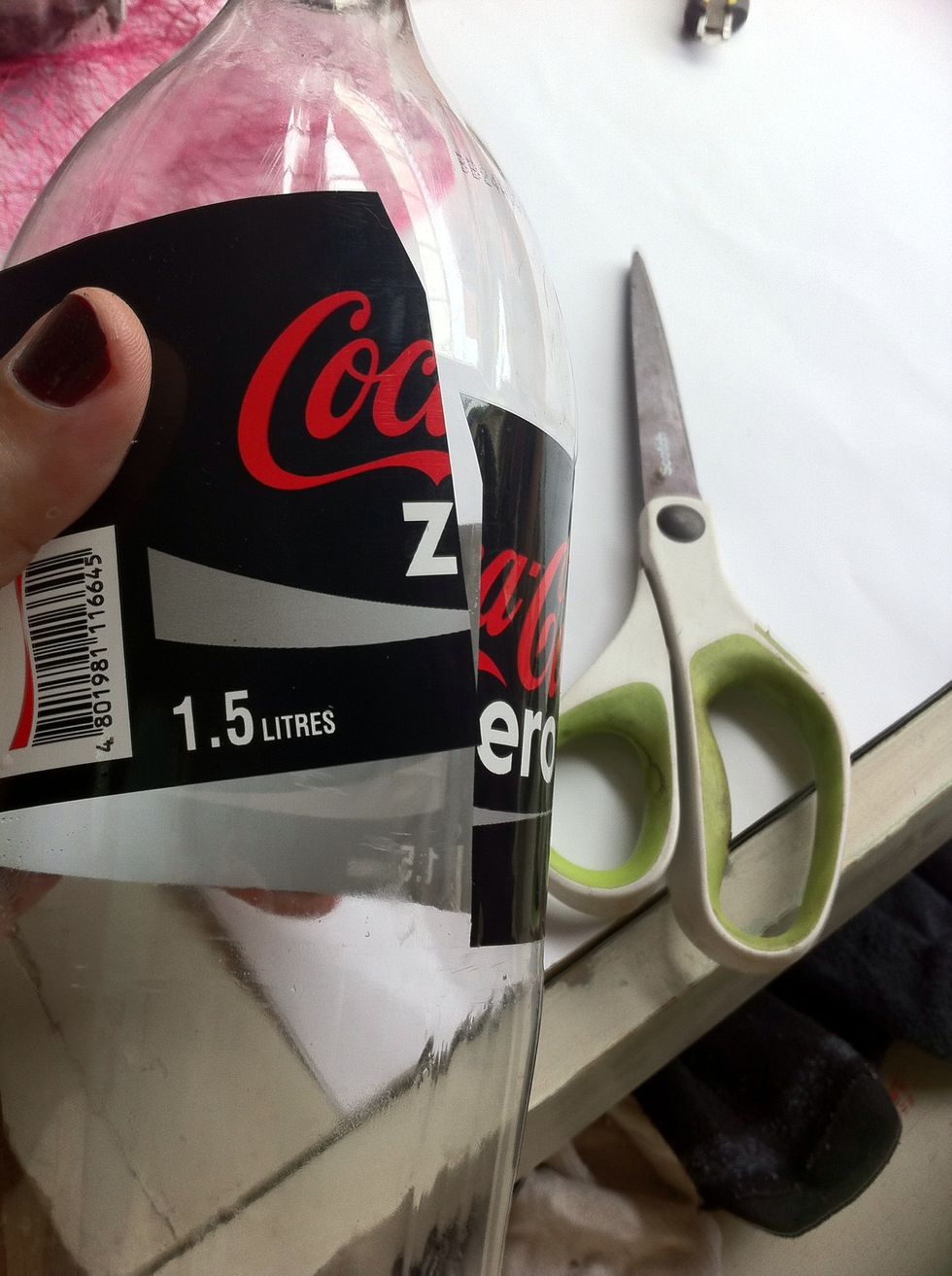 Cut the label off
Cut the plastic bottle using a cutter, along the 'cut here' area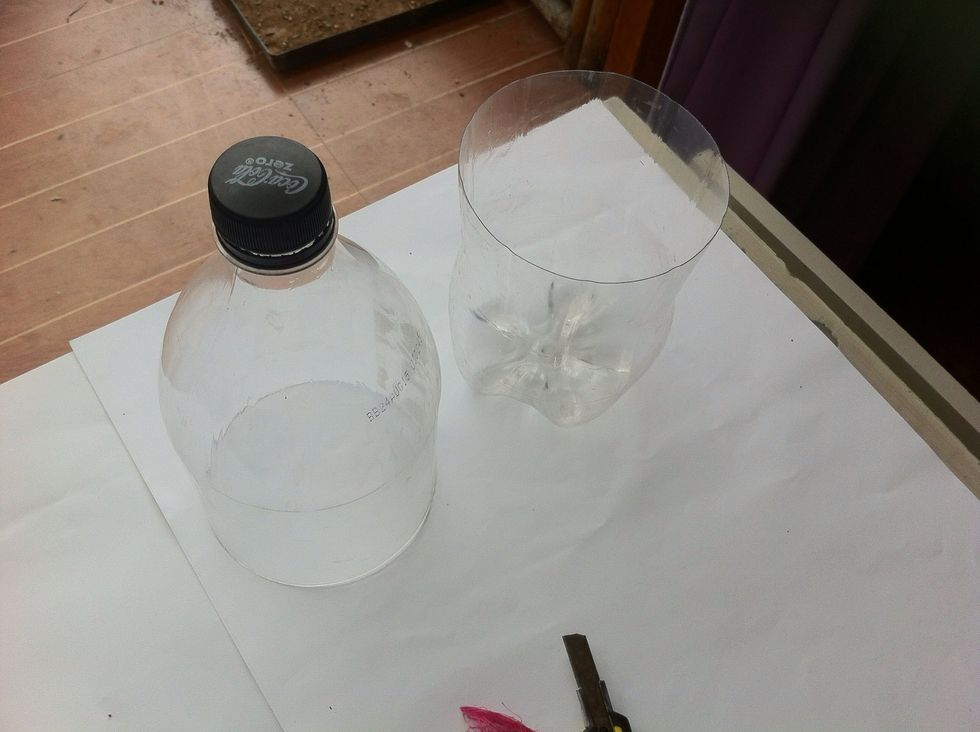 what it looks like after cutting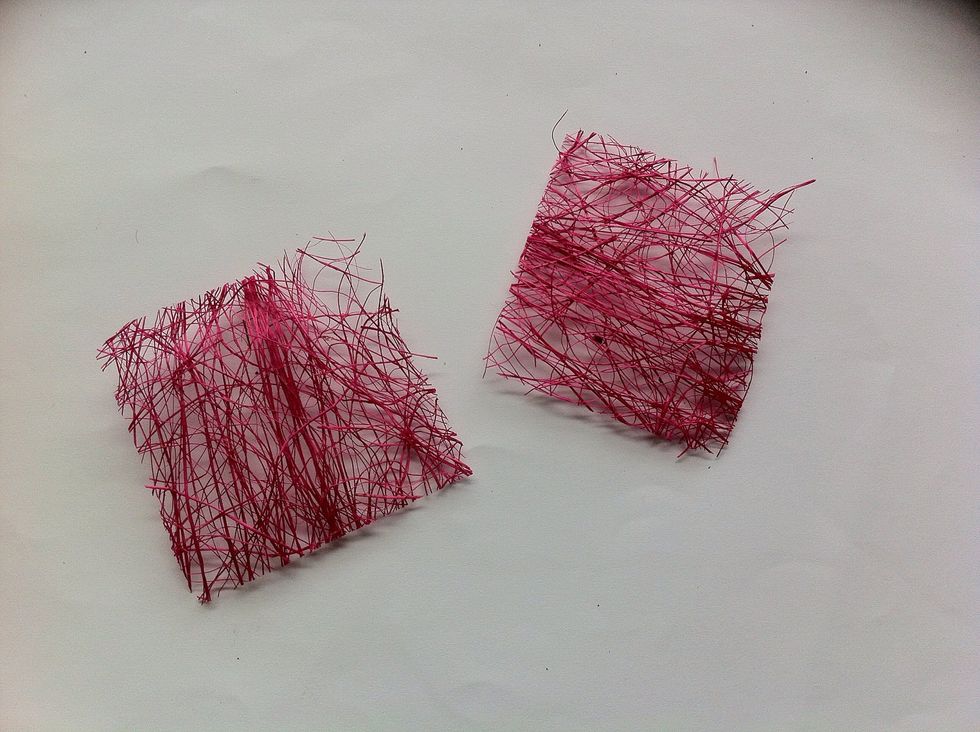 Cut the mesh to any size from 2in x 2in to 4in x 4in.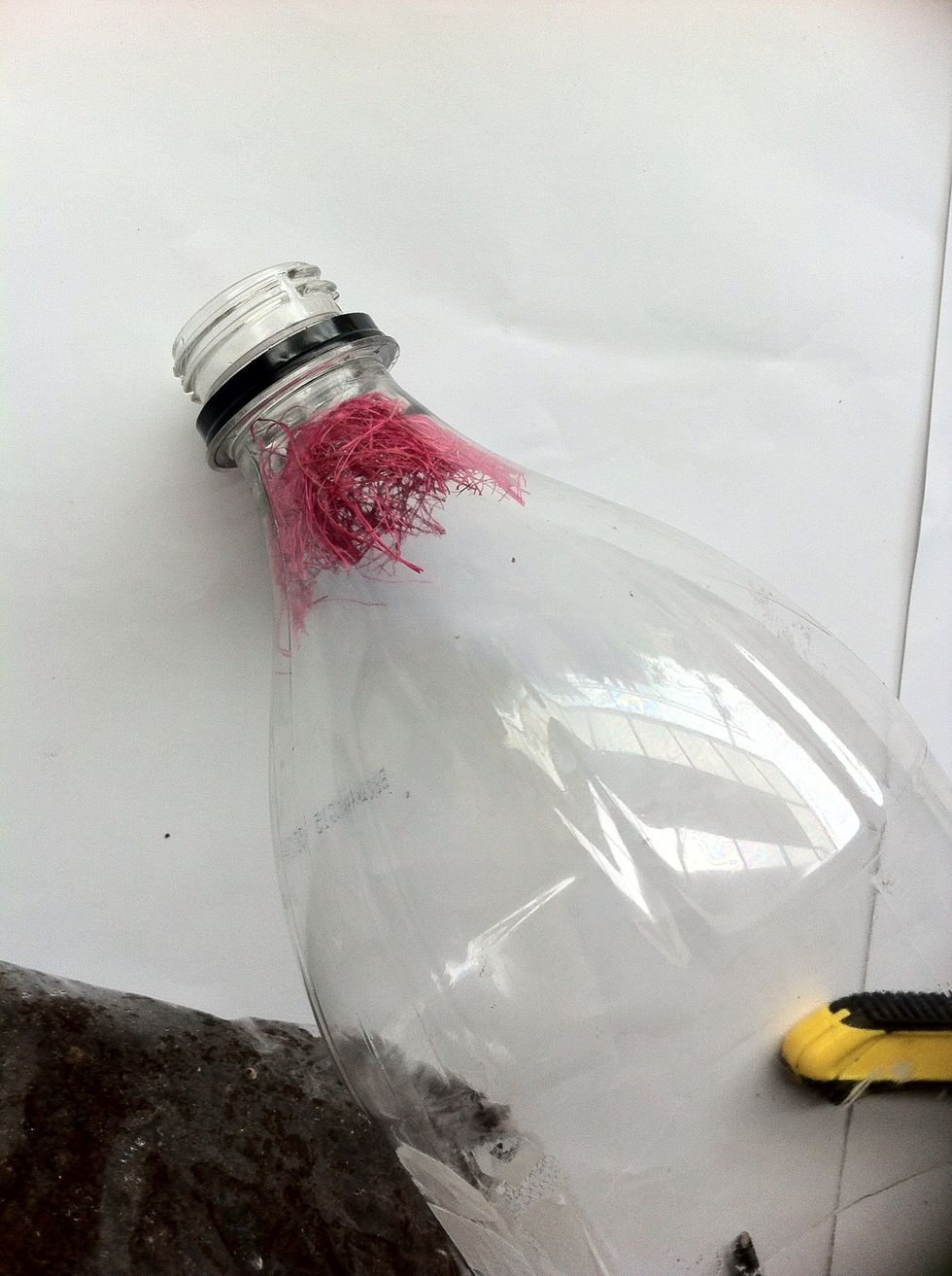 push the mesh until it is at the mouth of the plastic bottle. Do this to prevent any soil/vermicast from leaving the container.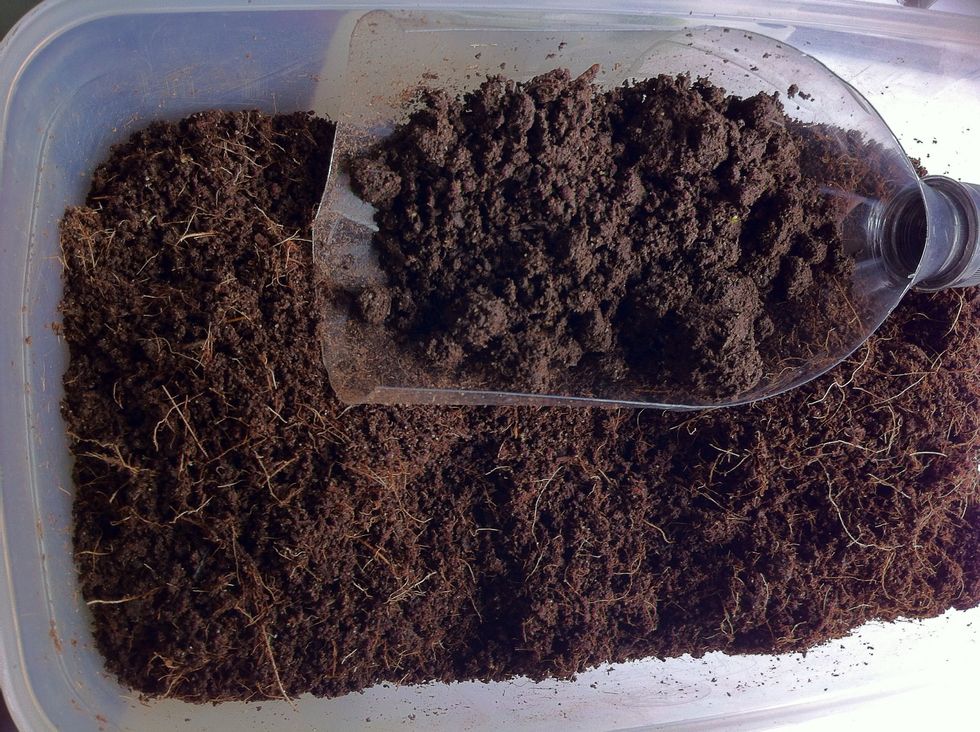 Mix the cocopeat and vermicast/vermicompost to equal amounts or 1/4 vermicast and 3/4 coco peat.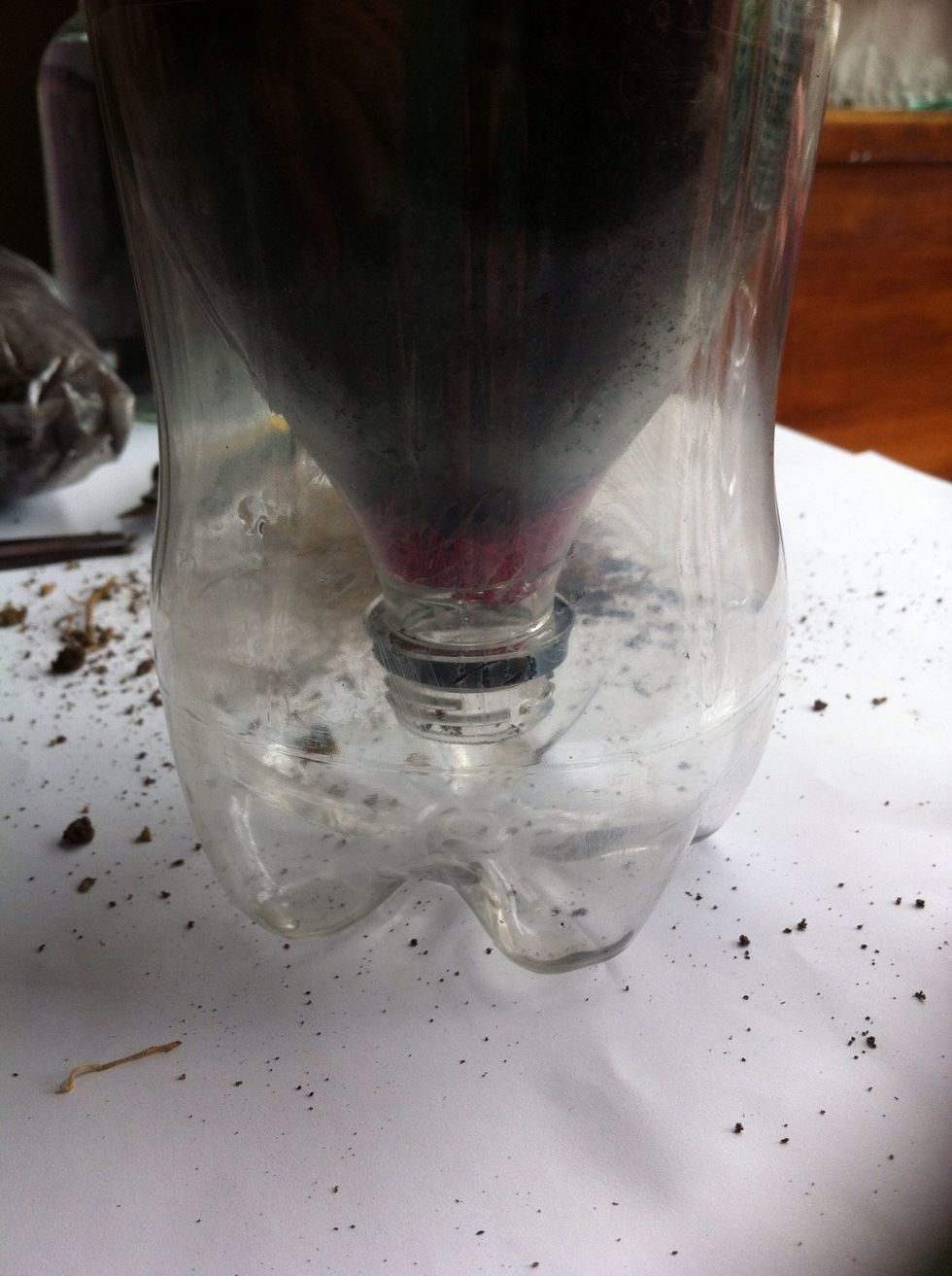 remove the cap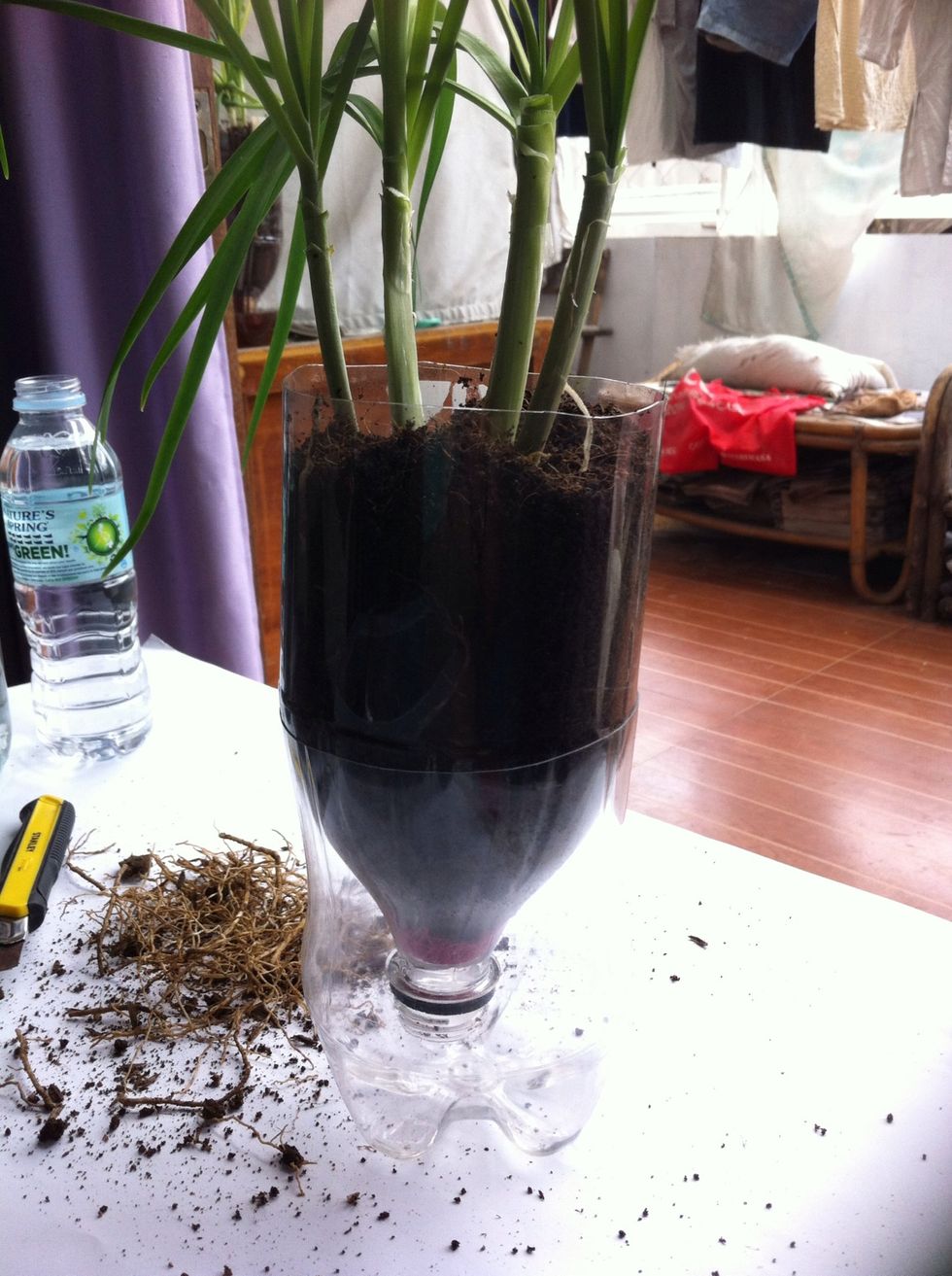 Pour the coco mixture into the plastic bottle half way, then place the plant on top of it, and fill the rest of the space with the mixture.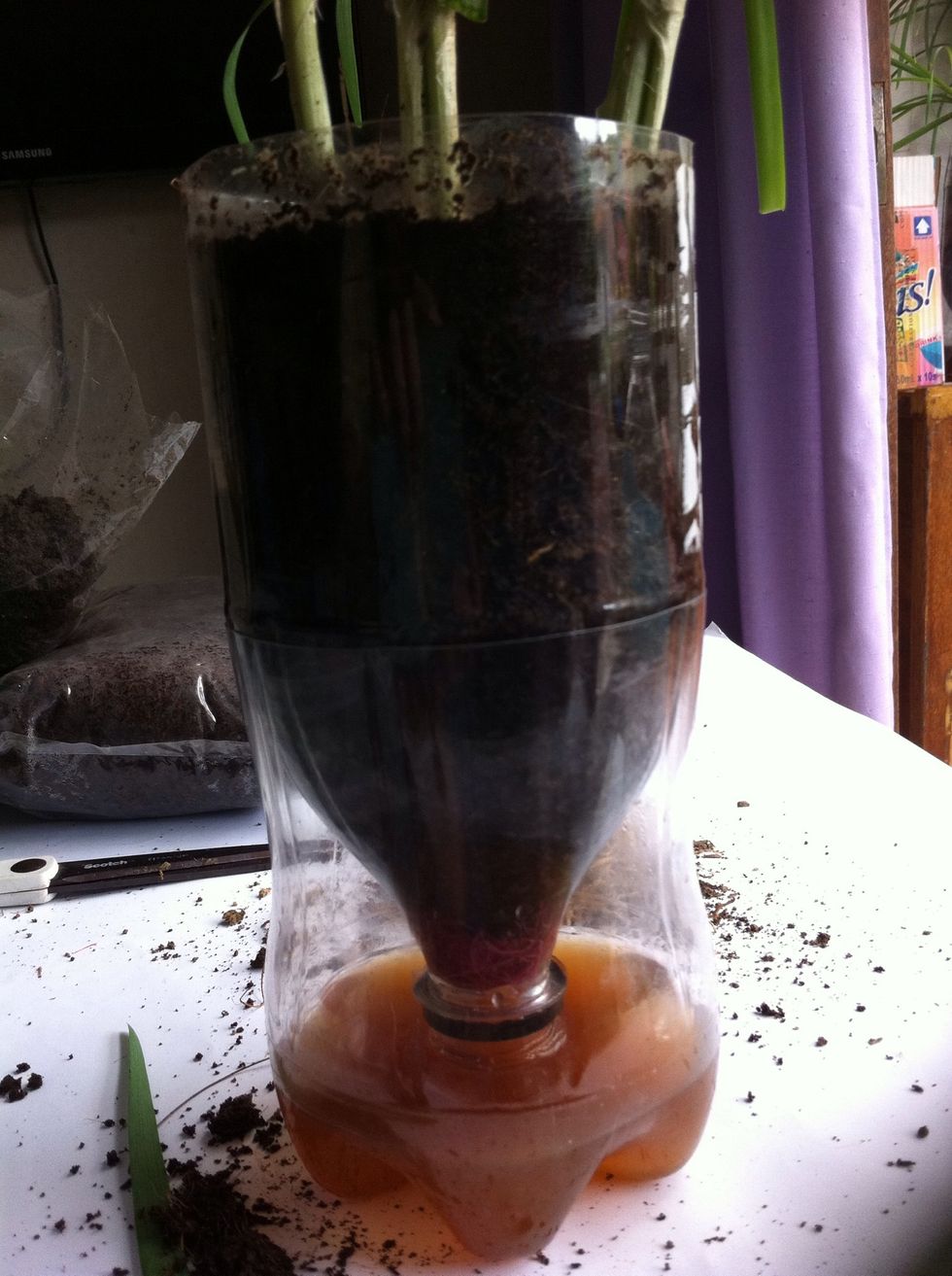 pour the collected liquid back to the plant the next day.
1.0kg coco peat
1.0kg vermicast or vermicompost
1.0 pair of scissors
1.0 cutter
any mesh material
1.0 any plastic bottle
1.0 plant