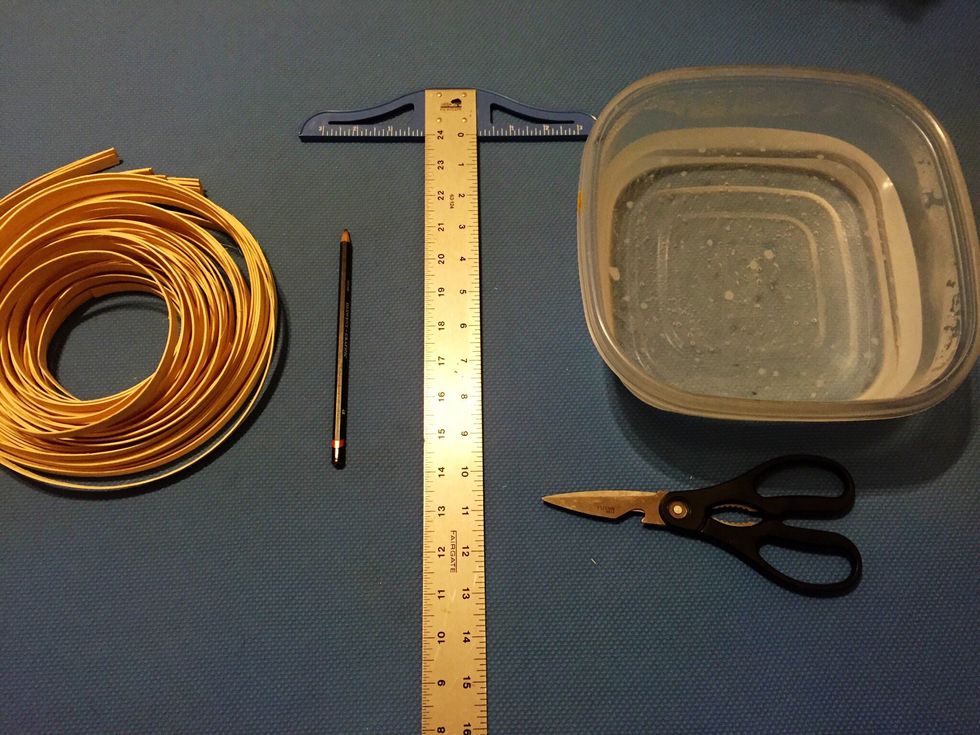 Gather your supplies: reed, ruler (heavier ruler preferable), scissors, pencil and small tub of water.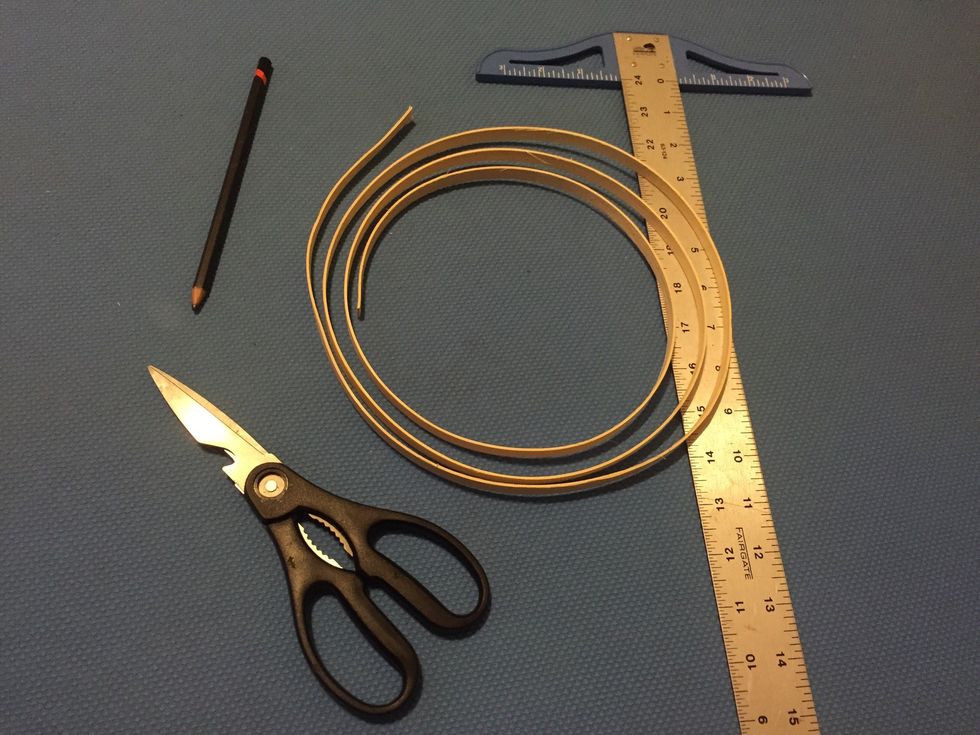 Get a piece of the reed out.
Reed has a rough side and a smooth side. Feel the difference! We want to have the rough side UP!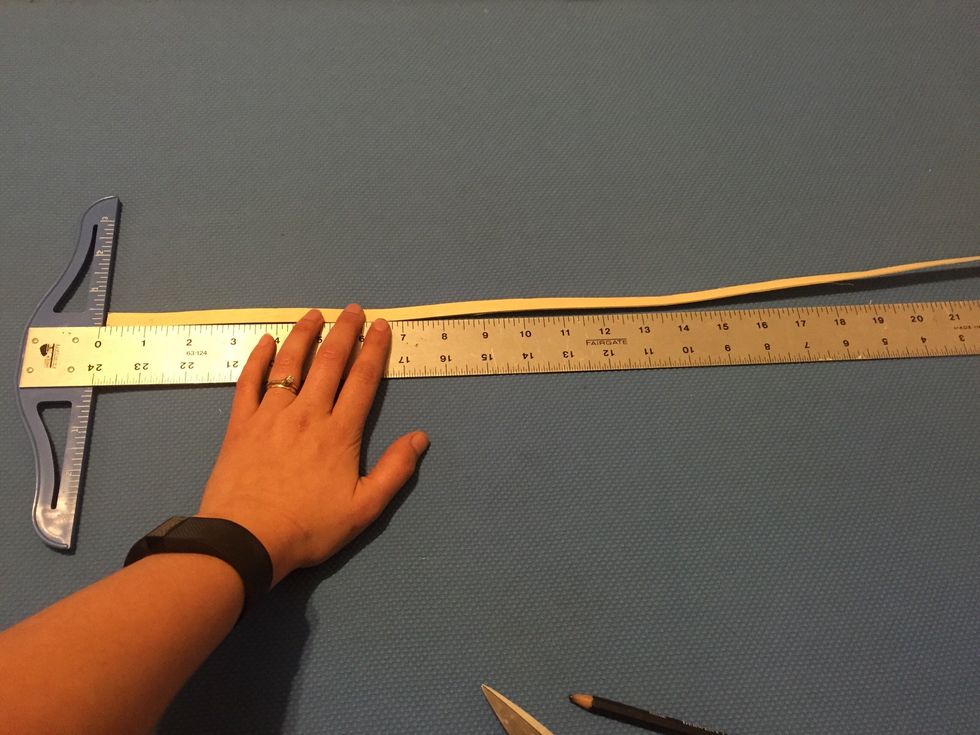 Line your reed up with your ruler and measure the length of your spokes.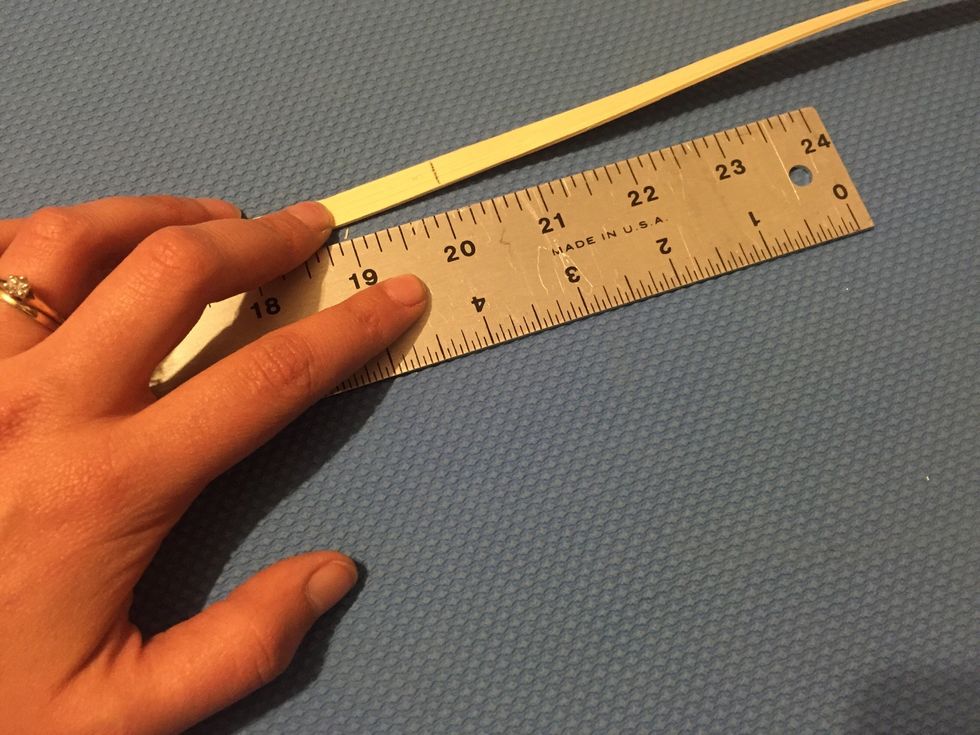 Make a mark at the length of your spoke.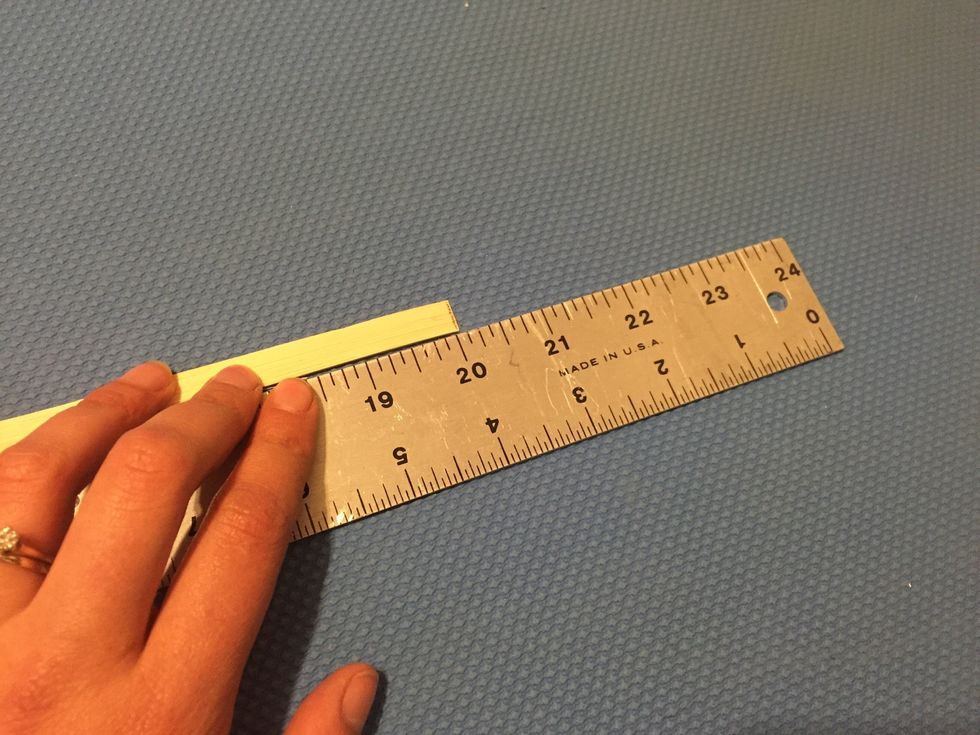 Cut to the length of your spoke!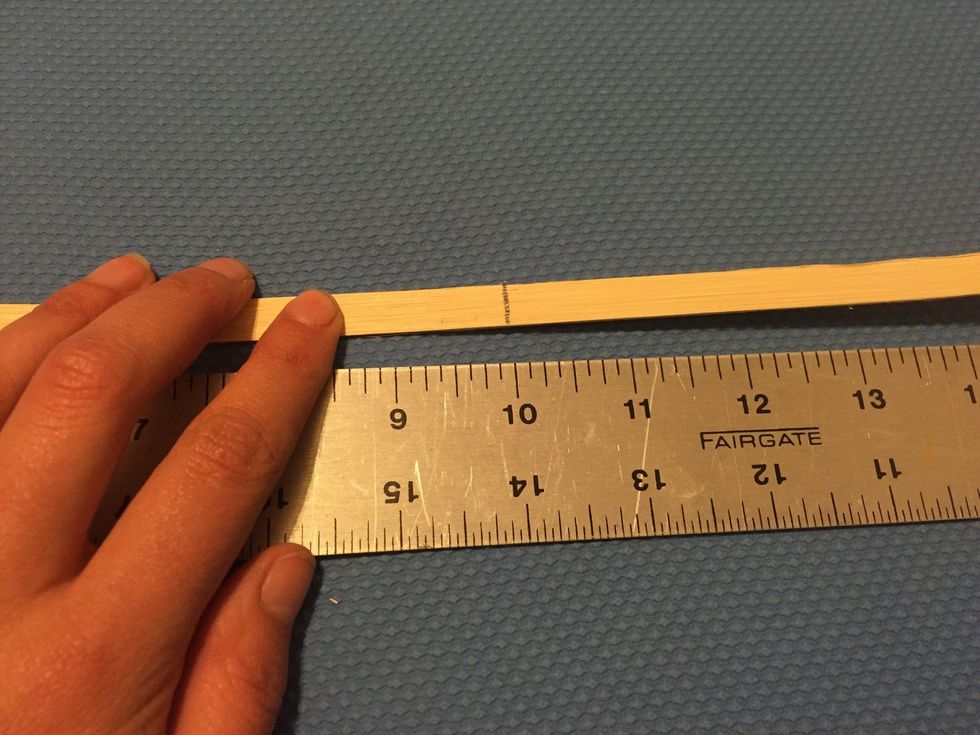 Keep your spoke lined up properly with the ruler and find the MIDDLE of your spoke. Make a mark at the middle! Repeat with each spoke. You'll need at least ten depending on the size of your basket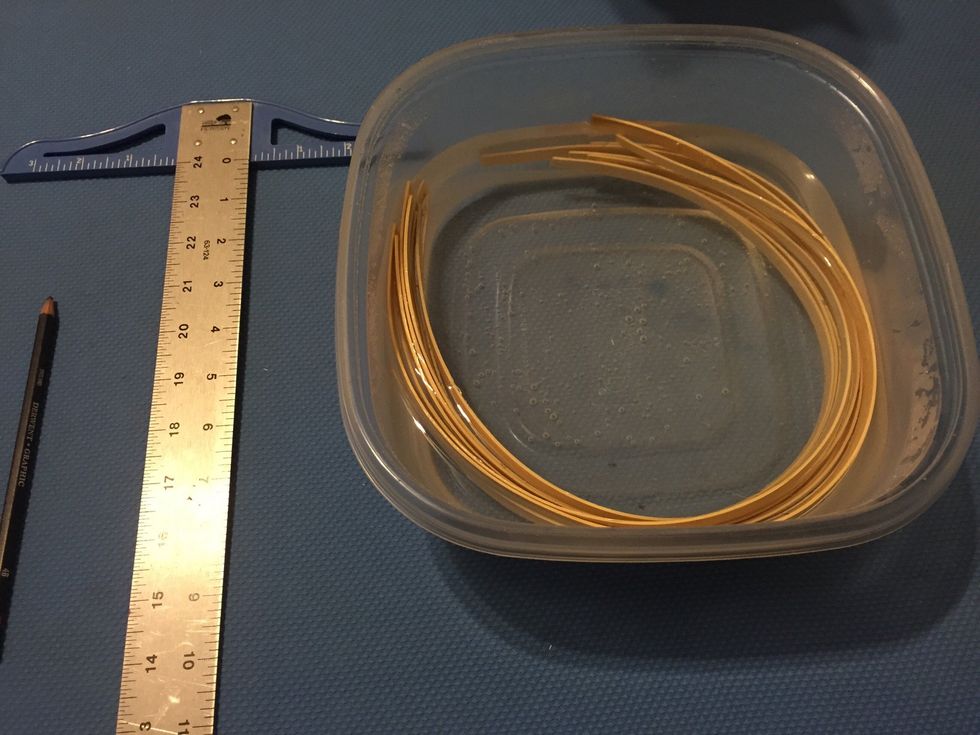 Soak your spokes in water for a few minutes. This makes the reed more flexible so they won't snap!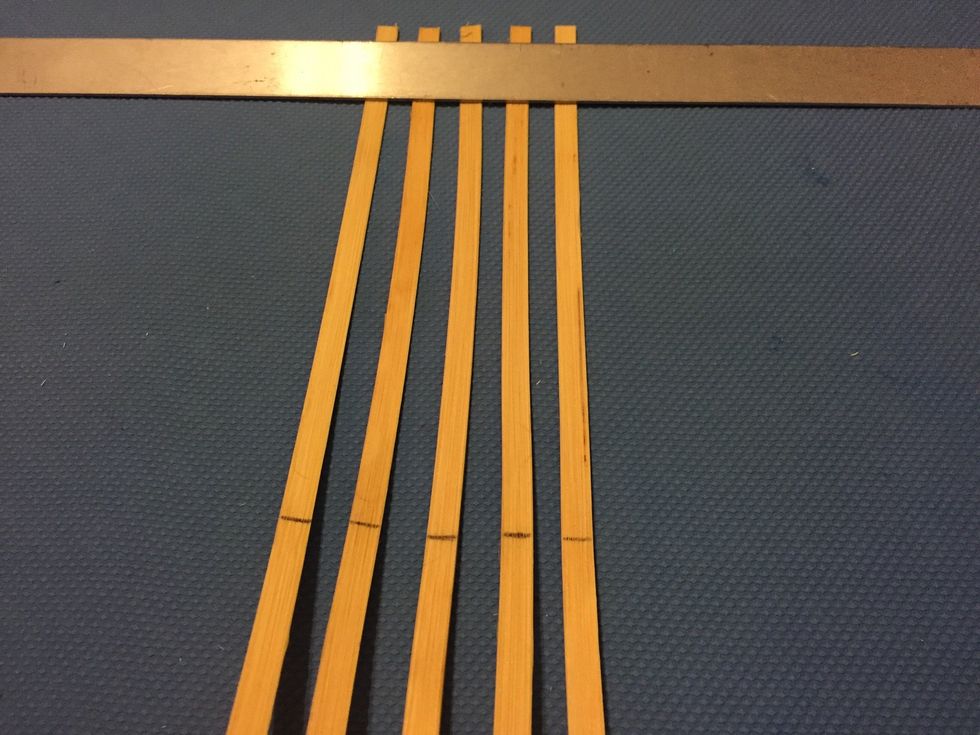 Place ruler at the top of the workspace and evenly space half of your spokes, rough side up. Slide spokes under the ruler (keeps them stable). These are your VERTICAL SPOKES. Line up your middles!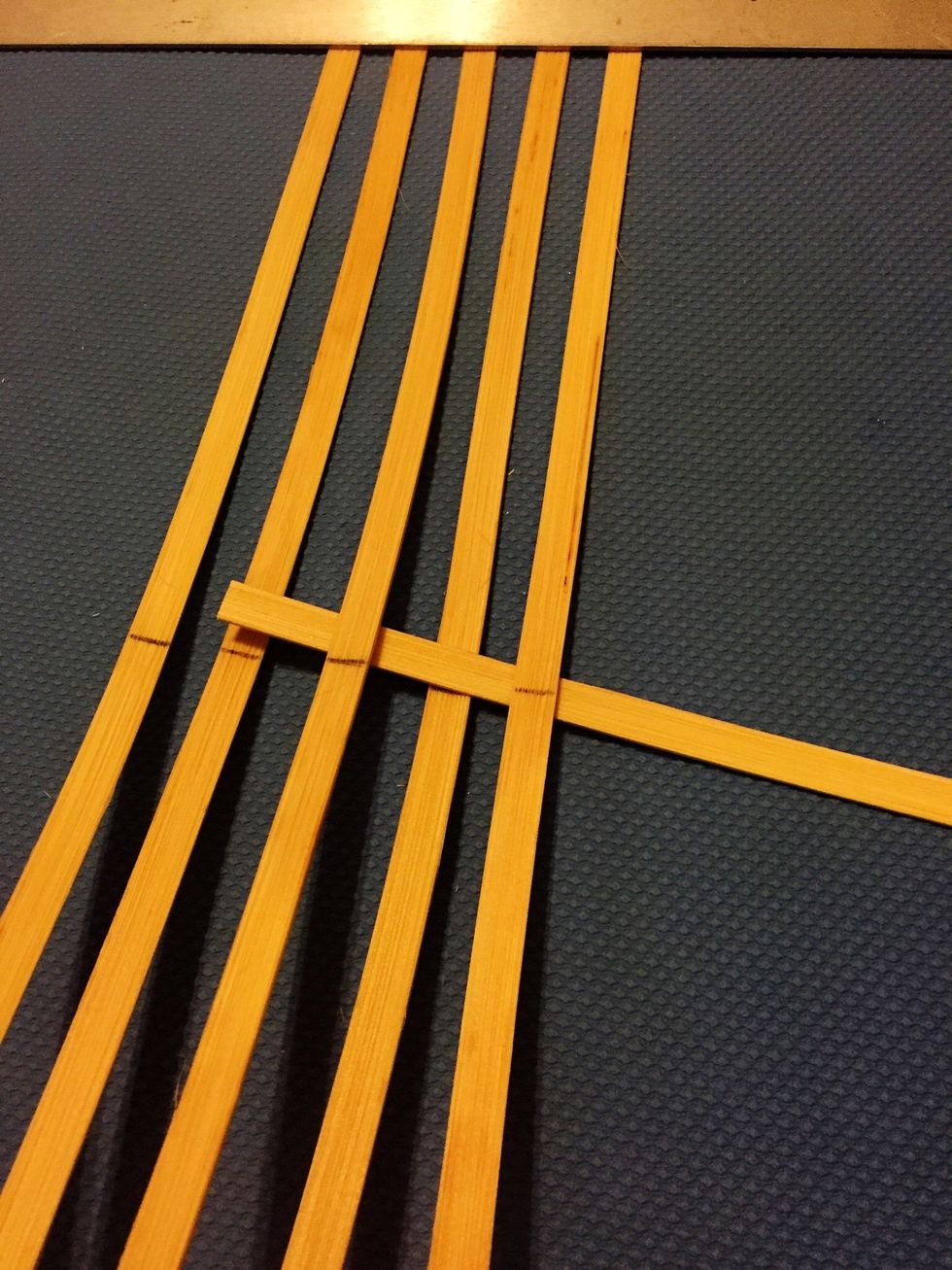 We need to weave the other half of the spokes- the HORIZONTAL SPOKES-- in! One at a time, slide a spoke OVER one and UNDER the next. Follow this over, under pattern.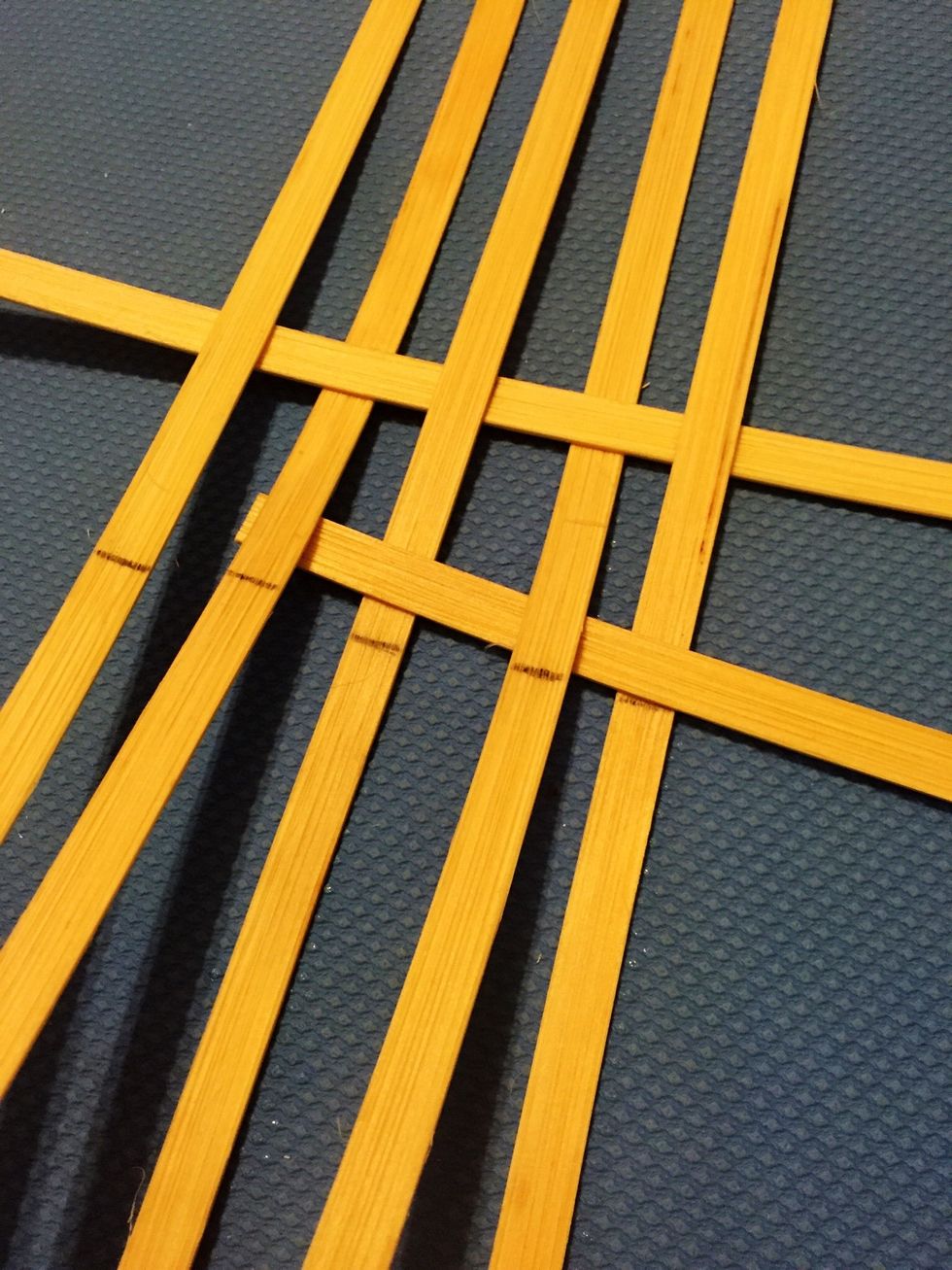 The second horizontal spoke needs to begin the opposite way: if the first spoke began UNDER the second needs to begin OVER. See how the horizontal spokes alternate?
Keep repeating until all of your spokes are woven. The horizontal middles should align, and the vertical middles should align. Shift your spokes until the spaces between them are square.
Now you're ready to learn how to twine the bottom of your basket into place!
1/2" flat reed
Ruler
Pencil
Water
Scissors