How to place a death star on the sky of your photo
Add a surreal Death Star on the sky of your photo will be fun, you don't need Hollywood skill to make this cool effect.
262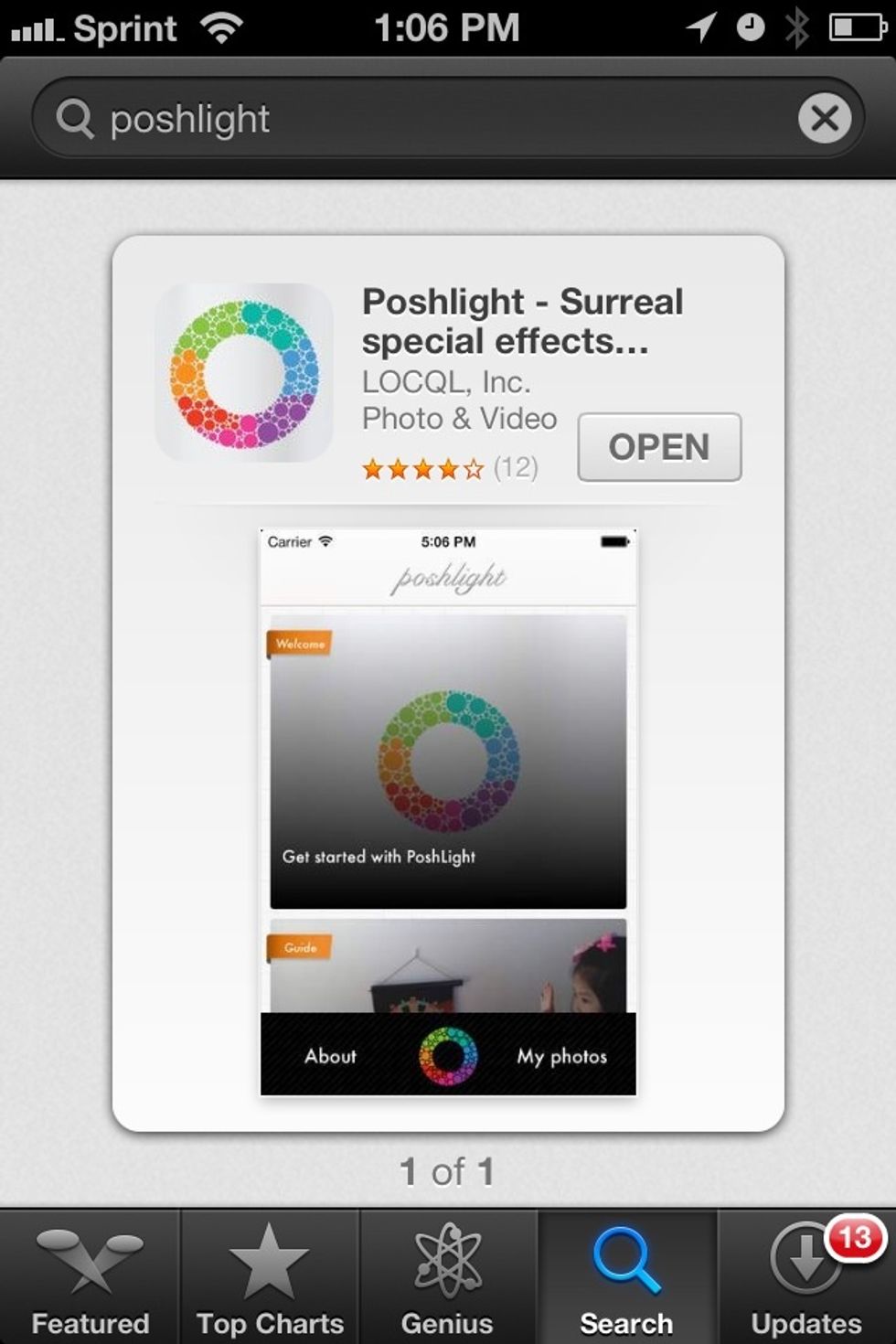 Poshlight is a paid iOS app you need to create this effect. There might be other apps can do this as well, but the steps and technic will be similar.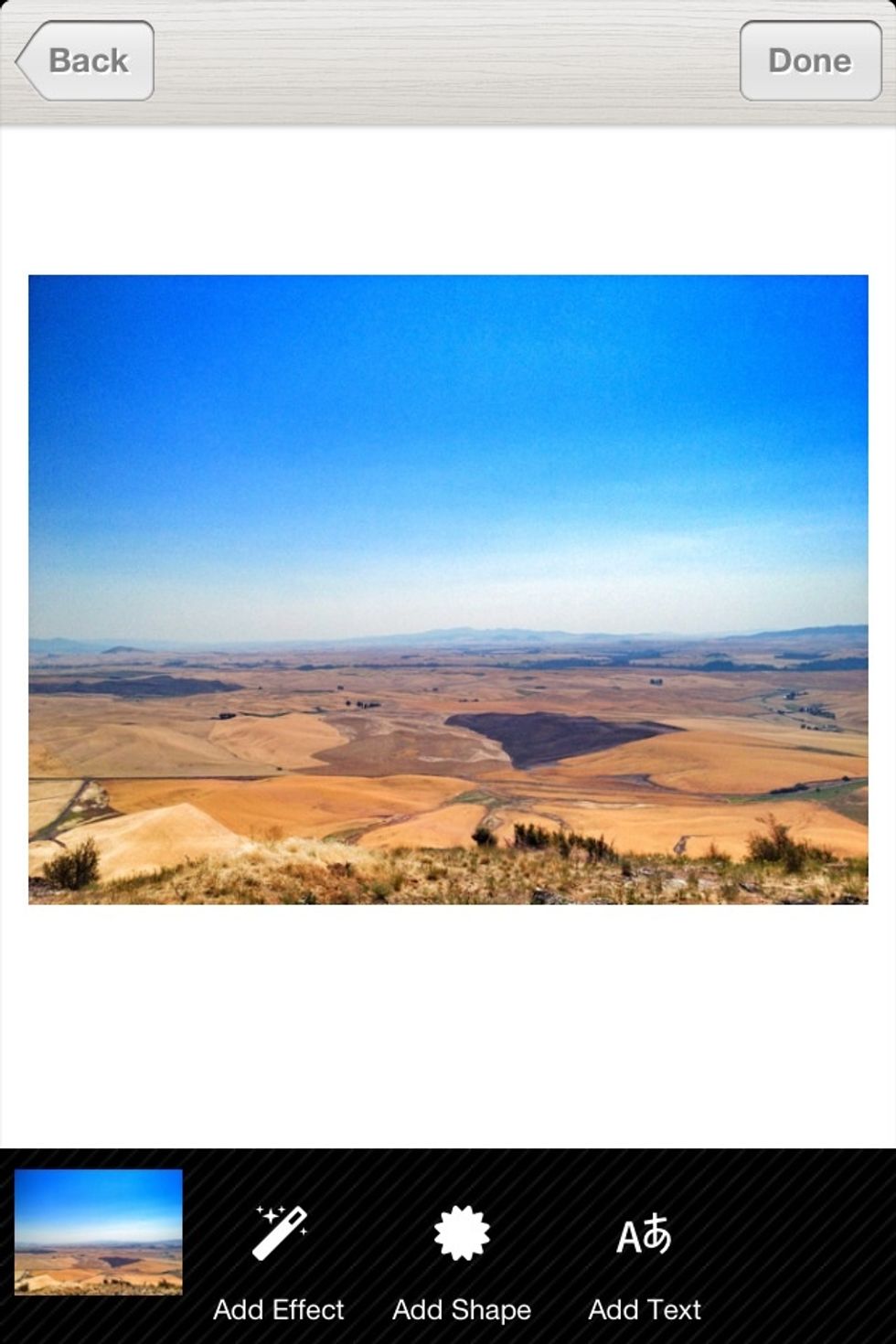 Take a photo or pick from your camera roll.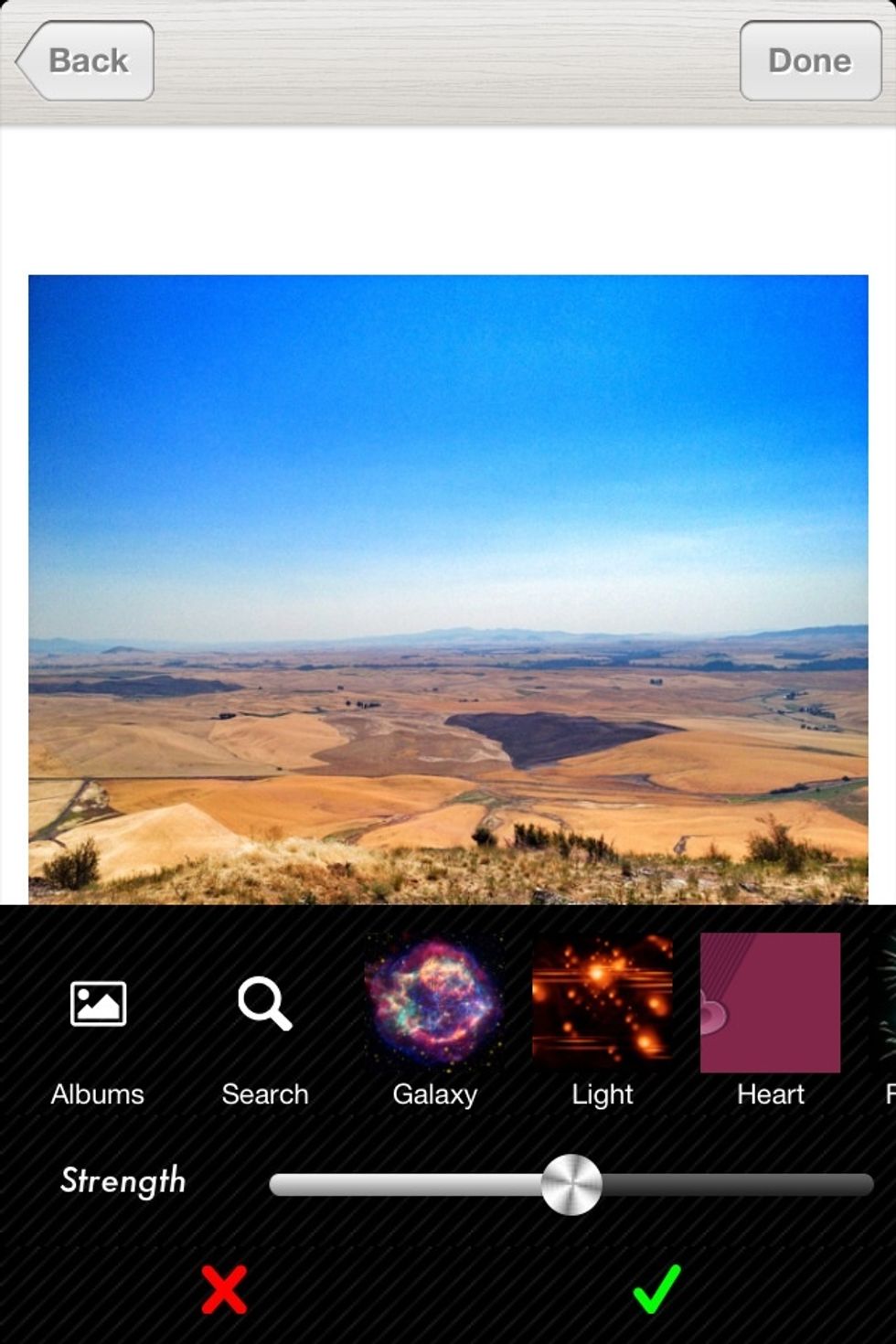 Select 'search' button, this tool allow use find images from the web.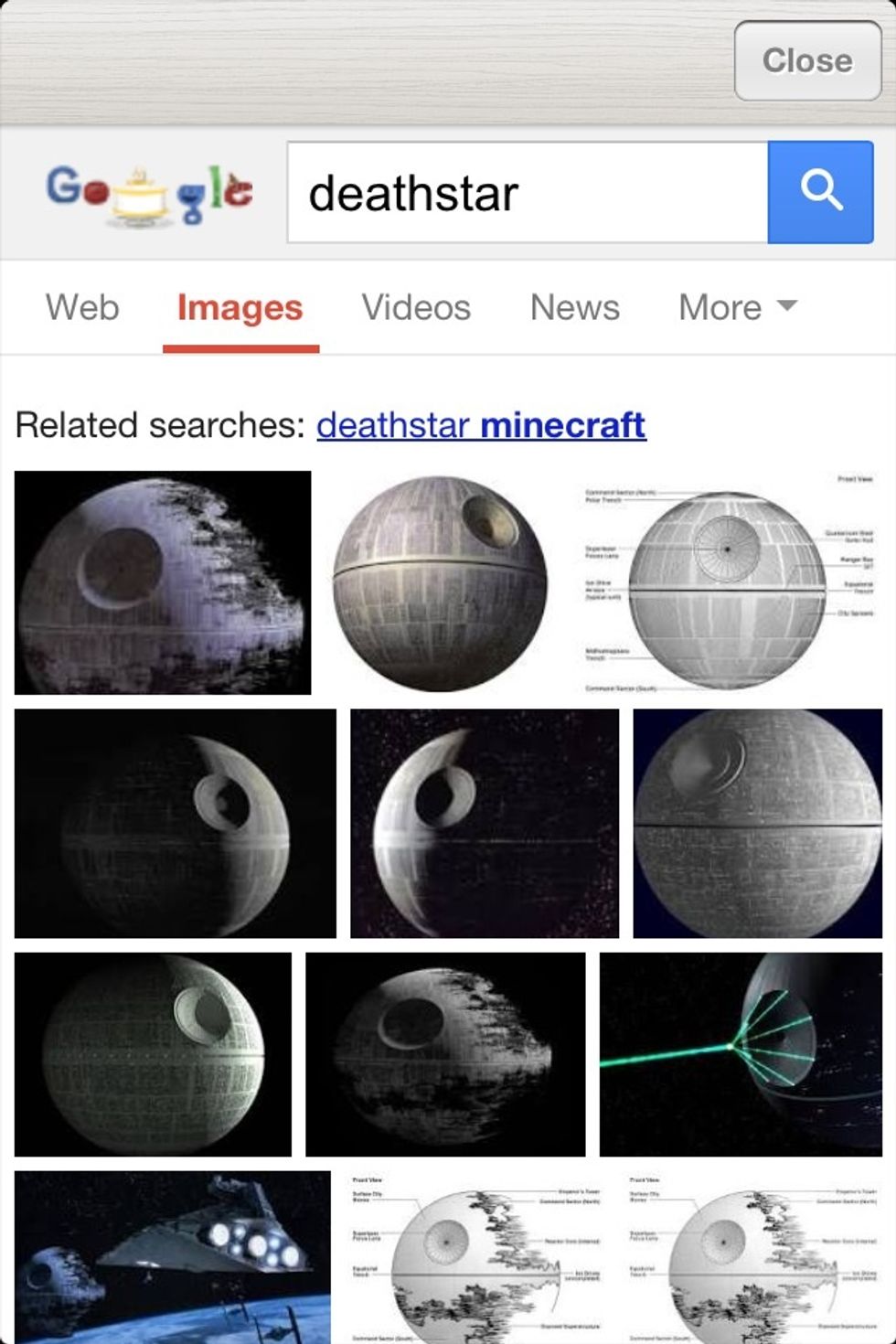 Search the web and find a good Death Star image.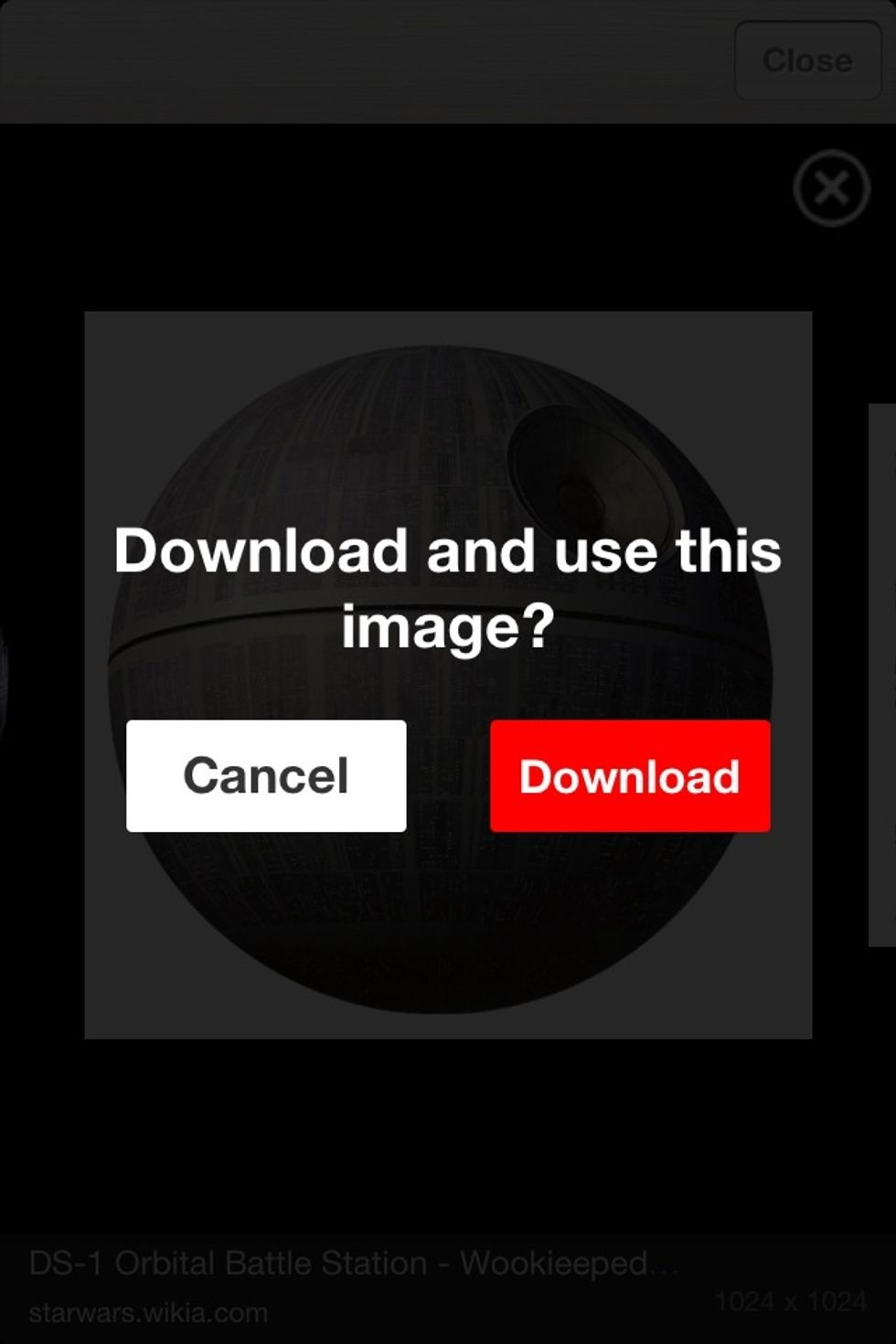 Confirm to download the Death Star image for blending...
The initial look is not great, but we will fix it later.
Move and change size of the Death Star and place it to the right place you want. Don't worry about the white background, we will fix it next step.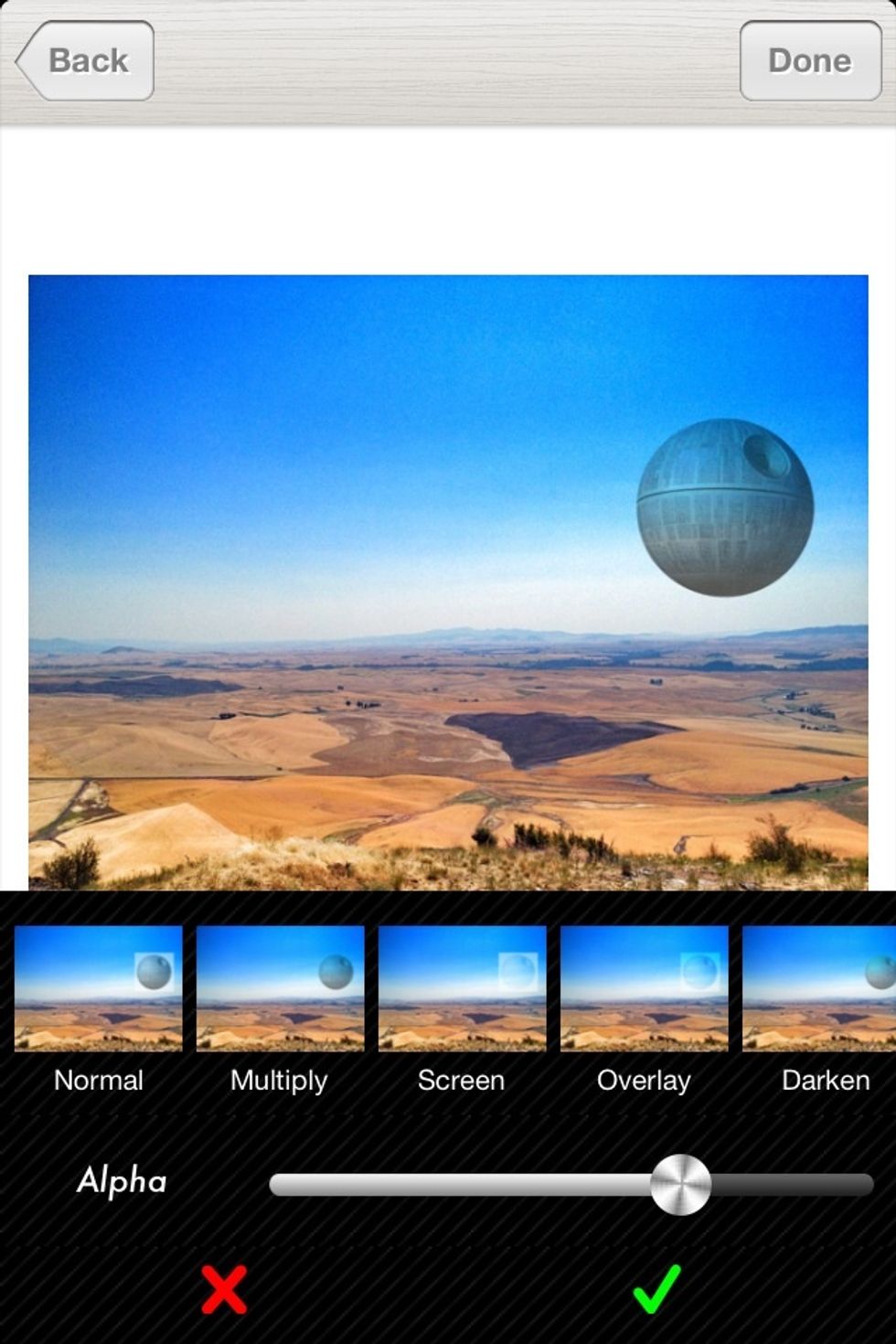 Select a right blend mode to make the Death Star appear like real on the sky. In my case I picked 'multiply' mode.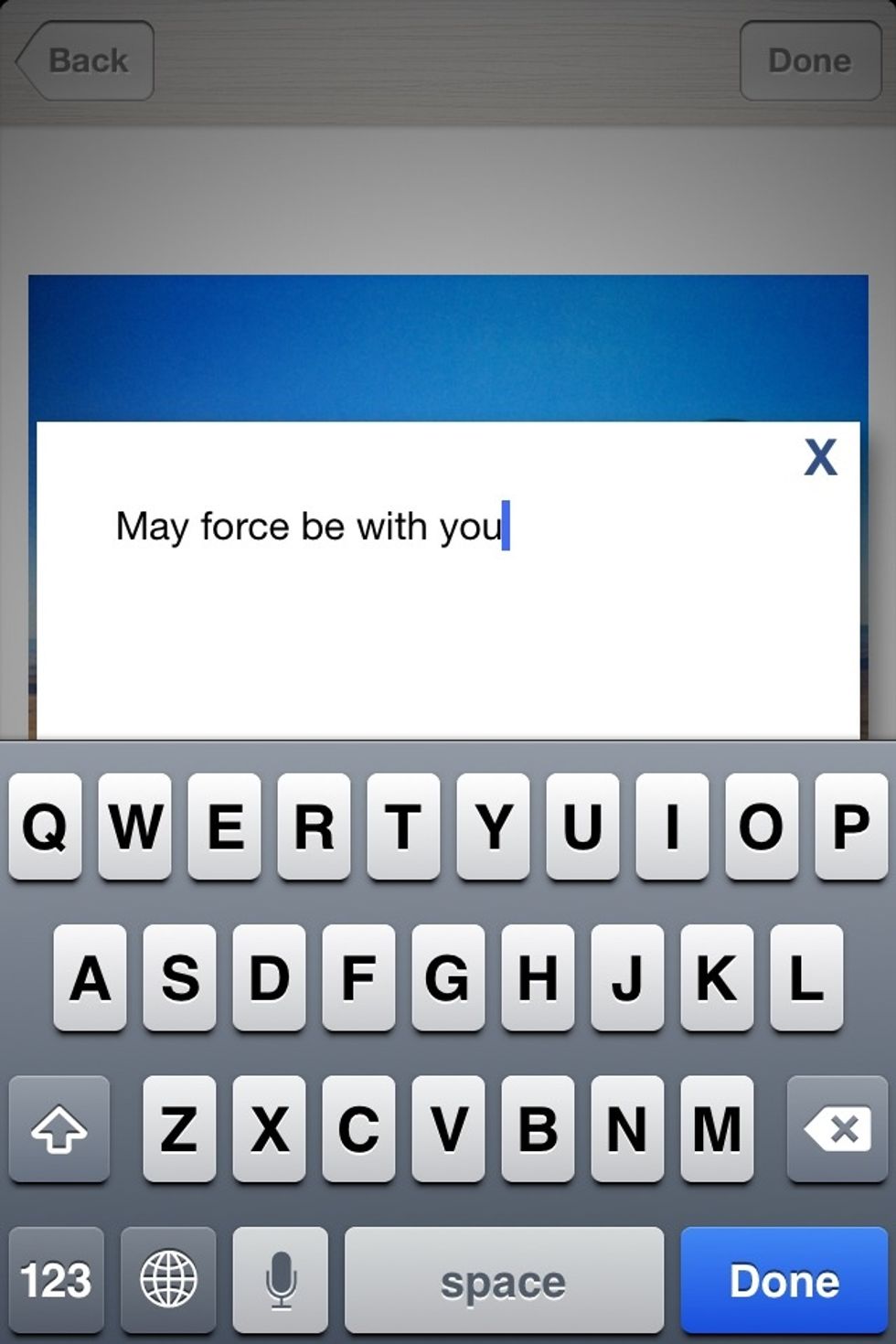 Lets add some text...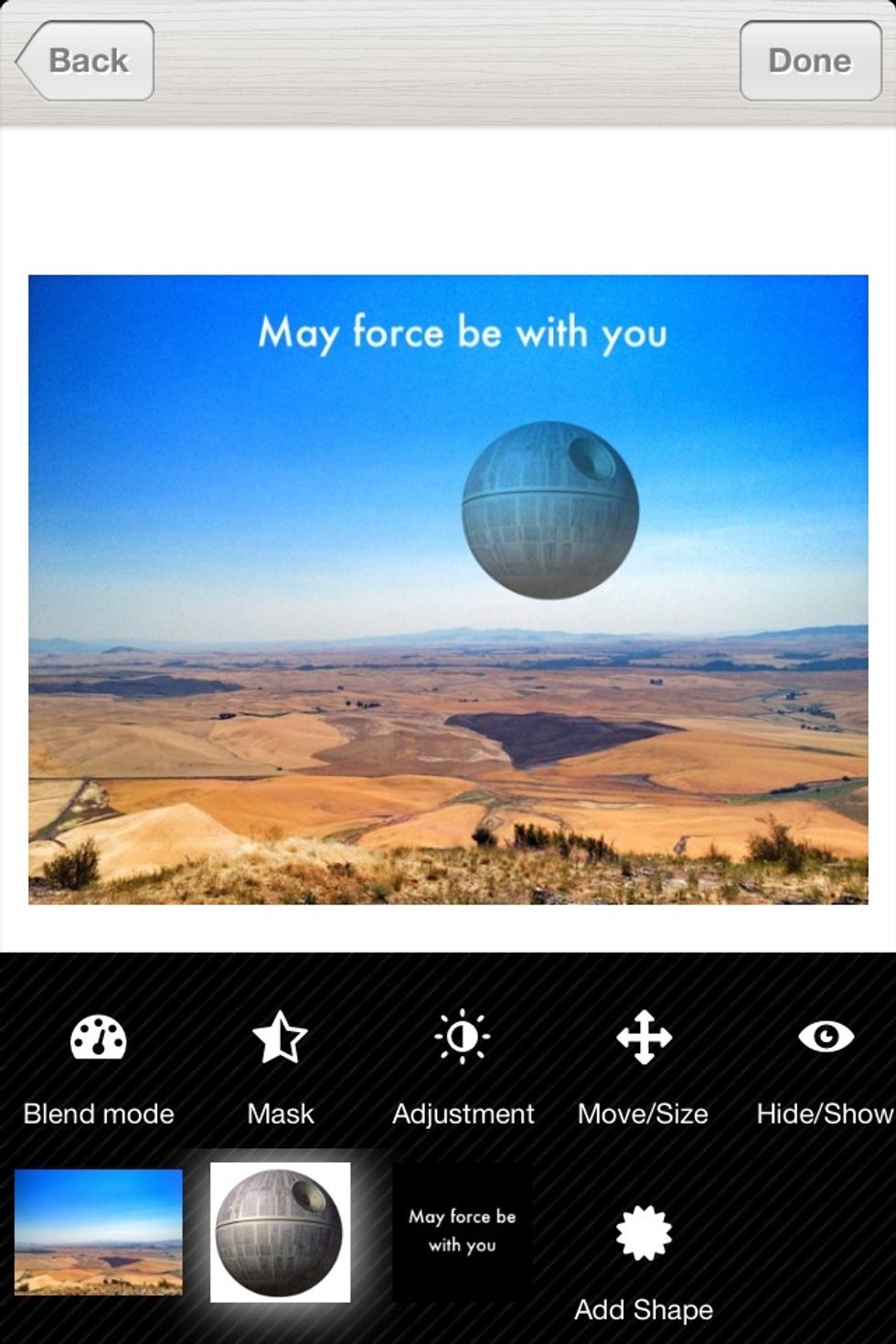 You can adjust the text size, font, color, etc.
Share the photo to Instagram or Facebook to make your friends surprise! I bet you will get many likes!
The creator of this guide has not included tools