Of the four styles of pitching in Fastpitch- windmill, orthodox, slingshot, and whip- this video will be demonstrating how to windmill pitch.
563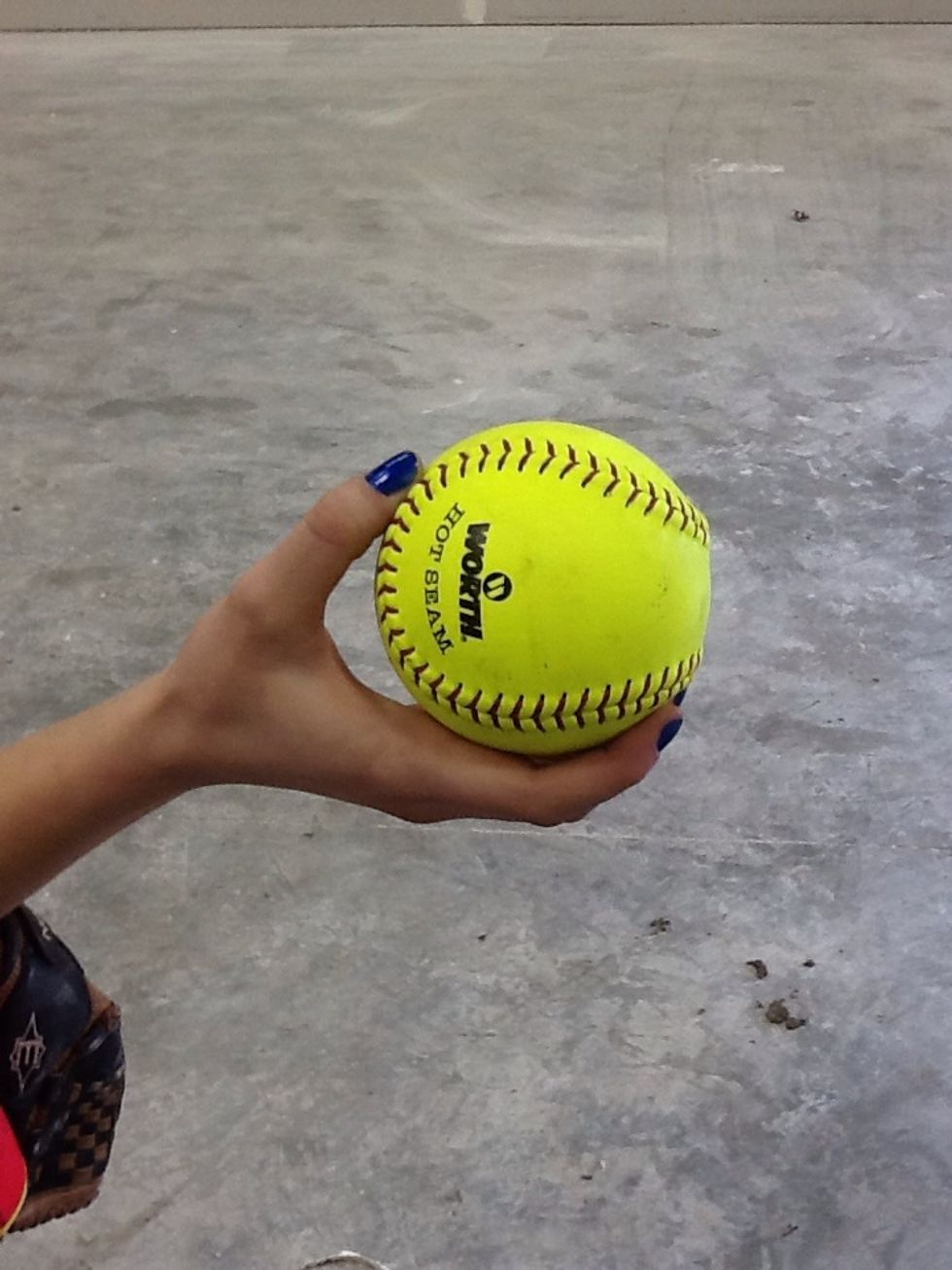 This is called the 'C' of the ball, or the horseshoe. These seams are used in a pitchers primary grip of the ball.
The fingertips are placed across the seams of the 'C', with your thumb around the back of the ball. Your thumb should be in line with your middle or index finger on the opposite side of the ball.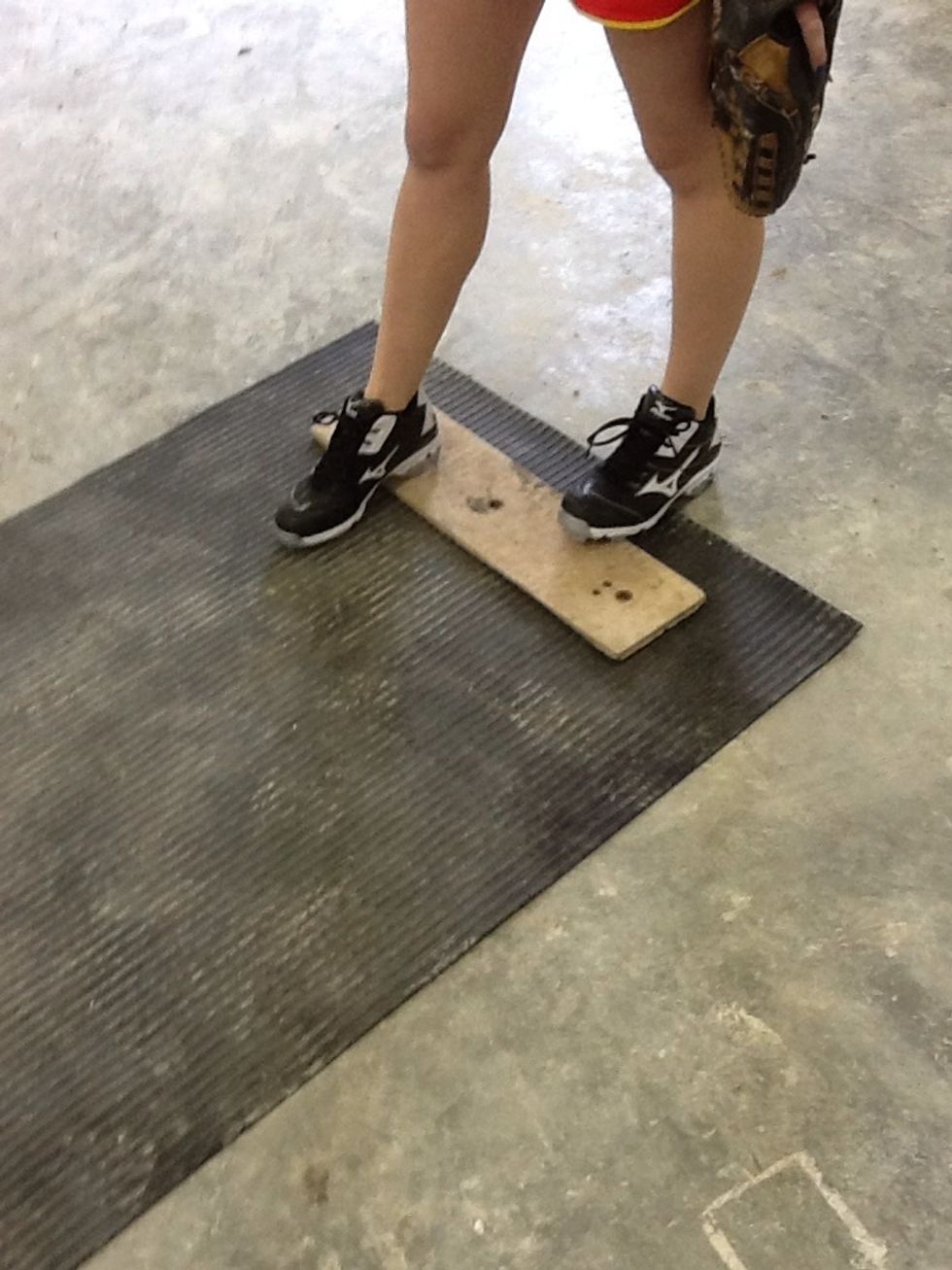 Both feet must be in contact with the pitching rubber. You want to find a comfortable balanced position. For most people, this is achieved by placing the feet shoulder width apart and staggered.
The foot on the side you throw with should be forward, the other back. A staggered stance is used for optimal weight distribution, & to develop the drive and power needed from a pitchers lower body.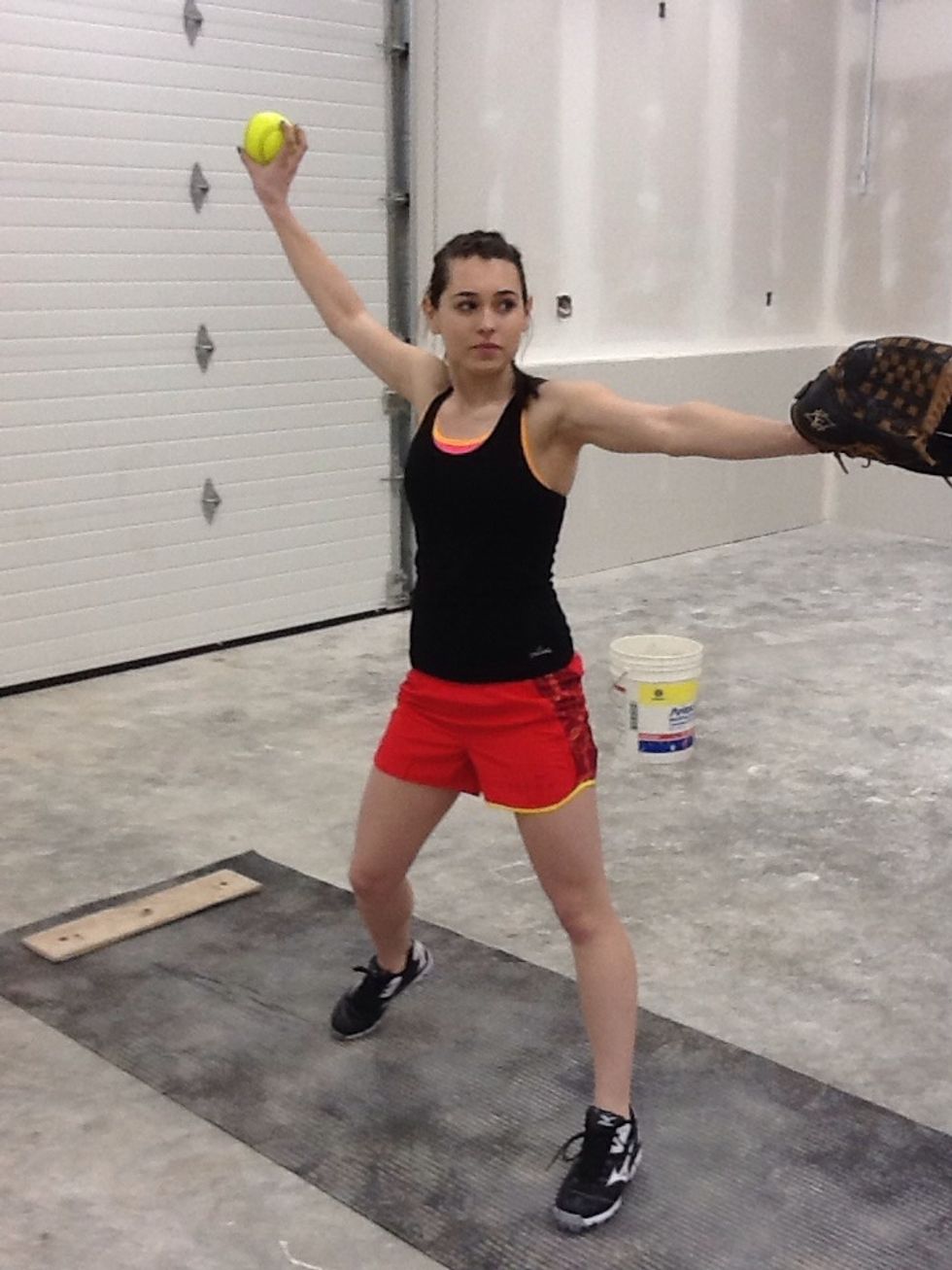 This open position, occurring in the middle of the pitch, allows you to drive with your push leg, and creates a clear path for the arm to pass by without interference from the hip.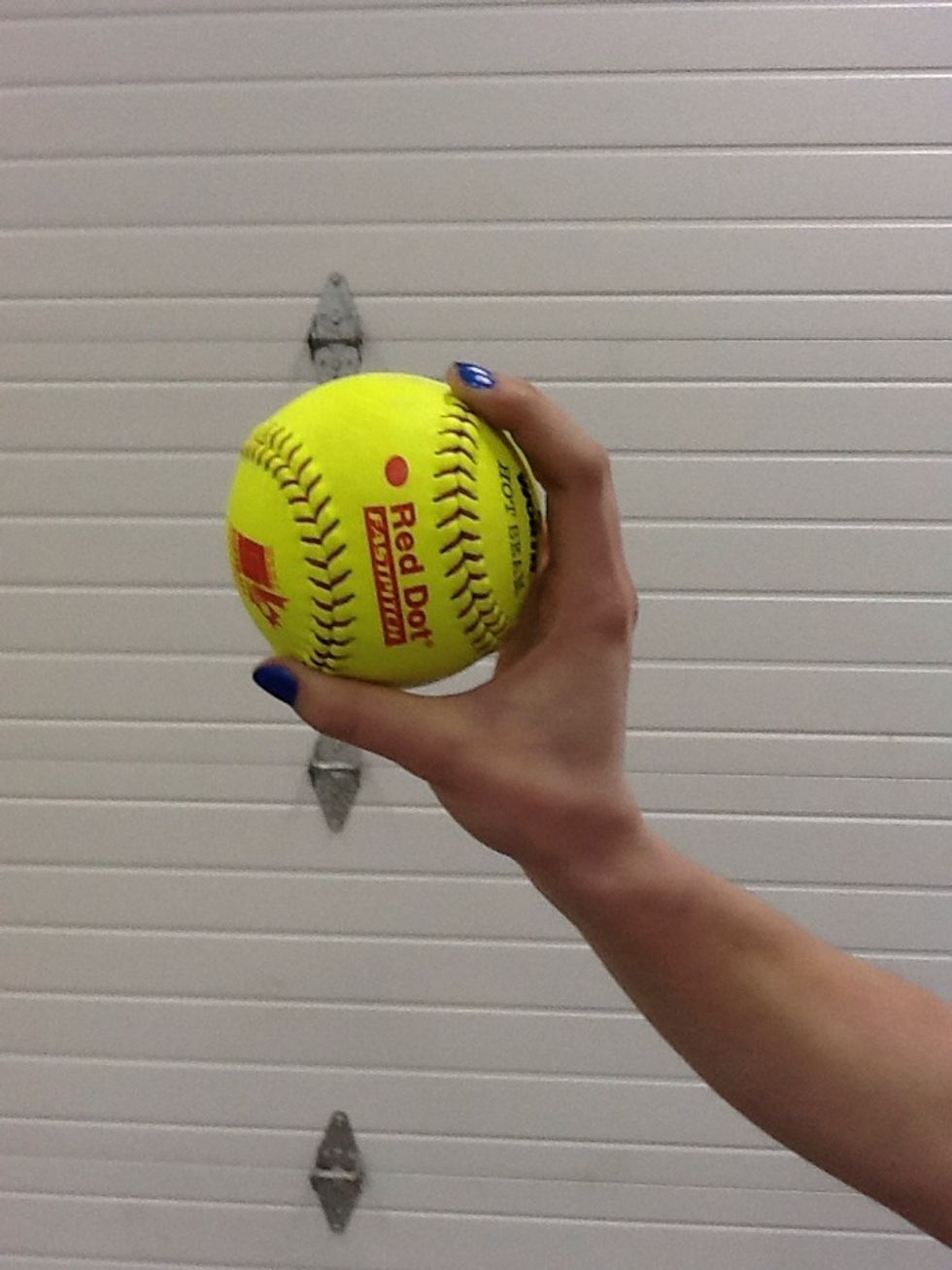 This shows the how to correctly place fingertip pressure on the seams and create space between the palm and the ball when the ball is at release point.
This is a drill used to perfect the open position in the middle of your motion. This helps to let the arm travel in one smooth, uninterrupted path until the ball is released and the body closes again.
This is the position you want to be in for this drill. It replicates the feeling of being in open position, but restricts the body from closing at all because the legs remain stationary.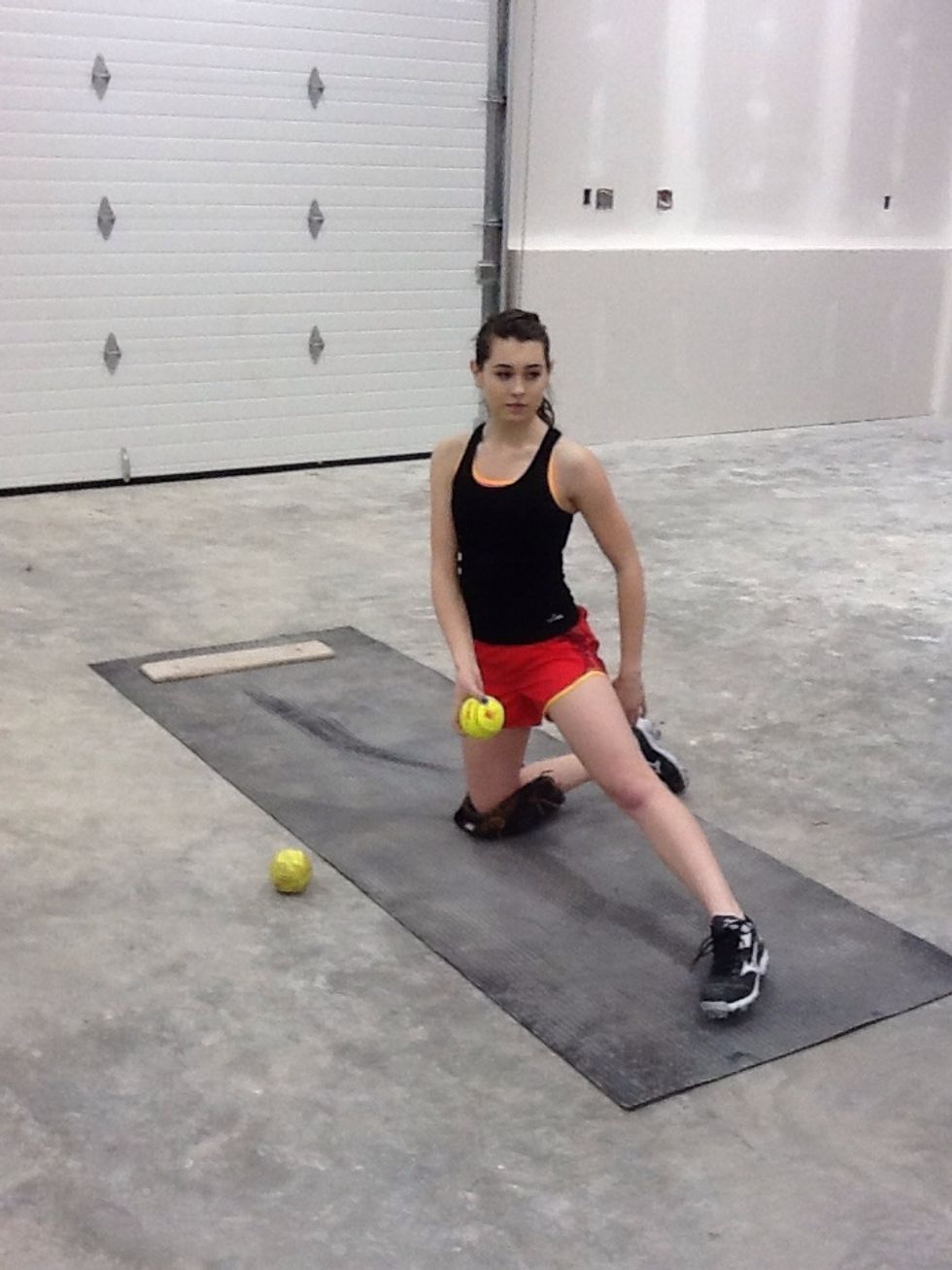 This is how close your arm should be to your body when passing by your thigh to release. The point of this drill is to learn to move the arm in a straight path. Your arm should brush your body.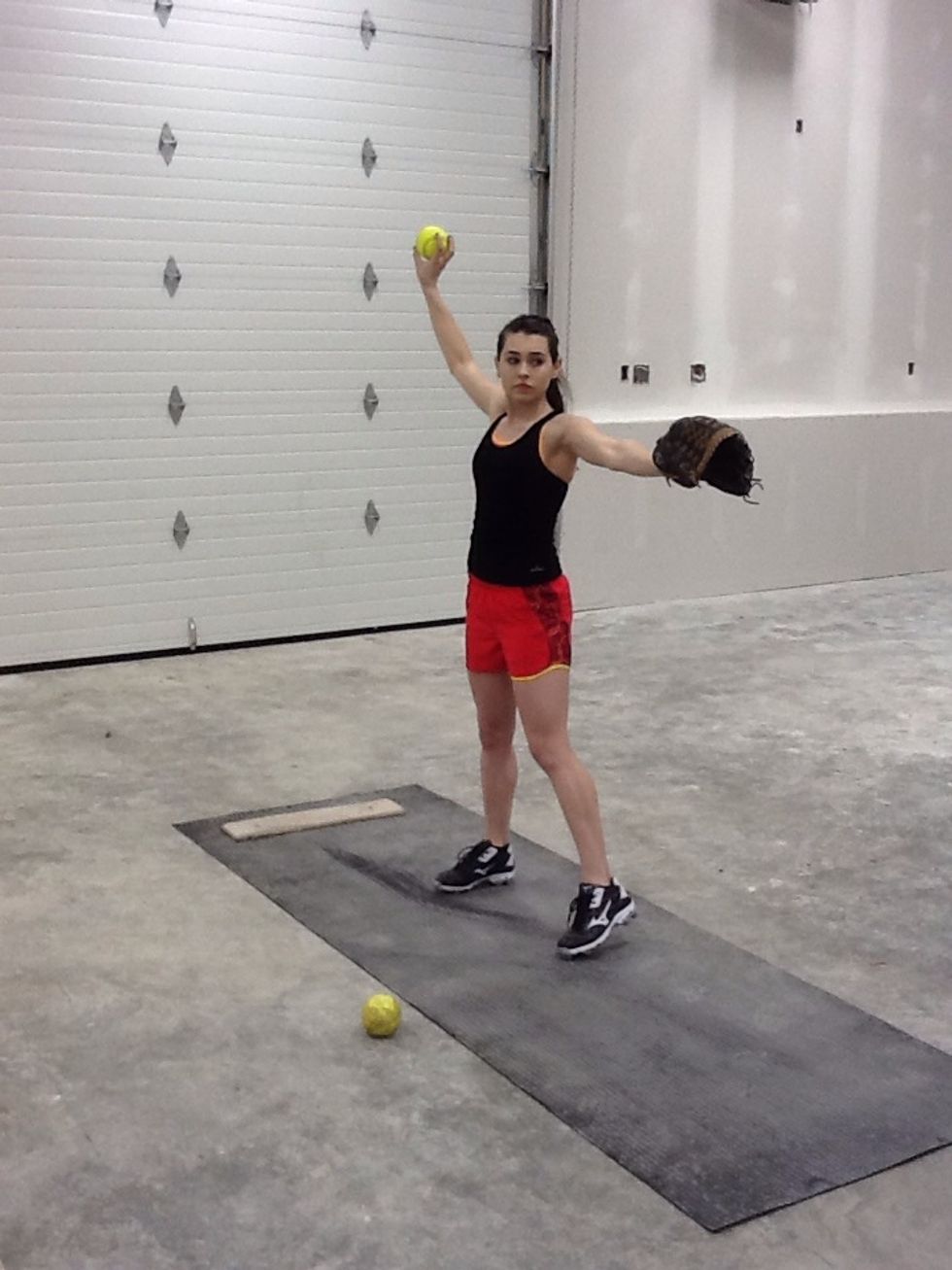 Once you've mastered the last drill, why not kick it up a notch?! Move to a regular, standing open position and see how it feels to incorporate the legs in it.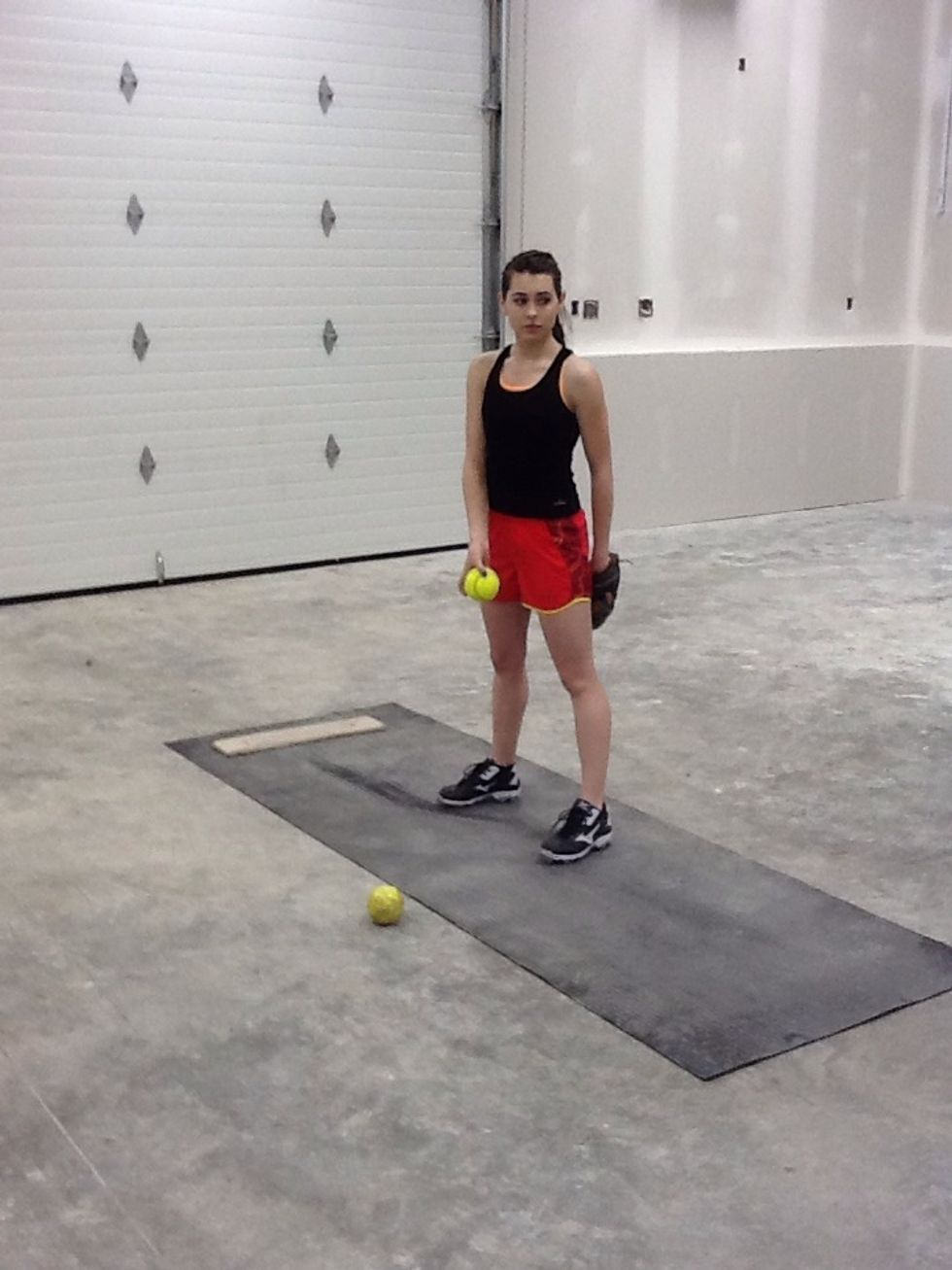 This is where your ball should be released. Your arm needs to stay close to your body, it's crucial to achieving your best pitch.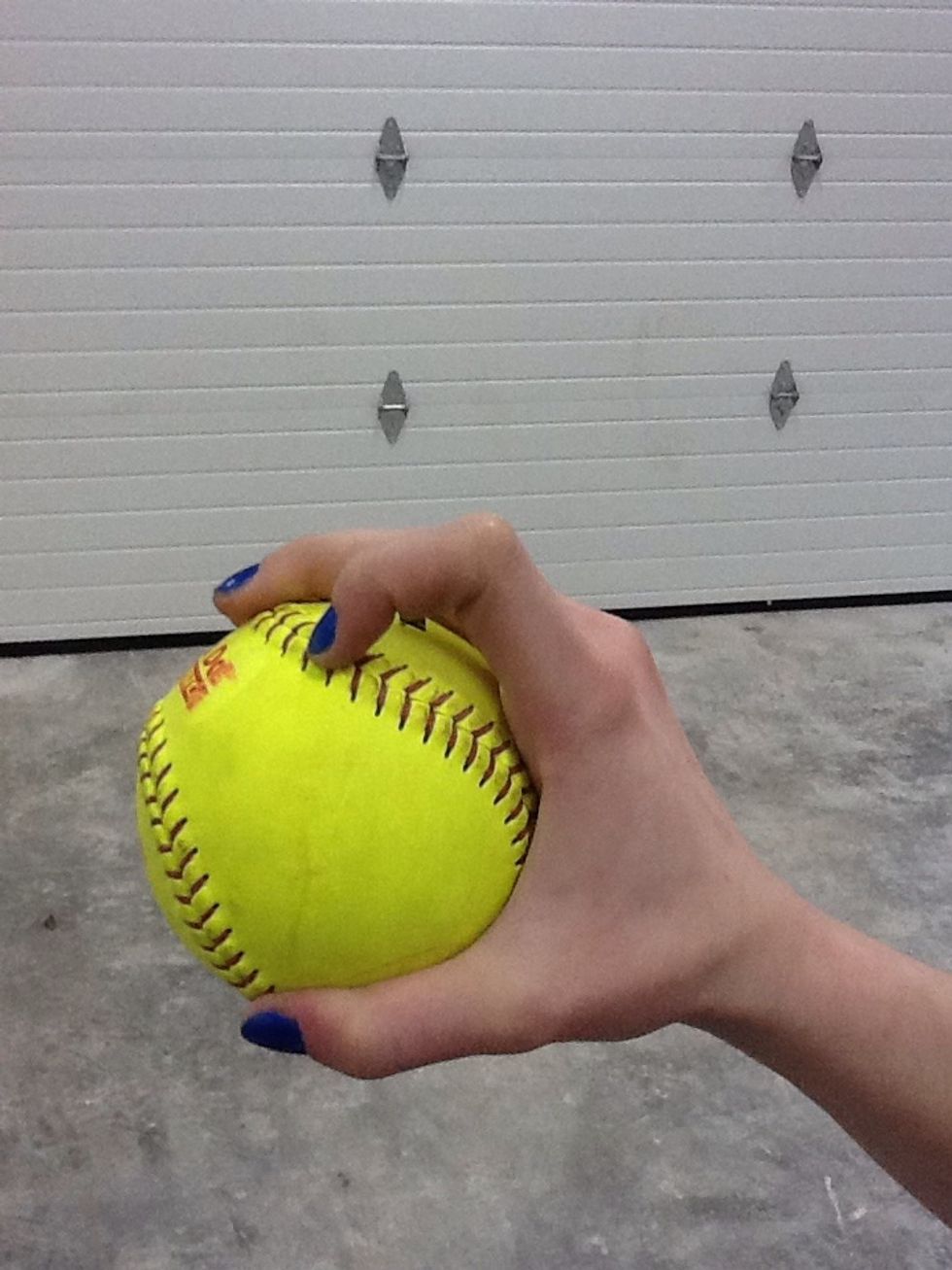 This is how you grip a rise ball. You really want to dig your pointer finger into the seam. For this grip, your finger tips should rest on the arch of the horseshoe.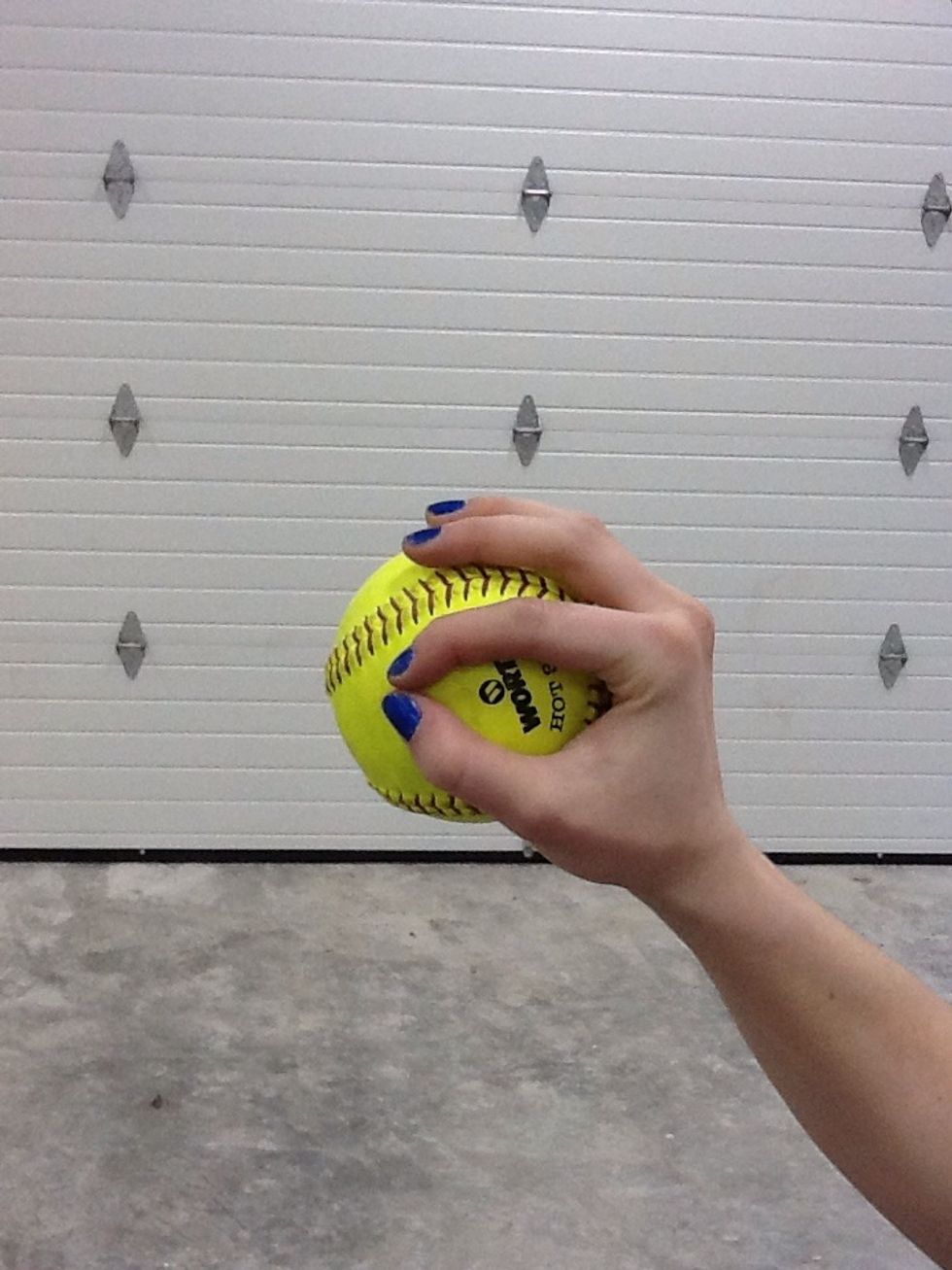 This is one of the many grips for throwing a change up. This is called a "circle change". You should be cupping the ball in the palm of your hand. No pressure should be applied from the fingertips.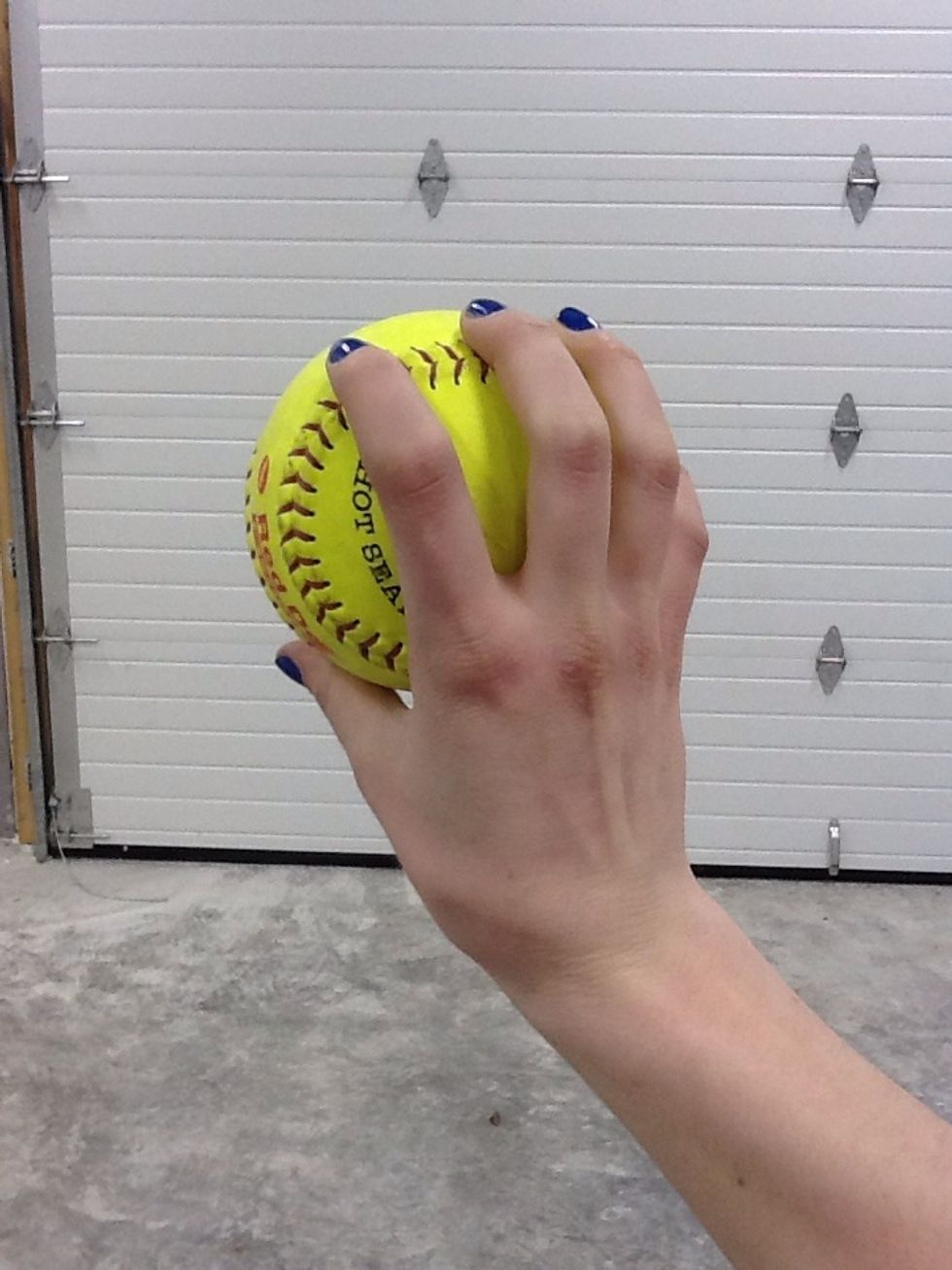 This is a regular grip, and also a grip used to throw a drop ball. This grip was covered previously.
12 inch softball
Runners or cleats
Glove
Catcher or net
Pitching rubber
Pitching mat