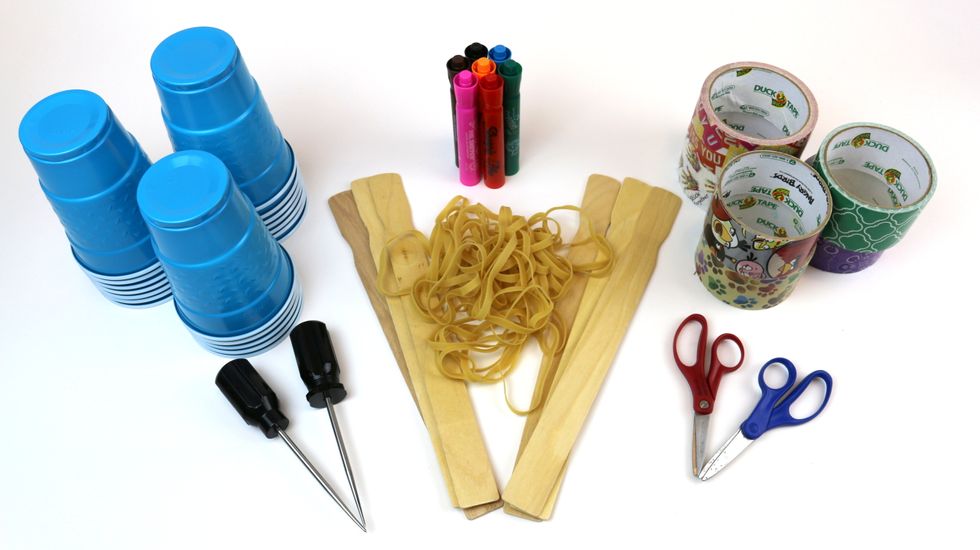 Gather all the necessary supplies.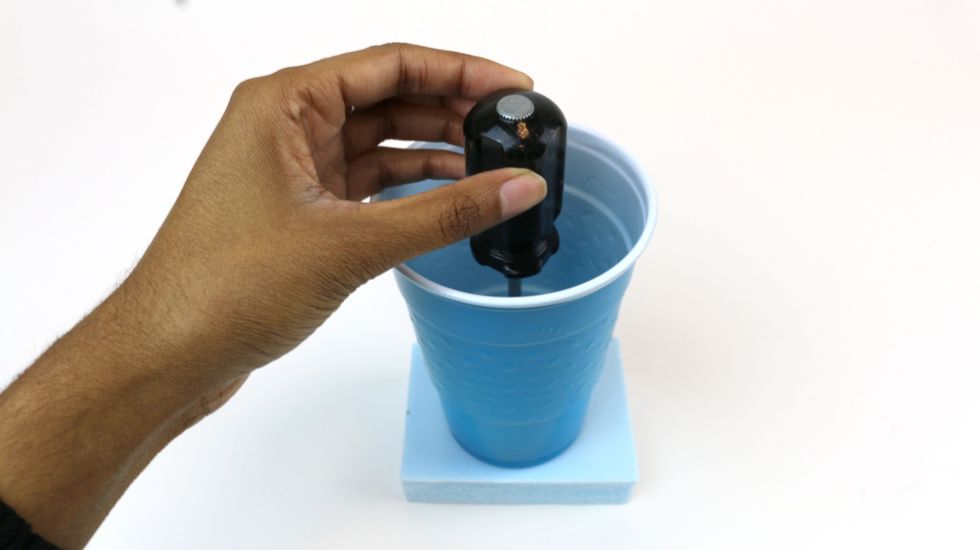 Using an awl, punch a hole in the center of the bottom of the cup. To avoid crushing the cup, place the cup over a block of foam to easily punch a hole, as shown in the picture above.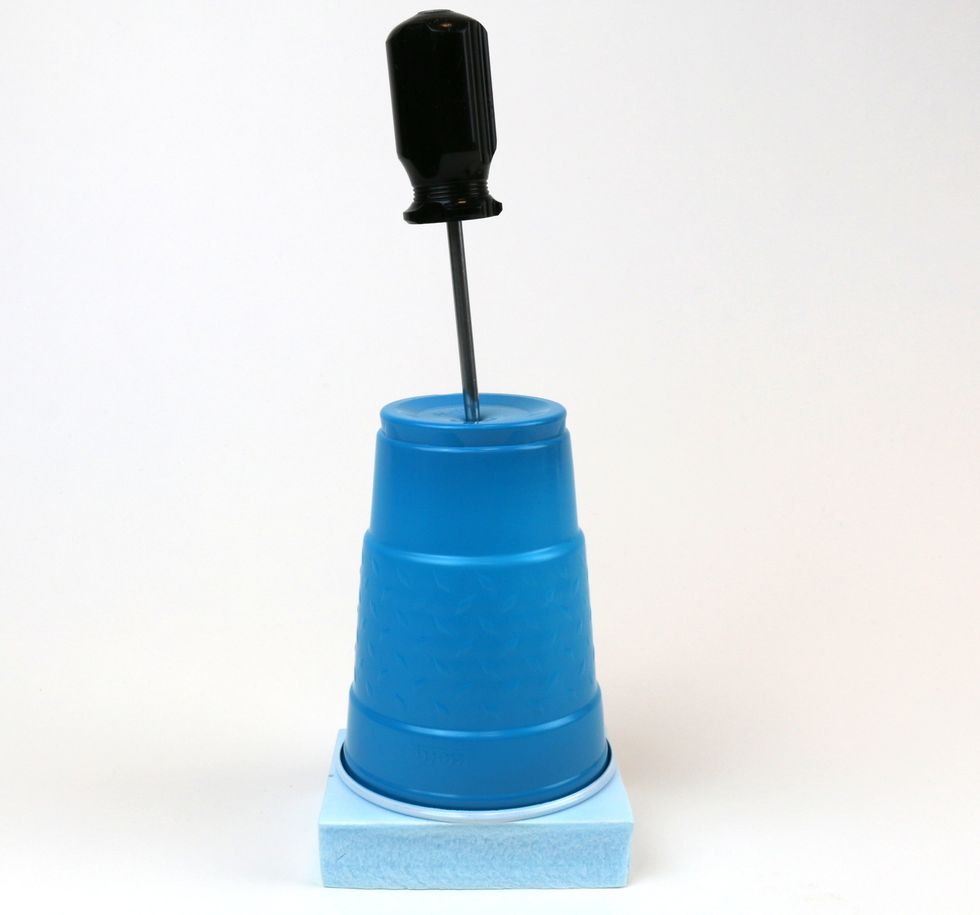 After making the hole, use the awl to make the hole bigger if necessary, since you will need to put a rubber band through the hole.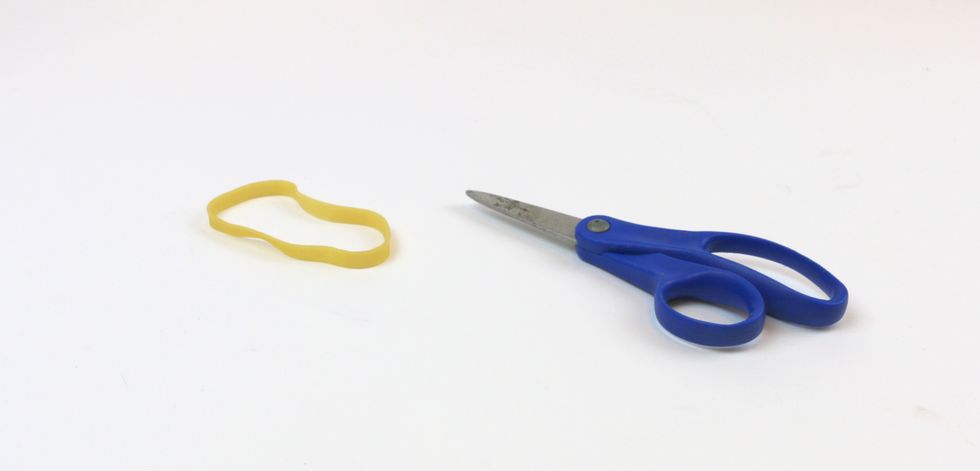 Grab a pair of scissors and a rubber band.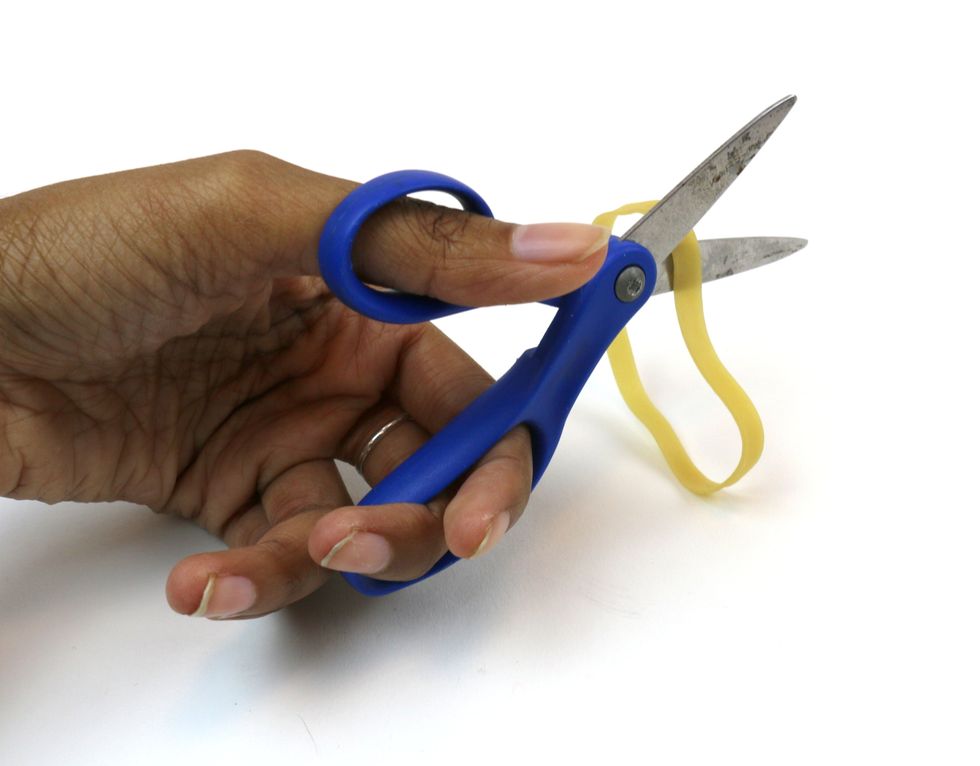 Cut the rubber band in half.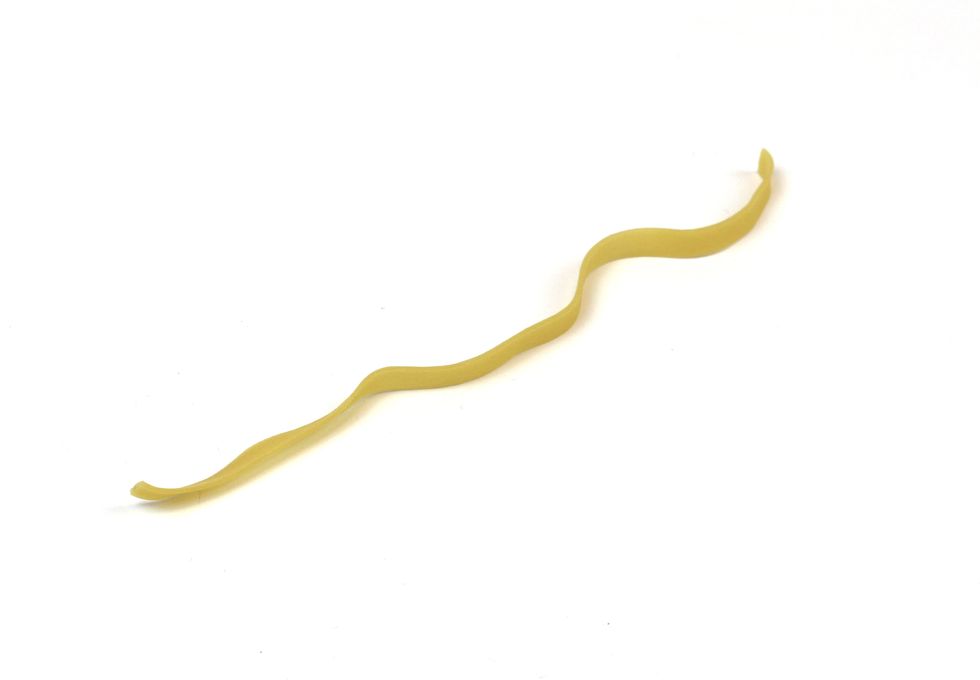 Now you should have a long piece of a rubber band, as shown above.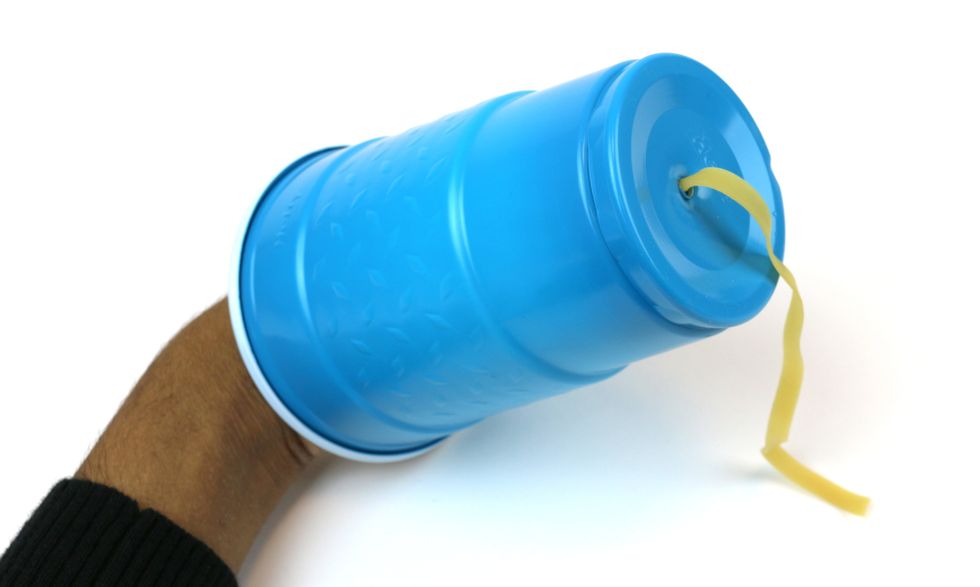 Pull the rubber band through the bottom of the hole you punched in your cup. Most of the rubber band should remain outside of the cup.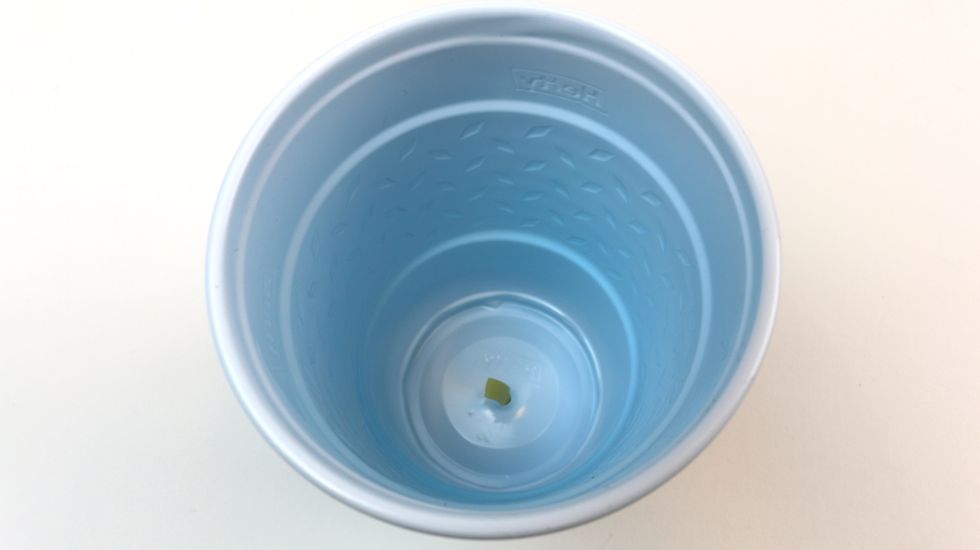 Only a small part of the rubber band should be inside the cup.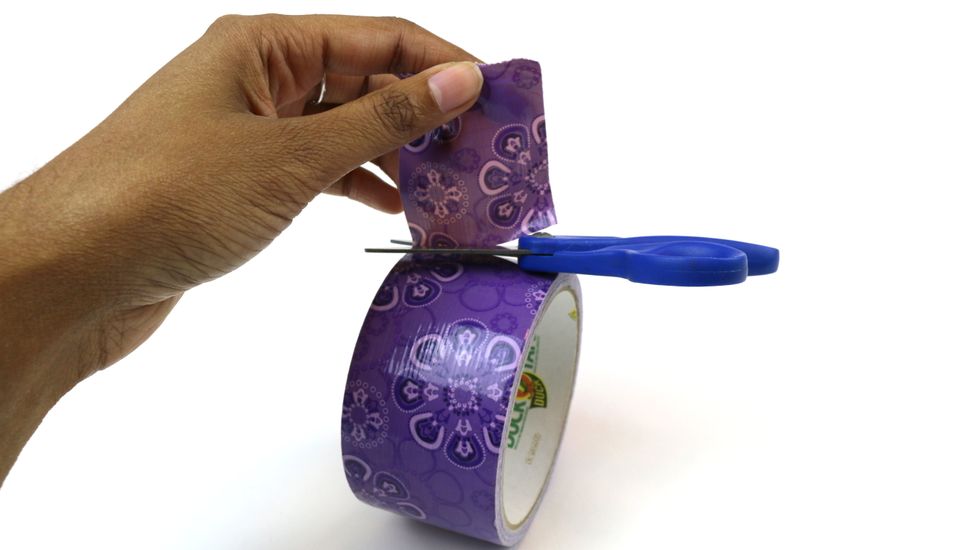 Cut off a piece of duct tape.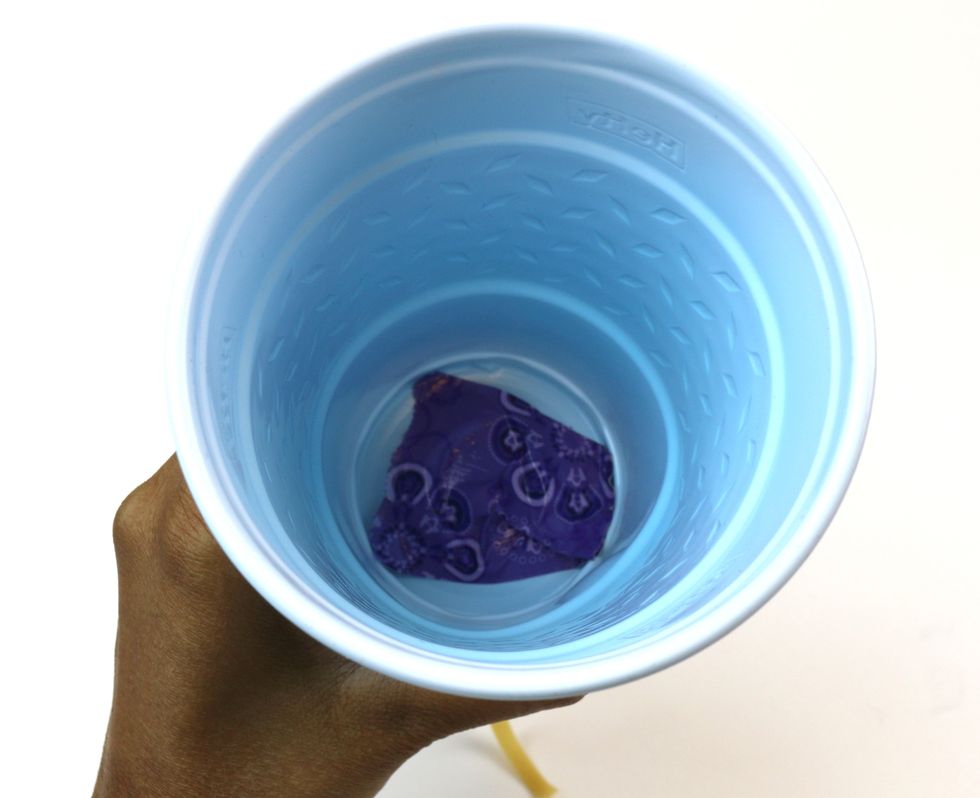 Tape down the part of the rubber band inside of the cup.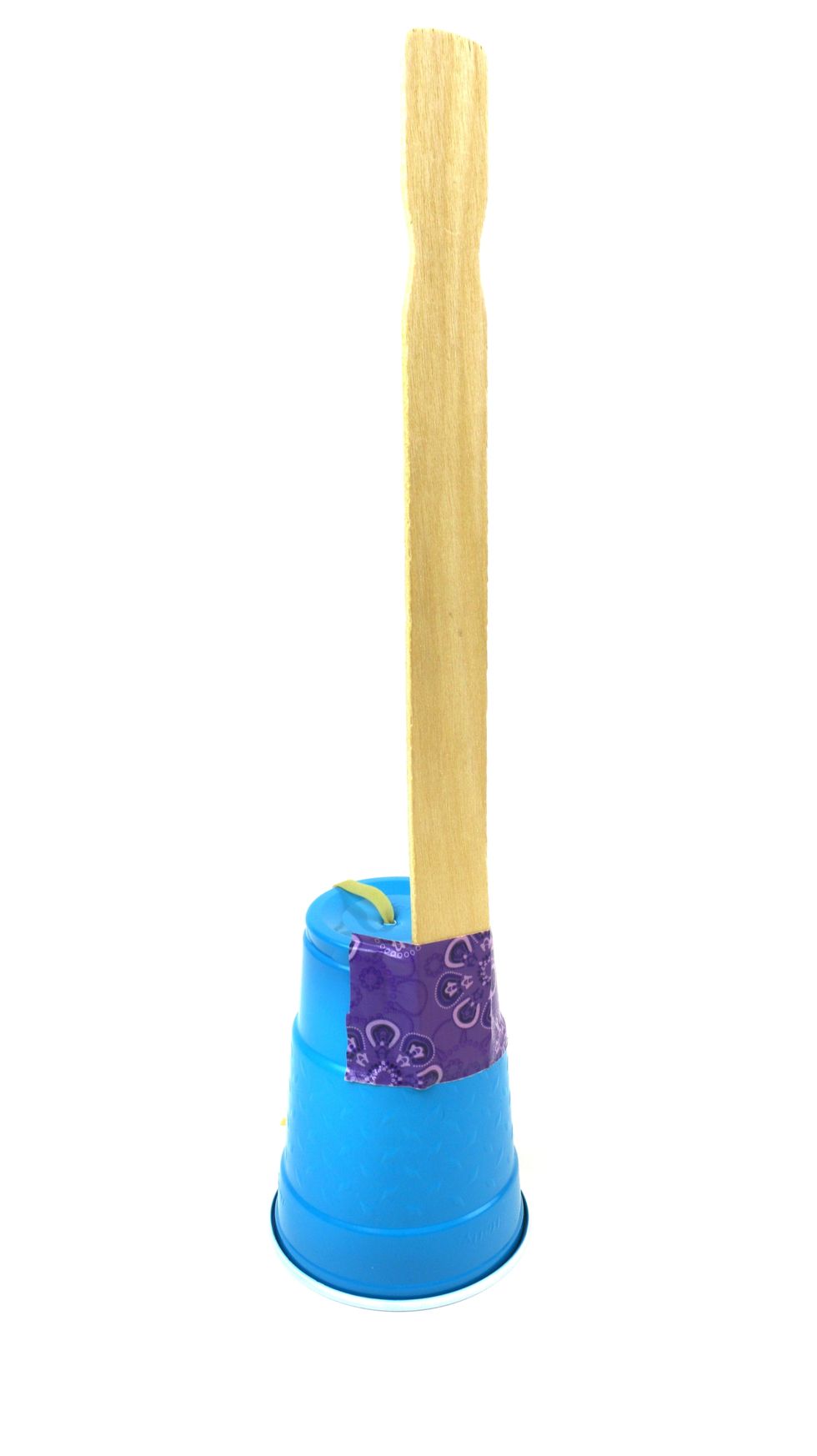 Now, flip the cup upside down and tape part of the paint stirrer to the side of the cup as shown.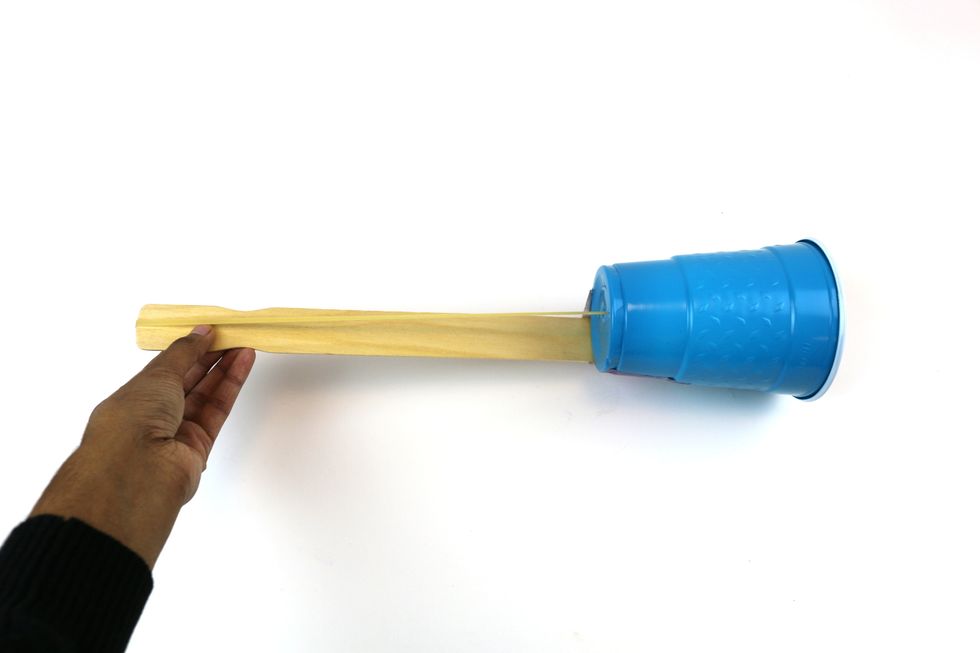 Pull the remaining part of the rubber band up along the paint stirrer.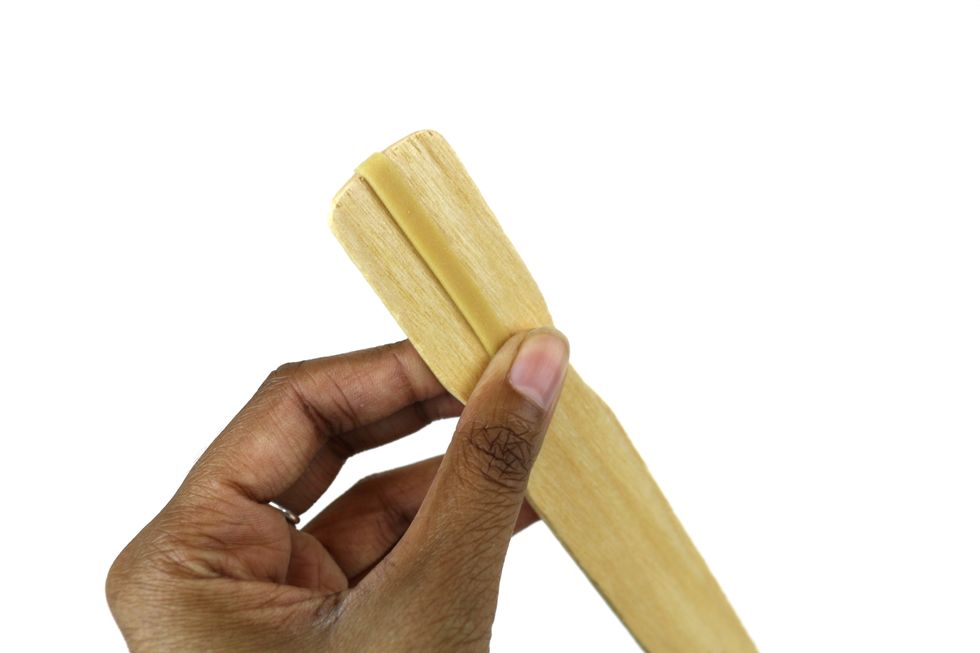 Keep pulling the rubber band until it is tight. You may need to pull it over the paint stirrer onto the other side.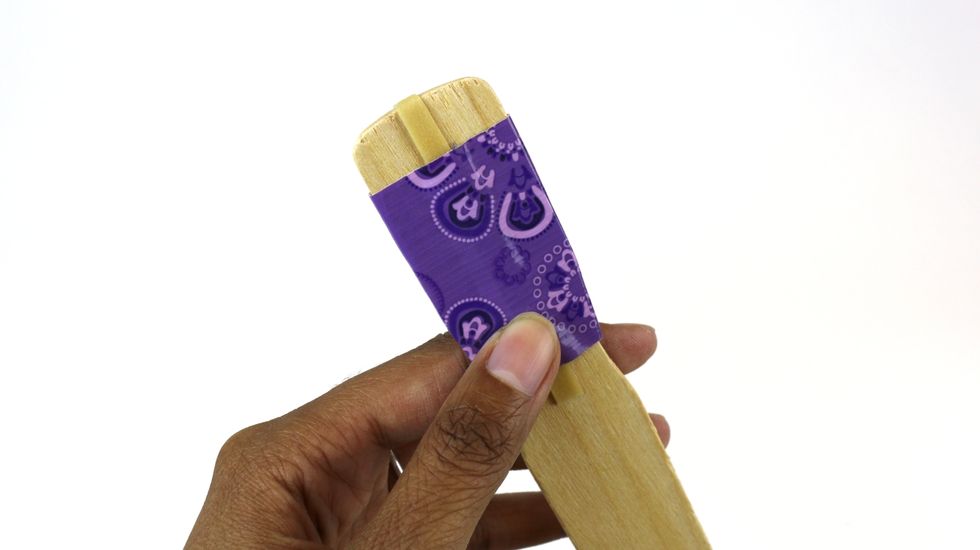 Once the rubber band is tight, tape it down to the paint stirrer.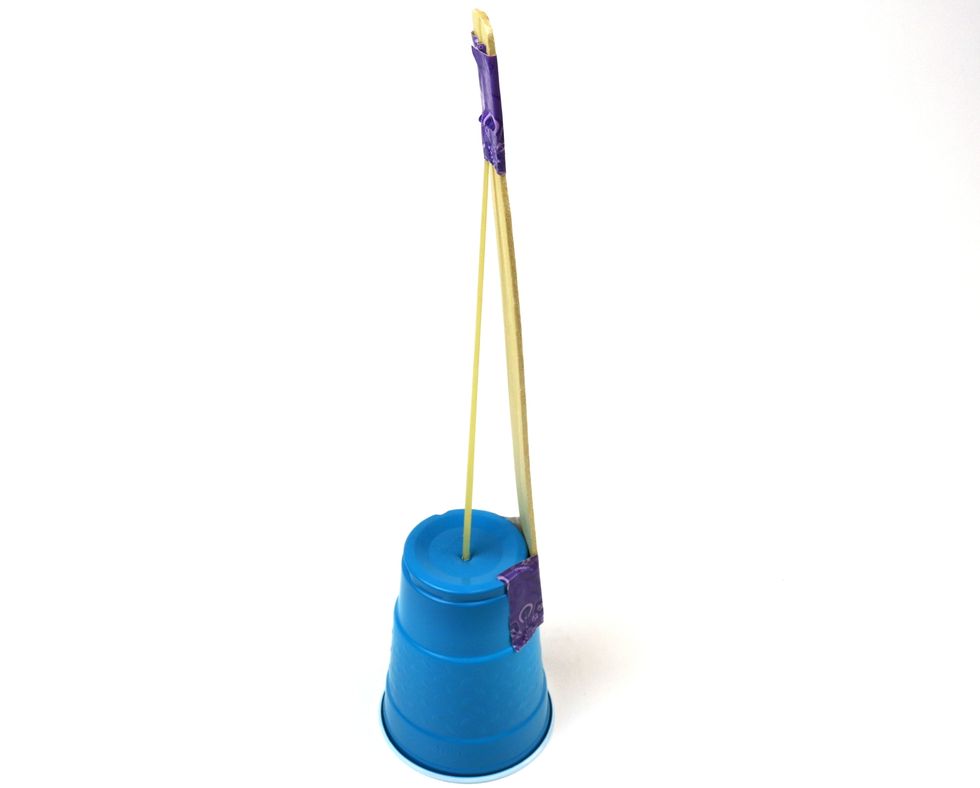 Your mini guitar should look like this once you have taped the rubber band in place.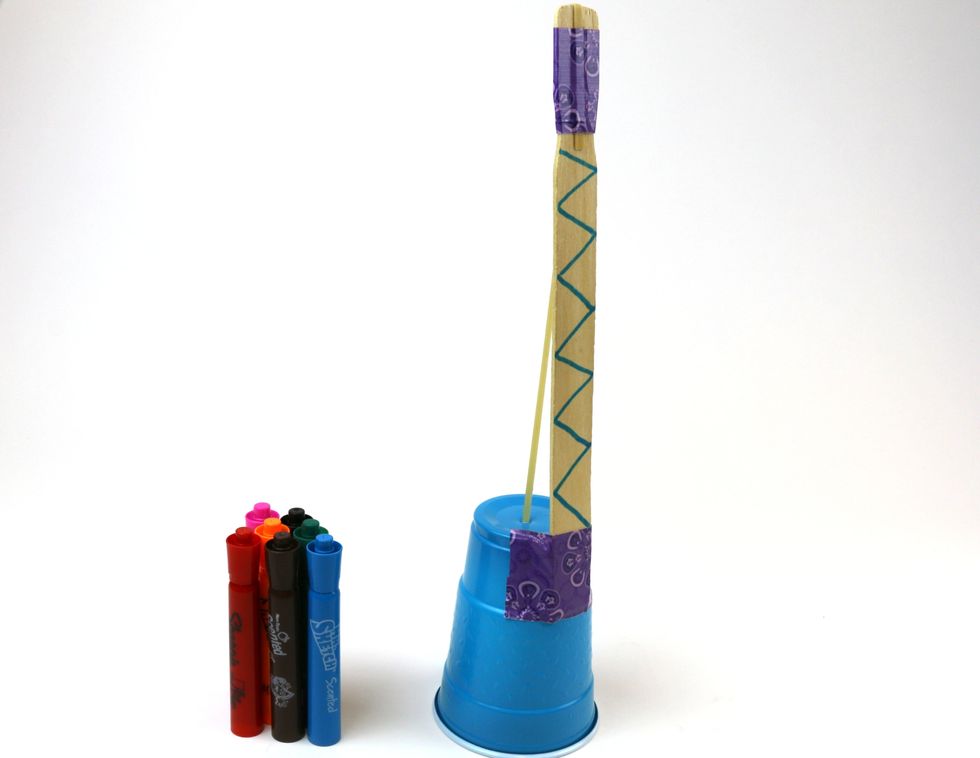 Now you can use markers to decorate your mini guitar!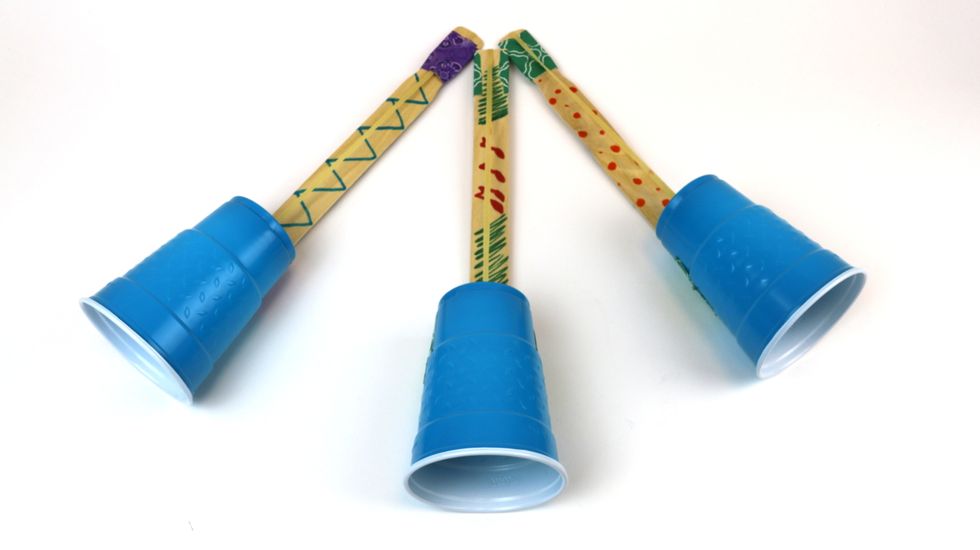 And now you have your own mini guitar!
1.0 Paint stirrer
1.0 Plastic cup
1.0 Rubber band
1.0 Pair of scissors
1.0 Awl
1.0bnch Markers
1.0 Roll of duct tape