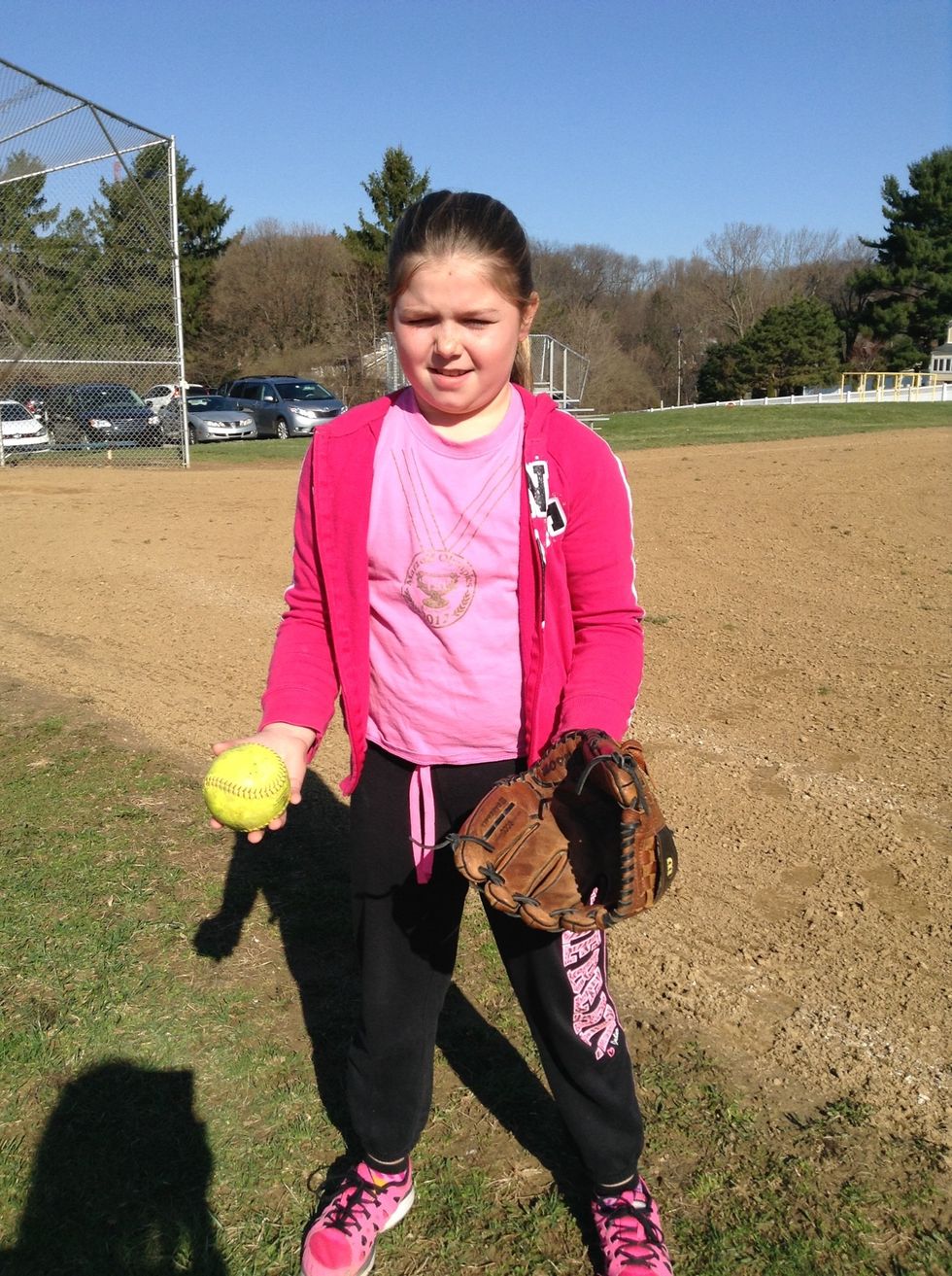 First, Gather materials.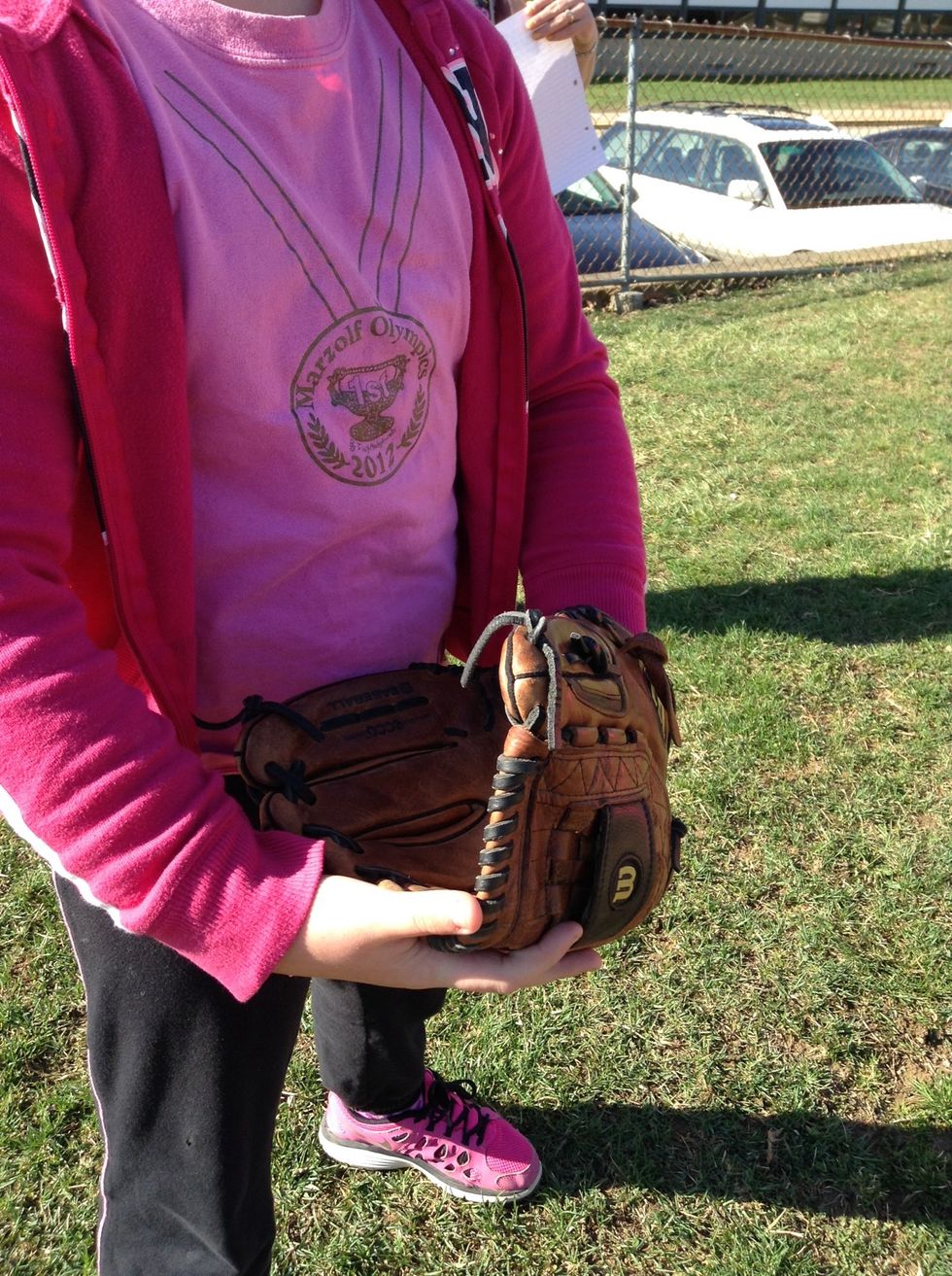 Second, Put on your glove on.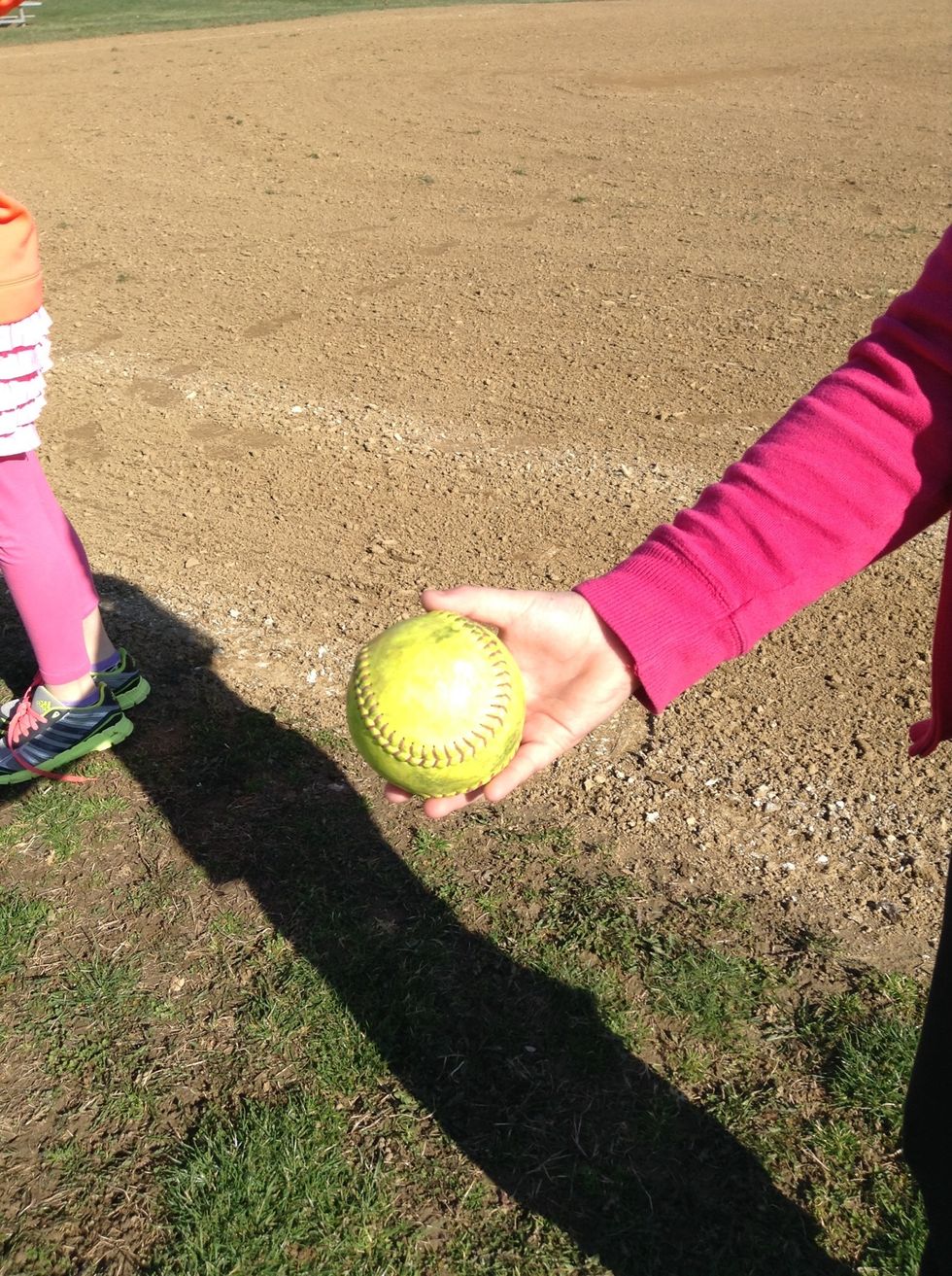 Next, Get a softball.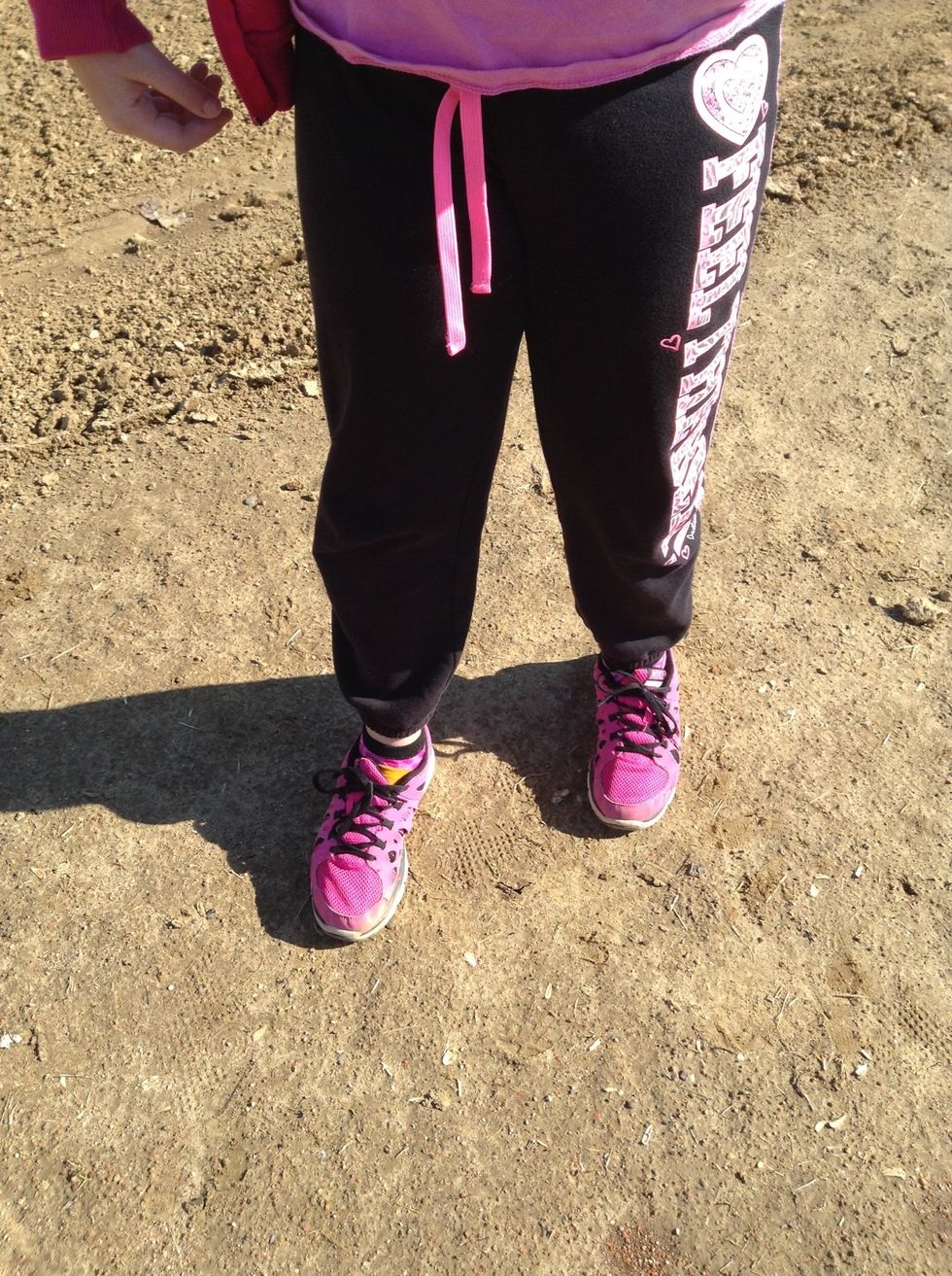 Then, Stand with your right foot in front and your left foot to the side of your right foot and back.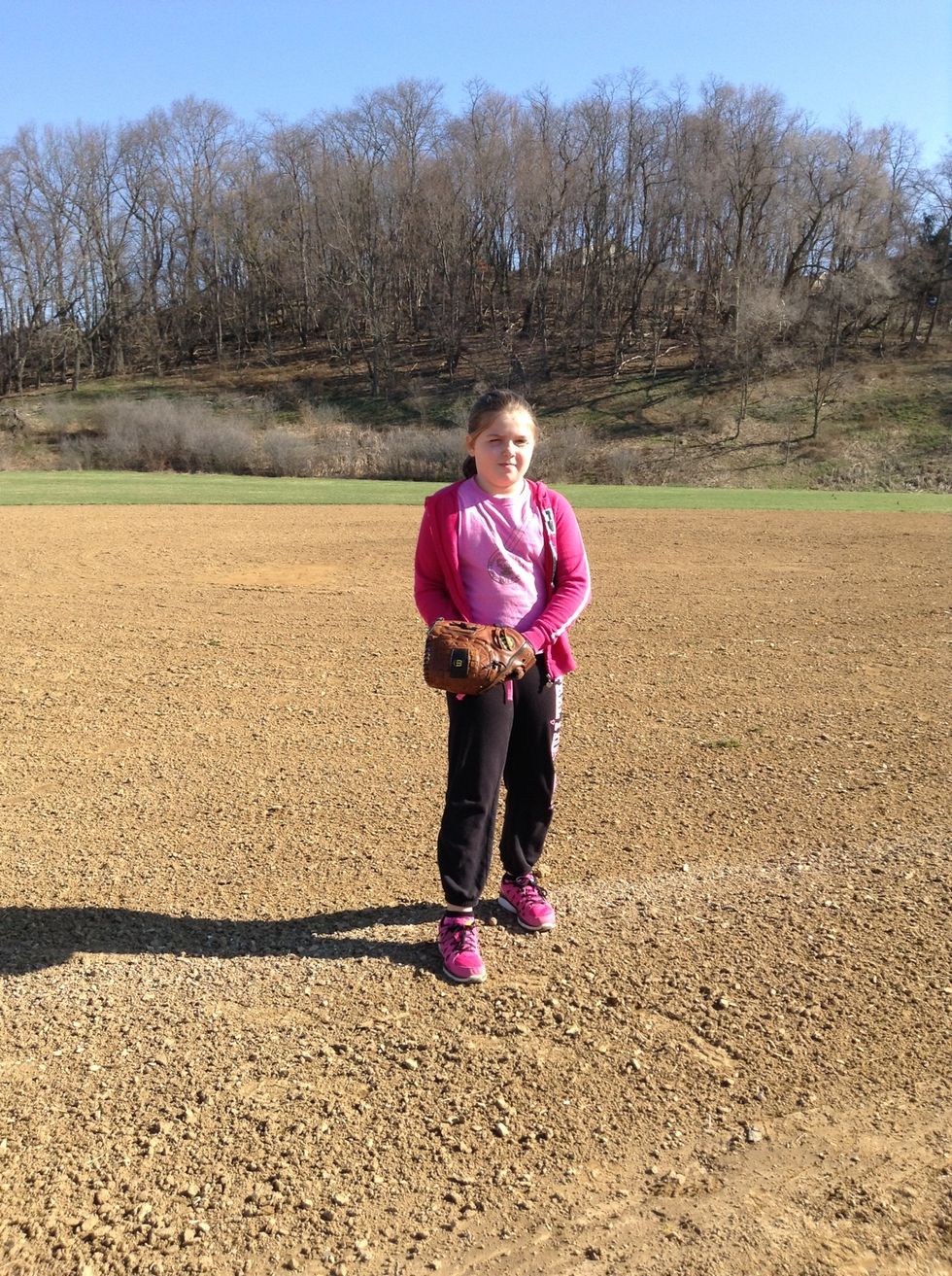 After that, stand in a beginning position.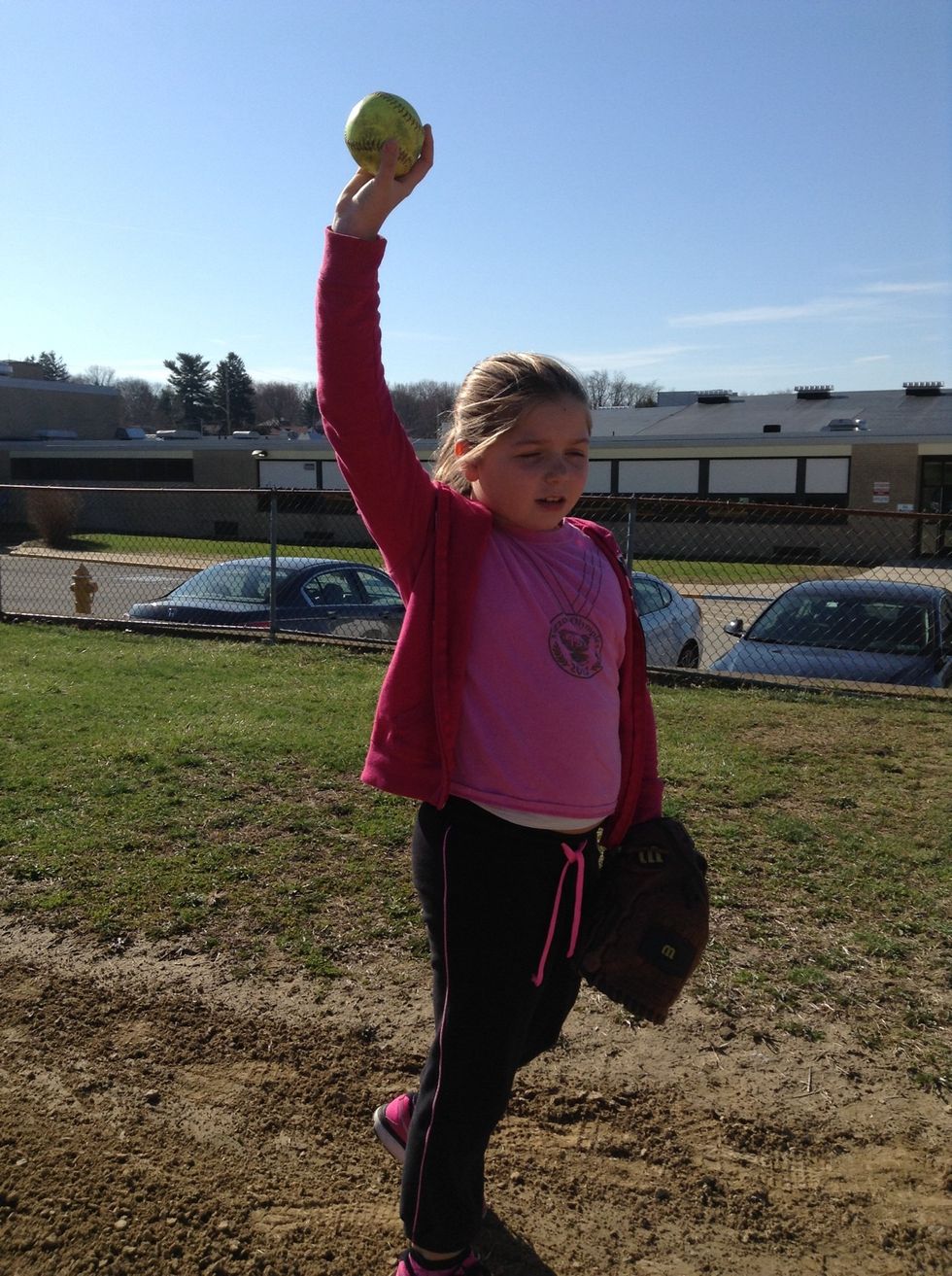 Next, move your arm up like a windmill.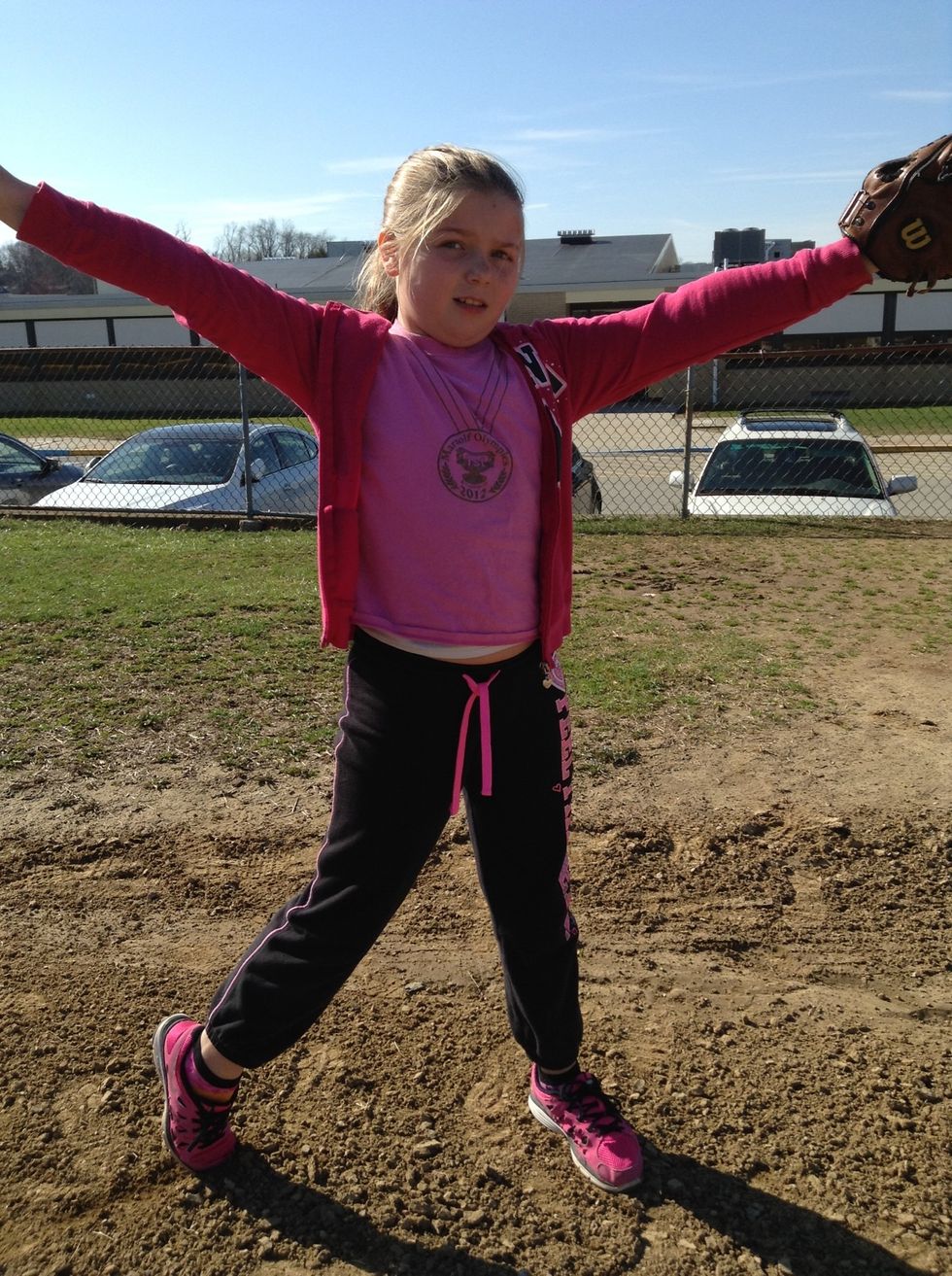 Then, jump forward with your left leg.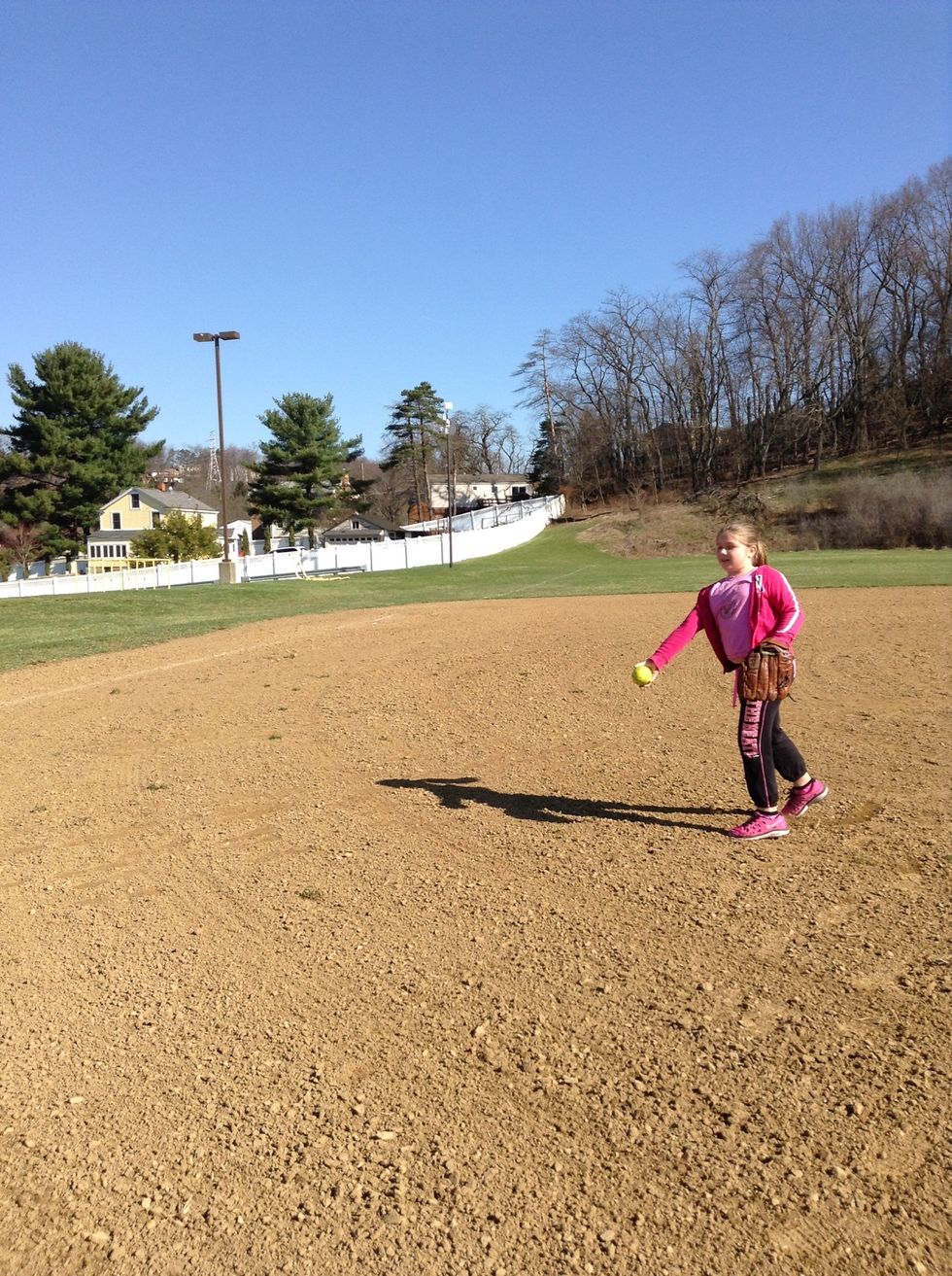 After that, throw the ball when it gets to your waist.