Never again will I buy pickled jalepenos. The freshness, crunch, flavor, and lack of preservatives makes this a constant staple in my fridge.
64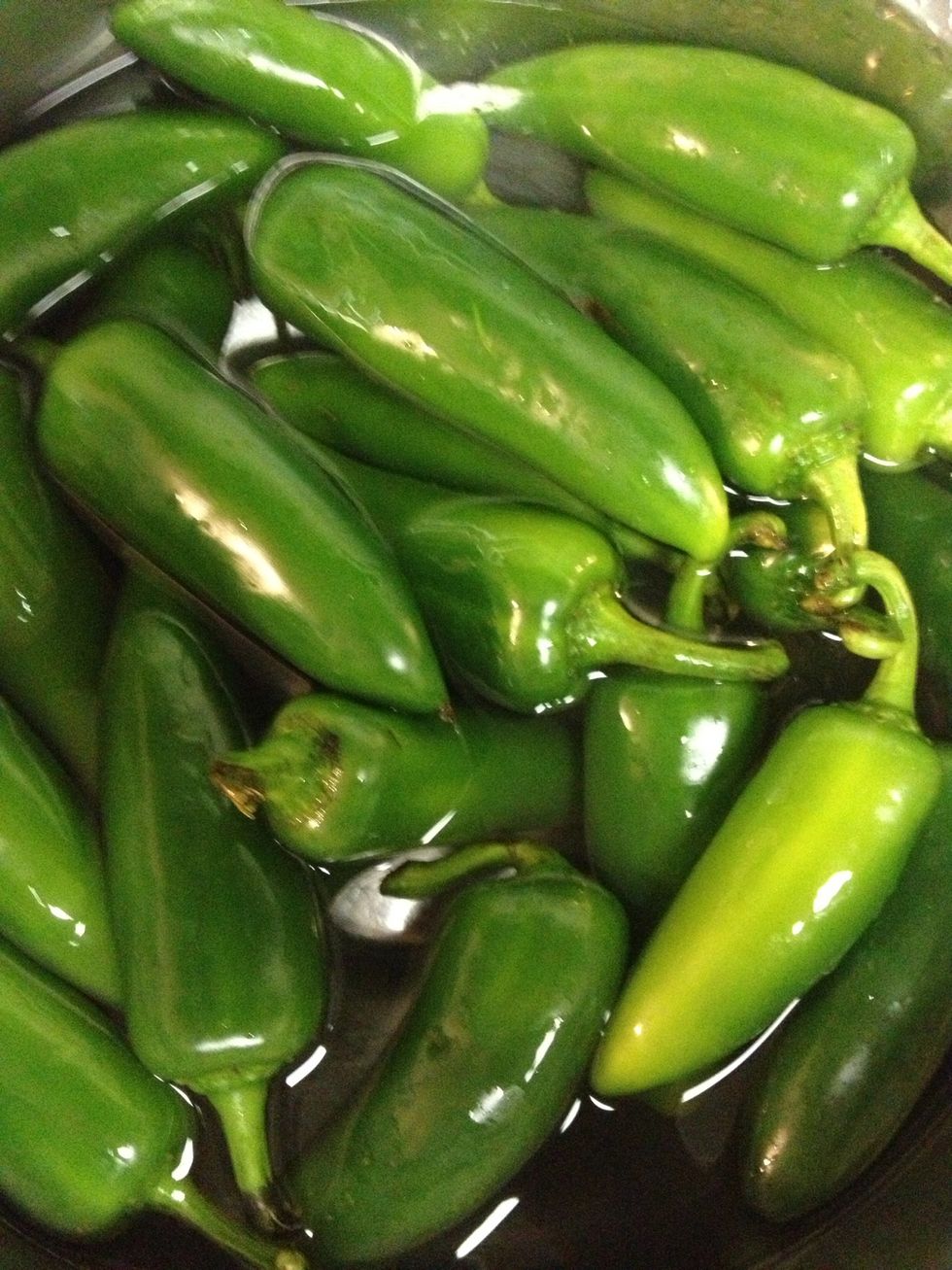 Wash peppers
A mandolin helps to get even slices. Gloves help to prevent your skin and eyes burning from the capsaicin in the peppers.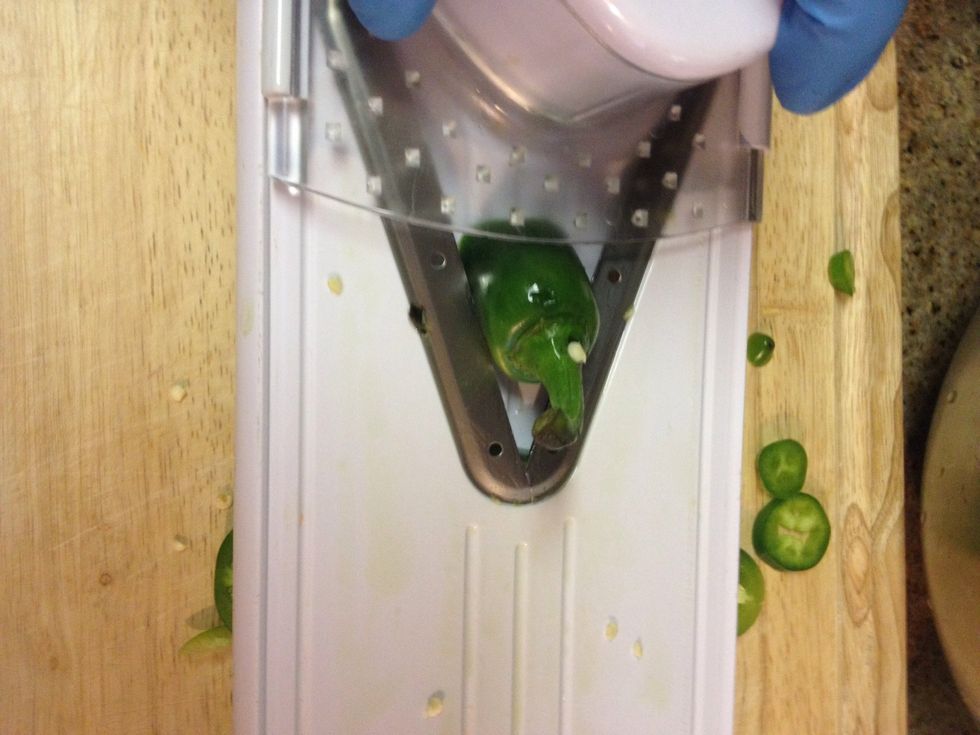 Watch your fingers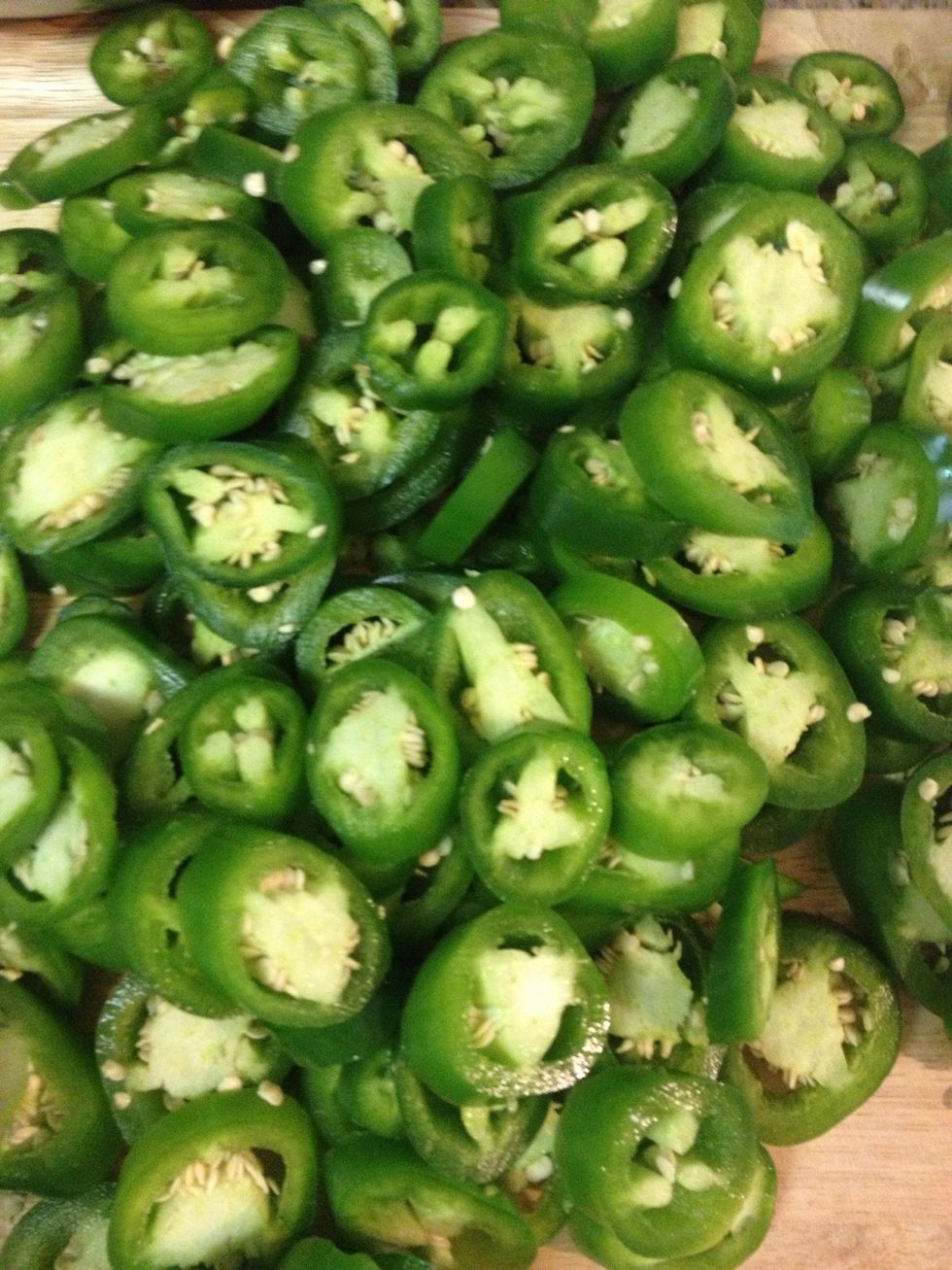 Chopped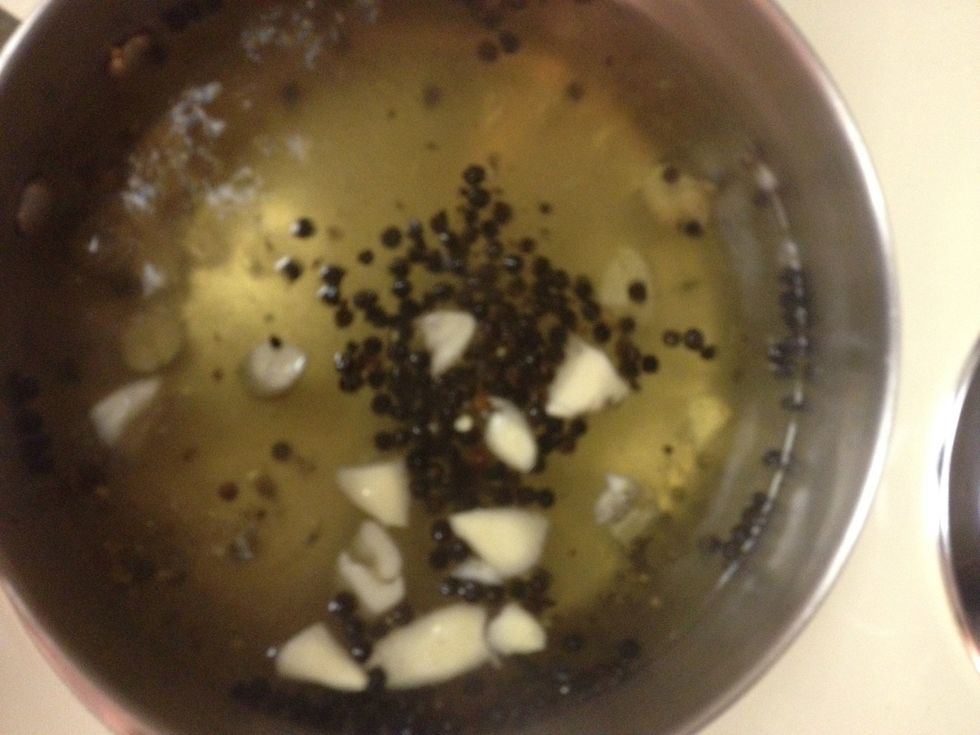 2.5 cups vinegar 2.5 cups water 2 tbsp sugar 2 tbsp peppercorns 6 cloves garlic roughly chopped. Simmer for 5 minutes.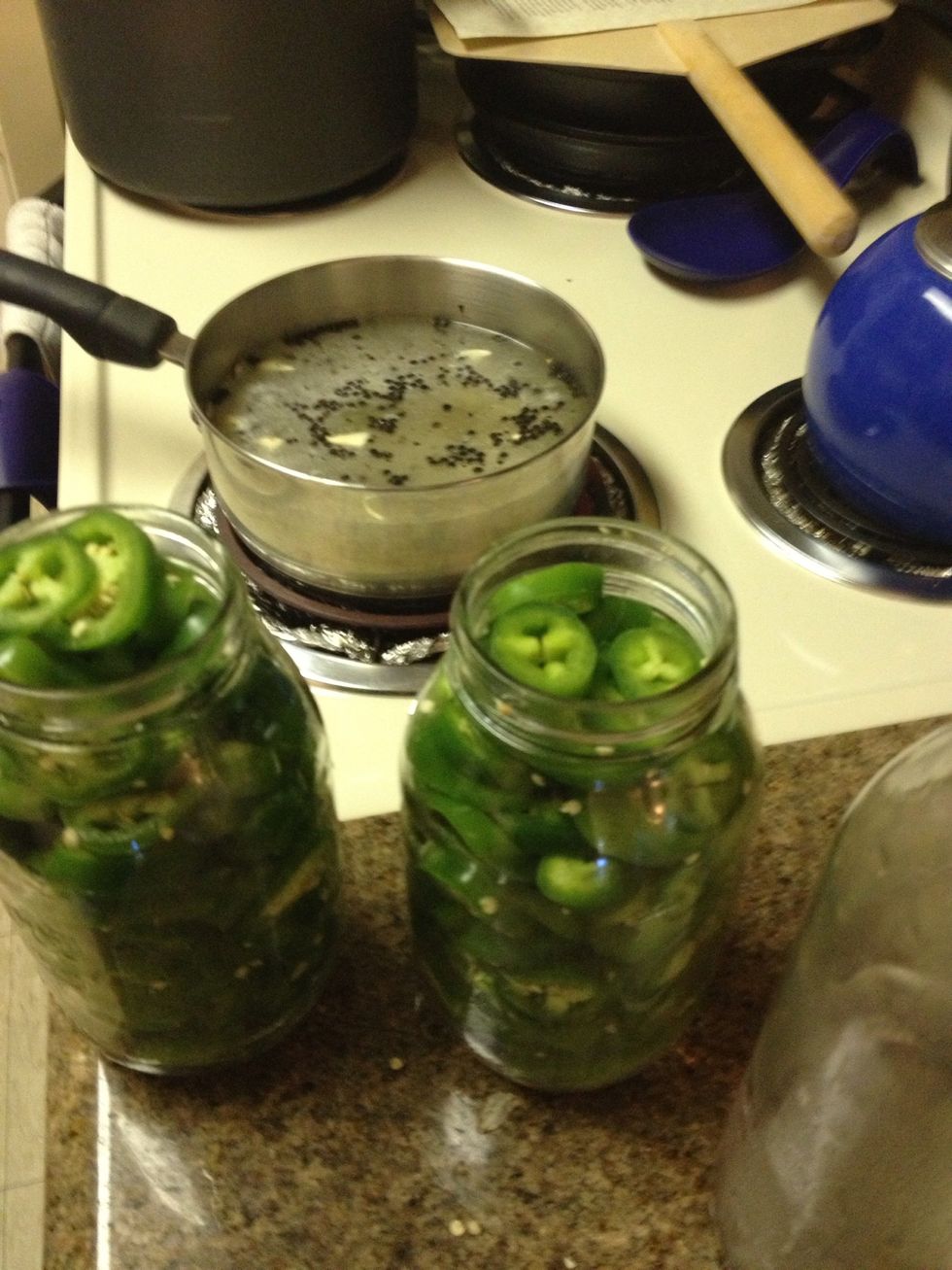 While vinegar mixture is simmering, stuff jalepenos into quart sized jars. A pound fills 1 jar to the rim.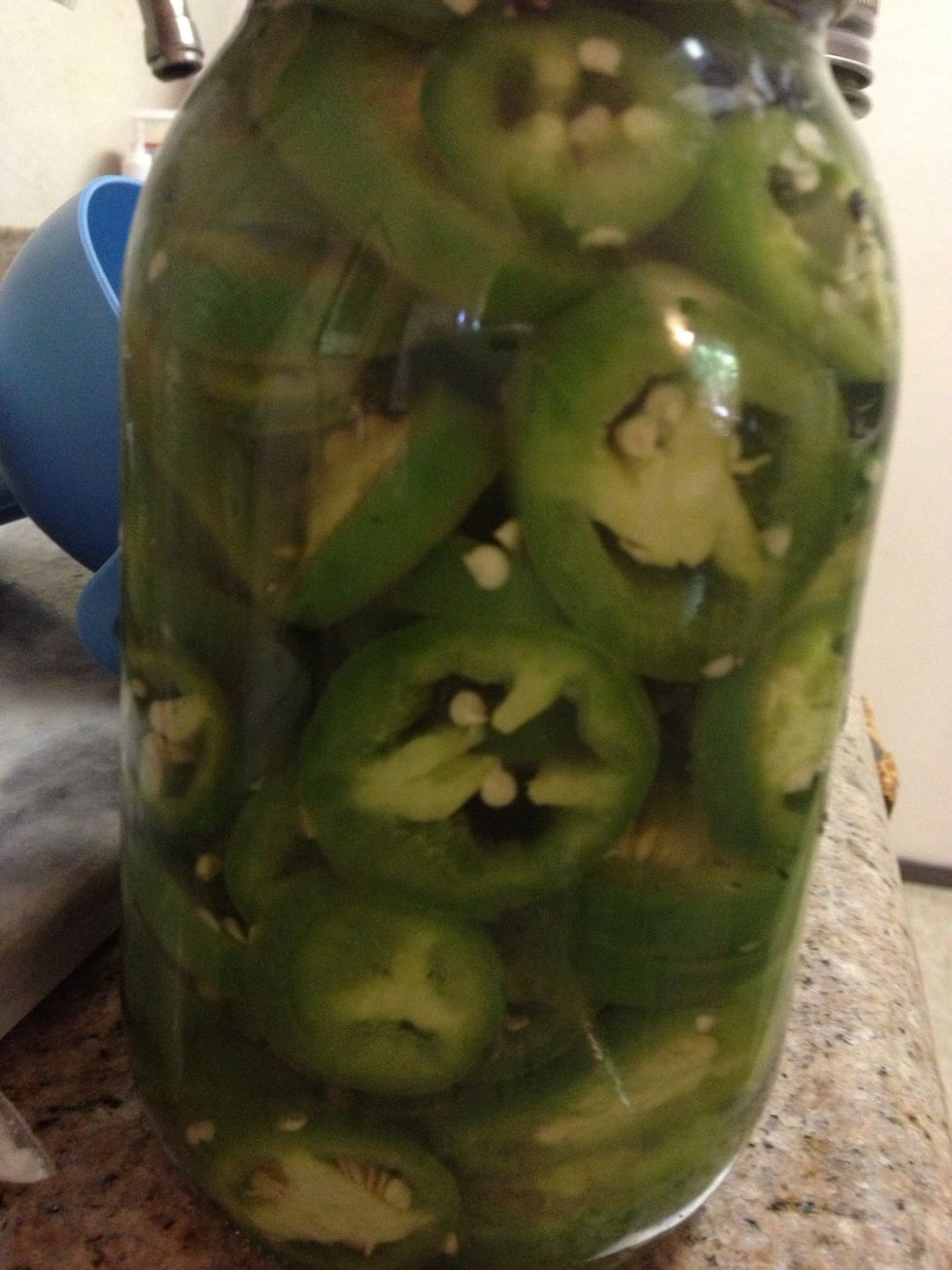 Fill jar with mixture making sure all jalepenos are covered. Seal and shake to distribute flavors.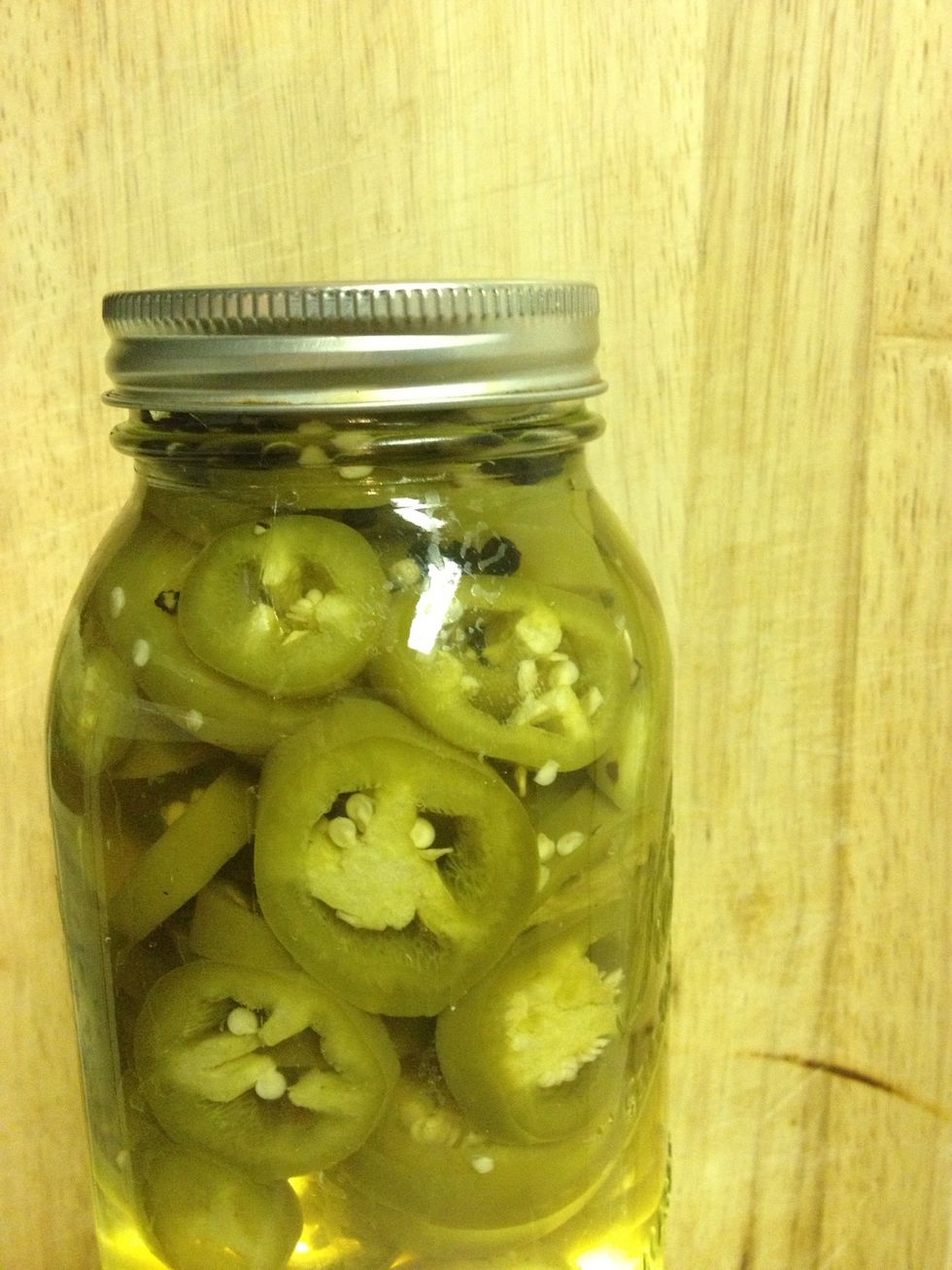 Cool and store in fridge, good to go immediately and will last for months in the fridge.
2.0lb Fresh jalapeno pepper
2.0c White vinegar
2.0c Water
2.0Tbsp Sugar
2.0Tbsp Peppercorn
6.0 Clove garlic
2.0qt Jars