We have always had a rhubarb patch and this has been our easy family recipe for decades. - A tasty crust underneath a sweet rhubarb filling baked to a golden brown slightly crisp topping. Sweet!
17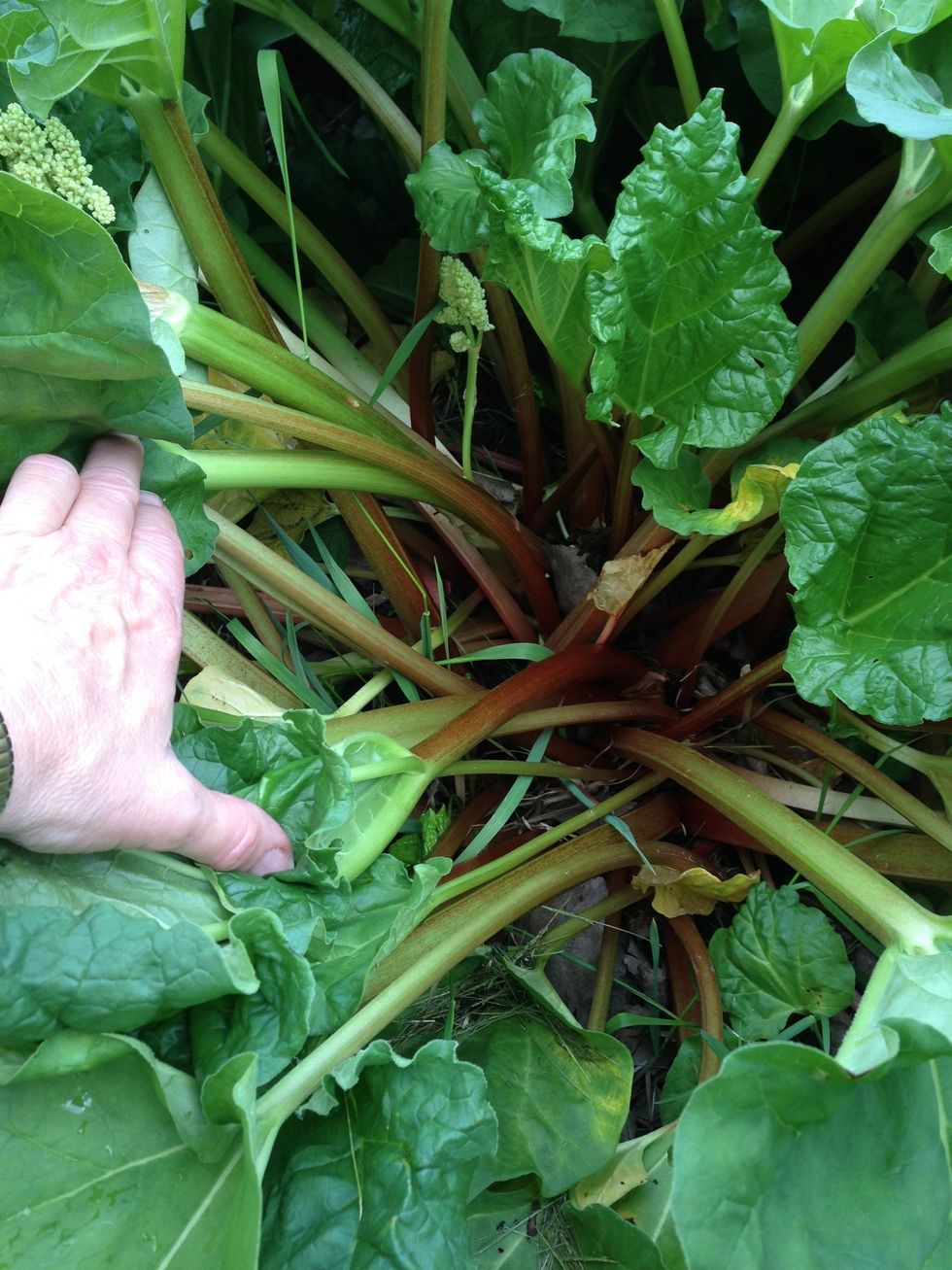 Fresh Rhubarb is an easy perennial to grow. You simply pull the stalks for your use. My husband makes delicious wine from it too!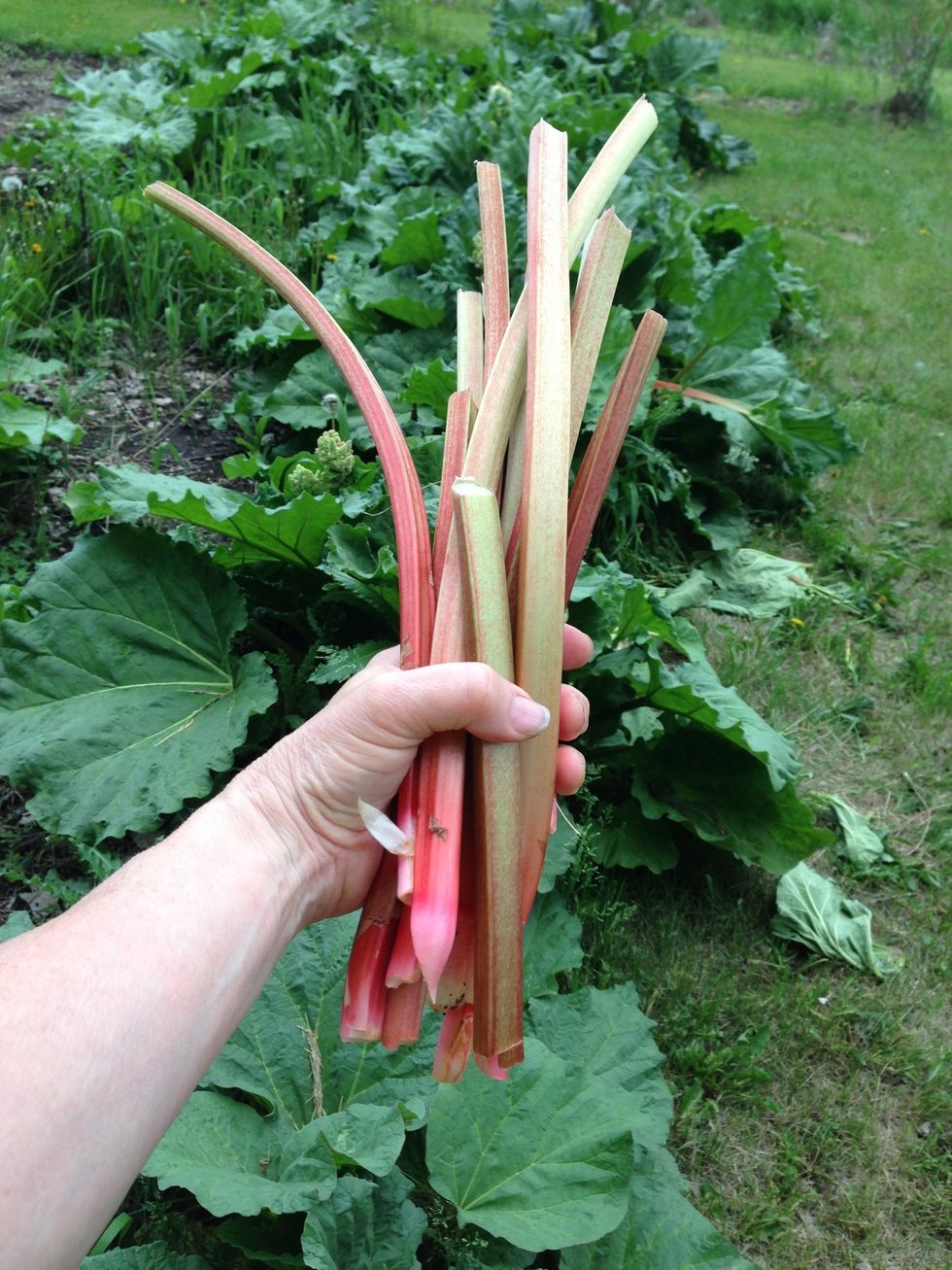 A handful is plenty. You need 2 cups for this recipe. (My sister likes to cook it down with sugar for sauce). NOTE: Never eat leaves. They are poisonous.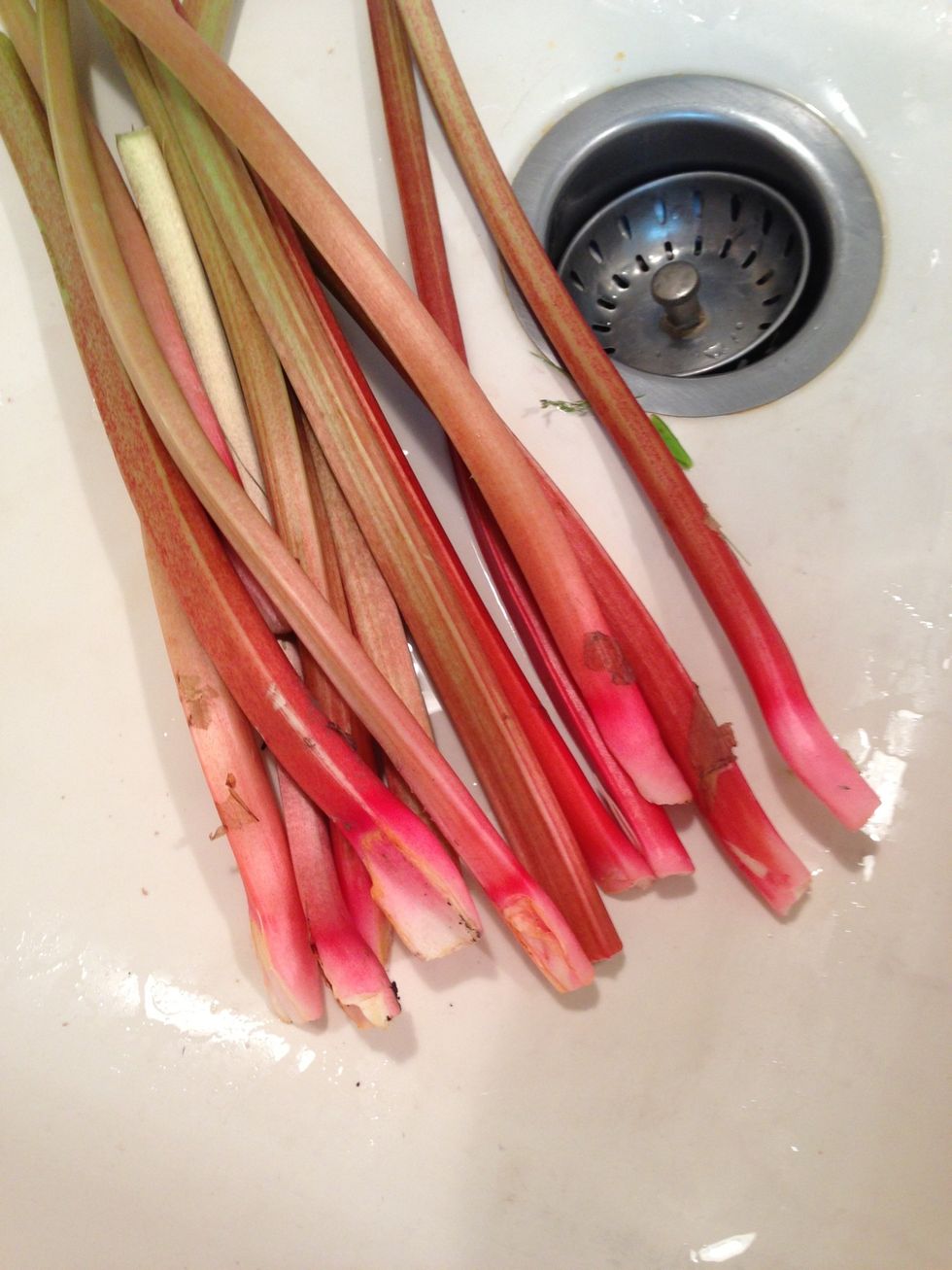 Wash stalks & trim any blemishes.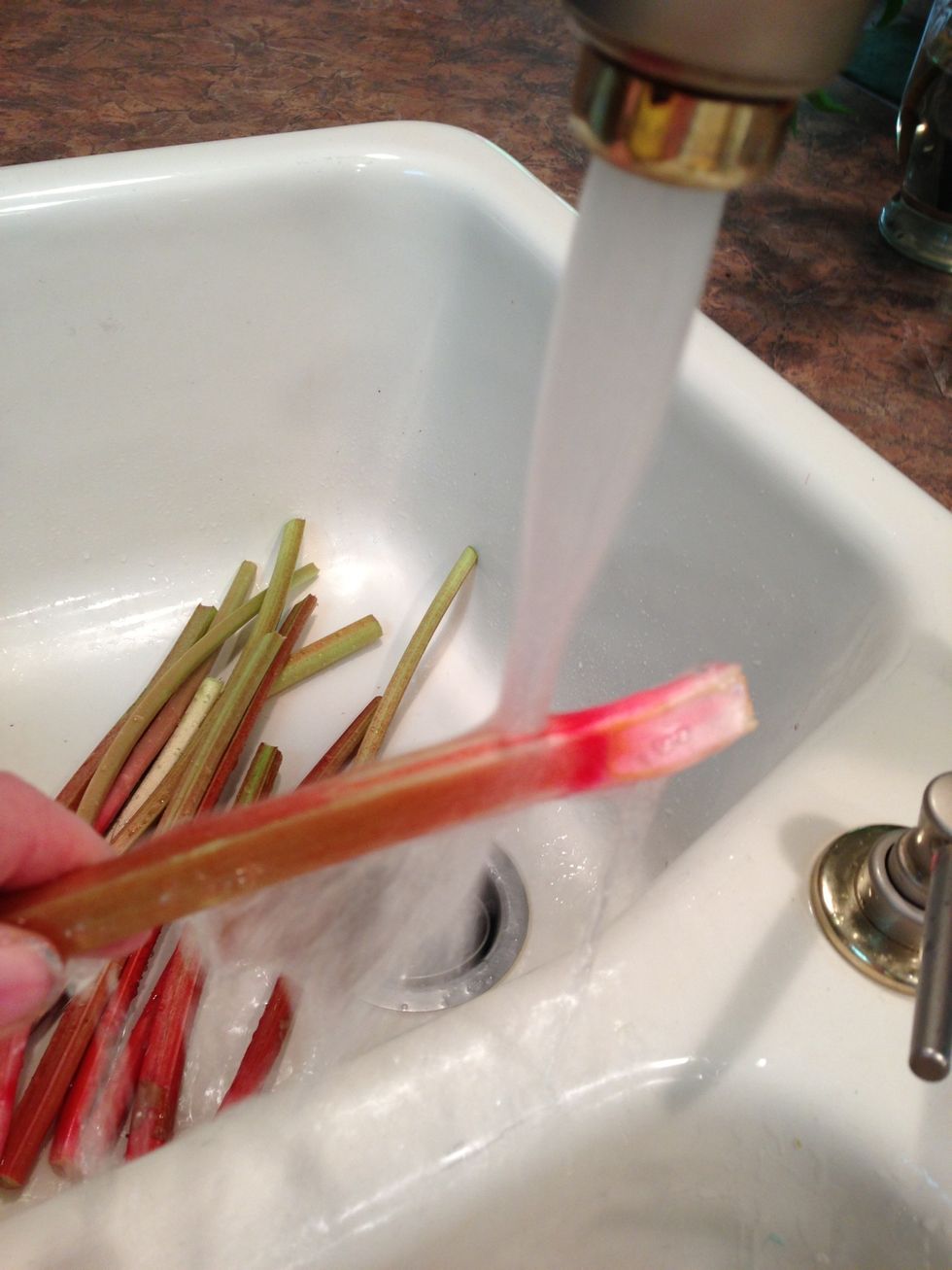 Stalks clean up fast and easy in minutes.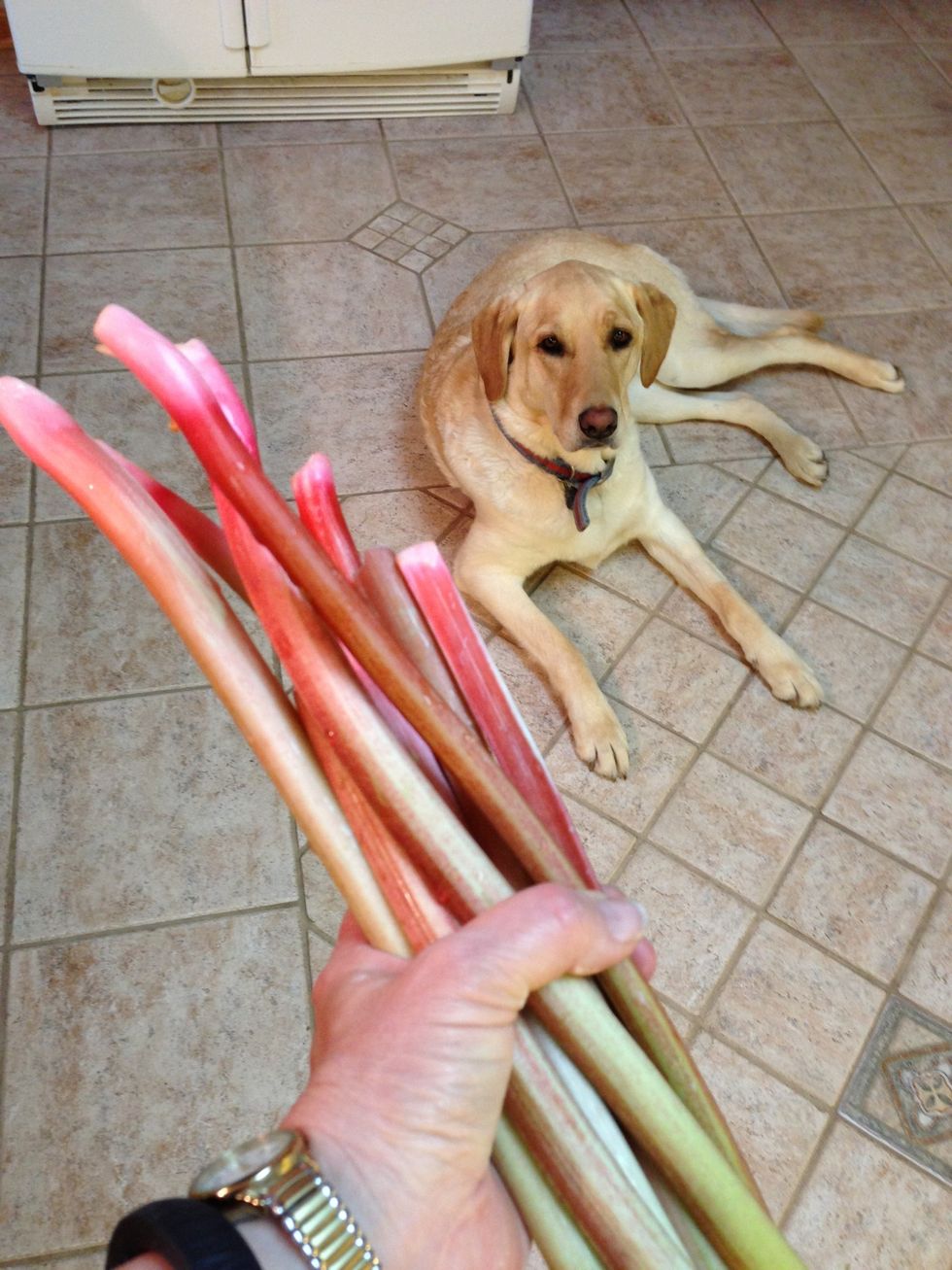 Molly likes to watch.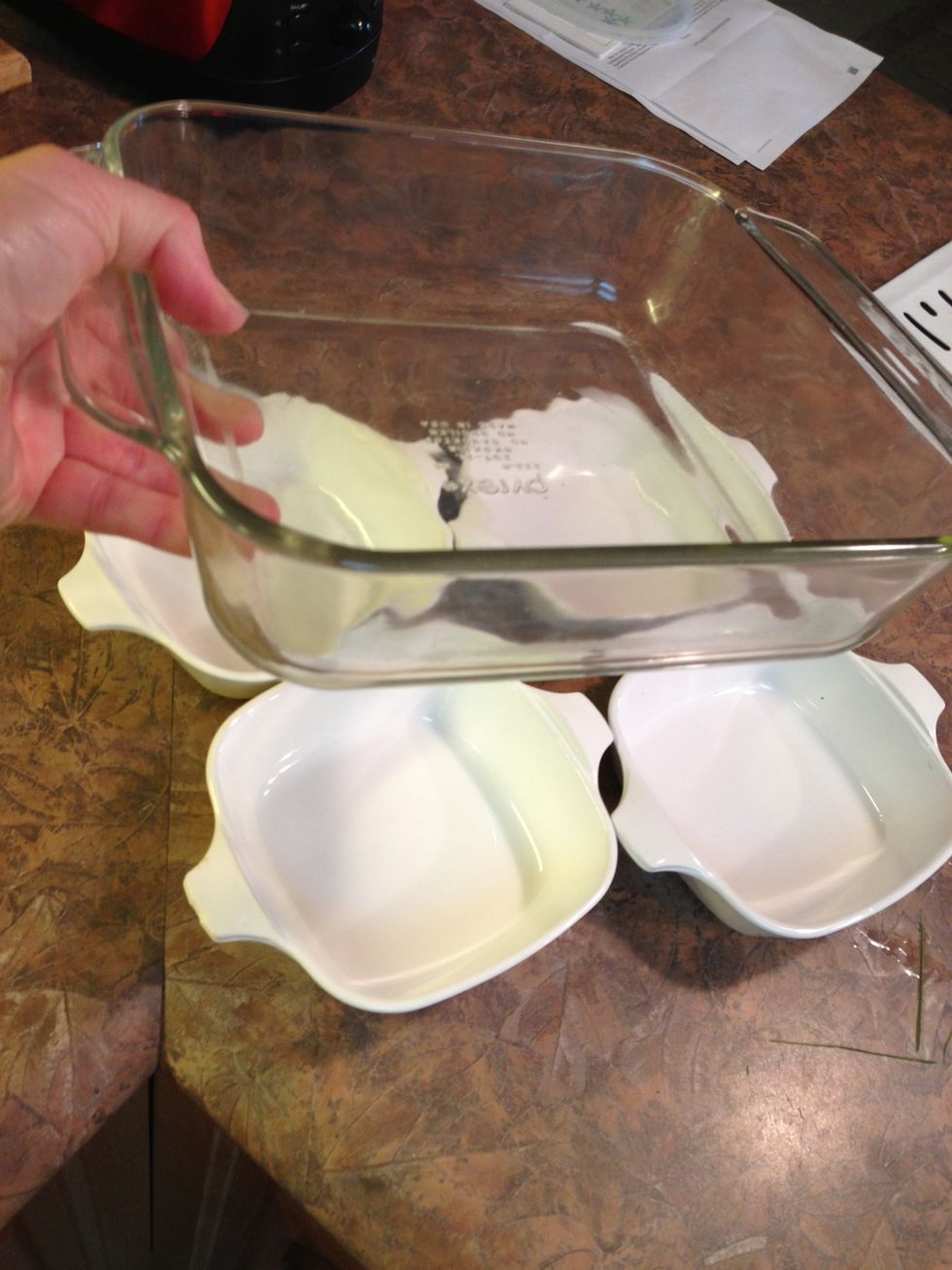 This recipe calls for an 8 or 9" baking dish. Today I'm making 4 little individual desserts.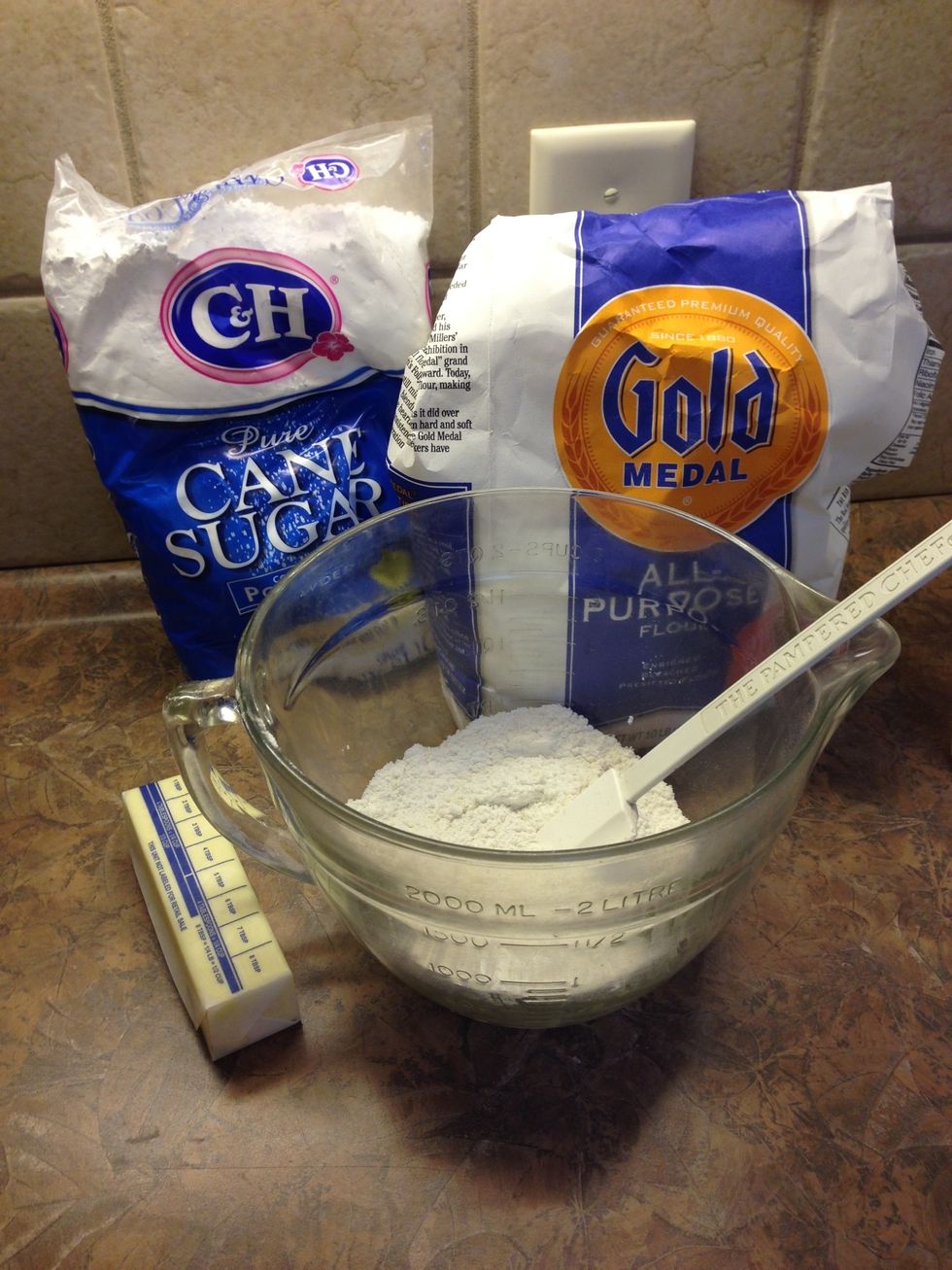 FIRST MAKE CRUST: Mix 1 cup flour with 5 T. Powdered sugar. Then add butter (room temperature... not too cold)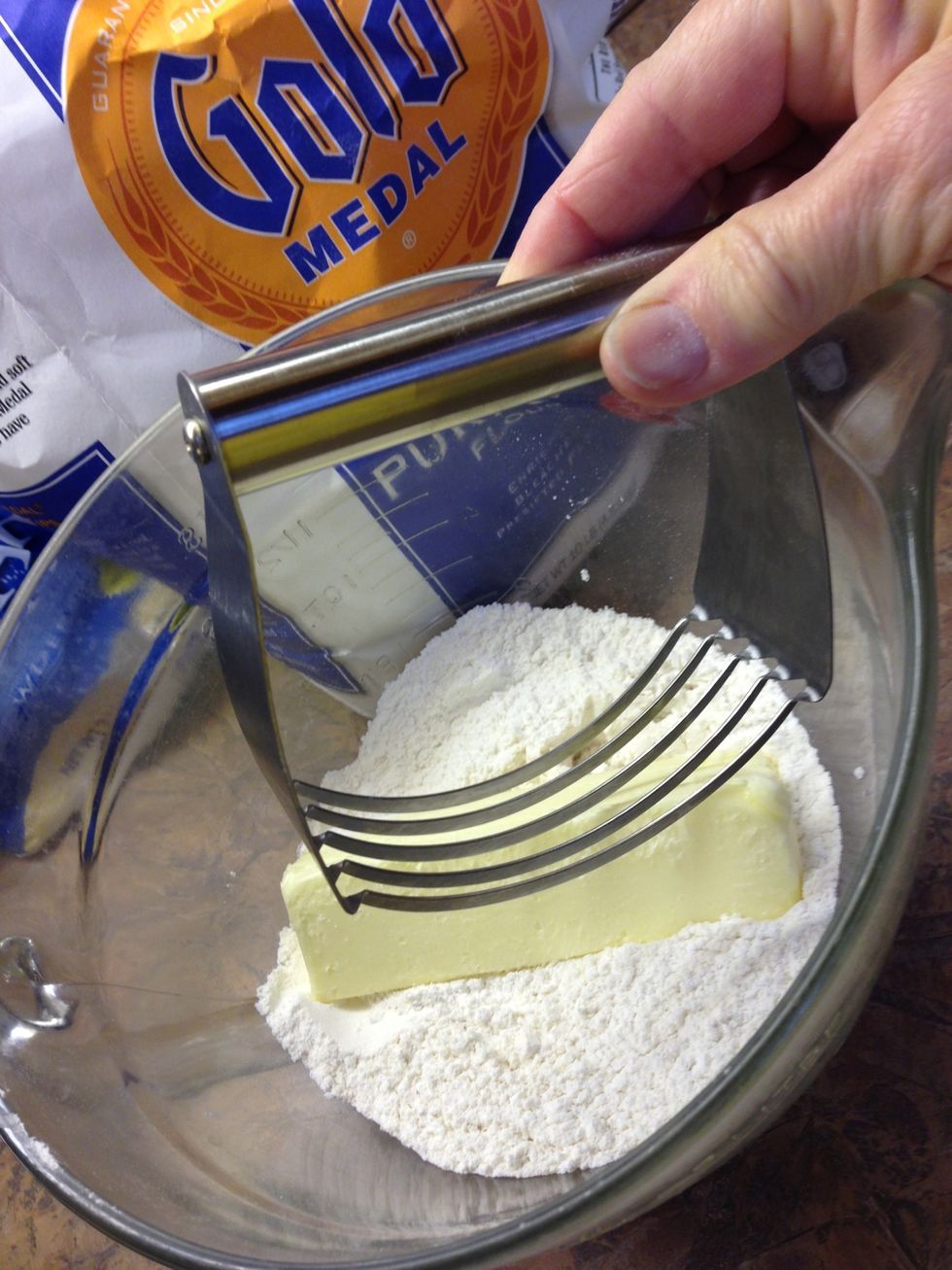 I use this great tool to mix, or "cut in" butter. Two knives work too if you don't have this tool.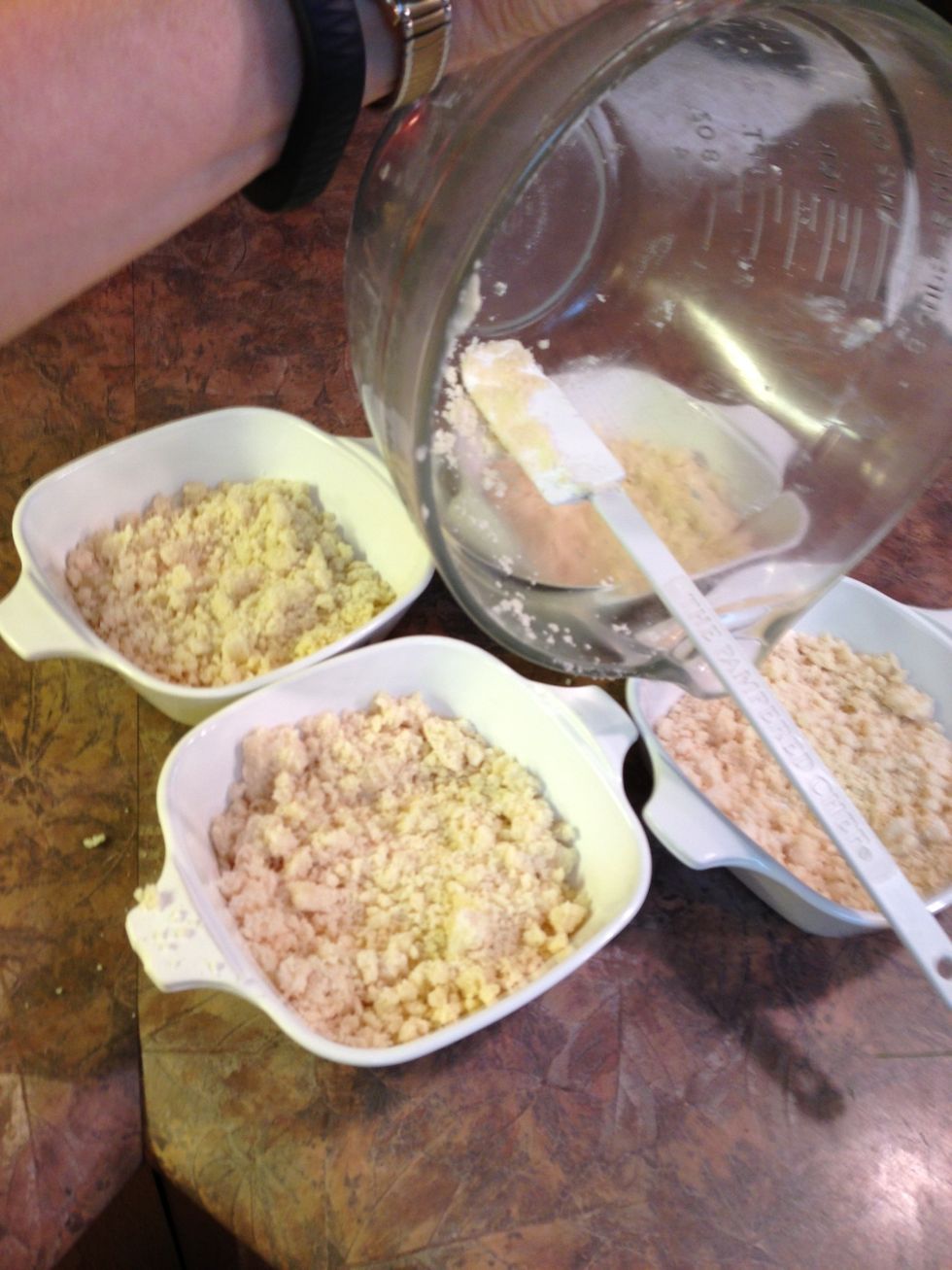 The mixture actually comes easily clean out of the bowl. I use the same bowl to mix the filling while the crust bakes.
Press into pan(s) to form crust. Preheat oven to 350°.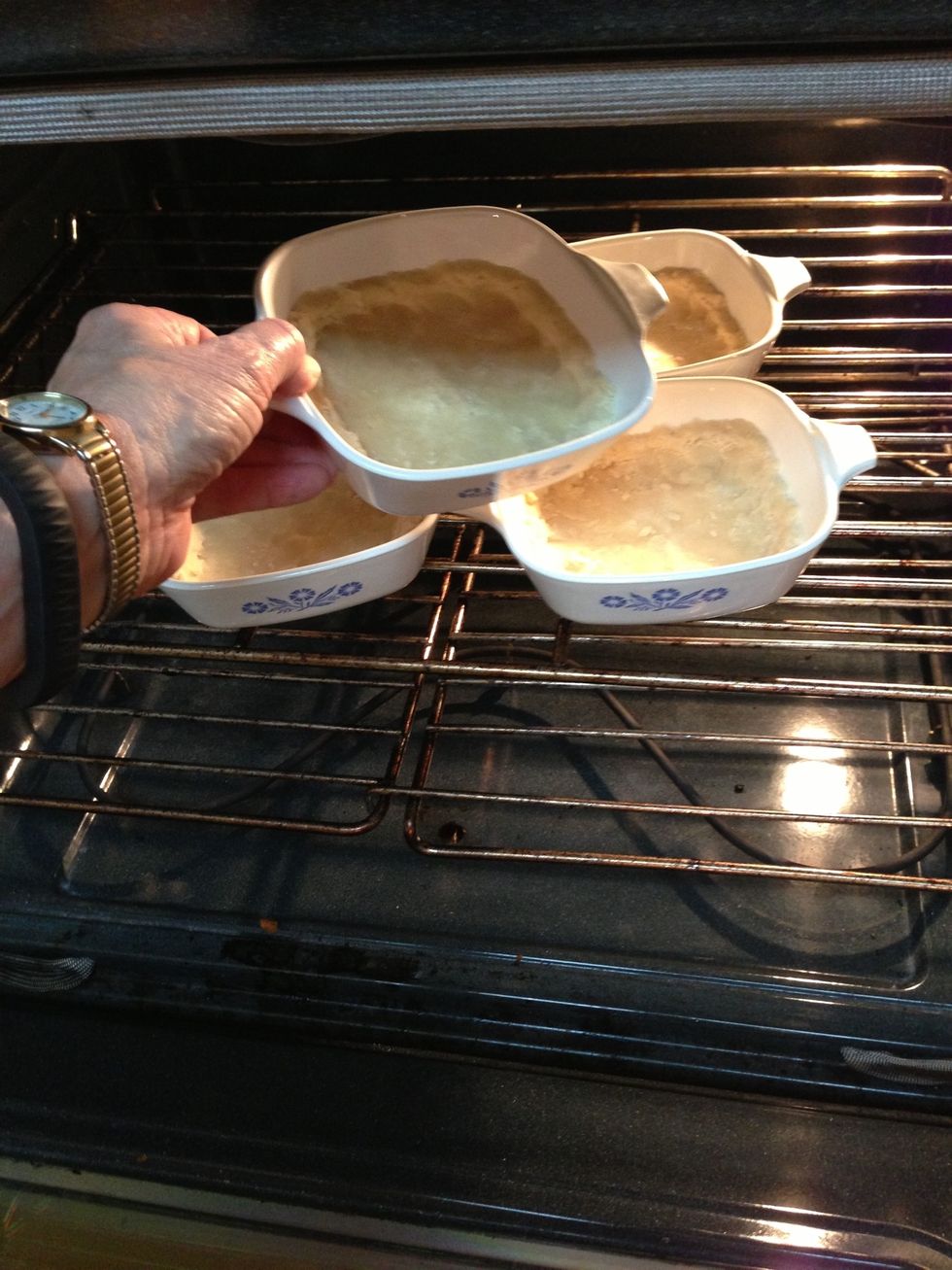 Bake 13-15 minutes at 350°. You can immediately make the filling to bake right after.... Or cool and do filling later.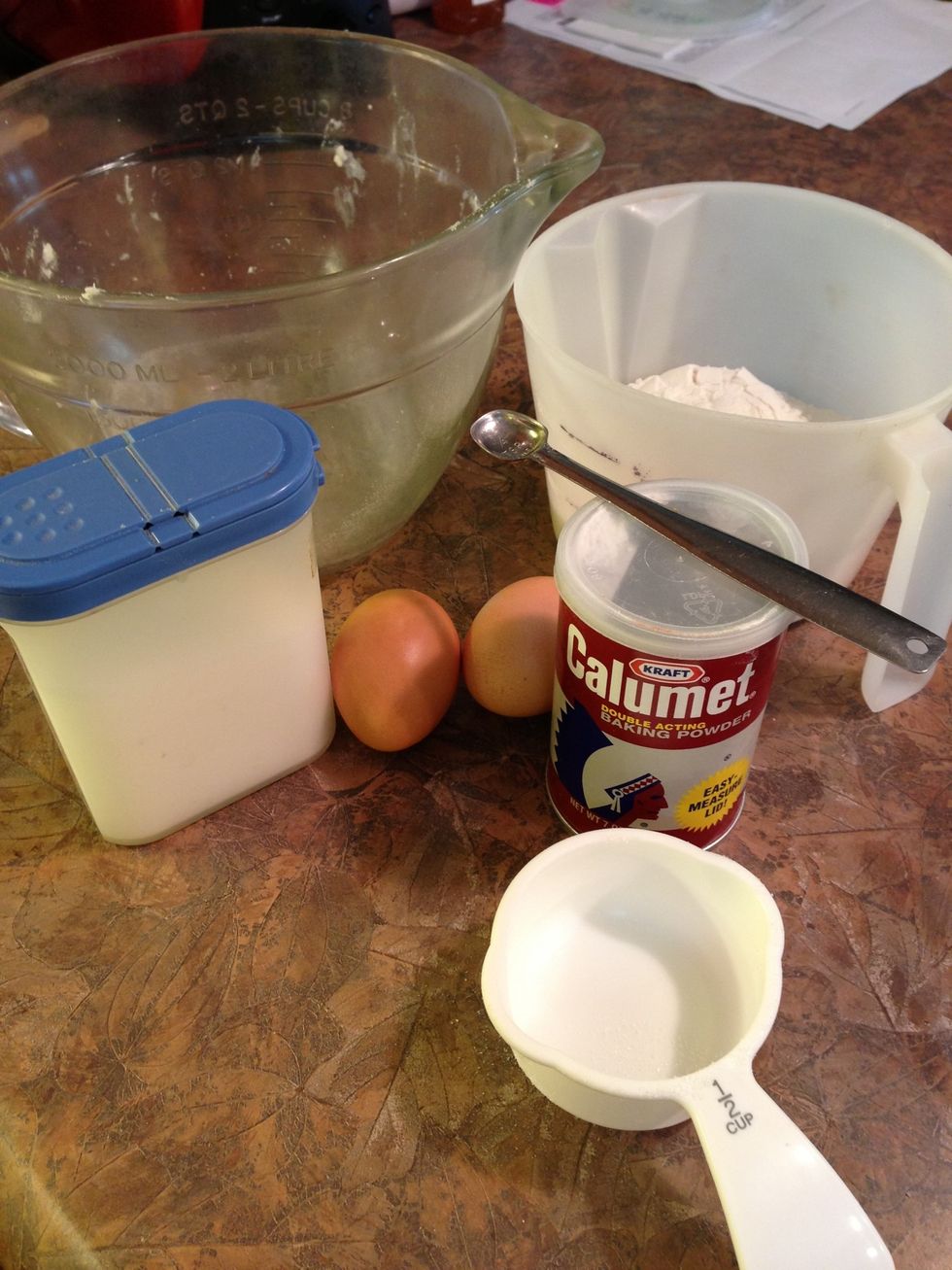 Mix the rest of the dry ingredients.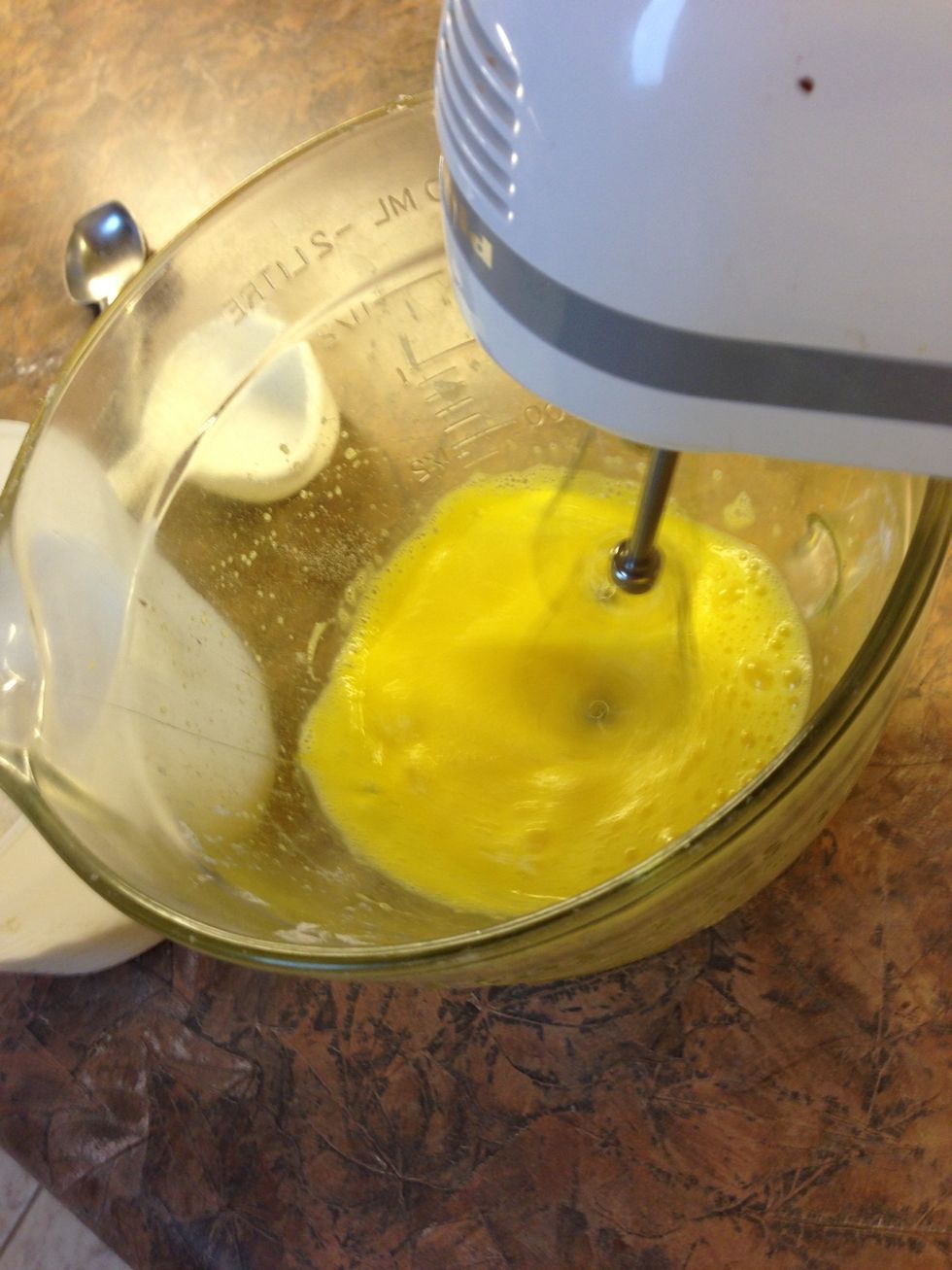 In mixing bowl, beat eggs till fluffy 3 to 4 minutes.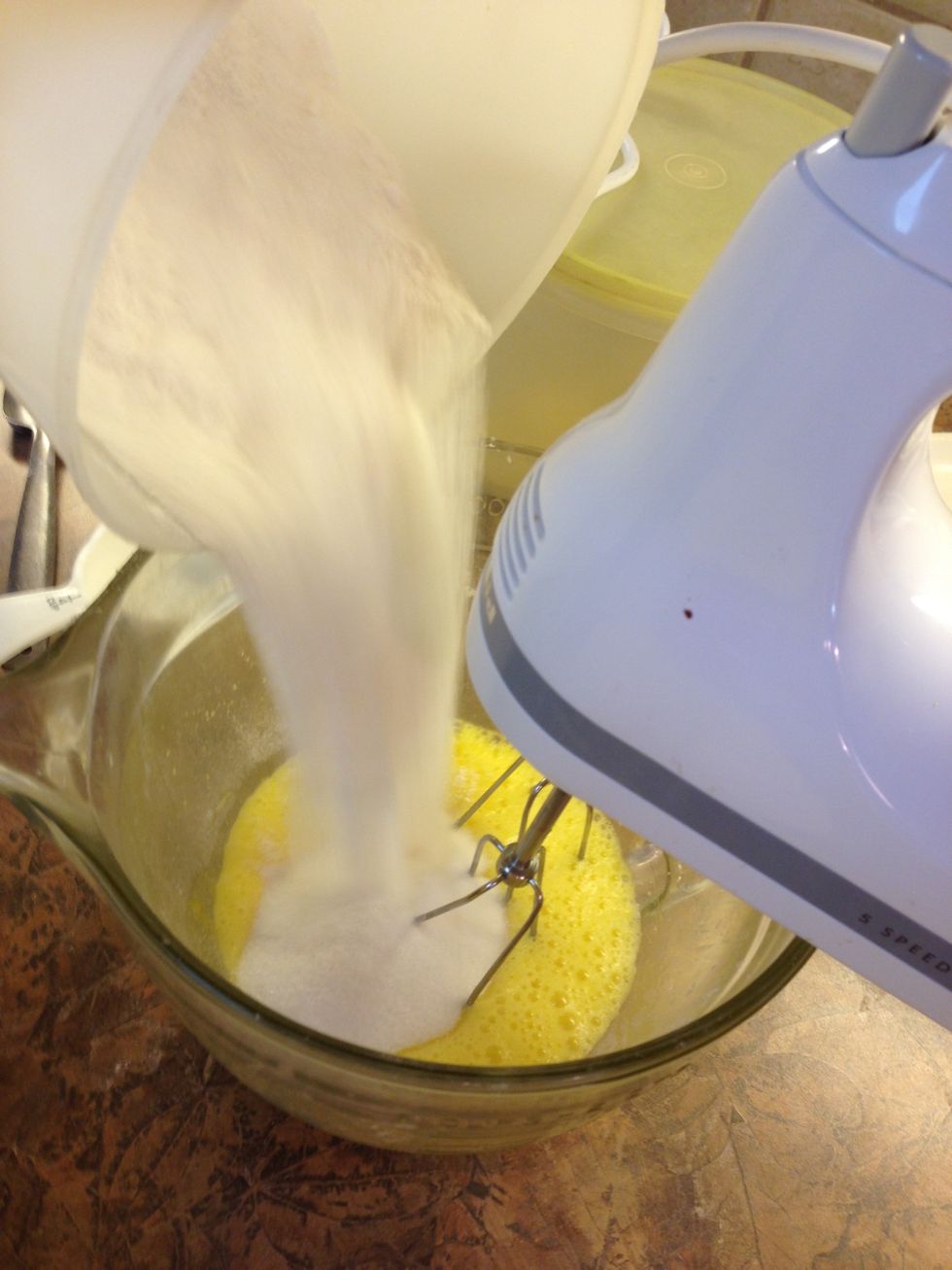 Gradually add dry ingredients...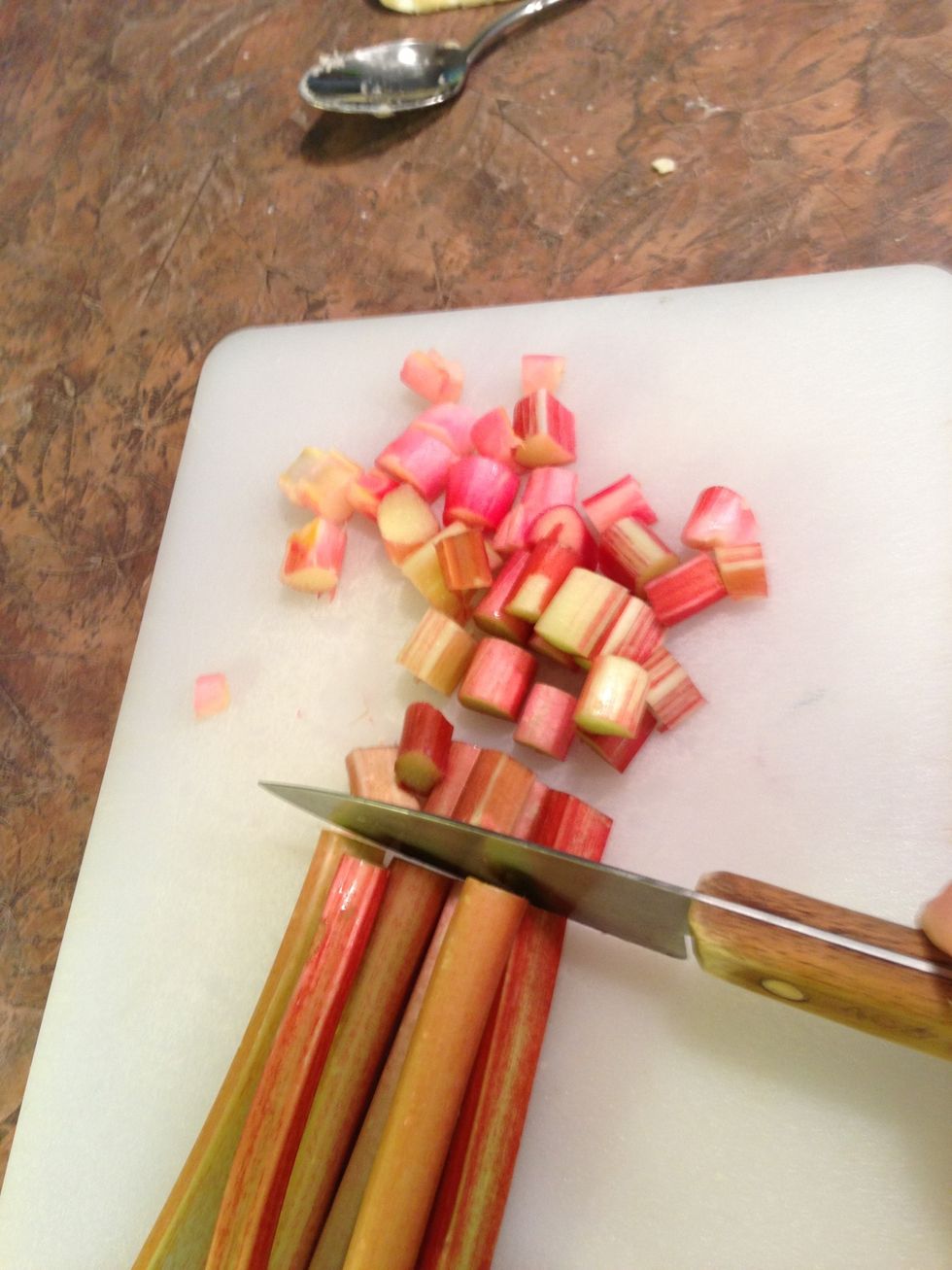 Cut washed rhubarb and measure out 2 cups.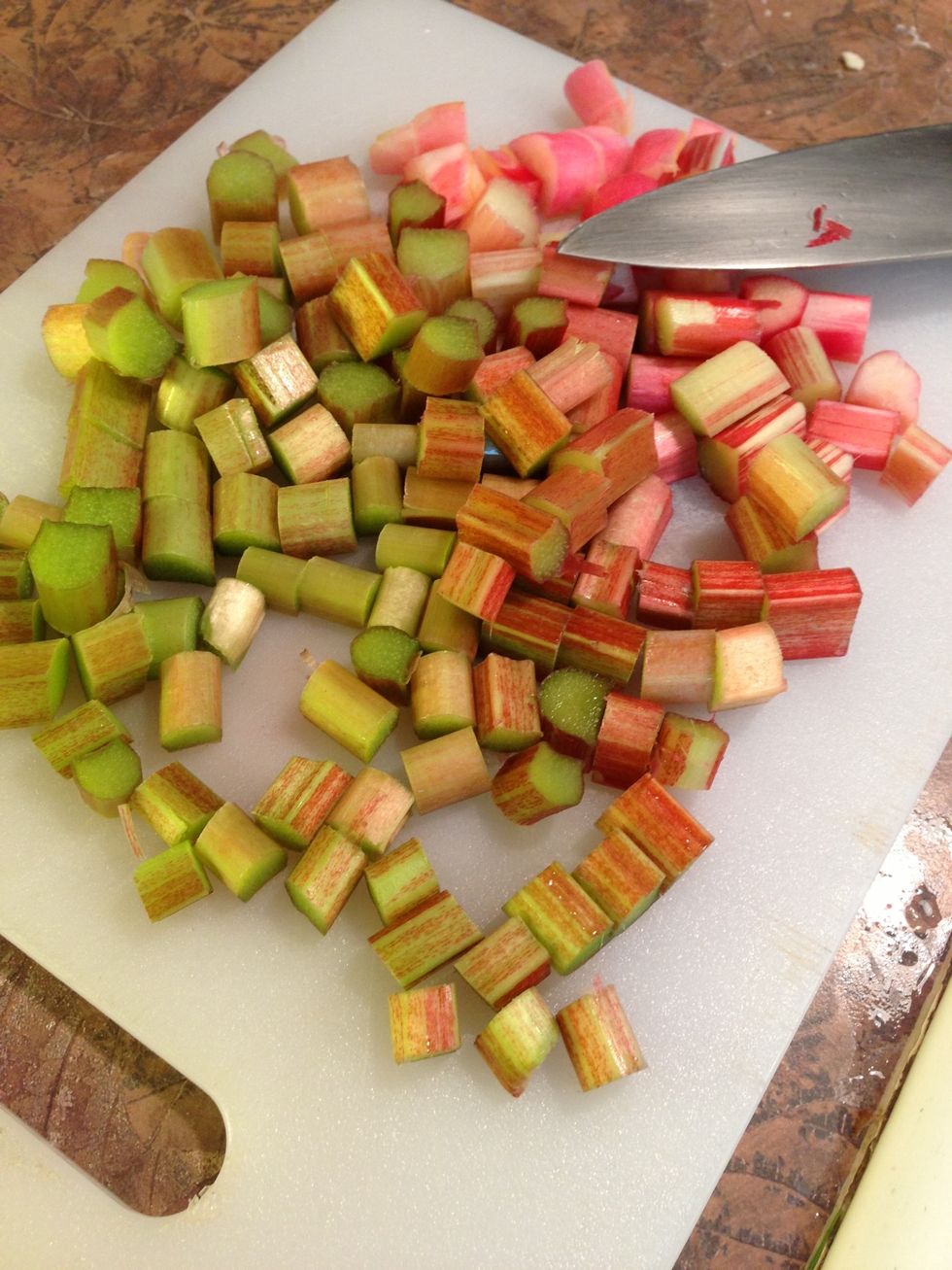 Some stalks are greener color, some more red... But both taste equally good, so mix them up.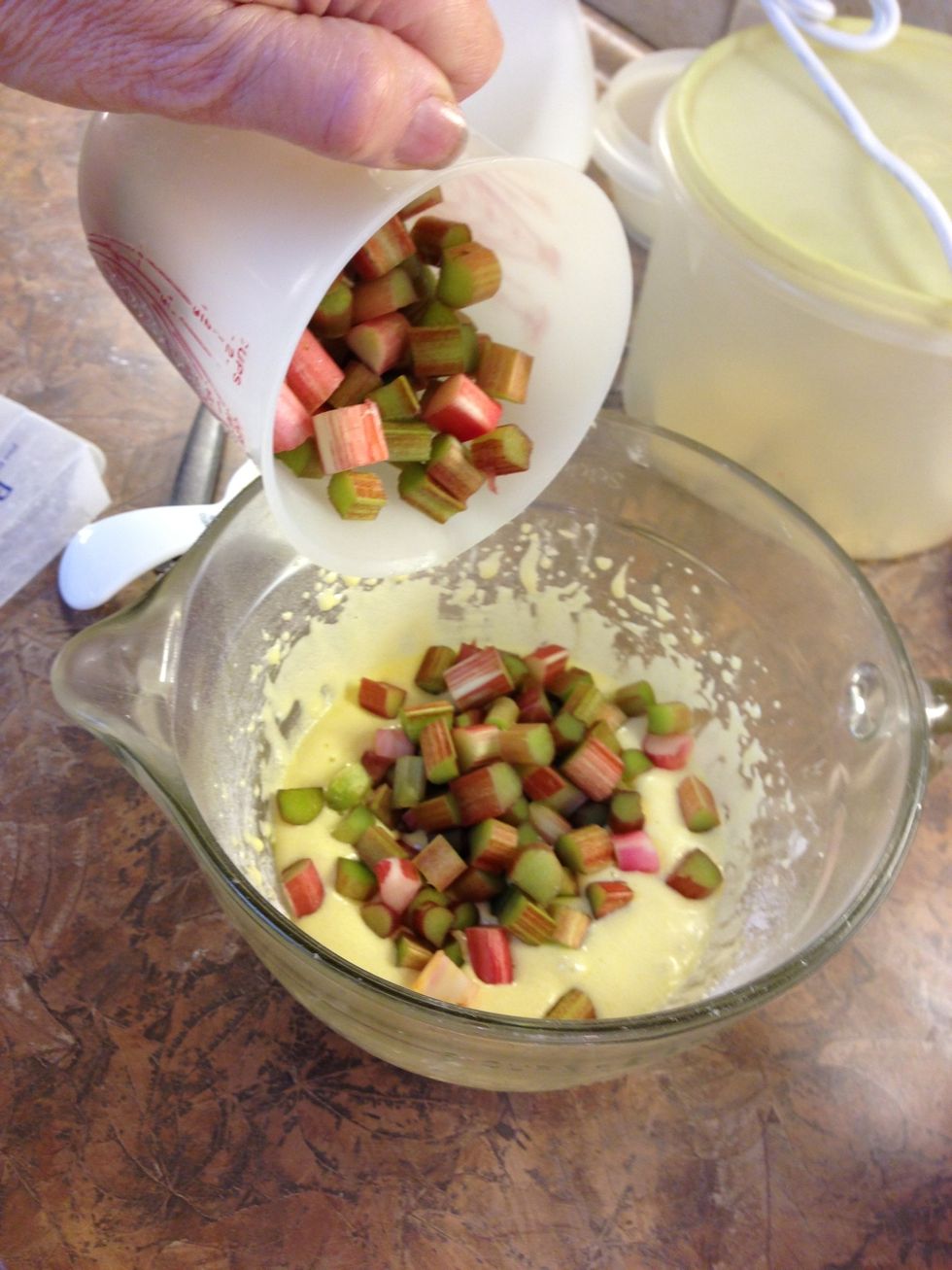 Add diced Rhubarb into mixture....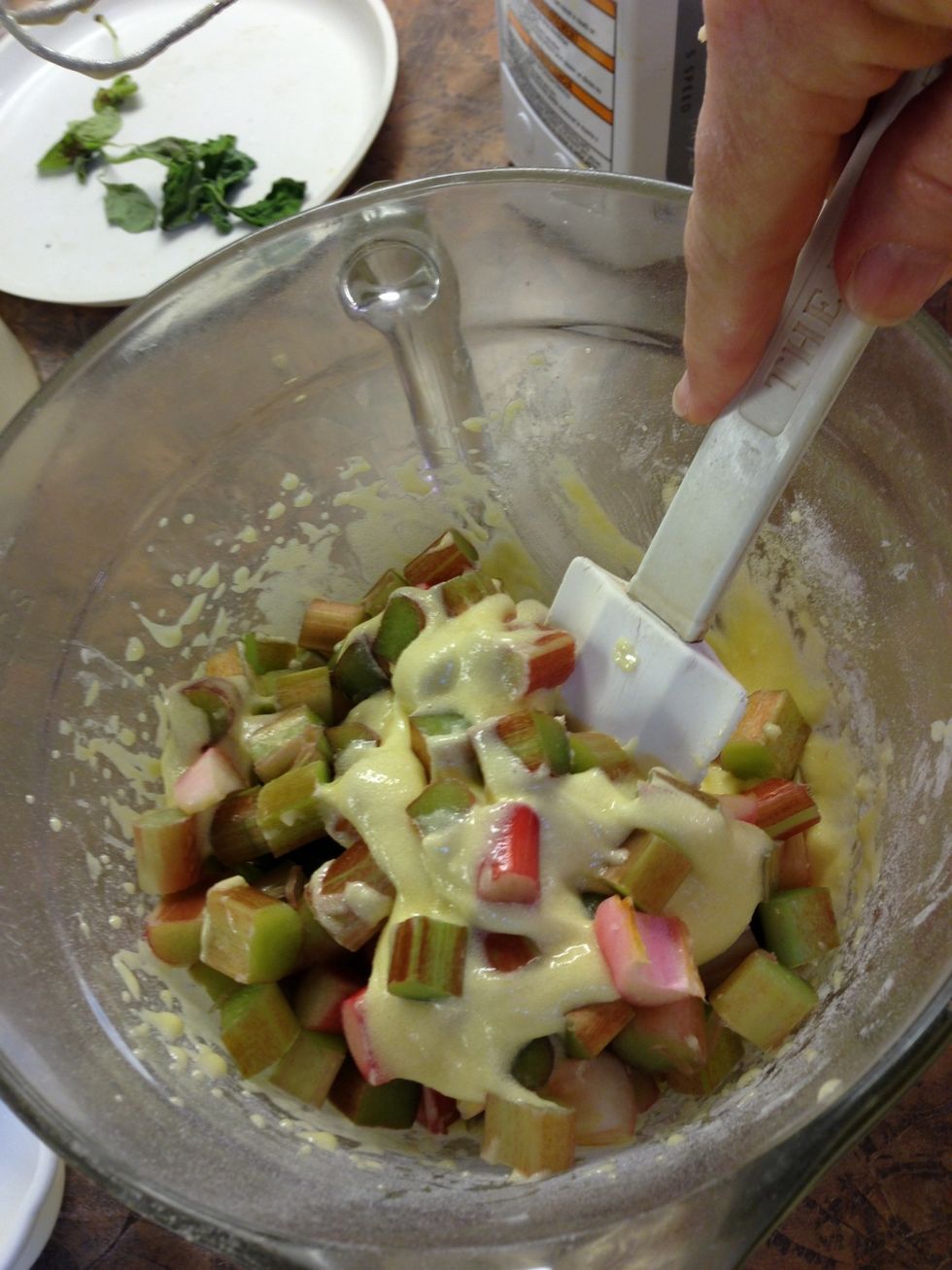 Stir in..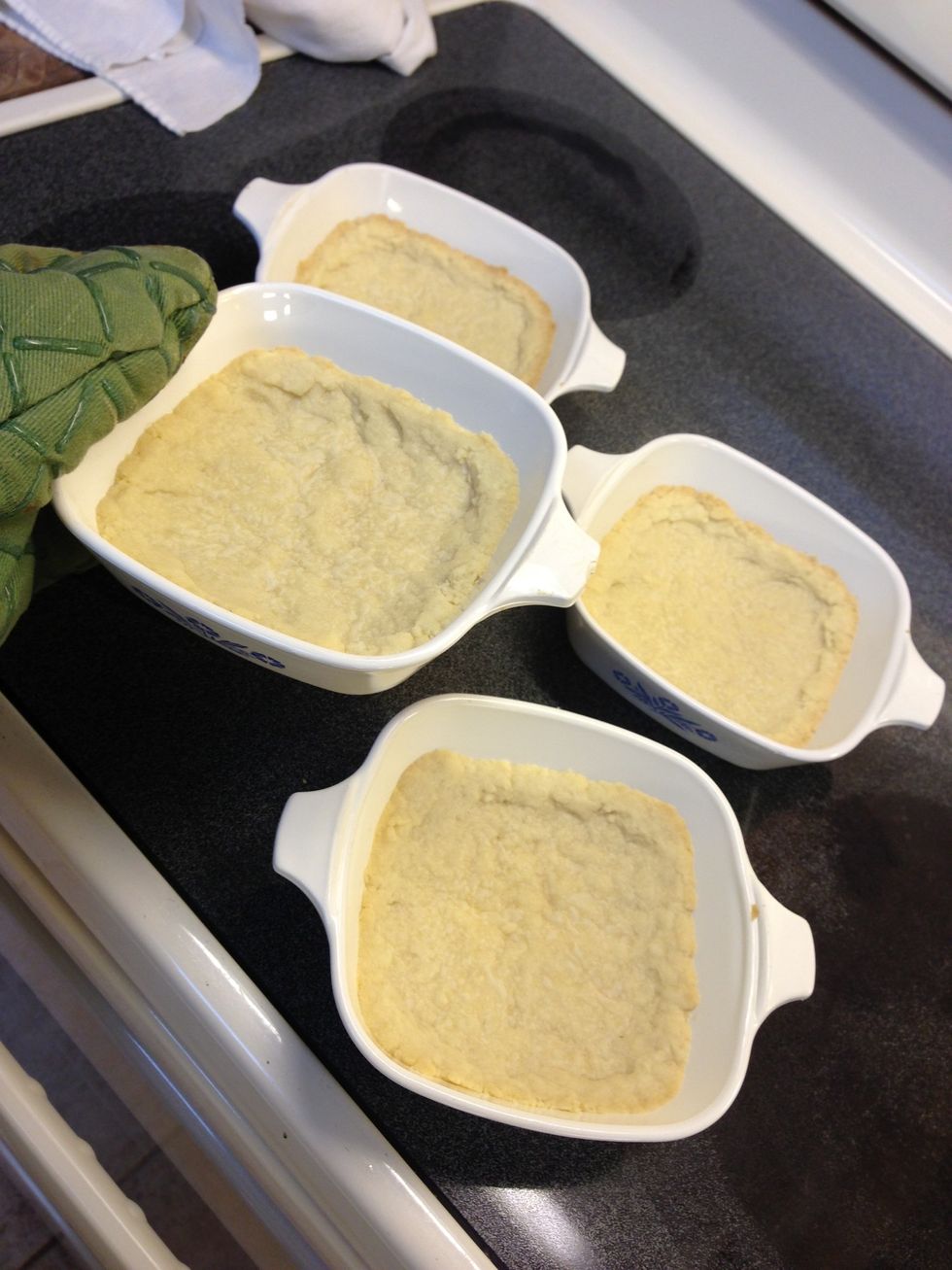 Remove crust(s) from oven.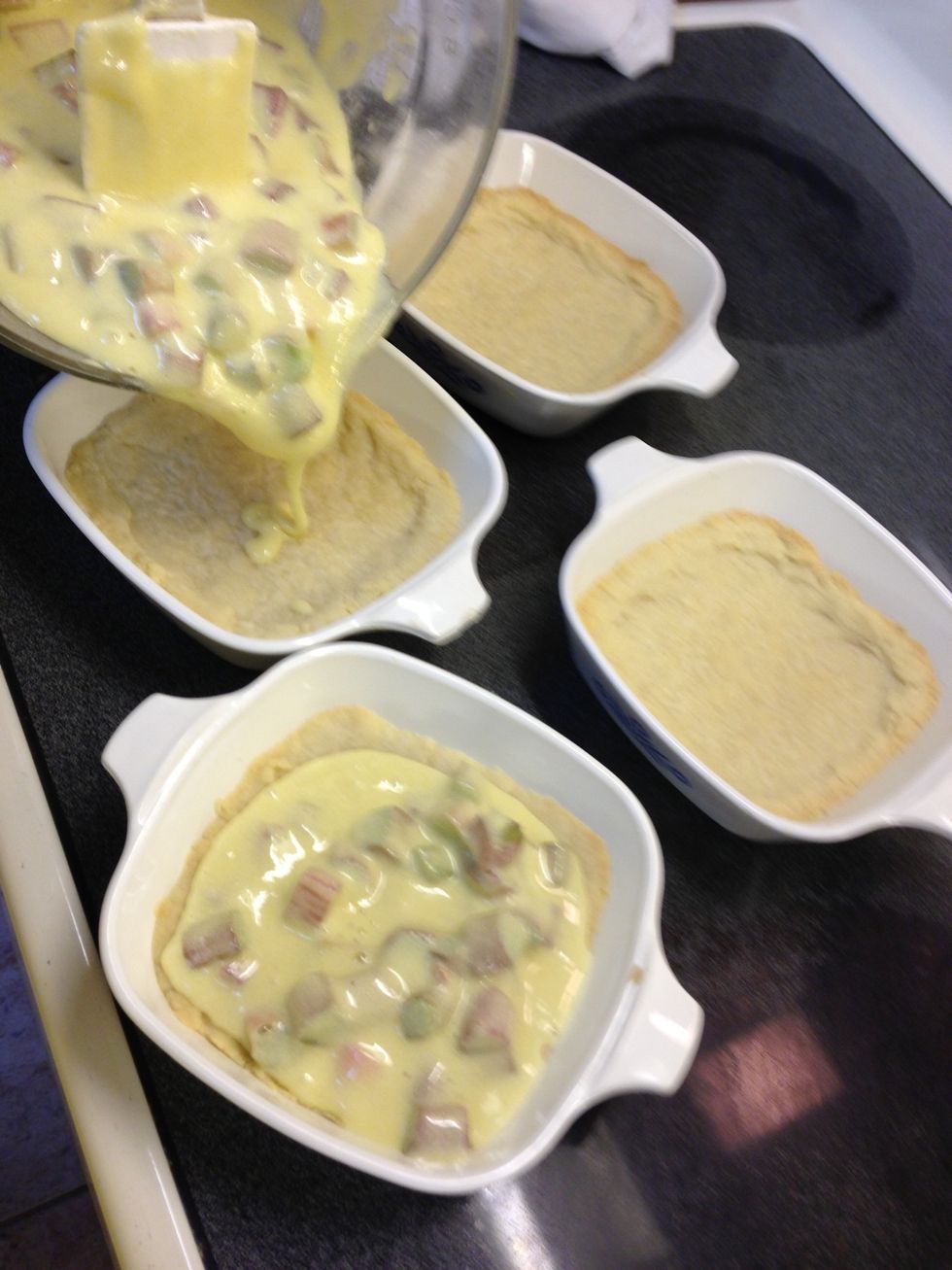 Pour mixture on top of crust.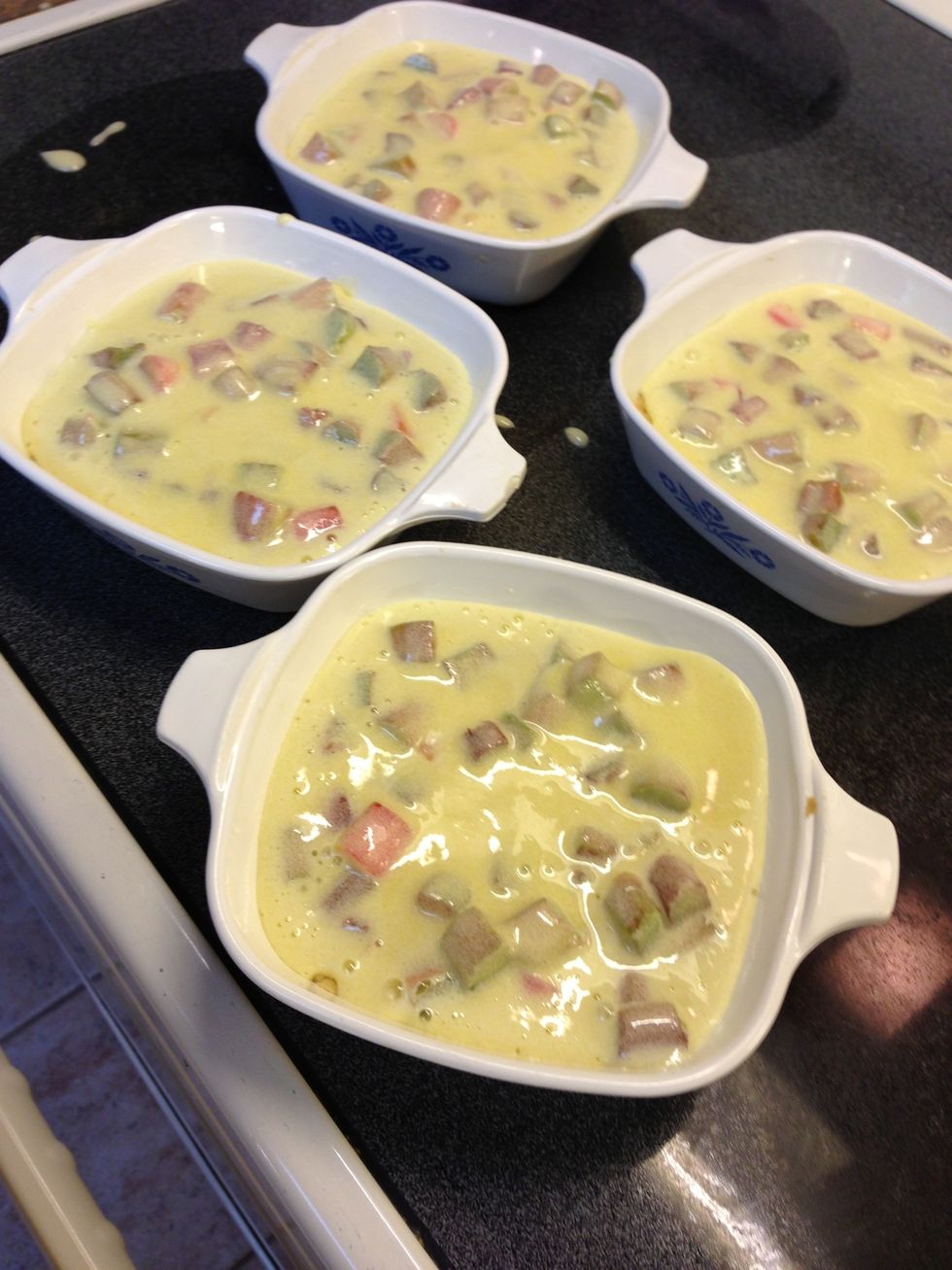 It should easily flow to level out.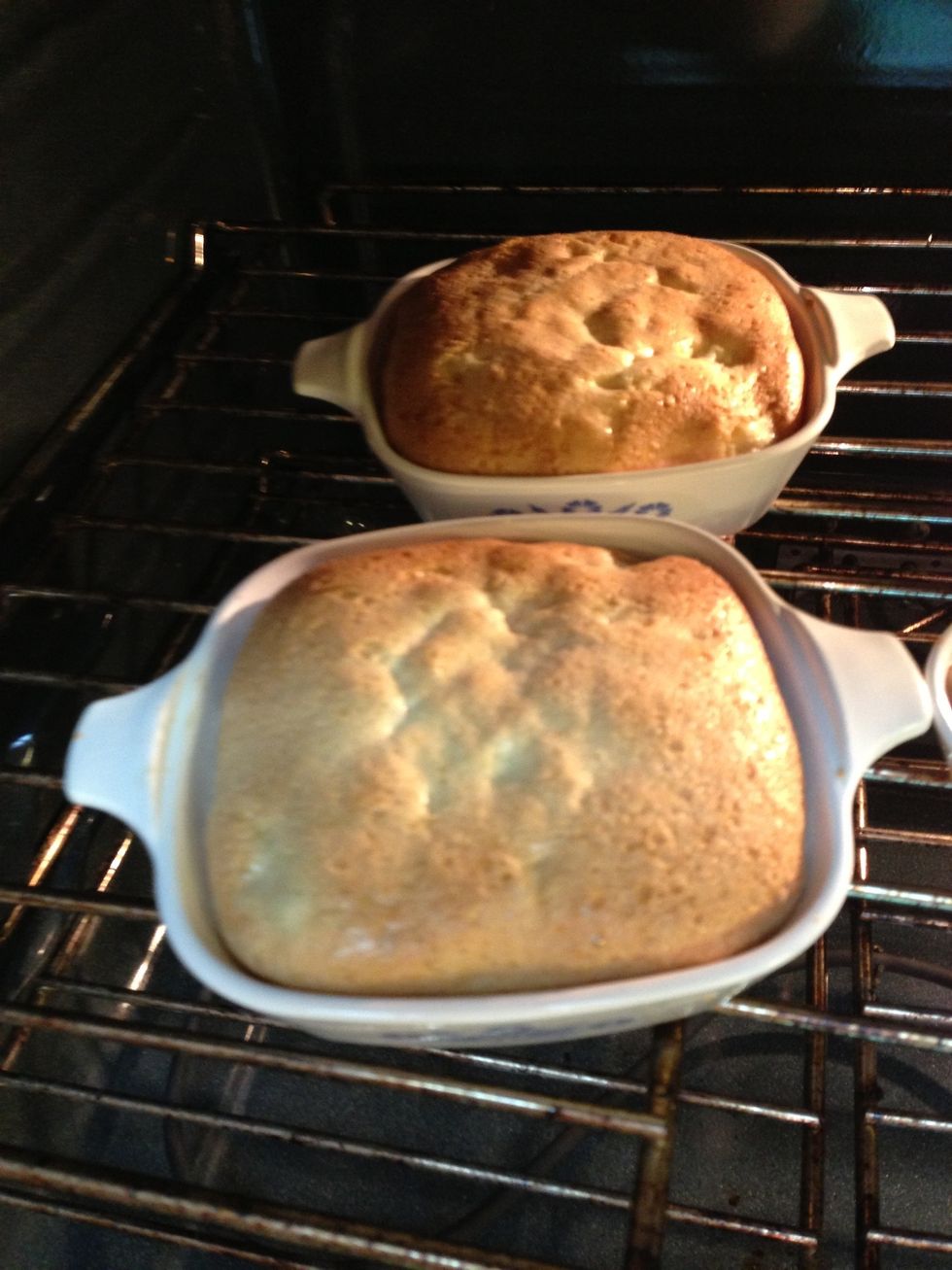 Bake 350° 30 - 35 minutes till golden. It will poof up slightly and as it cools it will flatten.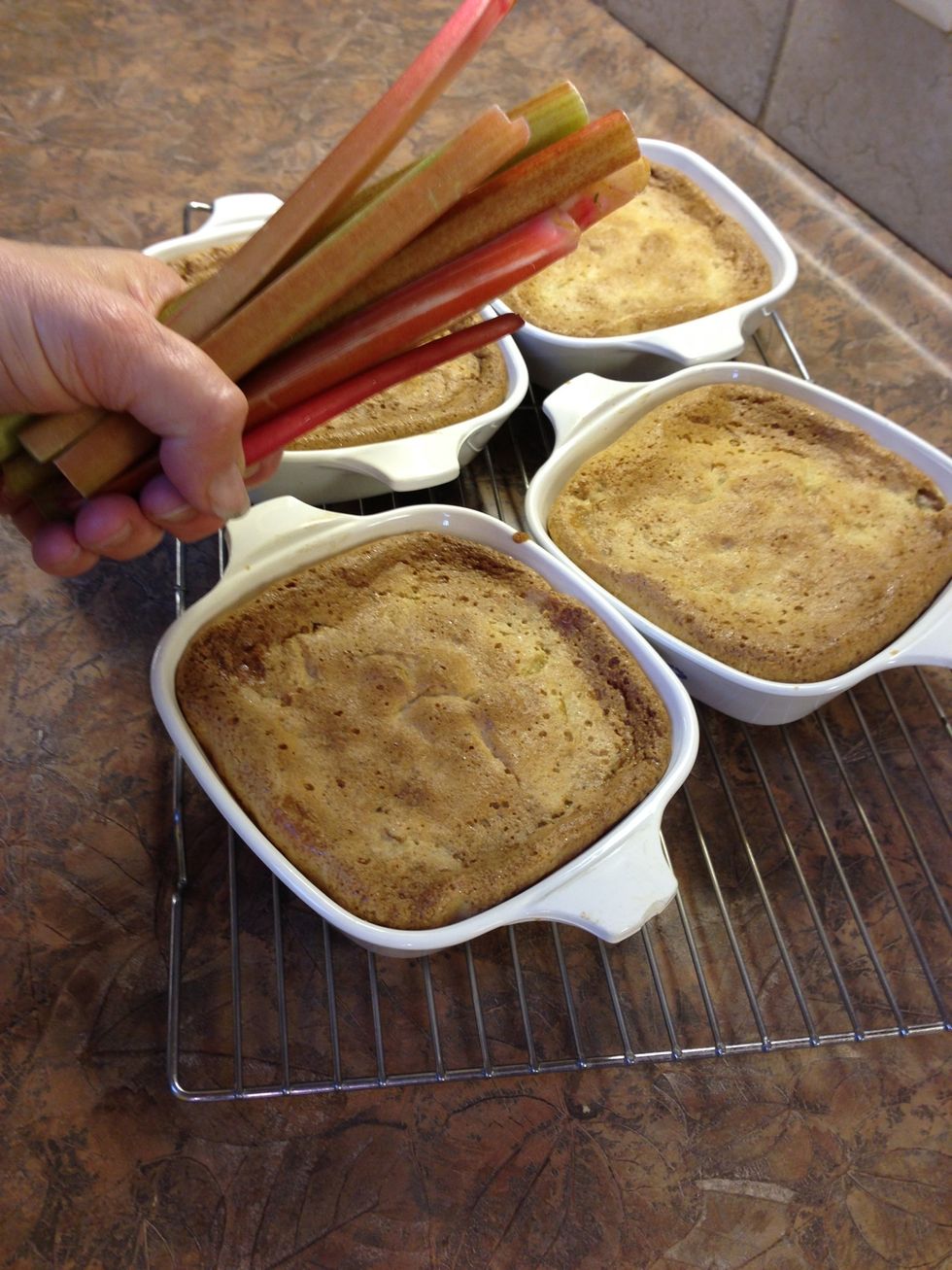 From stalks to dessert.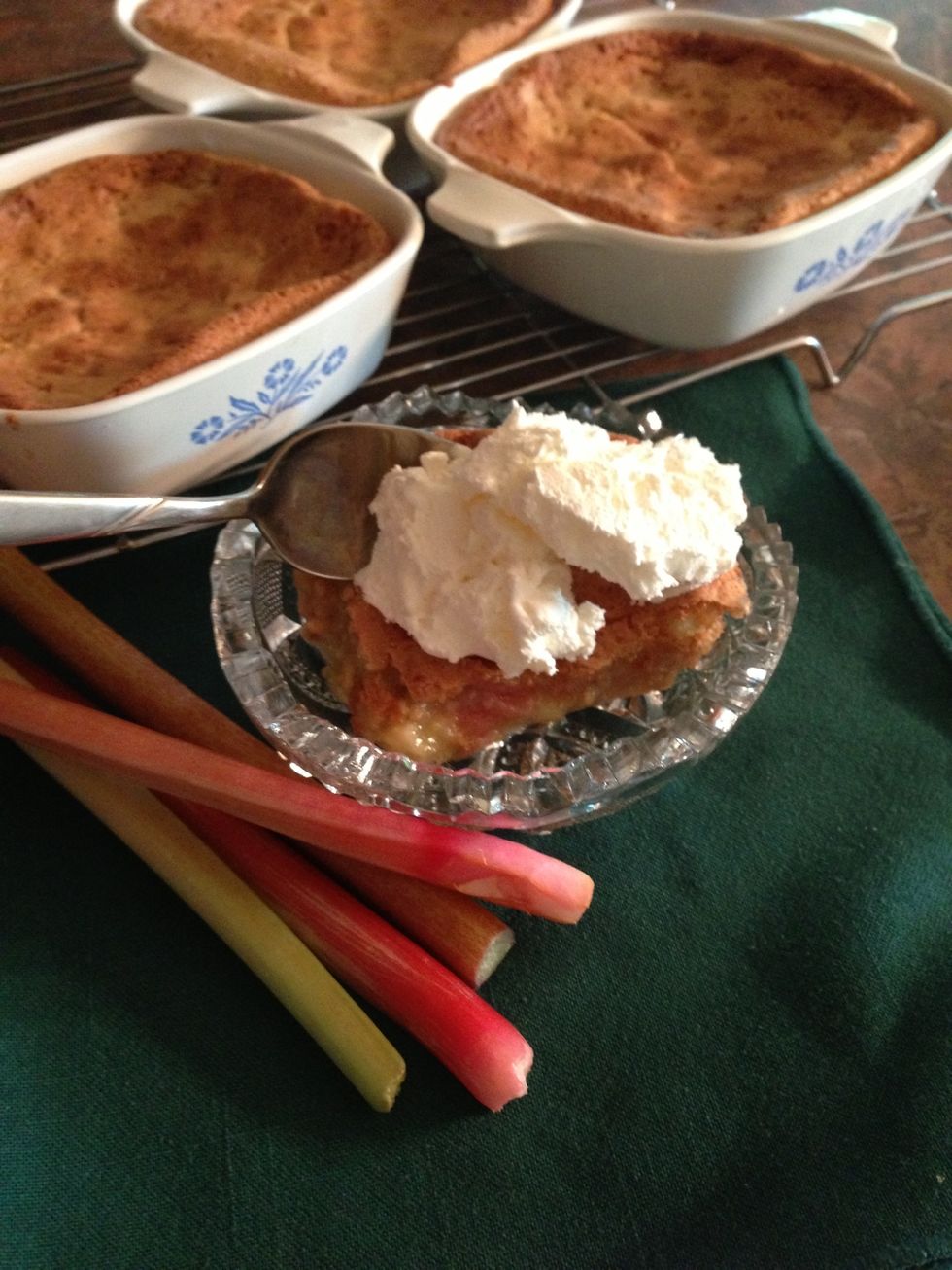 Serve warm with cold whipped topping. Some use ice cream. This was my mom's favorite! Sadly she's in hospice care, nearing the end of her earthly life as I post this guide. "Here's to you, Mom!"
1.0c Flour
5.0Tbsp Confect. Powdered Sugar
0.0c Butter (1 stick)
2.0c Diced fresh Rhubarb
2.0 Eggs
1.0c Sugar (granulated)
0.0c Flour
1.0tsp Salt
0.0tsp Baking Powder
8 or 9" baking dish
350° oven
Rollie Brandt
I've been an artist all my life and raised my children as a stay at home mom. Happily married 40 years. I love to share what I do...