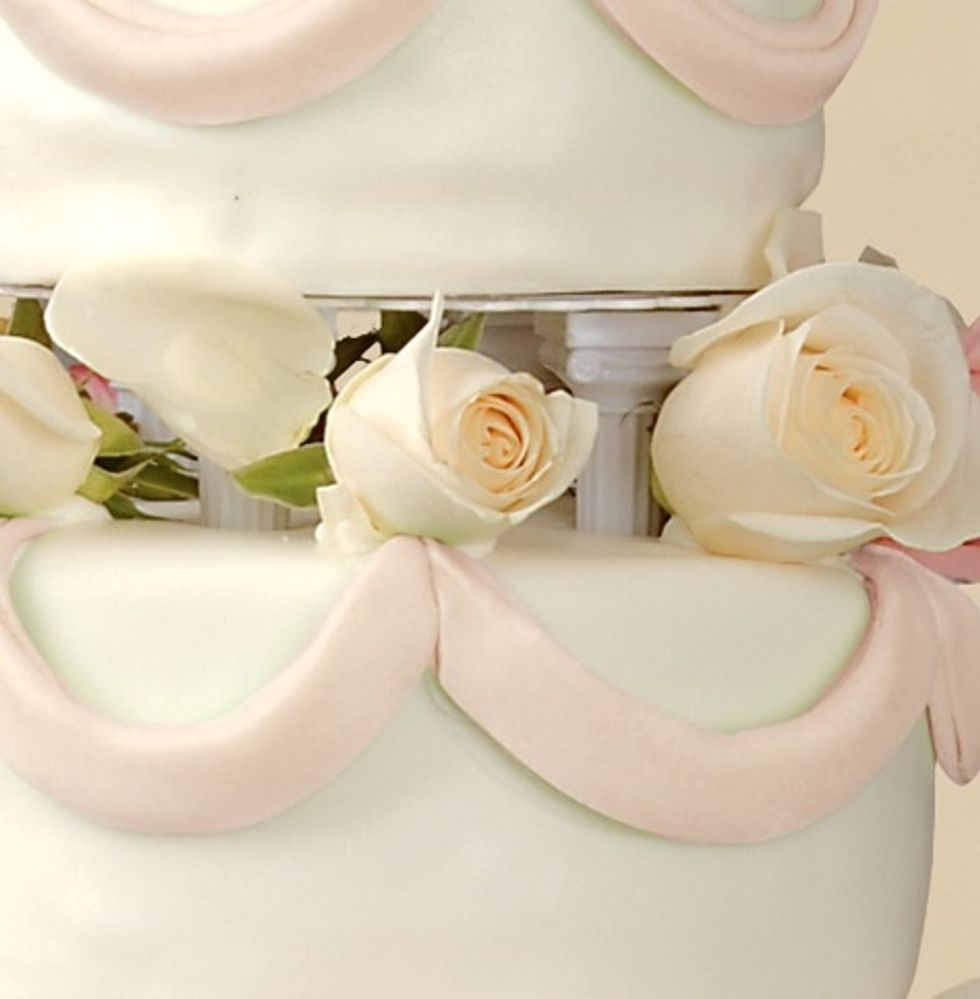 Wedding cakes have a history that date back to Roman times when cakes of bread symbolizing fertility & good wishes were broken over the bride's head.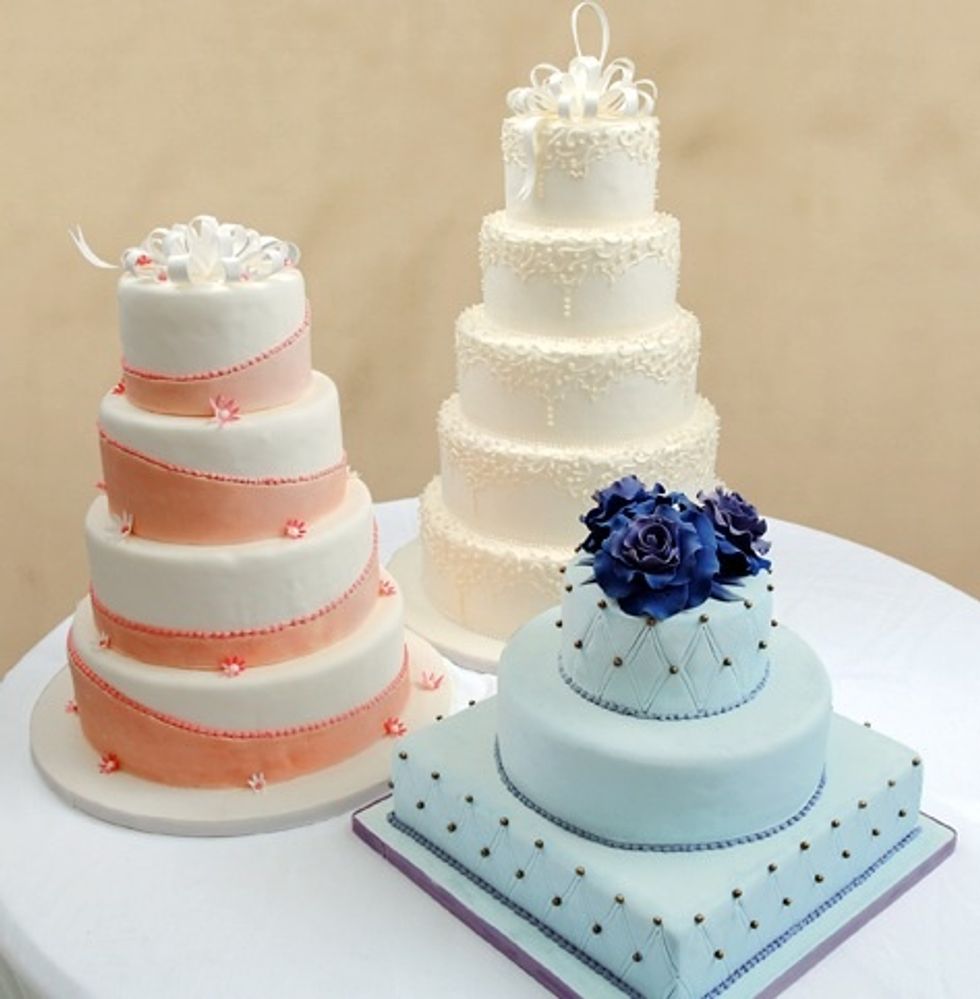 A wedding cake can be a both a sweet treat and a beautiful piece of art. You should try to have your cake ordered at least 3 months before your wedding as popular bakers book up quickly.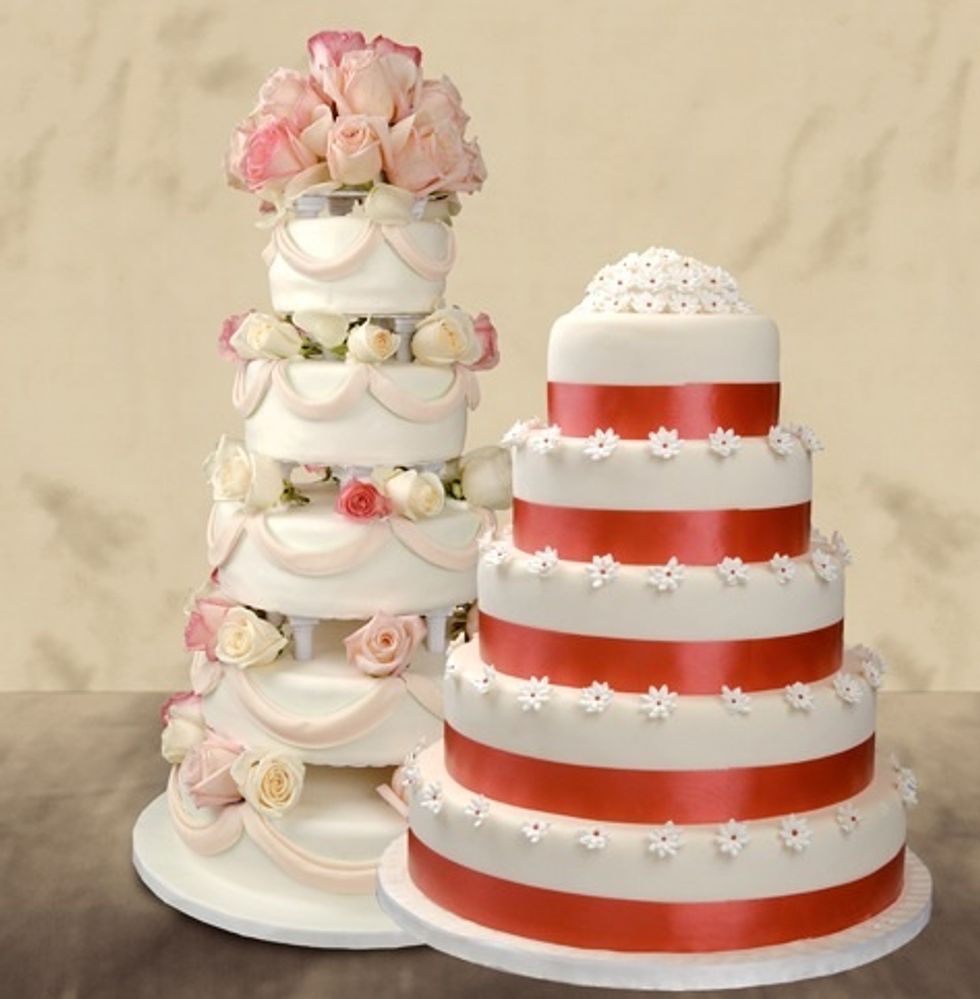 Many couples choose a tower-style wedding cake with several layers, called tiers, which are often separated by decorative elements. Layers may be stacked, each layer can be a different flavor.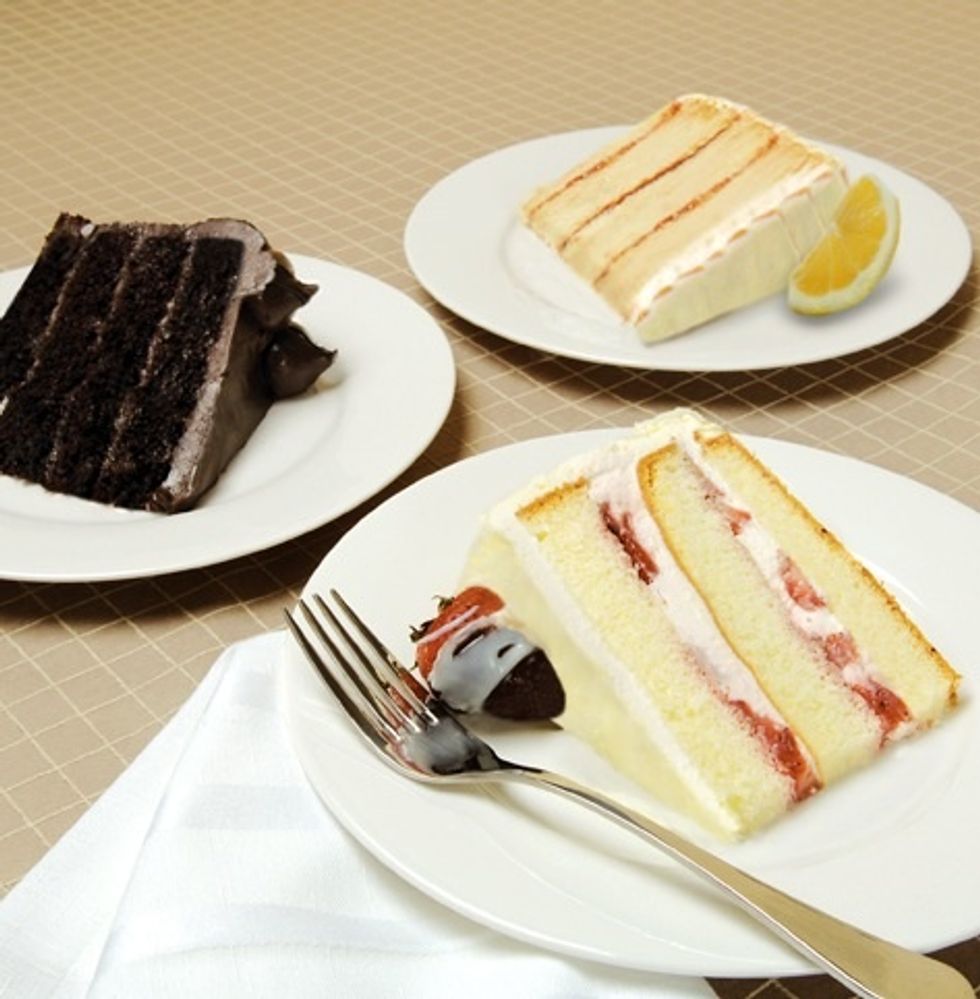 Popular wedding cake flavors include chocolate fudge, carrot spice, lemon and Irish cream. You may also want to include a cream filling as a complimentary flavor within your cake.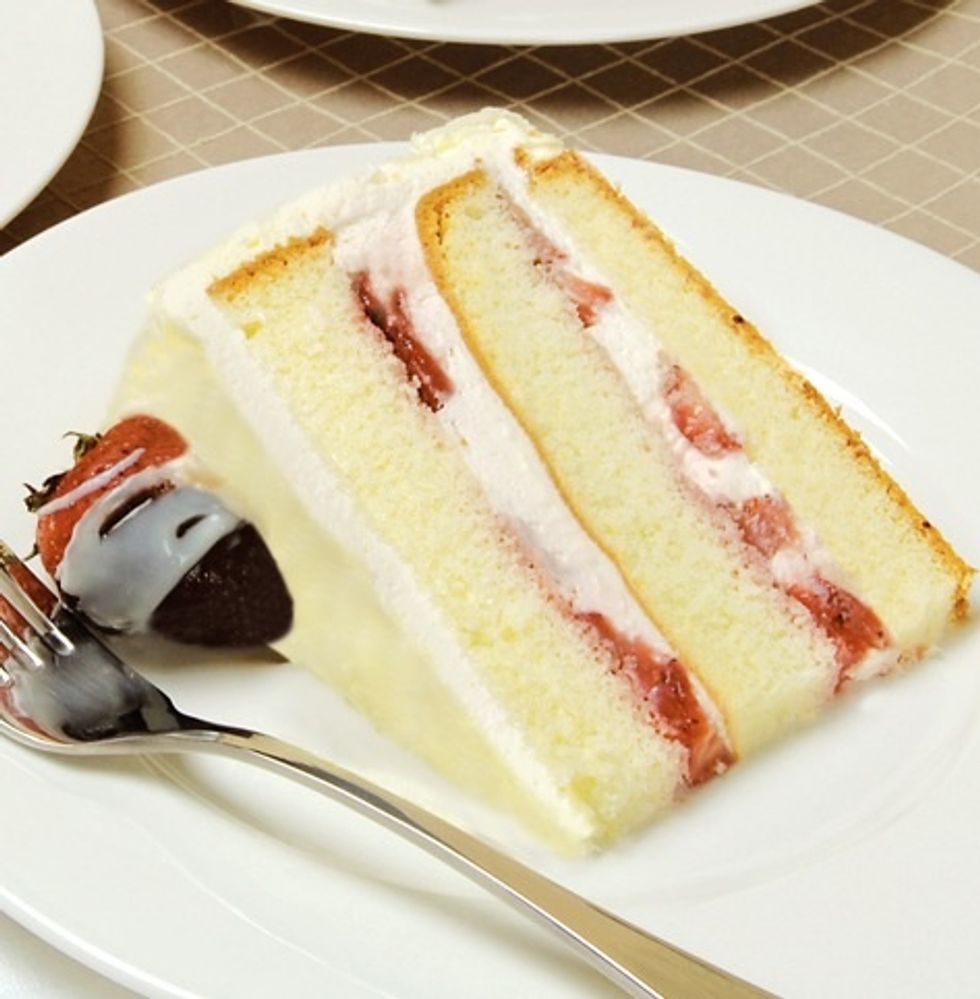 Many couples choose icing and decorations that reflect the wedding's color or scheme.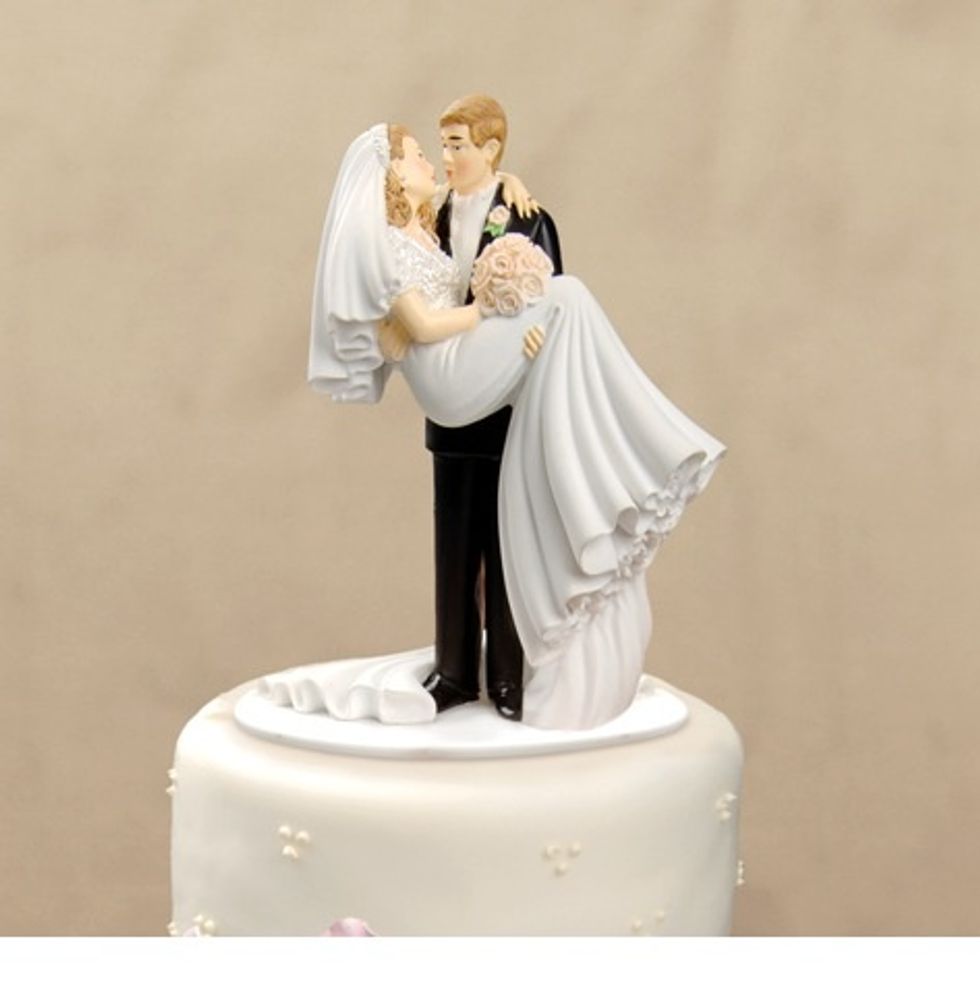 Figurines or other decorations on top of the cake are called a "cake topper". There are many alternatives to the traditional bride & groom made of plastic or plaster.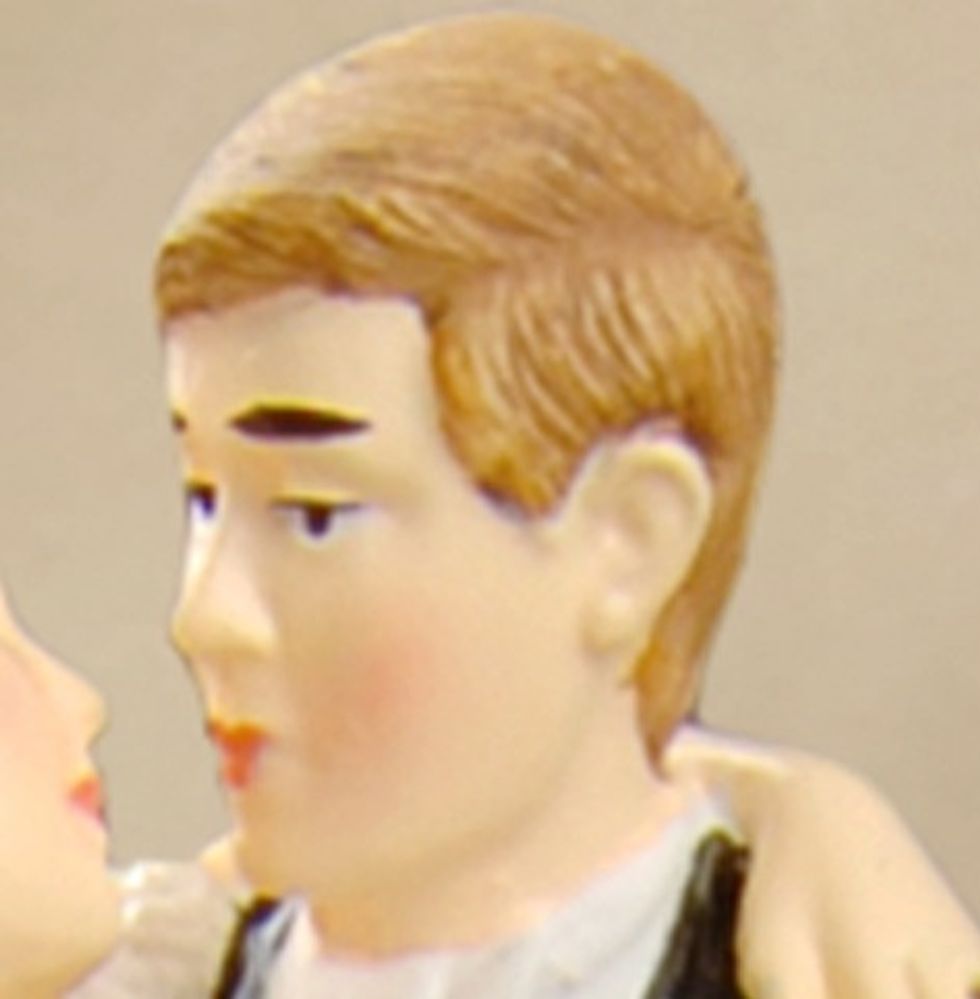 A "groom's cake" is a salute to the groom that reflects his personality, interests or occupation. The groom's cake is sometimes served at the rehearsal dinner or reception alongside the wedding cake.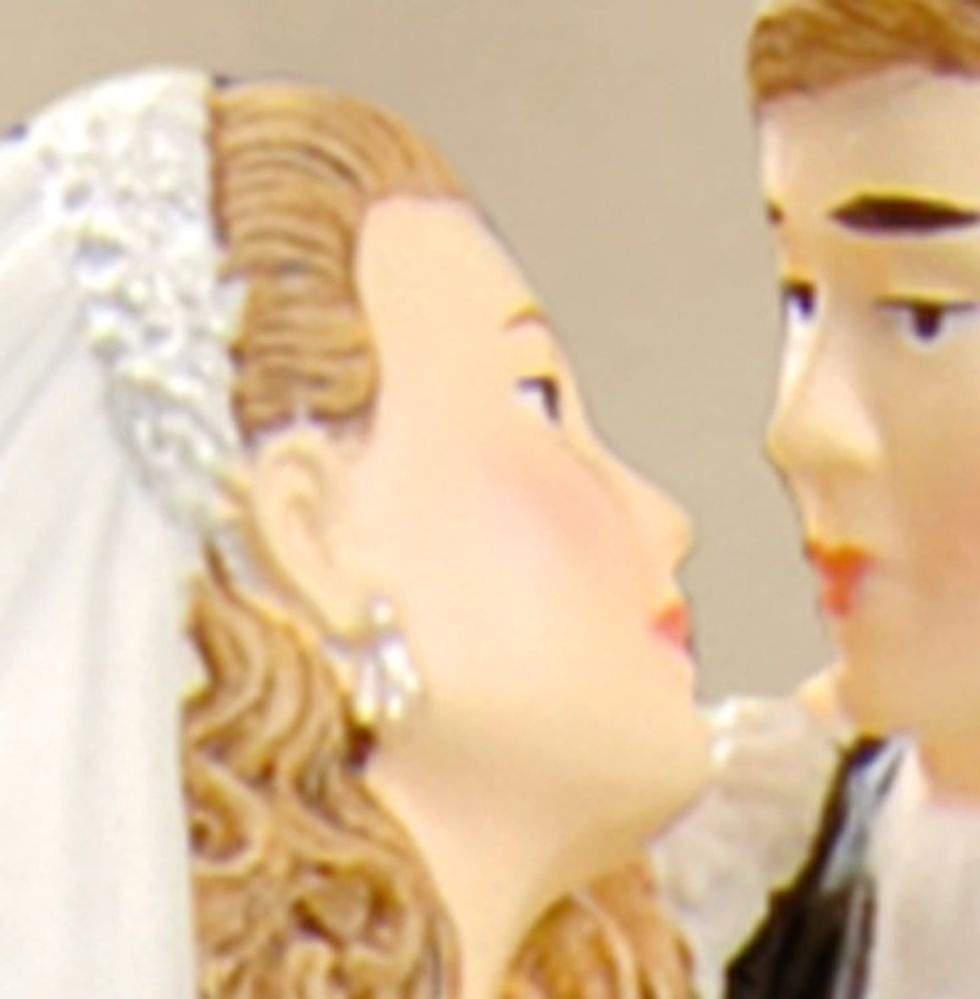 The starting cost of a wedding cake is based on the number of guests you need to serve. There are often extra charges for specialty icings, flavors, and decorations...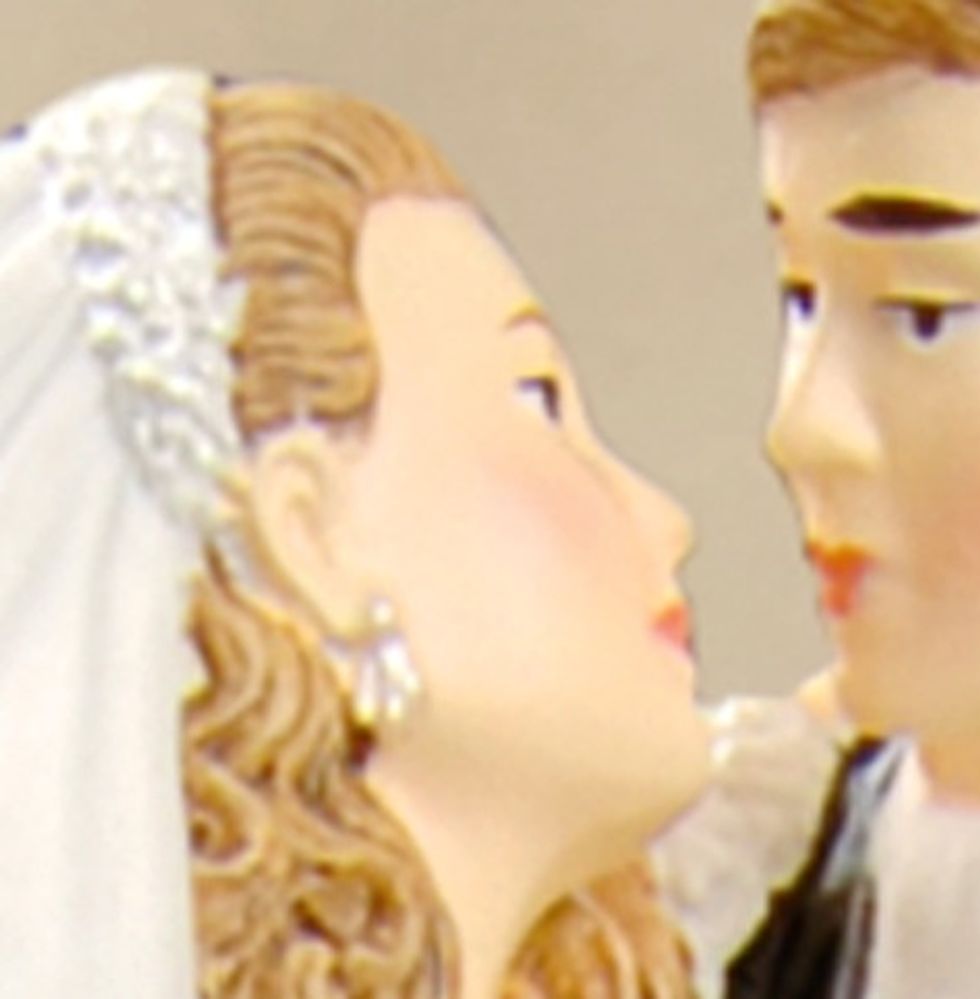 Cakes can cost $2 to $15 per guest. To cut down on costs, you could use a smaller decorated cake for the cake-cutting ceremony. You can then use a less expensive sheet cake to serve to your guests.
The creator of this guide has not included tools