How to pesto chicken roll-ups recipe
The flavored of mozzarella cheese and pesto come together beautifully in this intriguing pesto roll-ups recipe!
569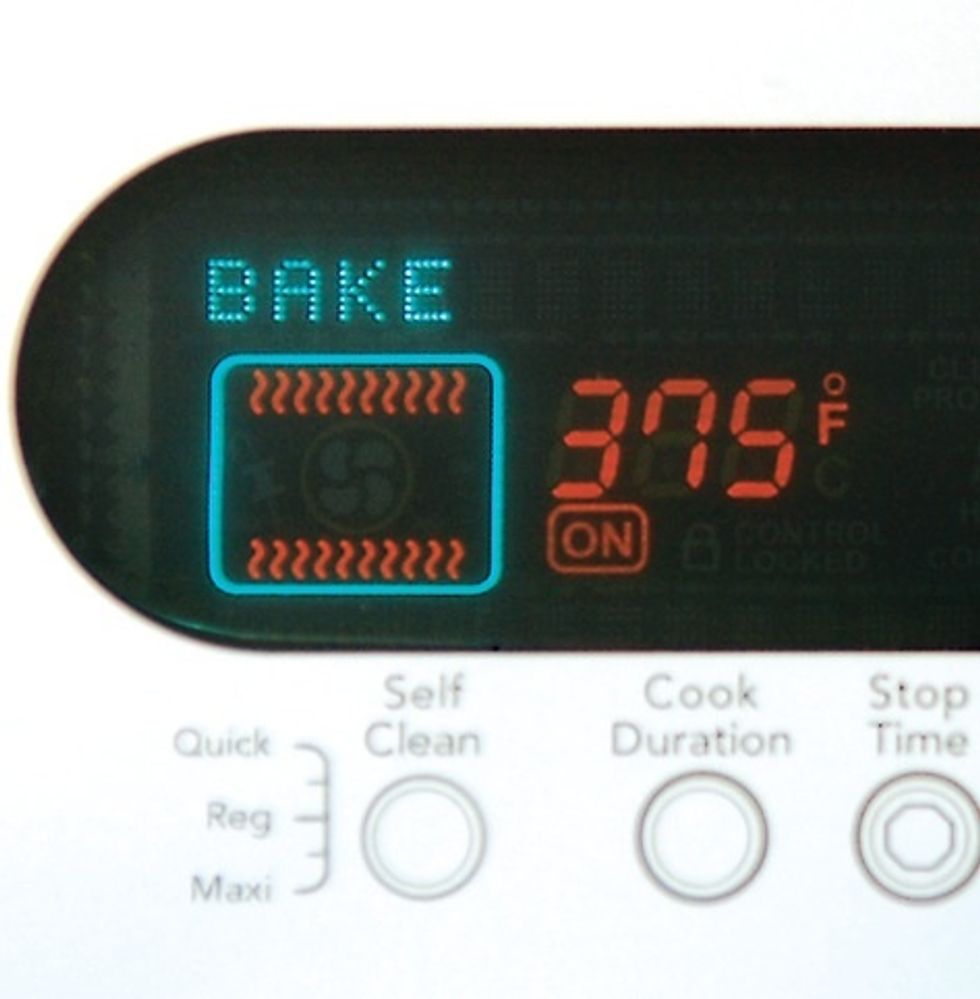 Preheat the oven to 375 F. Cover the bottom of a baking sheet with parchment paper. In a small bowl, combine the salt & pepper. Sprinkle & pat this mixture onto both sides of the chicken.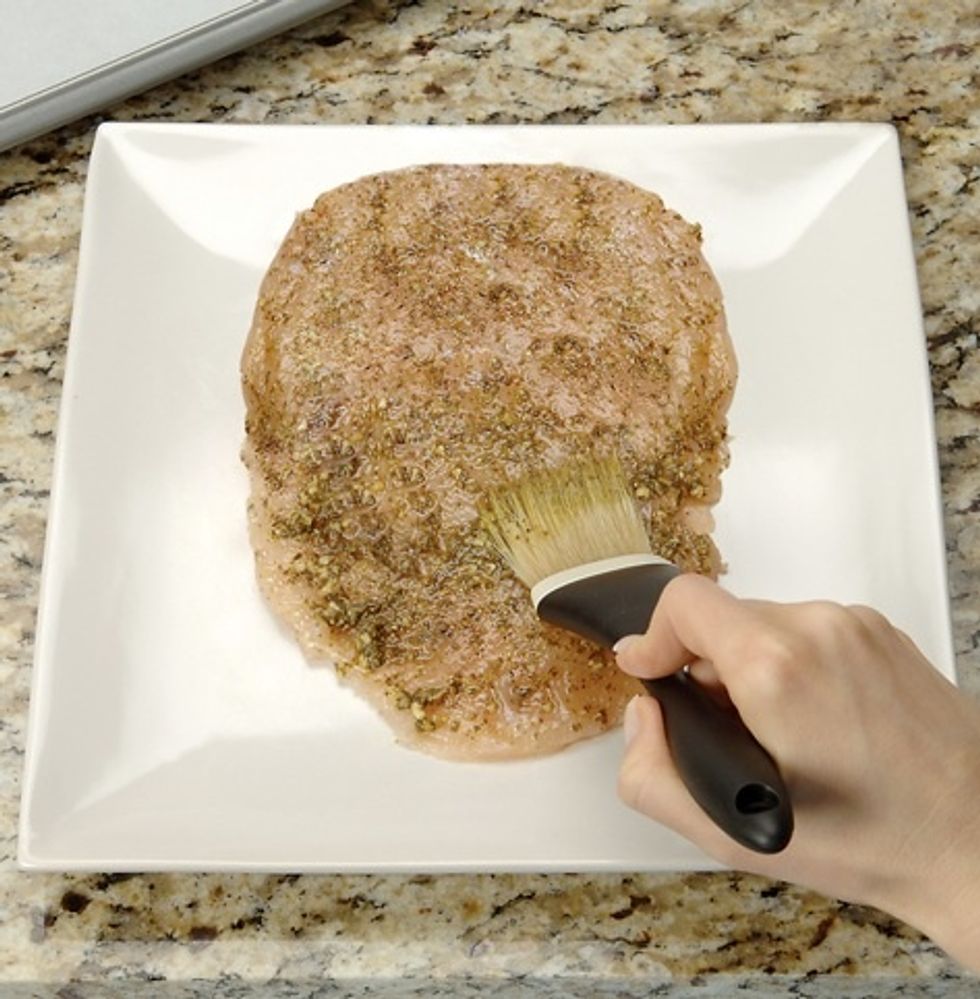 On a large plate, place 1 chicken breast smooth side down, narrow end closest 2 you. Place 1 tbsp of pesto onto the center of the breast. Spread the pesto evenly over the breast using a pastry brush.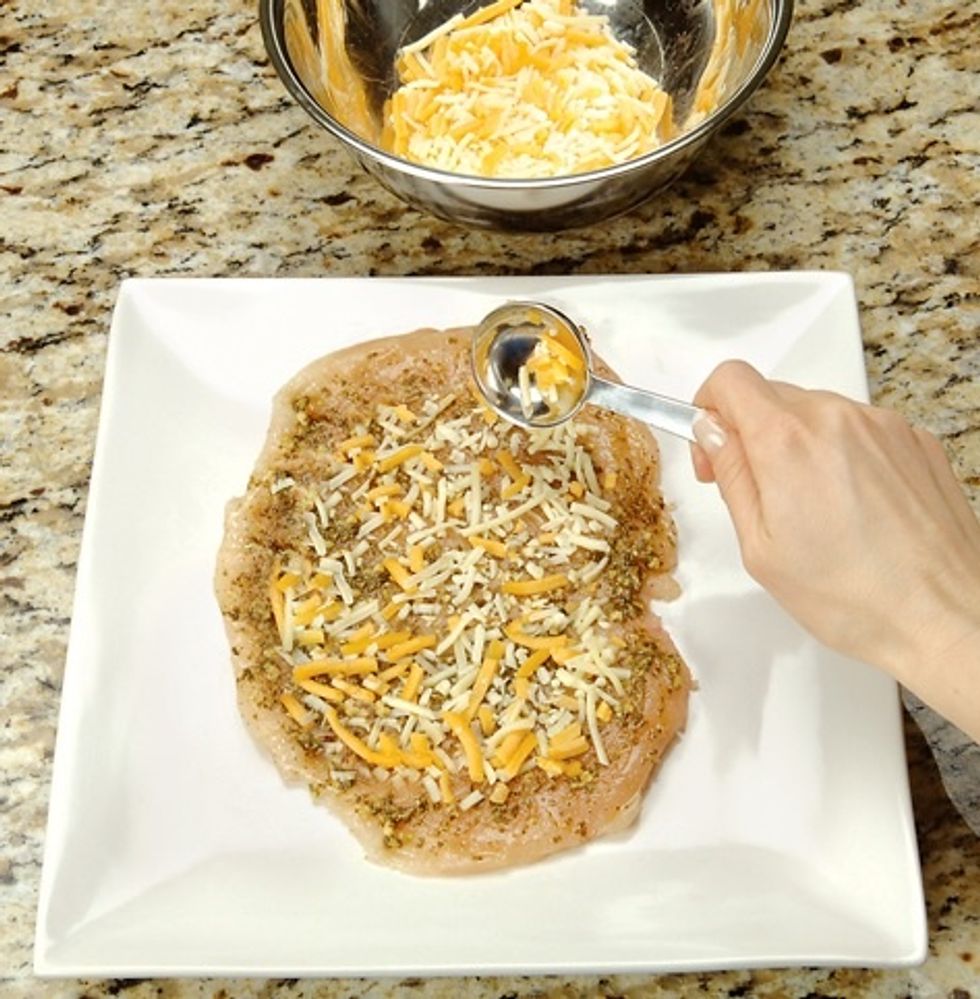 Sprinkle 2 tbsp of shredded cheese over the pesto keeping a 1/2 inch cheese free border around the breast. Starting at the end closest to you, carefully roll up the chicken breast.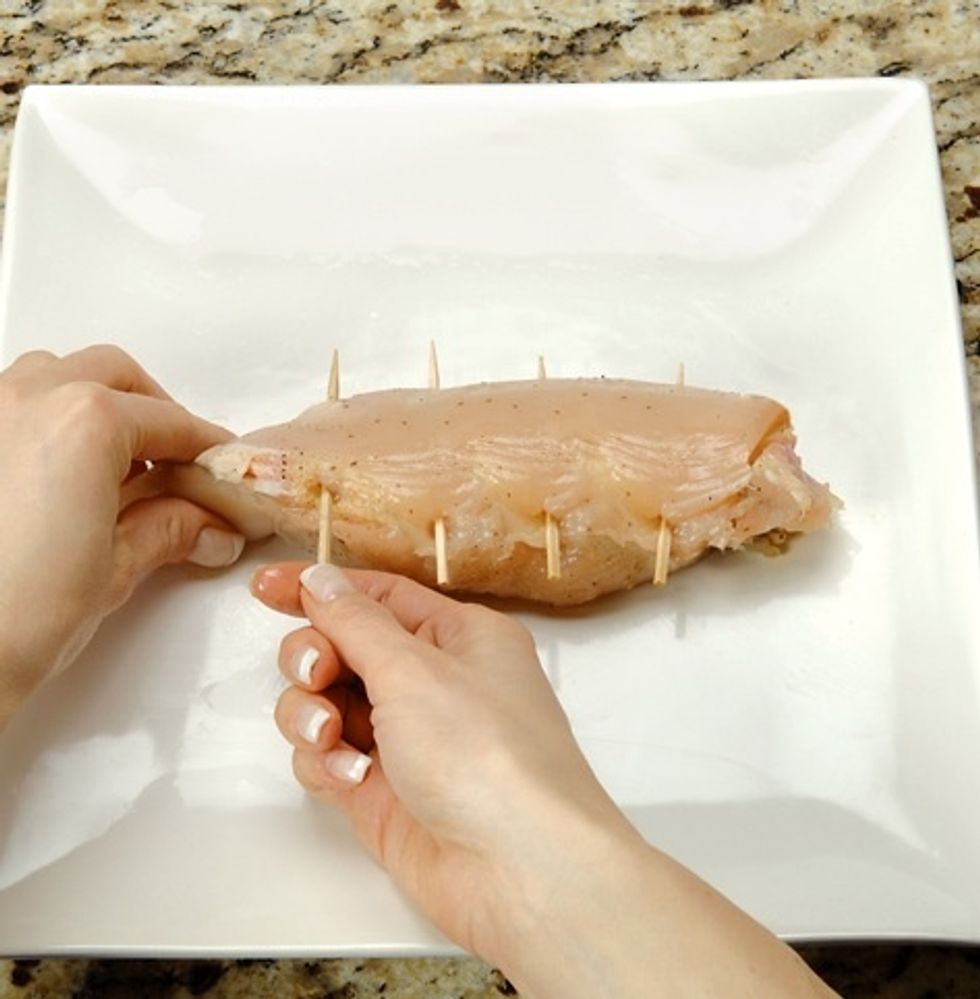 Using 4 toothpicks, secure the end of the breast. Place the breast, toothpick side down on the baking sheet. Repeat steps 2 to 4 with the remaining chicken breasts.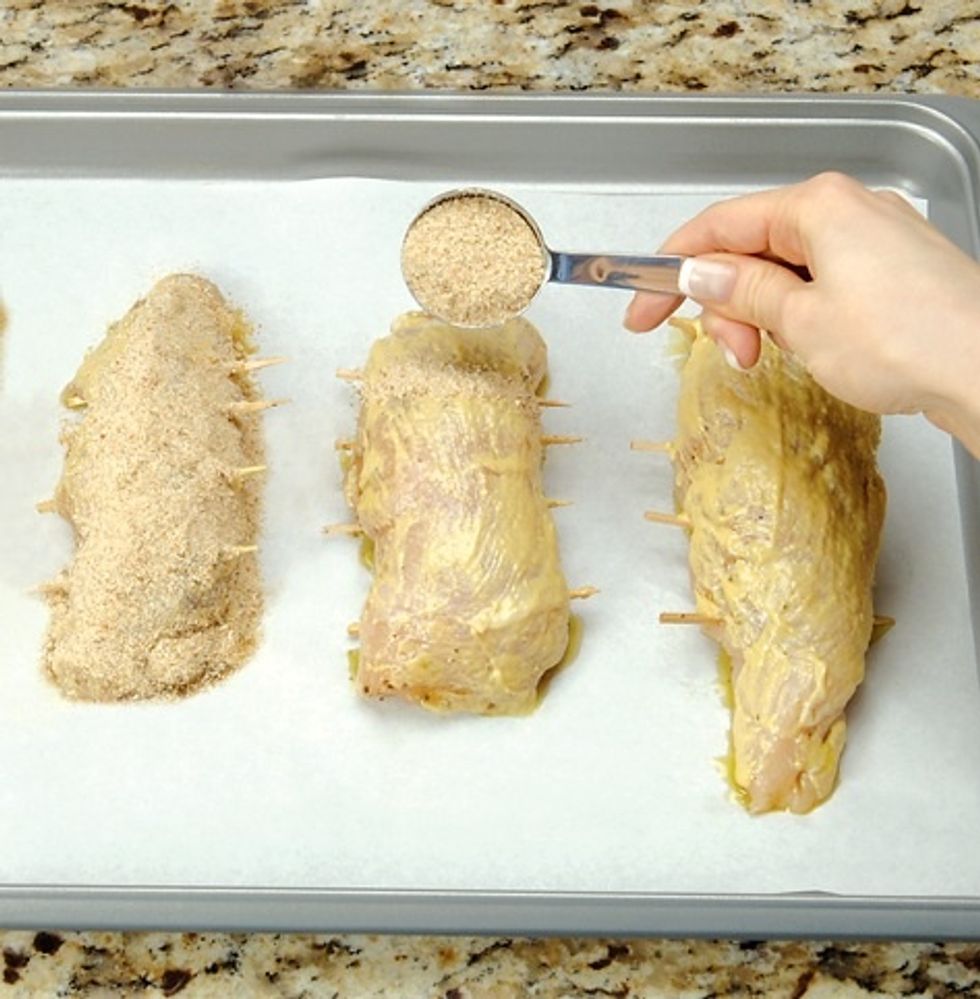 Pour 1 tsp of oil over each breast, coat using a pastry brush. Brush 1 1/2 tsp of Dijon mustard over each breast. Sprinkle 1 tbsp of crumbs over each breast, use fingers to pat crumbs into the sides.
Bake until chicken is firm & no longer pink inside, ~20-25 min. Remove the chicken from the oven & let stand for 5 minutes before removing the toothpicks. Slice each breast piece 1/2 - 1 inch thick.
1.0tsp salt
1/4tsp pepper
4.0 boneless chicken breasts, pounded 1/4 inch thick
4.0Tbsp basil pesto or sun-dried tomato pesto sauce
1/2c shredded mozzarella cheese
4.0tsp extra virgin olive oil
2.0Tbsp Dijon mustard
4.0Tbsp dry bread crumbs