Original portrait artwork on your wedding invitations. Step by step guide to the pick and mix range Smogarella illustrated by Sarah Preston. Copyright 2013
5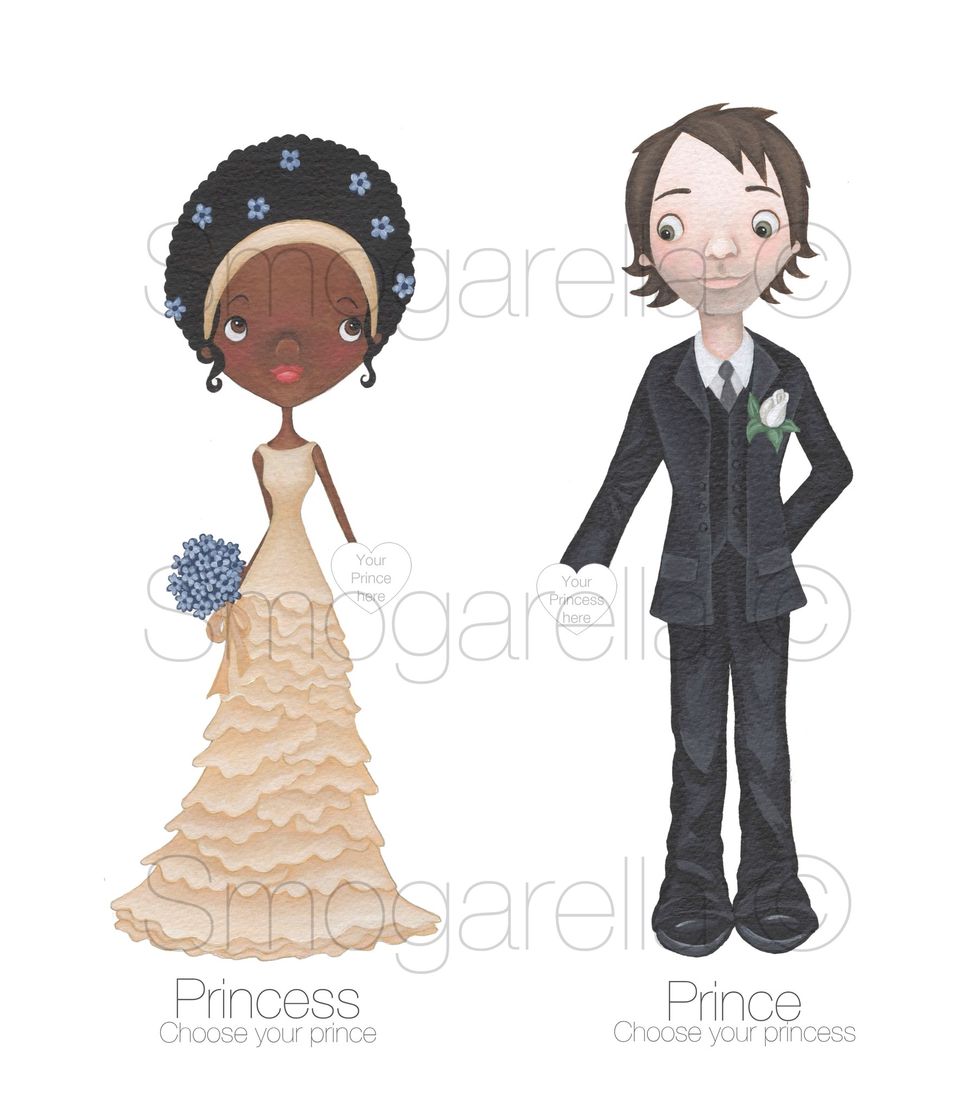 Pick and mix wedding invitations. Choose a princess and prince that resembles you both or....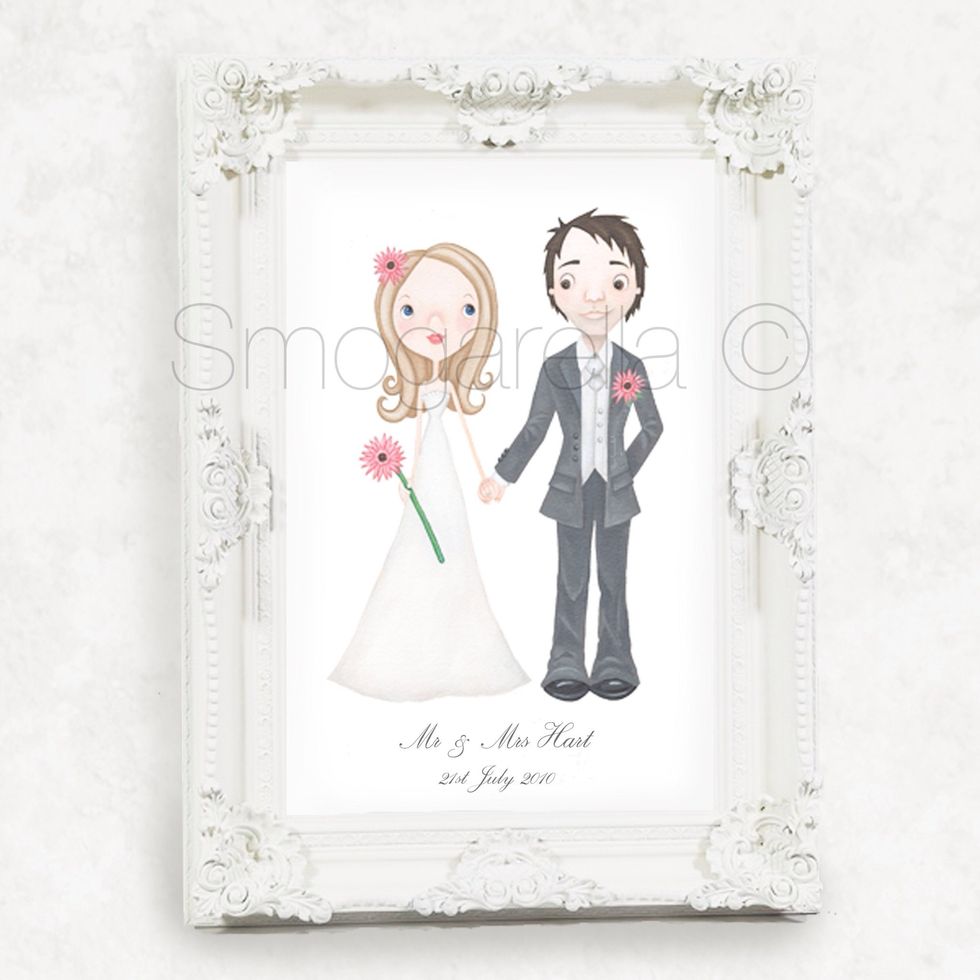 Have your portrait illustrated by Sarah Preston. You can then use the portrait for your stationery and also own an original acrylic painting of your special day as treasured keepsake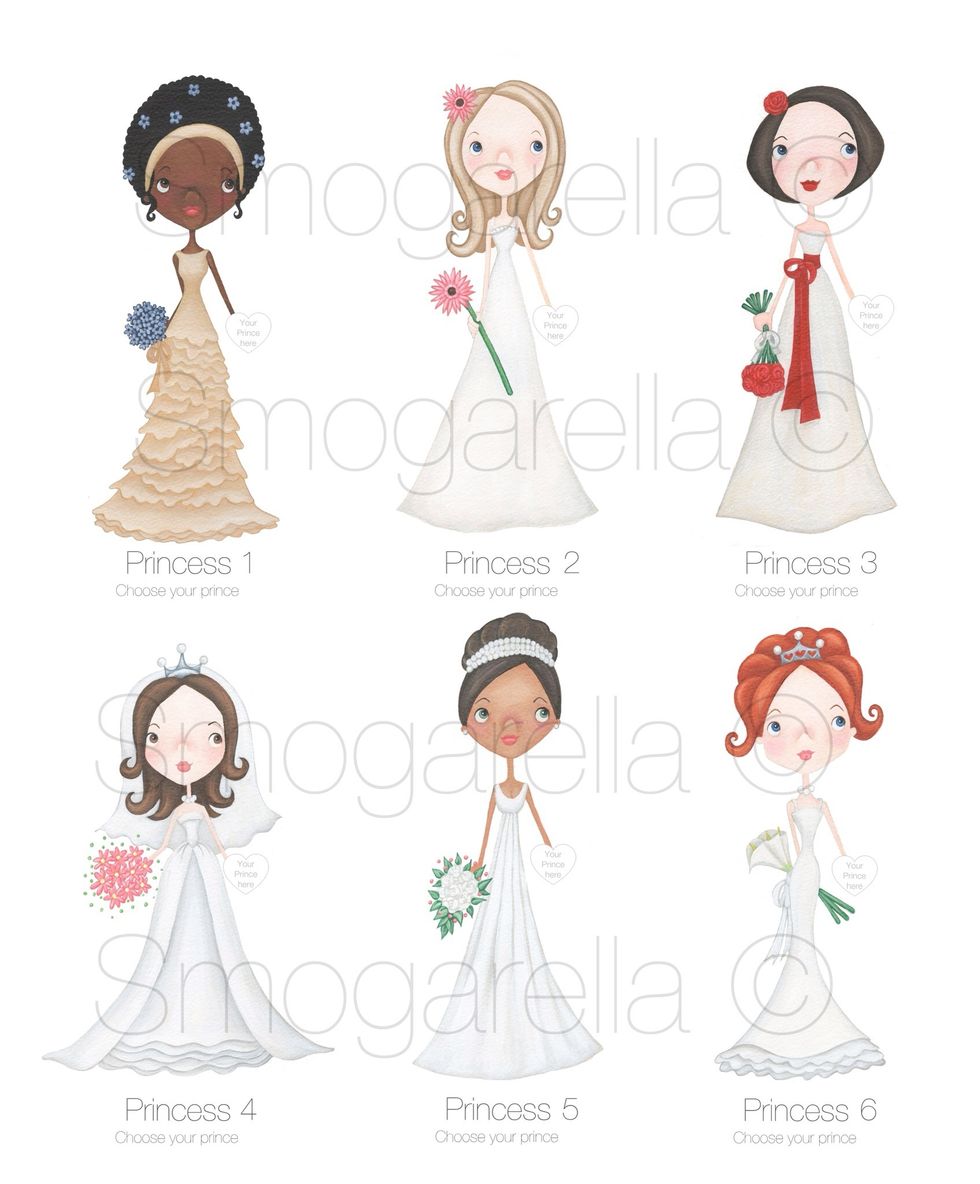 Alternatively choose a princess that represents you! (More princesses added soon)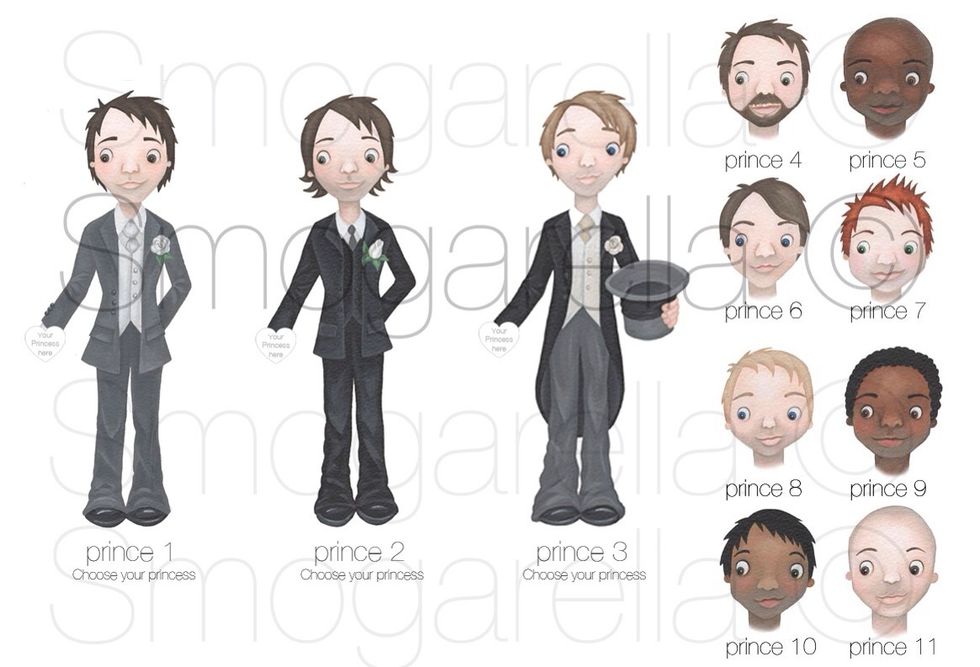 Now choose your prince...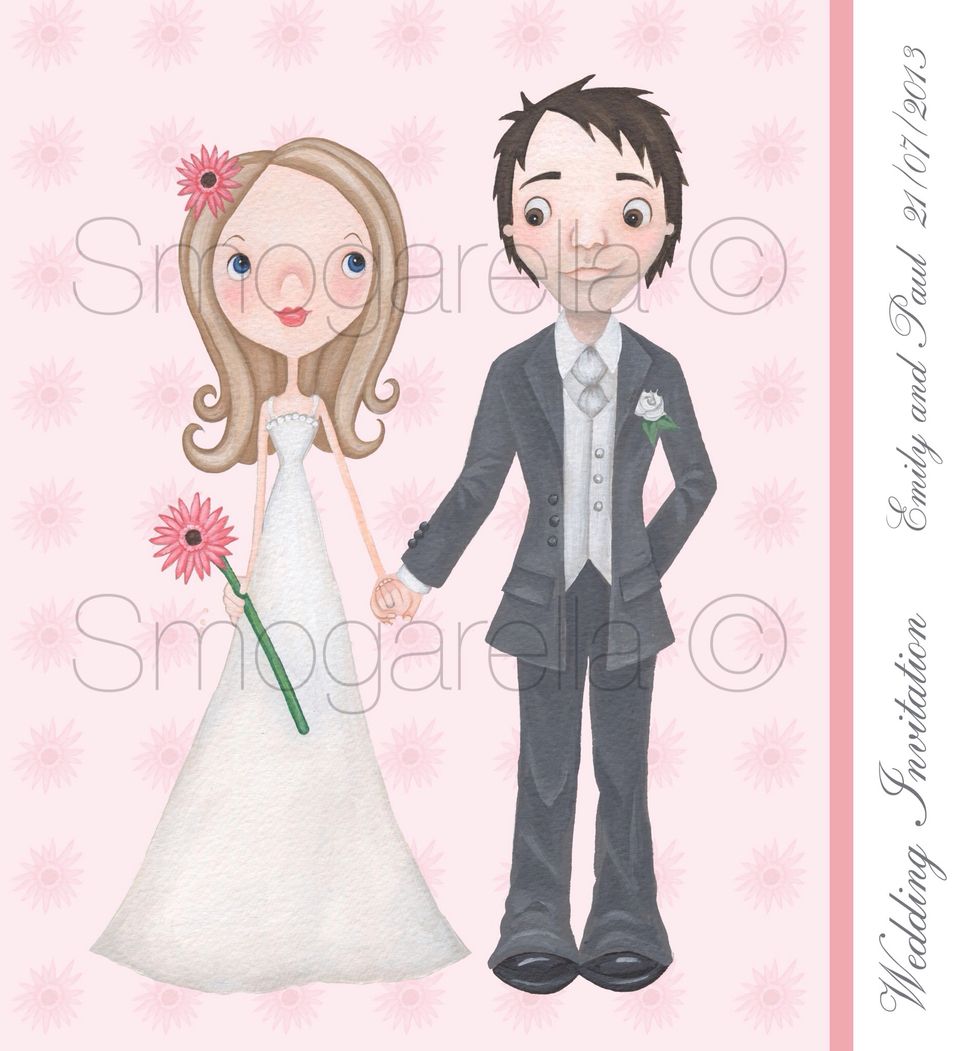 The happy couple can then be added to a selection of invitation styles...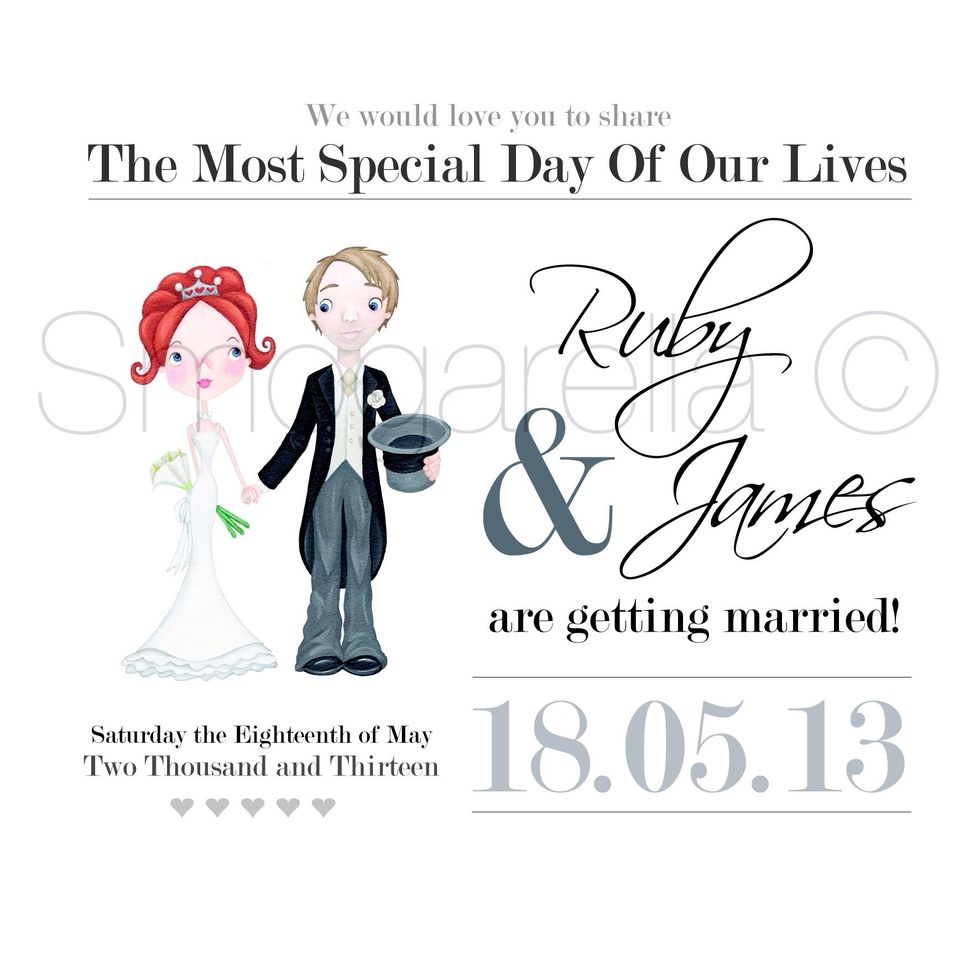 And personalised with your names and date of your special day :-)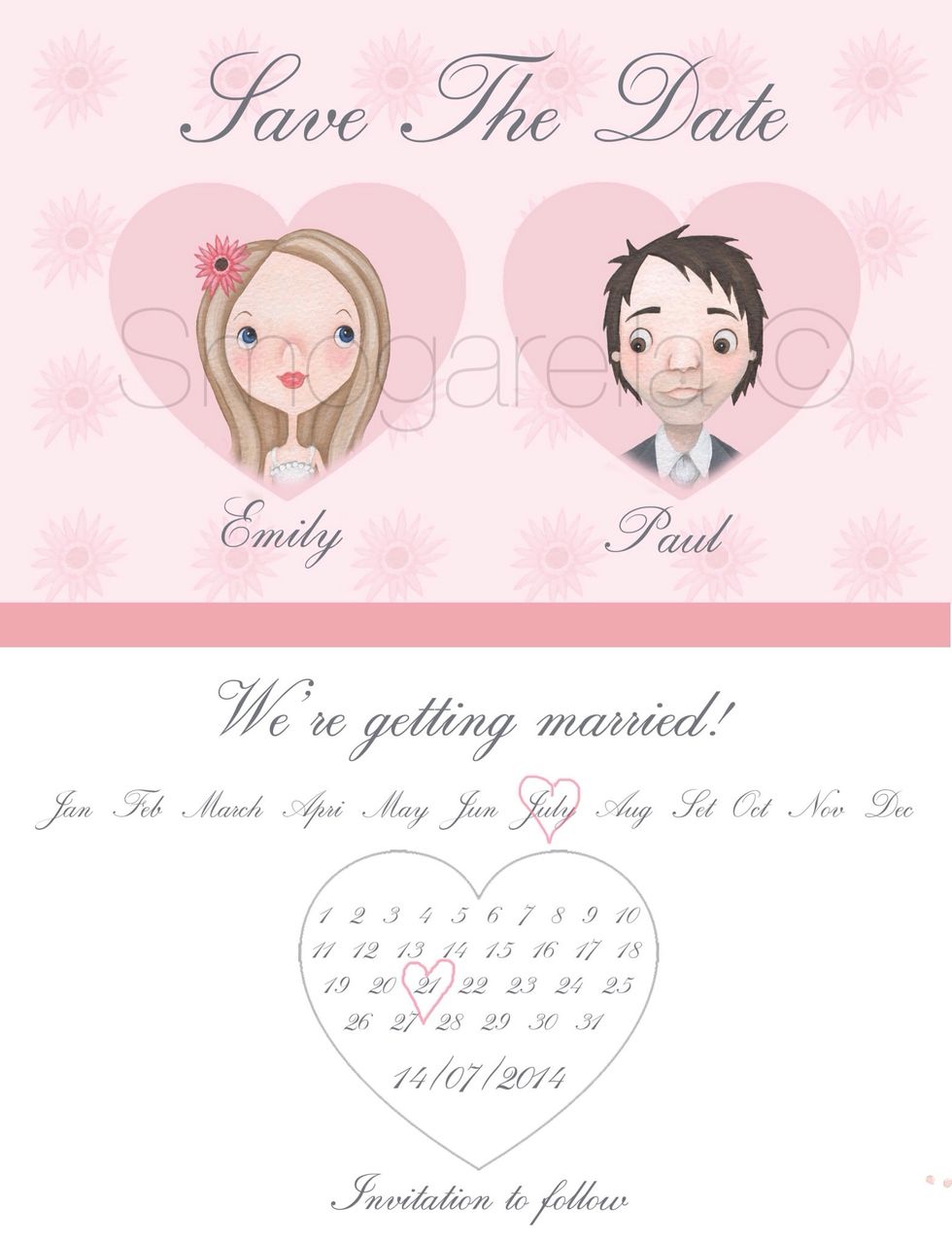 You can also add Save The Date cards to your wedding stationery package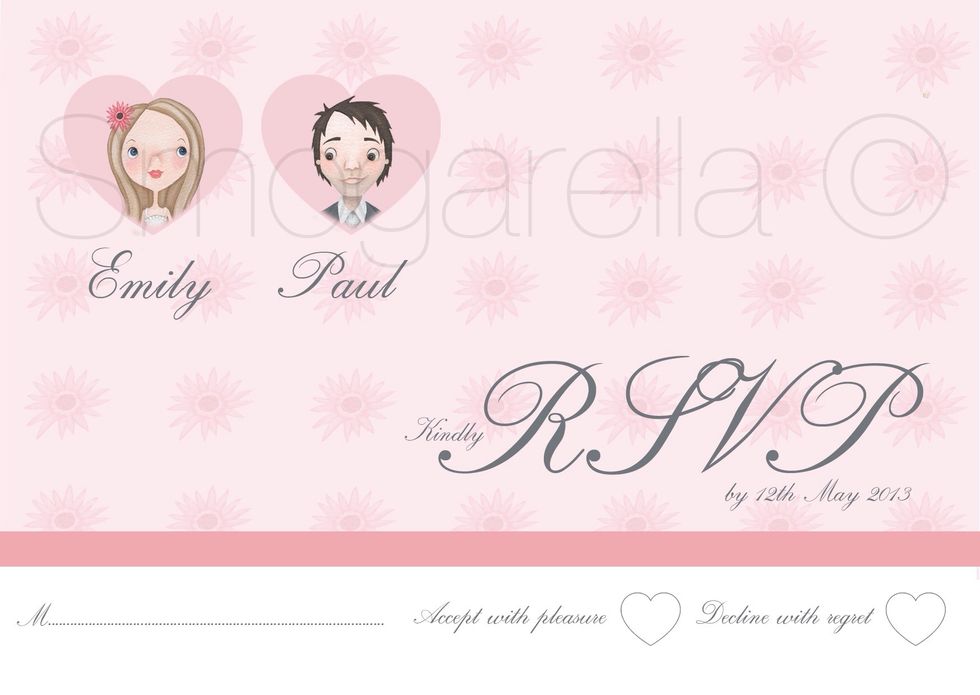 And RSVP's
You can also add table planners, table names or numbers and other wedding stationery too!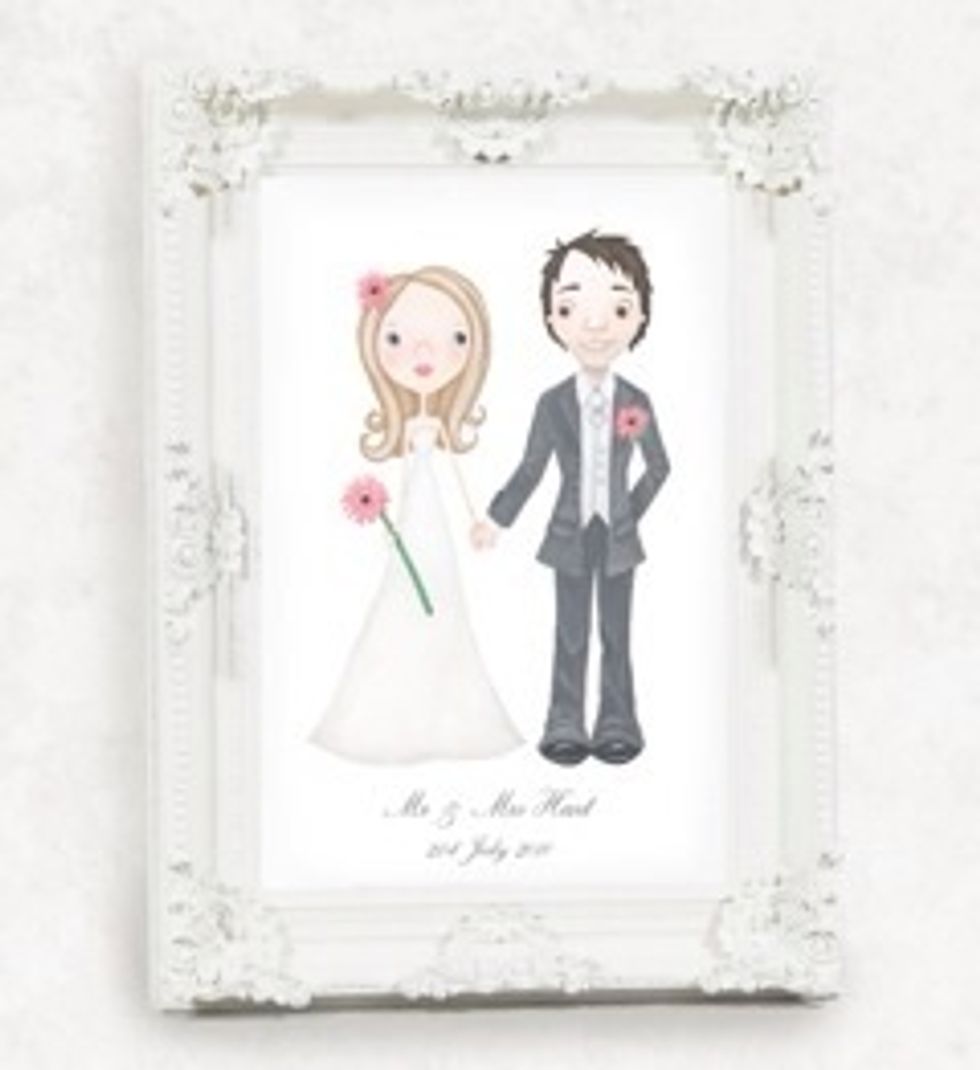 Already married or fancy giving an original piece of artwork as a gift and a special keepsake Smogarella can do customised portraiture without having to buy stationery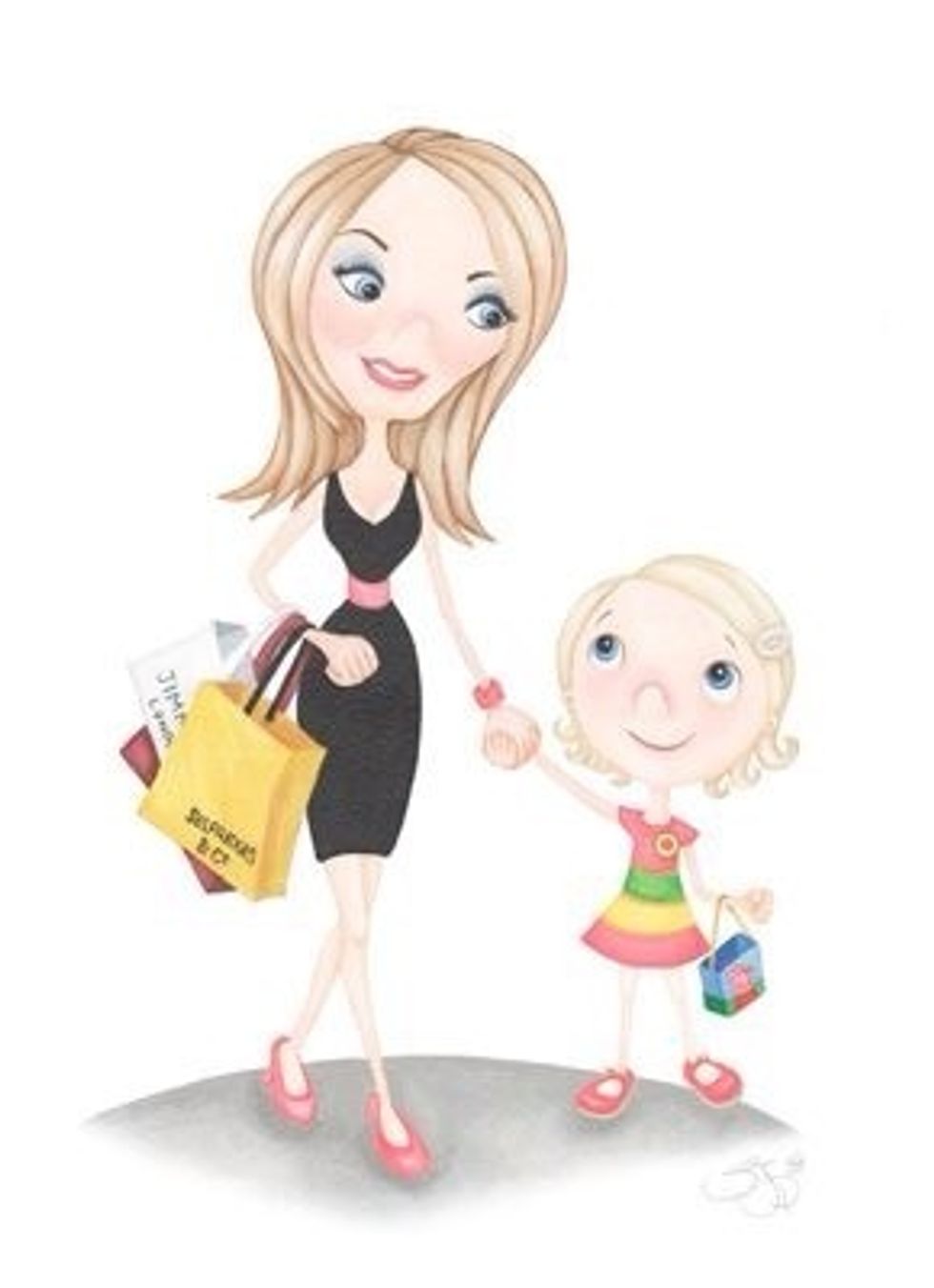 Maybe commission a portrait of you and your loved ones :-)
Visit www.etsy.com/shop/Smogarella Also for a nosey at my illustrations at: www.sarahprestonillustration.com Sarah@sarahprestonillustration.com
Princess
Prince
Original portrait
Style
Wedding invitation
Save the date
RSVP
Other wedding stationery
Sarah Jane Preston
I'm a freelance illustrator Recently illustrated The Three Little Pigs and The Elves and The Shoemaker for publisher Ladybird Books
Manchester, United Kingdom