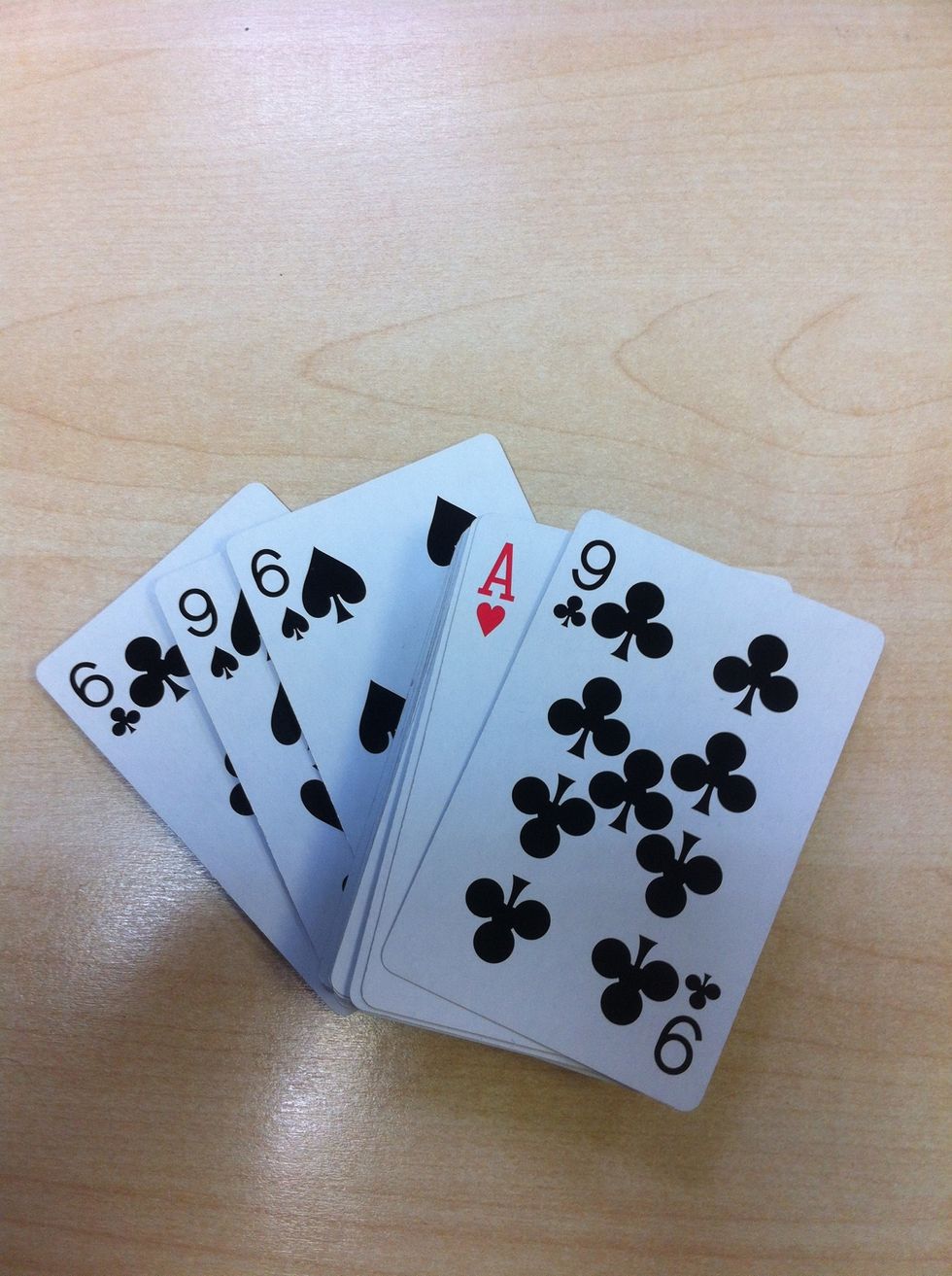 Arrange the six and nine of clubs and spades as shown here.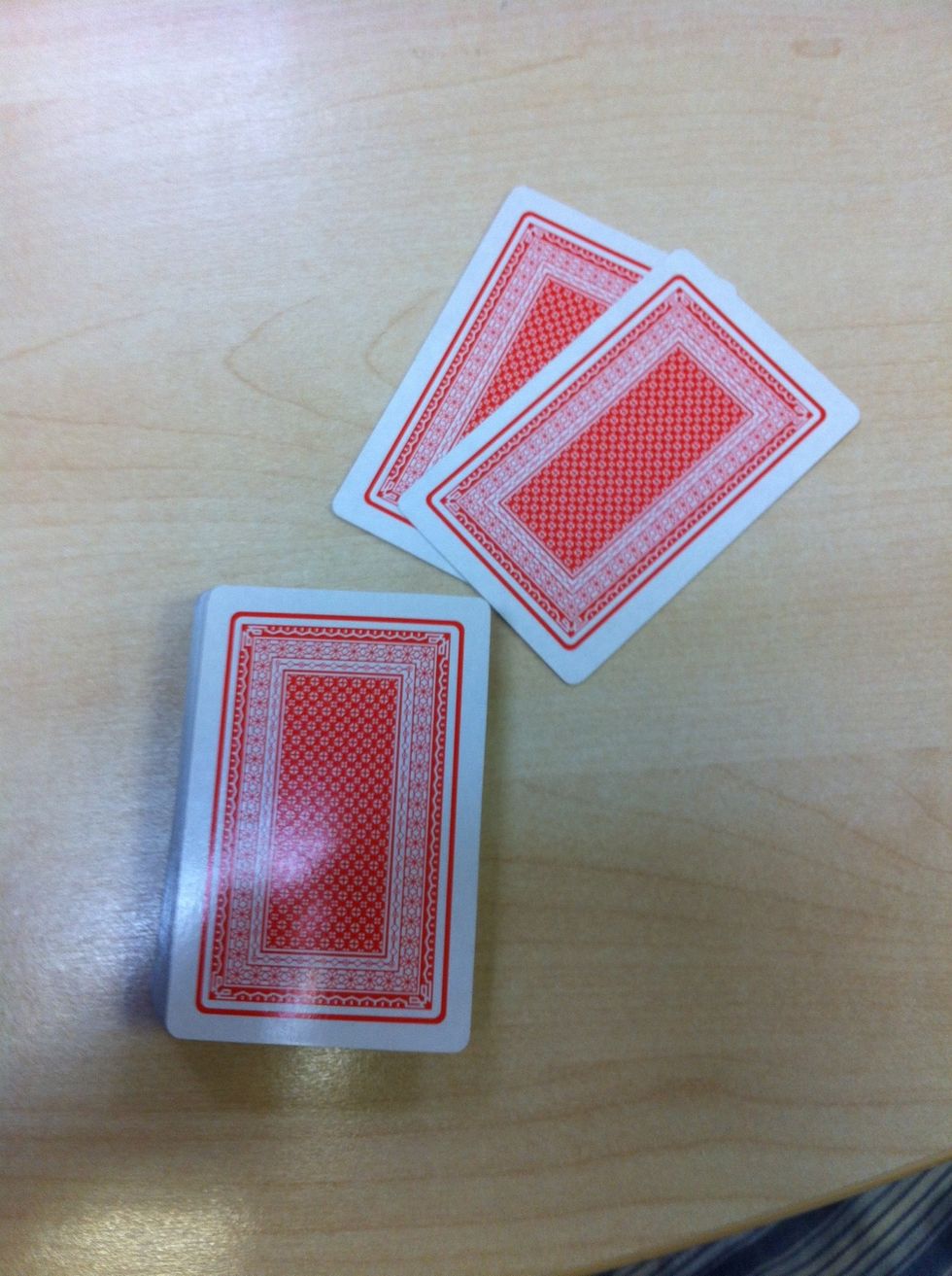 Deal the top two cards to someone.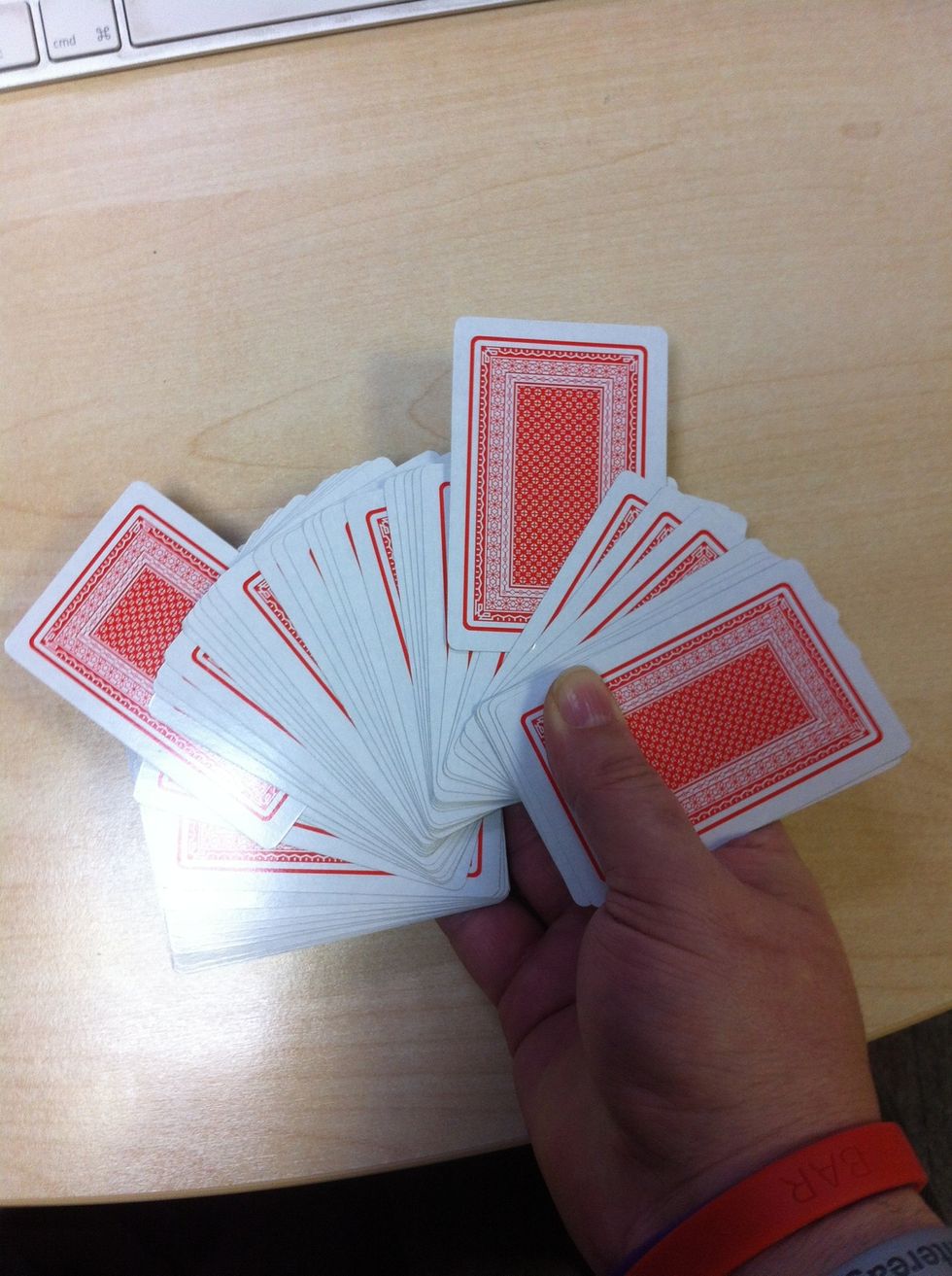 Get them to remember the cards, then insert them back into the pack at random.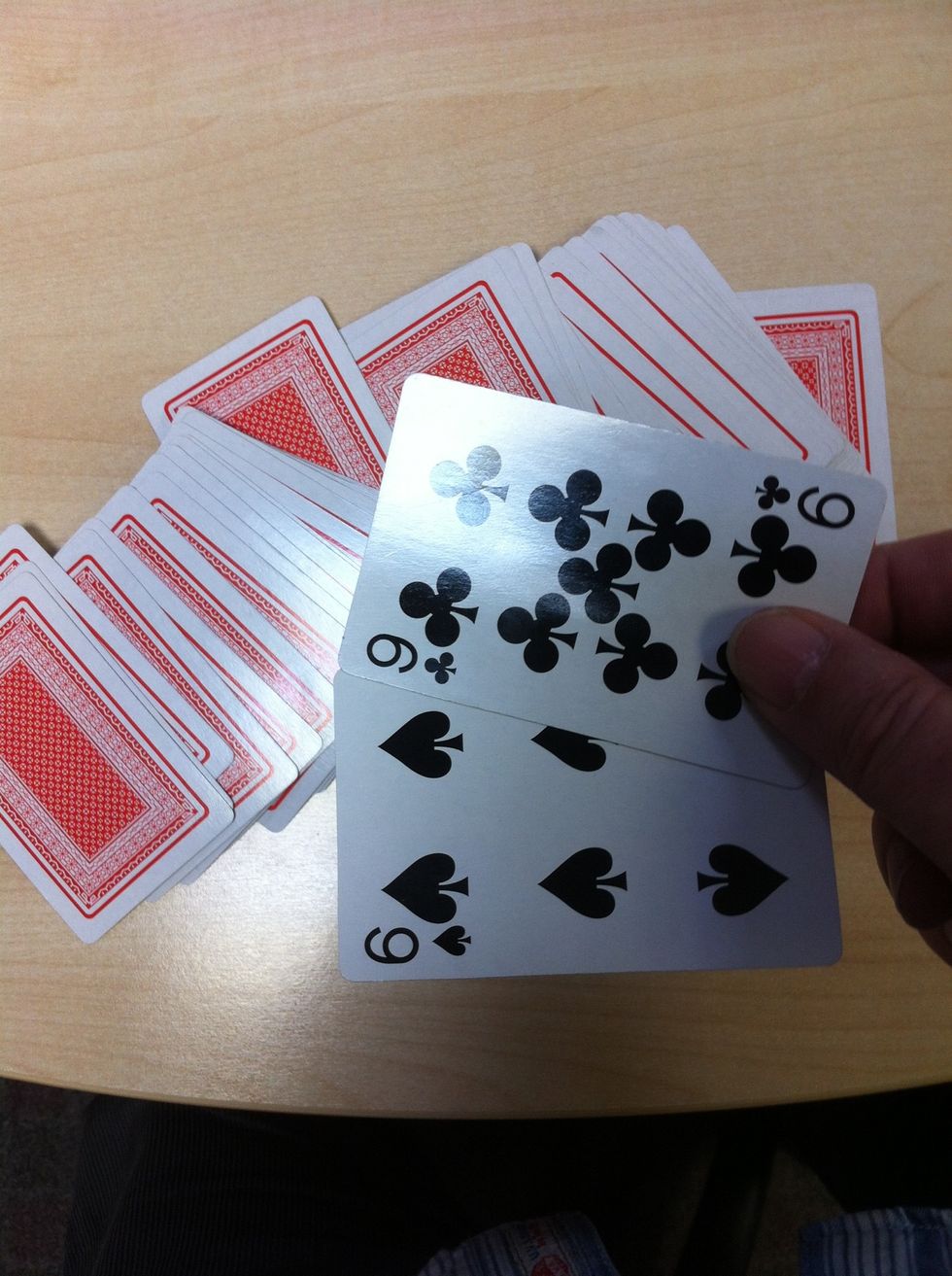 Hold the top and bottom cards, then tap the pack and 'throw' the rest of the cards onto the table. Turn the cards to reveal the cards they chose. Of course, you're holding the 'other' six and nine.
The creator of this guide has not included tools