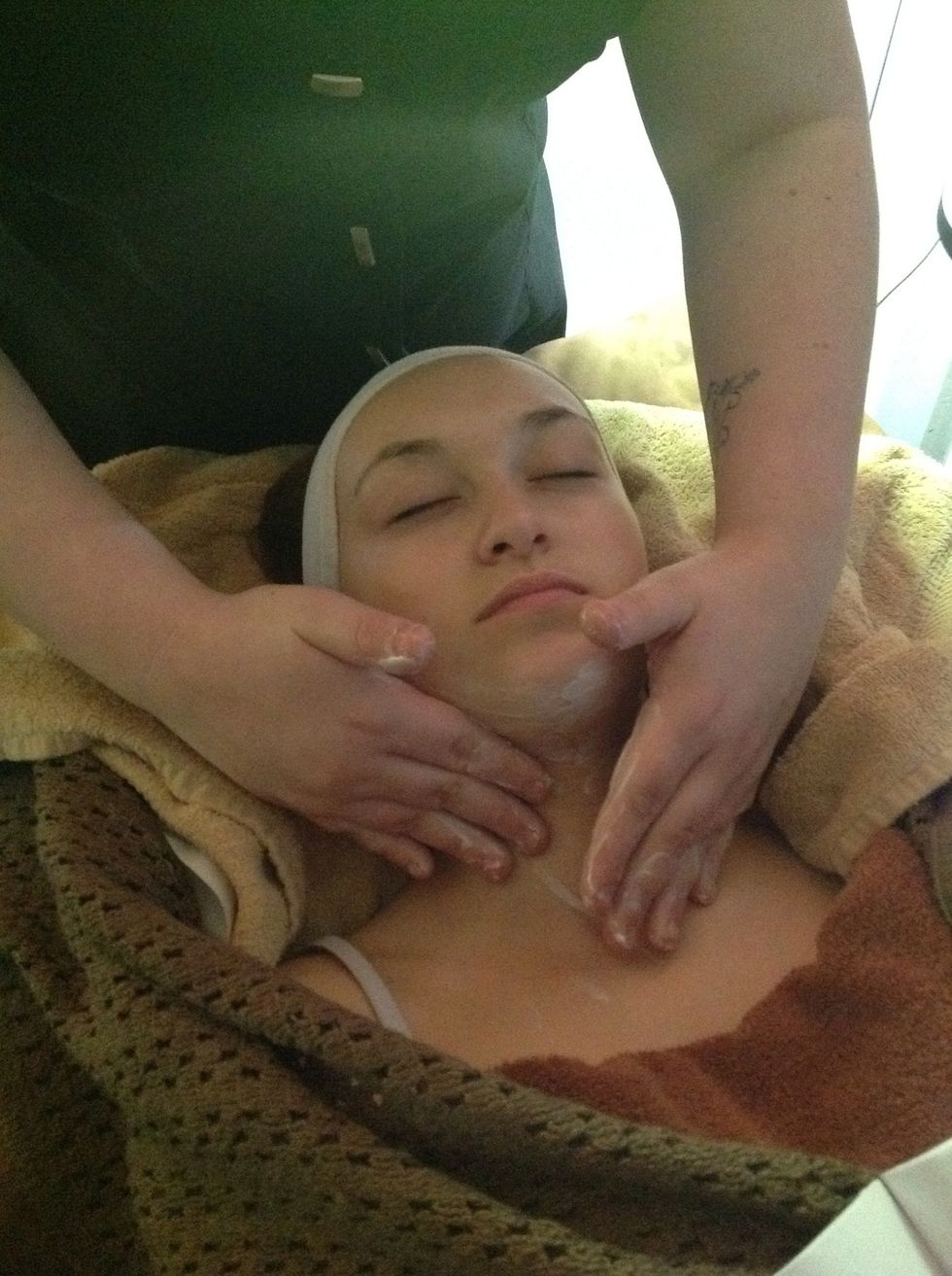 Apply all movements using a firmer pressure than the superficial cleanse. Start at left side of neck and perform light upward effleurage strokes - moving over to right and back again.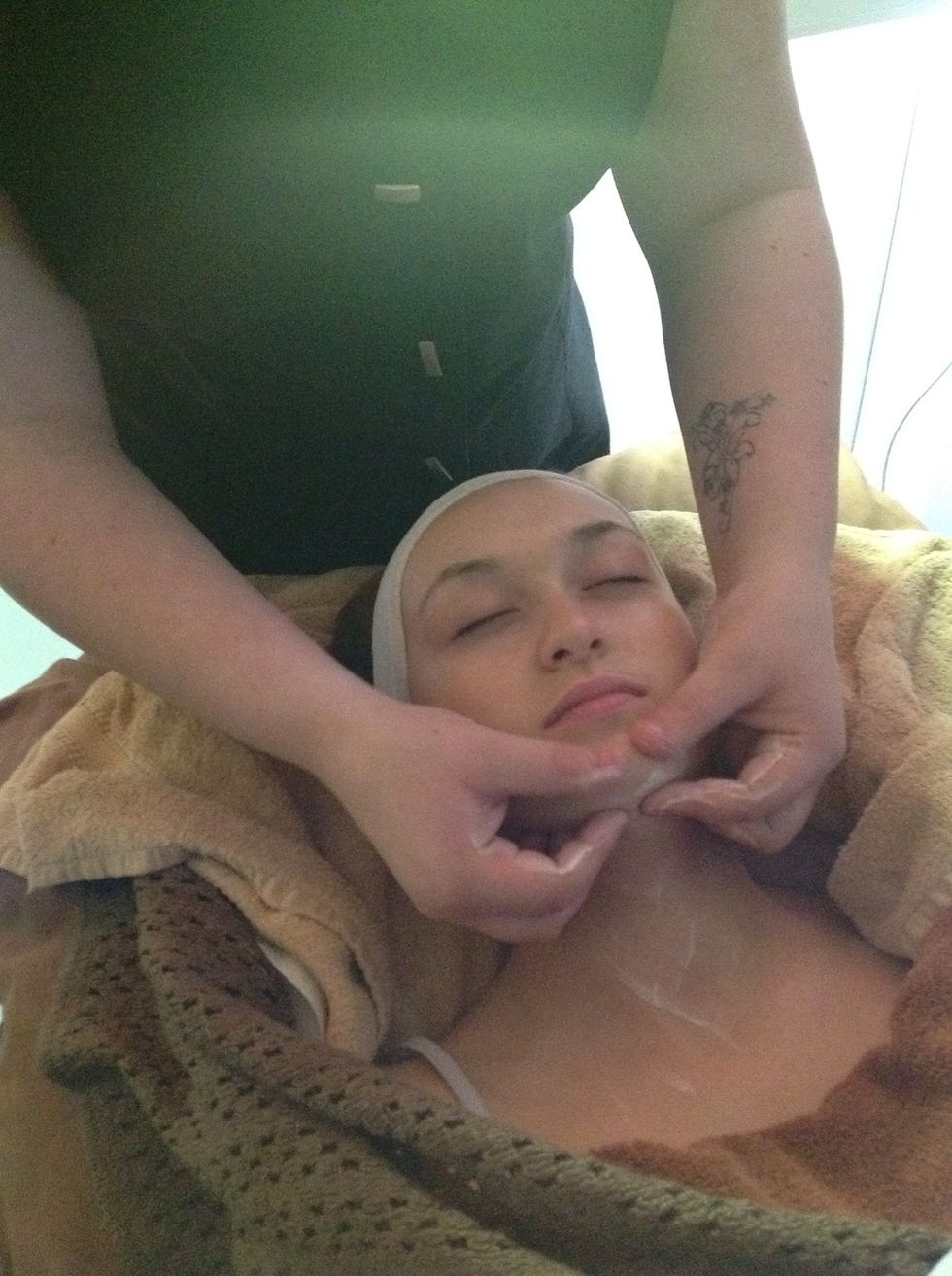 Perform alternate thumb circles to the chin.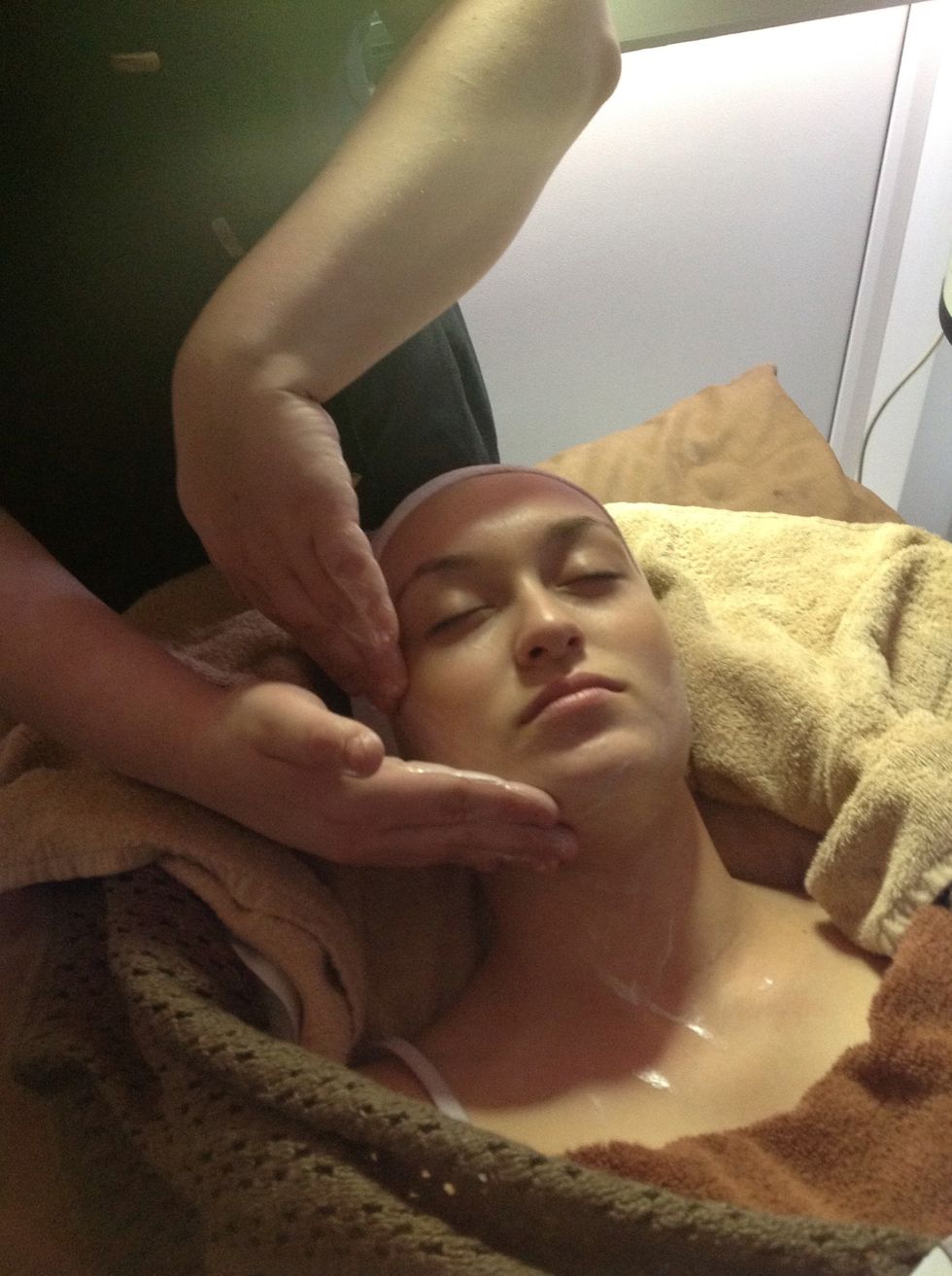 Alternate light effleurage , upwards and outwards to the left cheek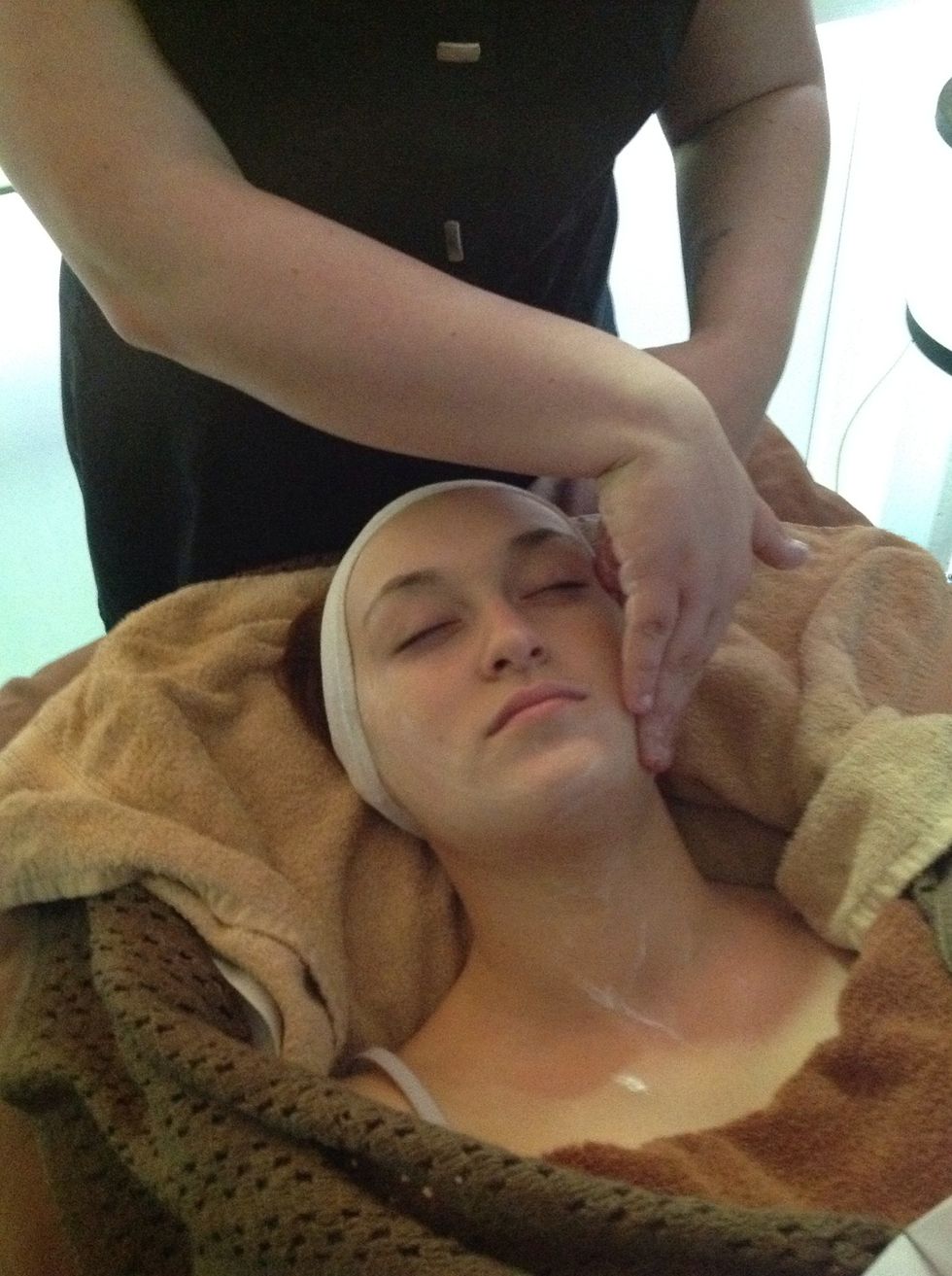 Repeat to the right cheek.
Using your ring finger , perform small circles to the corner of the mouth.
Finger circles to the corners of the nostrils and over nose.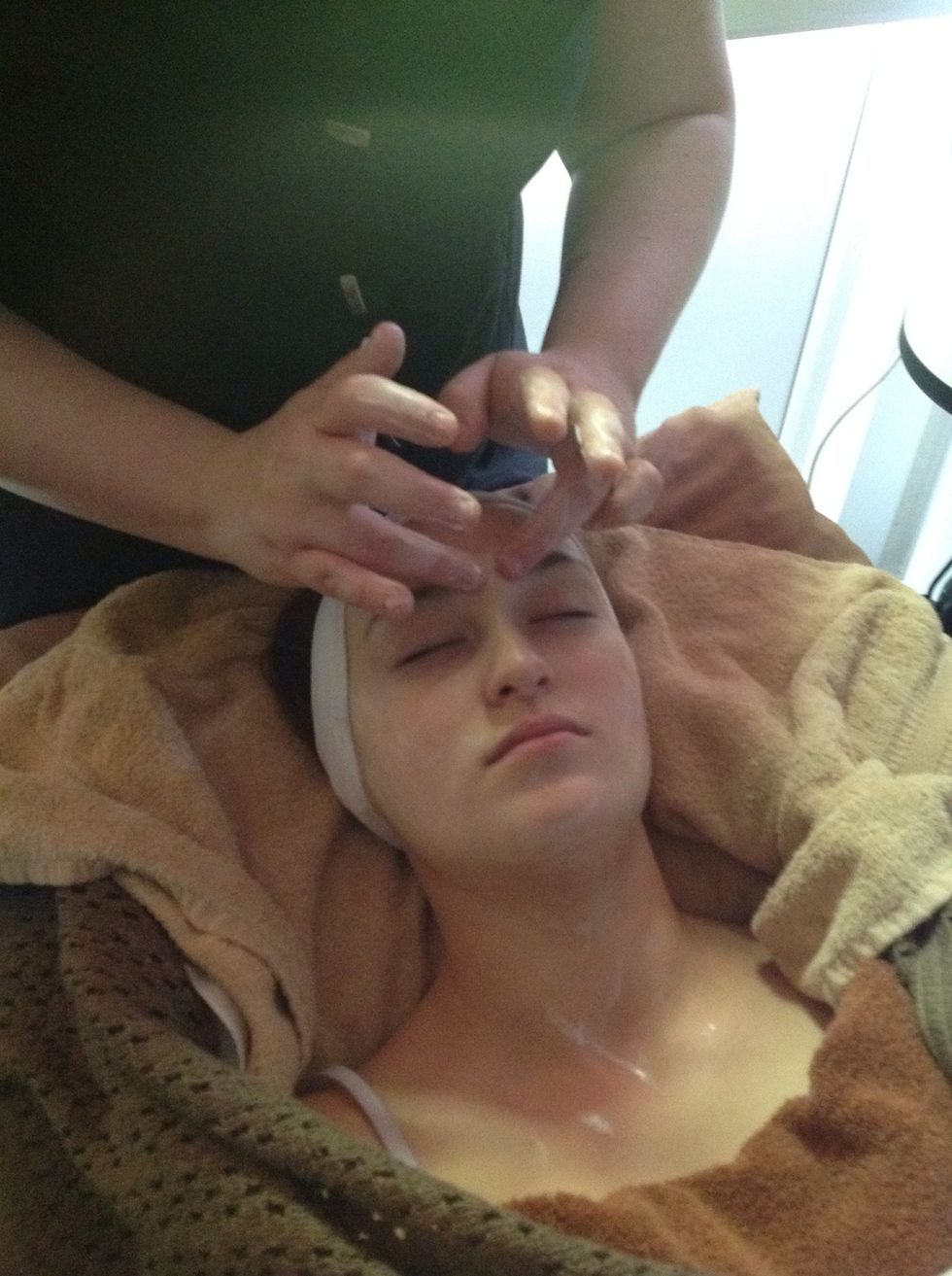 Use the fingers to apply large circle movements over the cheeks upwards and outwards. Circle with ring fingers upwards and outwards around the eyes.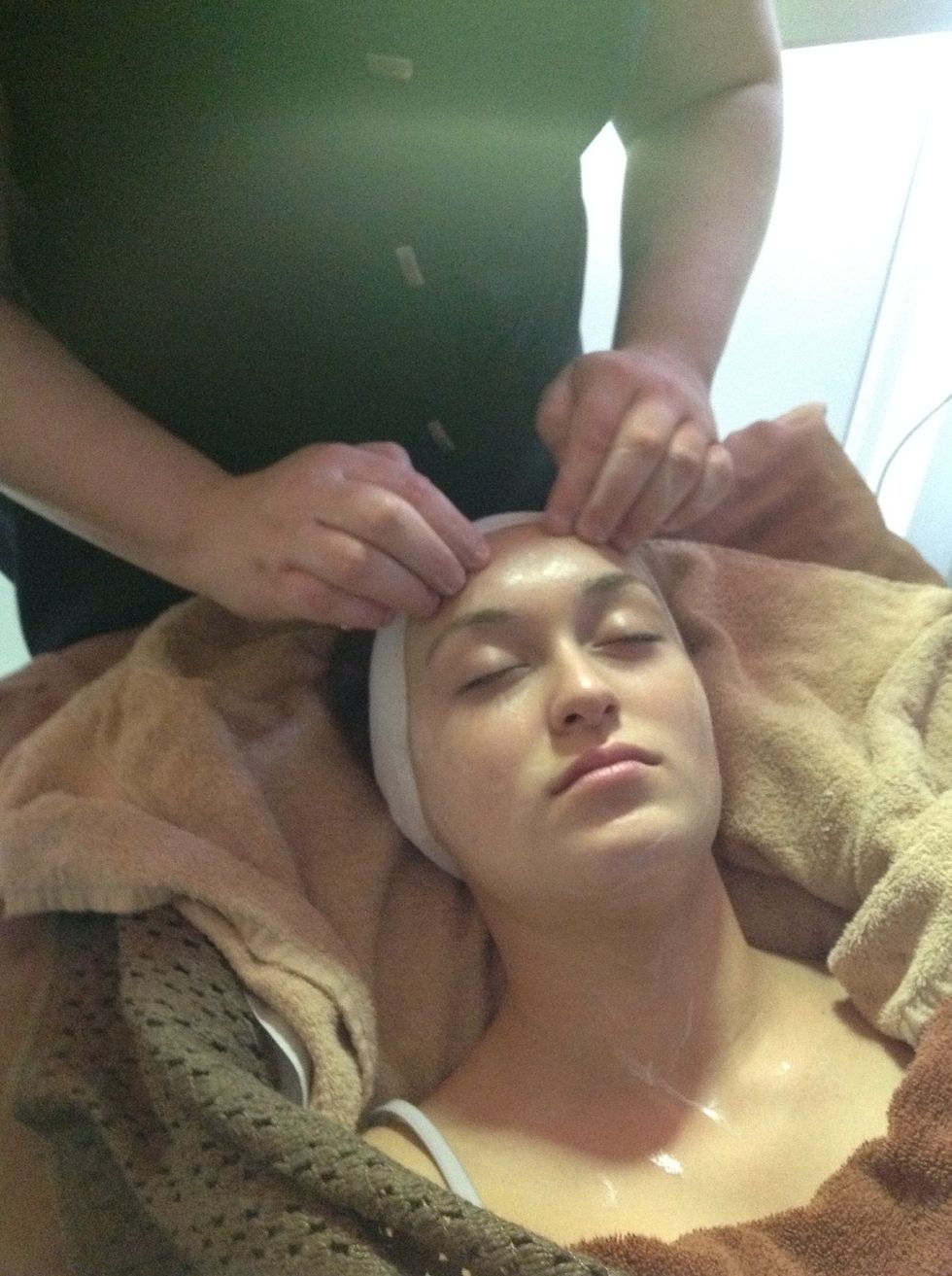 Circular movements using fingers over the forehead.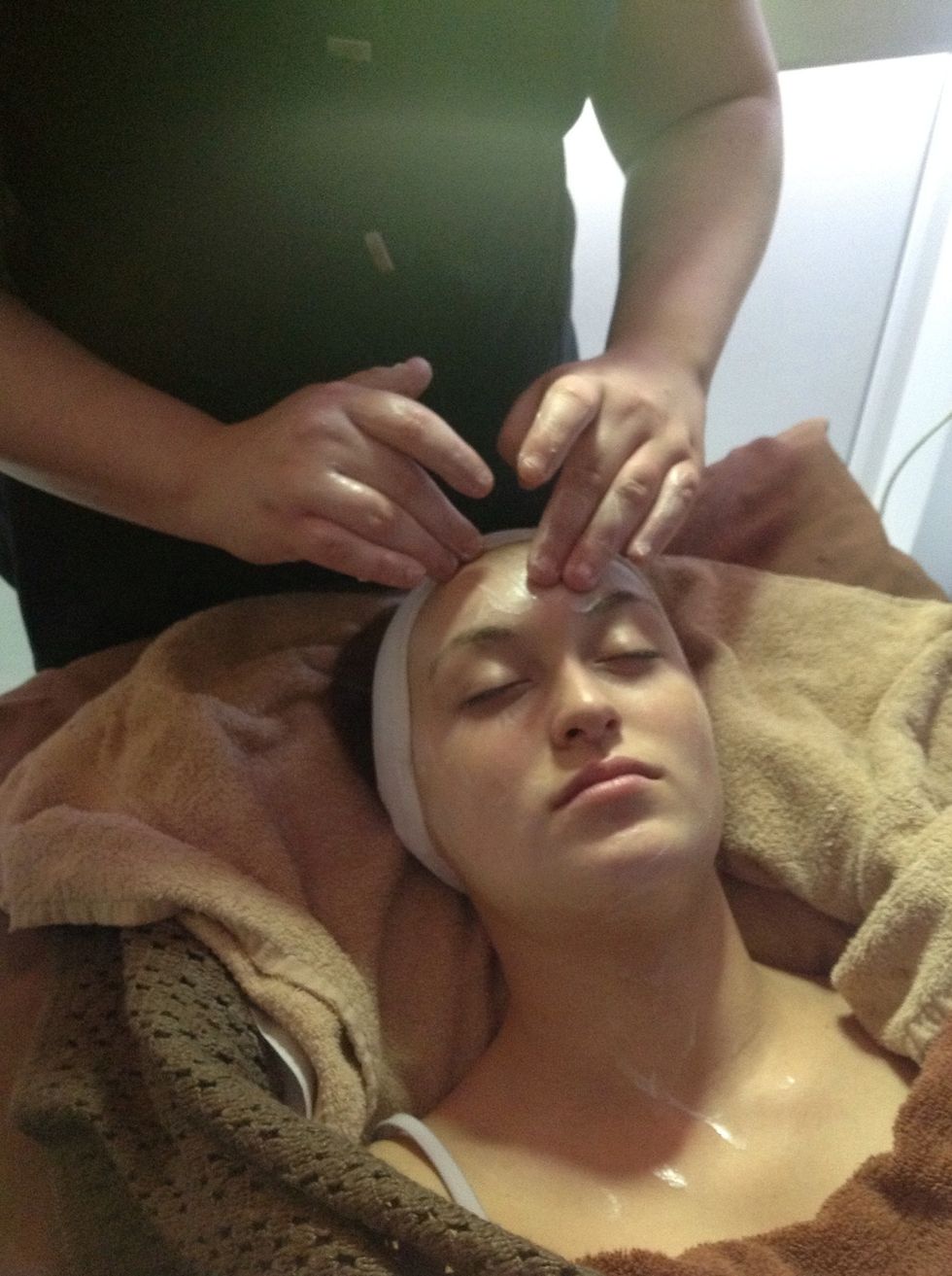 Apply light effleurage to the forehead.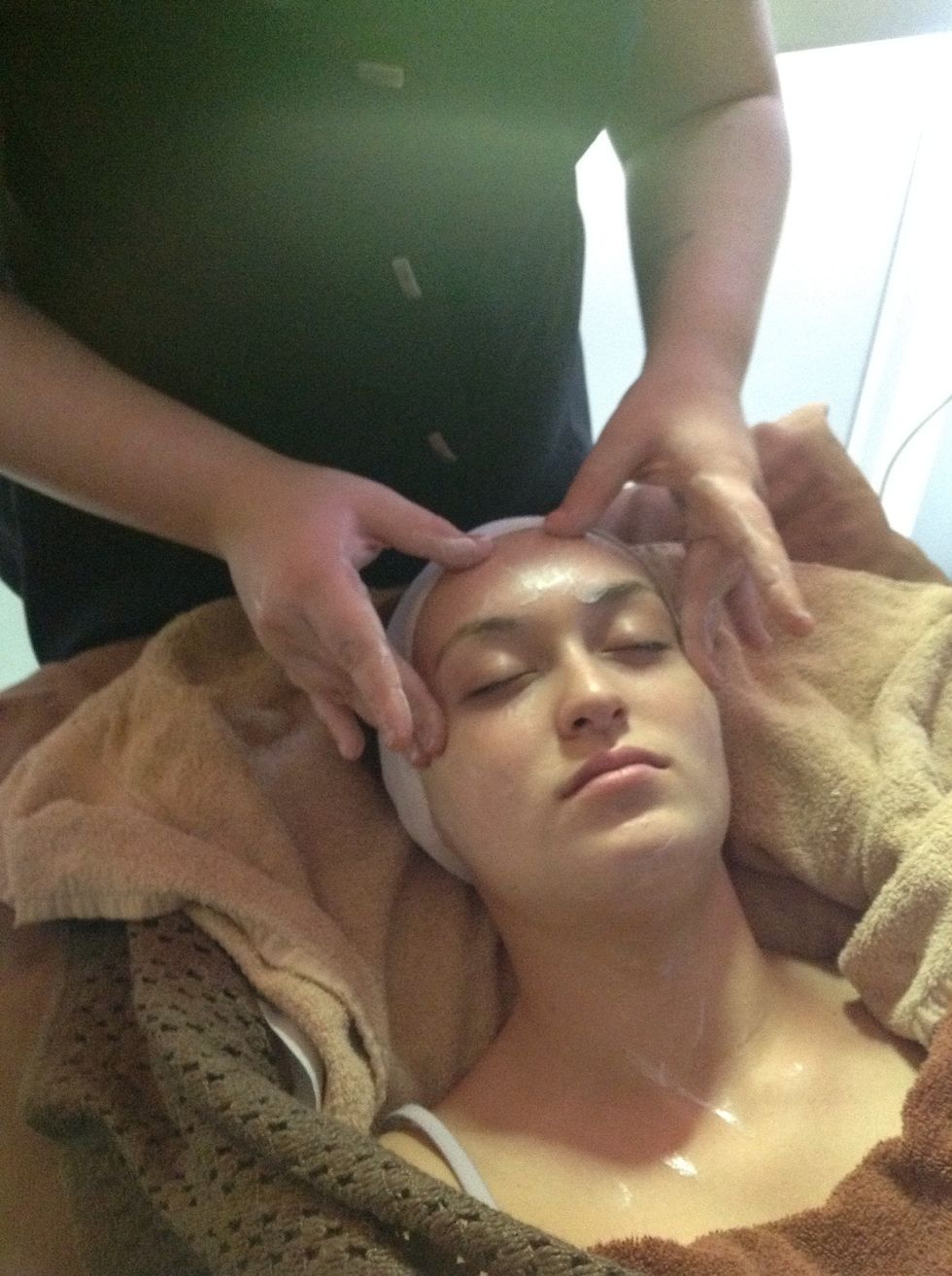 Complete with pressure to the temples.
Remove the cleanse with a hot towel. Apply toner on damp cotton wool to remove any grease. Blot dry with a tissue.
Select appropriate cleanser and to suit skin type