Each round of racquetball starts with the serve, which puts the ball into play for the opposing person or team. Once the first serving side has been determined, the game is on!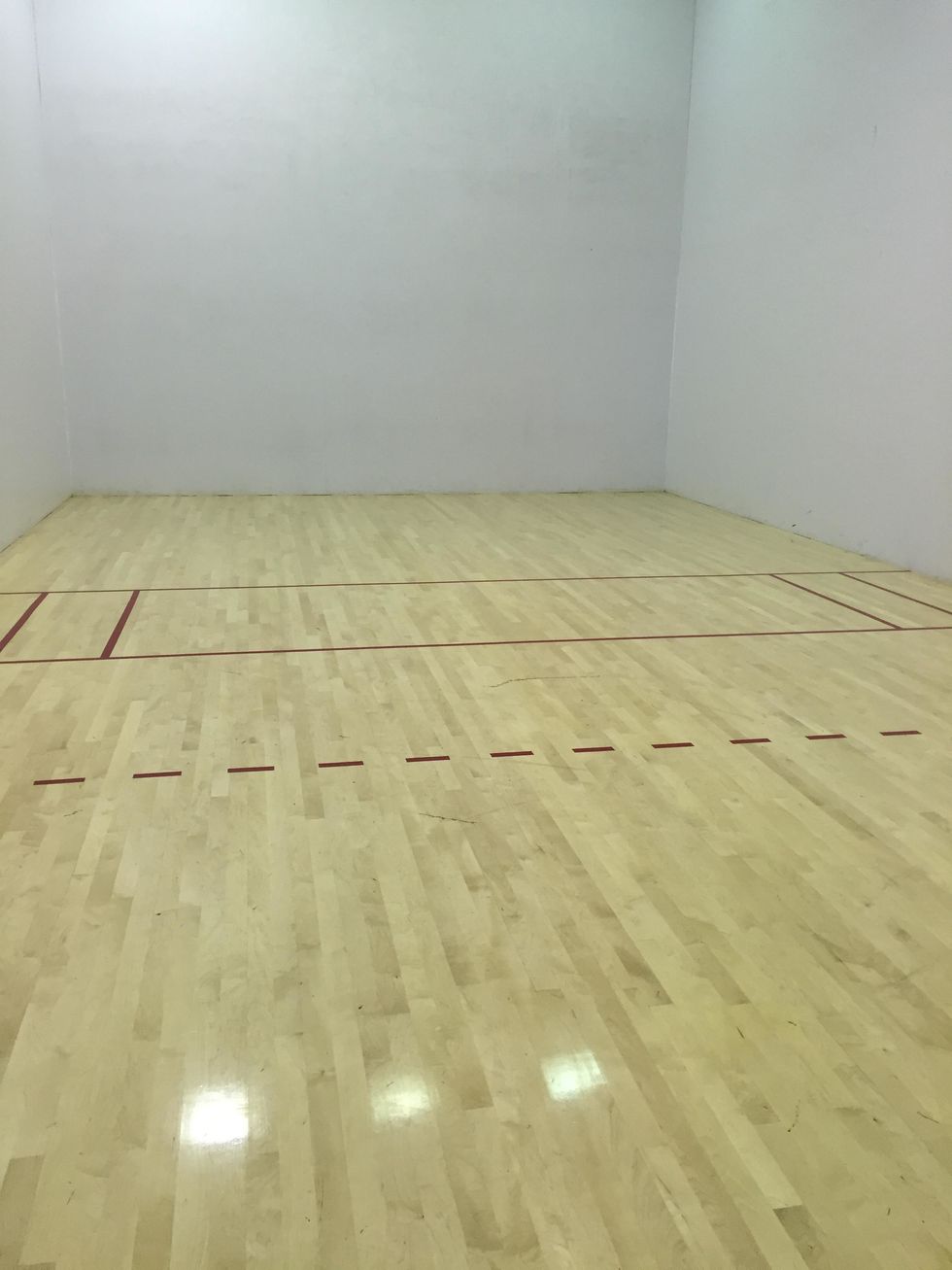 When serving, stand anywhere within the service zone, which is the rectangle made by the service line (near the front wall) and the short line (between the service line and the dashed receiving line).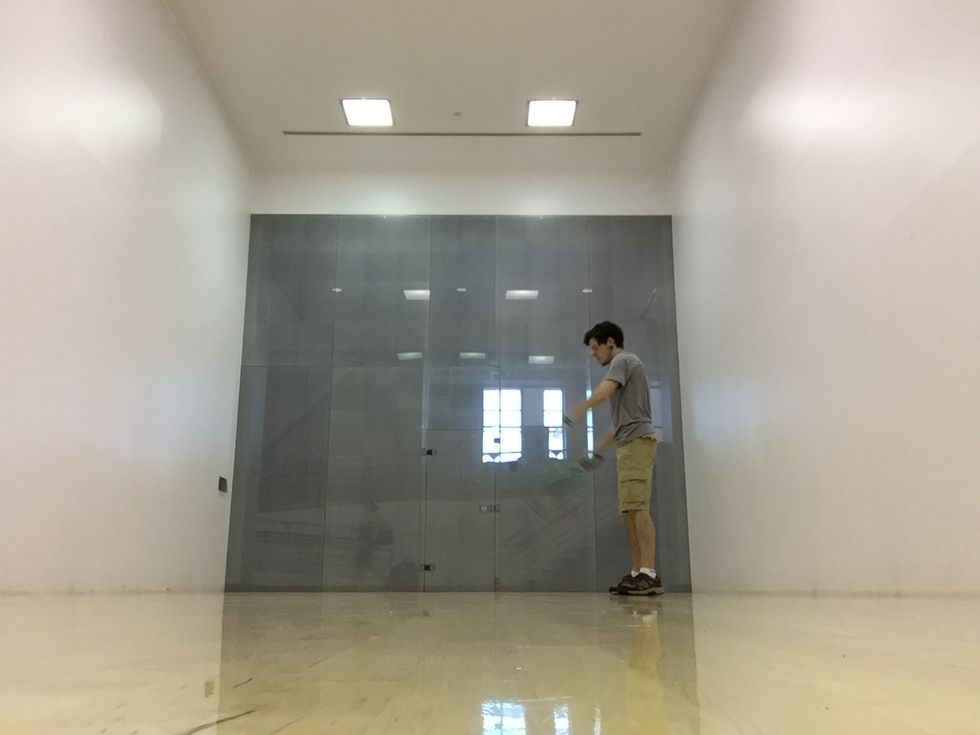 Begin by facing the side wall and dropping the racquetball.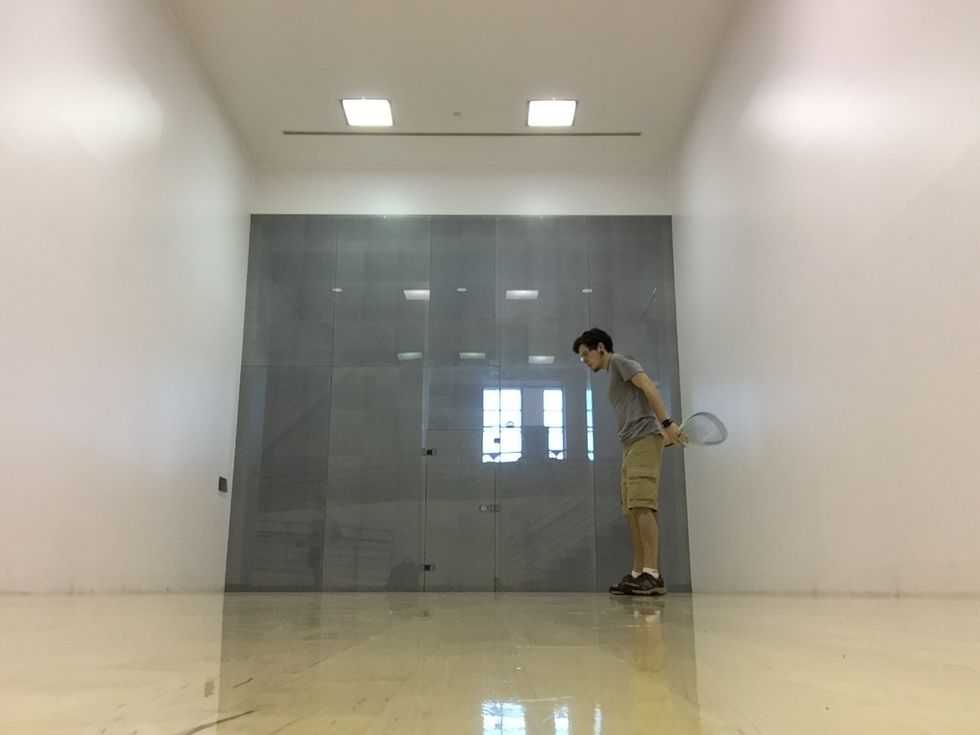 Wait for the ball to hit the ground, then bounce back up. Once it has reached the desired height, swing and contact the ball.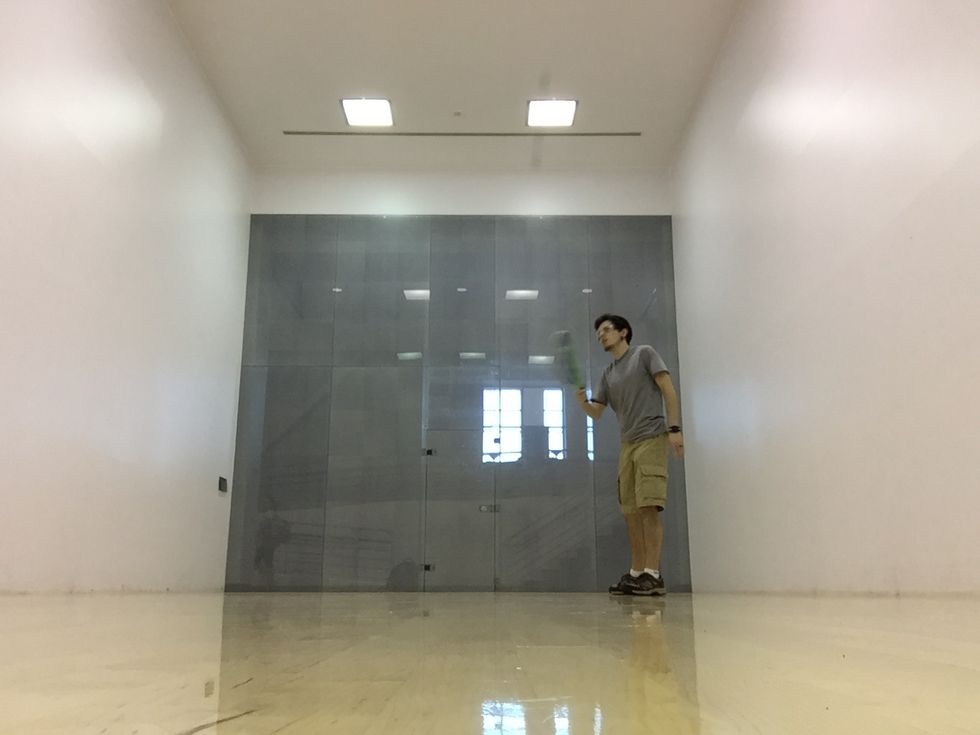 Be sure to follow through! If done correctly, the ball should strike the front wall, bounce off, and land just behind the short line, which should be directly behind you. Make sure not to get hit!
These serves are legal if the ball hits the floor past the short line: Front wall - floor; Front wall - Left Side - floor; Front wall - Right Side - floor.
These serves result in a fault: Ball doesn't pass the short line (short serve), hits the front wall then both side walls (3 wall serve), the ceiling (ceiling serve), or the back wall (long serve).
After two service attempts result in faults, the referee will call a sideout, and the serve will go to the next player or team. Remember: only the serving side can score, so make it count!
1.0 Racquet
1.0 Racquetball
1.0 Pair of Goggles
Water!