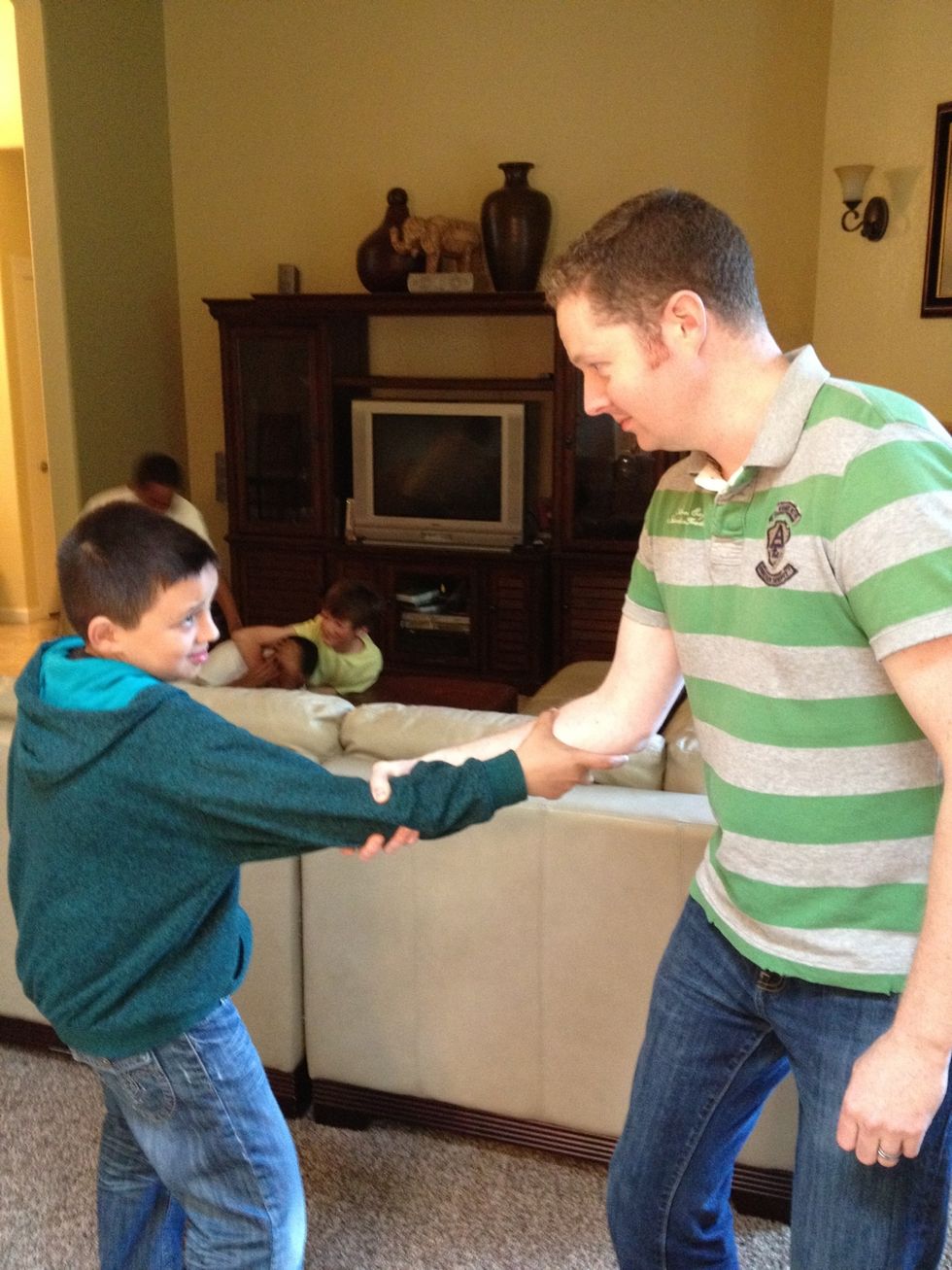 Perform Arm Shake by grabbing your bro by the forearm.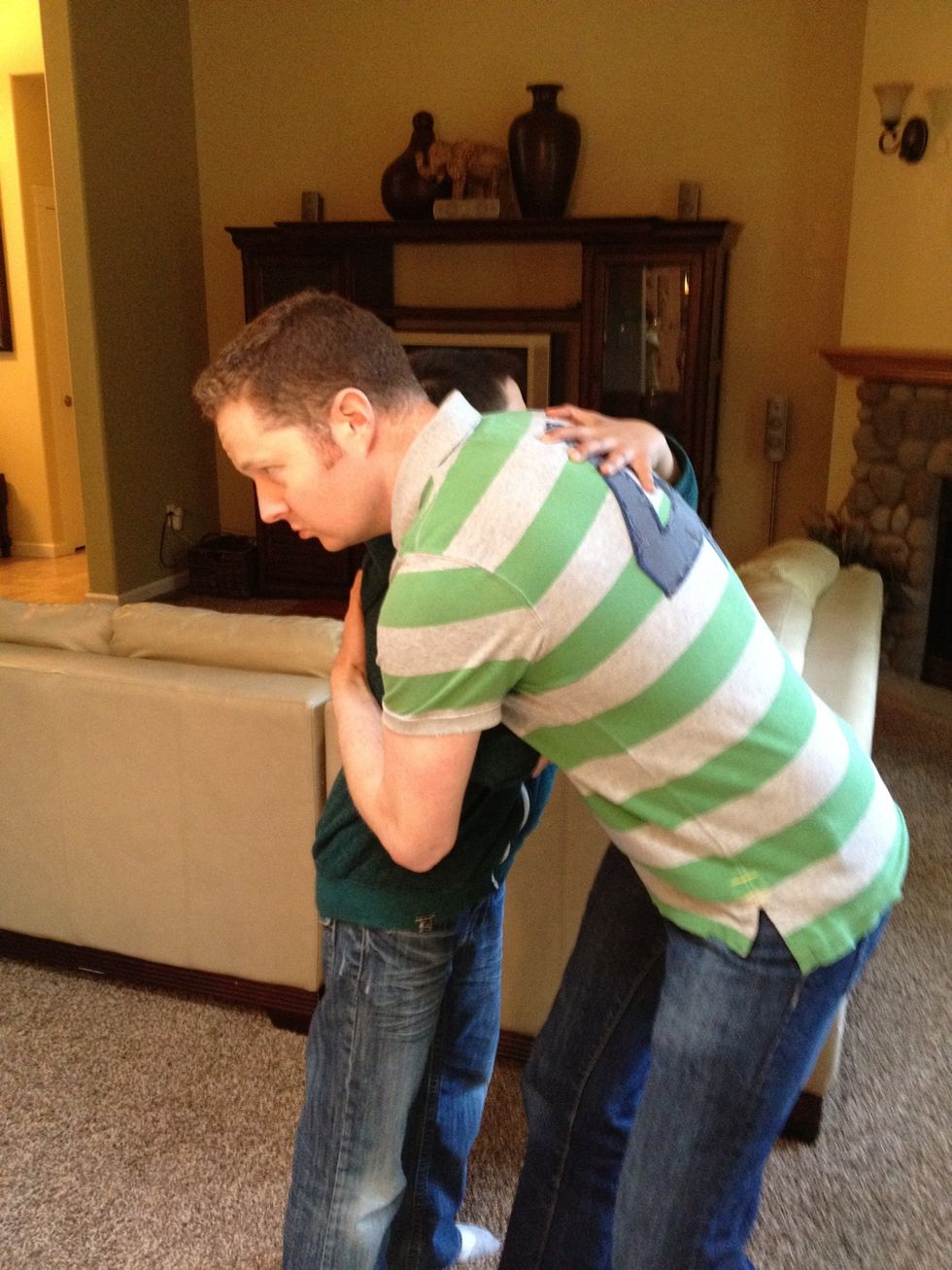 Pull it in for the one armed Bro Hug.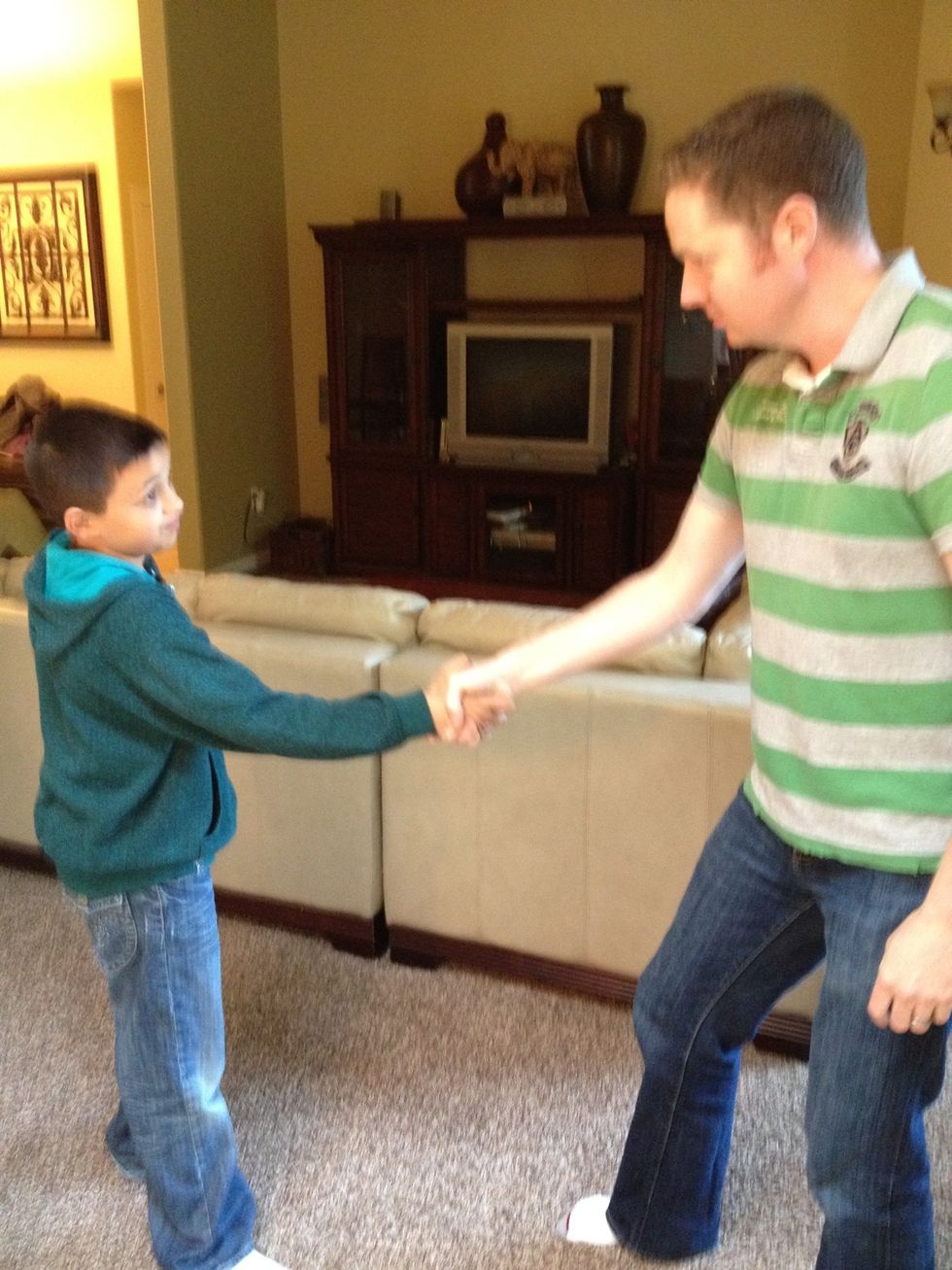 Return to a standard handshake.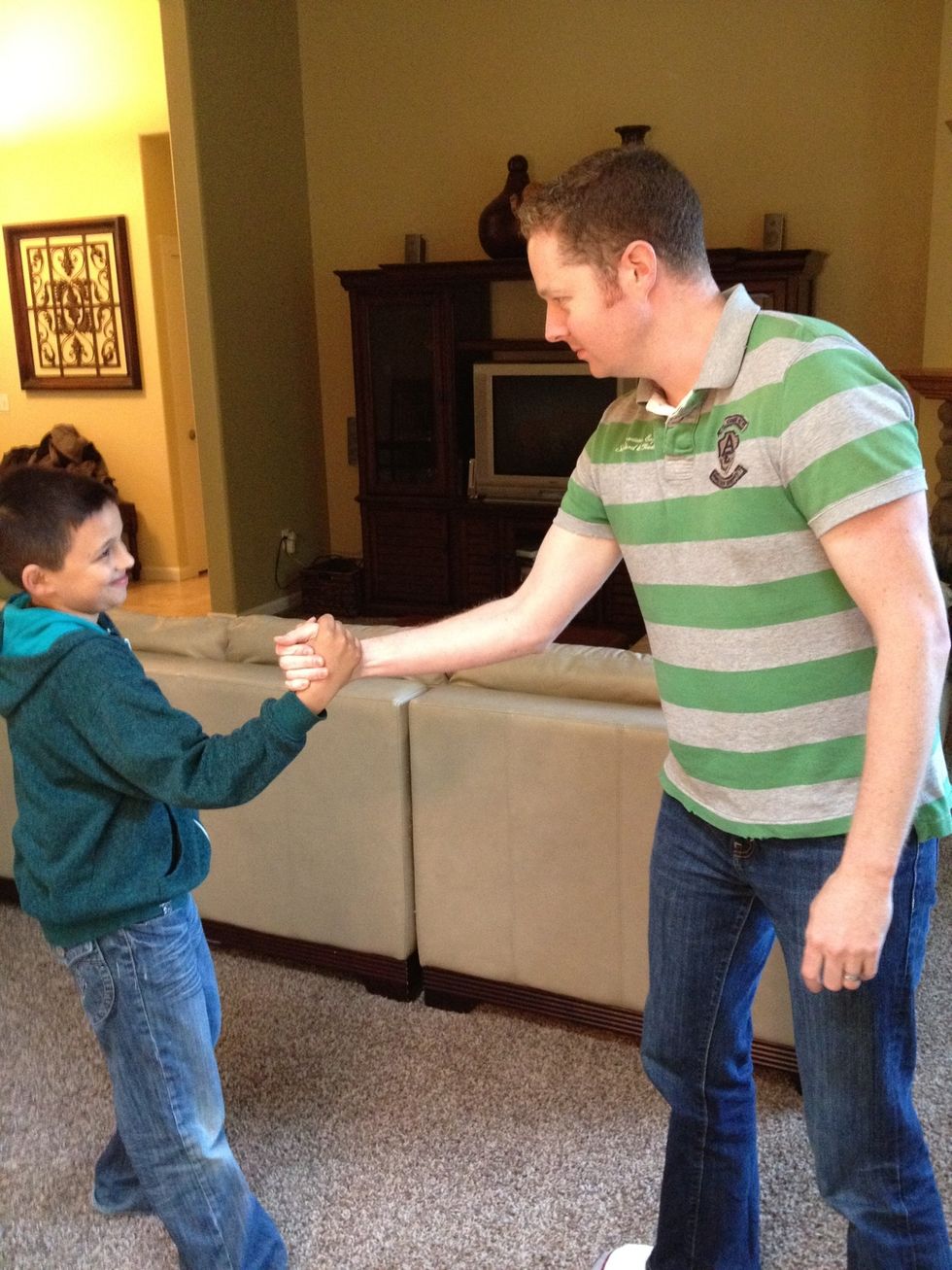 Switch it up to the thumb lock by linking thumbs and wrapping fingers around each others opposing palms
Prep for the first fist bump.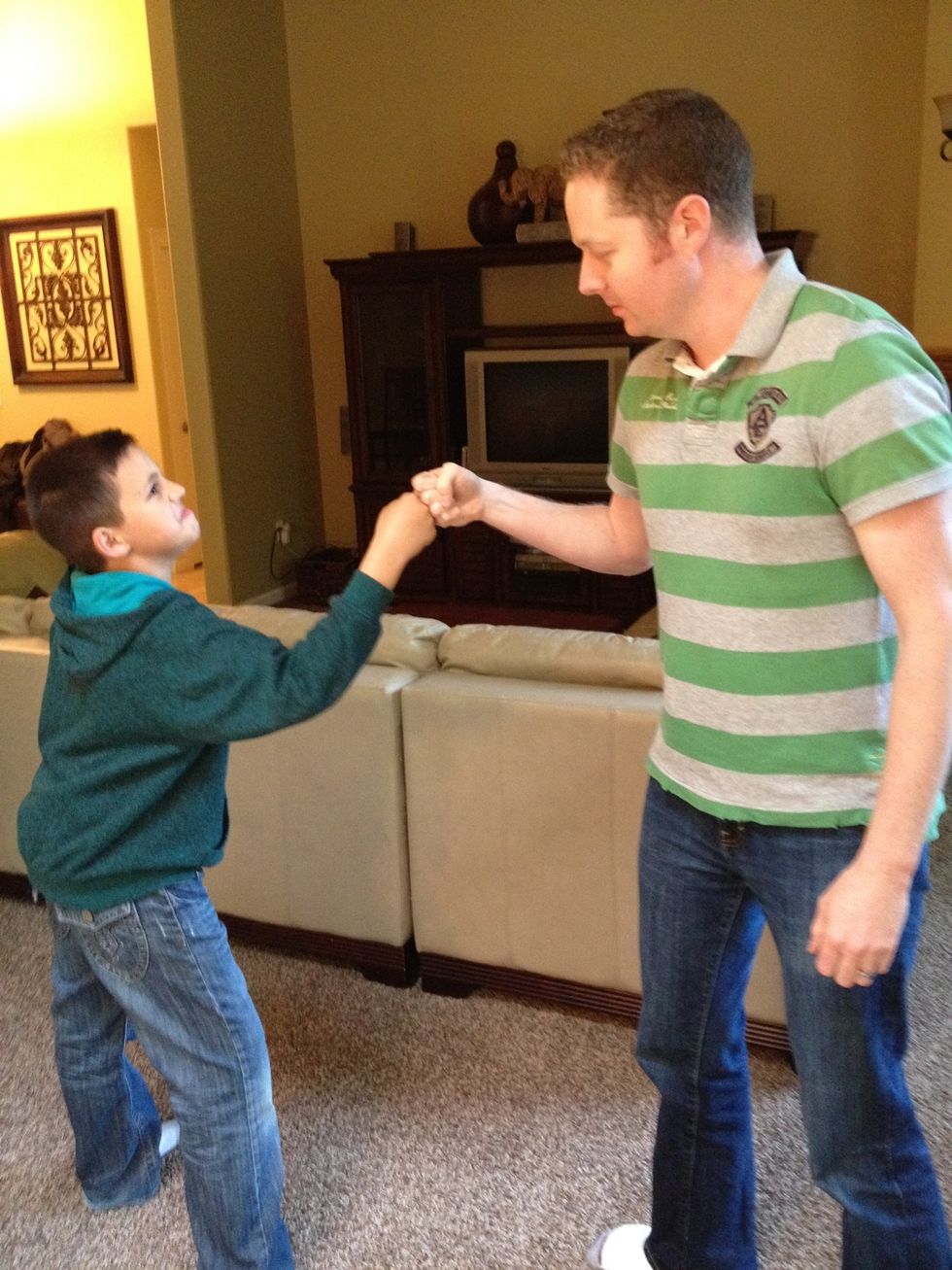 Perform said fist bump.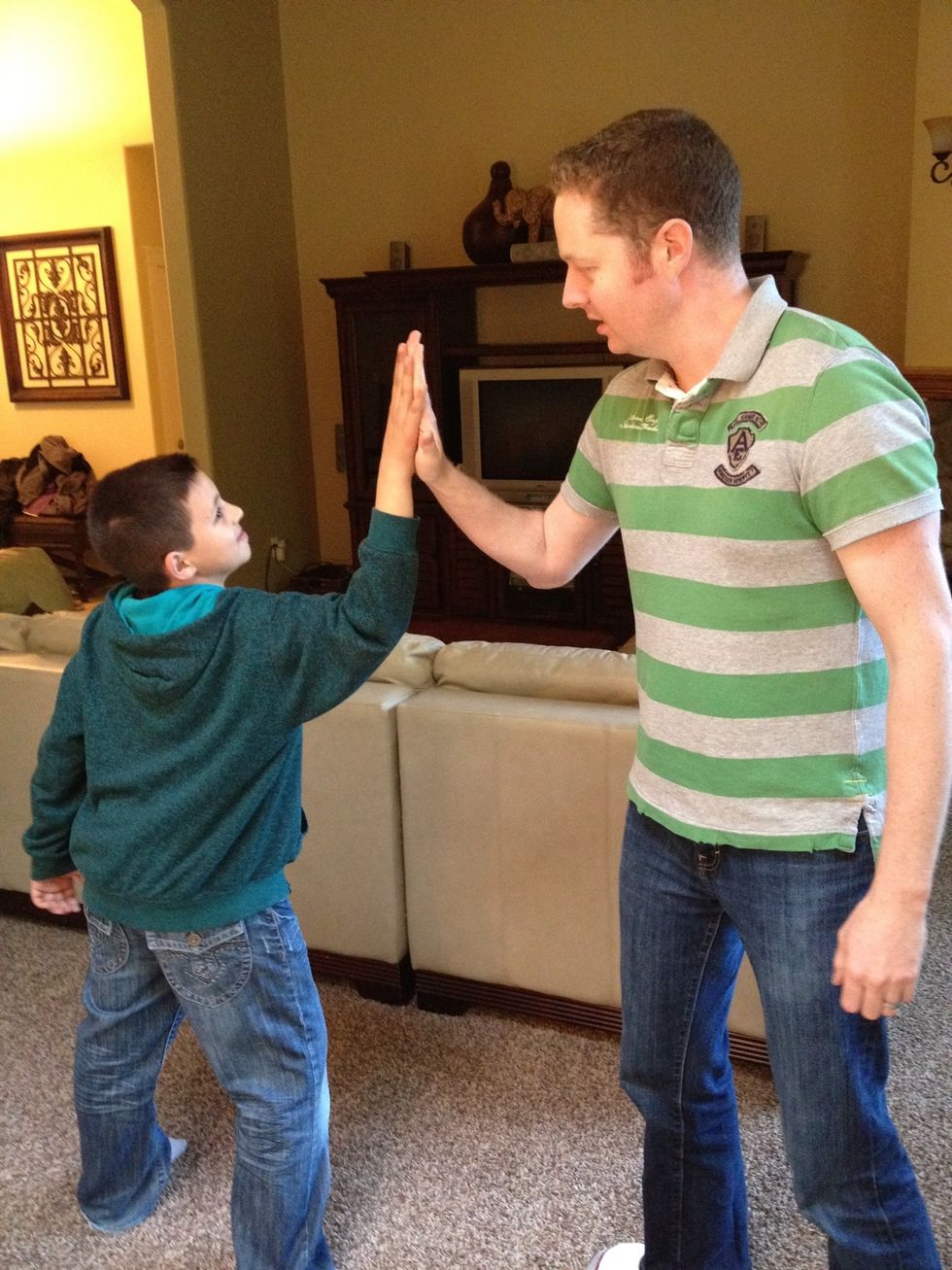 Transition from the completed fist bump directly to a completed high five.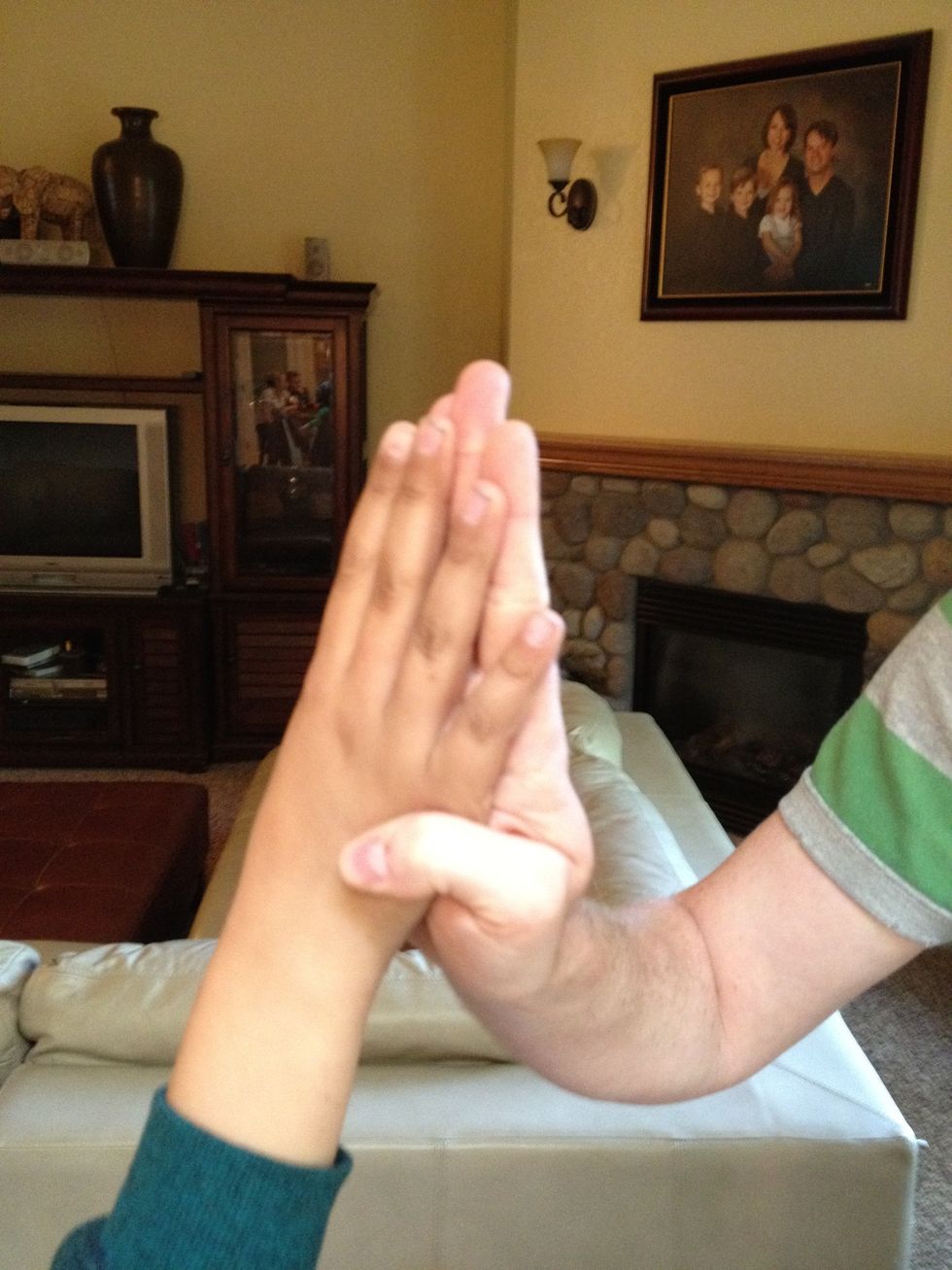 While in the high five wrap thumbs for the Thumb Hug.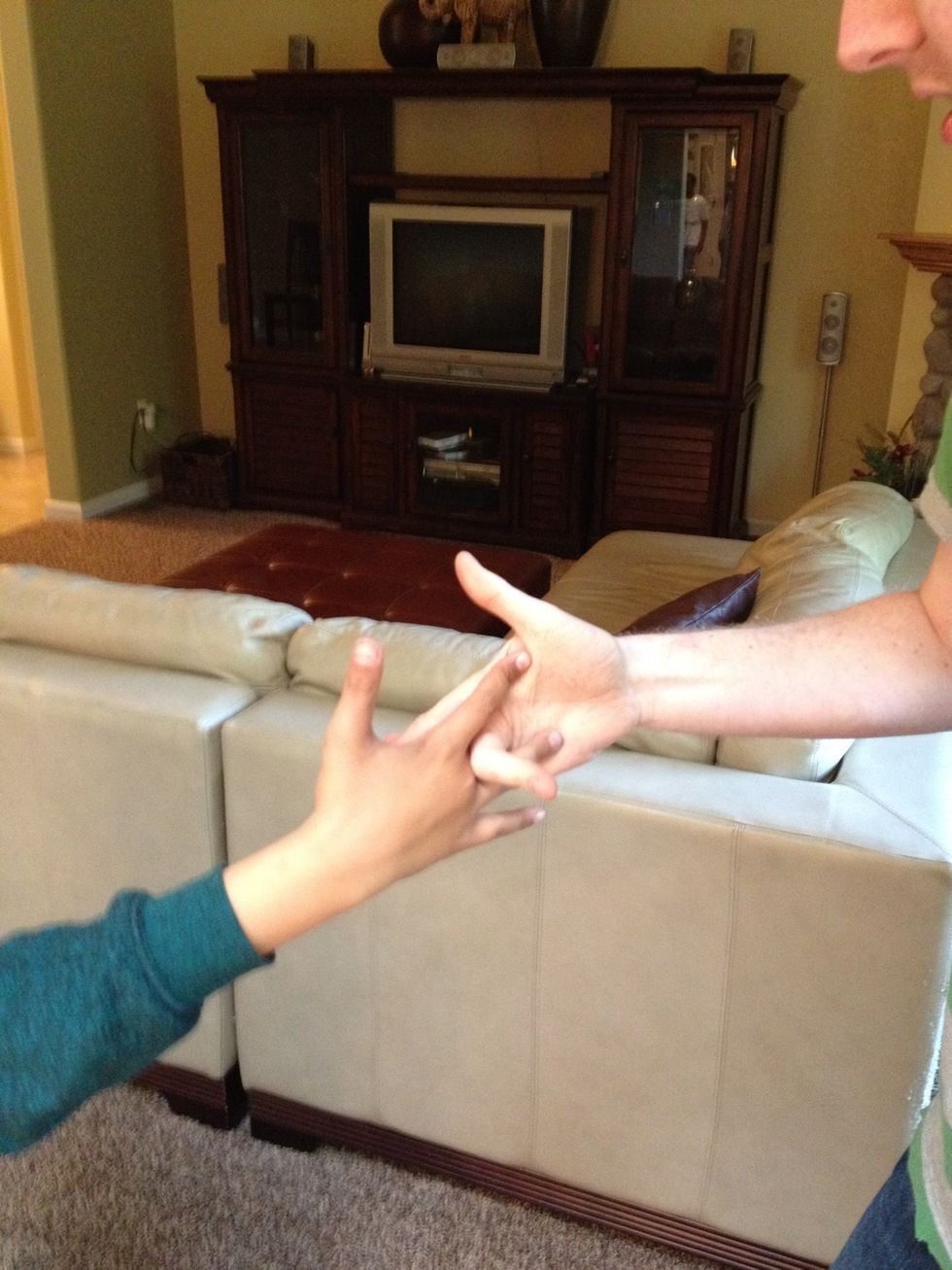 After the Thumb Hug return to a standard high five and link middle fingers with your middle finger closer to your body. Rotate wrist clockwise 90 degrees. And wiggle middle fingers.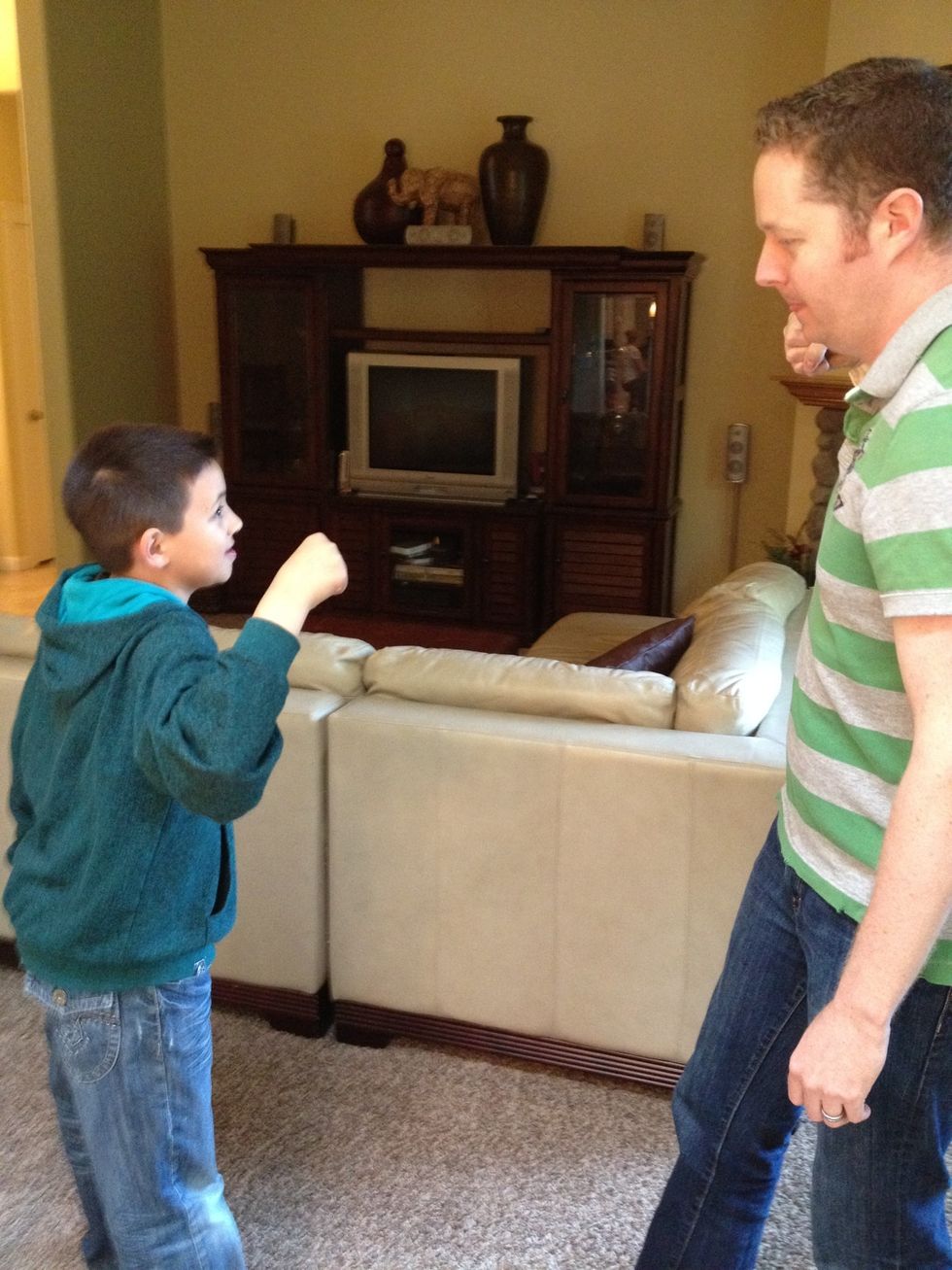 Pull back for second fist bump.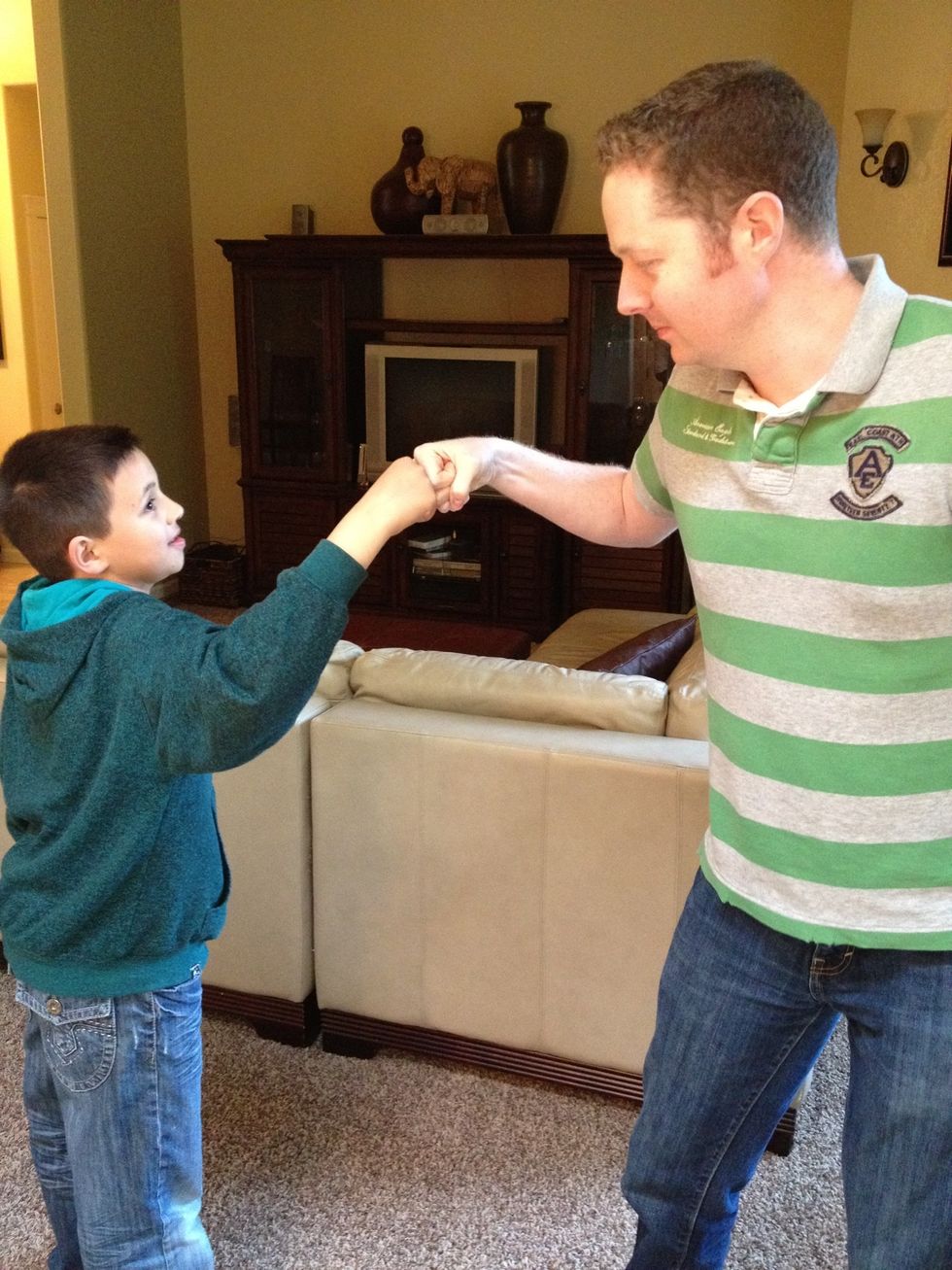 Perform second fist bump.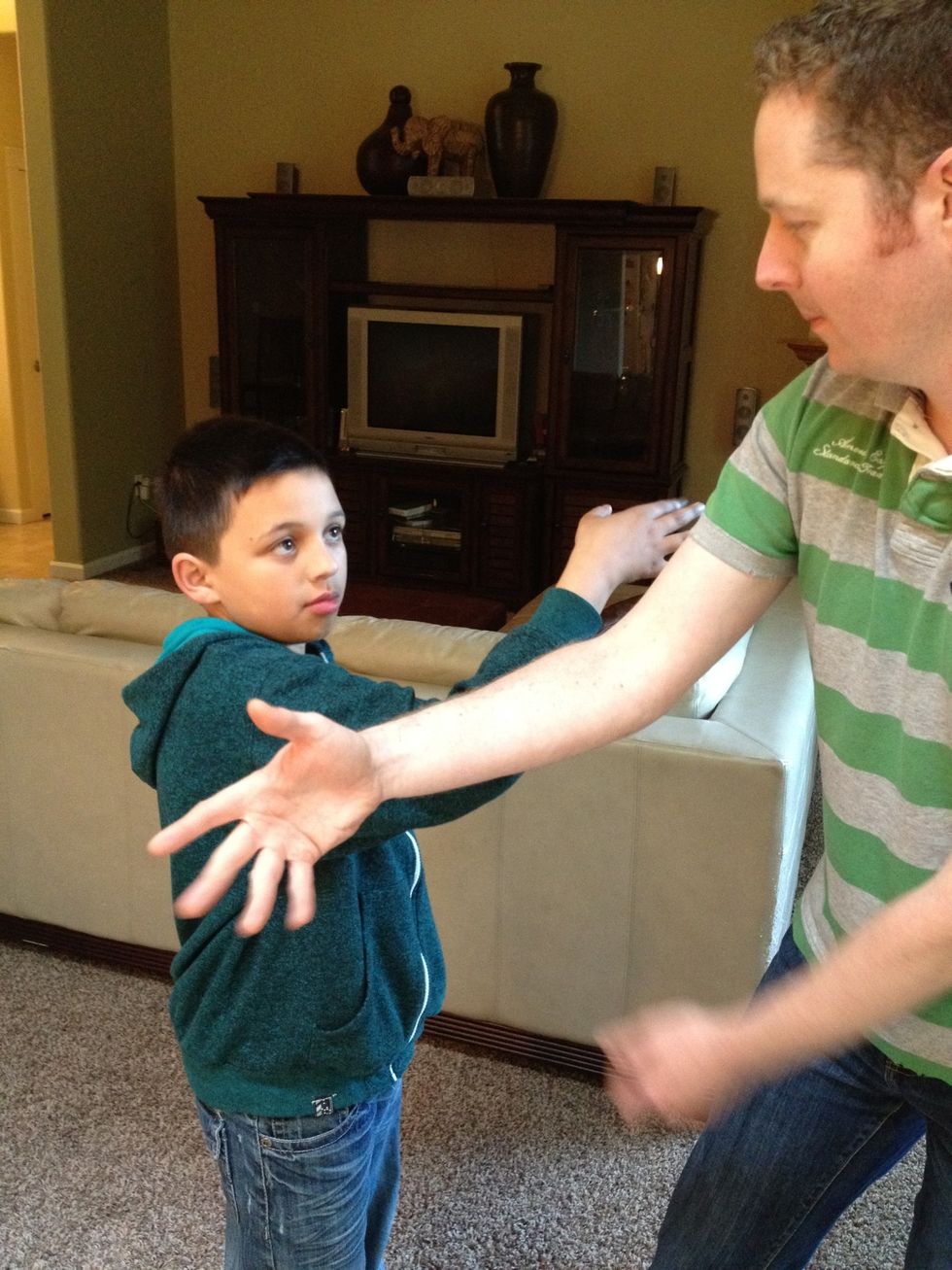 Explode through the fist bump.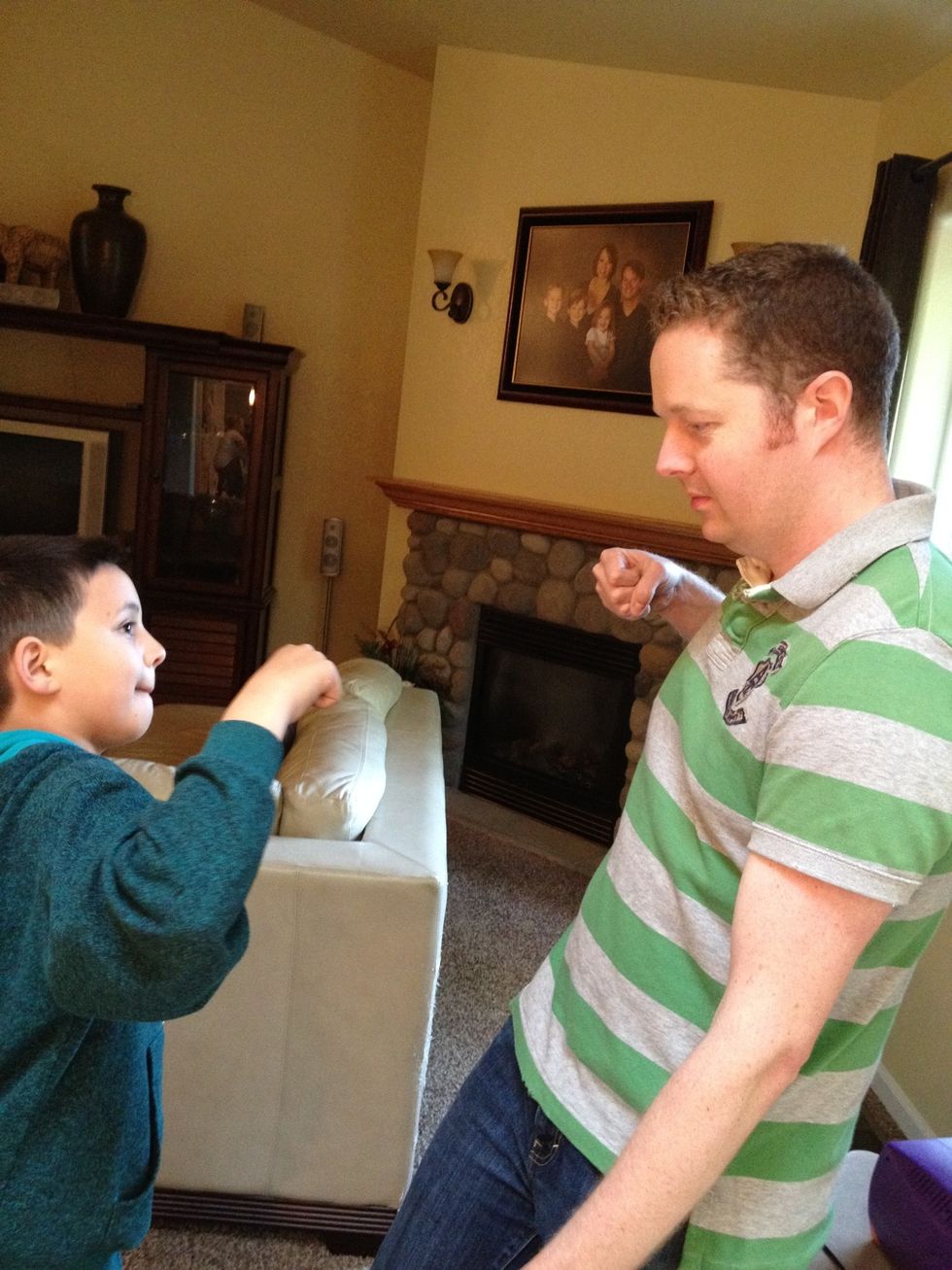 Pull back for final fist bump.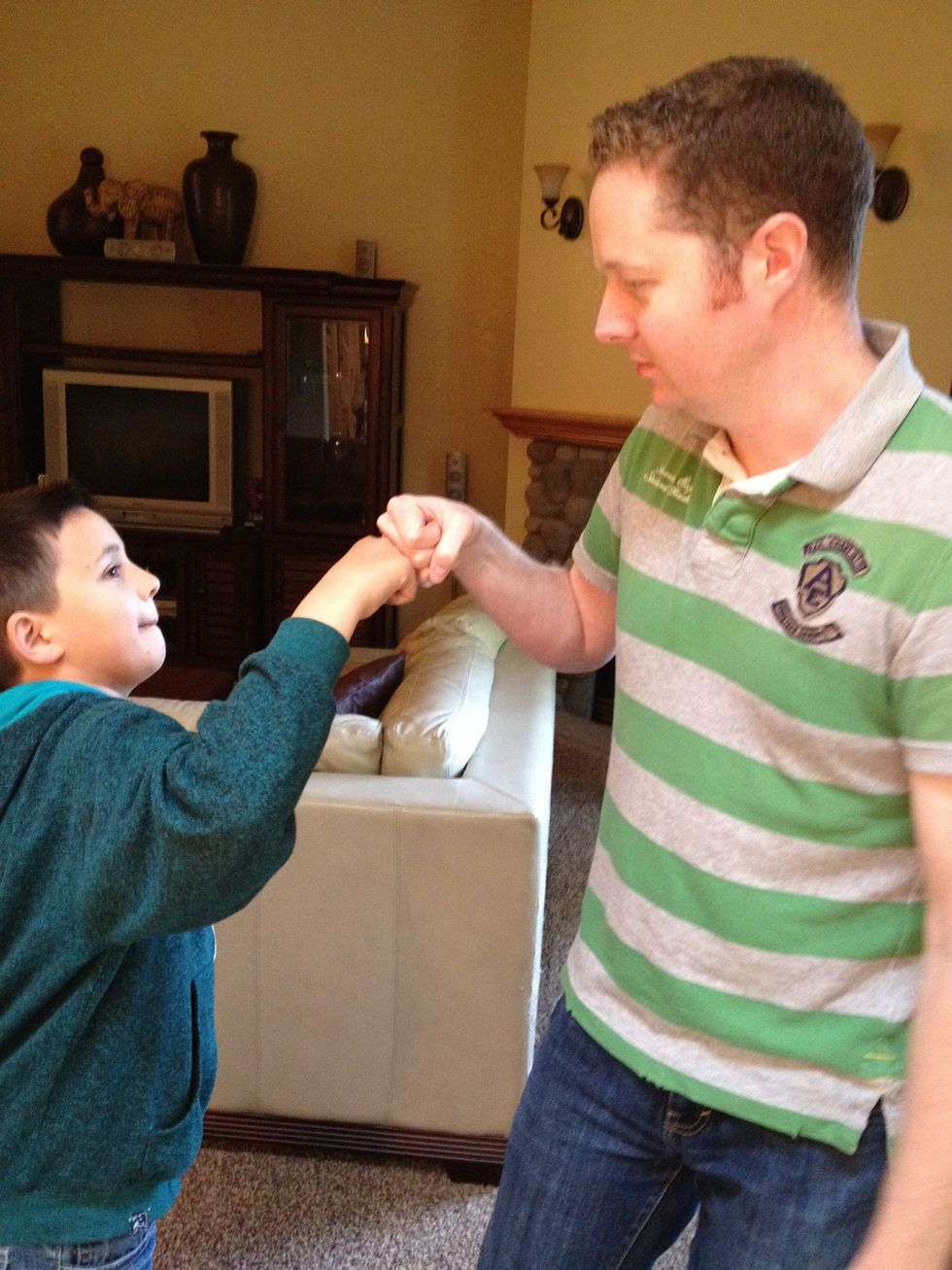 Perform final fist bump.
2.0 Bros
2.0 Hands
8.0 Fingers
2.0 Opposable Thumbs