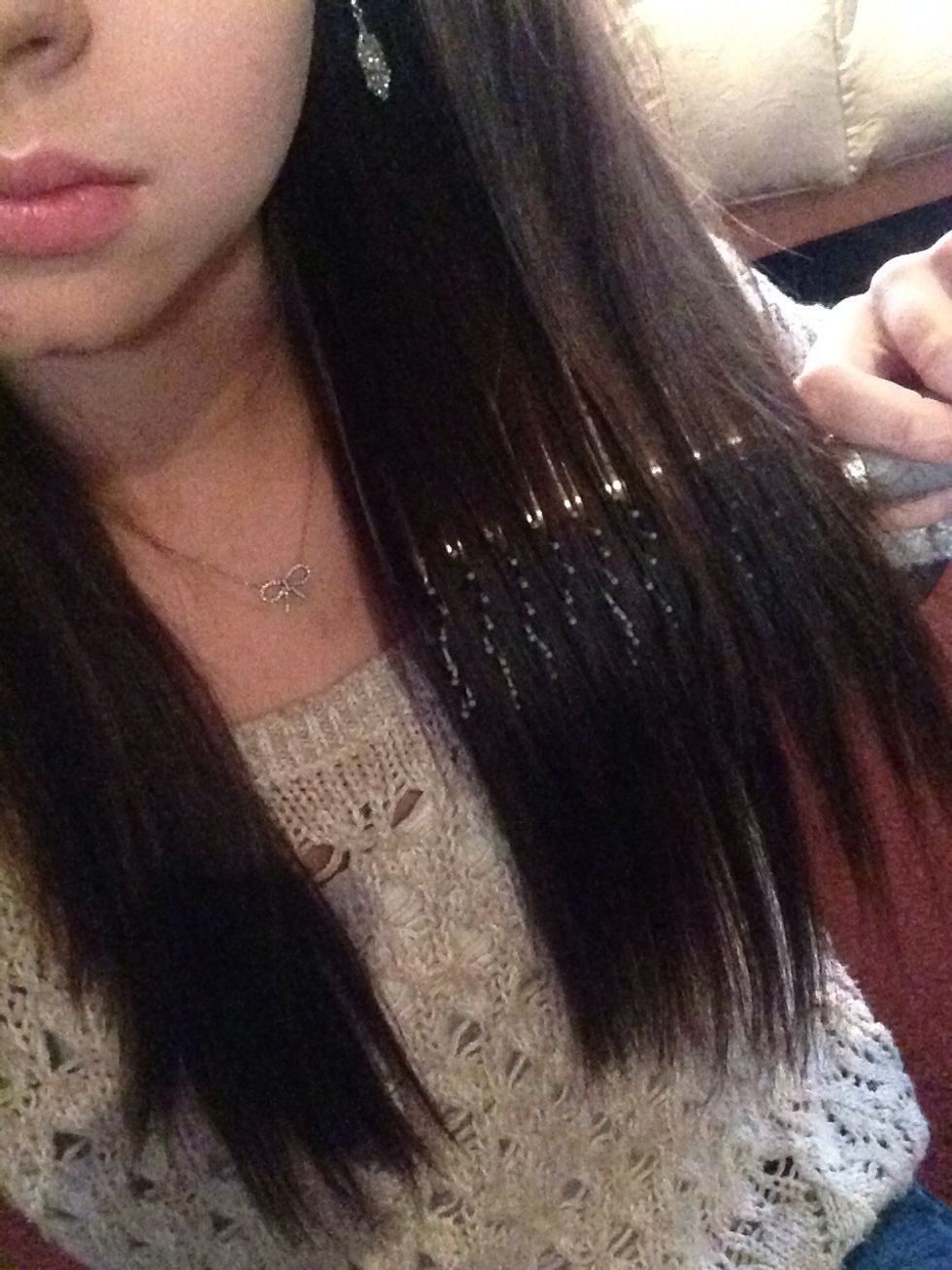 Brush out all the knots in your hair.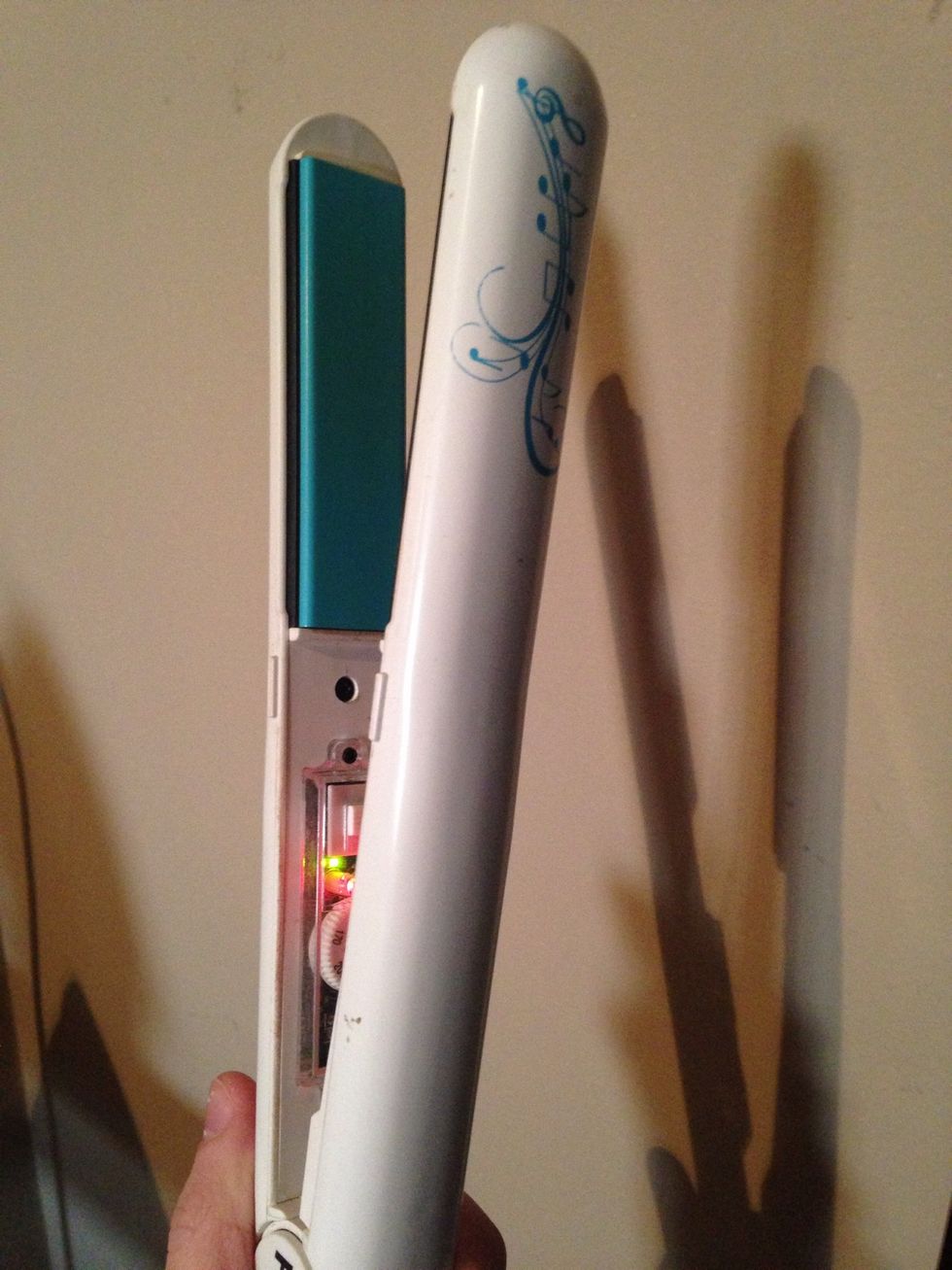 Turn on your straightener. (I have mine on the highest heat setting)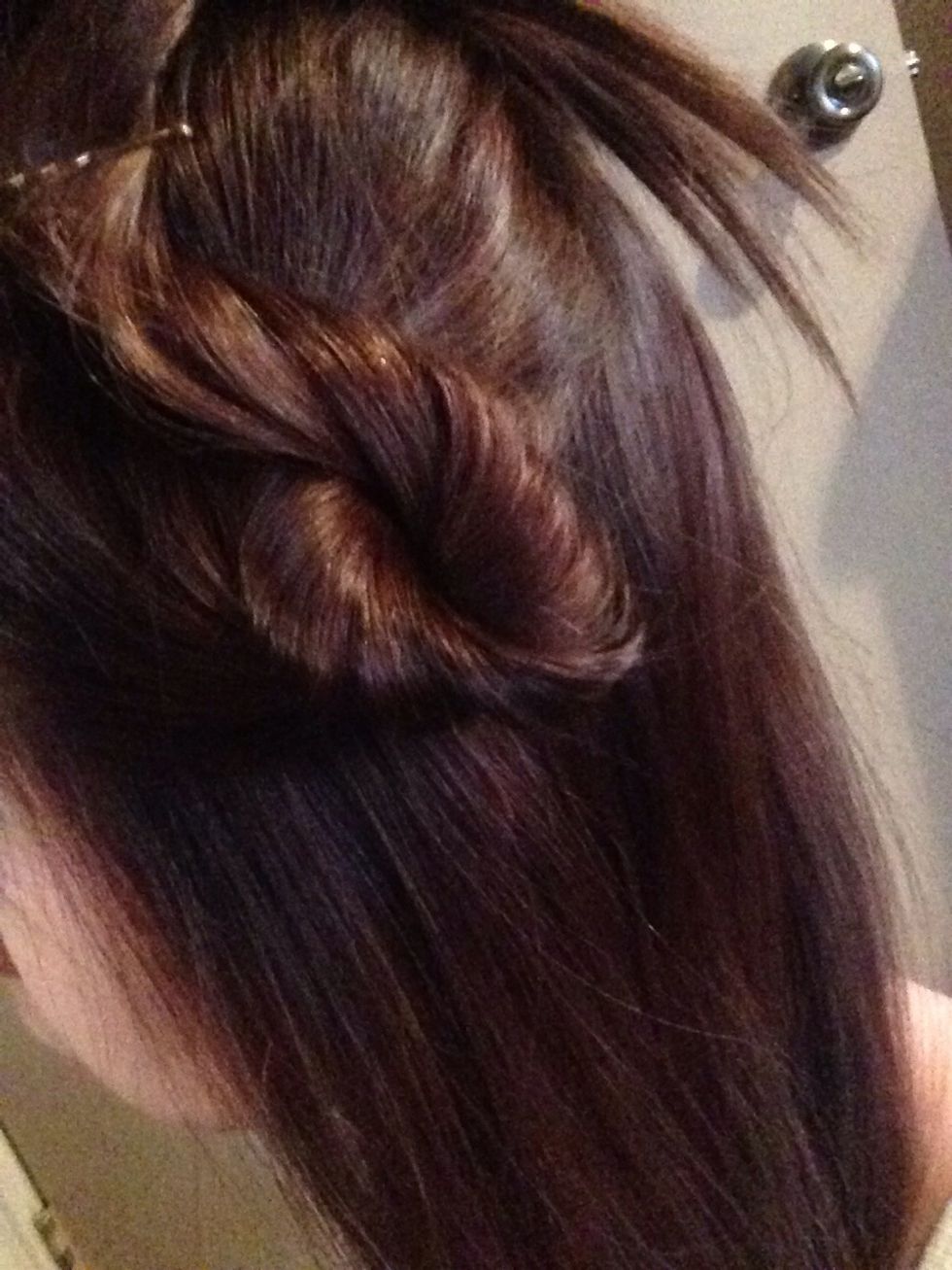 Twist and Pin up top layer of your hair. Separating it into sections is the key.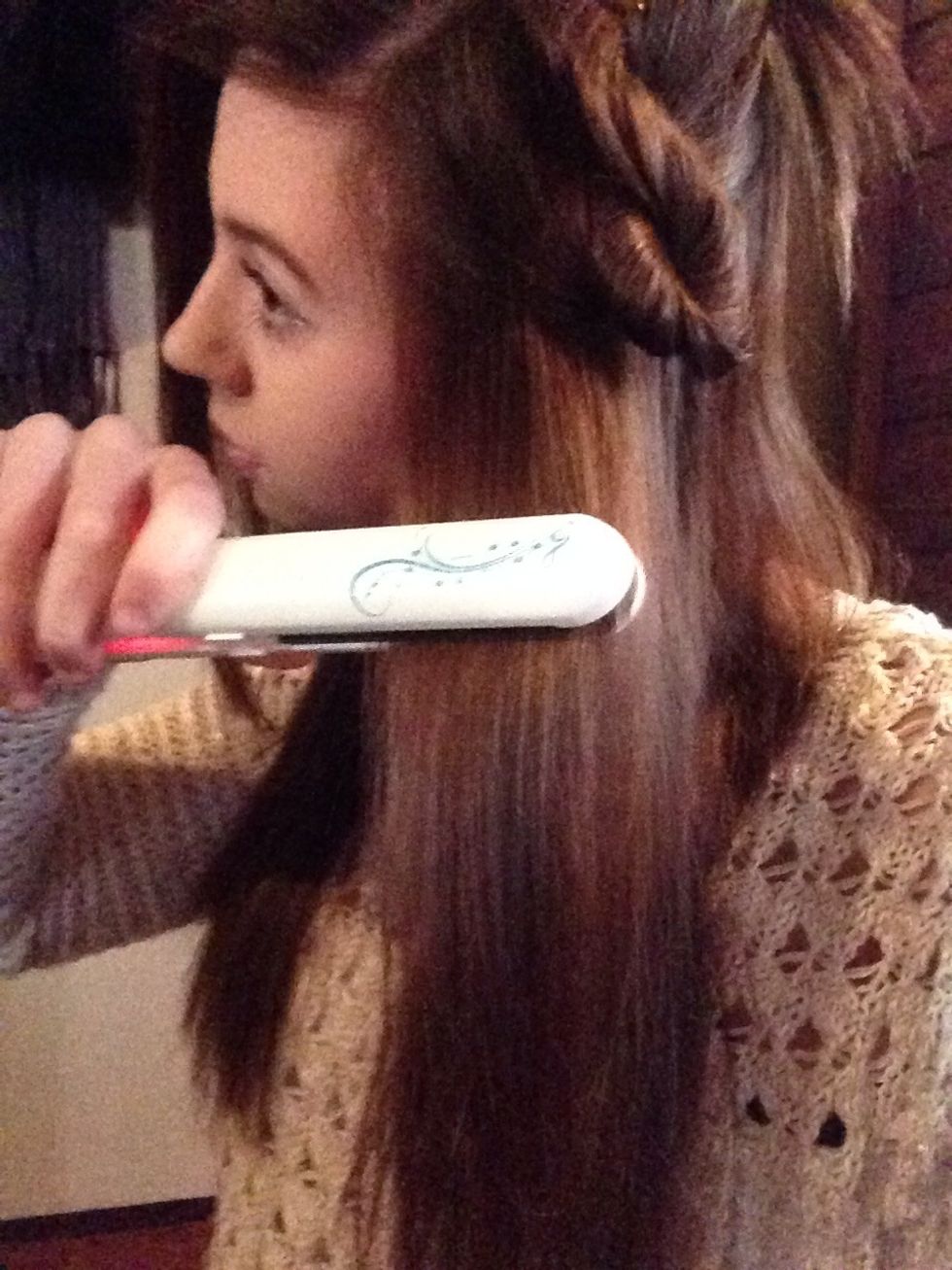 Straighten each section of hair.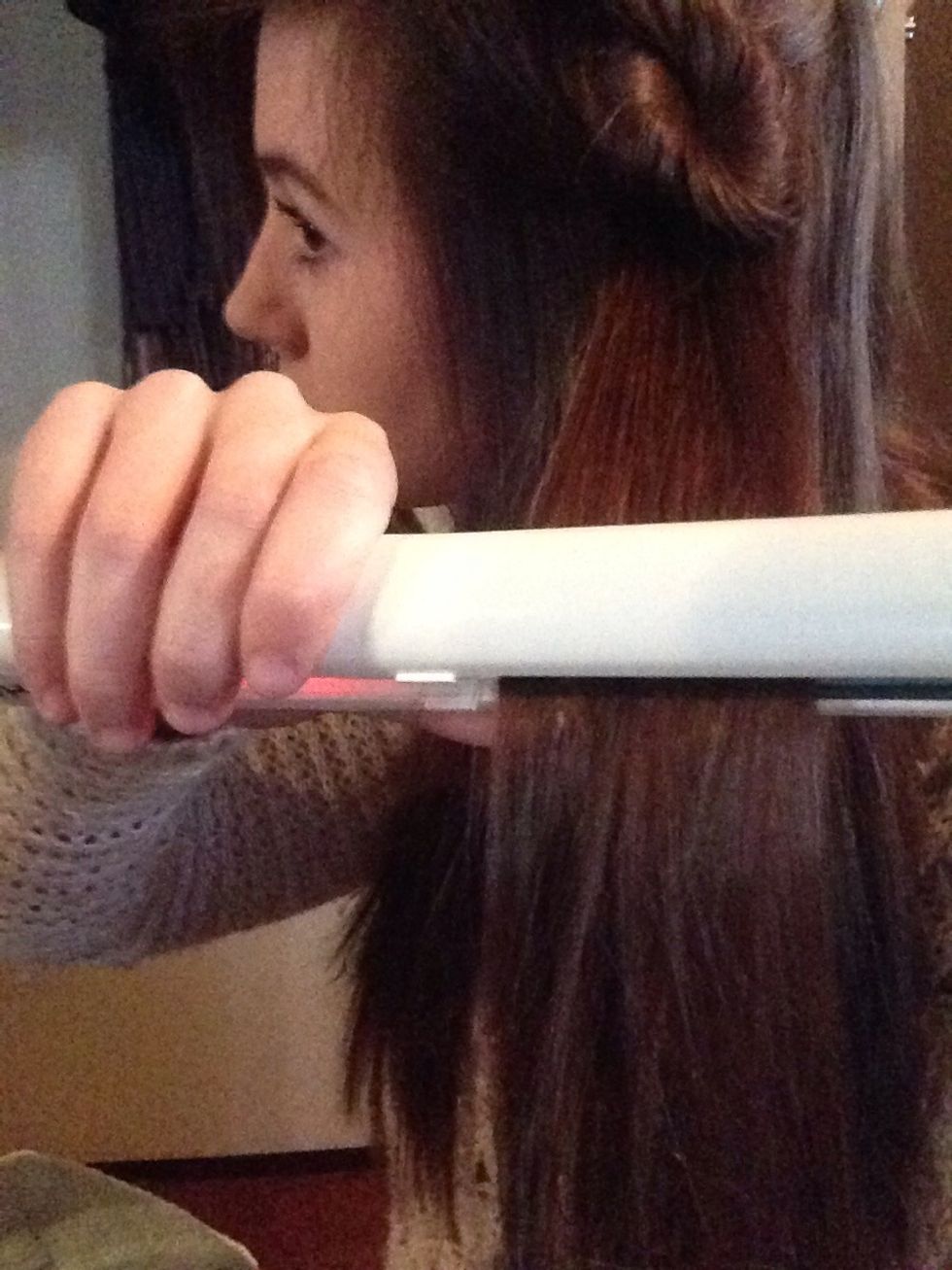 By pulling your hair away from your face and letting it fall down makes it straighter.
Continue to straighten the rest of your hair in sections. Do the same on the other side of your head.
Tip: I find it easier to do different hairstyles when my hair is pin straight, try it out!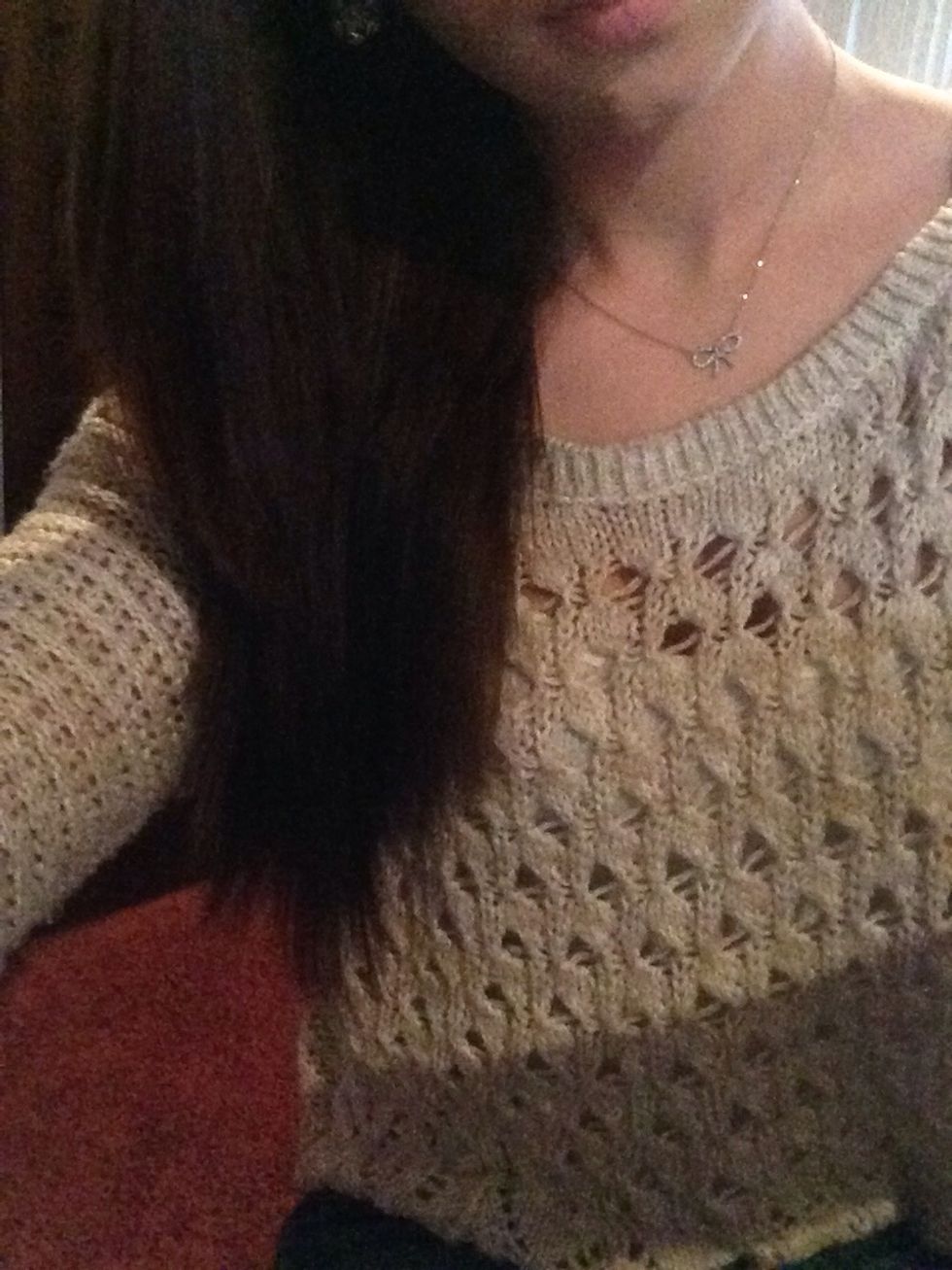 (Optional) If you prefer to, finish with a little hairspray.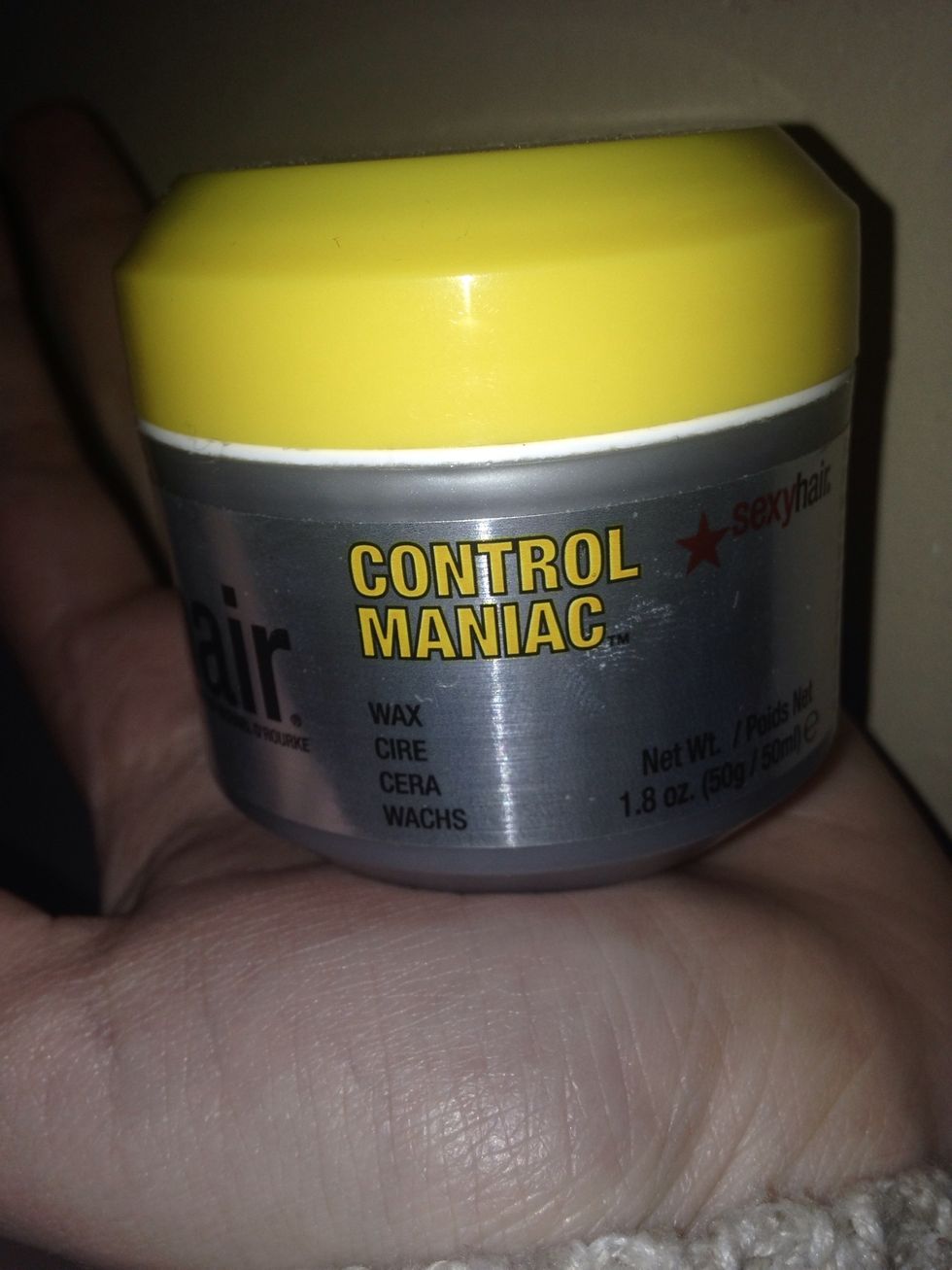 To Control Frizz, I use Control Maniac by Sexy Hair. Just a dab on your finger and gently smooth throughout your hair. (Optional)
Straightener
Hair Brush
Hairspray (optional)
Control Wax (Optional)