Preparing the dough which is the same for all. Flour+water. Much later little egg is added. But one can always prepare it without egg. In a mixer put flour+salt+egg mix. Add water by by bit➡️
The dough is shiny and firm. Divide into two balls cover and let rest 30ins at least. This recipe will make 45-50 dumplings
In the meantime prepare the stuffing. Here I am preparing the Lebanese version..shishbarak. Minced lamb or beef + onion + salt/pepper + garlic + fresh coriander
Put a small Tsp of meat mixture. Fold in a triangle the fold the triangle like above
Now preparing the yogurt sauce. Traditionally goats yogurt is used as it doesn't split when heated but if not available use a could yogurt but add 1 TBsp of maizeina / 500 ml of yogurt.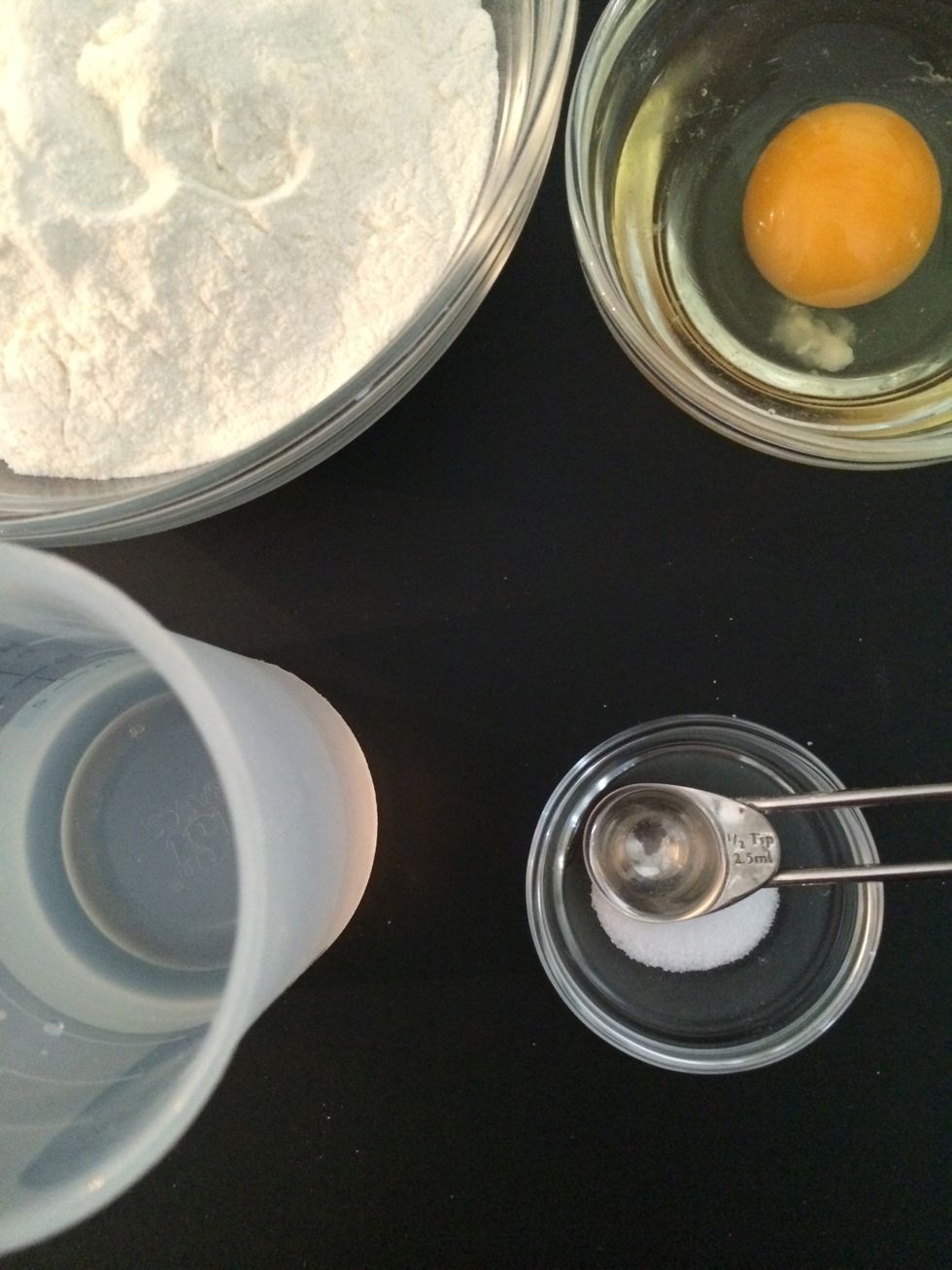 Flour 300g + 1 egg (70g) + 1/2 tsp salt + 120 ml water. The water Is variable. It depends on the size of the egg and the kind of flour, climate etc...
Beat the egg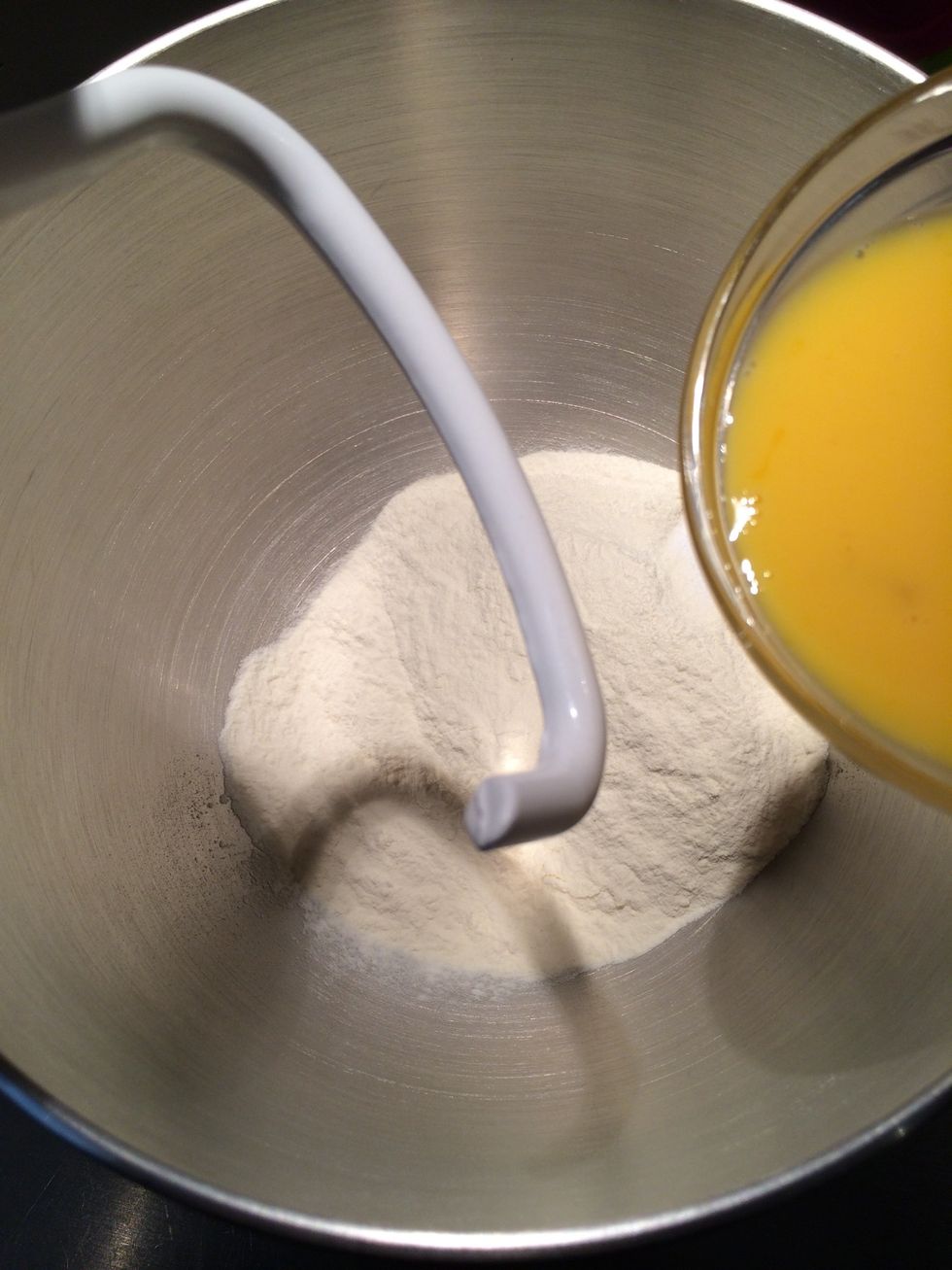 Put flour, salt run the mixer add the egg mix a bit and while the machine is running on low add the water bit by bit➡️
➡️➡️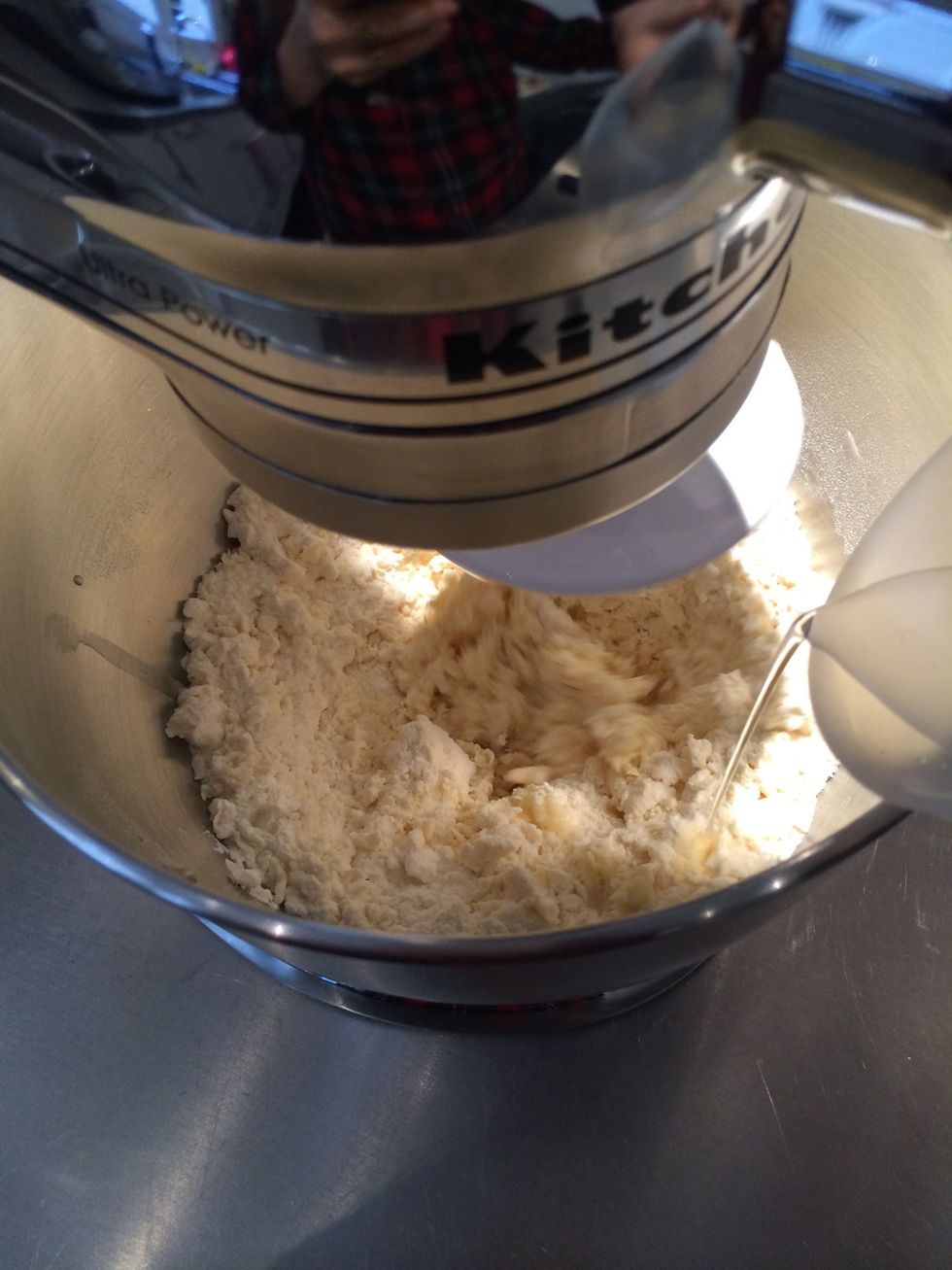 ➡️➡️
Until you get a rather strong dry dough and not sticky. (You might use all the water.. A bit more... A bit less)
Divide into 2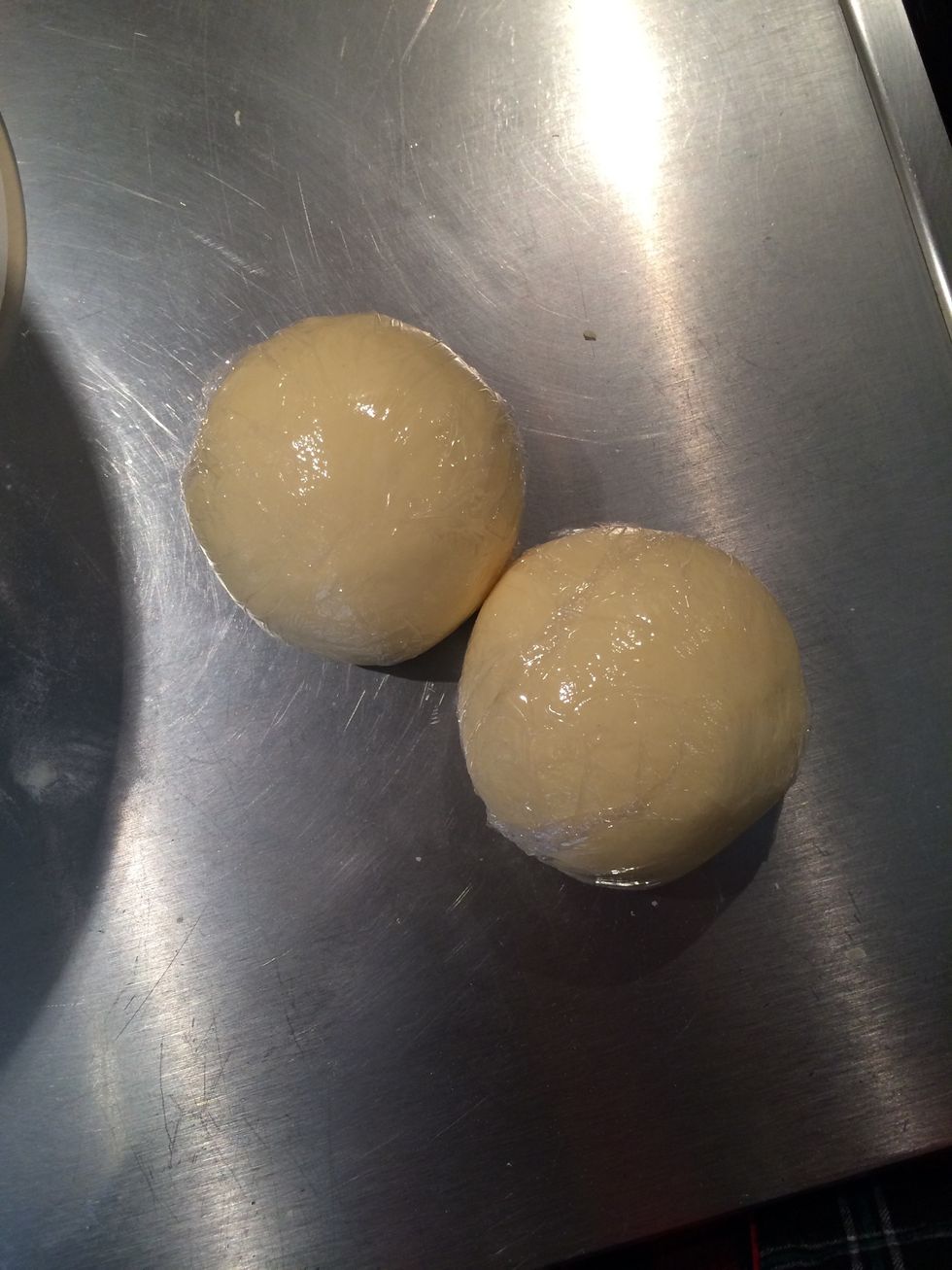 Wrap in a plastic film. Let rest for at least 30 mins. In the meanwhile prepare the stuffing. Here I am making the Lebanese-Syrian version shishbarak; dumplings in the yogurt sauce & served with rice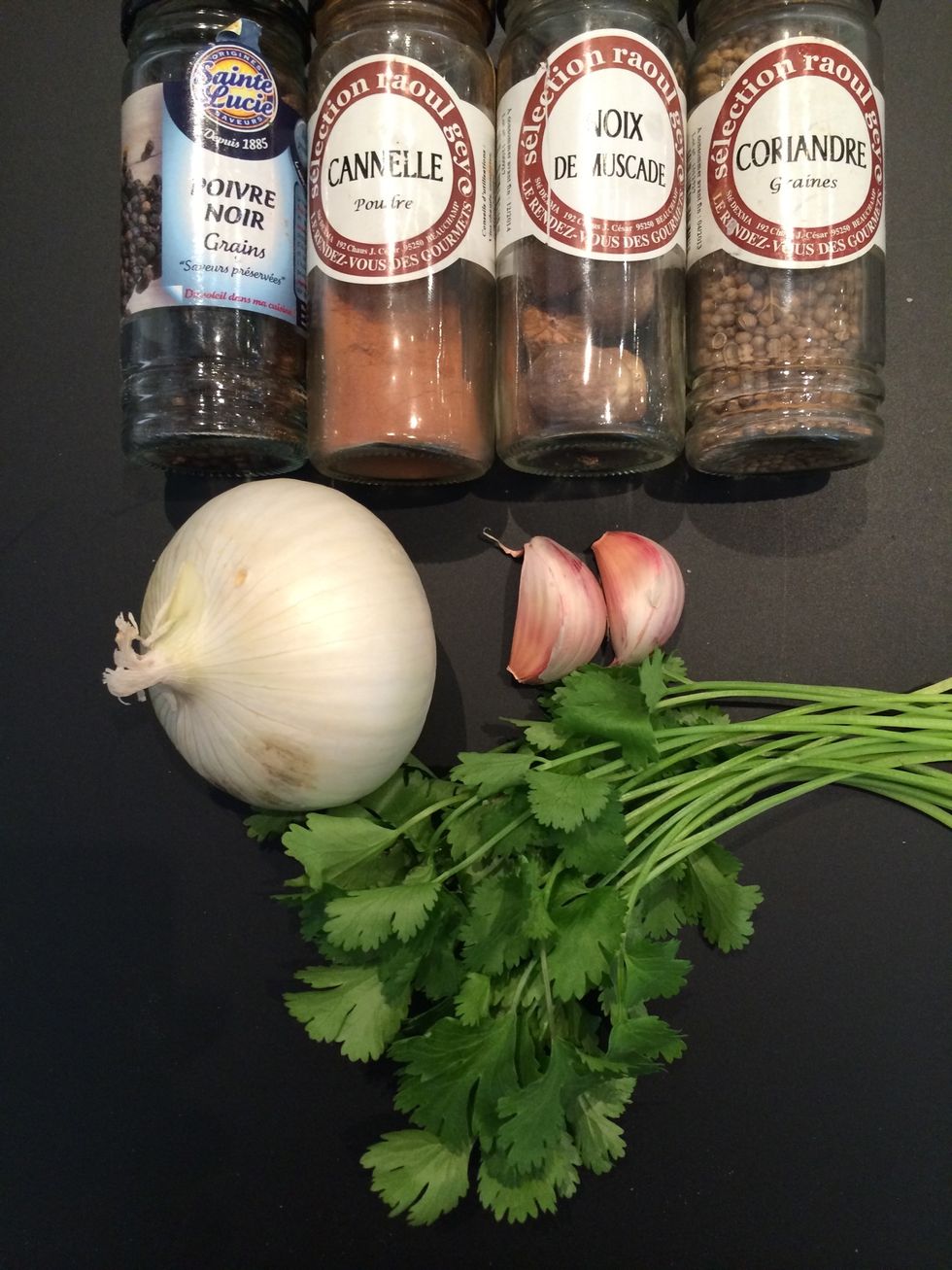 Ingredients to add to the minced meat. U can choose other spices. Or if u have the seven spices mix used in middle eastern cuisine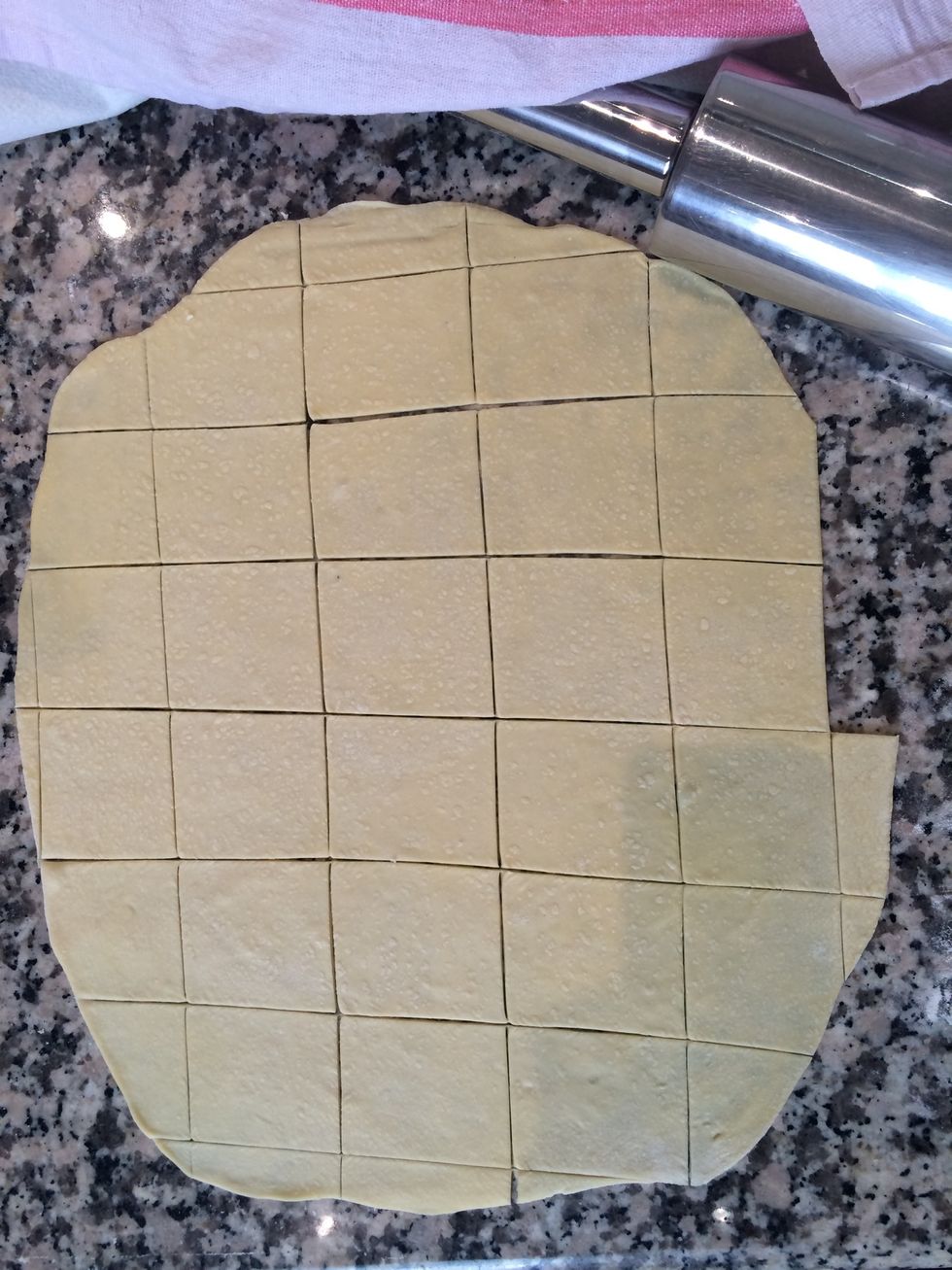 Spread the dough and cut into squares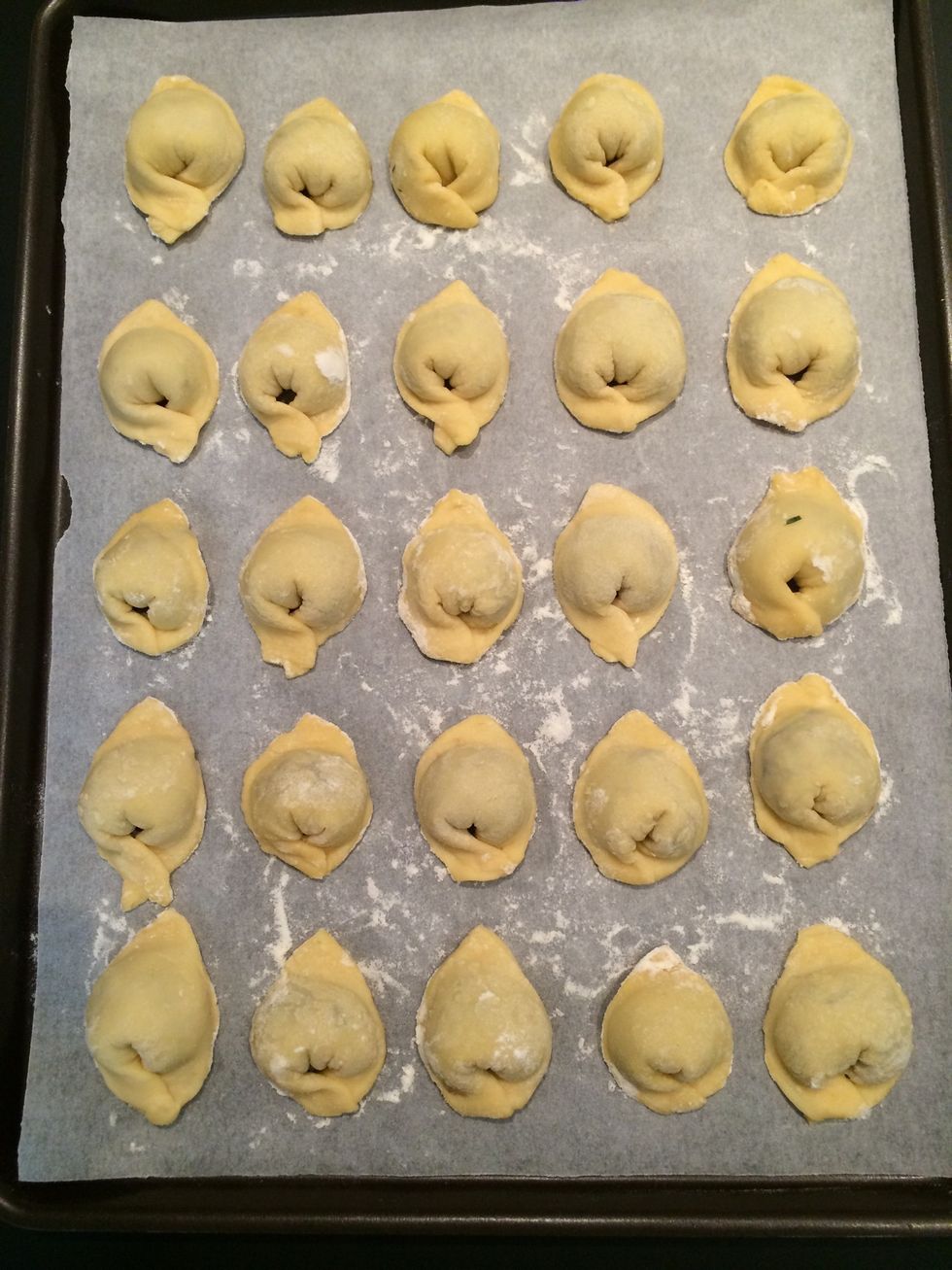 Boil water. Drop the dumplings and make sure they don't stick in the bottom. They are cooked when they float at the top. Around 5 mins. drain and drop directly in the hot yogurt.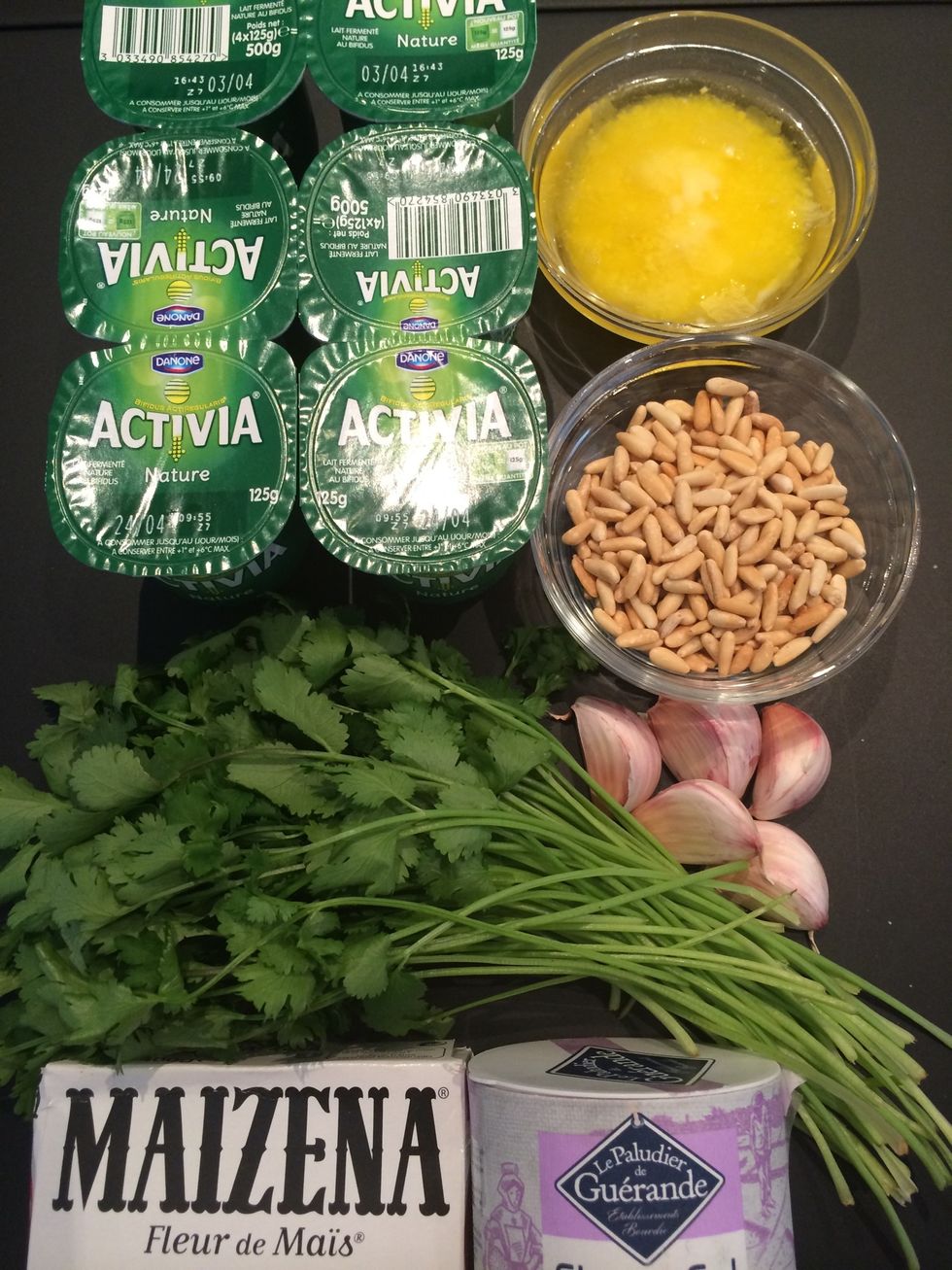 Preparing the sauce: empty the yogurt in a cooking pot. Add 1 Tsp maizeina per 500 ml of yogurt diluted in a bit of cold water. Over medium heat cook wile mixing non stop.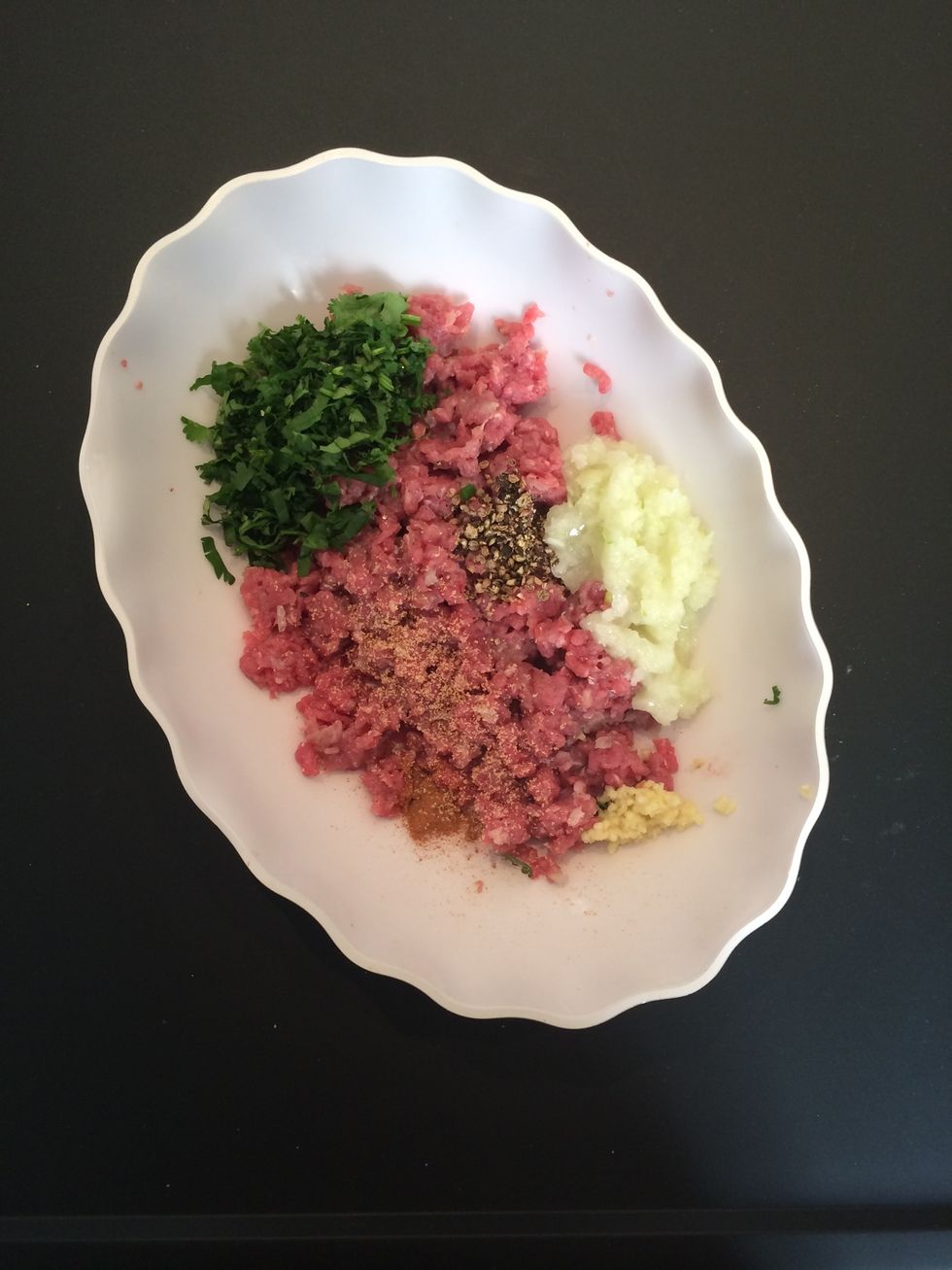 300.0g Meat minced
1.0 Onion medium grated
2.0 Garlic cloves crushed small
1.0tsp Coriander seeds
2.0Tbsp Coriander fresh
1.0tsp Pepper
1.0tsp Salt
1/3tsp Nutmeg
For the dough
300.0g Flour
1.0 Egg slightly beaten 70g
100.0g Water approximately
1.0tsp Salt
This recipe makes 50 peices