Using a slotted spoon, immerse the peach in boiling water for 10 seconds.
Remove the peach from boiling water, and immerse into an iced water bath for another 10 seconds.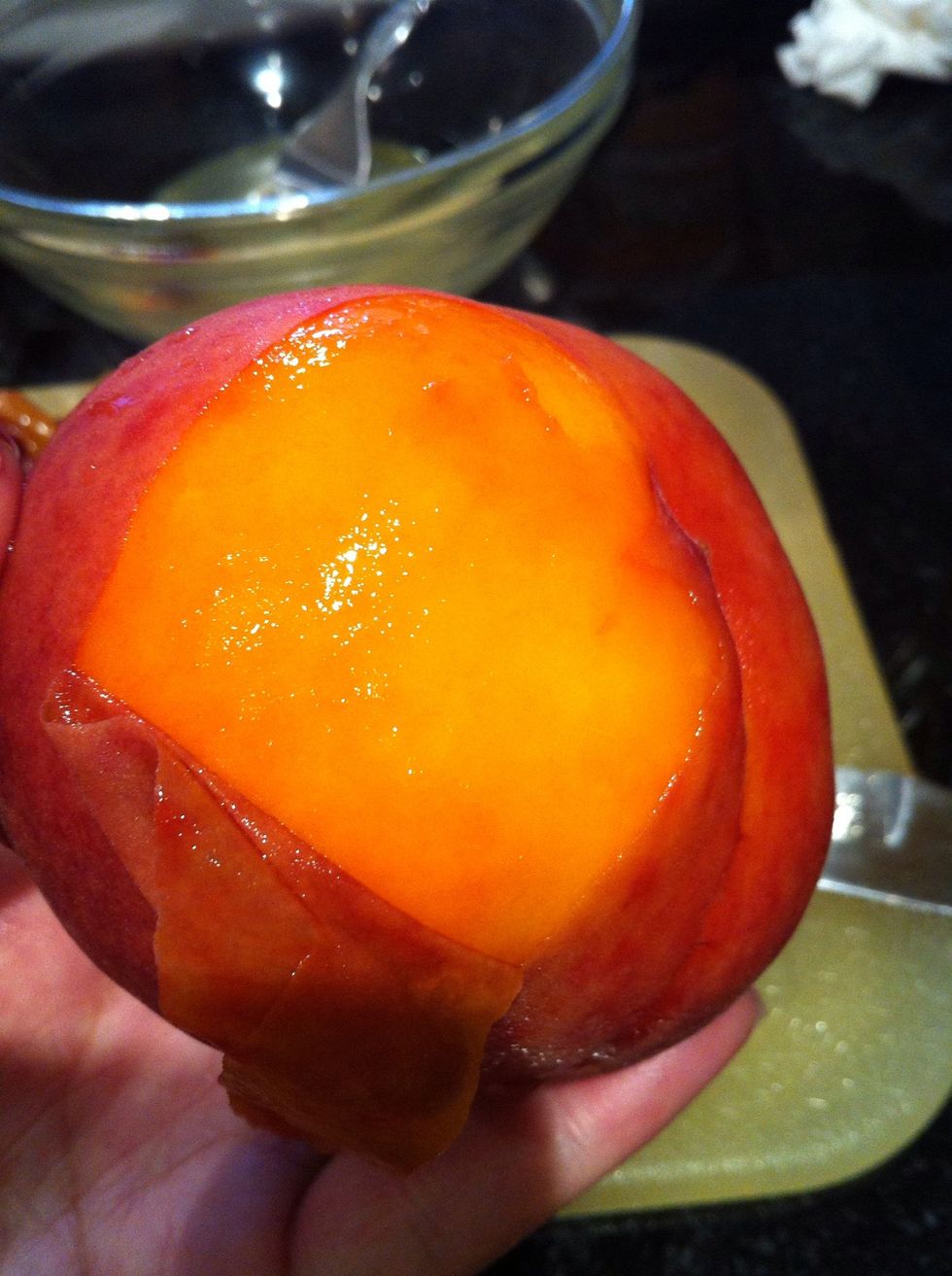 With a paring knife, carefully remove the skin. It should come off easily; if not, repeat the process from Step 1.
Voila! Peaches are ready for eating, cooking, or baking!
Small Pot
Medium Bowl
Water
Ice
Slotted Spoon
Paring Knife