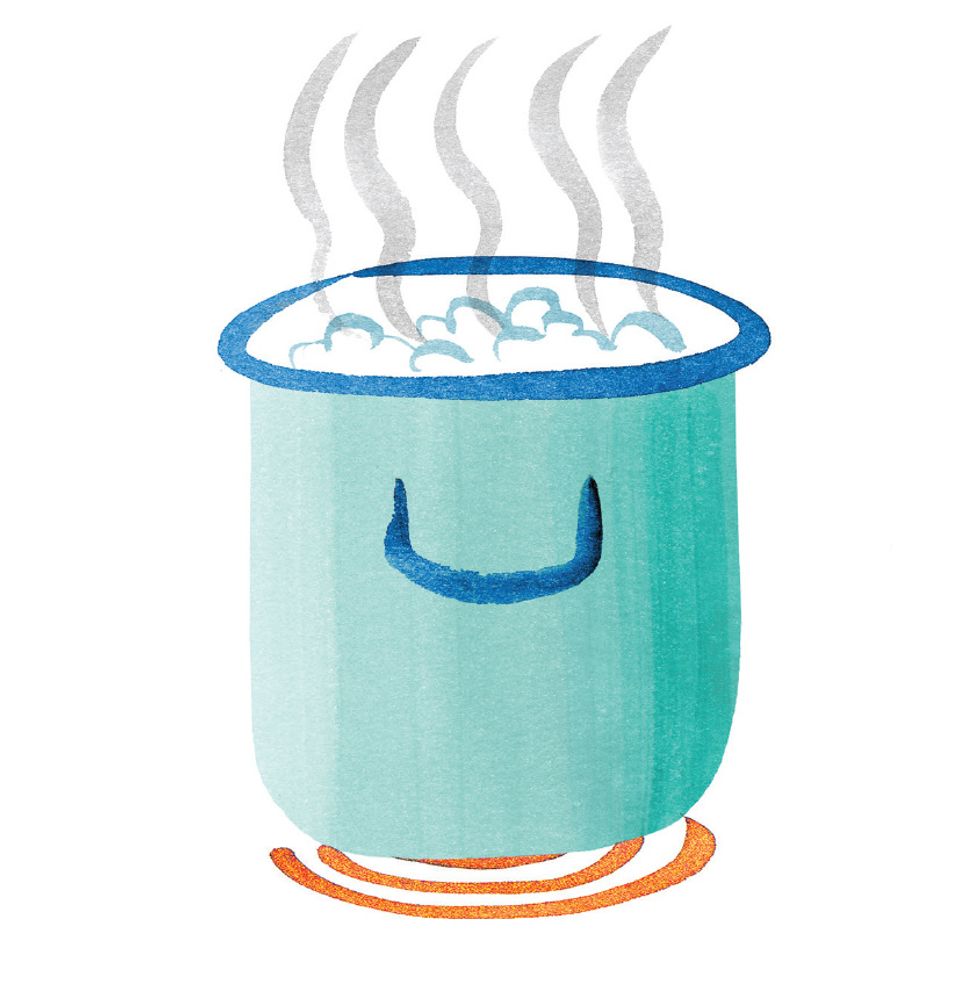 1. Parent: Bring a large pot of water to a boil. Fill a big bowl with cold water and ice. Cut a small "x" shape into the bottom of each tomato.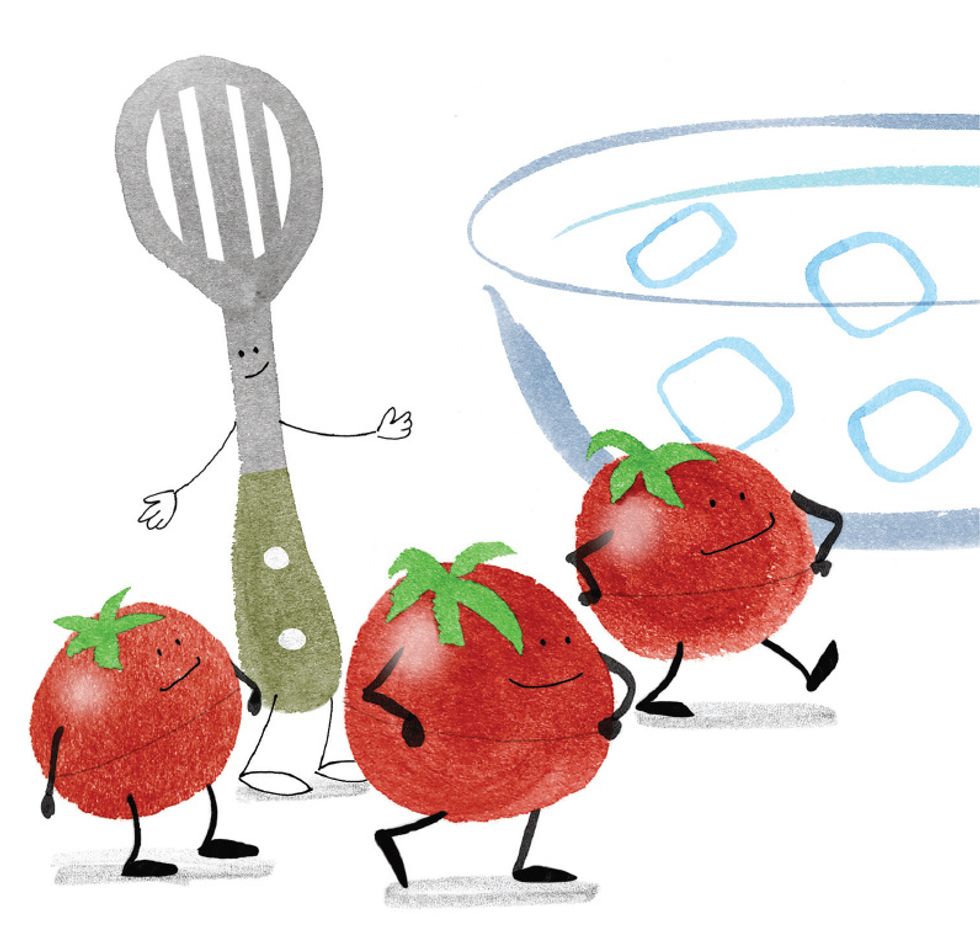 2. Parent: Once the water is boiling, add the tomatoes and cook for one minute. Using a slotted spoon, dunk the tomatoes int he bowl with ice water.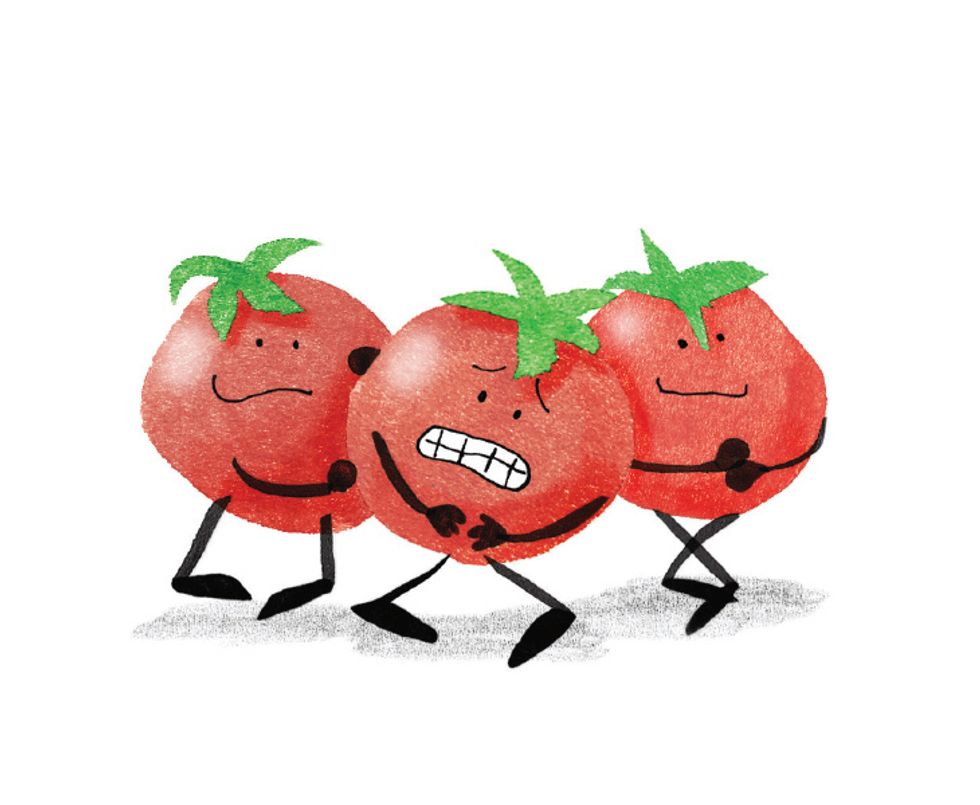 3. Child: When the tomatoes are cool enough to touch, slip off the skins and transfer the tomatoes to another large bowl. Throw out the skins.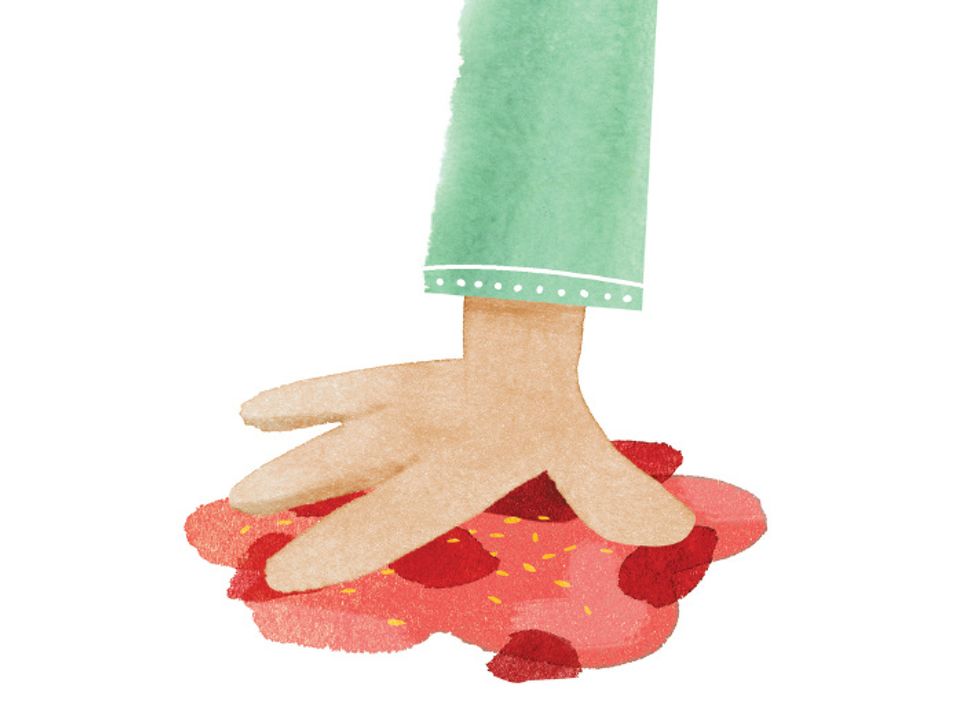 4. Child: Use your hands to crush the tomatoes, breaking them up into small chunks.