To peel cherry tomatoes??? I can't bother. Too long. I just tell them: don't do it. Because it is rocket science. Lol . Well all in all 3 mins: getting tomatoes from fridge and putting back pealed.
15292
The reference of the guide: Soniafares4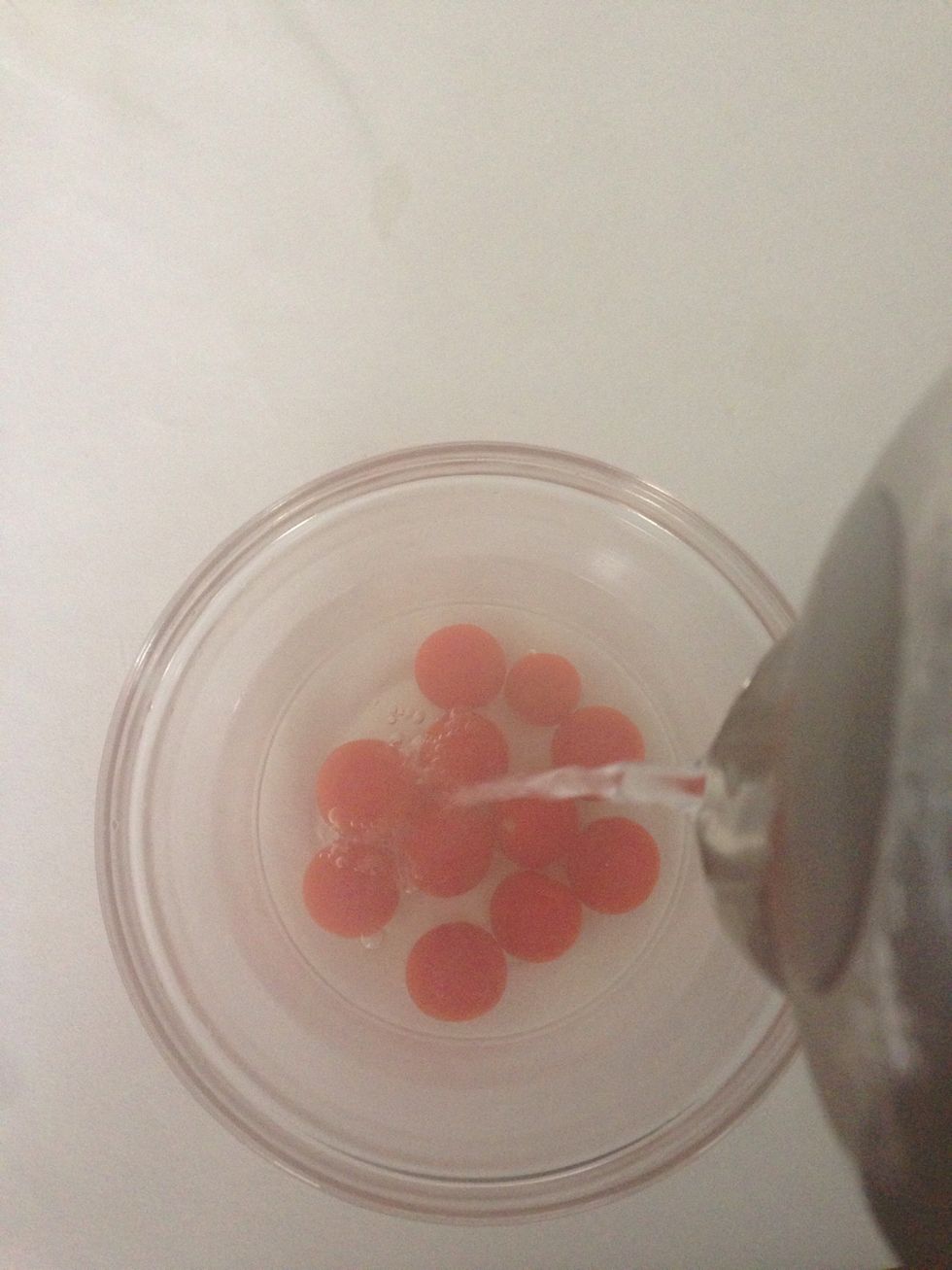 Add boiling water from a kettle leave 20 seconds. Take out the hot water and add cold tap water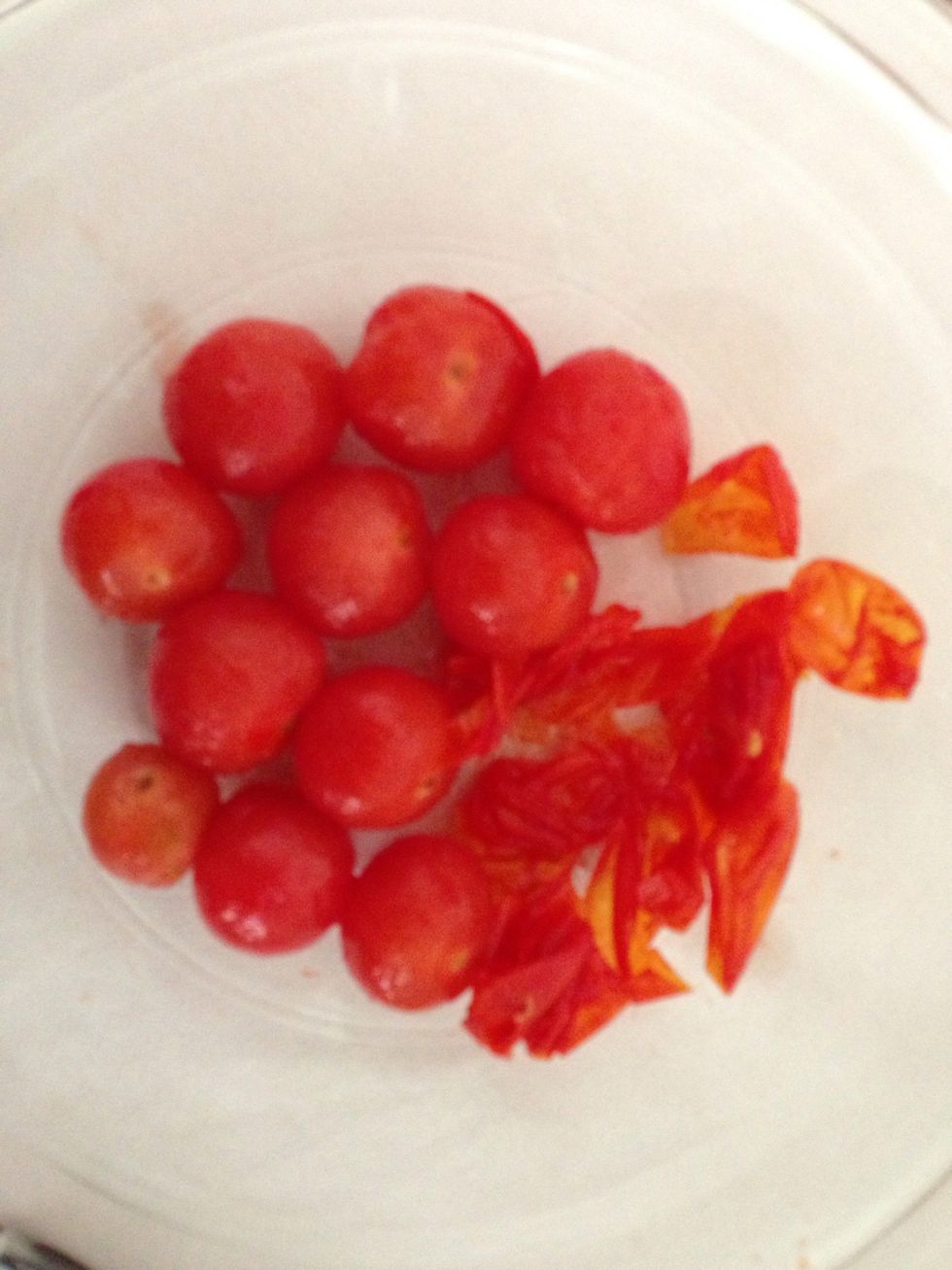 The skin is split and ready to peel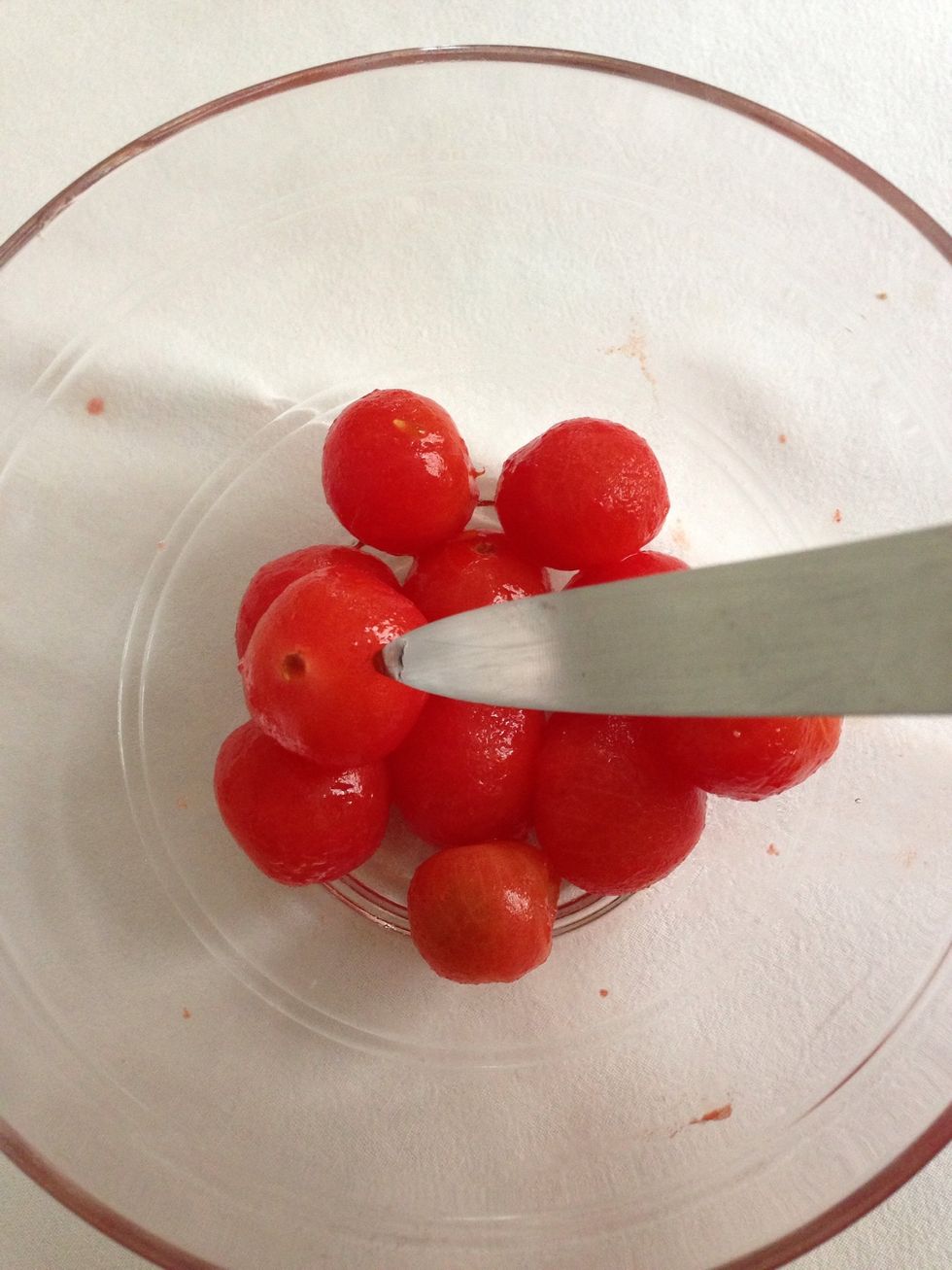 If the skin of 1 or 2 are not open, just give them a slight Pearce with a tip of a knife and the skin is ready to go out. Refrigerate until ready to use.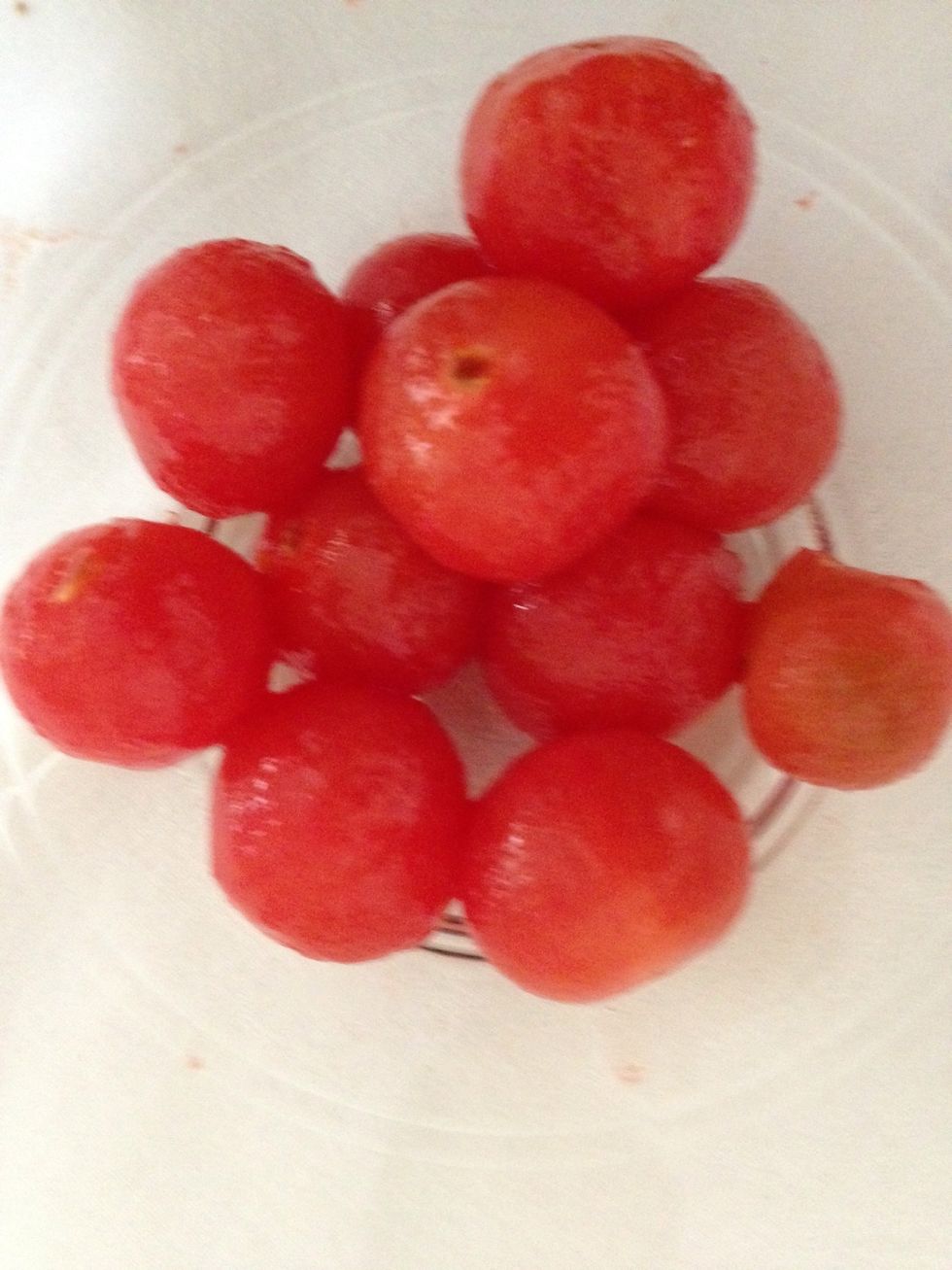 Here are your peeled cherry tomatoes
Cherry tomatoes
Kettle
A bowl