How to peel and mince garlic
You don't need a special gadget to peel it or a garlic press to mince it; all you need is your trusty chef's knife and a little technique.
35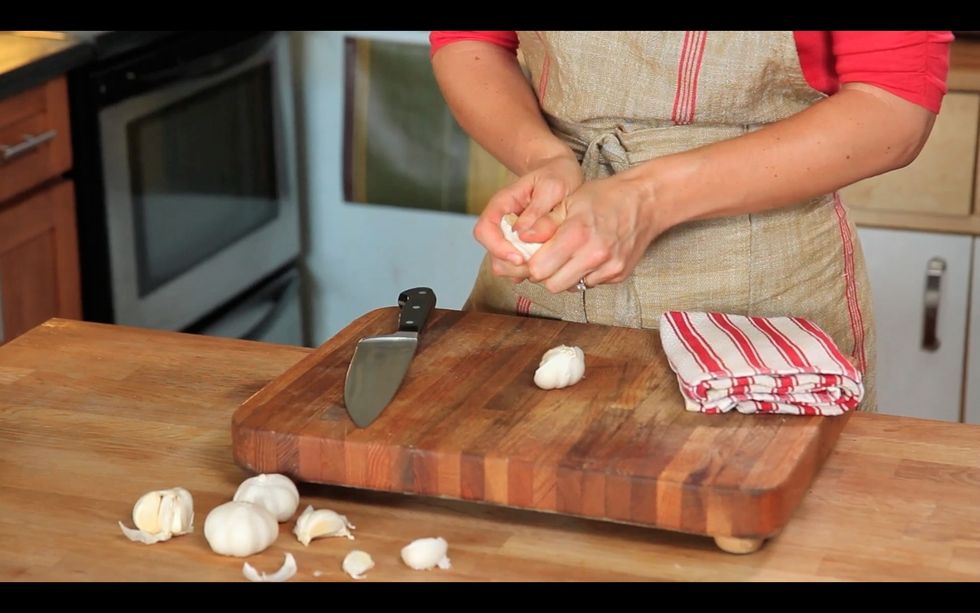 Use your fingers or paring knife to separate the garlic bulb into pieces.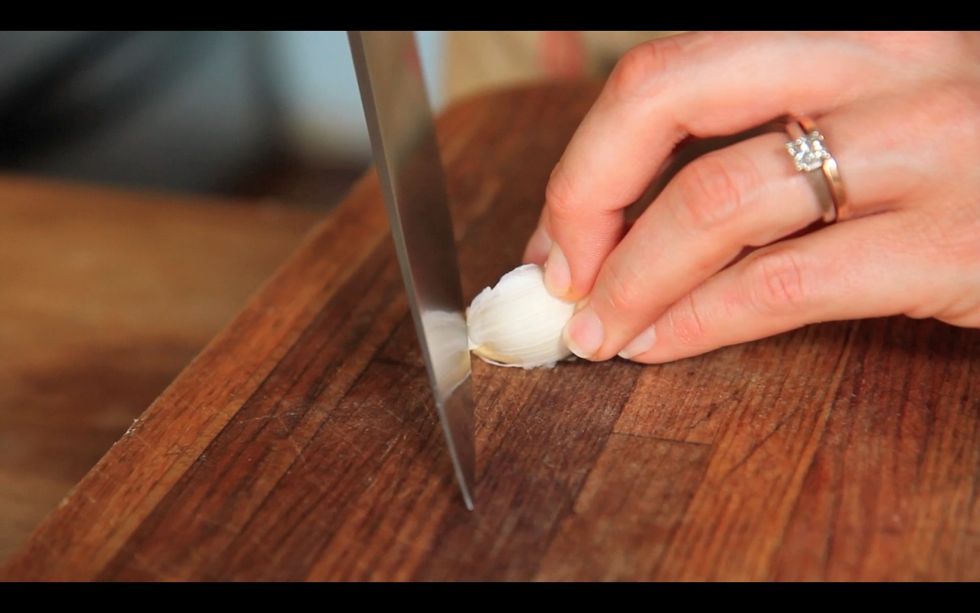 Once you've broken off a few cloves, use your chef's knife to trim off the root end of the clove. This will help the skin peel right off.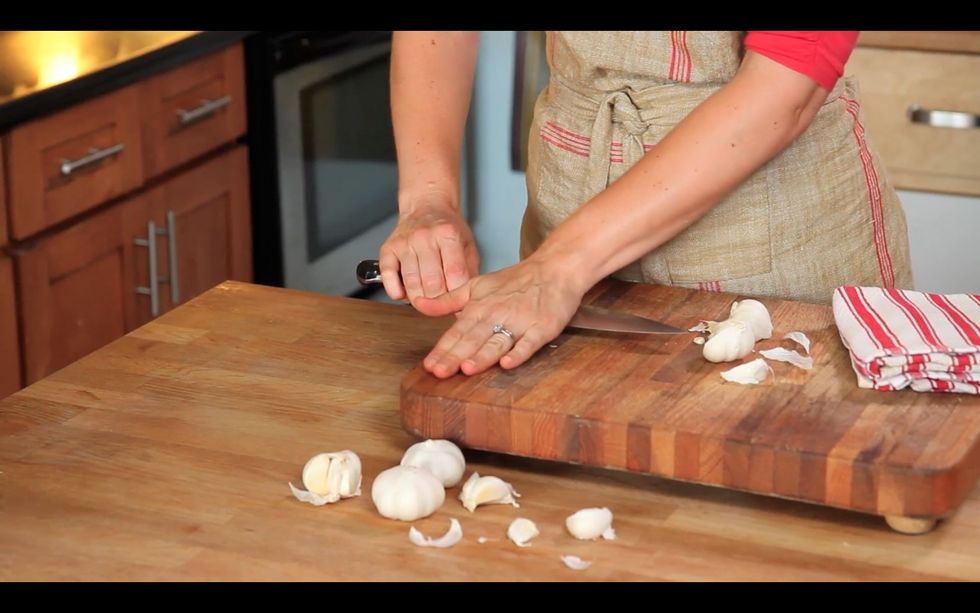 With the face of the knife, smash the clove mightily to loosen the skin. (Make sure the knife's handle is hanging off the board before you smash!)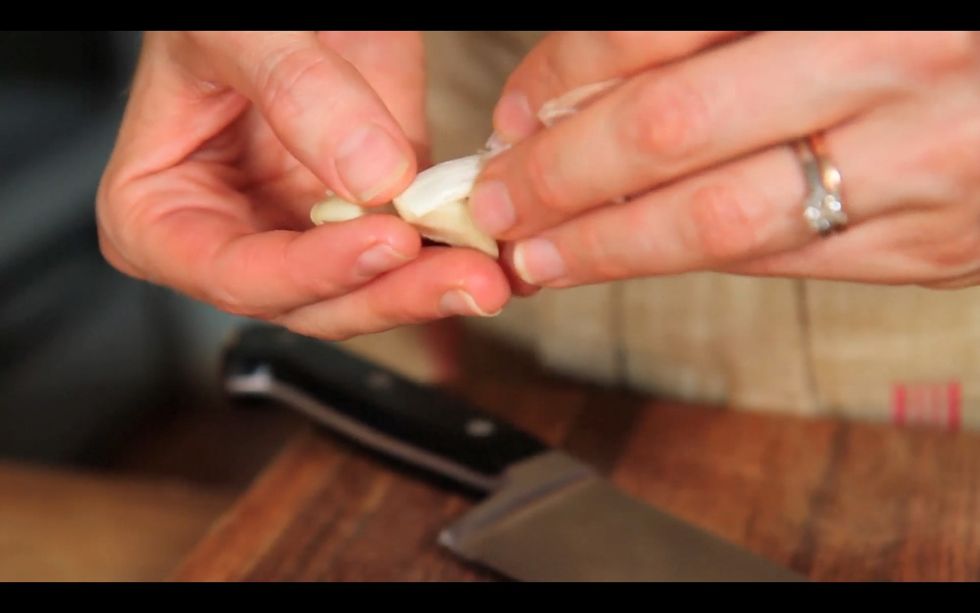 Remove the skin.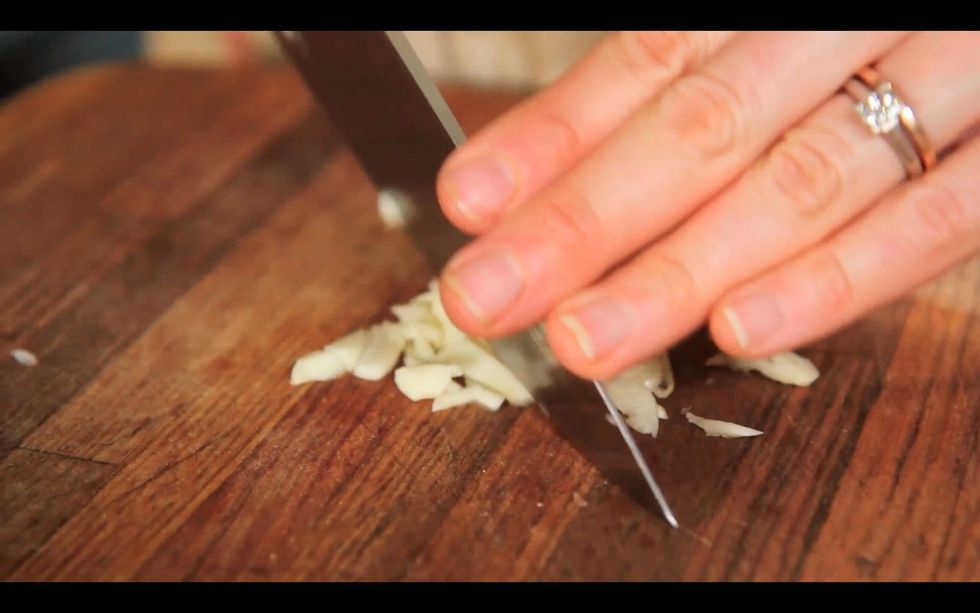 The clove will already be close to fully minced. Use a rocking cut to finish the job. (The rocking cut is technique that involves rocking the blade back and forth from the tip; ideal for mincing.)
The creator of this guide has not included ingredients
Betterbook
We produce original, how-to e-books designed exclusively for touchscreen devices like the iPad and iPhone. Follow us on Twitter: @OpenAirBooks.