Fill a large bowl with ice water. Place near the stove.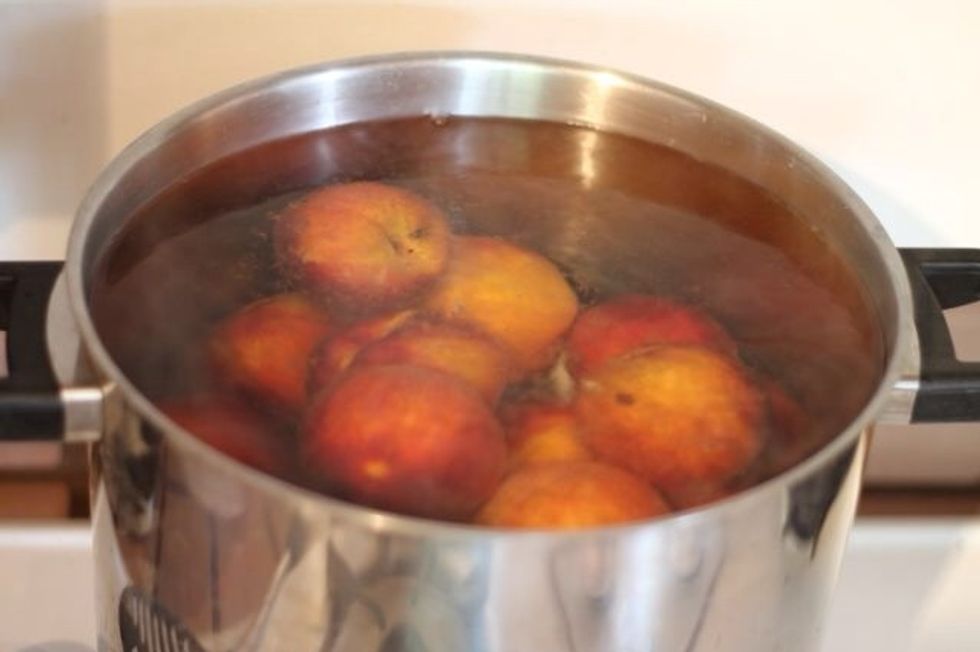 Bring a large pot of water to boil, and drop in whole peaches. Leave for one minute.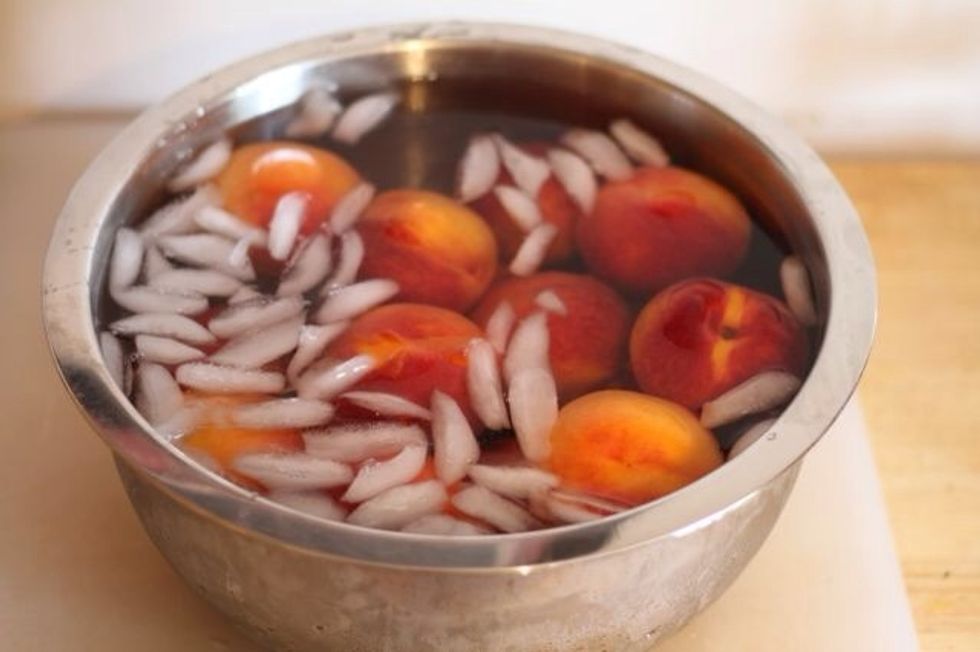 Remove peaches with a ladle or slotted spoon and place in ice water for another minute or so.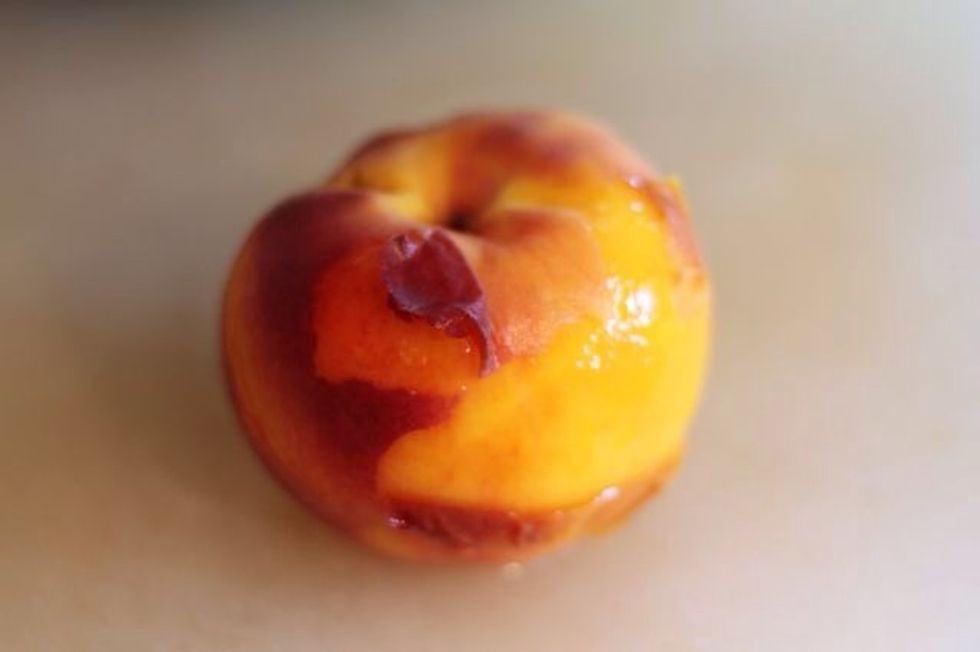 Remove peaches from the ice water and marvel at how the slightest touch makes the skin slide right off!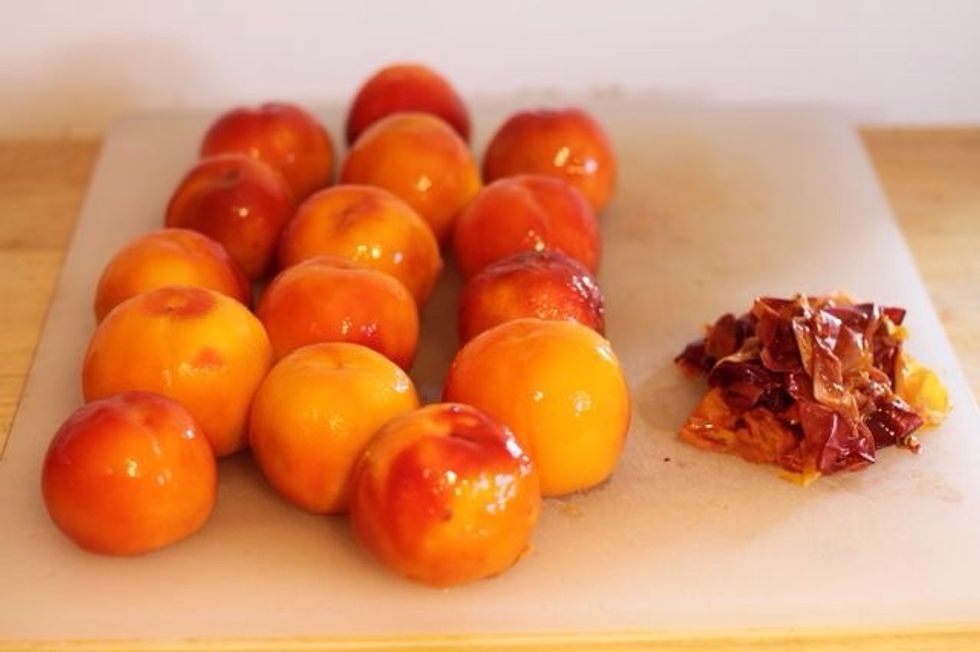 Easily peel the skin from each peach with your hands.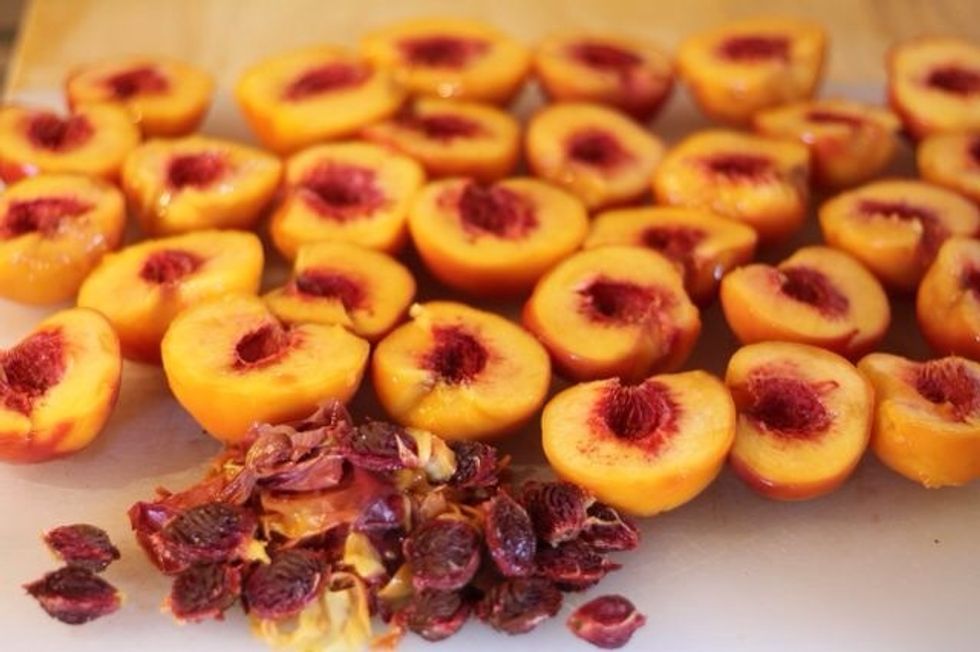 Cut in half and remove pits.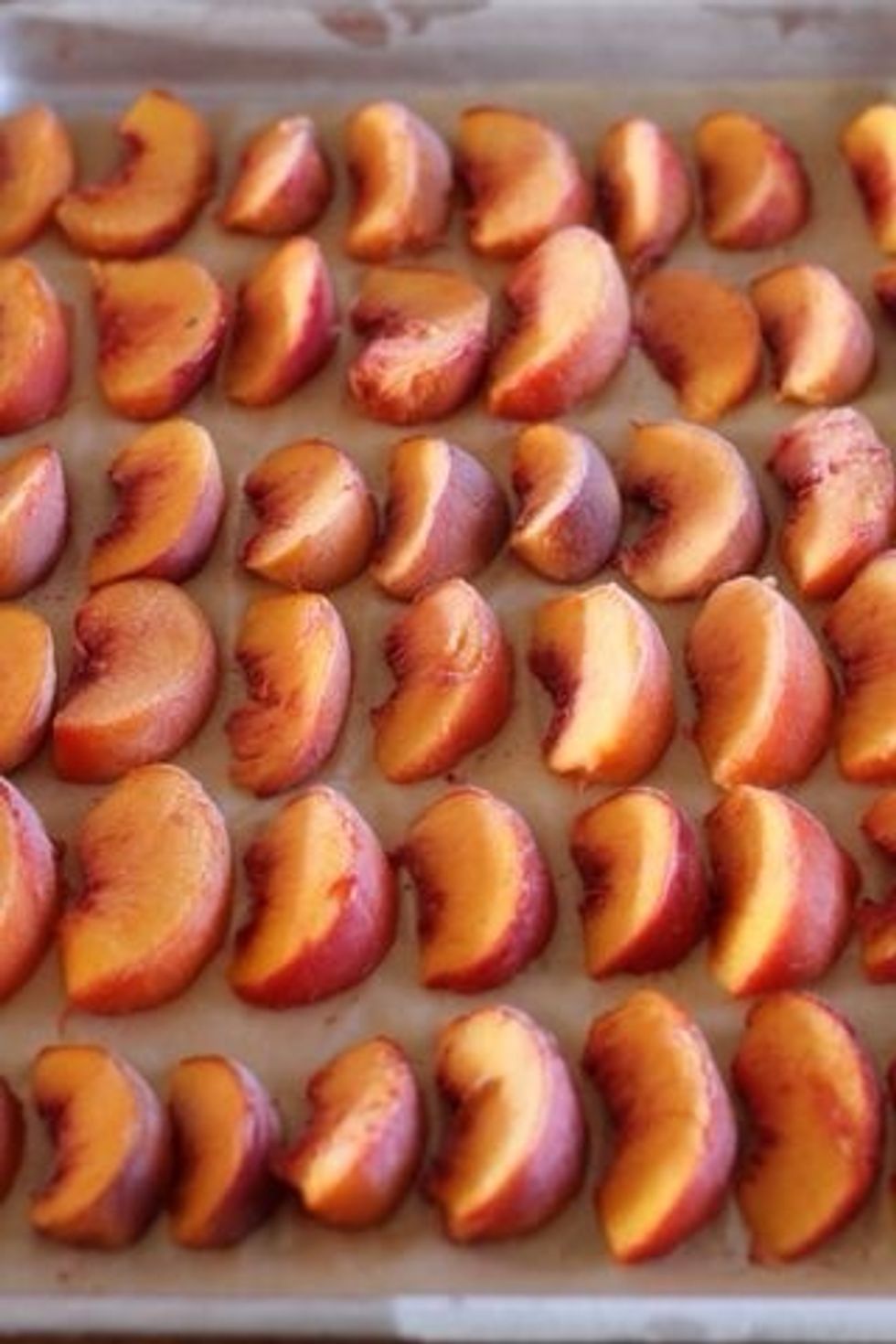 Cut peaches into segments, place on a parchment-lined baking sheet and freeze until solid.
Bag frozen segments in smaller amounts that best suit your plans for these peaches. Smoothies? Baby food? Jam? So many options!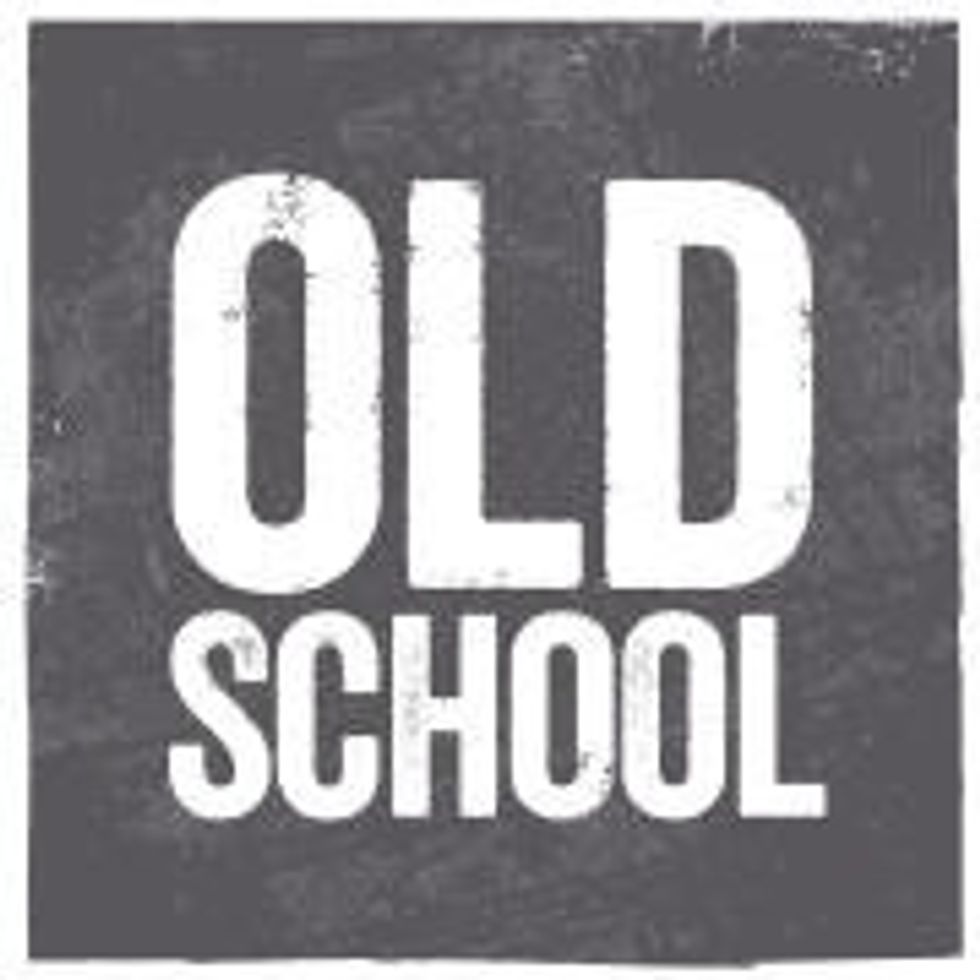 See more tips and guides like these at www.theoldschool.com.
Peaches
Ice
Knife
Large ladle or spoon (preferably slotted)
Baking sheet
Parchment paper
Plastic freezer bags