Peeling garlic can be tedious and time-consuming - unless you know this handy kitchen trick.
99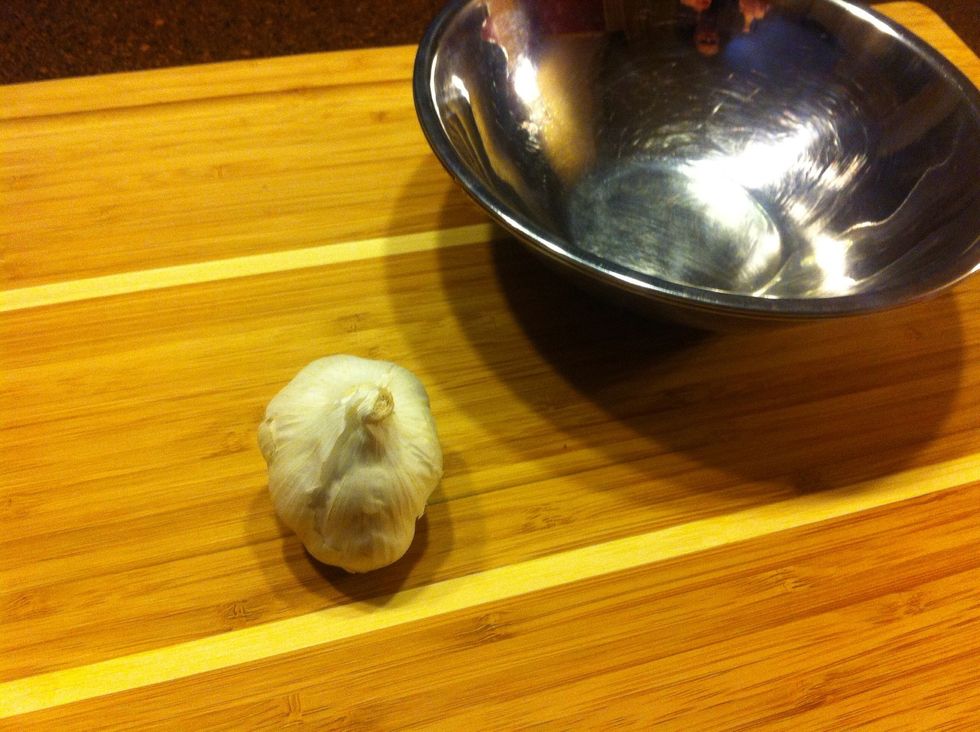 You'll need two bowls and a head of garlic. I use metal bowls, but just about any two bowls will work as long as they fit together snugly.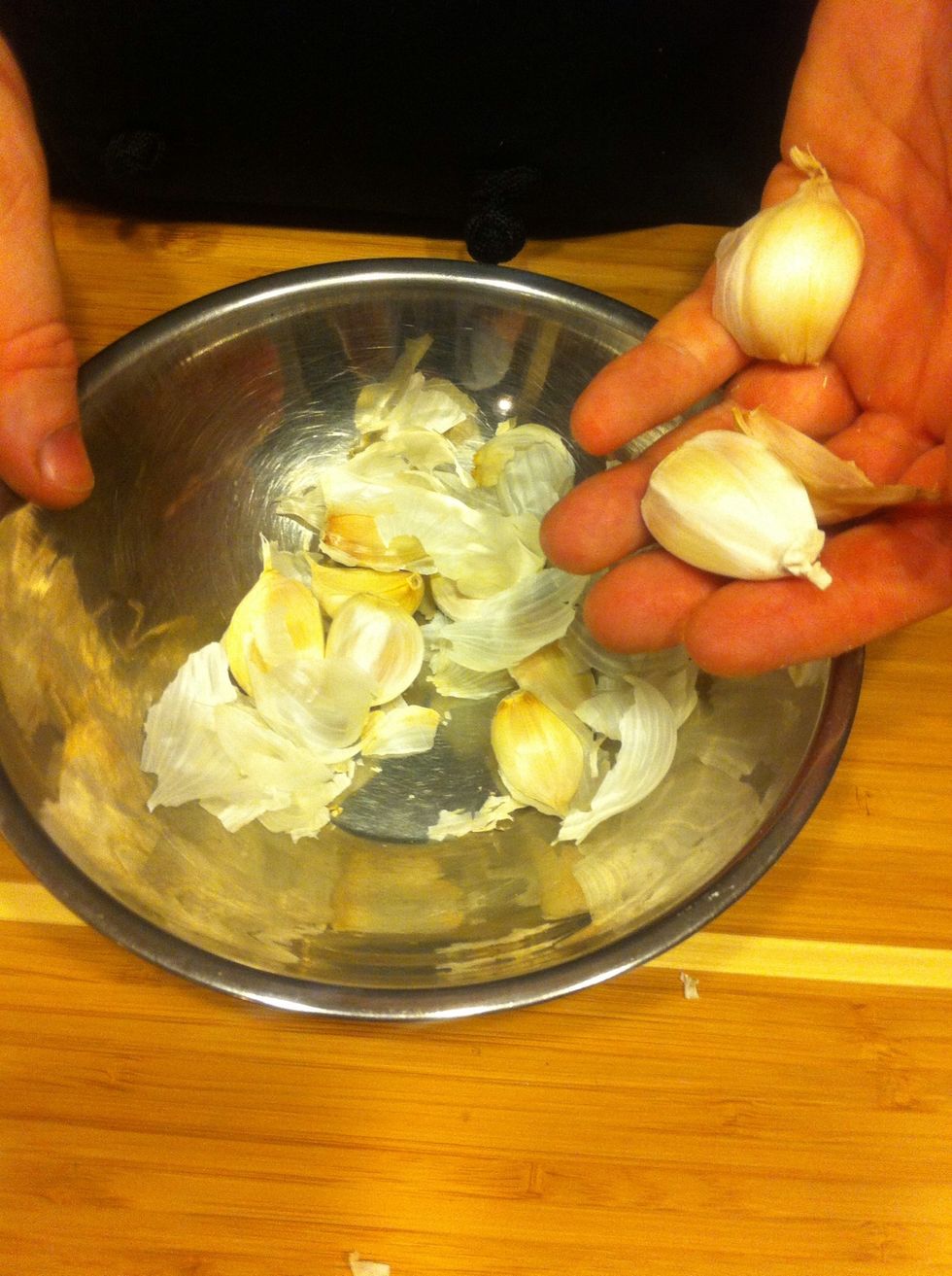 Break the head of garlic apart into individual cloves, and place them in one of the bowls.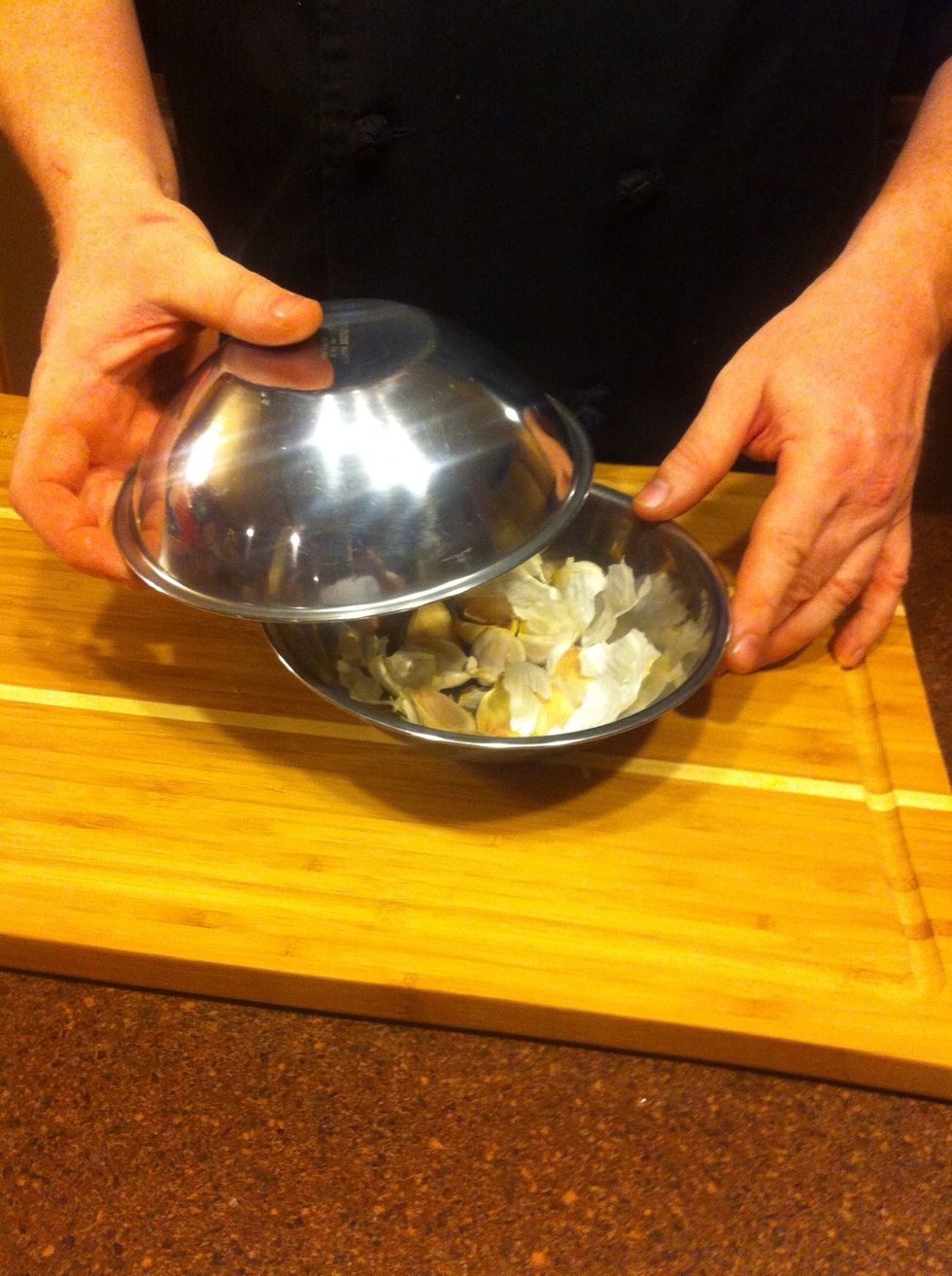 Place the second bowl on top, and line the edges up so the fit together. Grasp the bowls tightly, ensuring they'll stay together for the next step.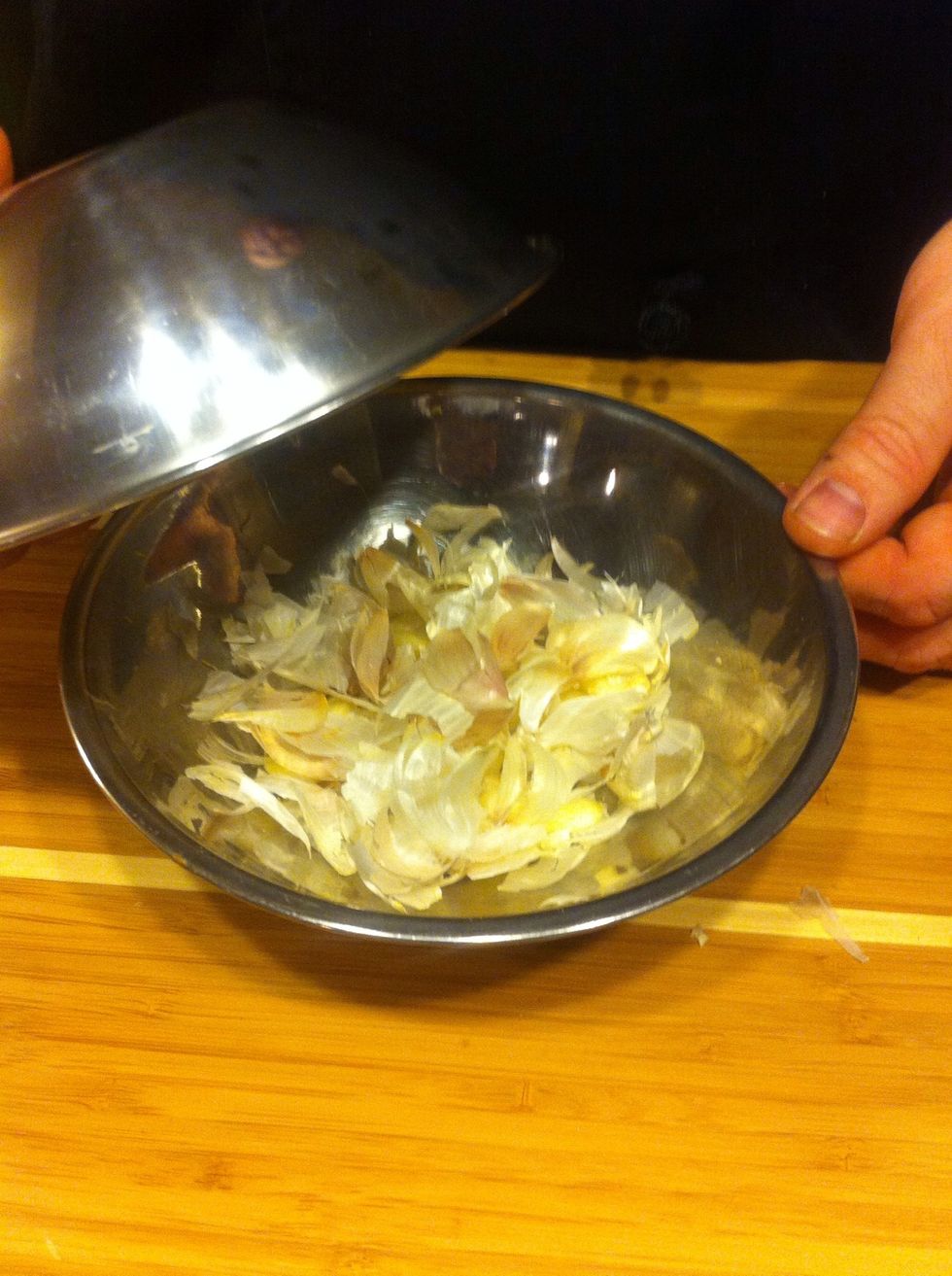 All the paper will have come loose.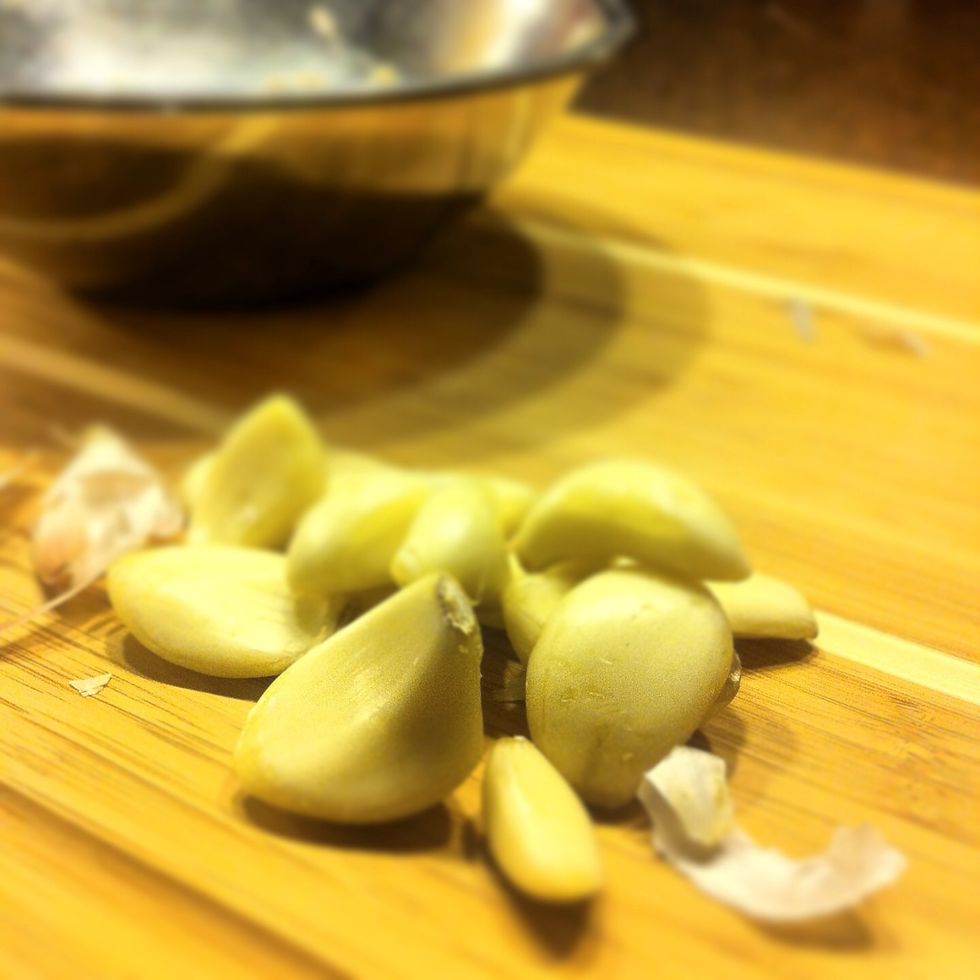 Leaving you with a whole head of peeled garlic. More tips and recipes at jlooney.com http://youtu.be/s1xtEuHgQ9U
1.0 Head of garlic
2.0 Bowls