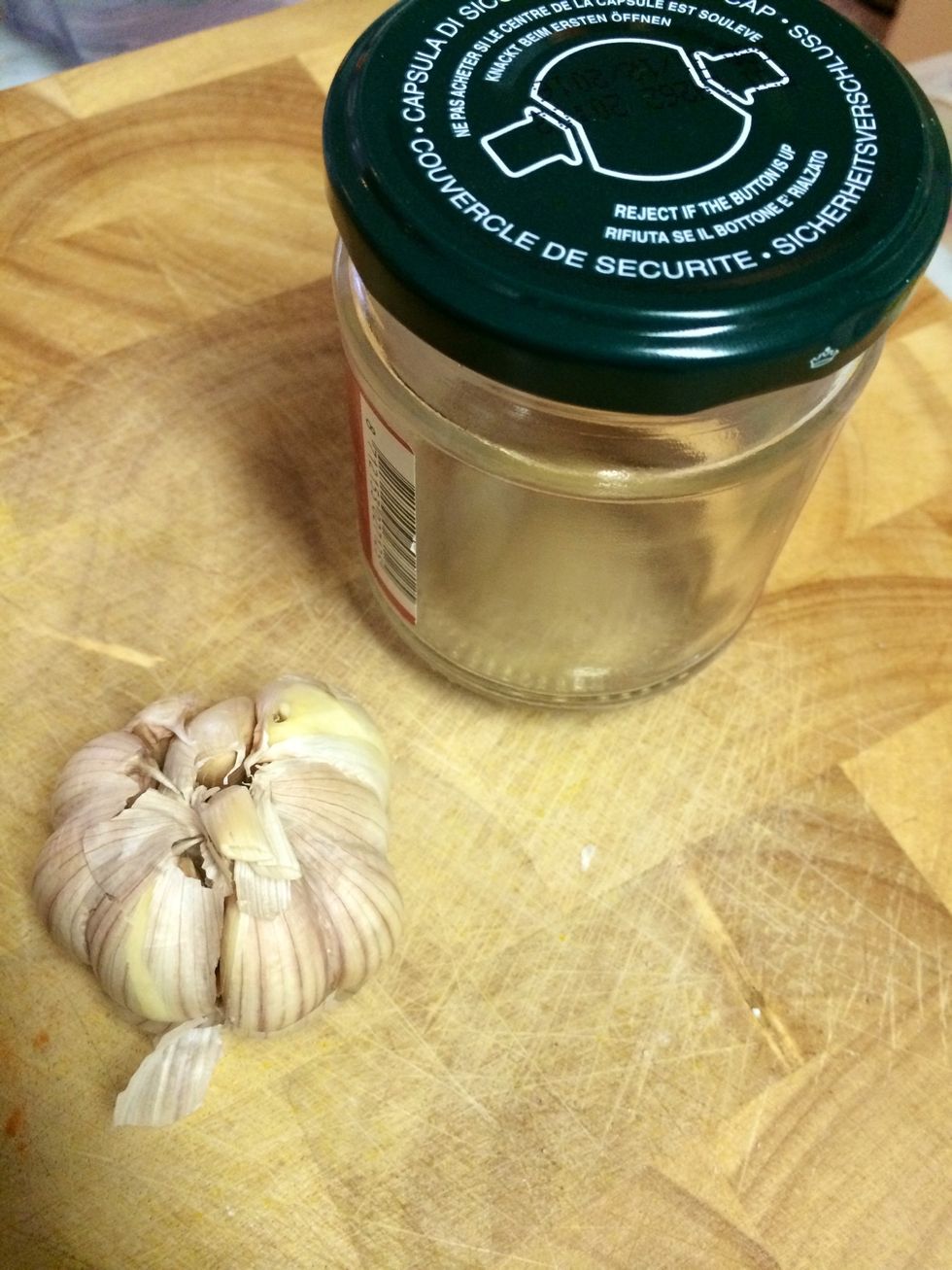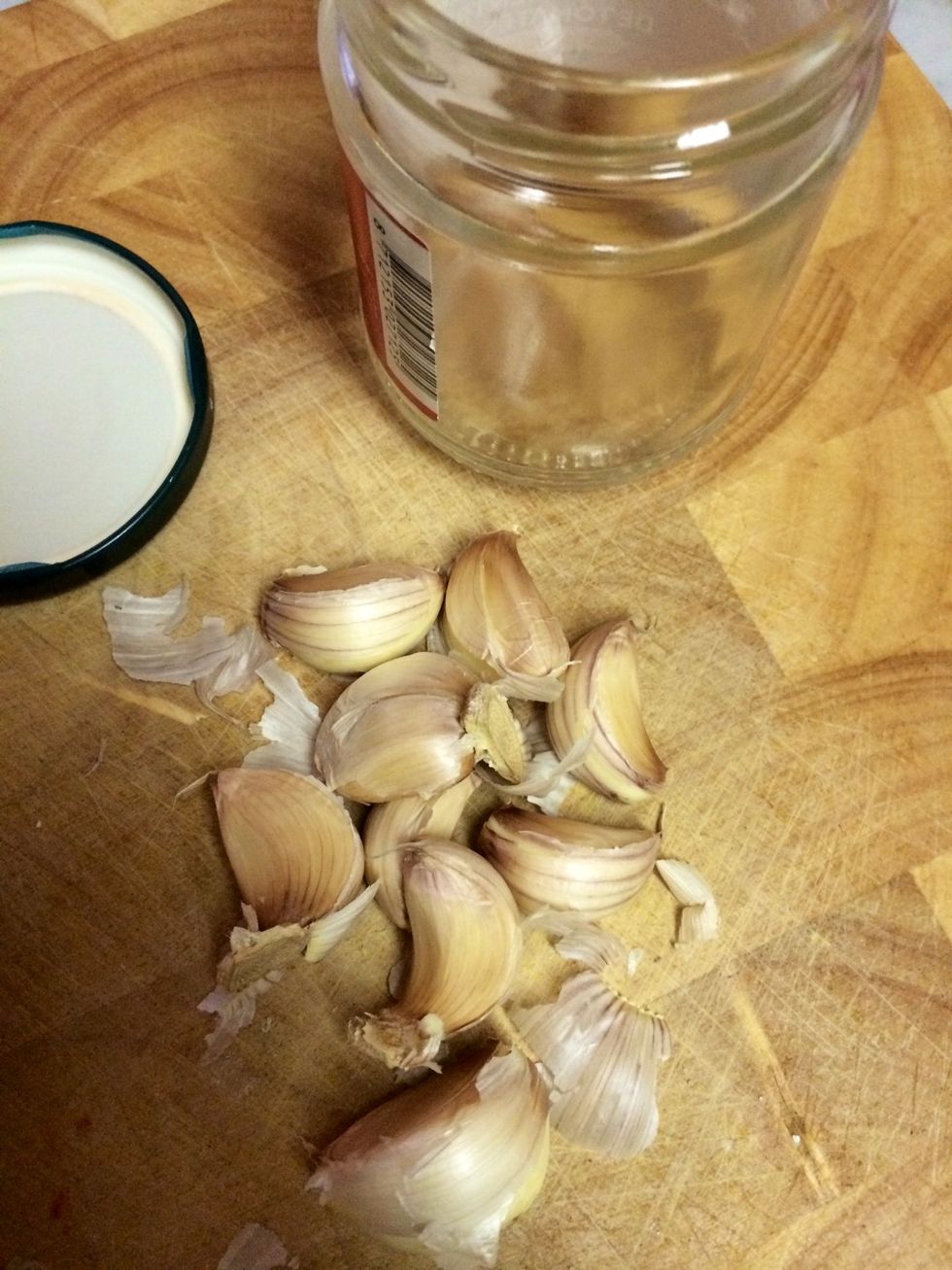 Separate the cloves with your hands.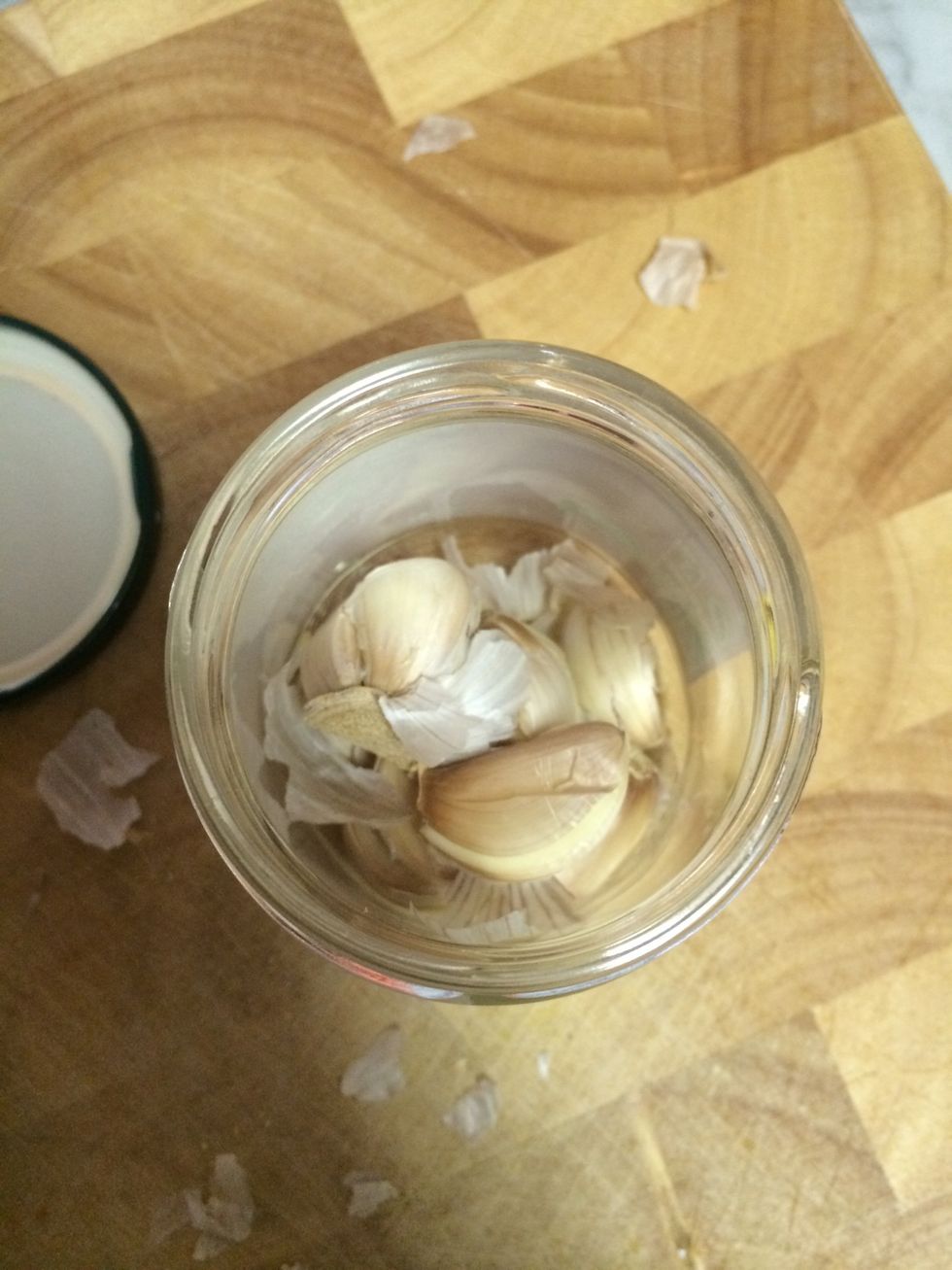 Put them in the empty jar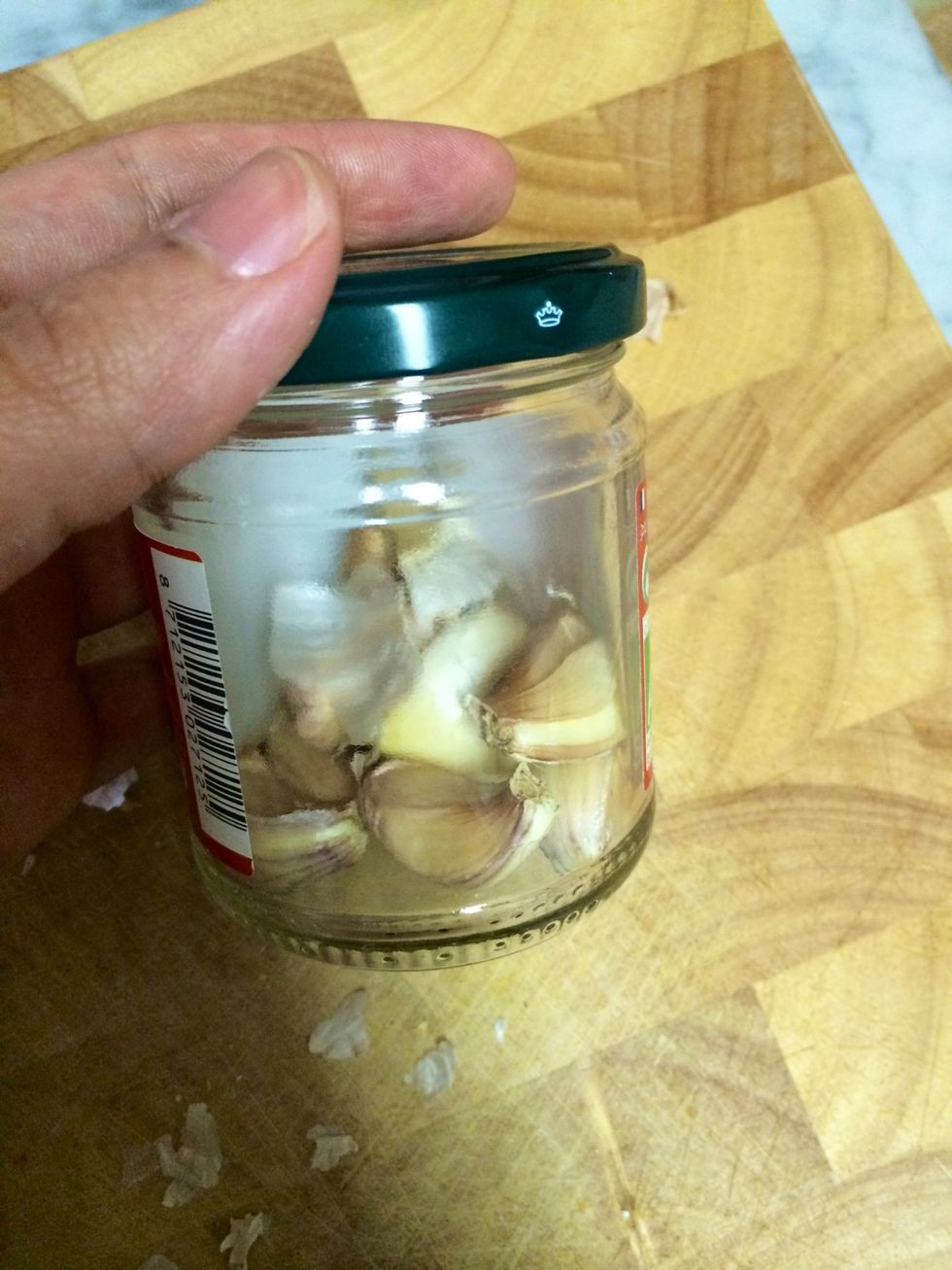 Put the lid on & ..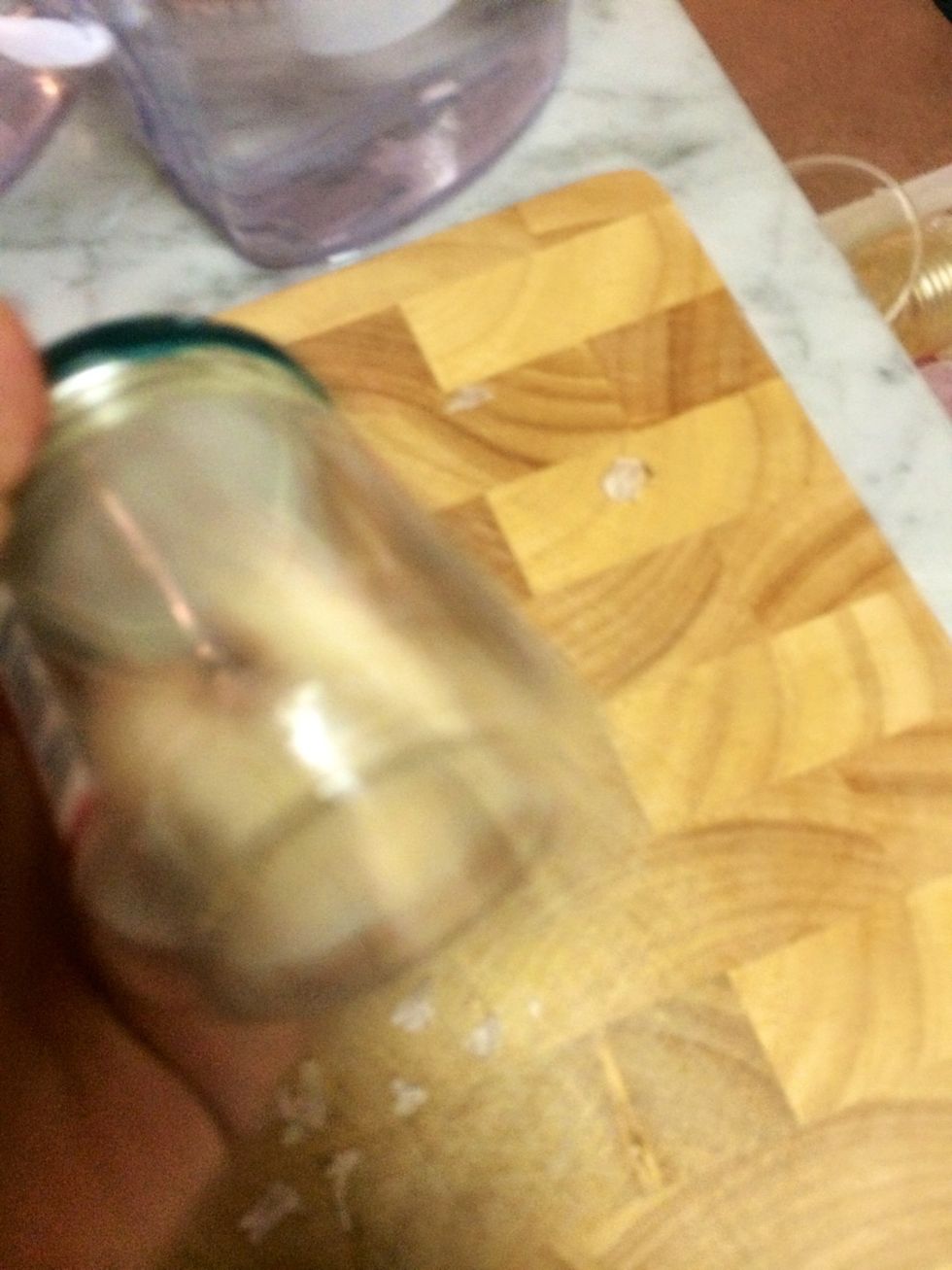 Shake it as hard as you possibly can for about 10 secs.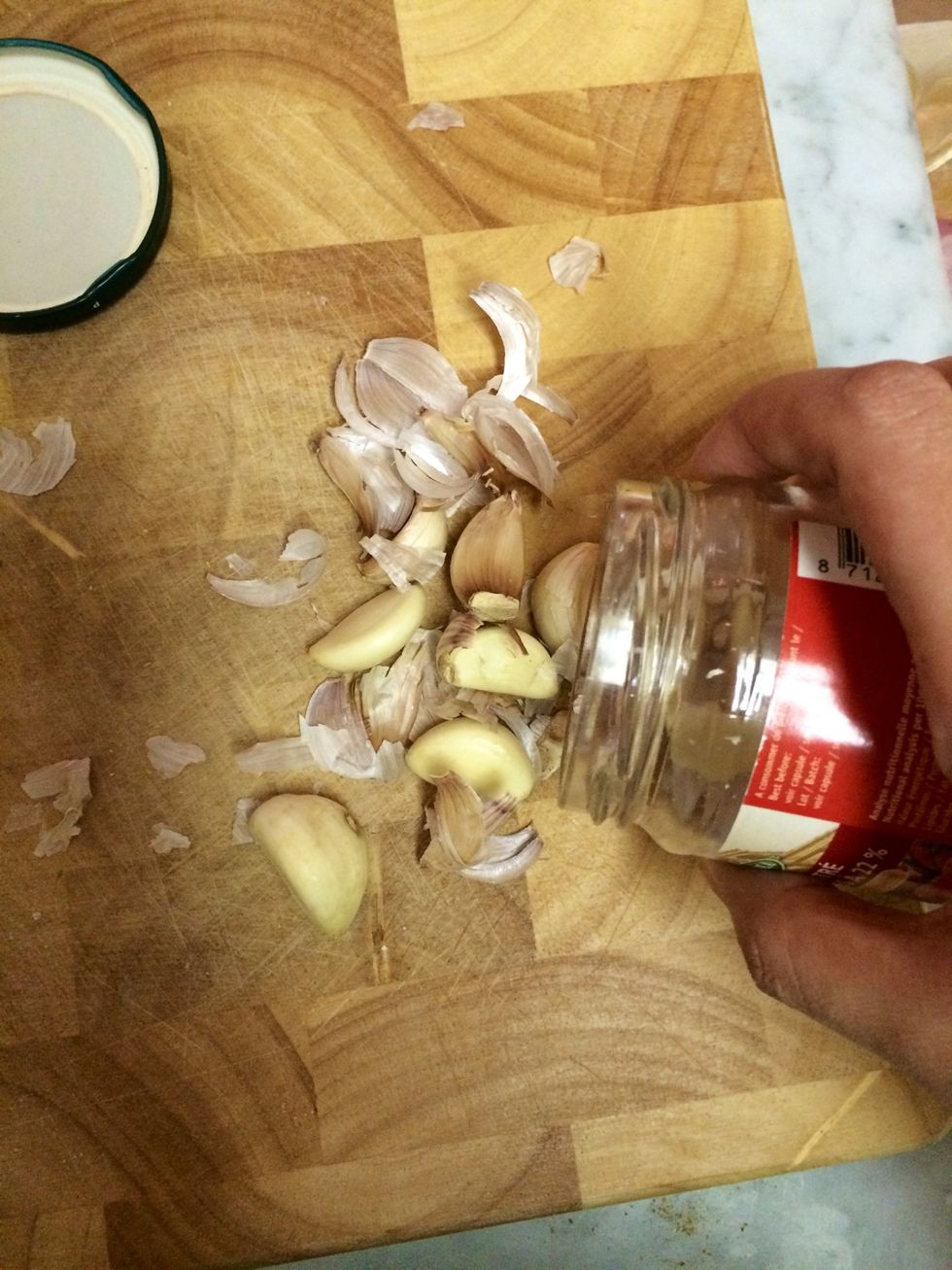 Open the jar & see how strong you are (i.e: many cloves you were able to peel;) )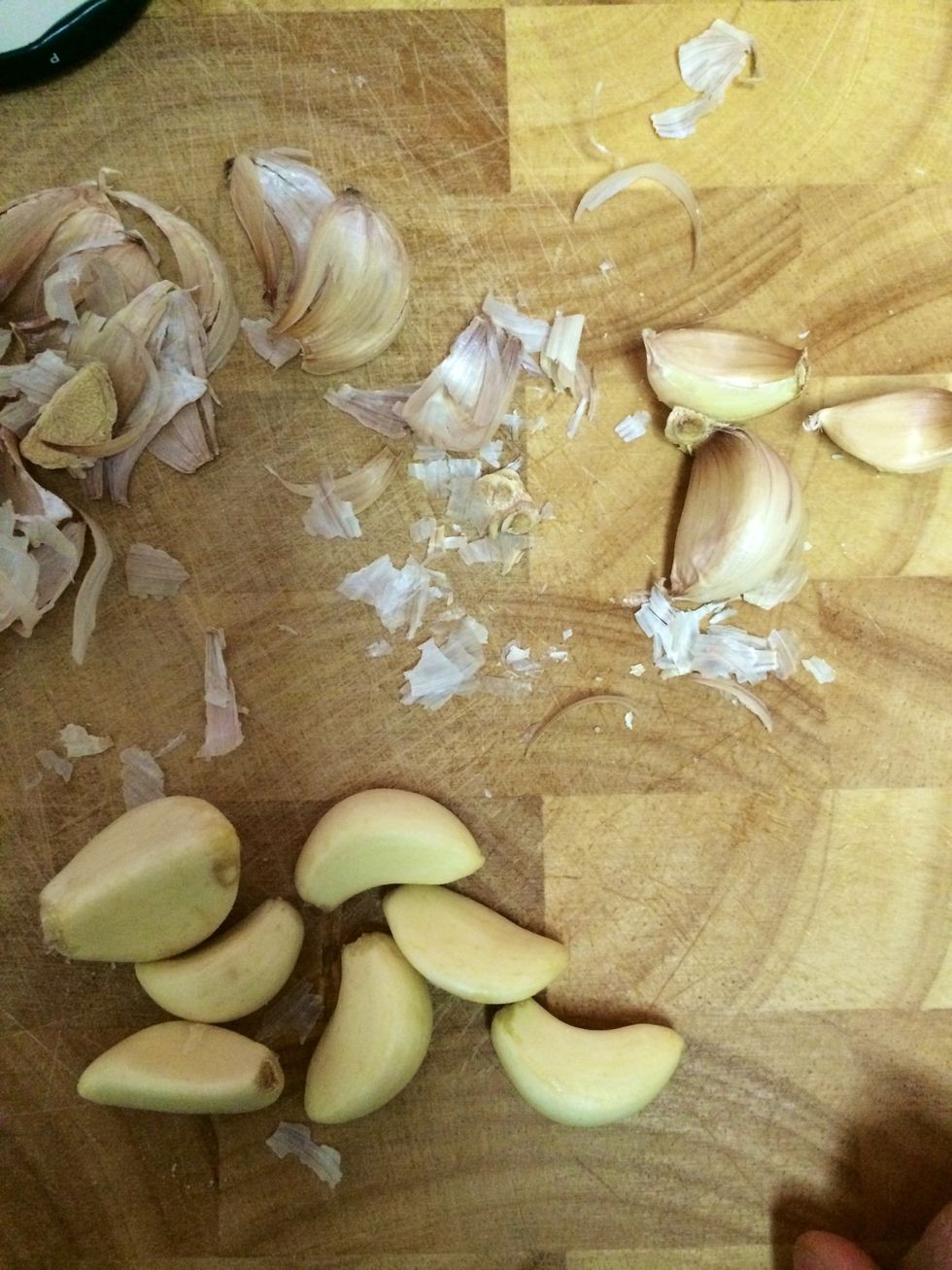 You might have a few stubborn cloves. Put the bad boys back in that jar & shake again!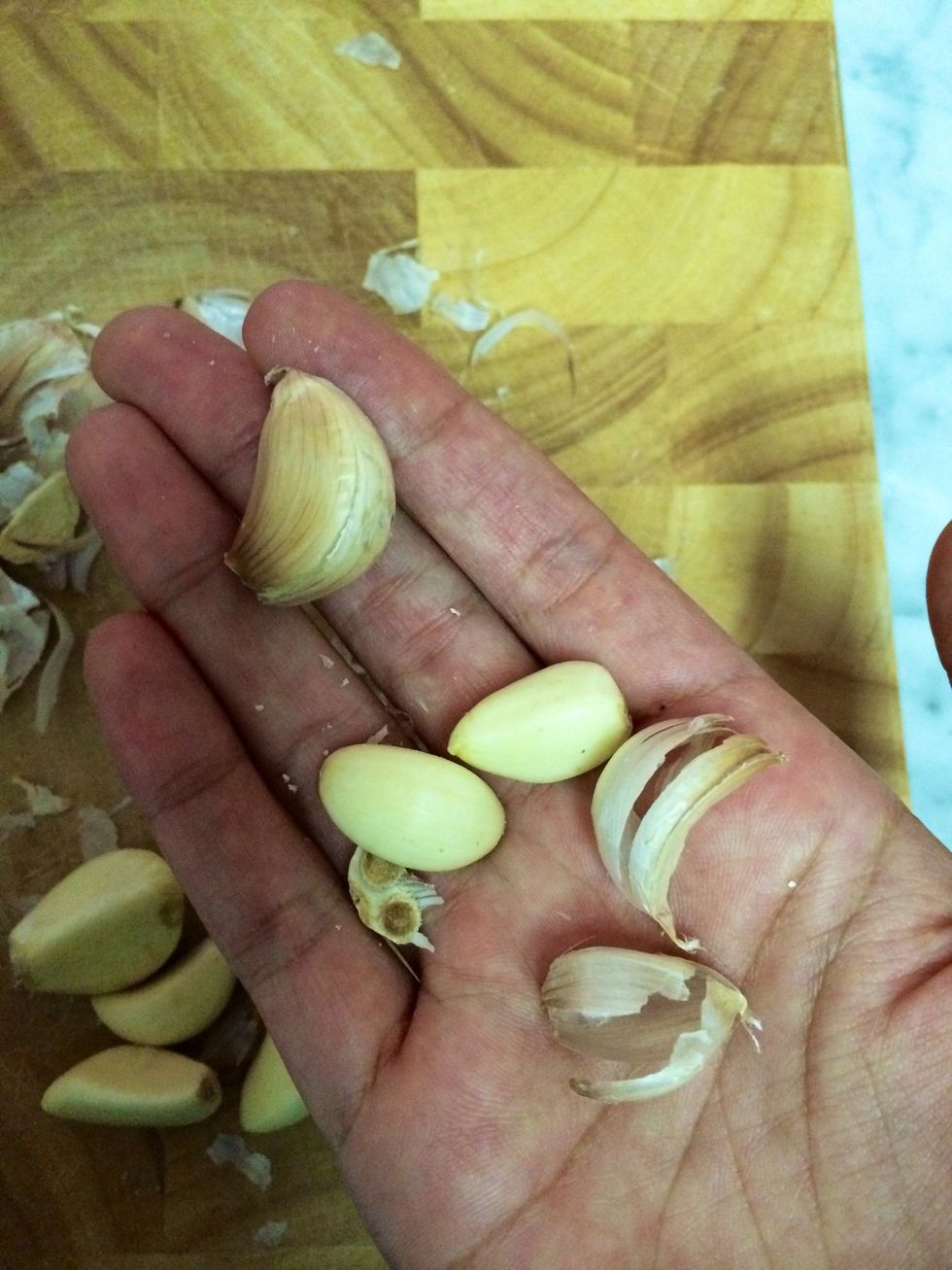 That's it! A whole head peeled minus one clove. WHO cares? Right?! :)
Head of garlic
Clean & empty jar