Preheat the oven to 220 degrees Celcius. Line the baking tray with baking paper.
Place the peach halves, round side up, onto a square/circle of puff pastry. Leave approximately 1cm of a border around the fruit.
Brush pastry with syrup and sprinkle with caster sugar
Bake for 10 minutes or until the pastry is golden brown.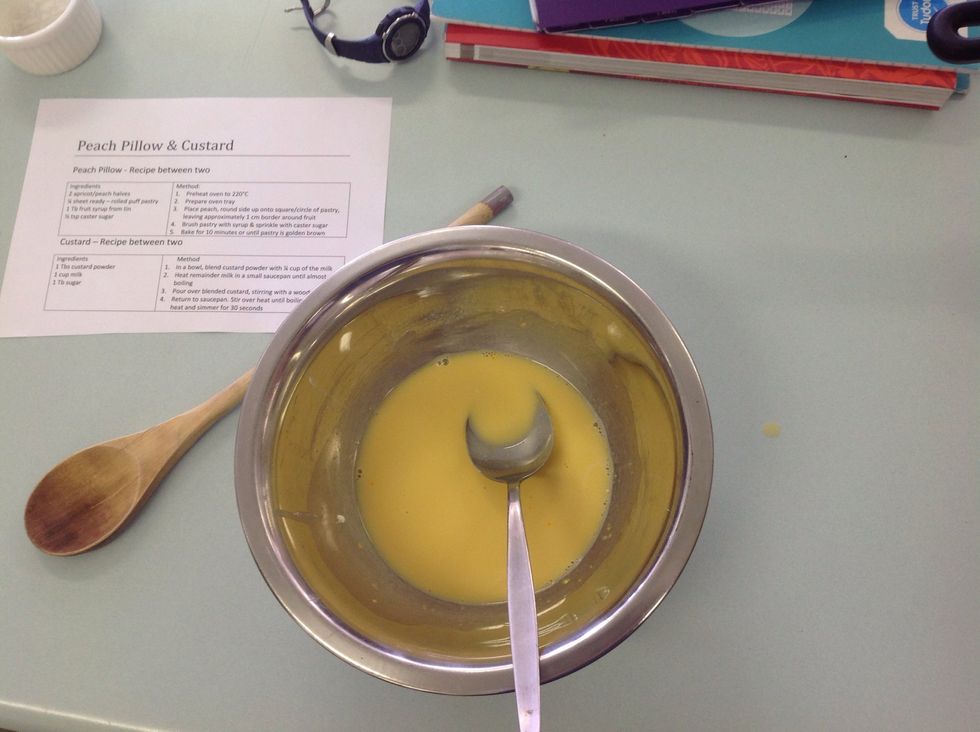 In a bowl, blend the custard powder and caster sugar with 1/4 cup of the milk.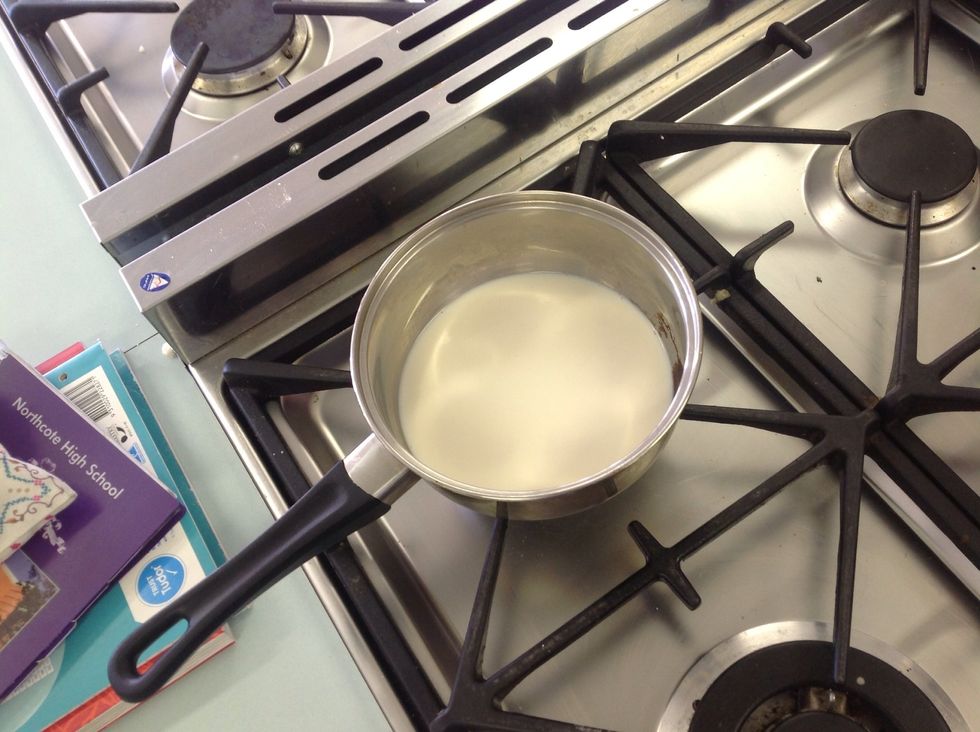 Heat the remaining milk in a small sauce pan until almost boiling.
Pour over blended custard, stirring with a wooden spoon.
Return the mixture to the saucepan. Stir over heat until boiling. Reduce heat and simmer for 30 seconds.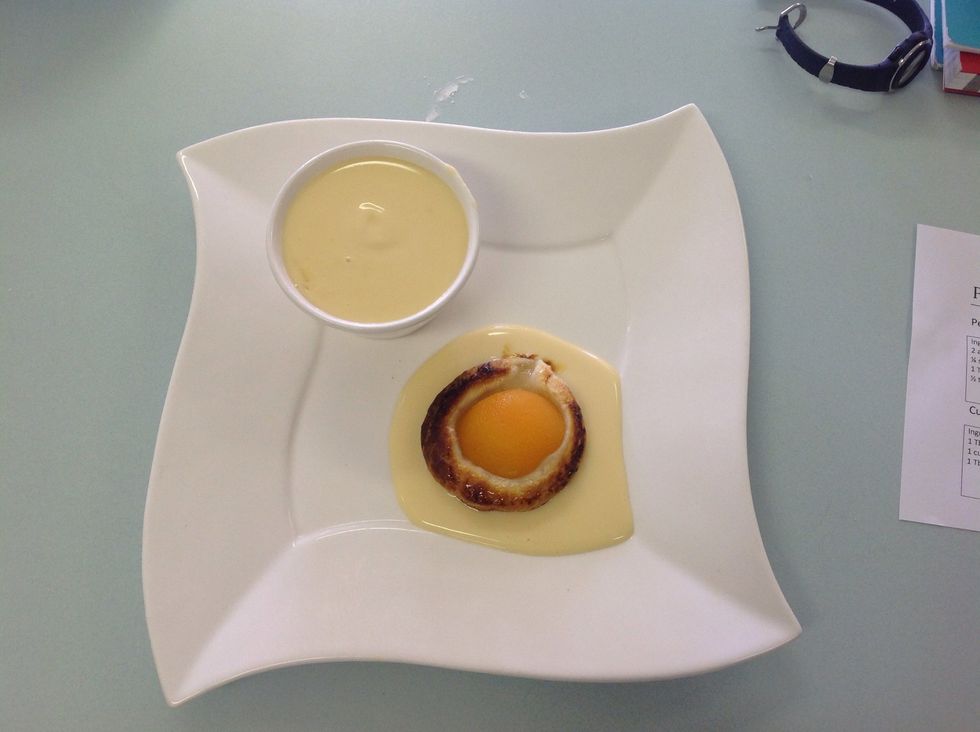 The finished product
2.0 Peach Halves
Puff Pastry
1/2tsp Caster Sugar
1.0Tbsp Custard Powder
1.0Tbsp Caster sugar
1.0c Milk