Whisk the egg whites. You should be able to turn the bowl upside down. When you can, they are stiff enough. Add the sugar little by little.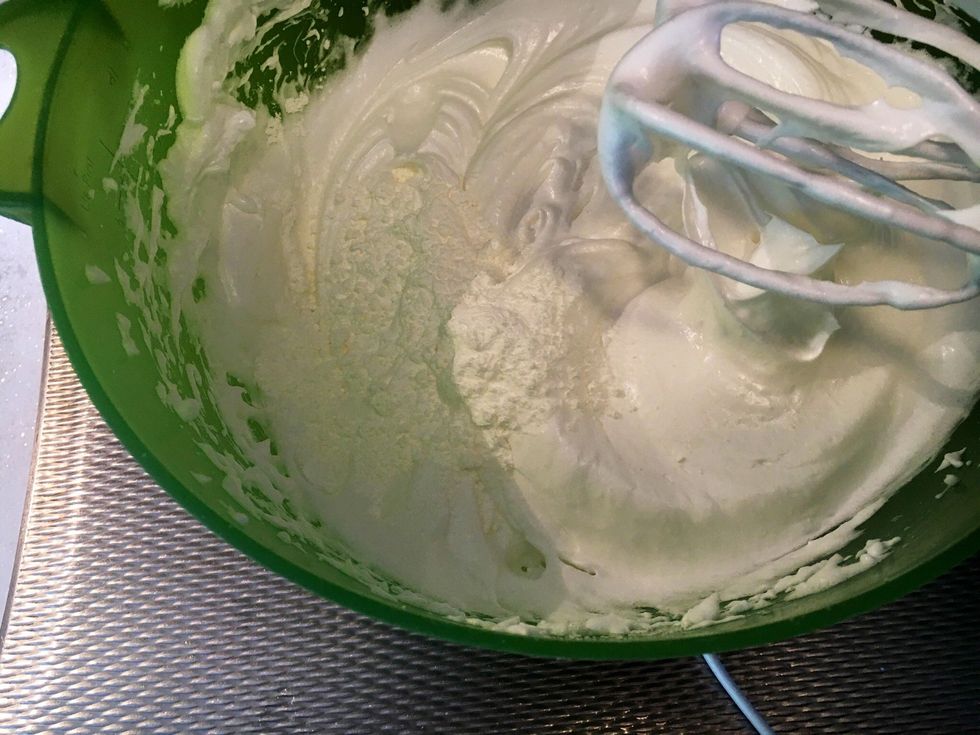 Add cornstarch. Whisk some more and add the vinegar (makes it crisp).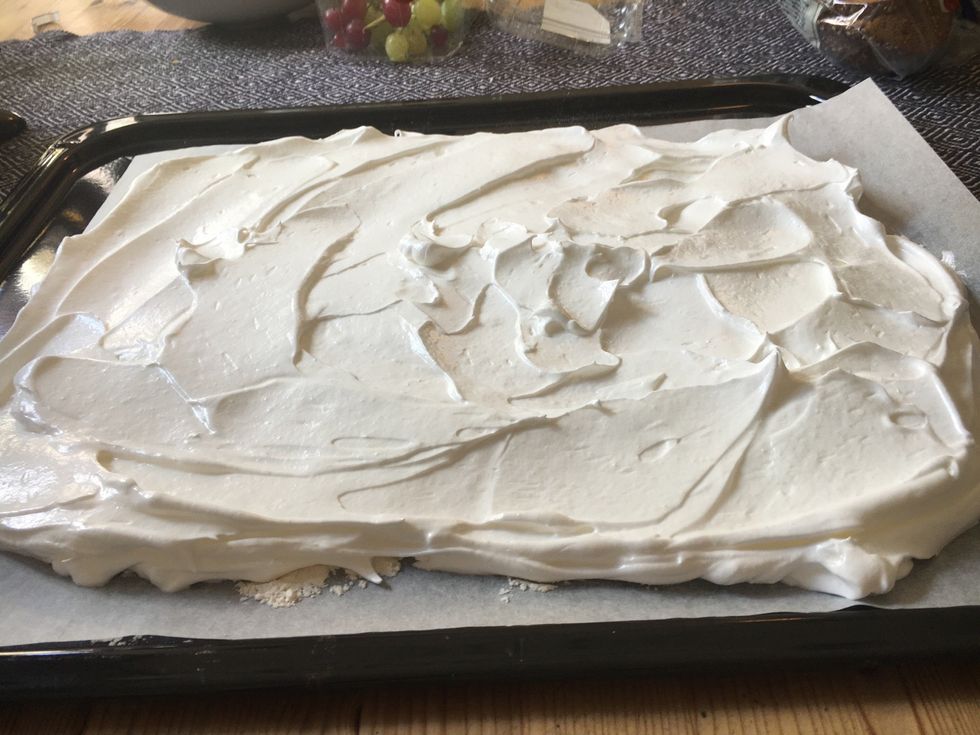 Spread it out evenly onto a parchment paper with some flour on it.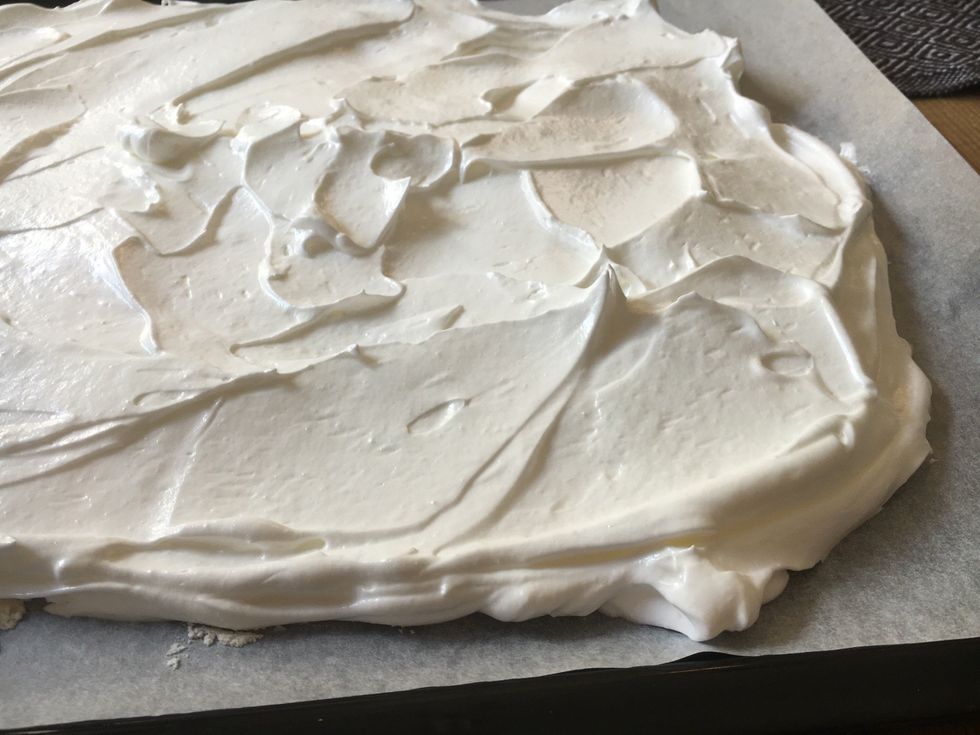 Like so. Of course you can make it round if you like. Bake it for 11/2 hours at 125 C. Then turn off the oven and let it sit there a few more hours.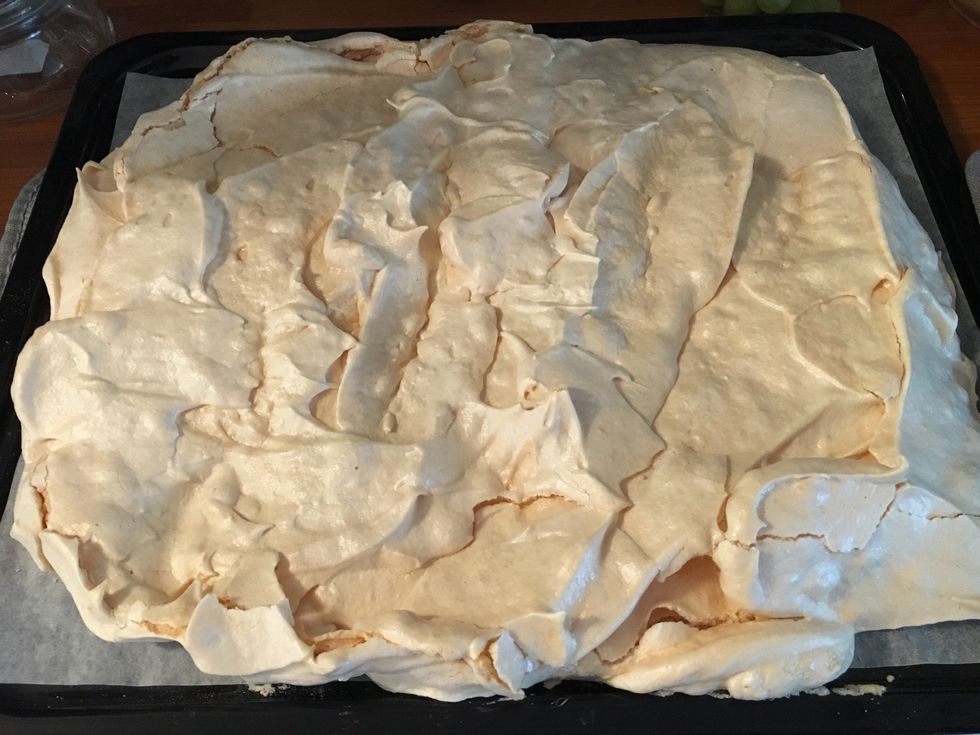 This is the finished meringue. If you prefer you can buy ready made meringue but the homemade is so much better! We did ours on 8 egg whites to a company of 8 adults & 3 kids.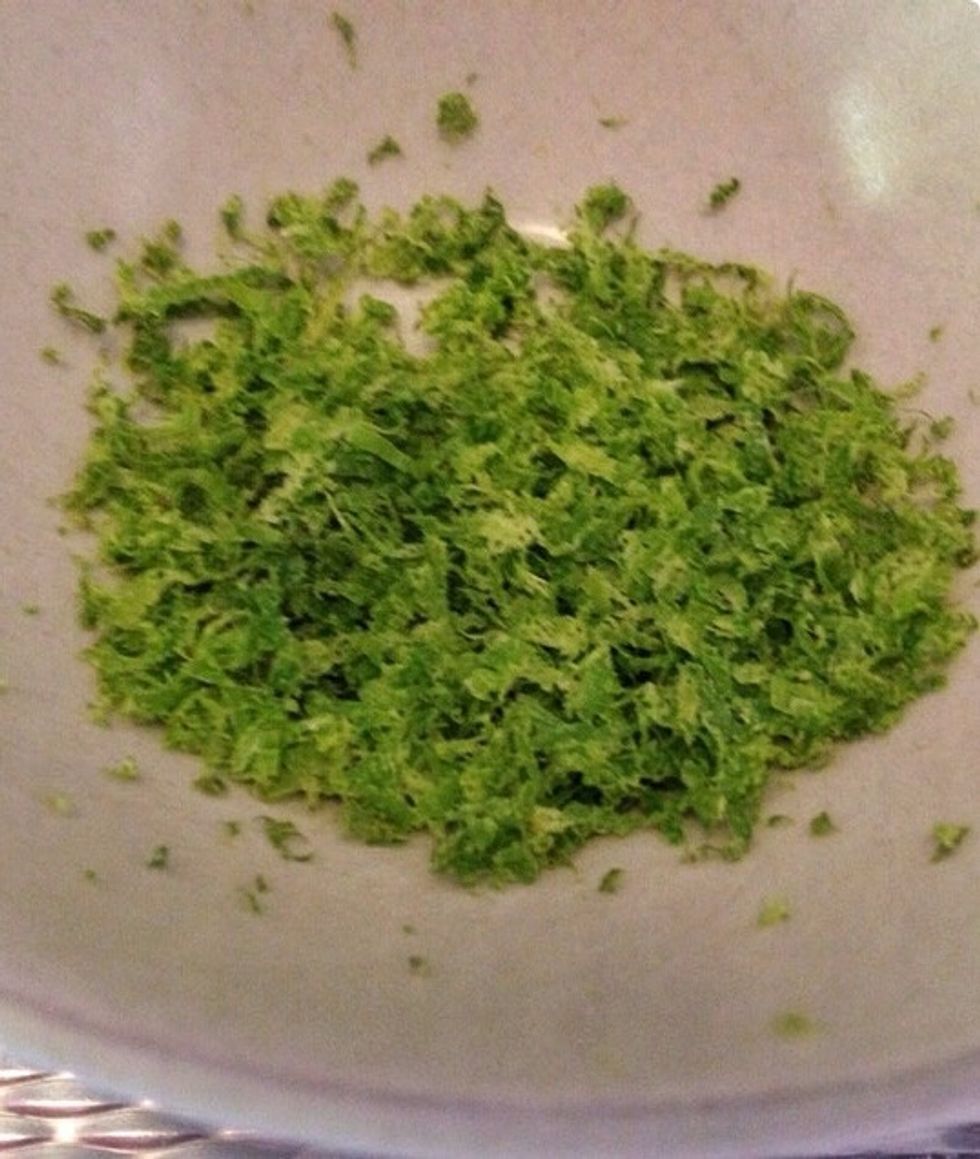 Peel the lime.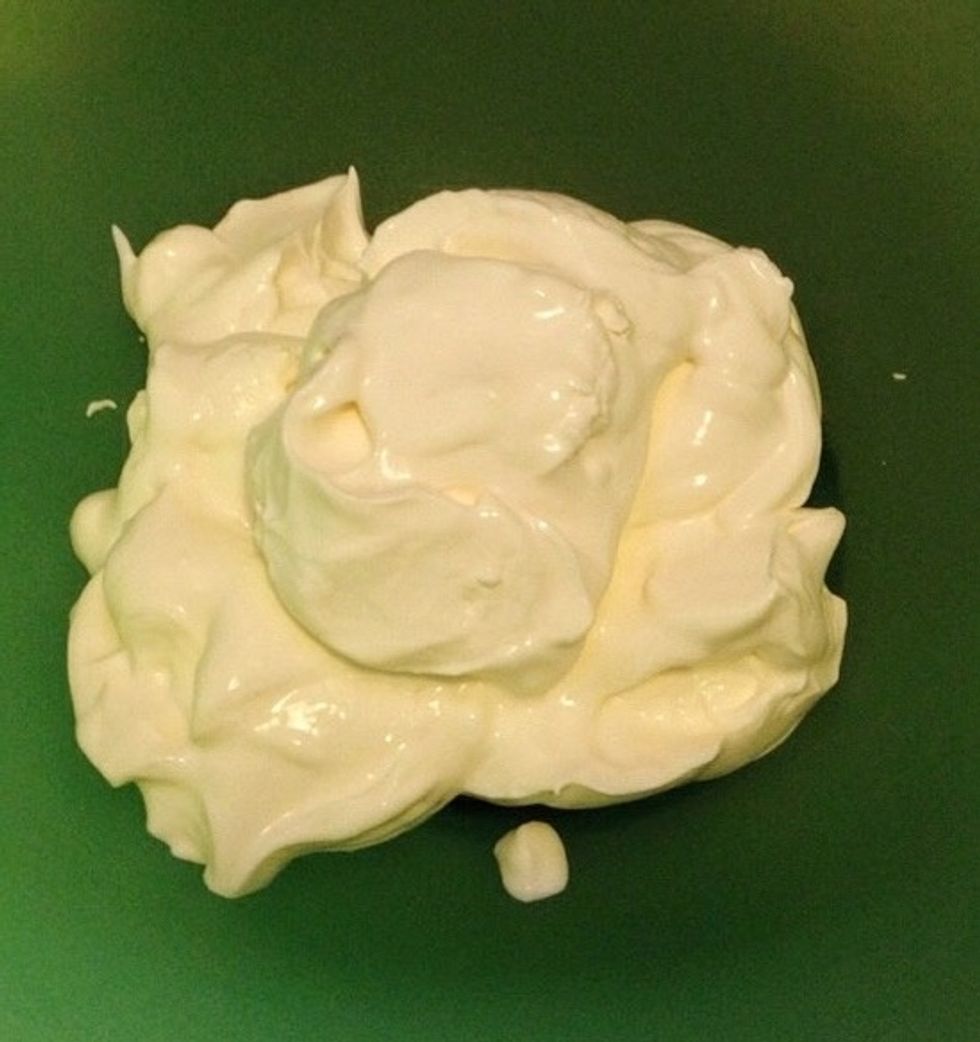 Add creme fraiche to a bowl.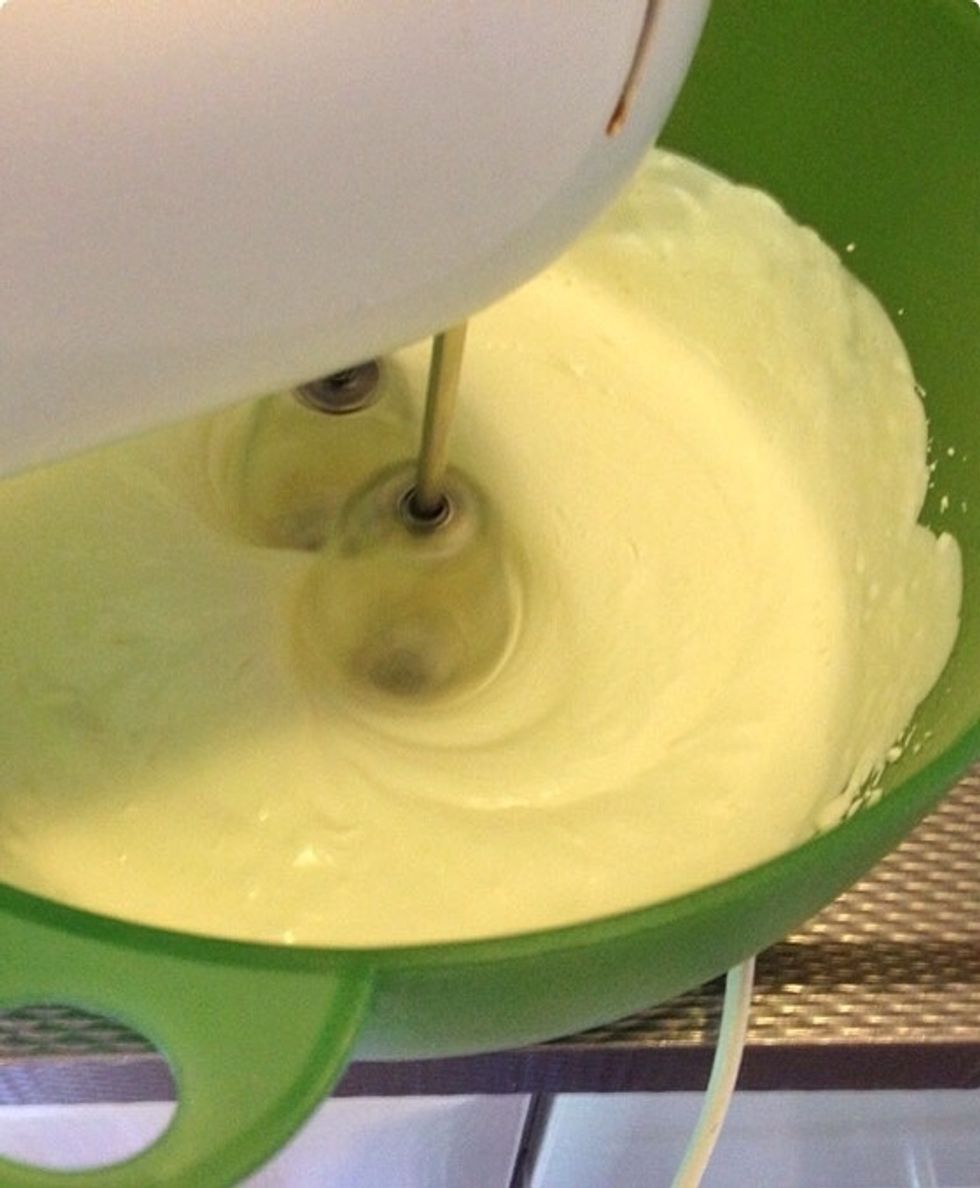 Whisk the creme fraiche. Add the heavy cream.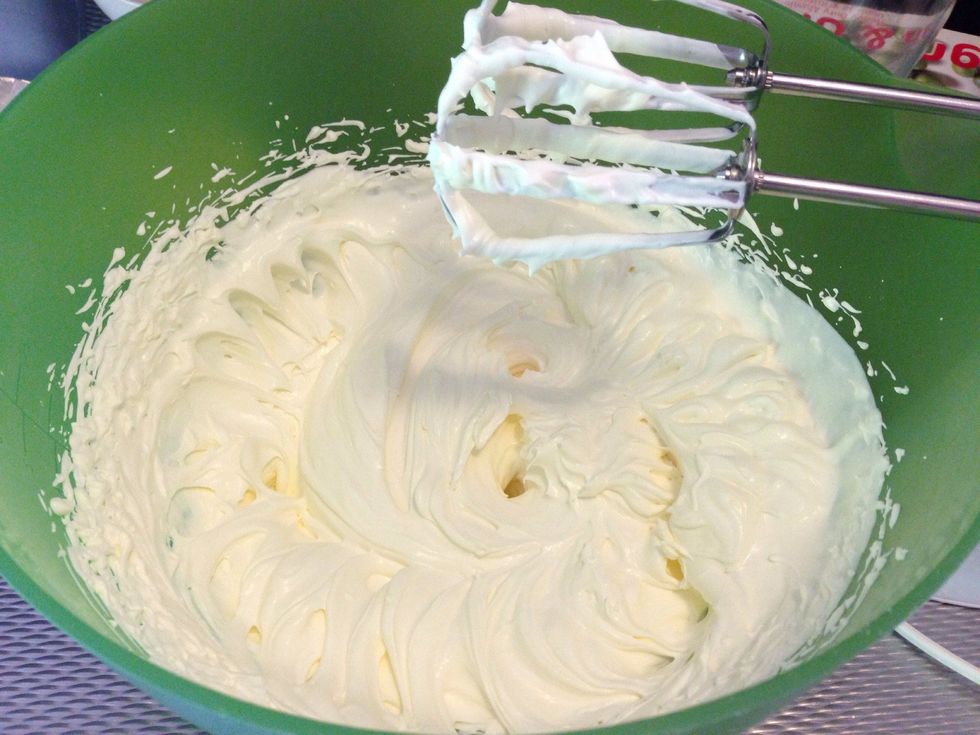 When fluffy it's done.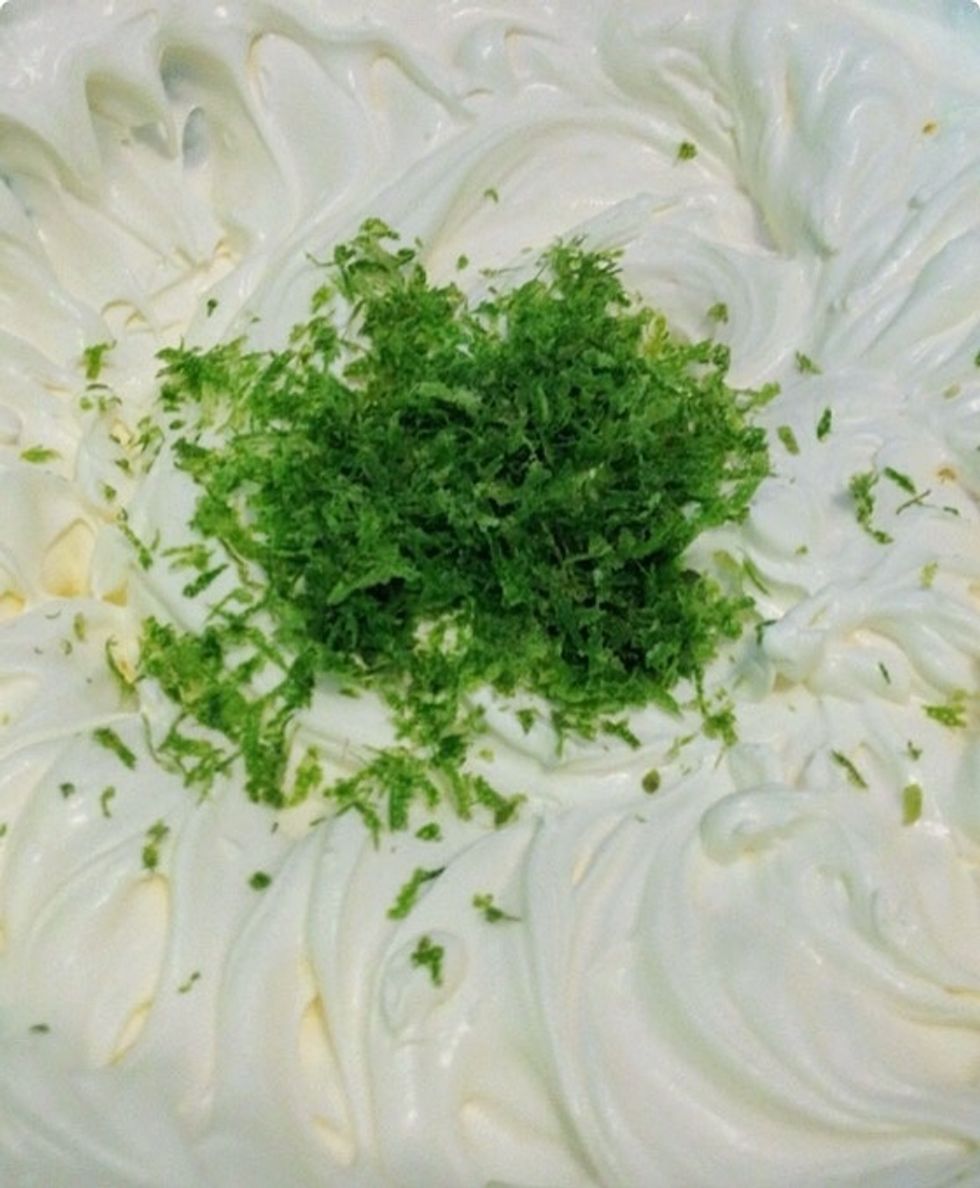 Add the lime peel and lime juice. Stir.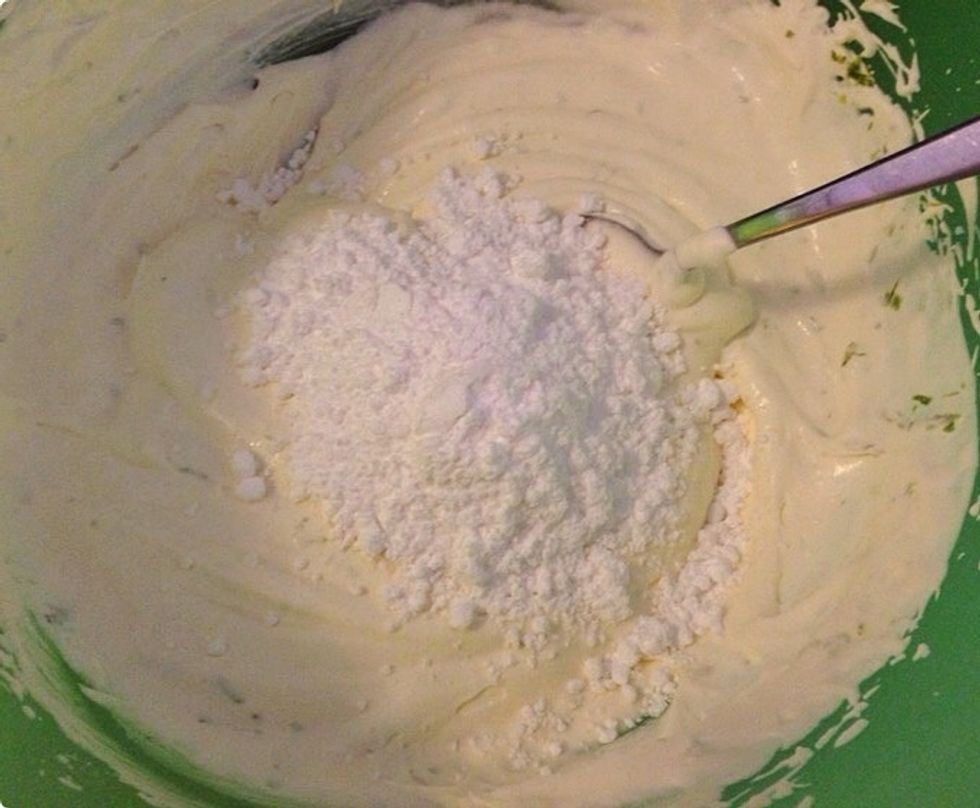 Then add the powdered sugar. Try to avoid lumps. Mix in with a spoon.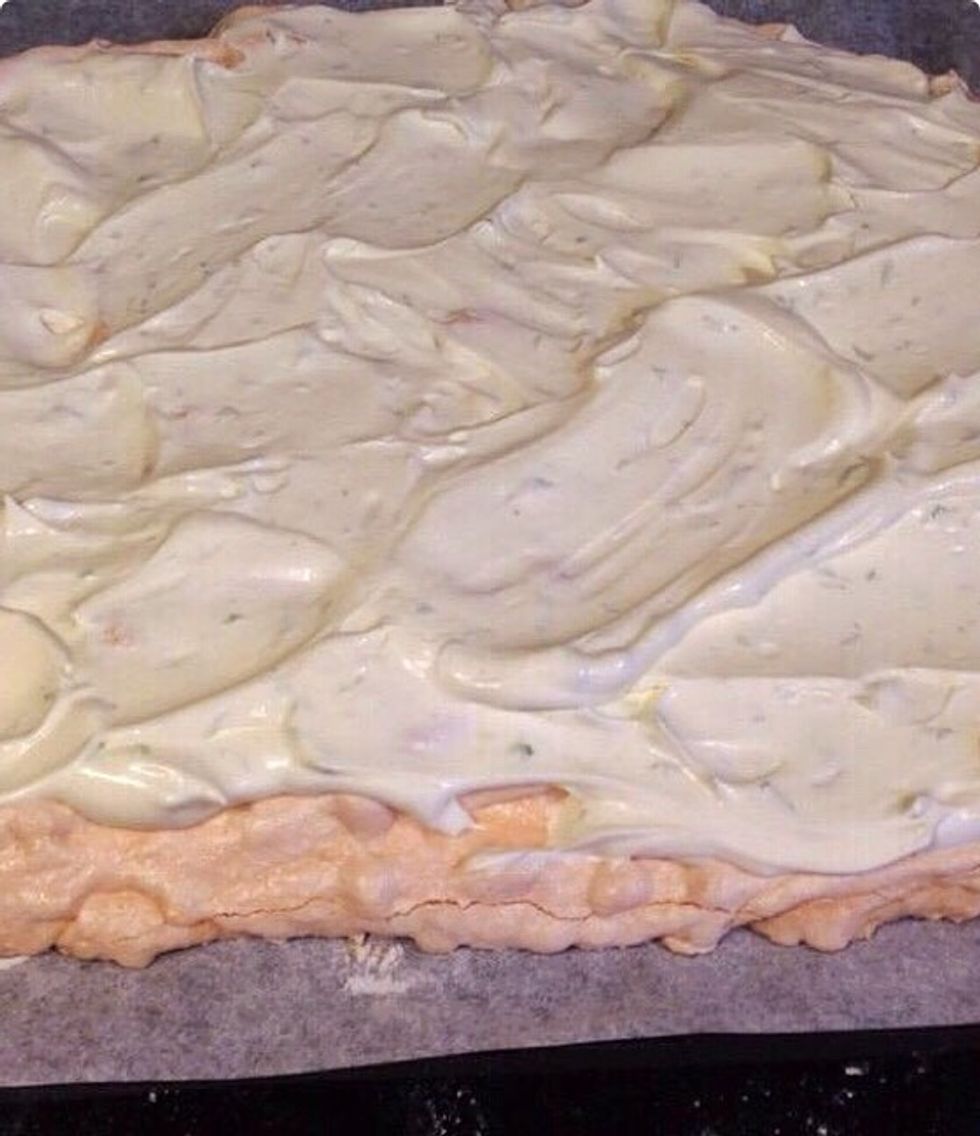 Top the meringue with the lime filling.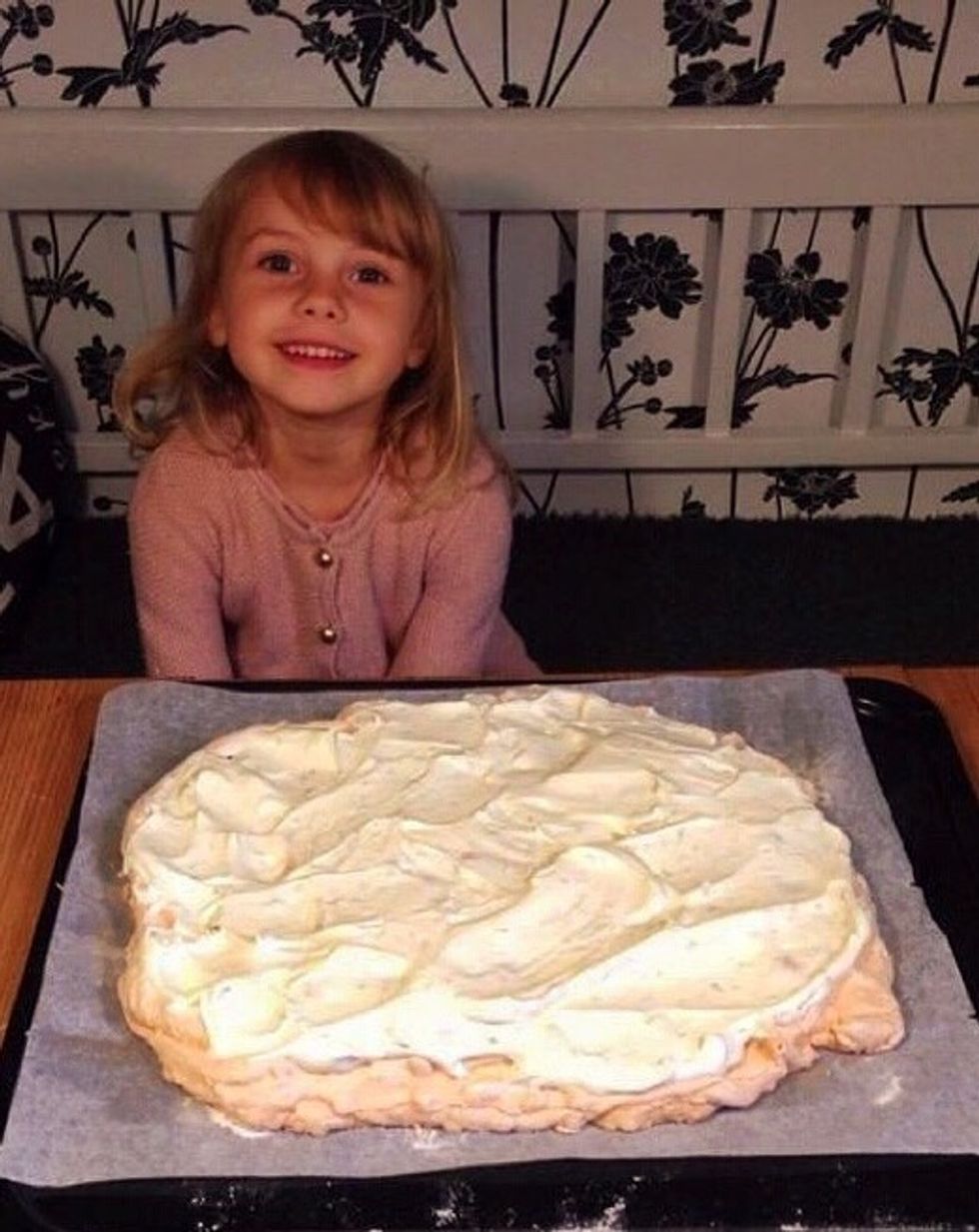 Be proud of your great work.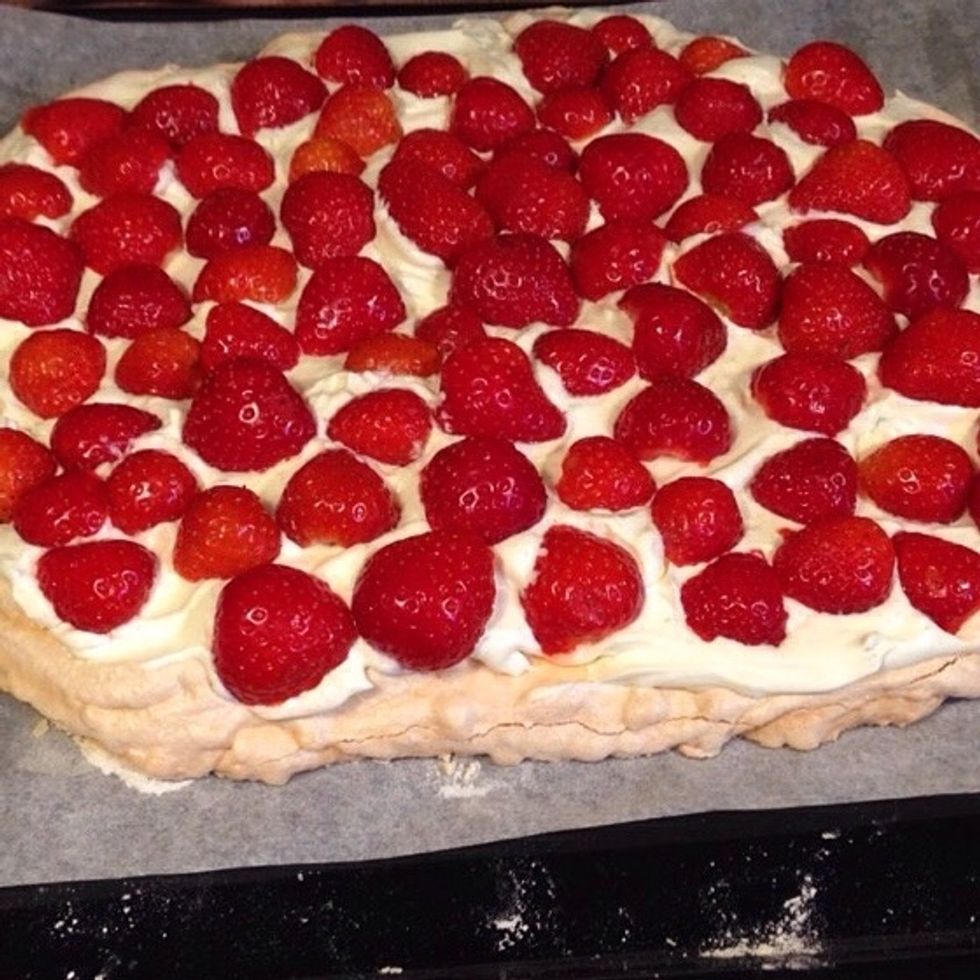 Add strawberries, or blueberries, or radpberries, or peaches..or a combinatopn of your favorite fruits and berries 🍓🍒🍇
Here with wild blueberries and wild raspberries.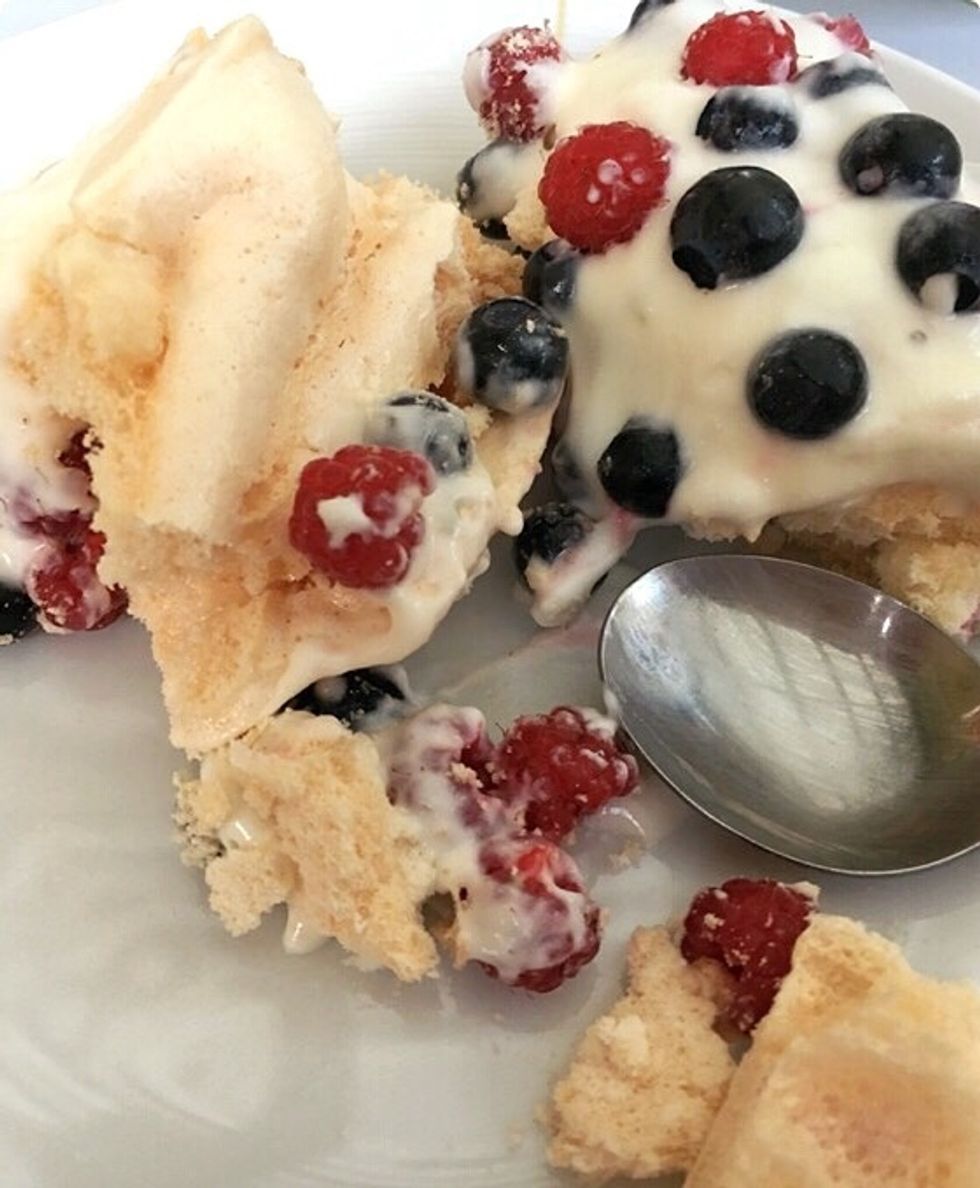 It is so yummy!
8.0tsp Egg whites
350.0g Sugar
1/2Tbsp Cornstarch
1.0tsp Vinegar
2.0 Limes (peel & 2 tsp juice)
400.0ml Creme fraiche
150.0ml Heavy cream
6.0Tbsp Powdered sugar
Karin Siöö
Lives in Sweden. Gets inspiration from trips, blogs & international students I meet at work.