Reinforce the toe of your TOMS to keep them from wearing out..
13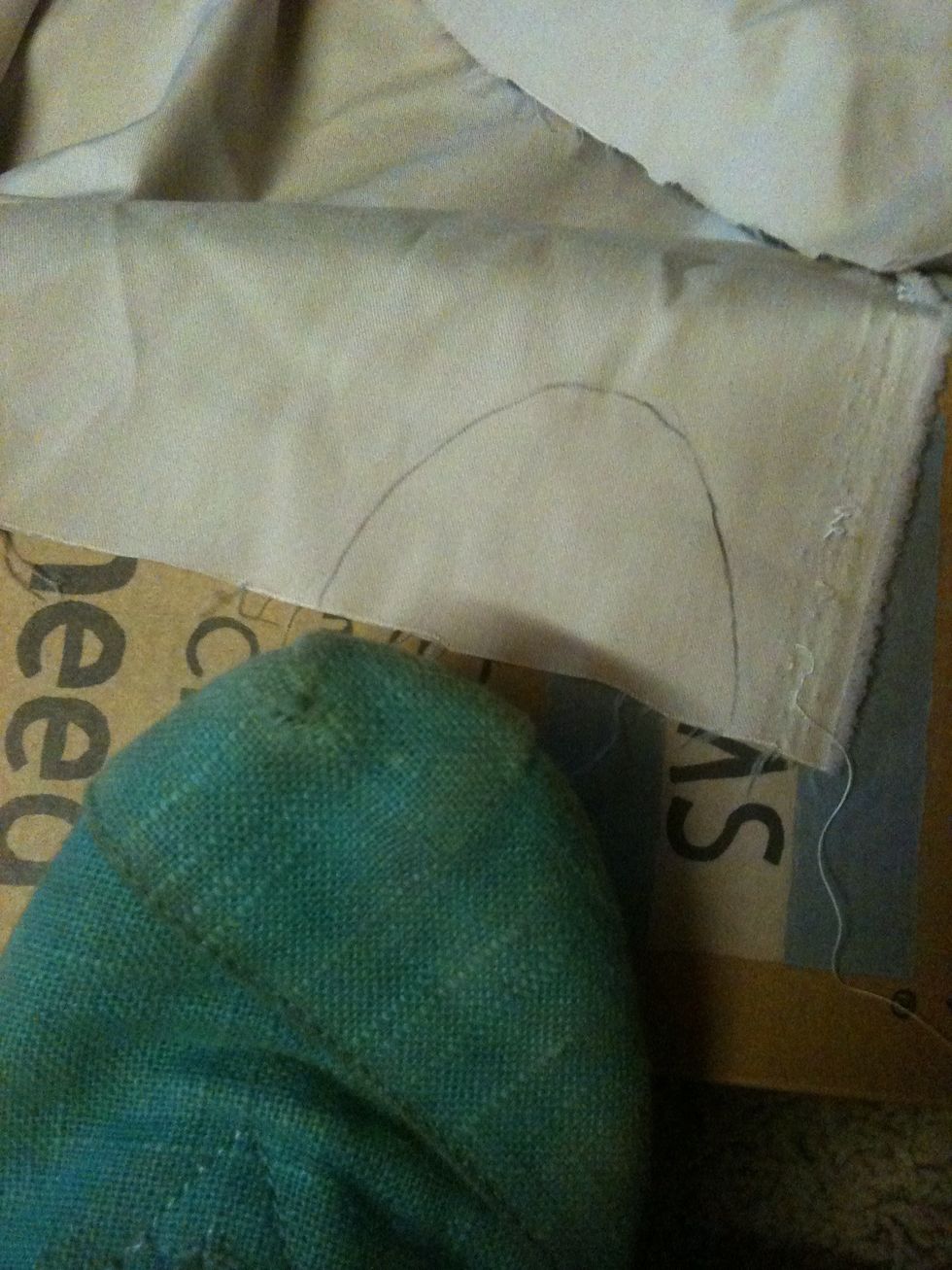 Trace out the "toe" of your TOM onto your fabric. Then cut out your patch.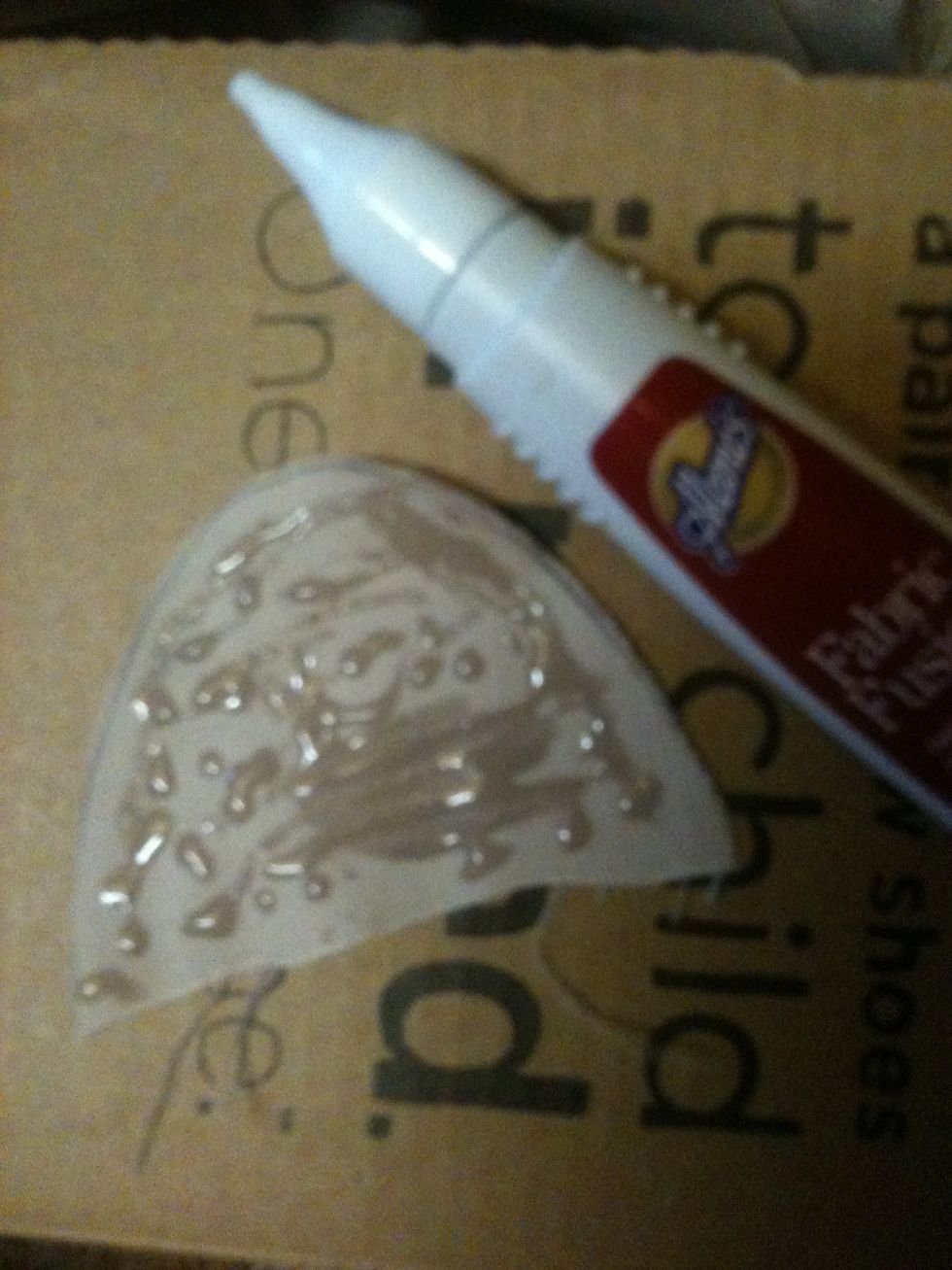 Apply fabric glue to the top of your cut out (follow packaging directions).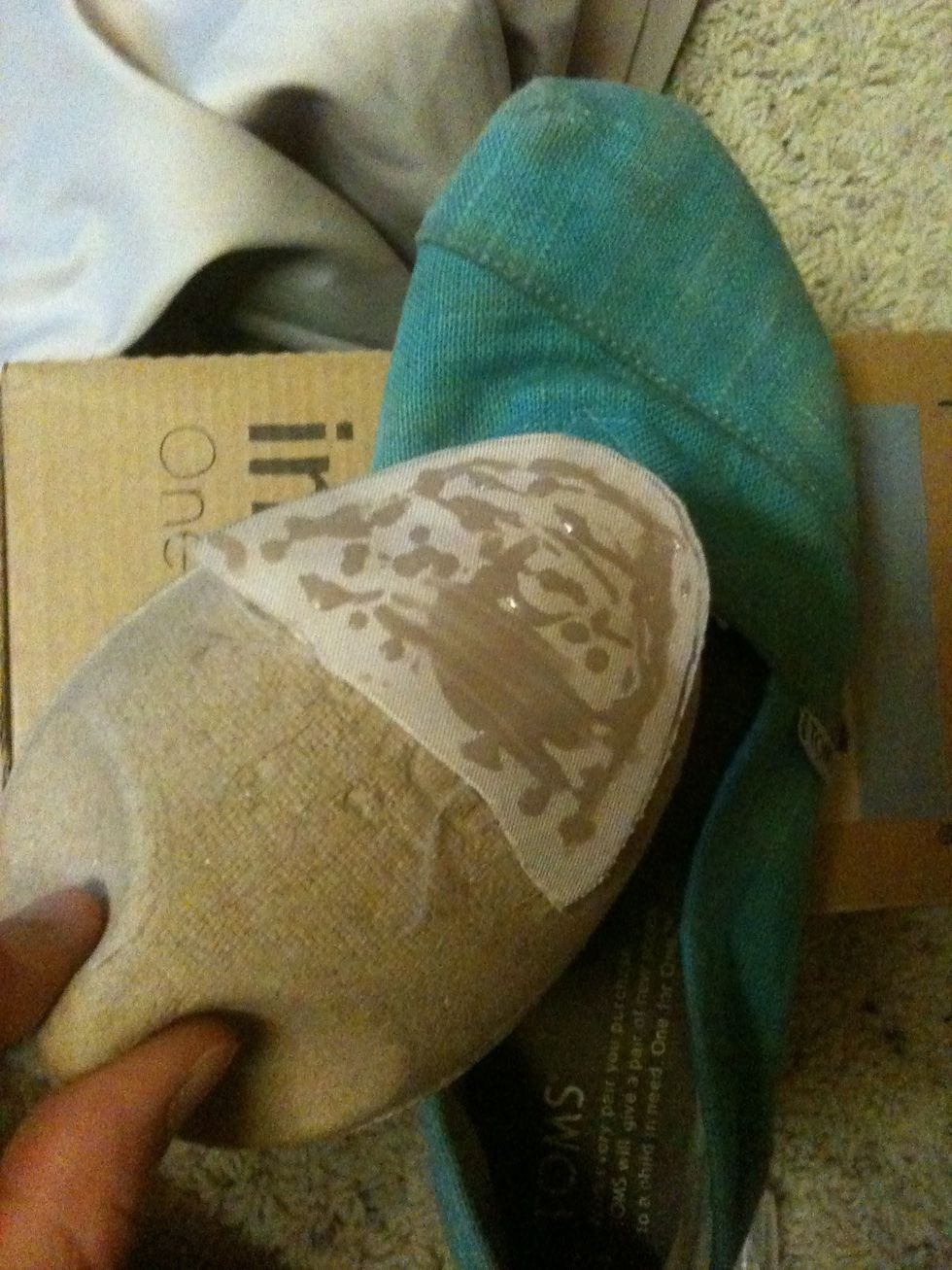 Use the cardboard insert that came with your TOMS to guide the fabric into place.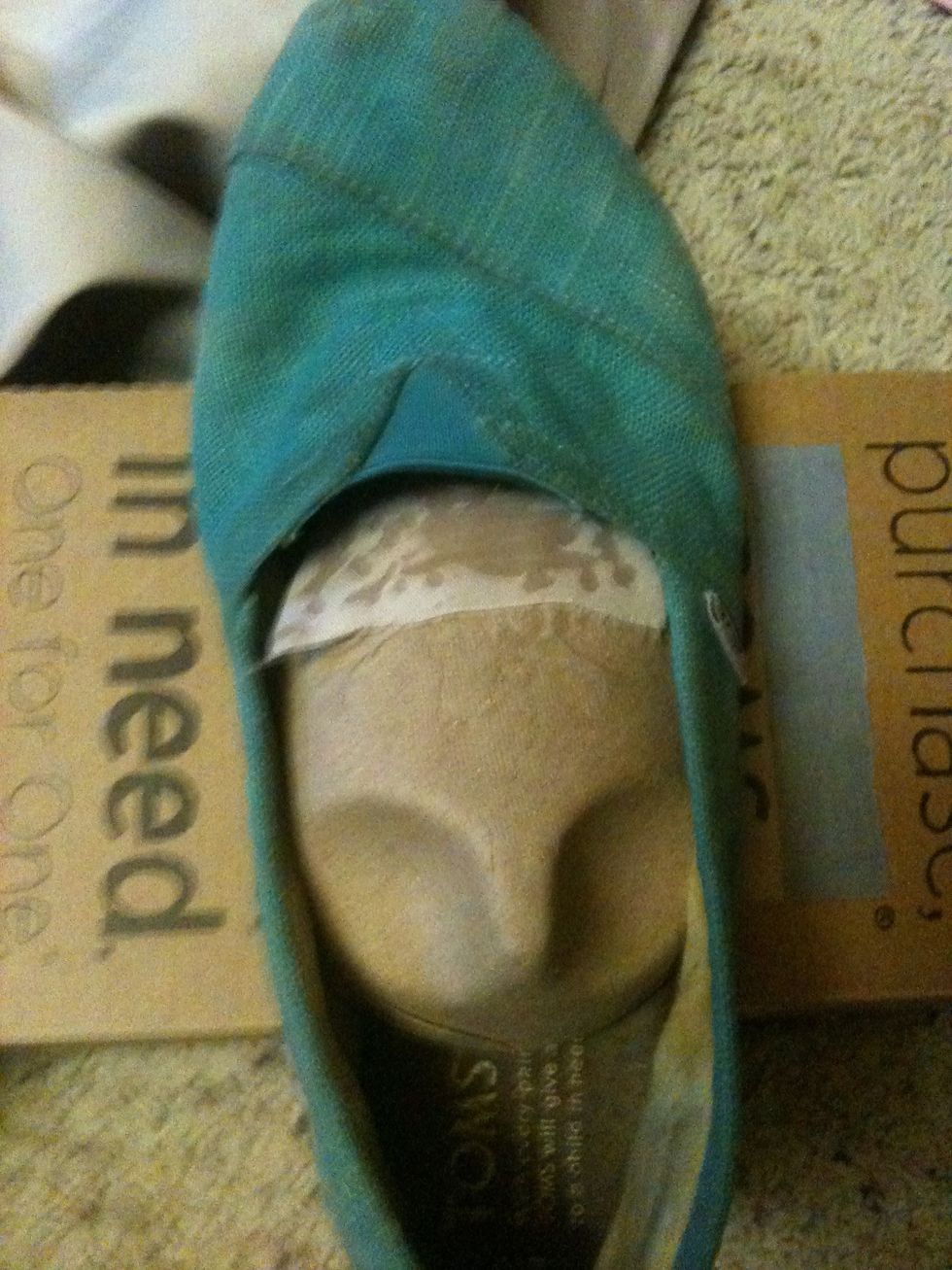 Carefully slide into shoe.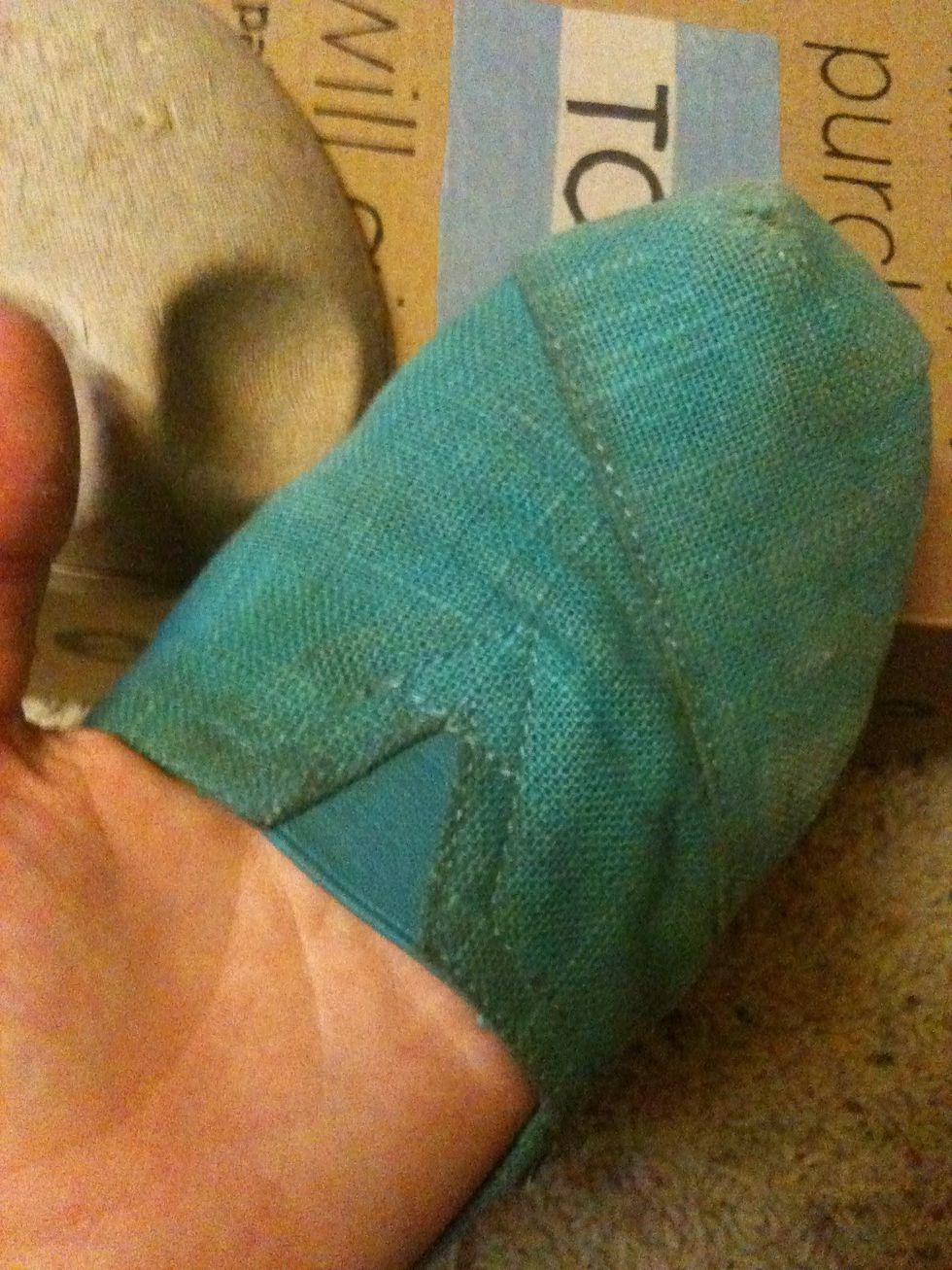 Remove cardboard and adjust the fabric as needed, making sure the edges are securely pressed down.
Set your TOMS upside down to dry (again, follow packaging directions) and soon you will have them repaired!
scissors
fabric glue
fabric swatch