How to patch and stylishly cover holes on your toms
Patch and Stylishly Cover Holes on Your Toms
360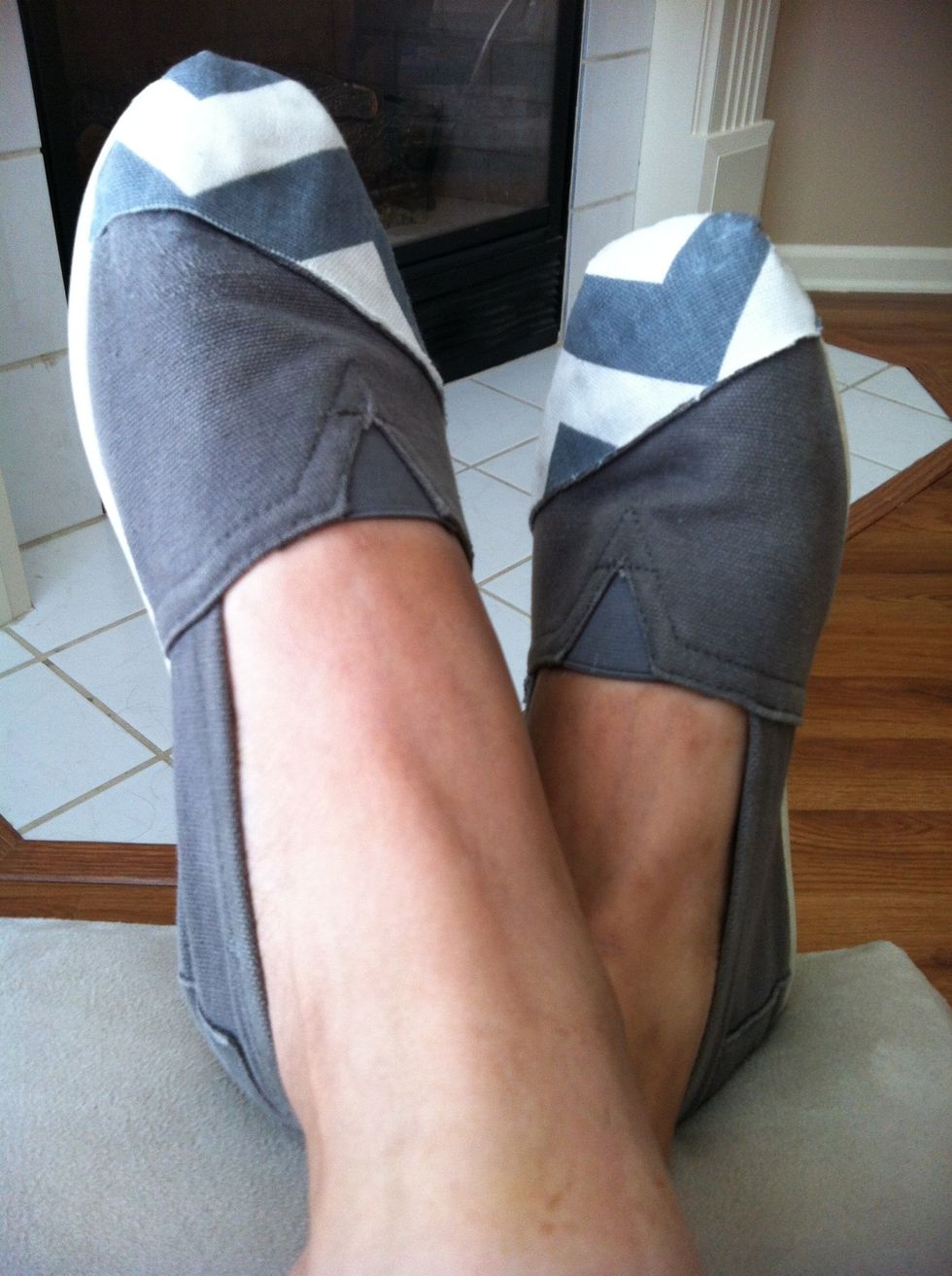 This is the end result. I used gray chevron print from Hobby Lobby.
This is what they looked like before. You can choose to wash them before you mend the patches.
With your scissors, trim any frayed strands around the holes. That helps the iron-on patch adhere to your shoe.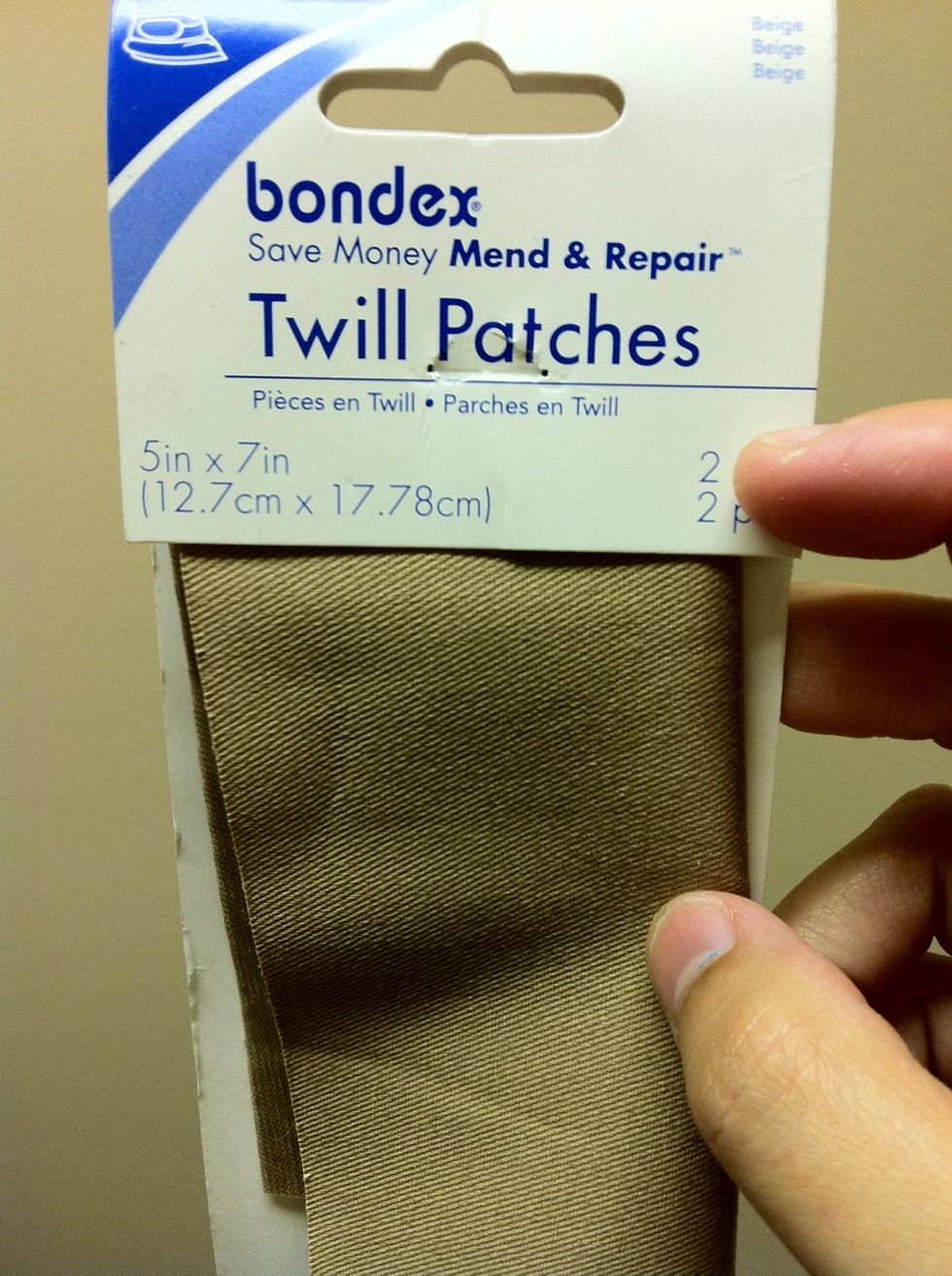 Iron-on fabric patch of any color. You can also use any type of durable fabric. They run around $1.50 at Walmart.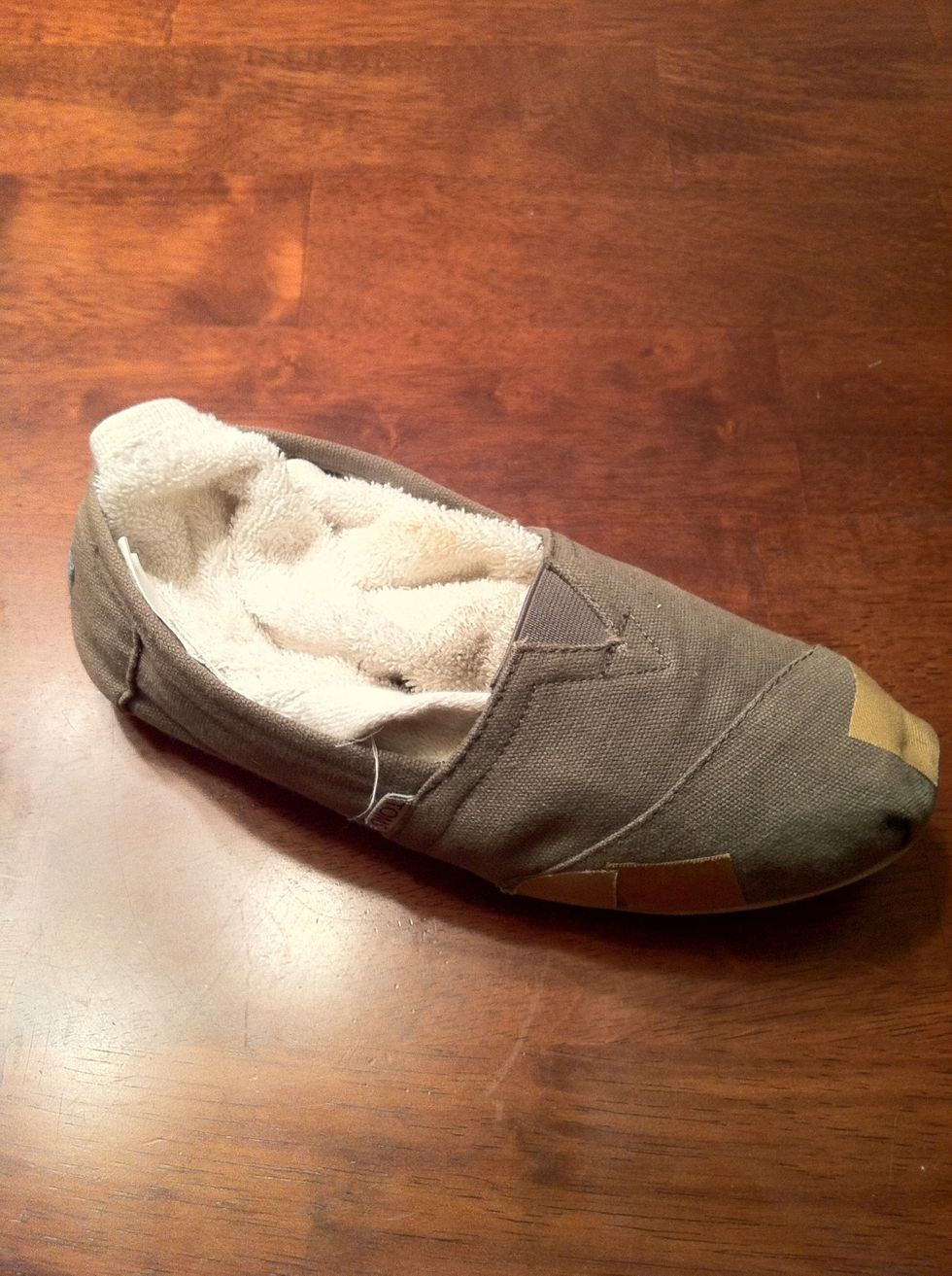 Stuff the towels in your shoe to add form and stability when working with it.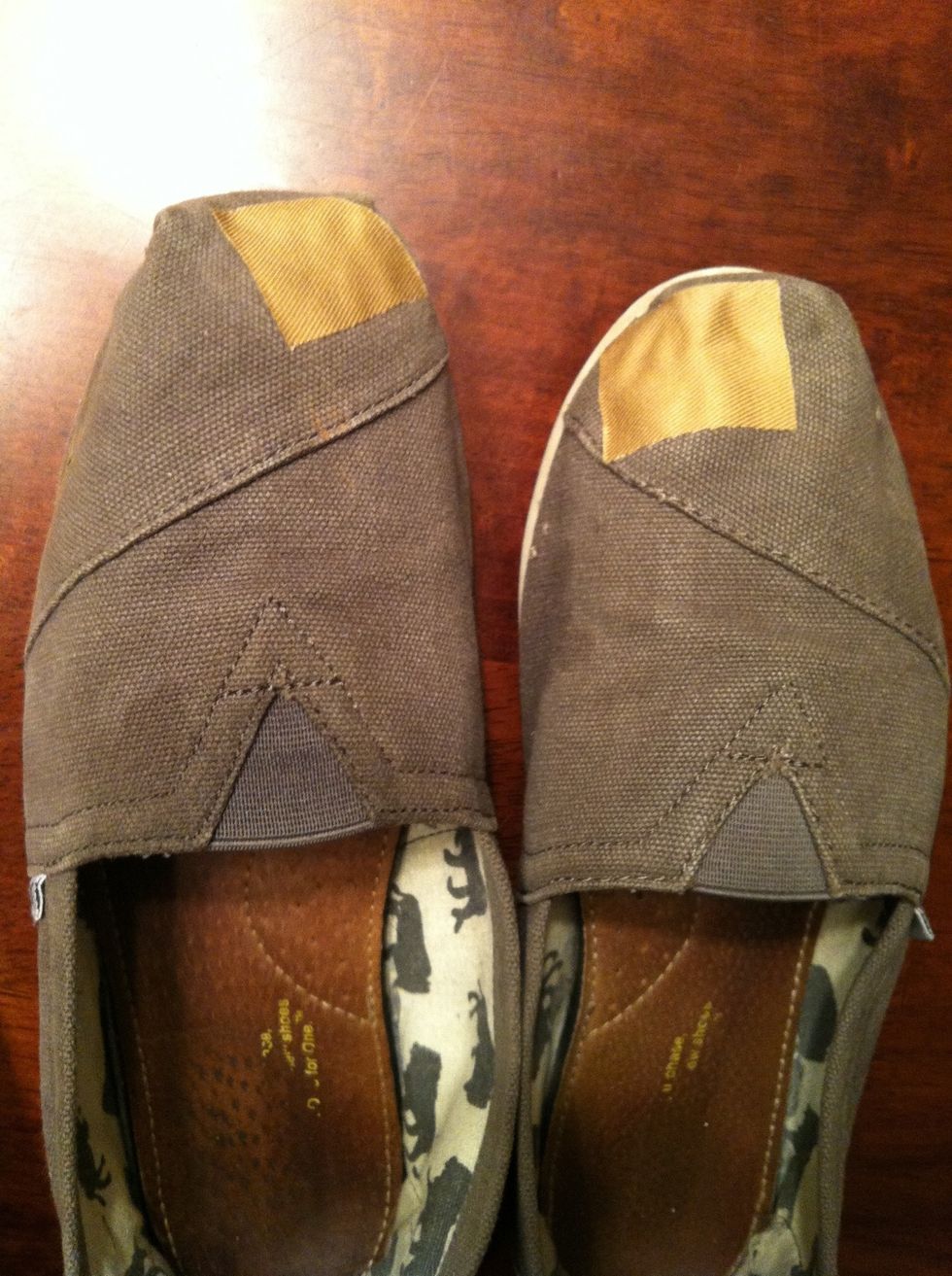 Iron on your patches following the directions specific to your fabric patch.
Patched the sides as well.
Take your two 6x6 inch swatches of fabric and trim your swatches a little larger than the front part of the shoe. Follow the angled seam of your Toms.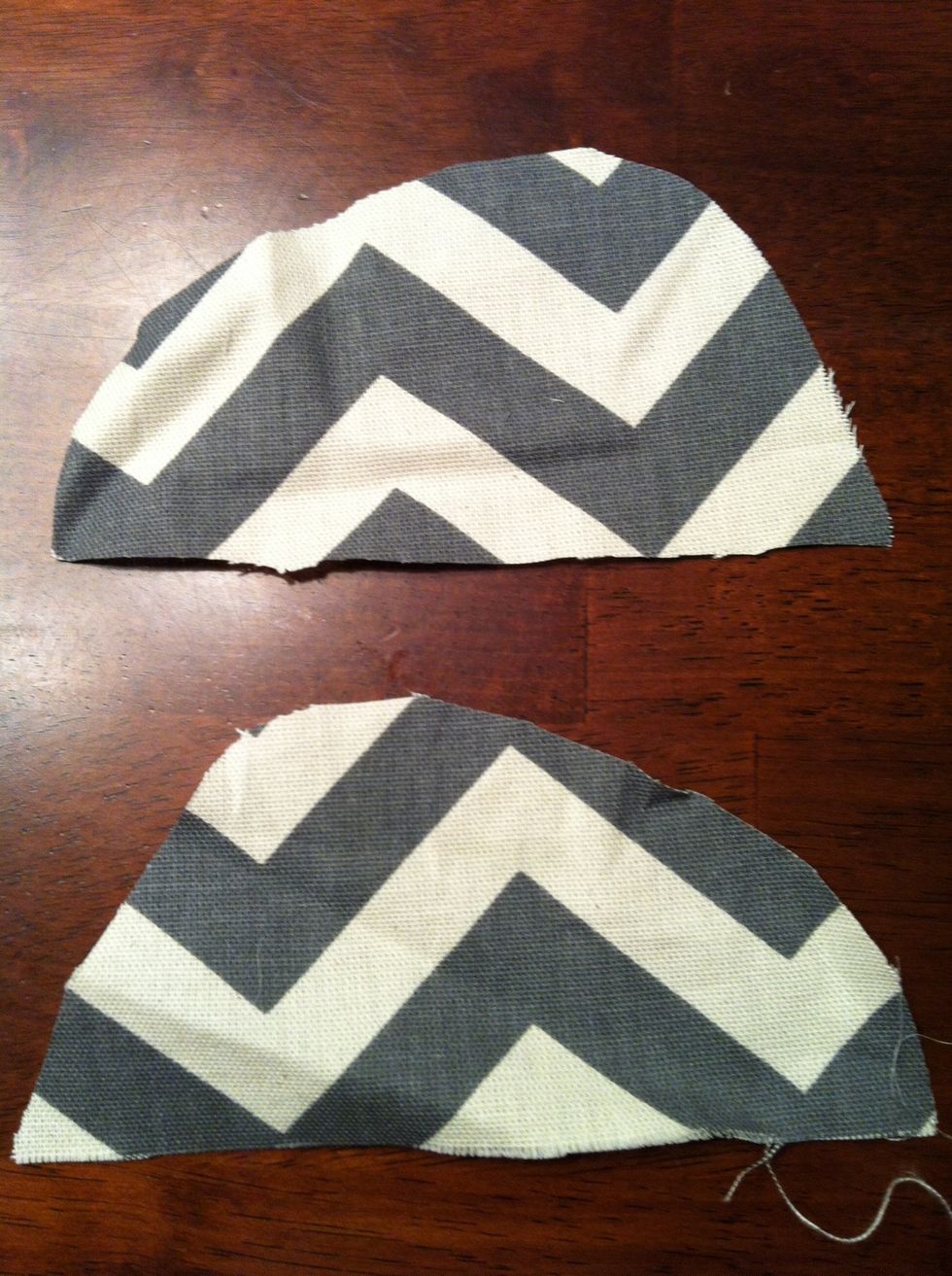 Gray chevron print fabric. Left shoe is the top piece. Right shoe is bottom piece.
You can use any craft glue. Make sure it can be used on fabric. Work in a well ventilated area.
Apply glue to the front part of the shoe. Work around the edges first making sure to spread glue to where fabric meets the sole. Spread with q-tips.
Place your fabric along the angled seam and press firmly, forming fabric all around the front toe. Be sure to run your finger along the bottom where the fabric meets the sole.
Trim the fabric where it meets the sole of the shoe. Add glue if necessary. Try to mimic the toe fold the same way your original Toms folded.
There ya go!
1.0 Pair Holey Toms
1.0 Iron-on Fabric Patch
1.0 Iron
1.0 Pair of Scissors
1.0 Tube Craft Glue
2.0 6x6 inch Pieces of Fabric
2.0 Small Cloth Towels
15.0 Q-tips