How to pan seared plantains with raw honey - gluten free
Pan Seared Plantains With Raw Honey - Gluten Free
57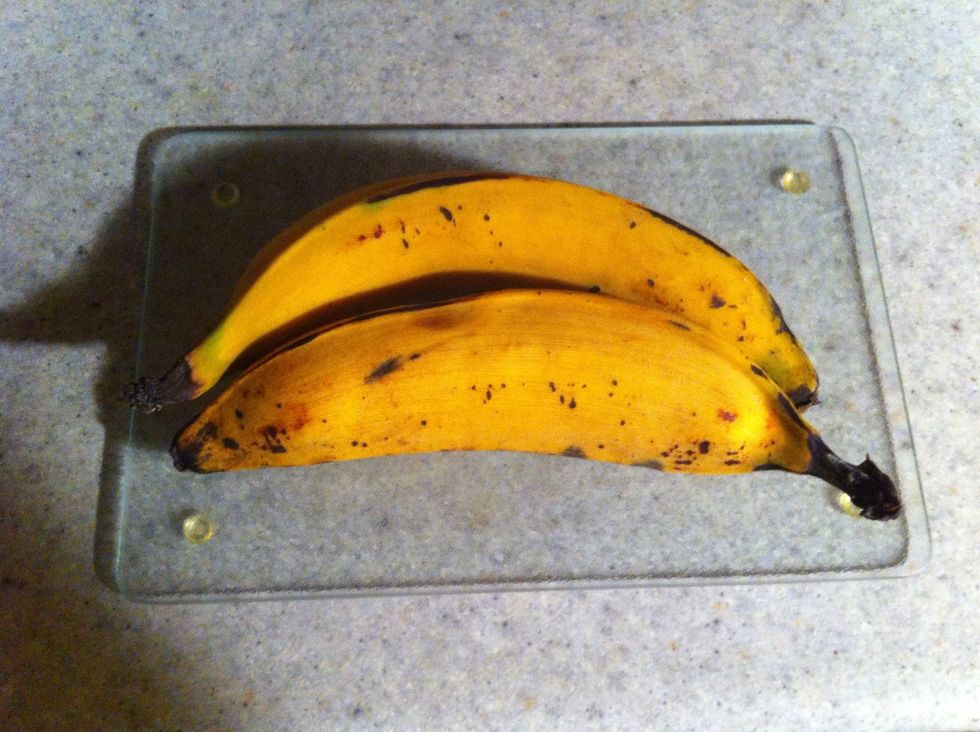 Start with a couple if plantains that are looking ripe... Turn on the stove burner to Medium Low for your choice of larger "frying" pan, we use cast iron which works nicely...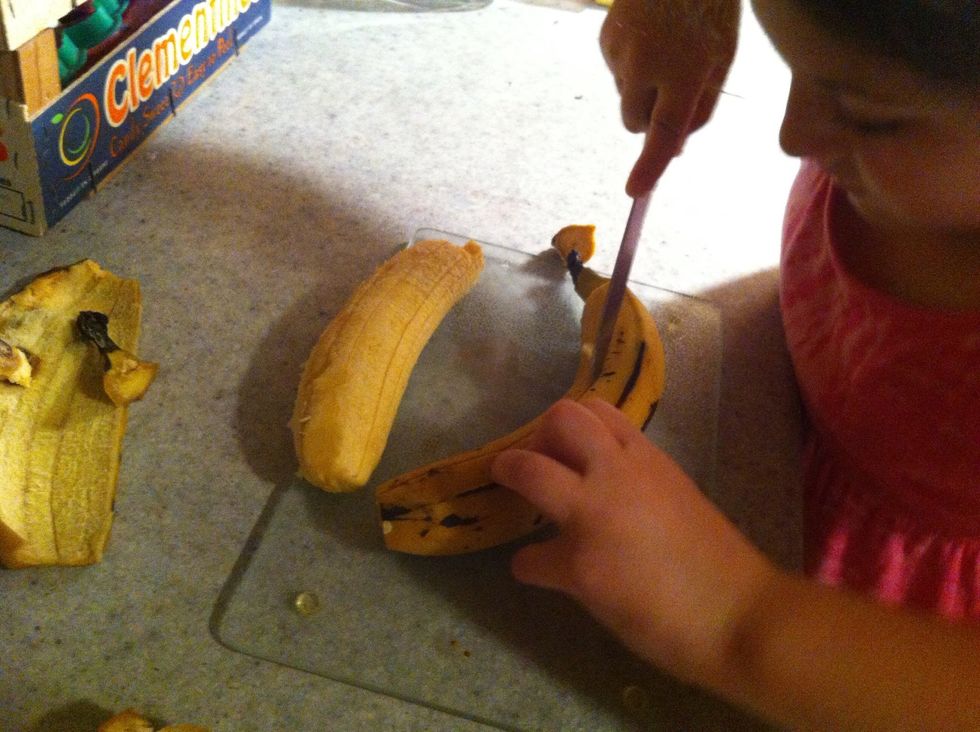 My daughter cuts the end off the plantains then slices down the side to remove the skins...
Peel the skins off being sure to cut out any bad spots.... Then cut evenly into about 2 inch pieces....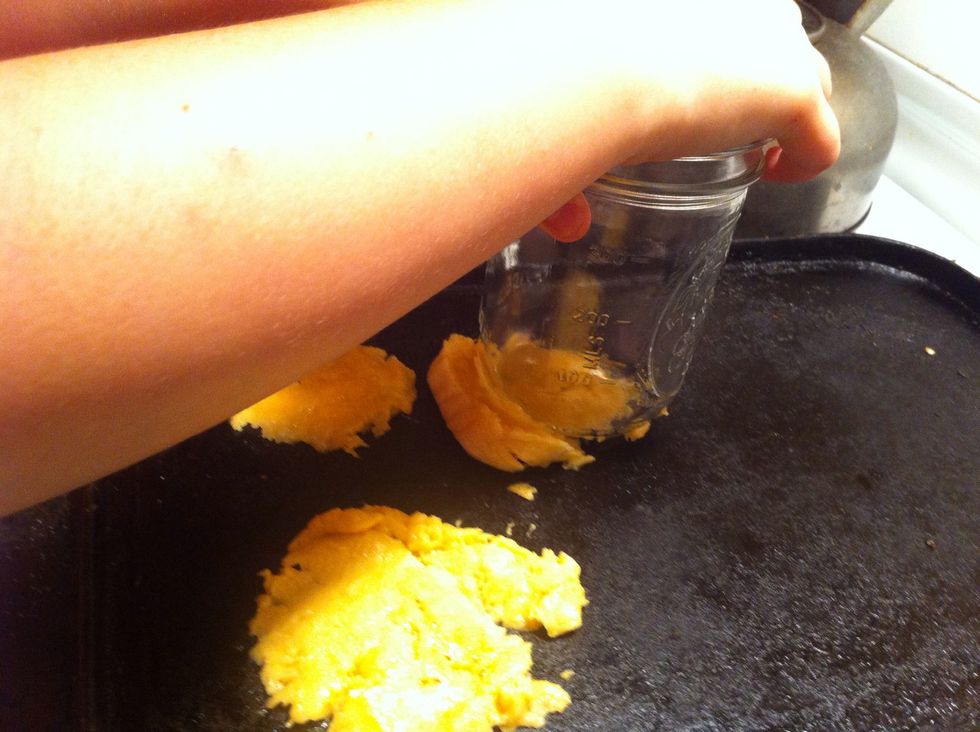 Then we crush the 2 inch pieces with the bottom of a mason jar or glass... After crushing don't lift the glass off, slide it off.... Helps to keep them from breaking up...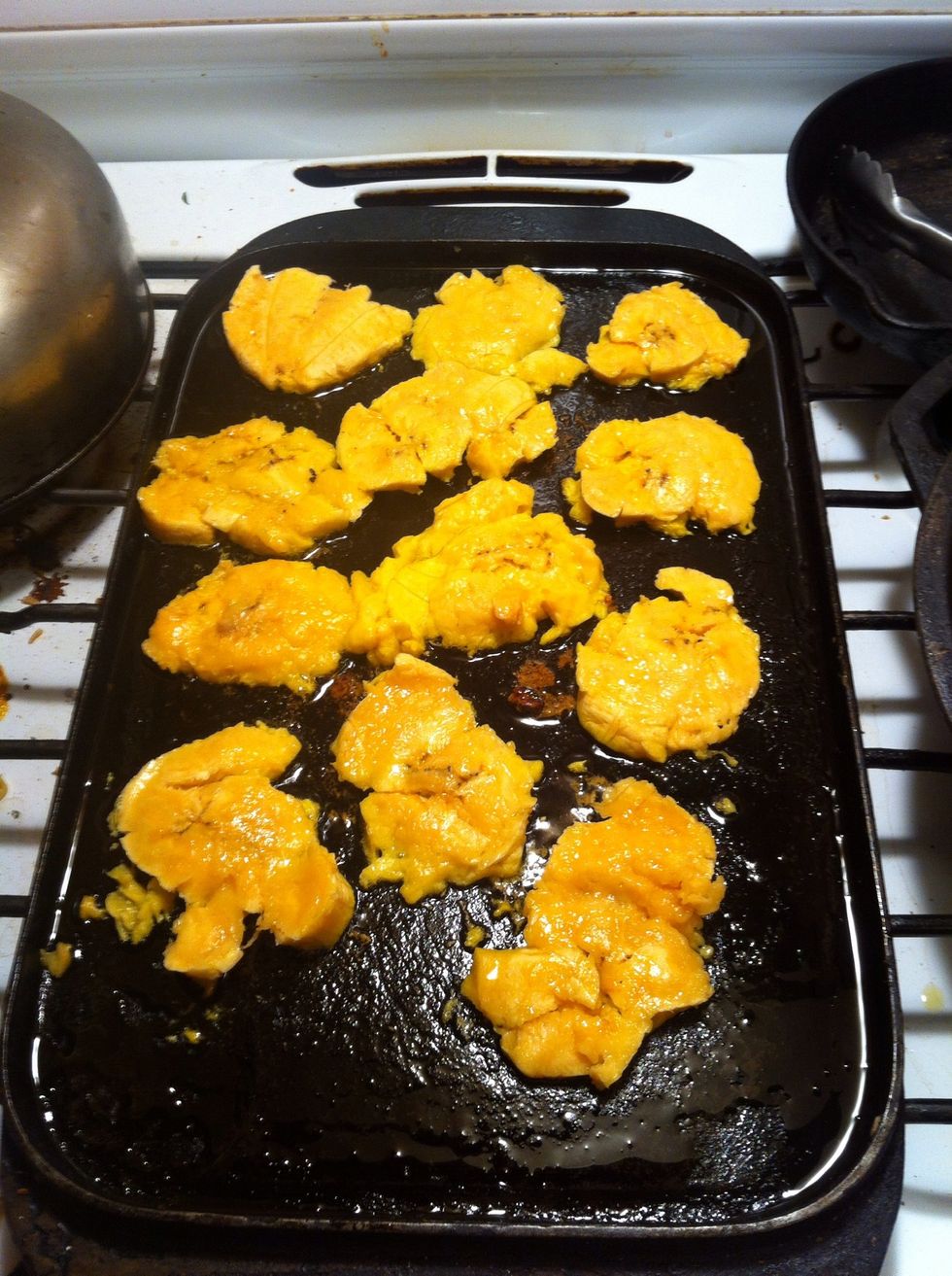 Make sure the pan is over med/low heat to caramelize them, not to blacken...Next drizzle the olive oil around and in between the crushed plantains... The oil will pull under the fruit as they cook....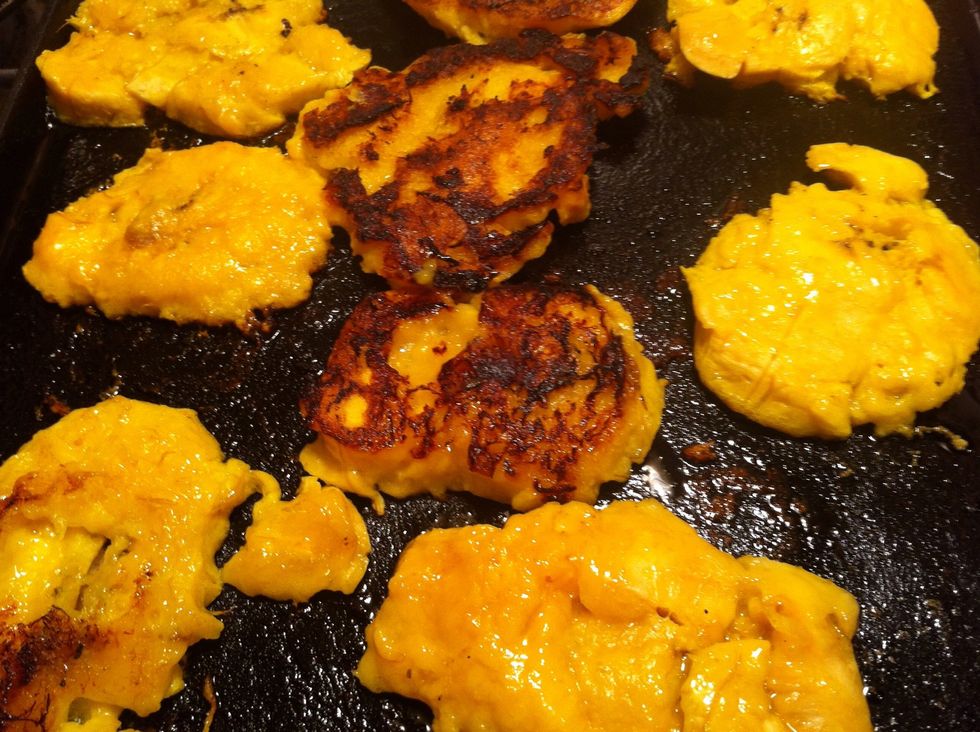 After about 5 minutes begin to flip the ones in the hot spot of the pan.... Slow and low is the key...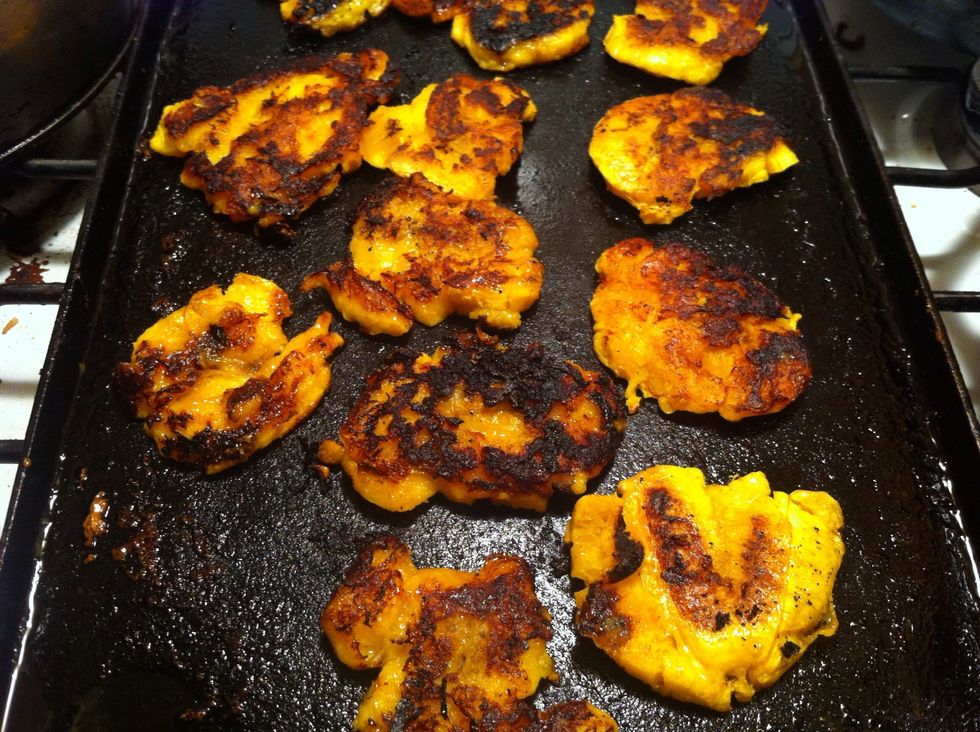 Check the every 3 or 4 minutes until all are evenly cooked....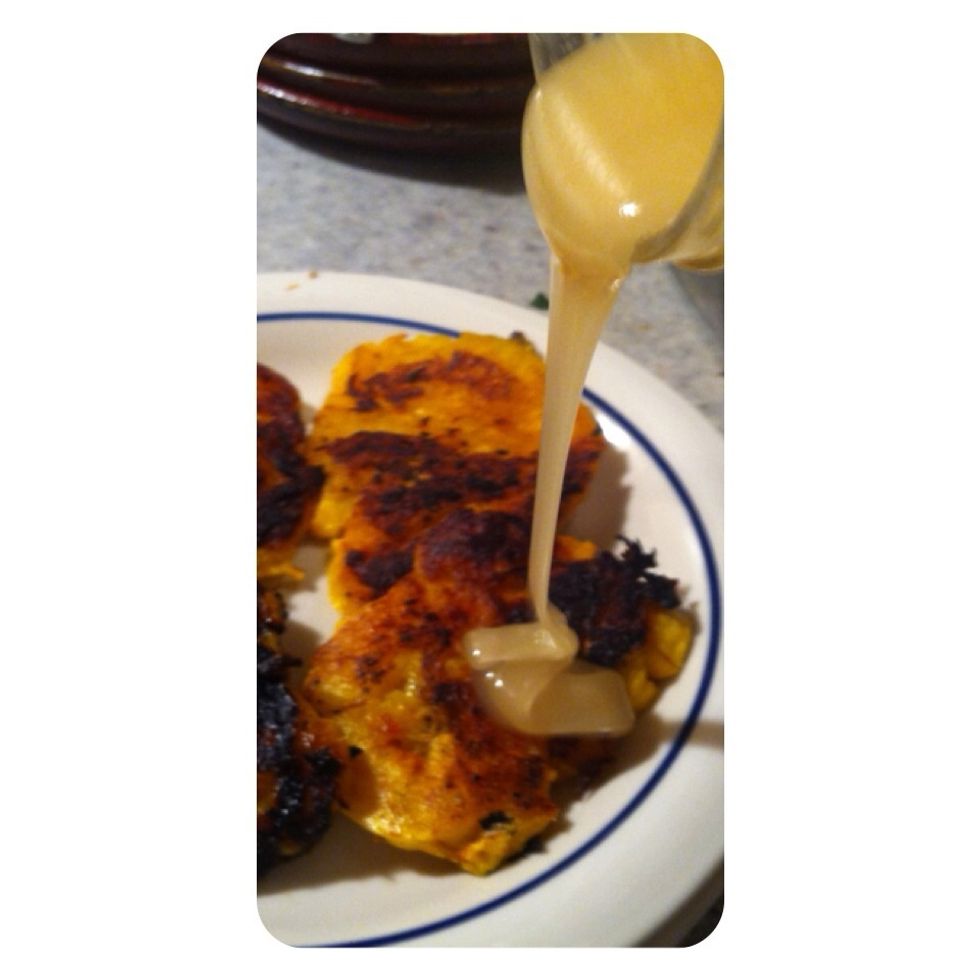 Decide them up evenly and top with the raw honey..... If you are vegan you can use agave nectar....
EnJoY....this is one of my daughter's favorites!
2.0 Plantains
2.0Tbsp Olive oil
Raw Honey