How to pan roasted rabbit w/ fresh herbs & riesling jus
Pan Roasted Rabbit W/ Fresh Herbs & Riesling Jus
63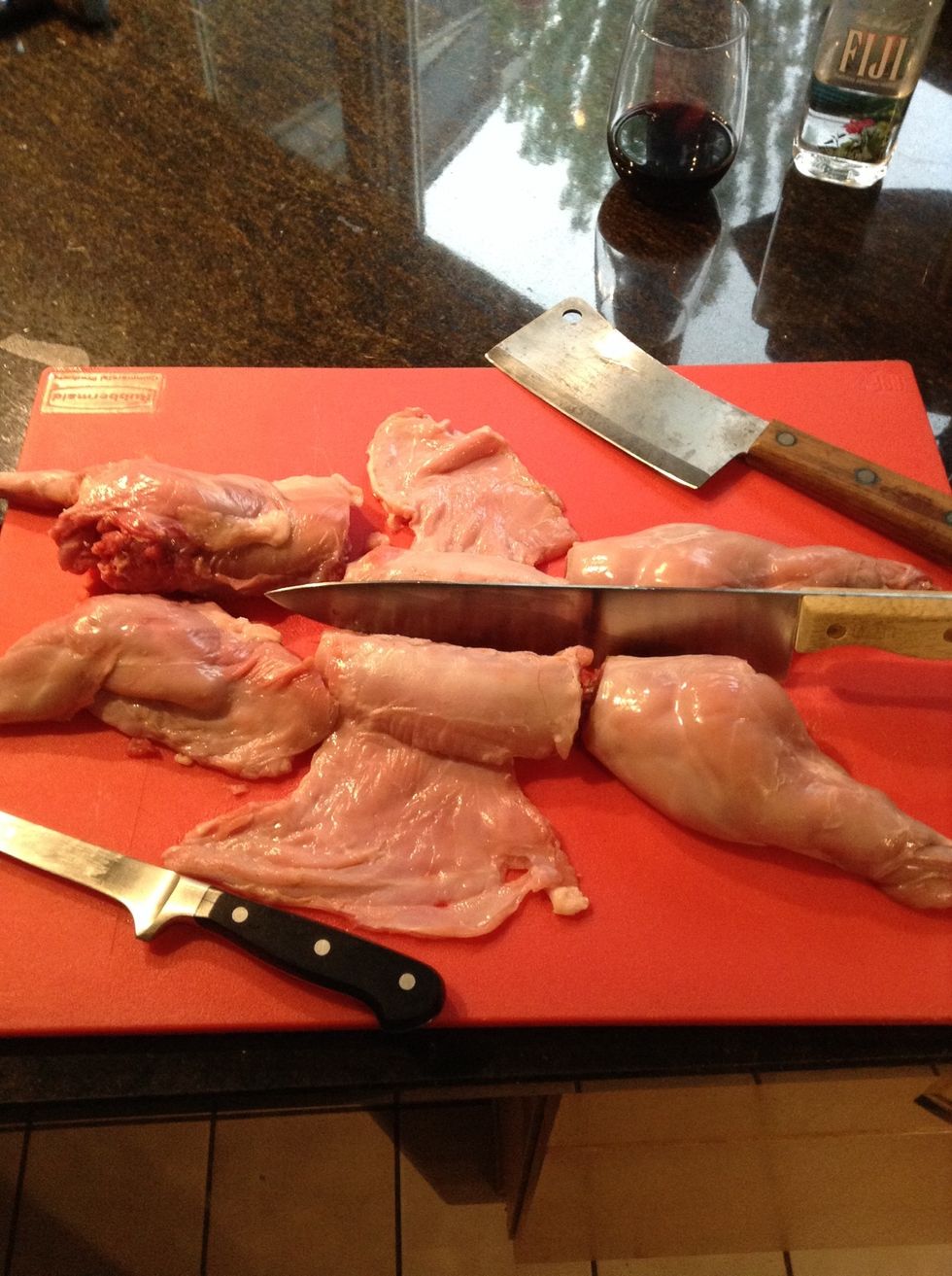 Wash, dry and cut rabbit into 6 pieces not unlike a chicken. Salt the the rabbit pieces and set aside.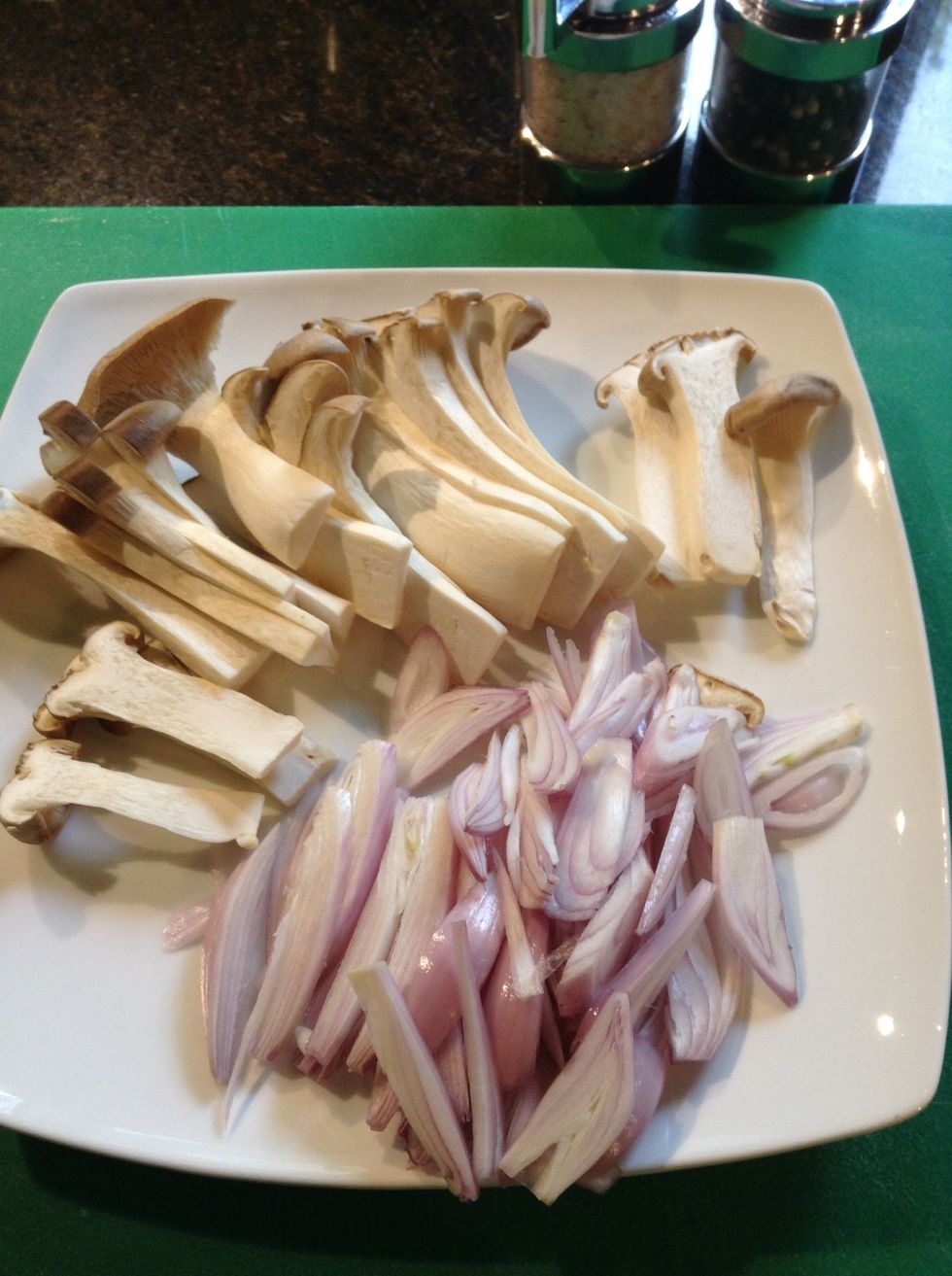 Slice mushrooms length wise about 1/8" thick, halve shallots lengthwise and then cut into slices also lengthwise.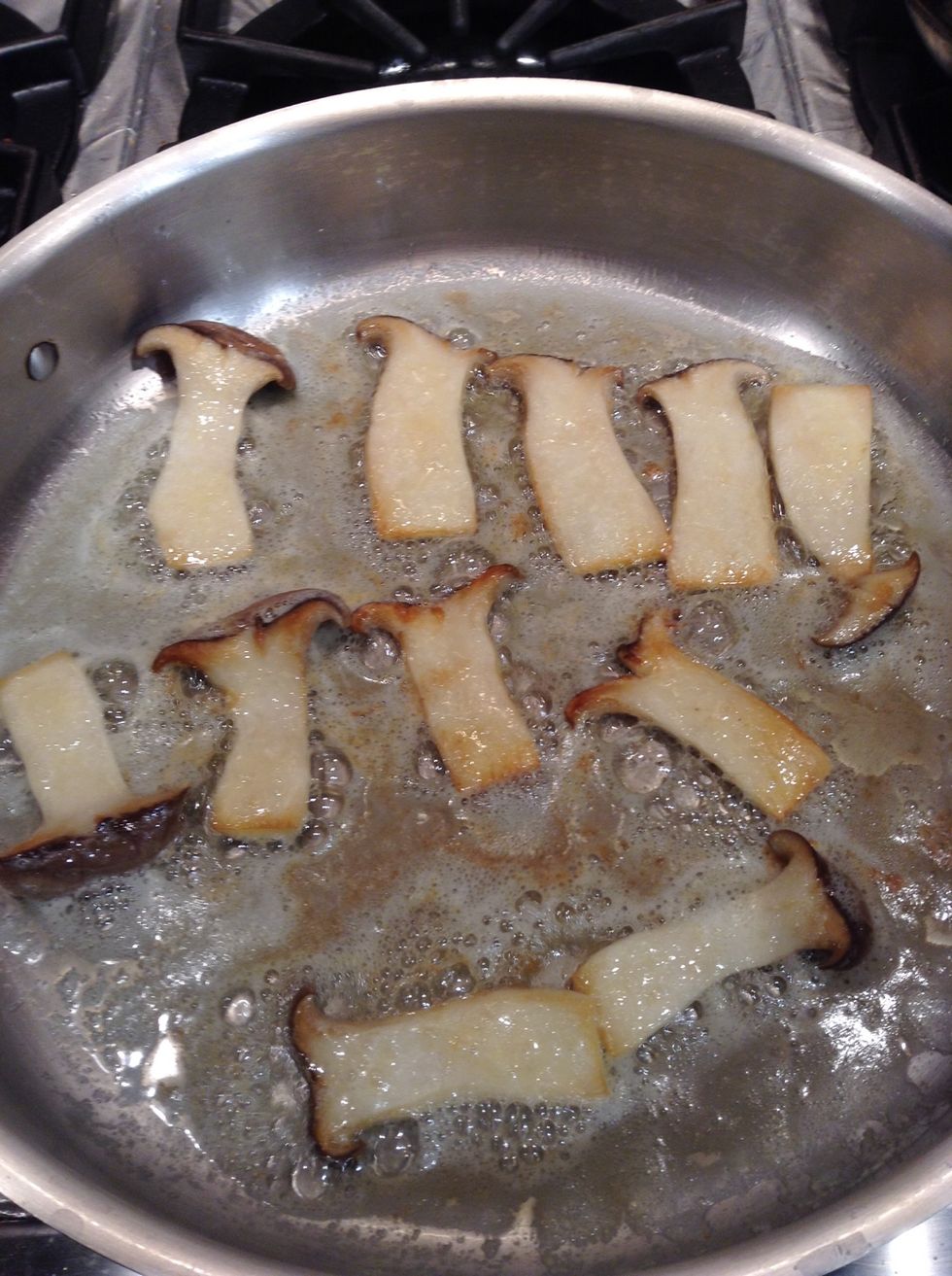 Sauté mushrooms in 7 tbs butter until lightly browned about 2 -3 minutes per side, 6 on gas stove med to med-high electric. Saute shallot for about a minute with 1/3 tsp fresh thyme leaves set aside.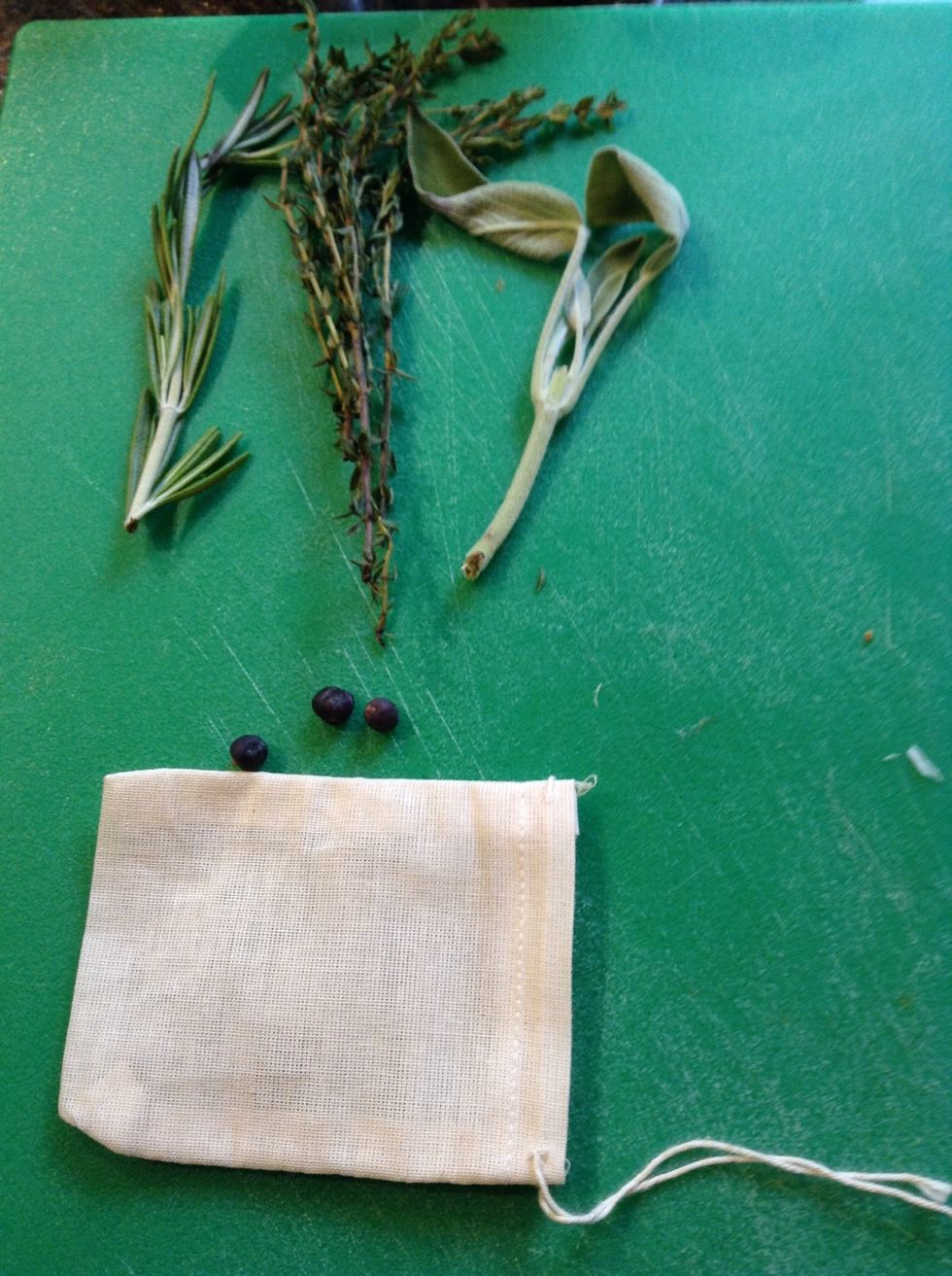 After reserving thyme leaves stuff the rest into a spice satchel with the rosemary, sage & juniper berries. crush juniper berries with fingers.
Brown rabbit pieces in remming butter after sauteing muchroom and shallot remove from pan and set aside.
Quickly pan roast vegetables for a little color remove and set aside.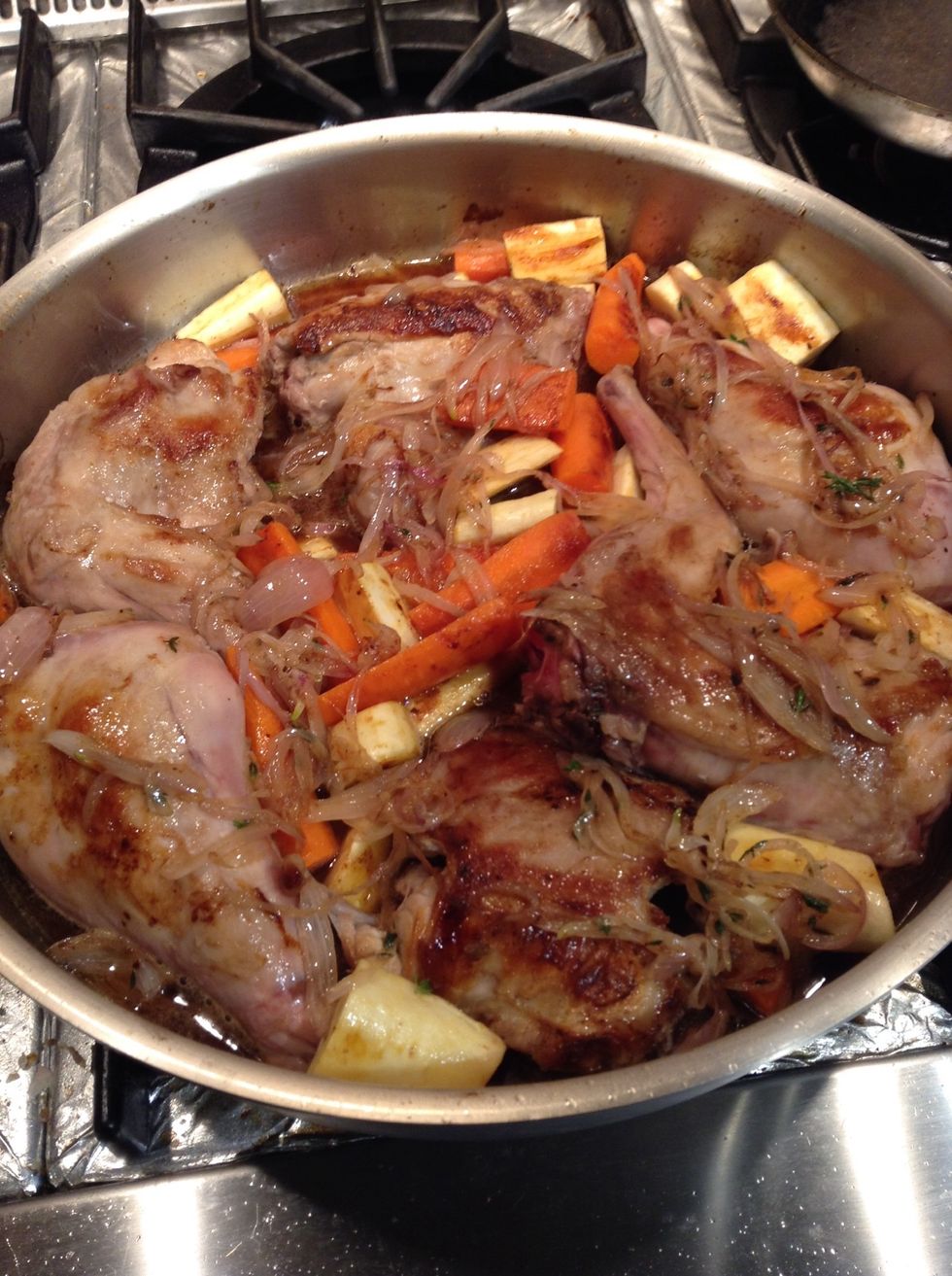 Add rabbit, vegetables, spice satchel, shallot and 2 cups semi-sec Riesling to pan cover tightly and braise for about 90 minutes. Be careful not to let liquid evaporate add water as needed.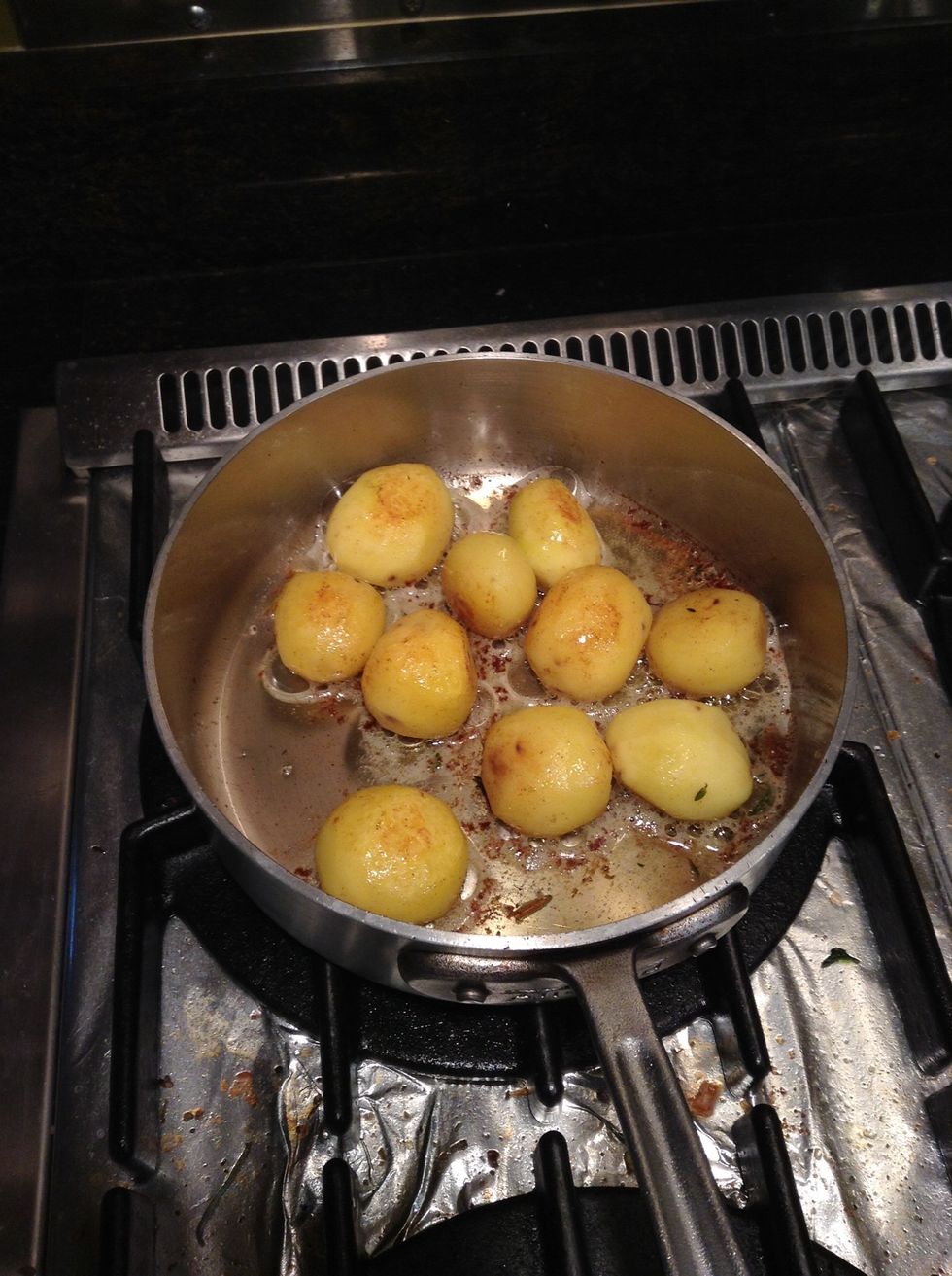 Pan roast potatoes in separate small pan using remain 2 tbs. of butter seasoned with a pinch of thyme and few leaves of Rosemary.
Plate and serve with the wine of your choice.
1.0 Fresh Young Rabbit
1.0tsp kosher salt
6.0 Fresh King Oyster Mushrooms
2.0 Fresh Shallot
high heat cooking spray
9.0Tbsp unsalted butter
large 14" sauté pan
3.0in Sprig rosemary
3.0in 3 sprigs fresh thyme
1/3tsp Reserve whole leaves
3.0in Fresh sage small sprig
3.0 juniper berries
3.0 Fresh carrots cut as for pot roast
1.0 Fresh Parsnip also cut like for pot roast
3.0c Riesling semi-sec
12.0 baby yukon or new potatoes
2.0 ears fresh sweet corn
John The Basque
Native Seattleite, world traveler & geek, dedicated to bringing cultures together with food.