How to pan fry the perfect fillet steak (filet mignon)
Fillet is light, full of flavour and a low fat cut of beef, it's often renowned as the best and this guide will show you why.
1738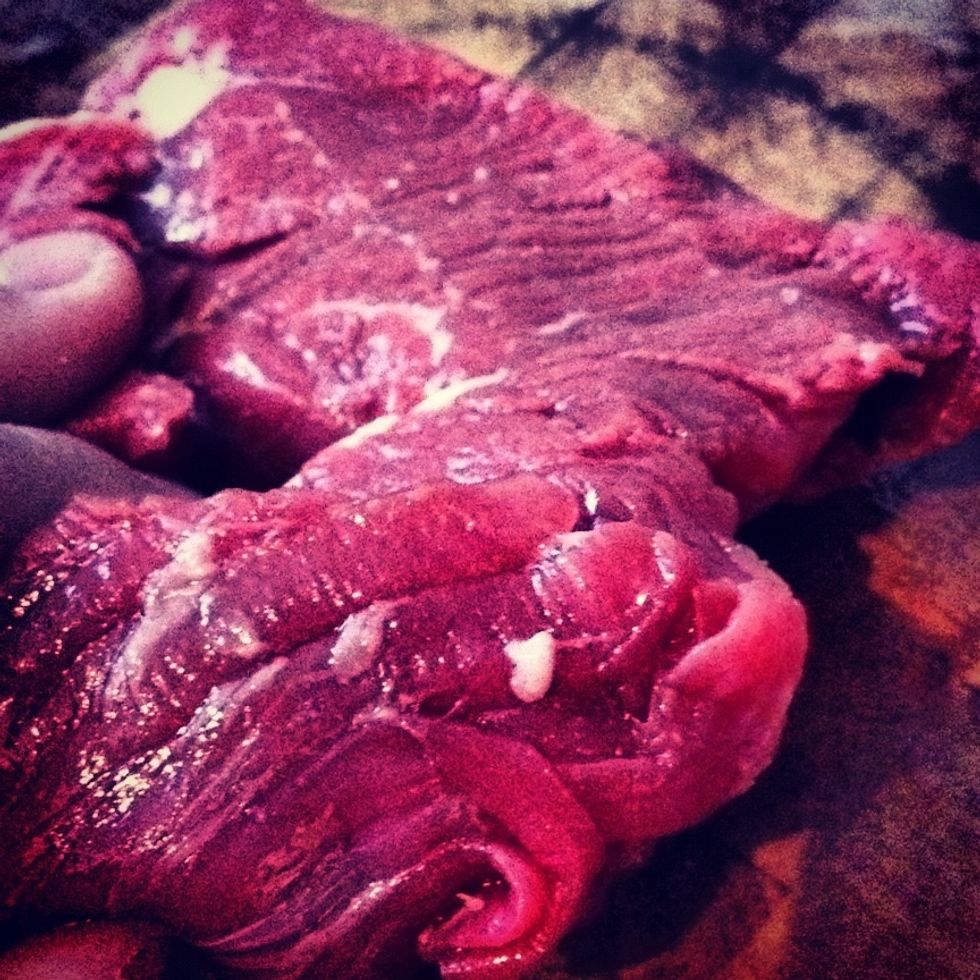 Firstly start with a really great steak, dark red in colour, thicker than three fingers with very fine light yellow fat running throughout the meat.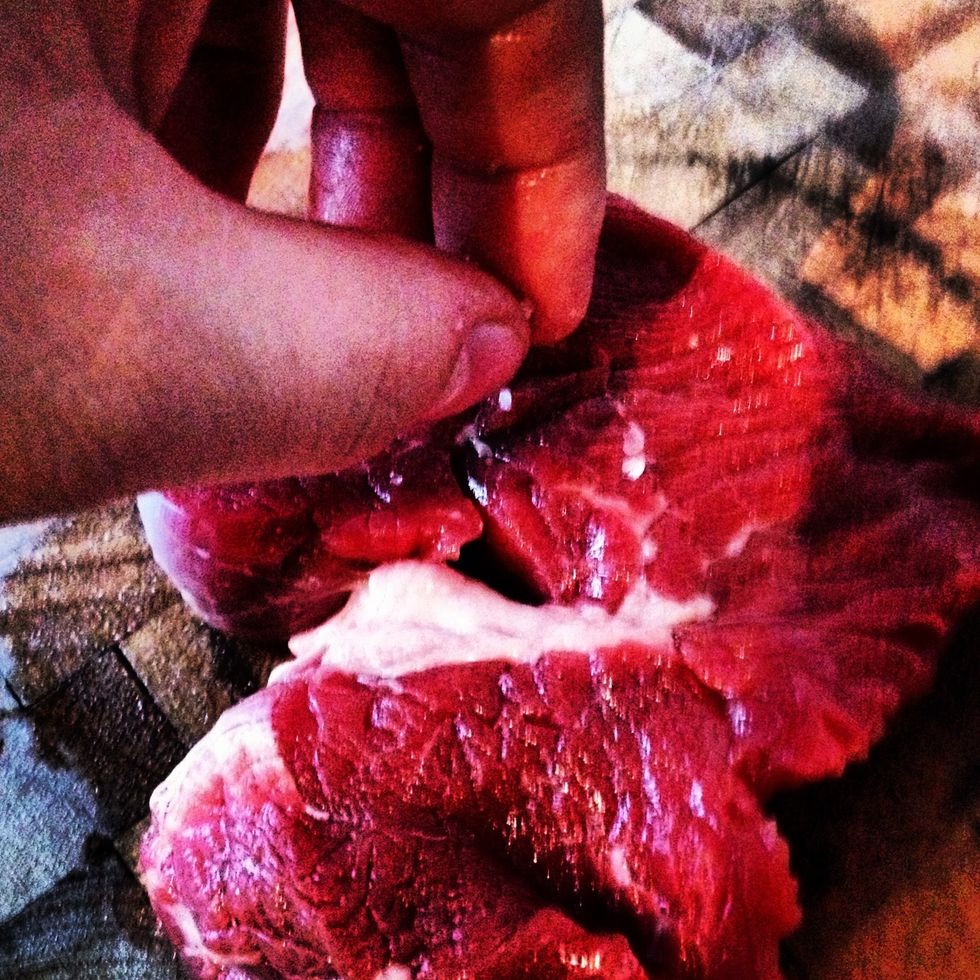 On a thick and solid wooden board lightly rub the meat with sea salt and a good splash of olive oil. Don't add pepper until the end or it will scorch and turn to charcoal in the hot pan.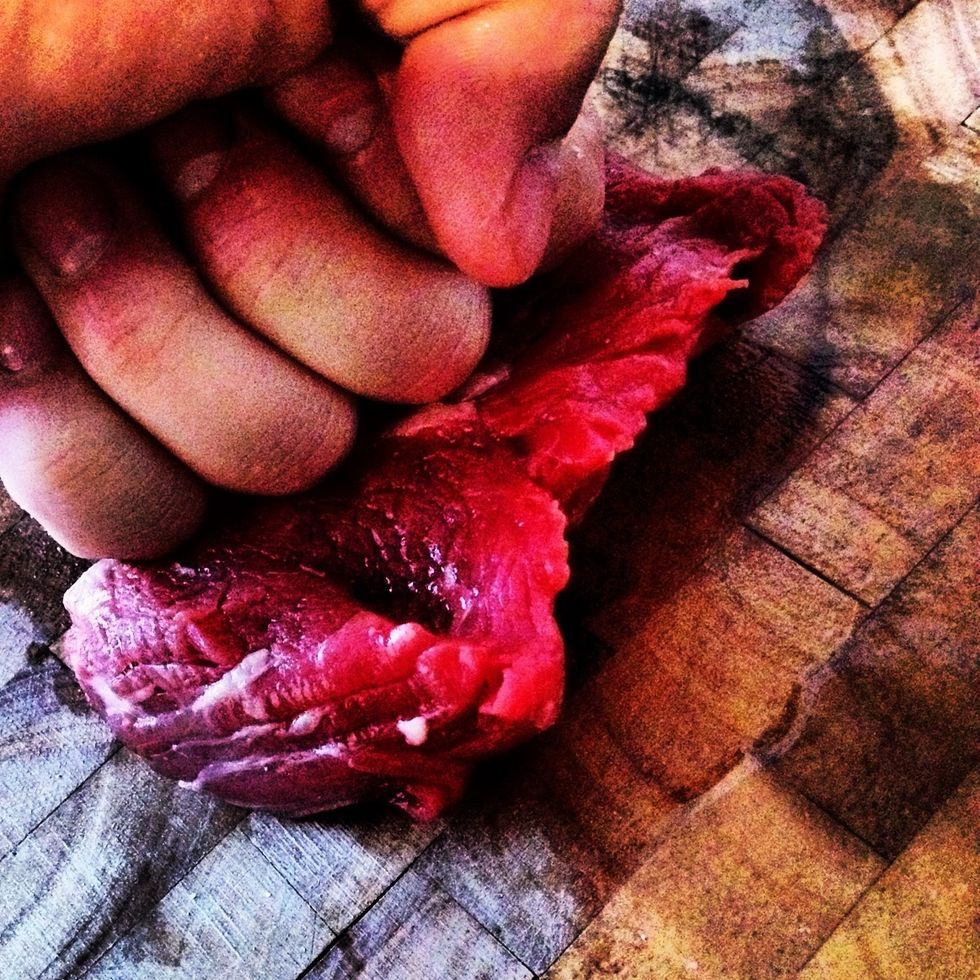 Use your fist to tenderise the steak by gently punching the meat into the chopping board. Using your fist really makes a difference and stops the meat separating and tearing. (it's also less messy)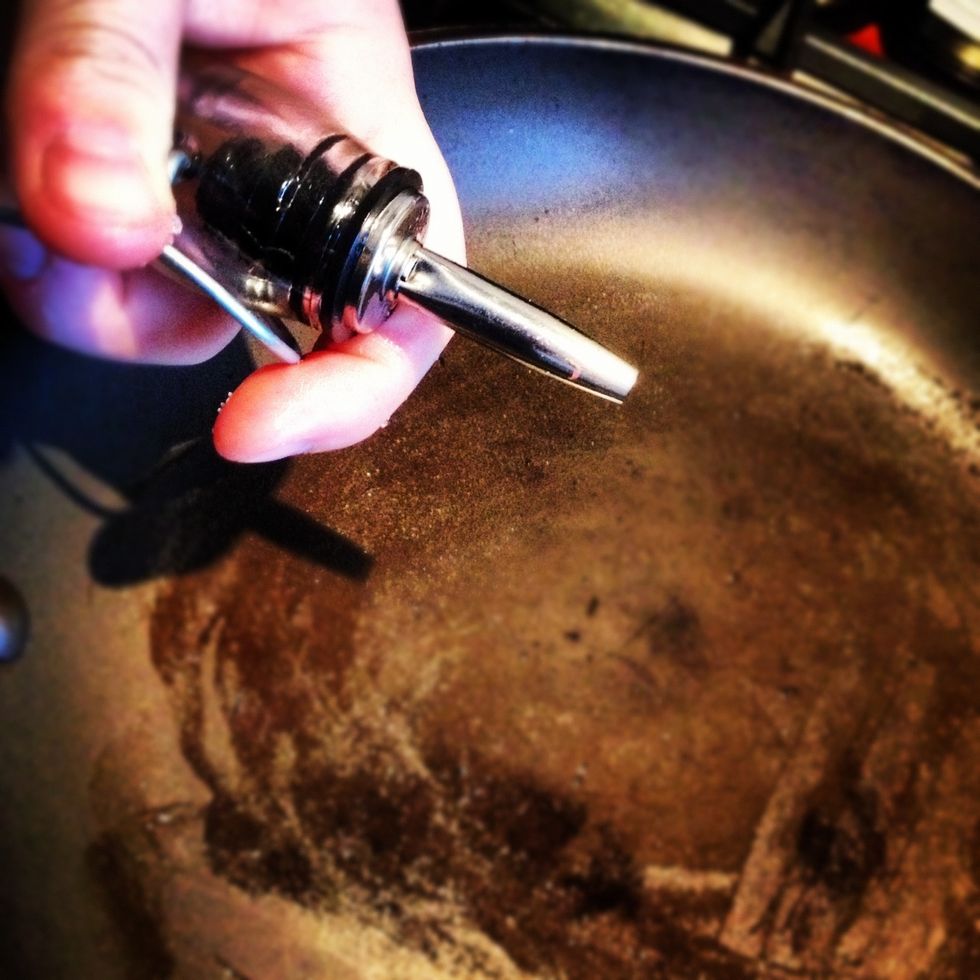 Add a teaspoon of good olive oil to a cold pan. Rapeseed oil is good as well.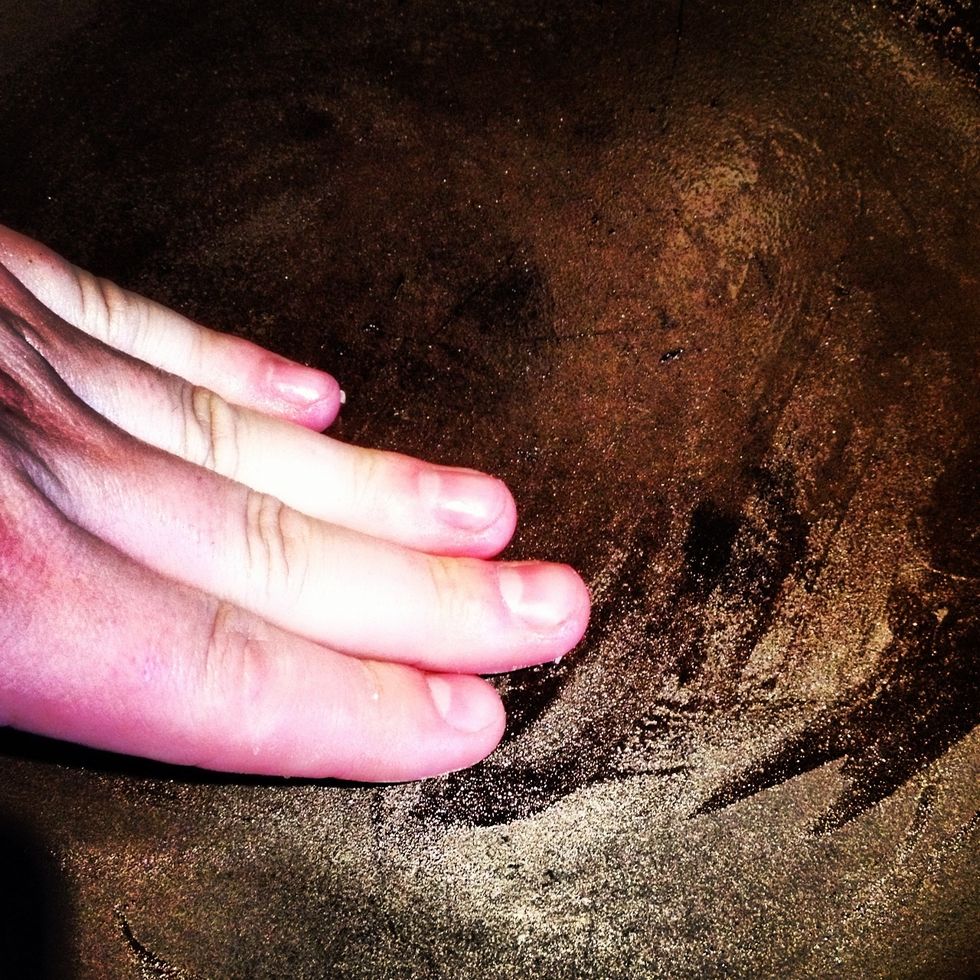 Using your fingers, rub the oil around the pan so the surface has a light greasy surface. Then heat the pan to a high heat. A very thin layer of oil grease will stop it burning on a high heat.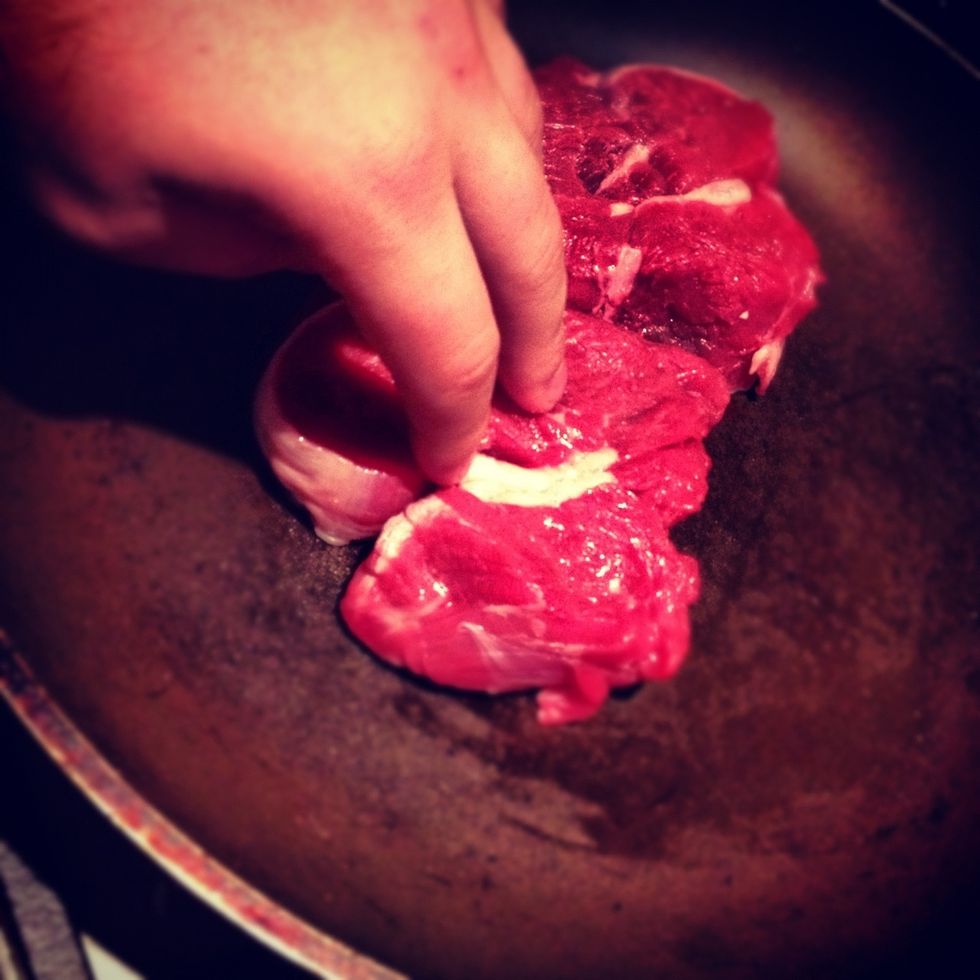 Once the pan is smoking gently place your steak onto the pan and lightly spread out so all of the steak is touching the pan. You should hear the meat hiss and crackle.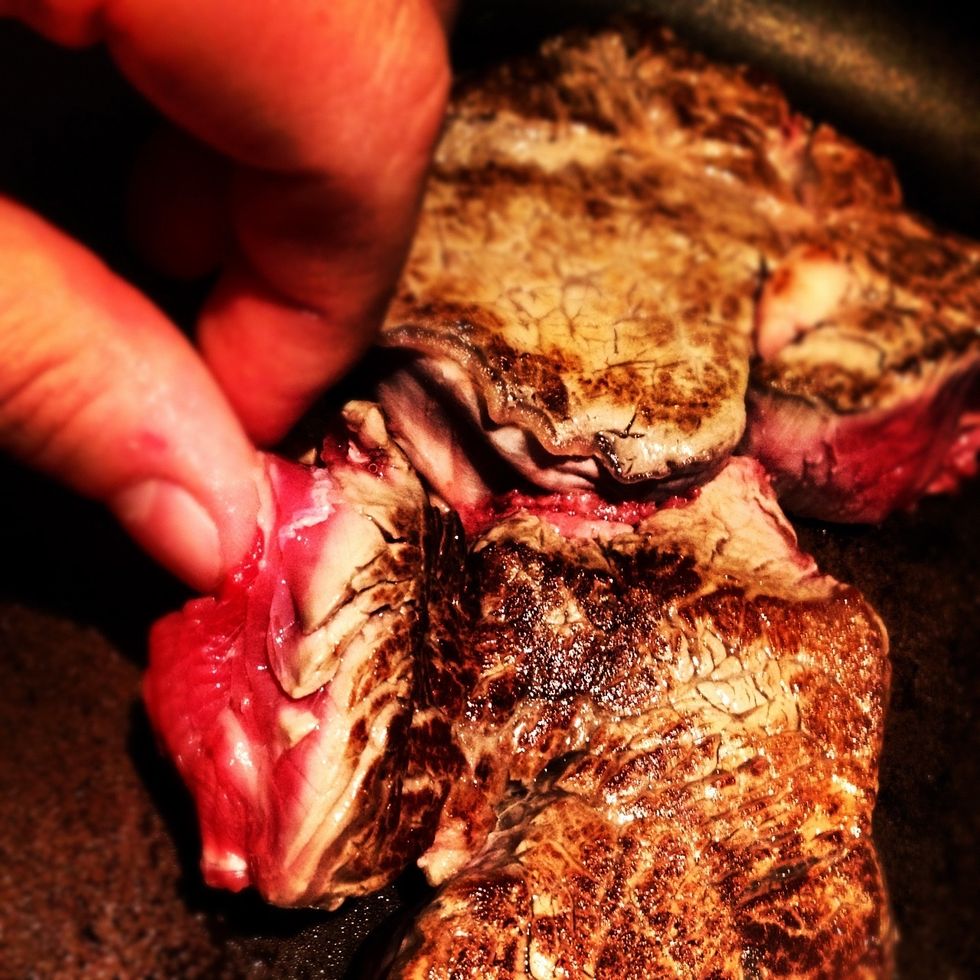 After the first 30 seconds shake the pan to loosen the steak and turn. Turn every 30-40 seconds or so until cooked to your liking. I would say 3 minutes for rare, 4 medium rare, 5 medium etc etc.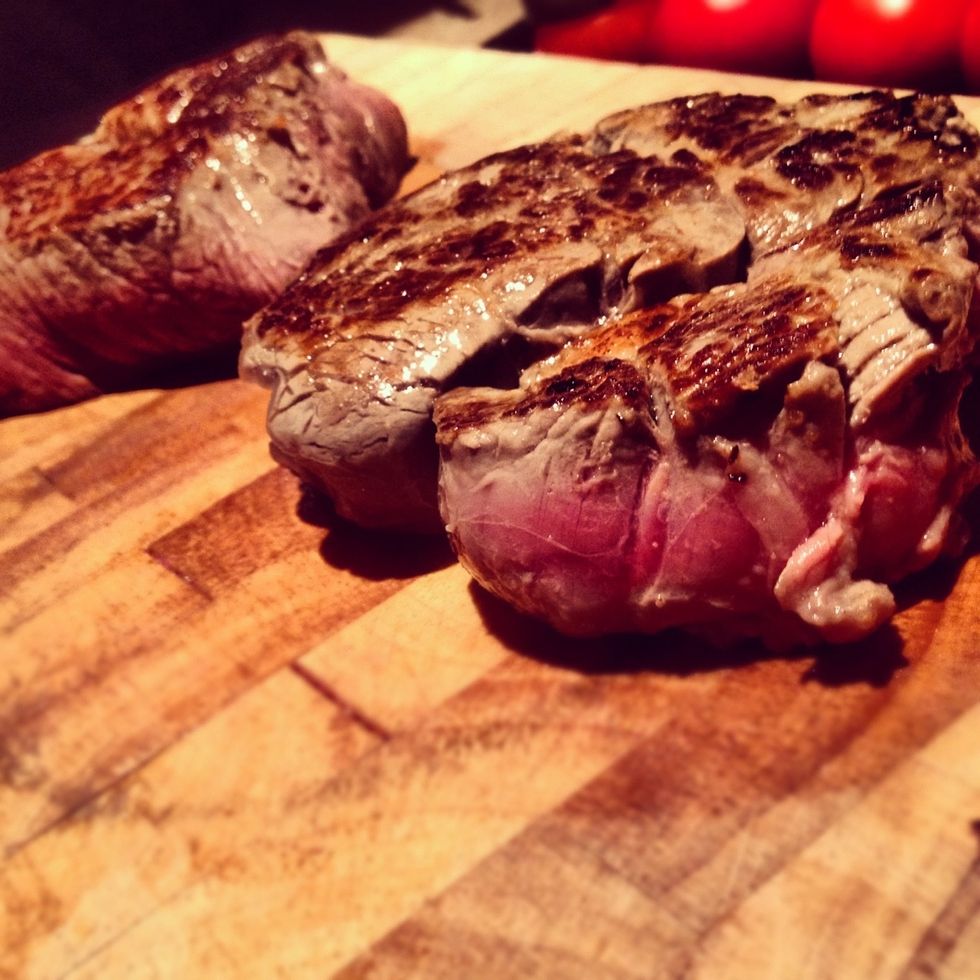 Fillet is best rare, the meat is so lean it shouldn't appear bloody even if rare. Once taken out of the pan, rest in a warm spot for 2/3 minutes and let the excess juices run out.
I've served this beauty up with some light peppery leaves and oven roasted tomatoes.
Good fillet steak
Olive oil
A good gas hob
A good heavy pan or skillet
Rob Hartman
Sharing tips and tricks for natural nutritious food. Im trying hard to make my recipes as great as possible any feedback is much appreciated! @geniusfood