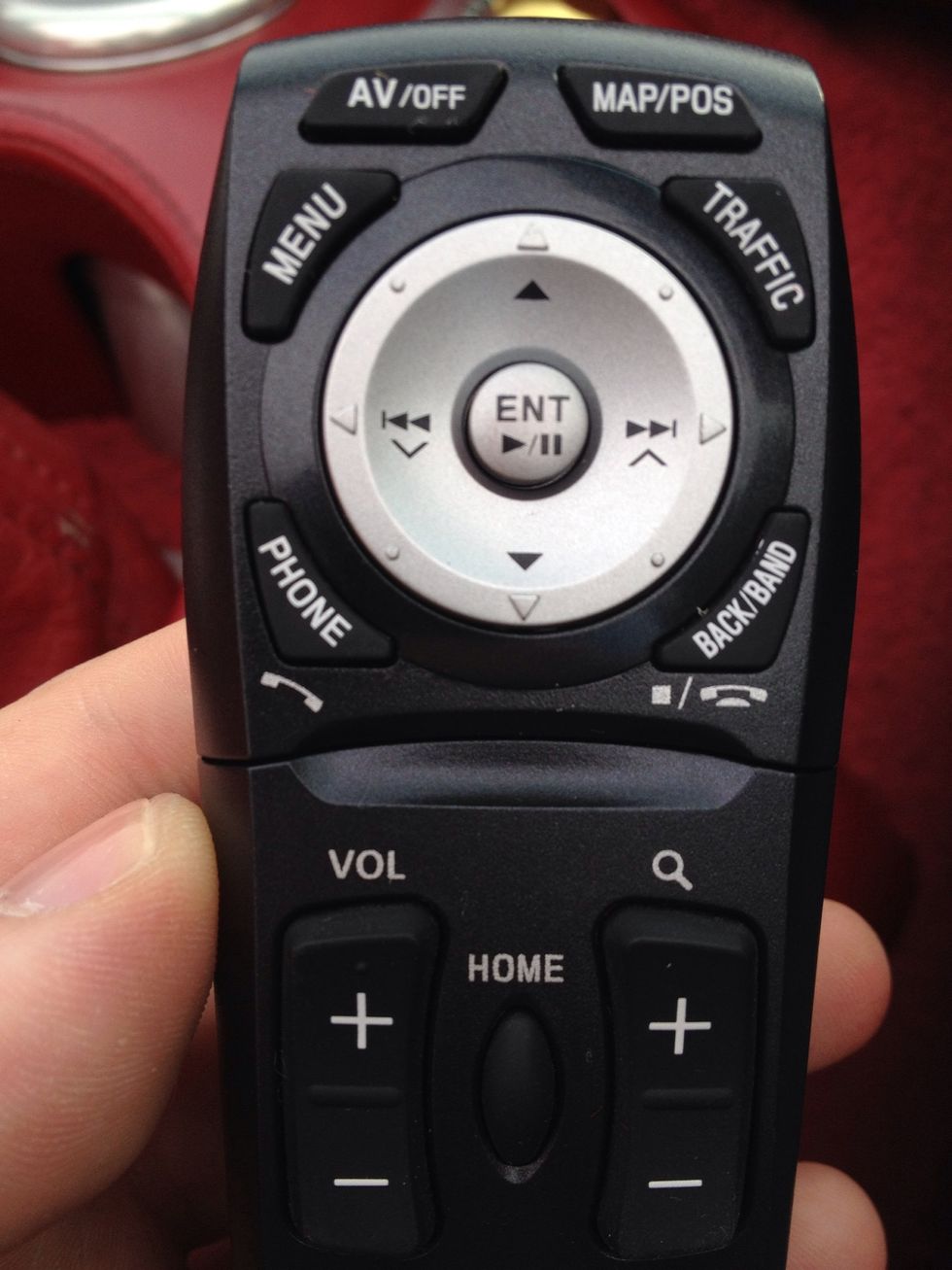 Turn on the radio (top left button on the head unit, not the remote). Then press the Phone button on the remote.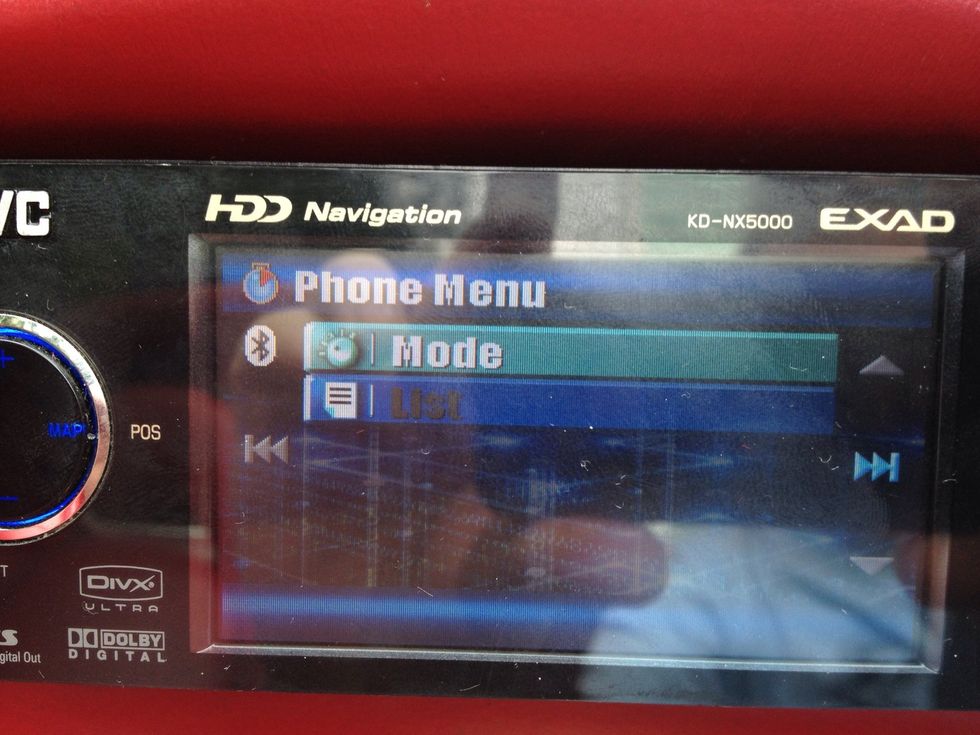 Select Mode (middle button on the remote). It has ENT written on it.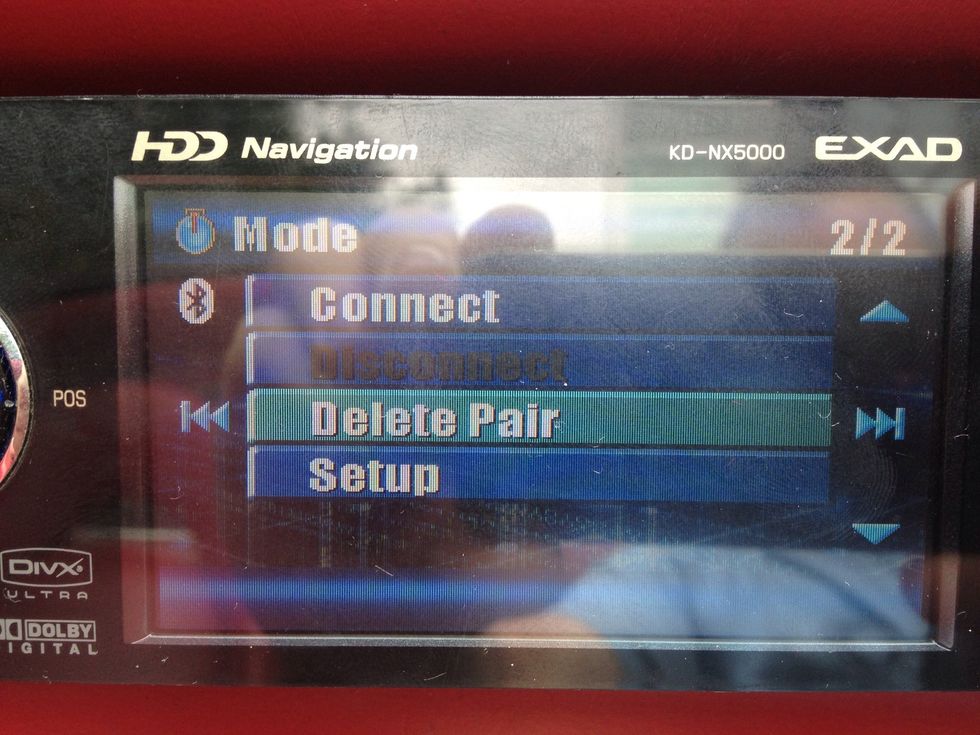 Move down to the Delete Pair button to remove the current phone (it can store 5 phones) but that can get confusing so its easier to delete the last one.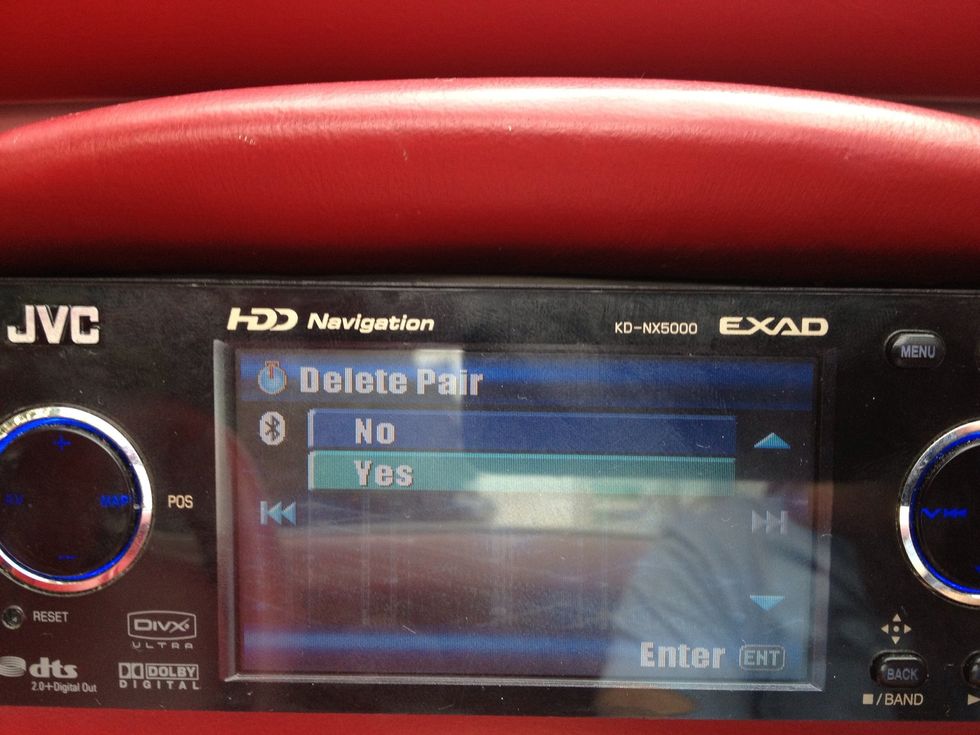 Confirm that you want to delete the old paired phone.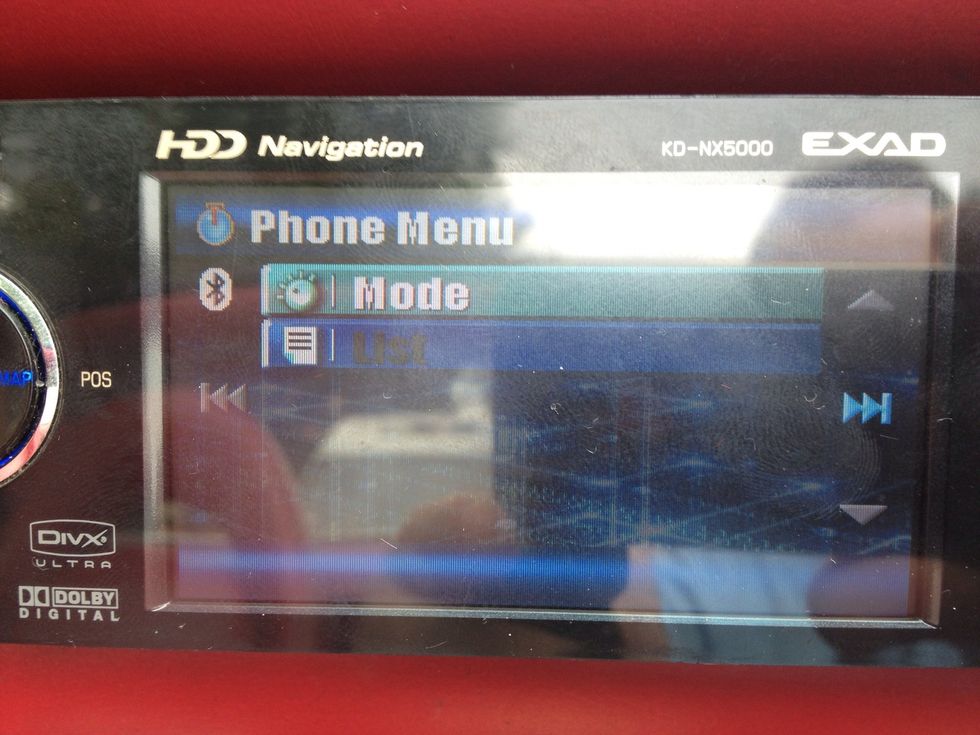 Once its deleted it will return to the Mode screen. Select Mode again.
Select Open to ready the radio to accept new connections.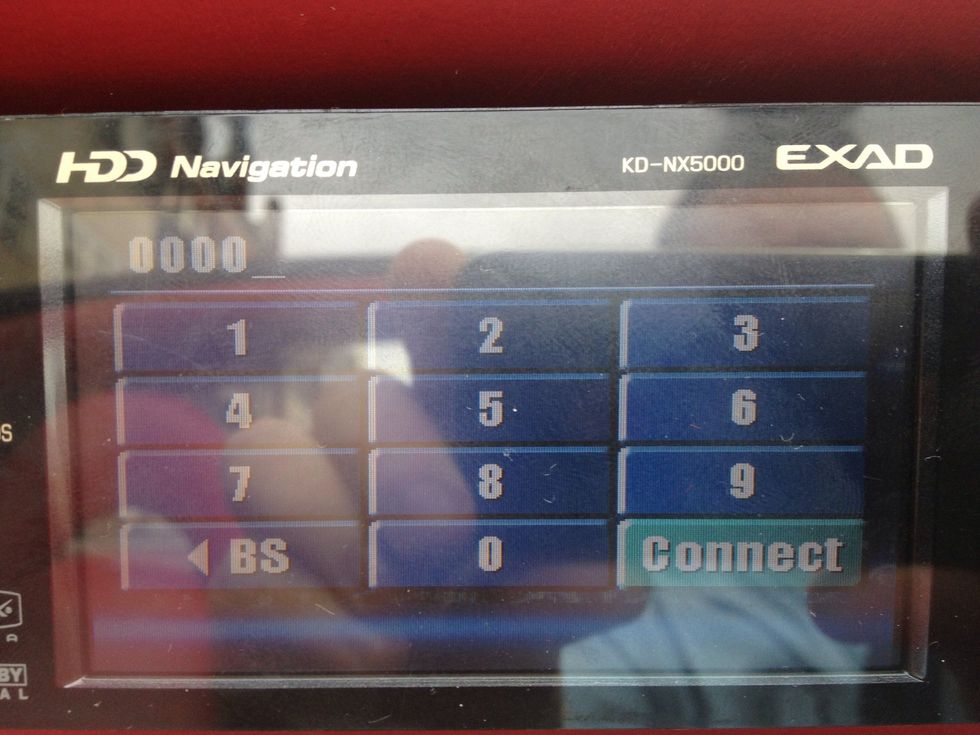 Take note of the code on the screen and press connect. In this case its 0000.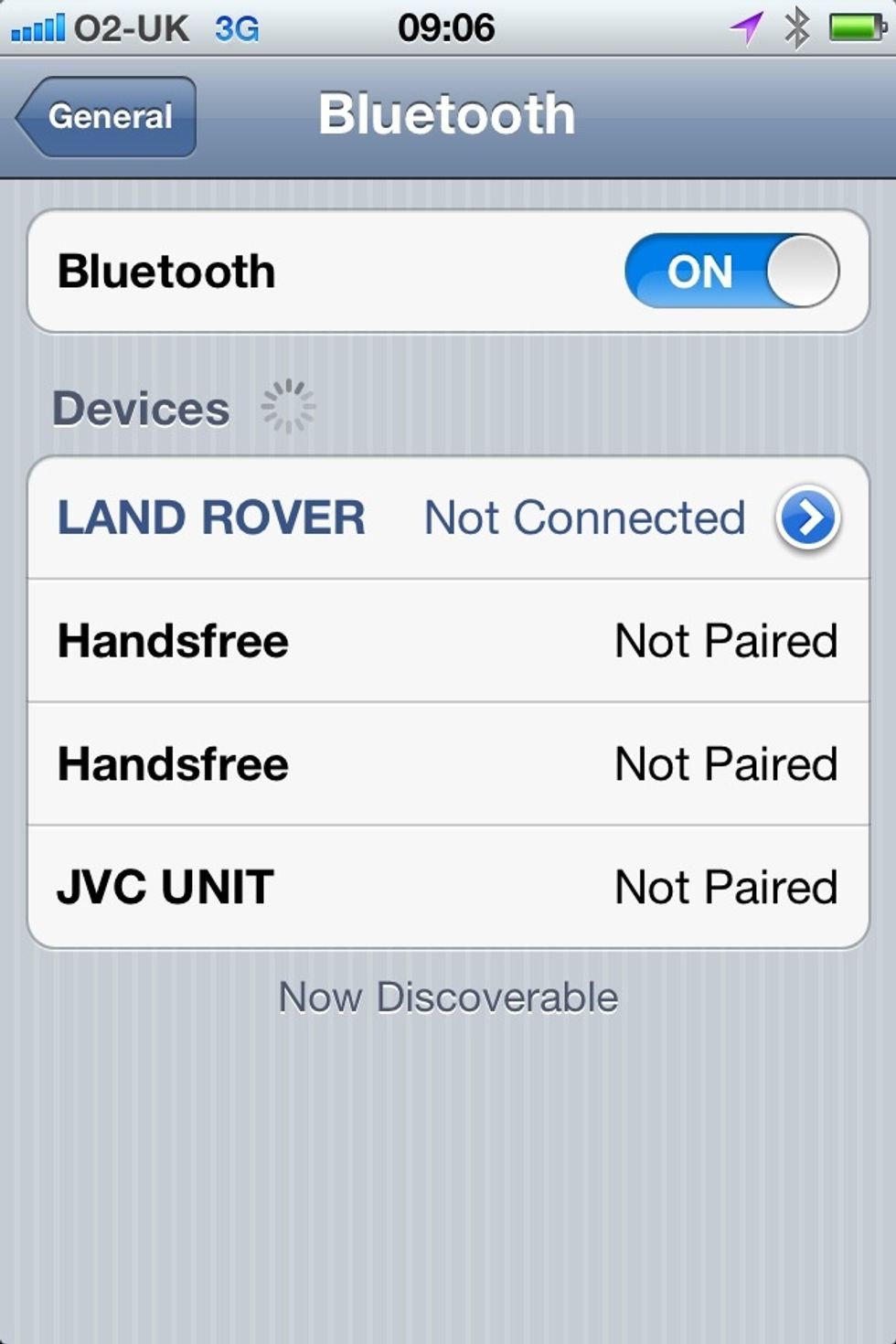 No go to your phone and look for JVC UNIT. Select it to connect and enter the code from the previous screen. 0000 is the default.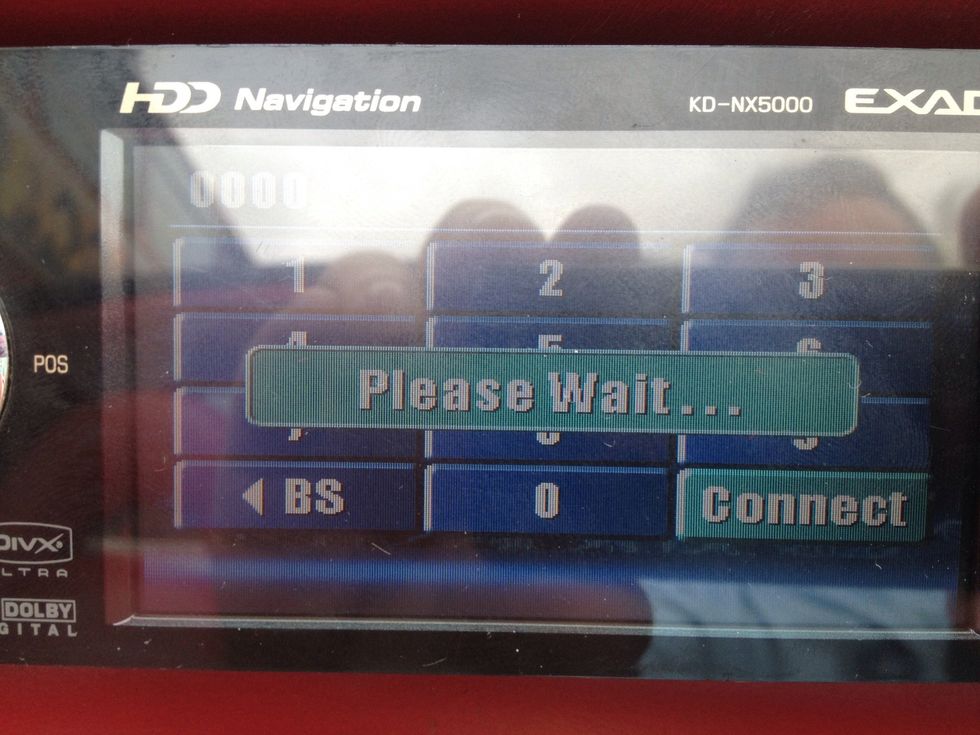 Wait while the unit tries to connect.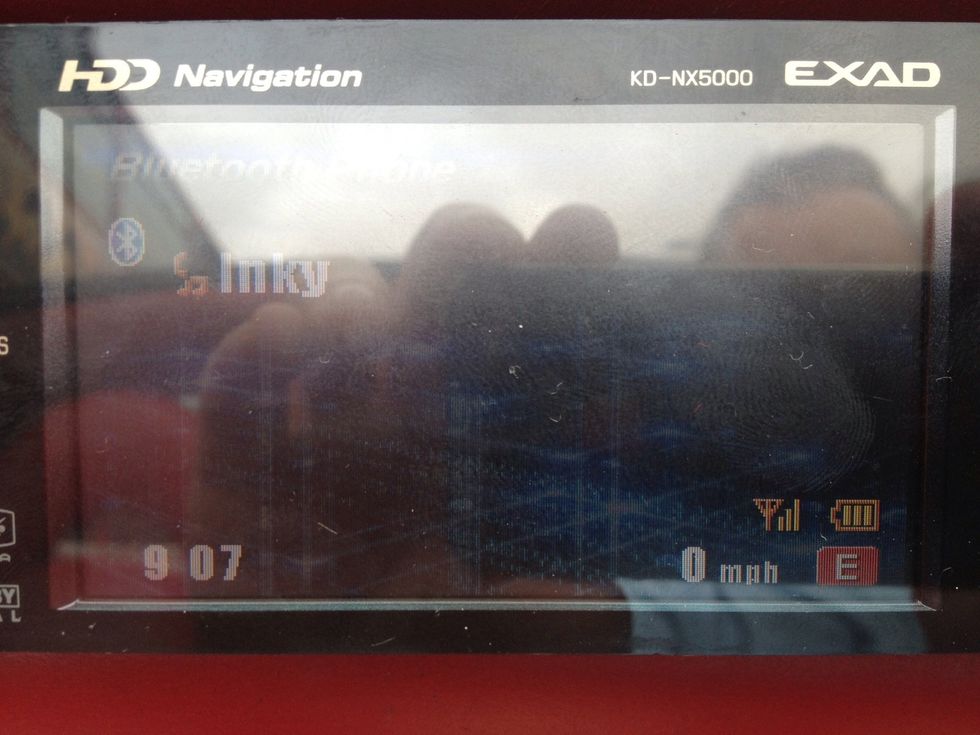 Once it is connected your phone name will be displayed on the screen. If you have a compatible phone you can now play music via Bluetooth audio.
To play music from your phone press the SRC button until Bluetooth Audio is displayed on the screen. Then start paying music from your phone. You can flip through all sources (radio, CD, etc).
Press the POS button on the head unit or the Map button in the remote to return to the navigation at any time.
A compatible Bluetooth phone
A TVR Tuscan with a JVC head unit