Paint Your Staircase (Cheaper Than Carpet!!)
141
I moved into my boyfriends house and he had MANKY carpet on the stairs! So I ripped it up and found....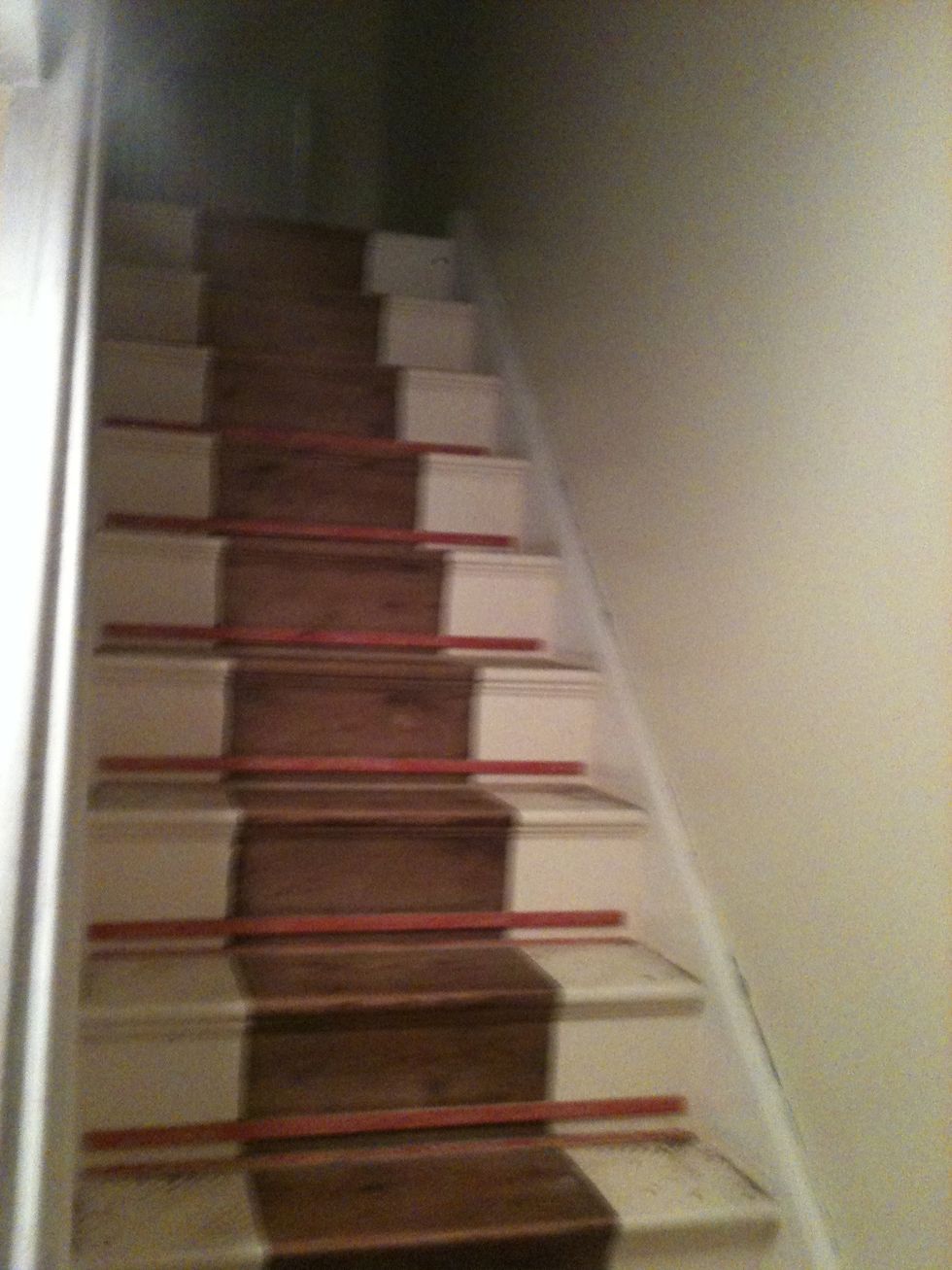 ...quite decent stairs underneath!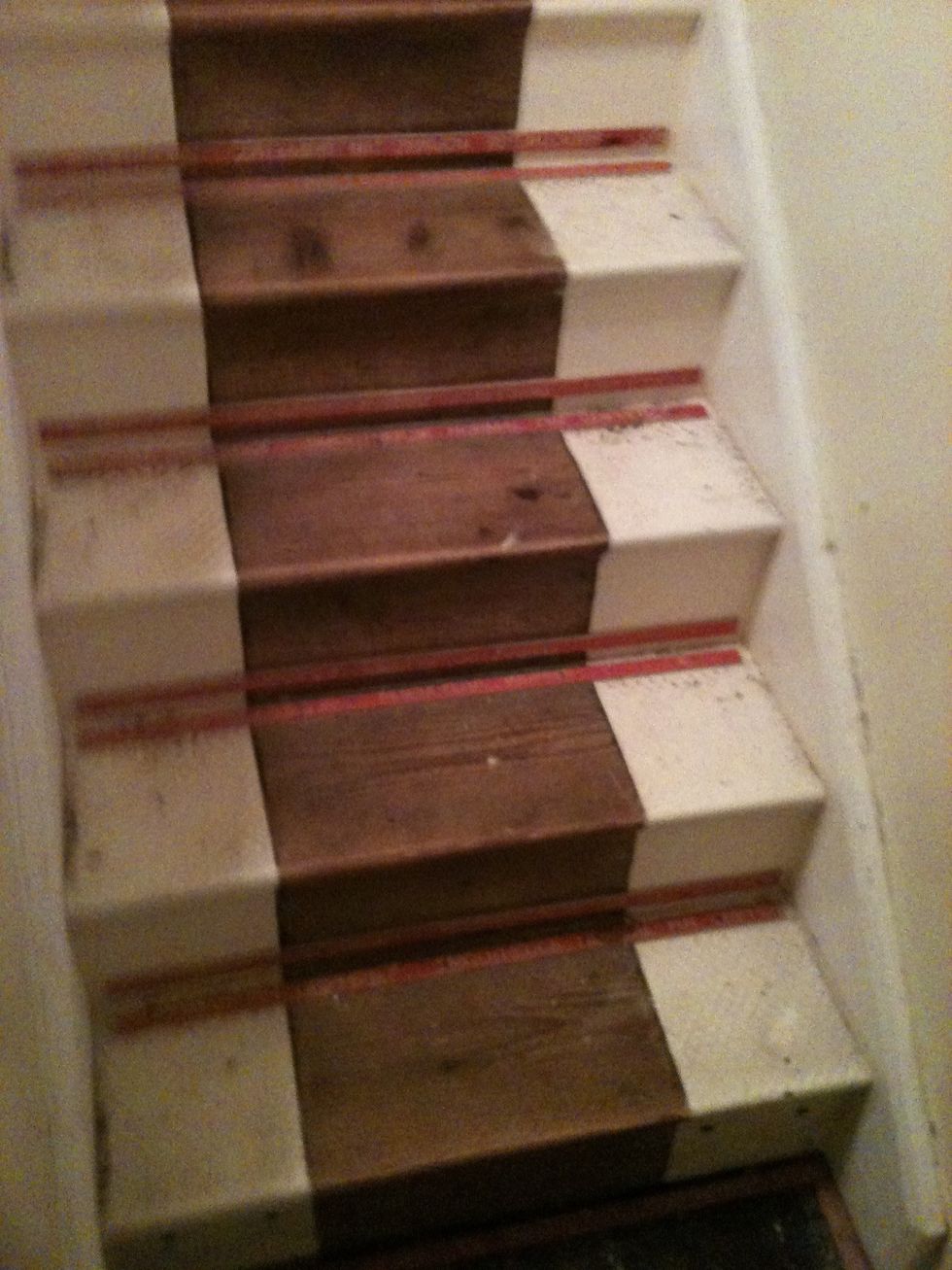 They were dirty but just needed a good clean. Carpet was expensive so I was inspired to paint them!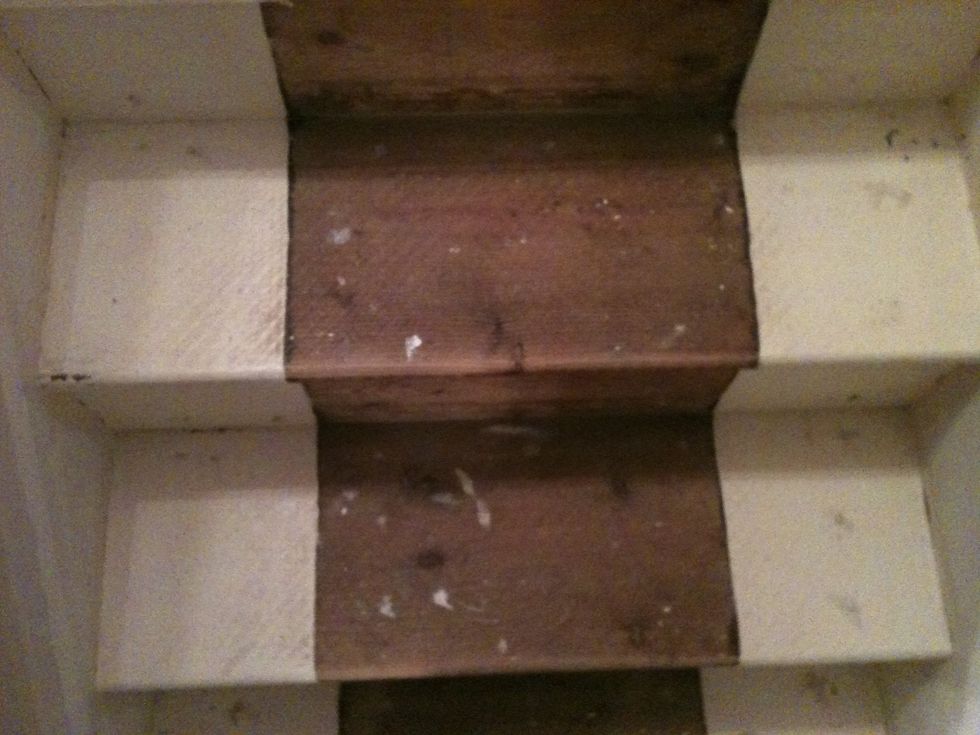 Sweep stairs, then Hoover then wipe with hot soapy water. This takes ages but you do not want bits of dirt on your paint.
Apply masking tape to define paint areas. We painted over the existing cream paint with white gloss.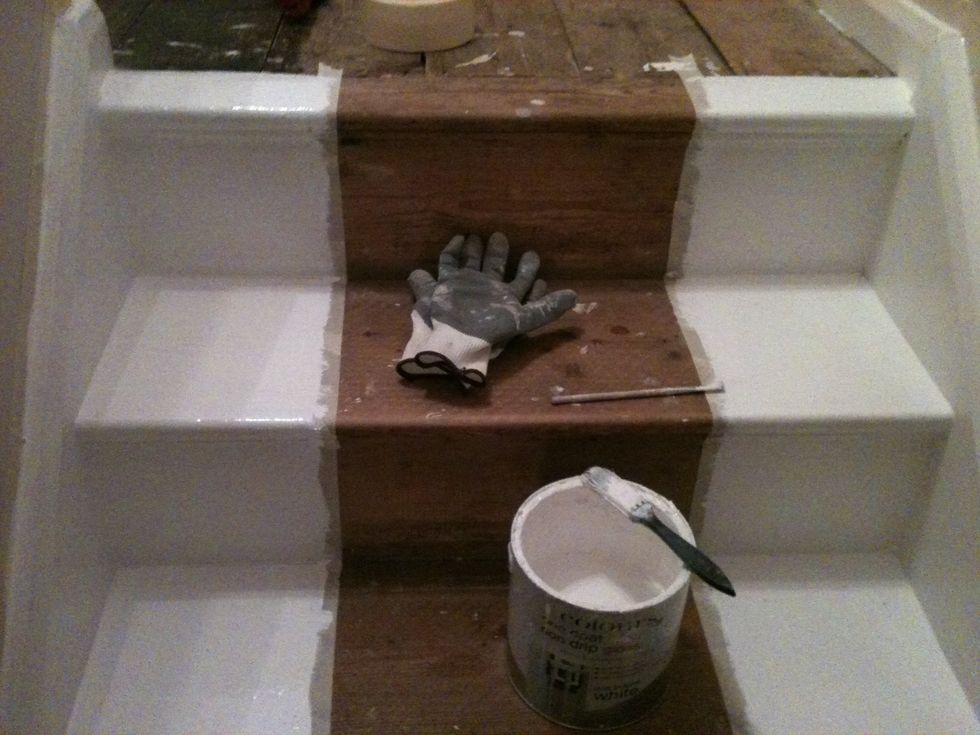 Two costs of gloss work better but do leave to dry completely before starting your next coat. This could take up to 48hrs. Difficult on the stairs area, I know.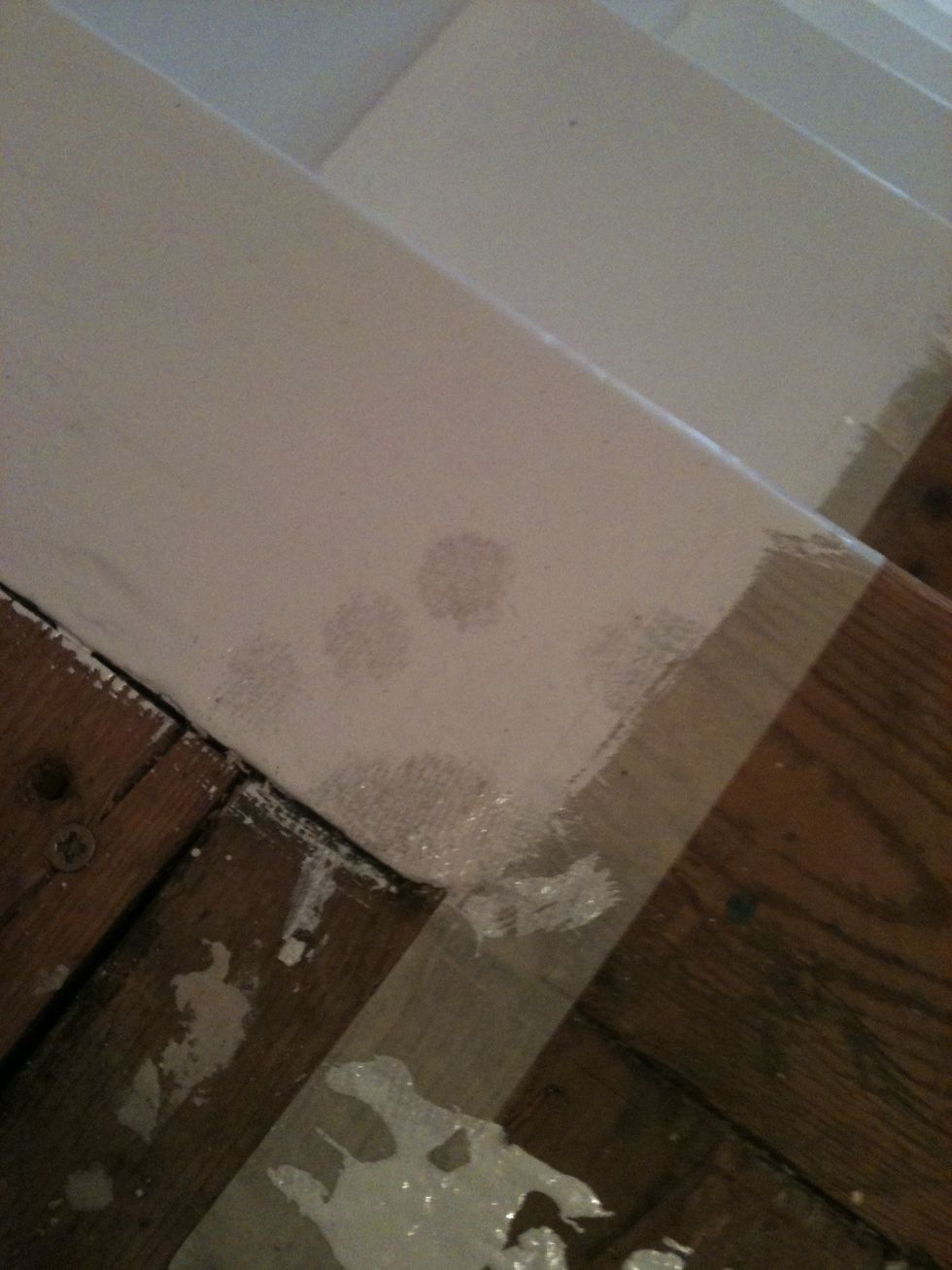 Our housemate walked in the wet paint!
When gloss is dry, remove masking tape and reapply clean tape covering the areas you don't want to get the COLOURED paint on.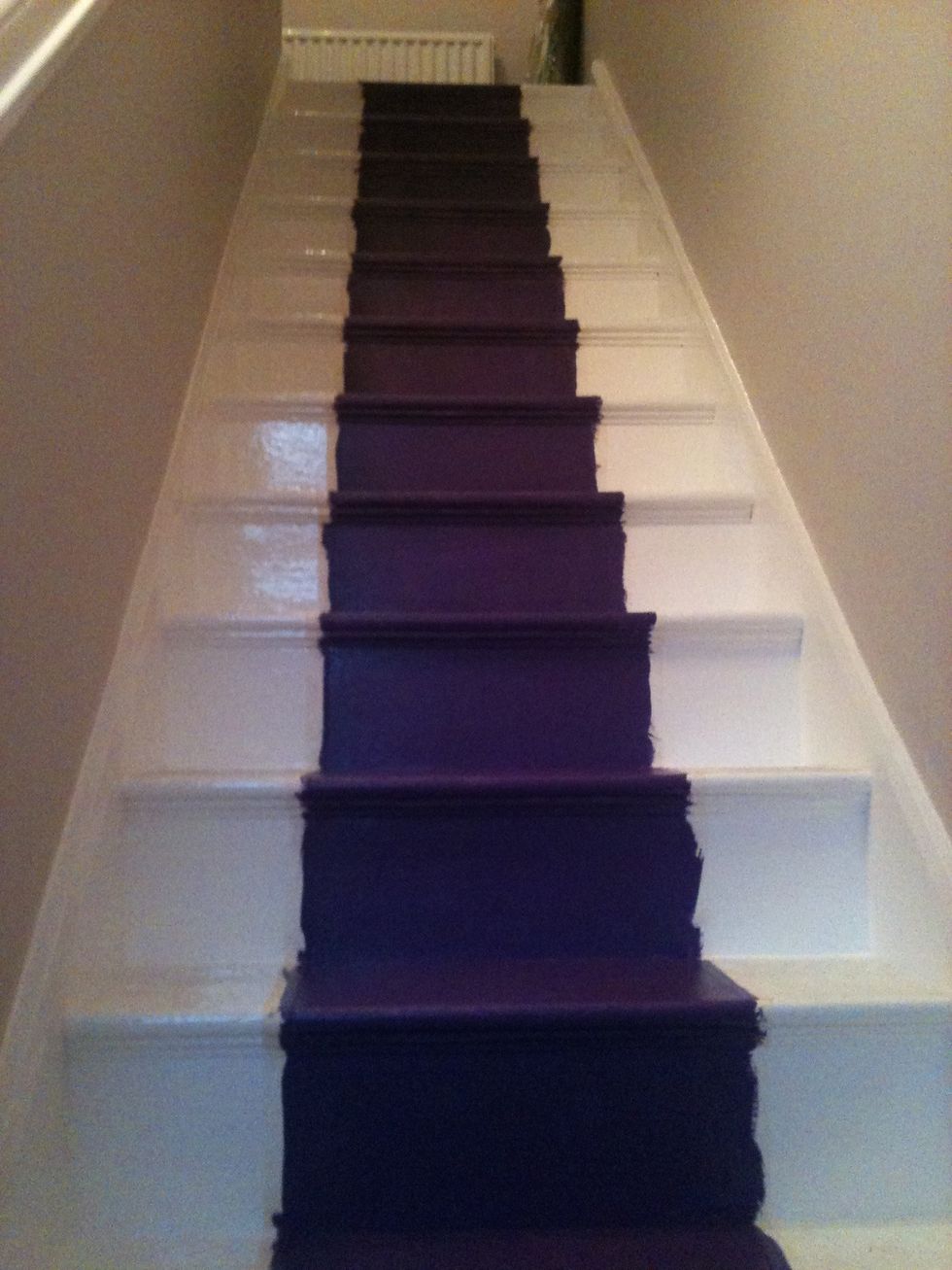 When the gloss is dry, paint your runner strip with any eggshell paint. Eggshell makes a nice contrast to the gloss and is safer to walk on.
Now there'll always be someone who says painted stairs are dangerous and slippy to walk on. We've been walking on these stairs for 6 months and not slipped once.
I know a fair few people who slipped on carpeted stairs though!!
Three coats of eggshell for greater resilience, remove the masking tape, and....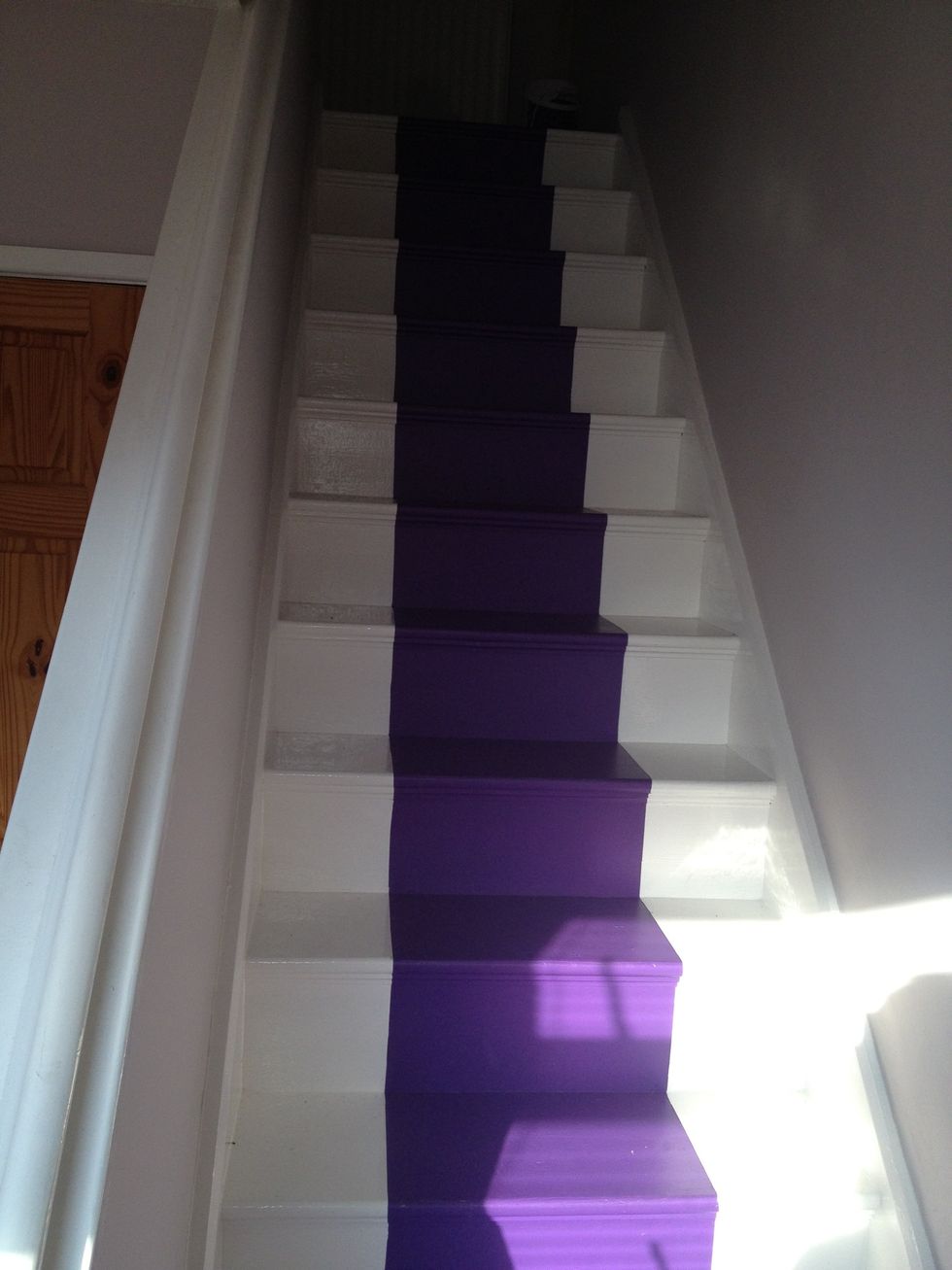 Gorgeous stairs!!
Enjoy.
White gloss paint
2 paintbrushes
Eggshell paint in colour of your choice
Masking tape (lots!)
Chorley, Lancs. United Kingdom