Okay, so I have a little 'method' of painting my nails. Everyone does this differently, but this is what works for me! Oh, and let me just say that I am NOT some nail professional or whatever.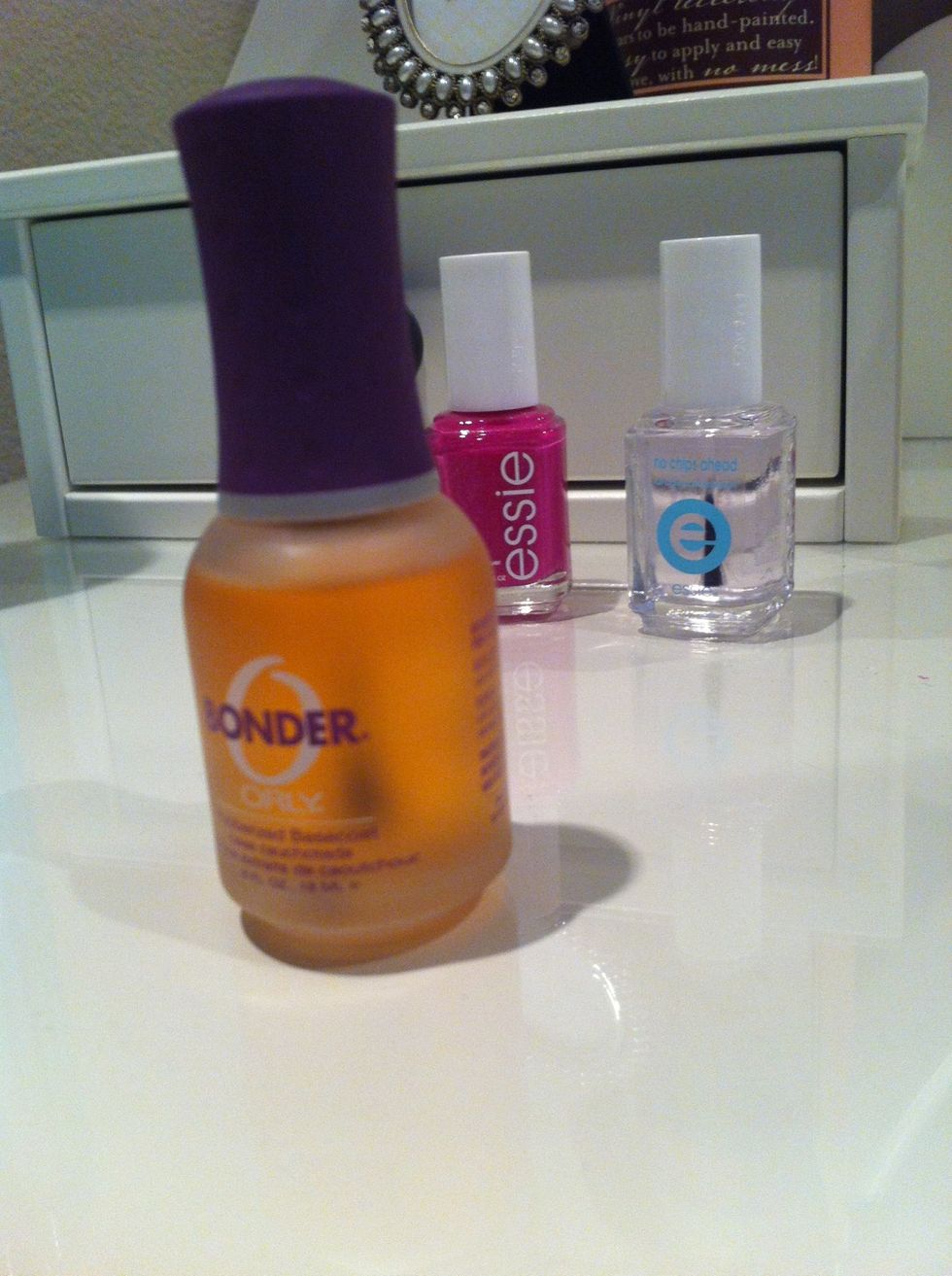 Take your base base coat and apply a fine layer to your nails. Allow this to dry.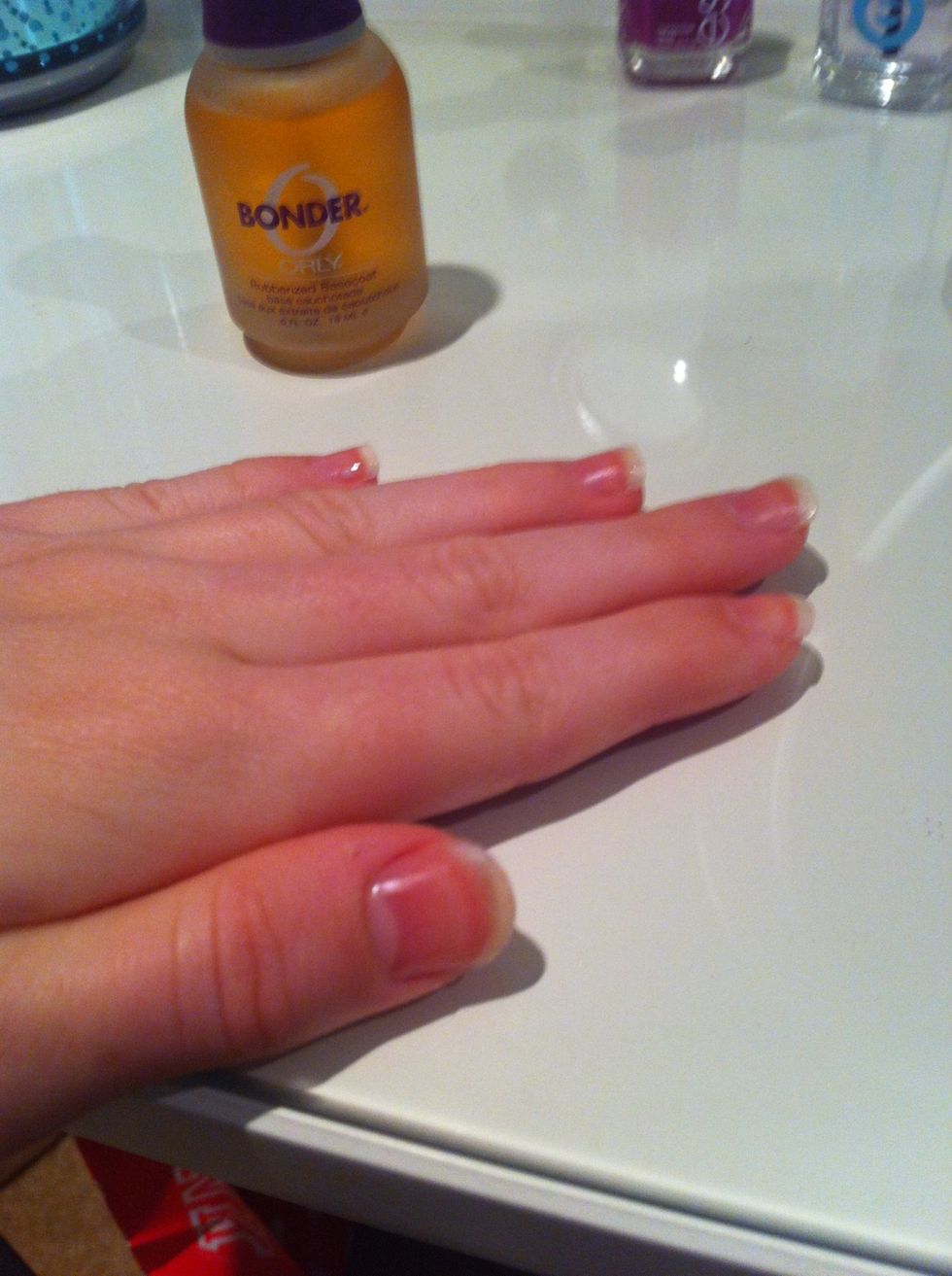 They should look something like this👆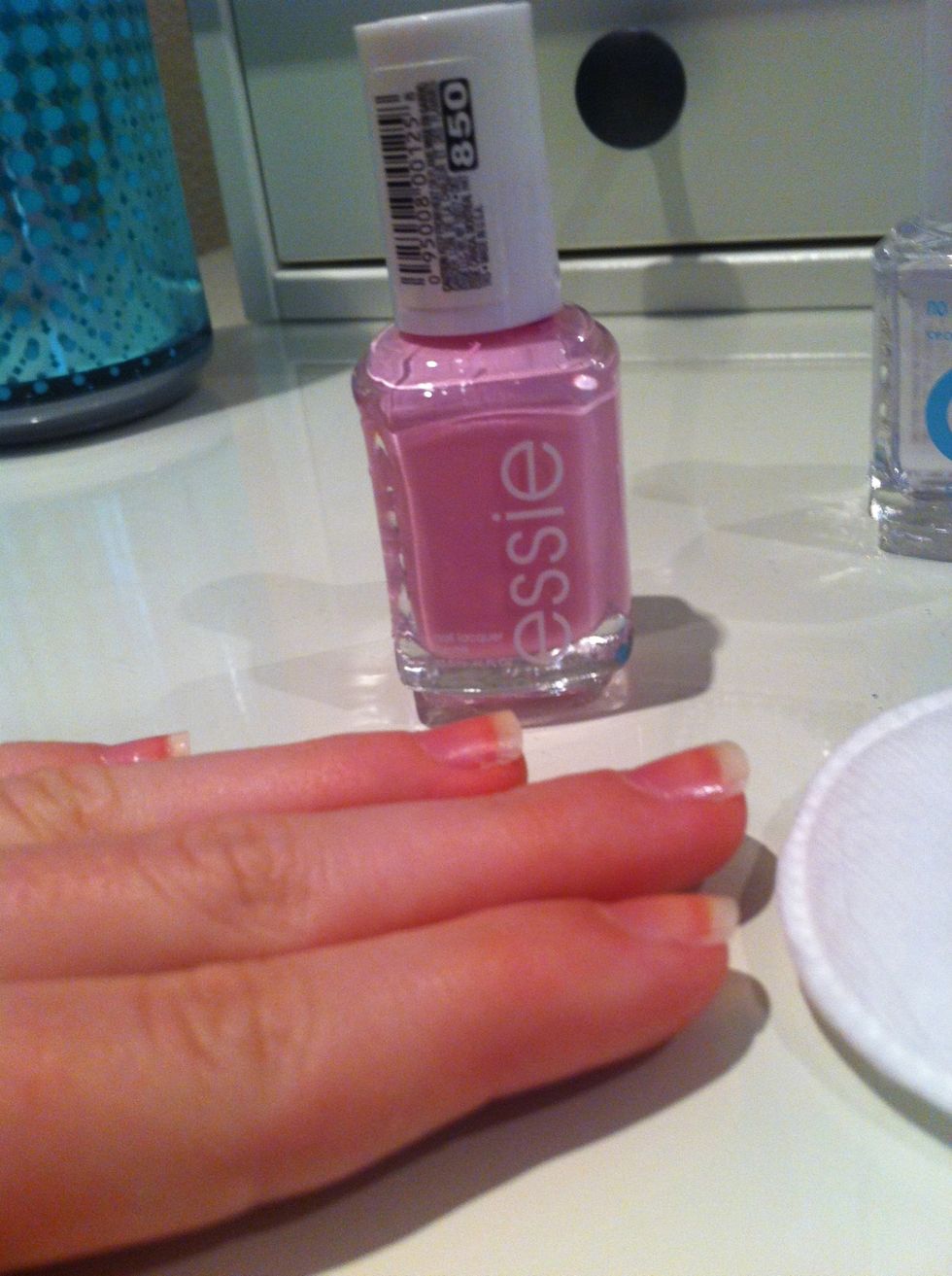 Now take your favorite nail polish and make 3 simple strokes on the nail. One down the center, one on the right side, and one on the left side.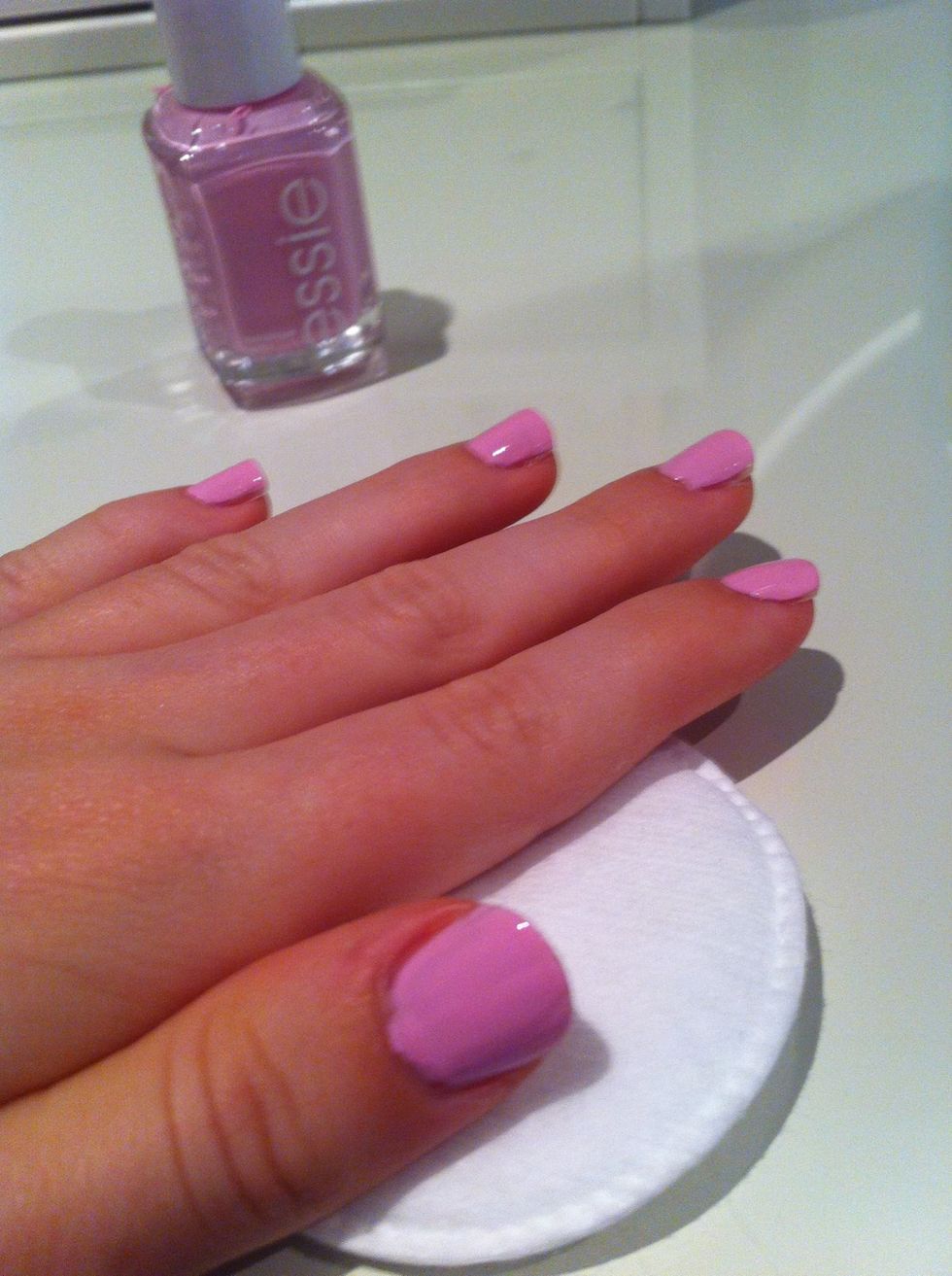 Using the same method as before, apply a second coat of polish.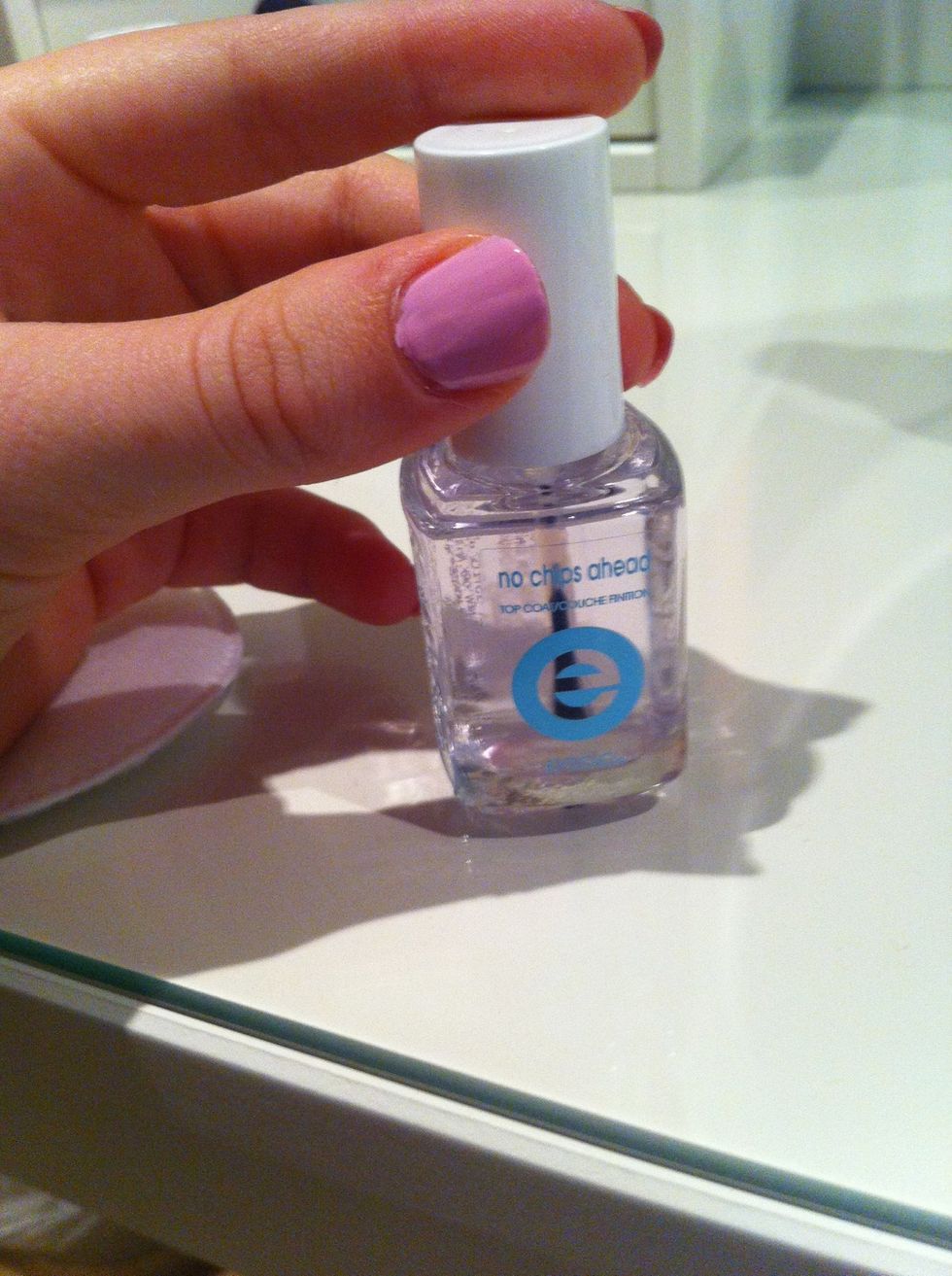 Now add a top coat and you're done!!!
Congrats! Now you can paint your nails like a pro💅 please leave me a comment if you have any questions or guide requests. Thanks:)
Your fav nail polish
Top Coat
Base coat
Audrey C.
Hai guys! I <3 DIY crafts and anything to do with 'upcycling' things. Please leave me a comment if you have any guide requests! Thanks:)