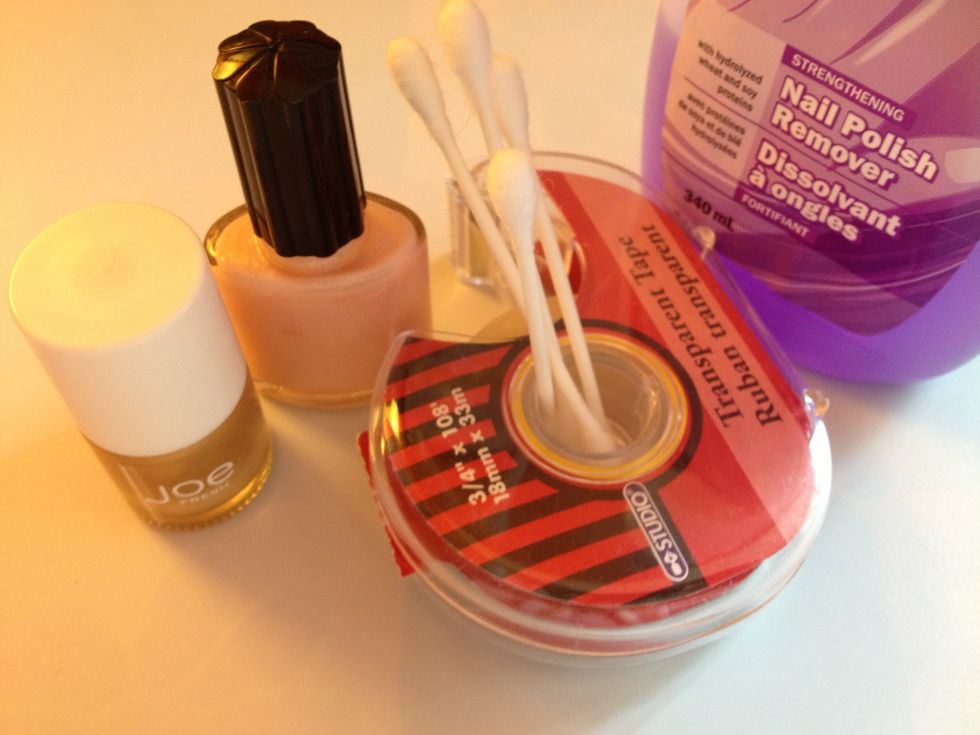 Gather your supplies. Nail polish remover, cotton swabs, pastel pink nail polish, metallic gold nail polish, and tape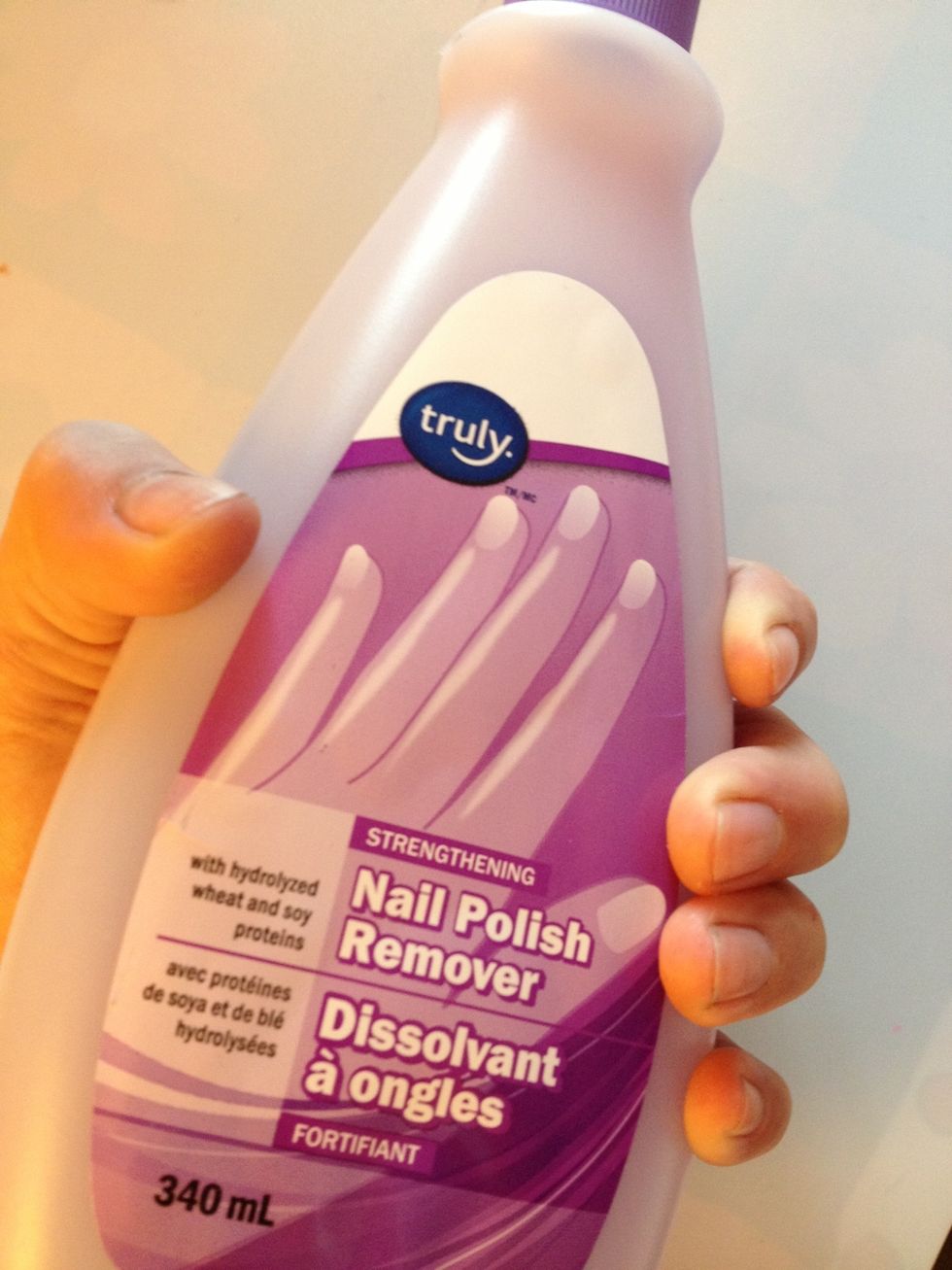 Clean your nails.
Paint your nails with the pink polish and clear coat them.
Allow your nails to COMPLETELY dry!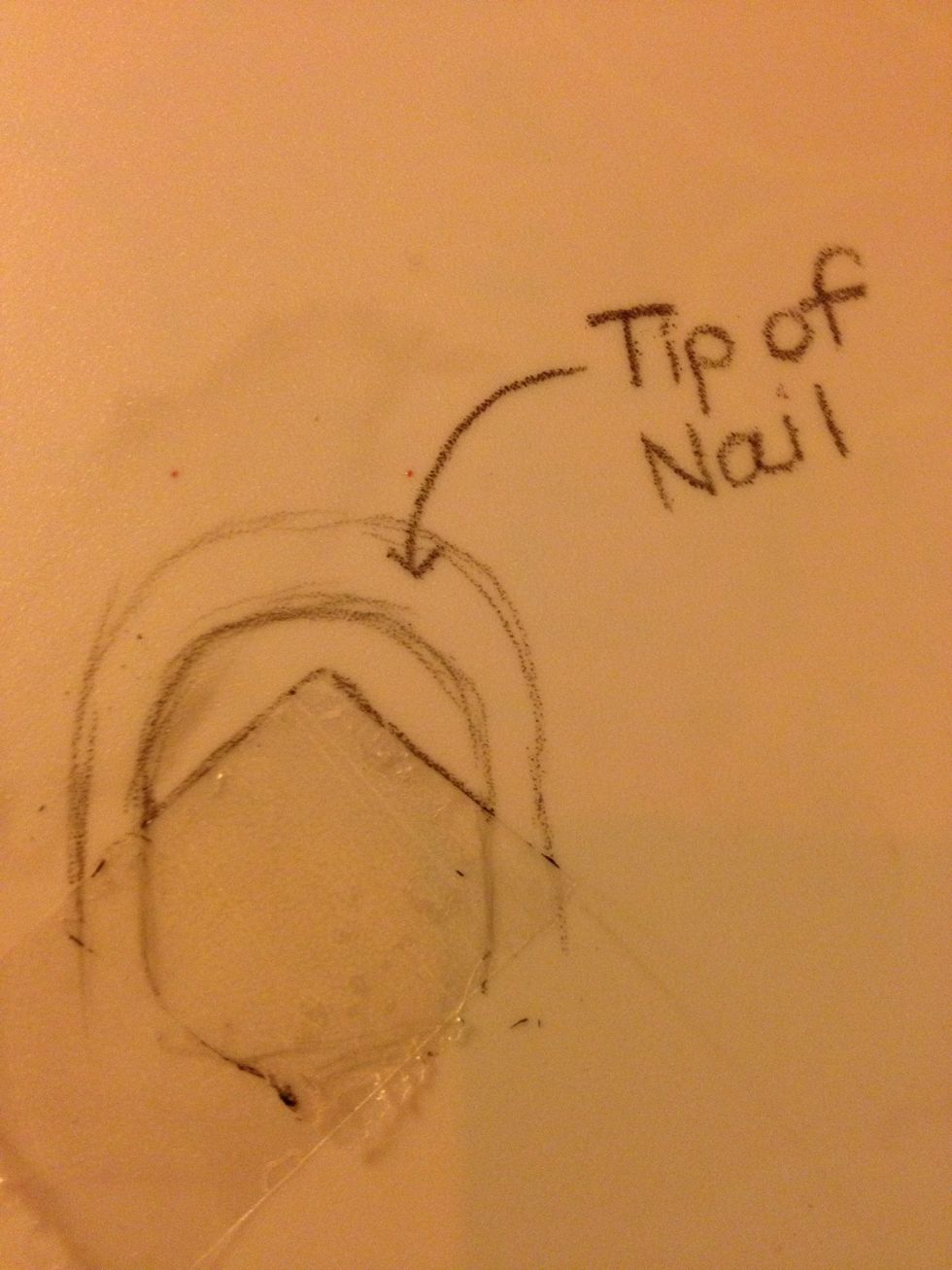 With the tape, create something like this on your nail and press out the air bubbles
Paint the tip gold. It's ok to go over the tape.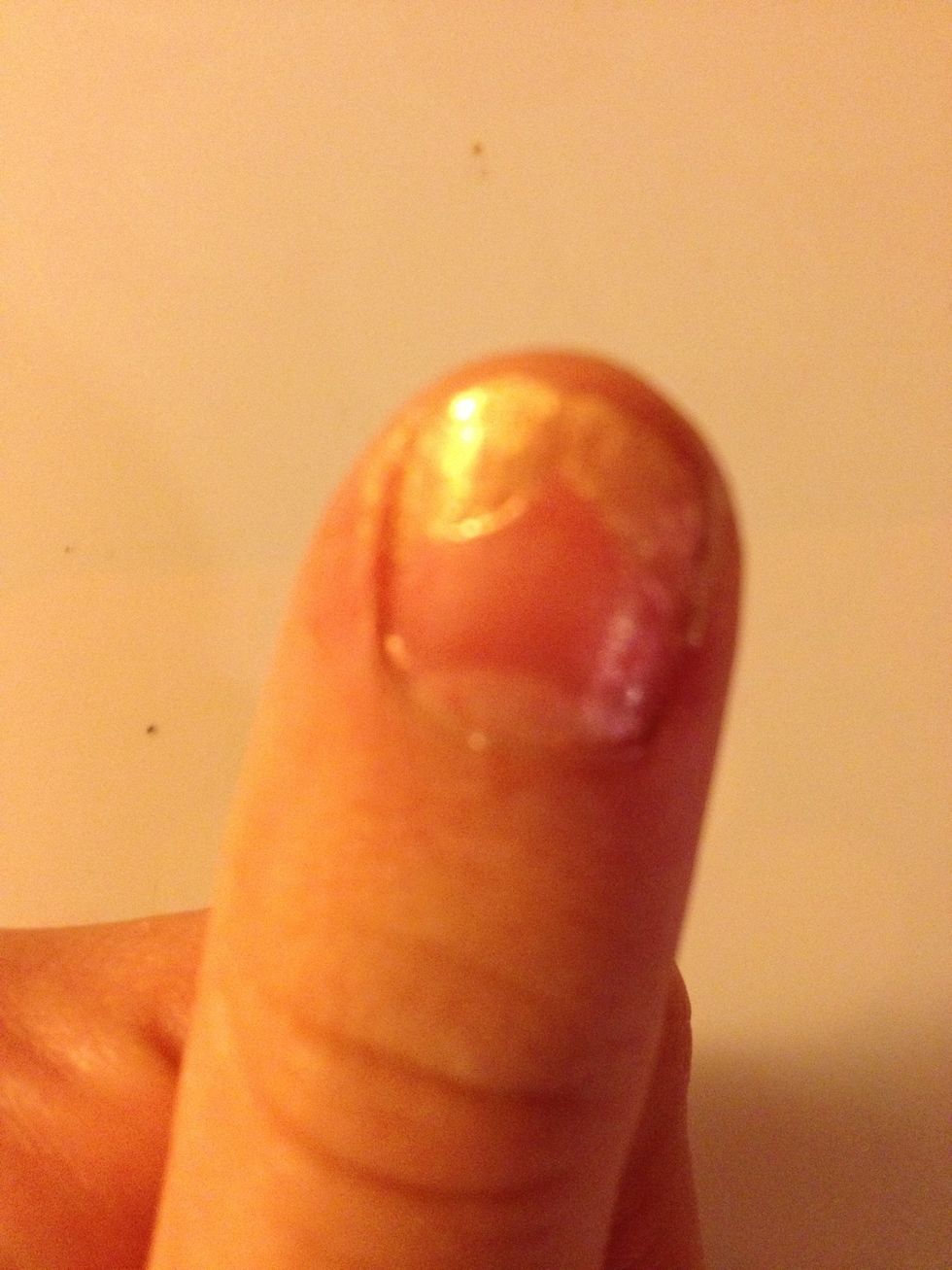 Now (carefully) remove the tape, and you should end up with something like this.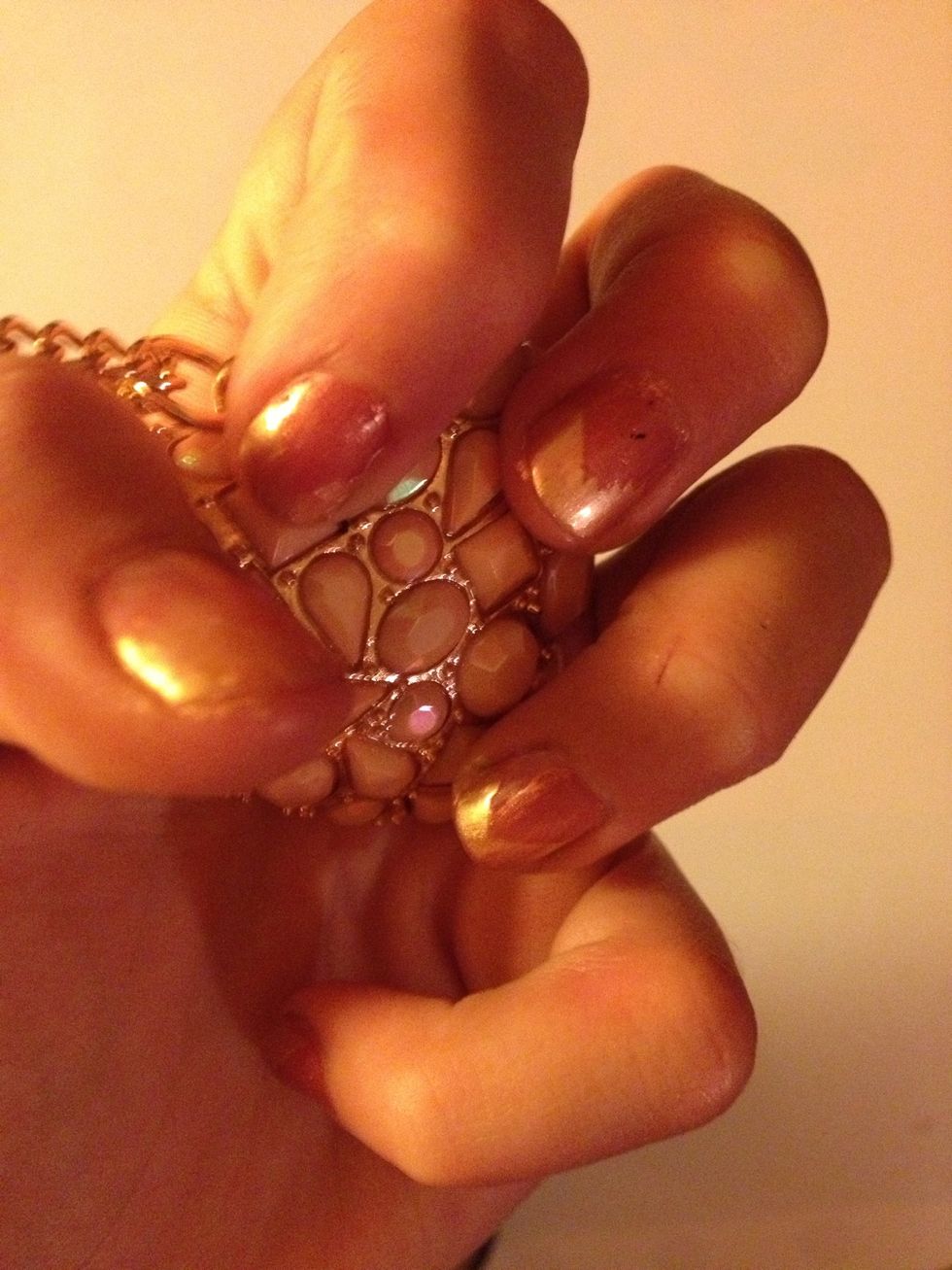 This is what it should look like when you are done.
GOOD LUCK! And happy valentines day too!💗💕💖💞💘
The creator of this guide has not included tools