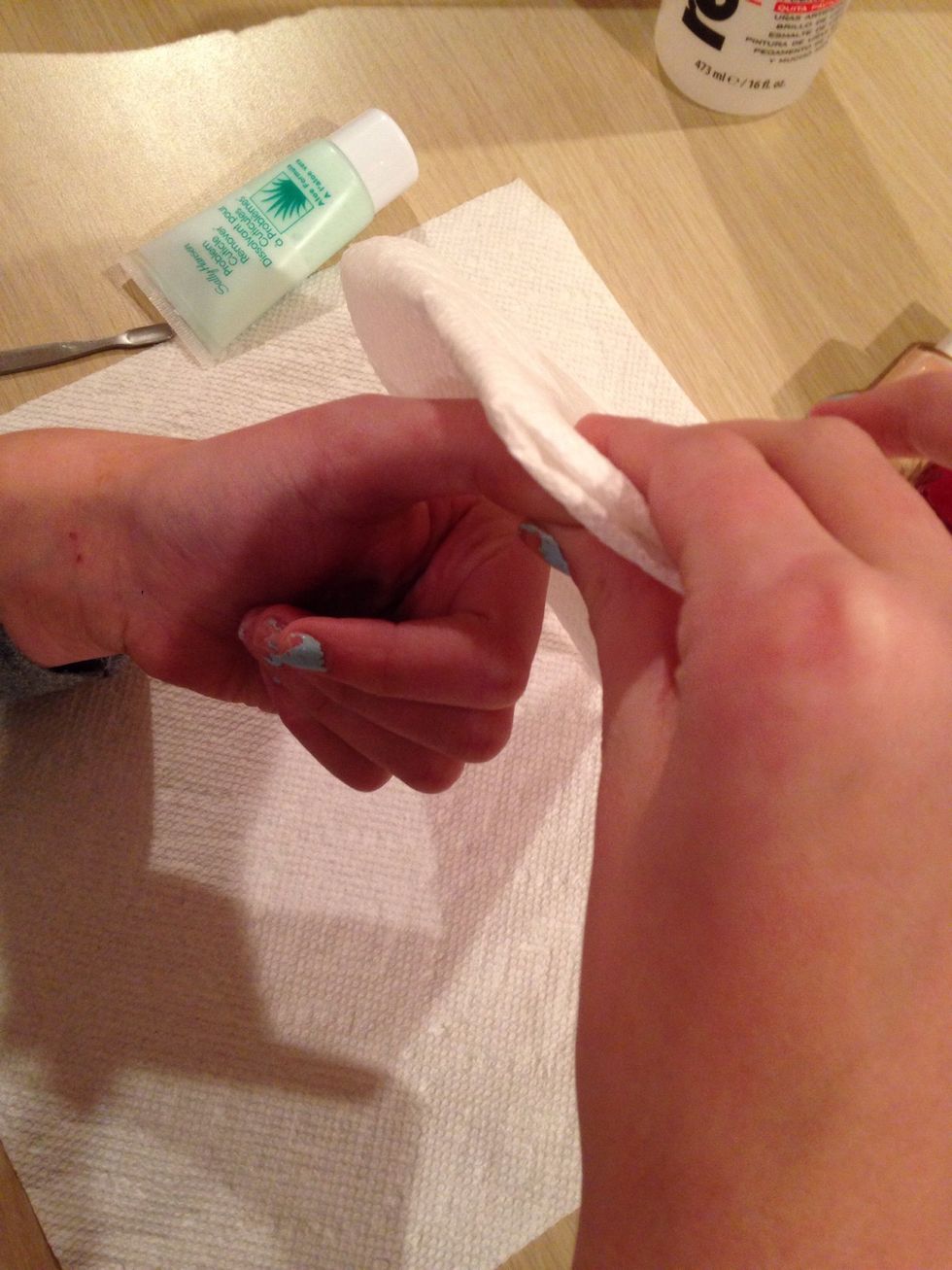 Remove all current nail polish.
Clean dirt from under nails.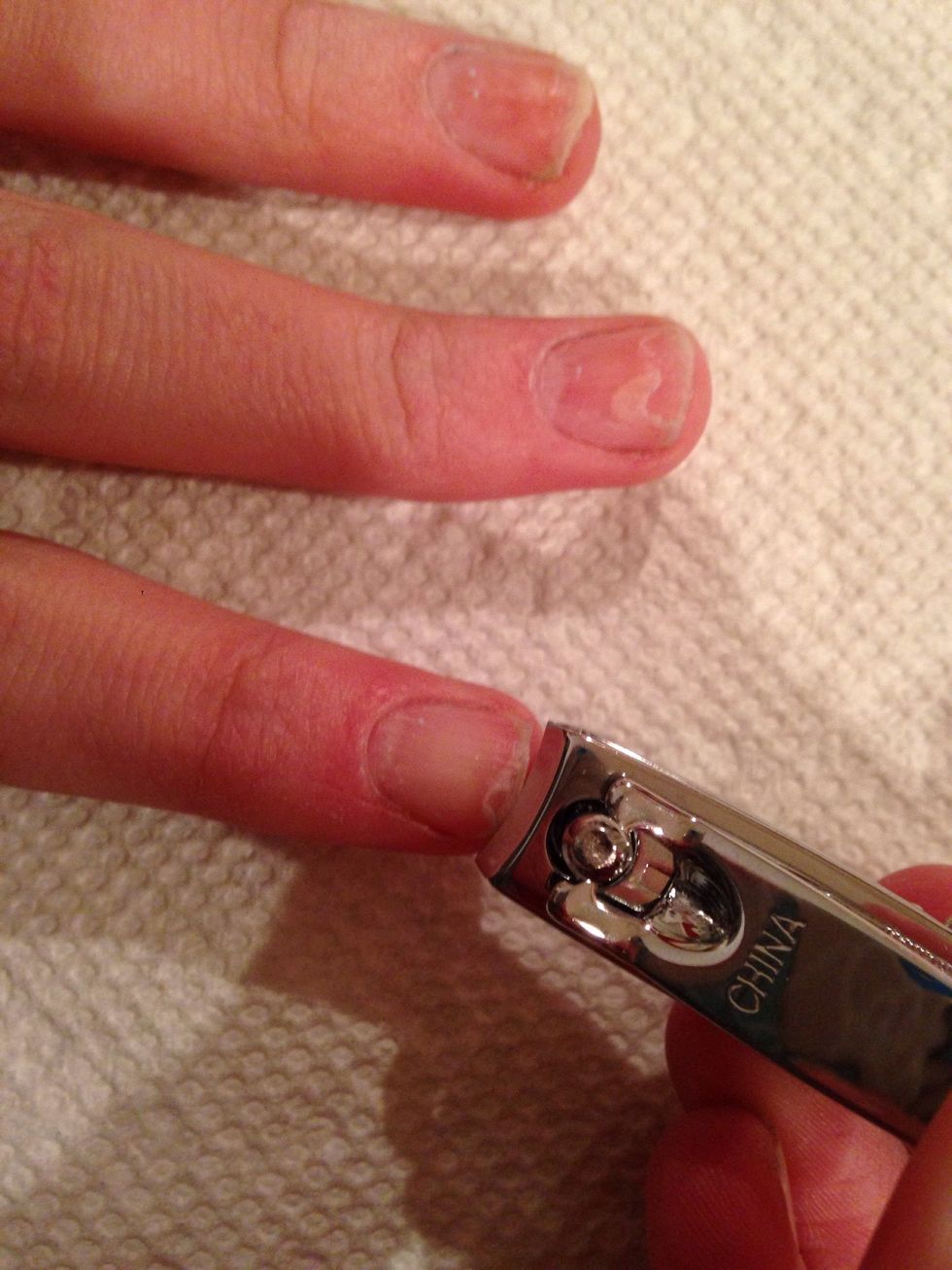 Clip nails to desired length.
Rub in cuticle cream.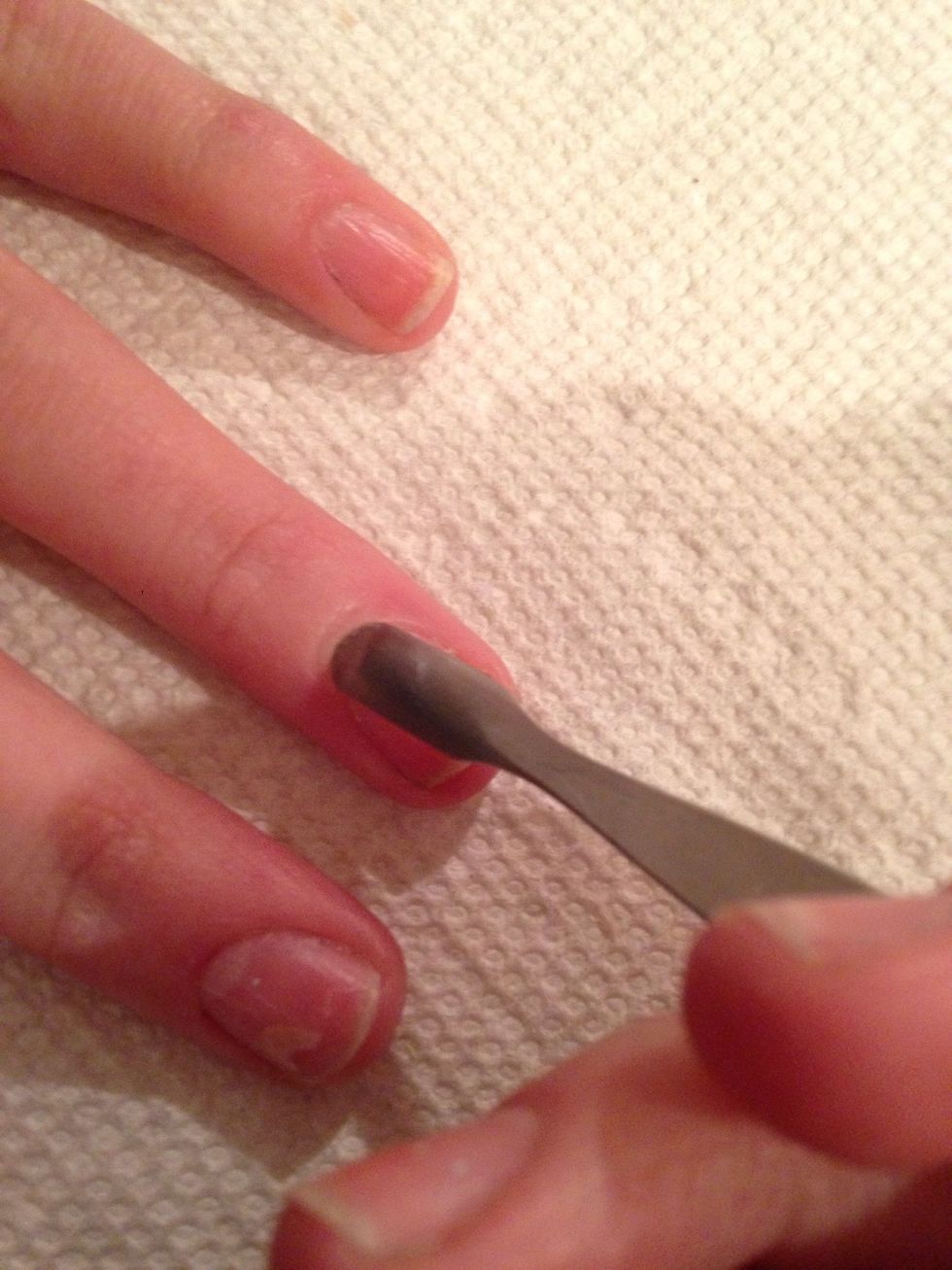 Push down cuticles.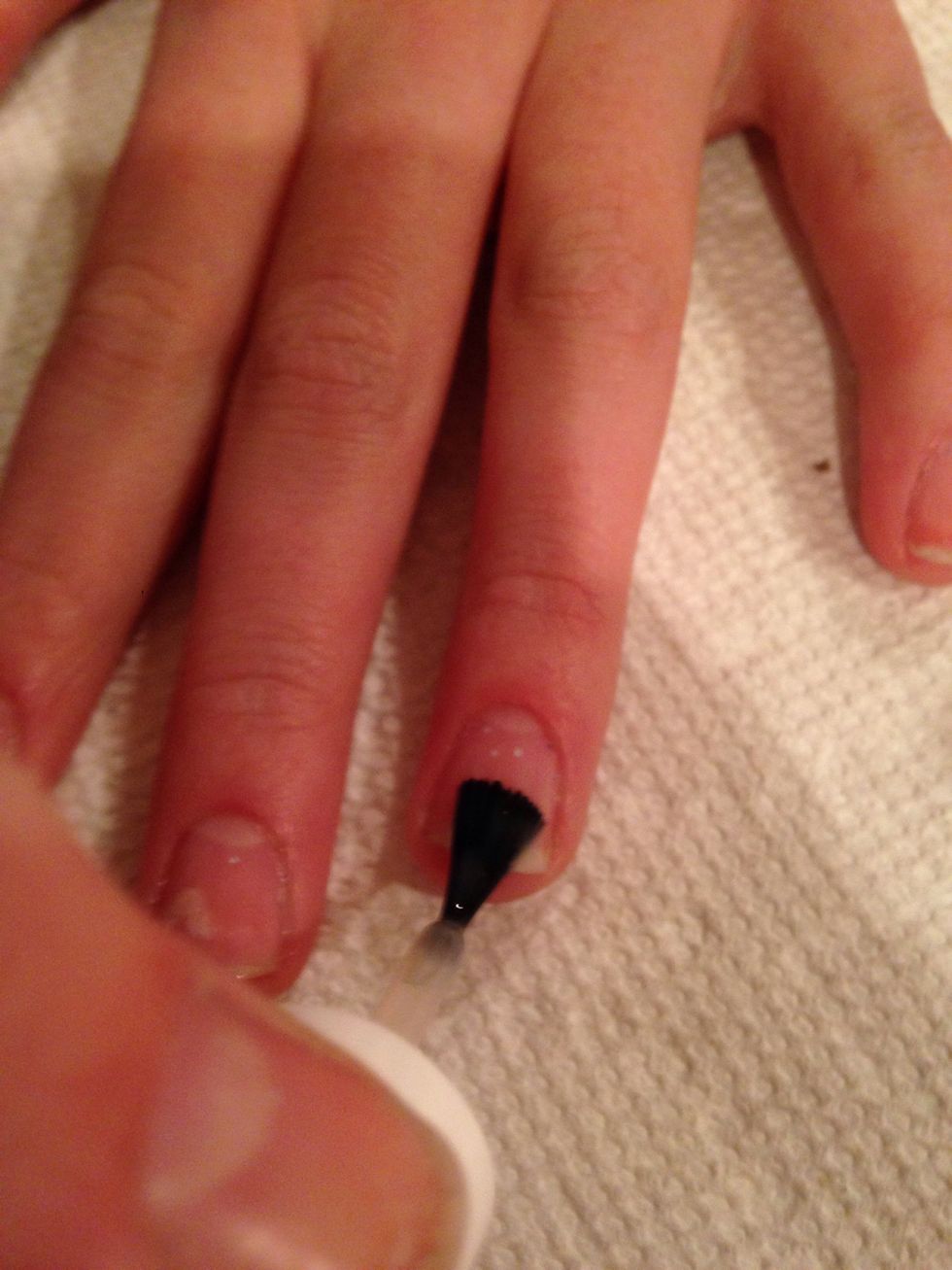 Apply a thin layer of base coat.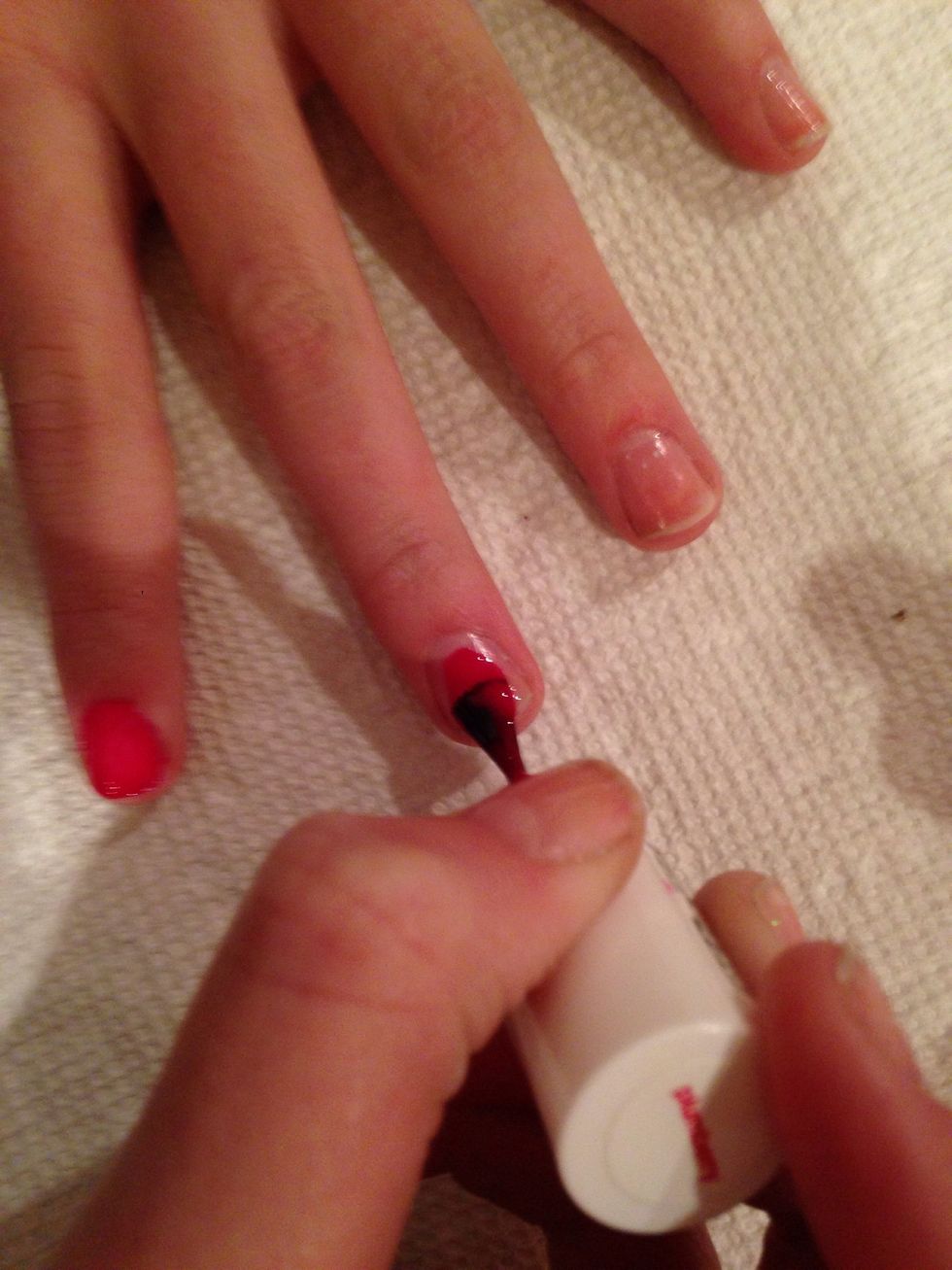 Paint your nails one coat of color.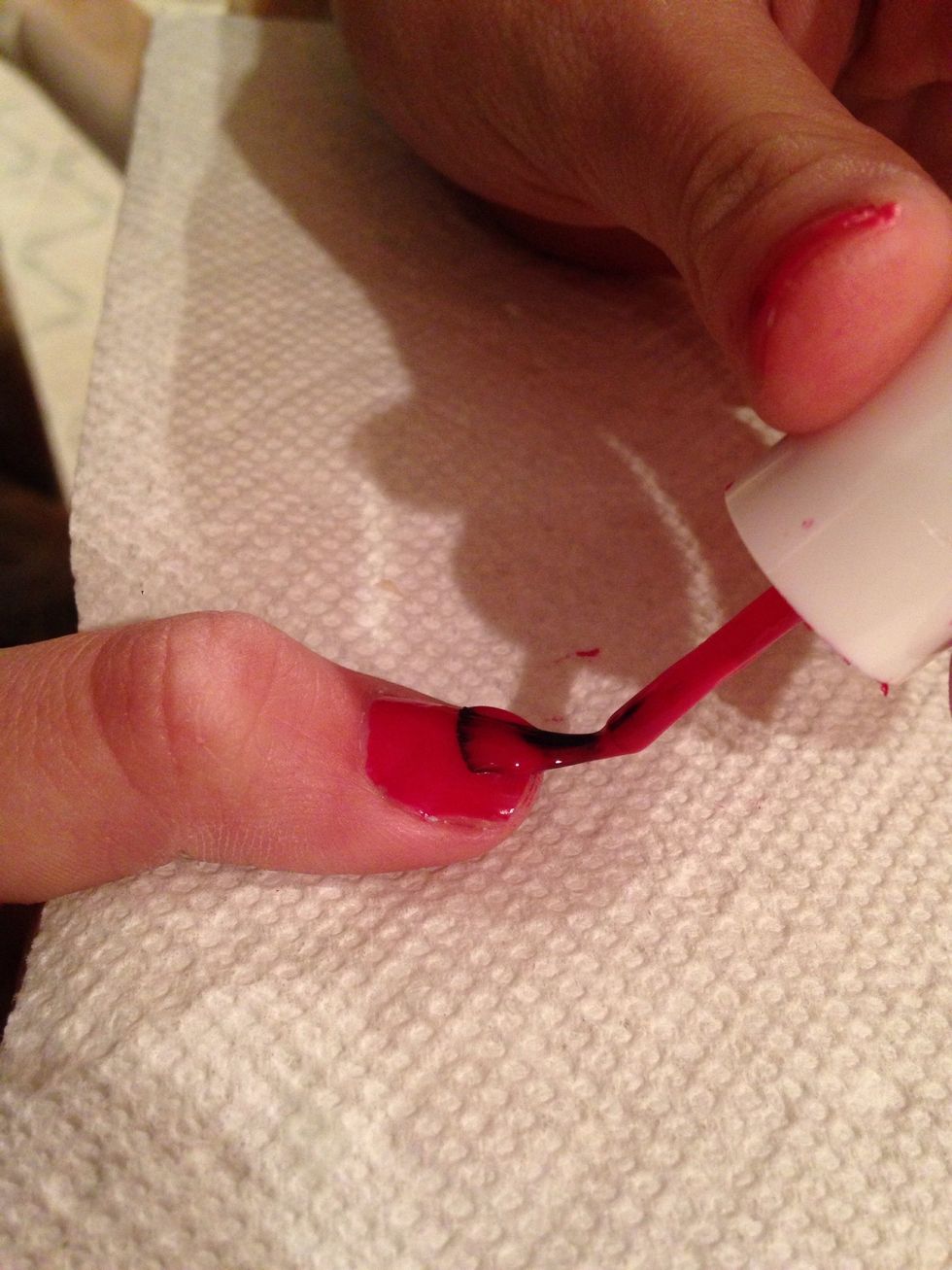 If needed, paint another coat.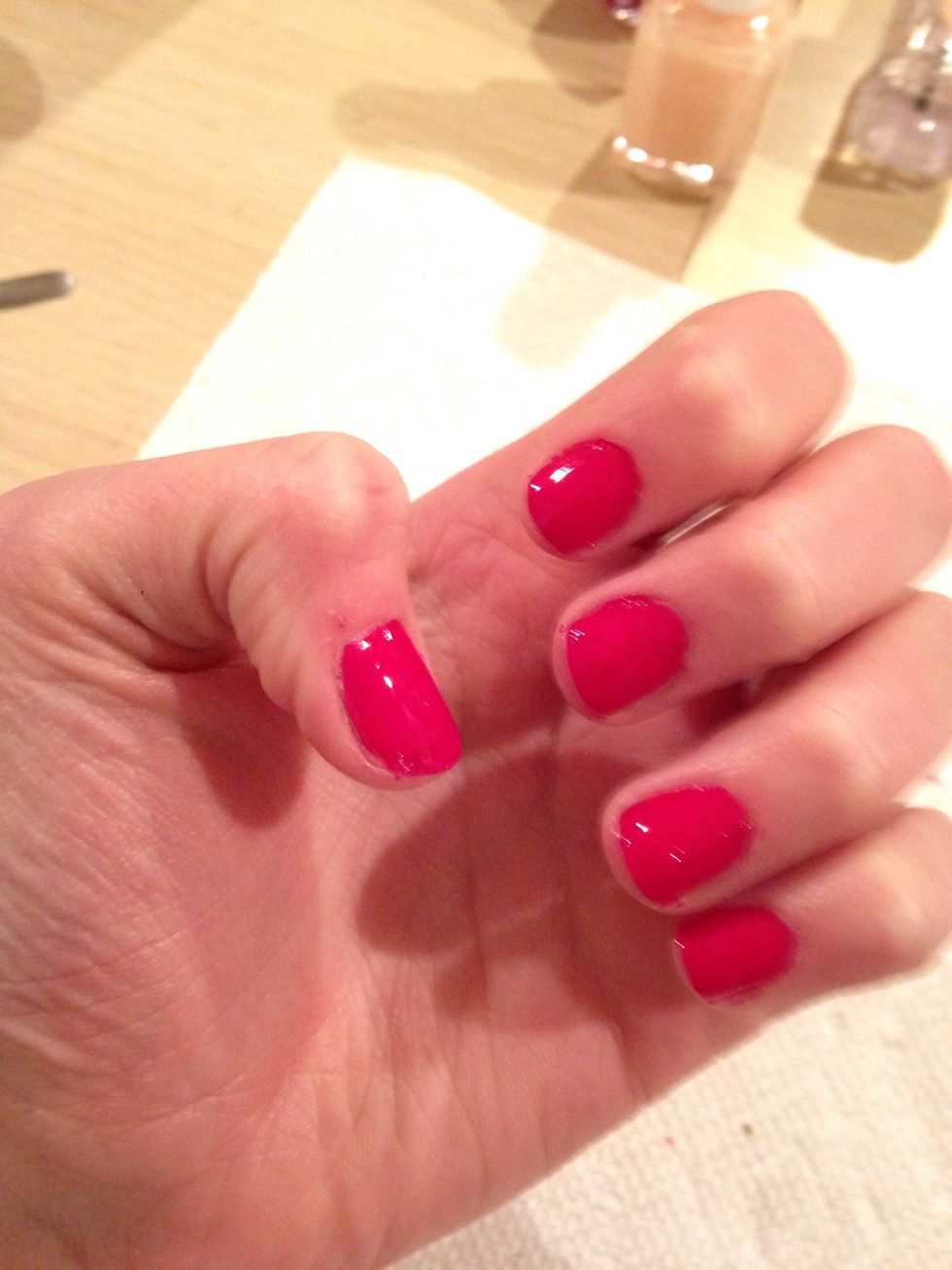 Let dry.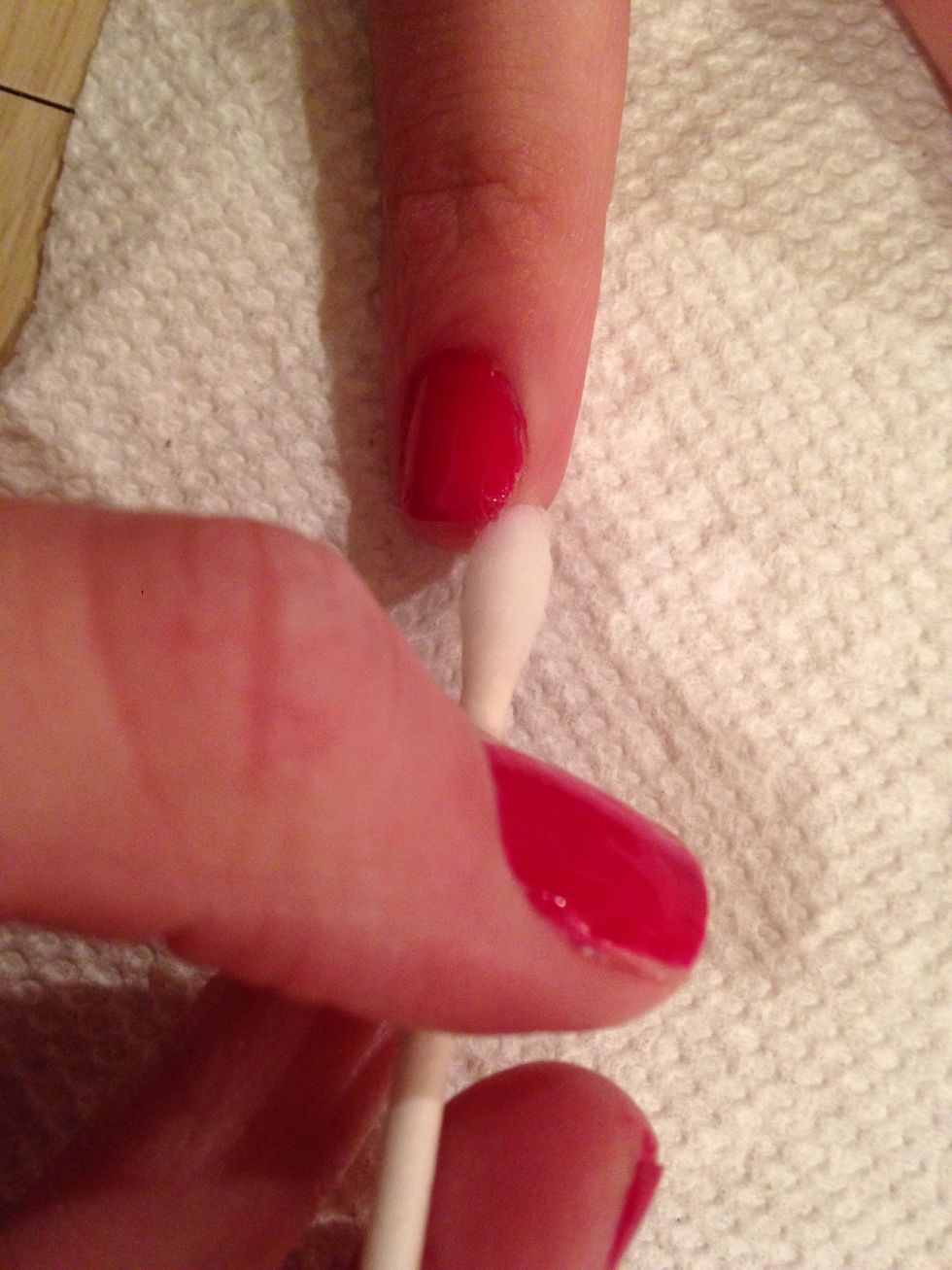 Clean any nail polish on your skin with a q- tip dipped in nail polish remover.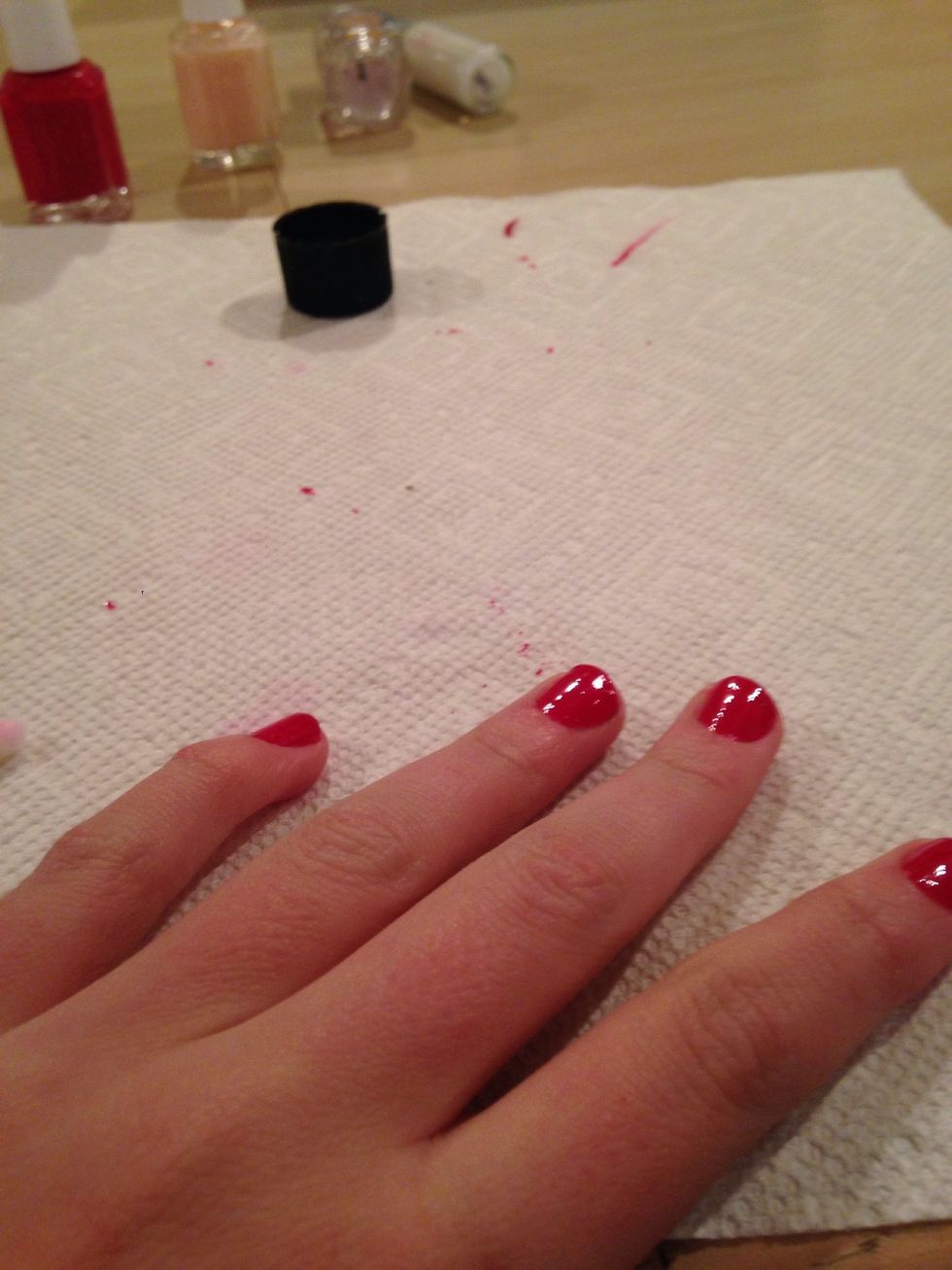 Let dry for 5 mins.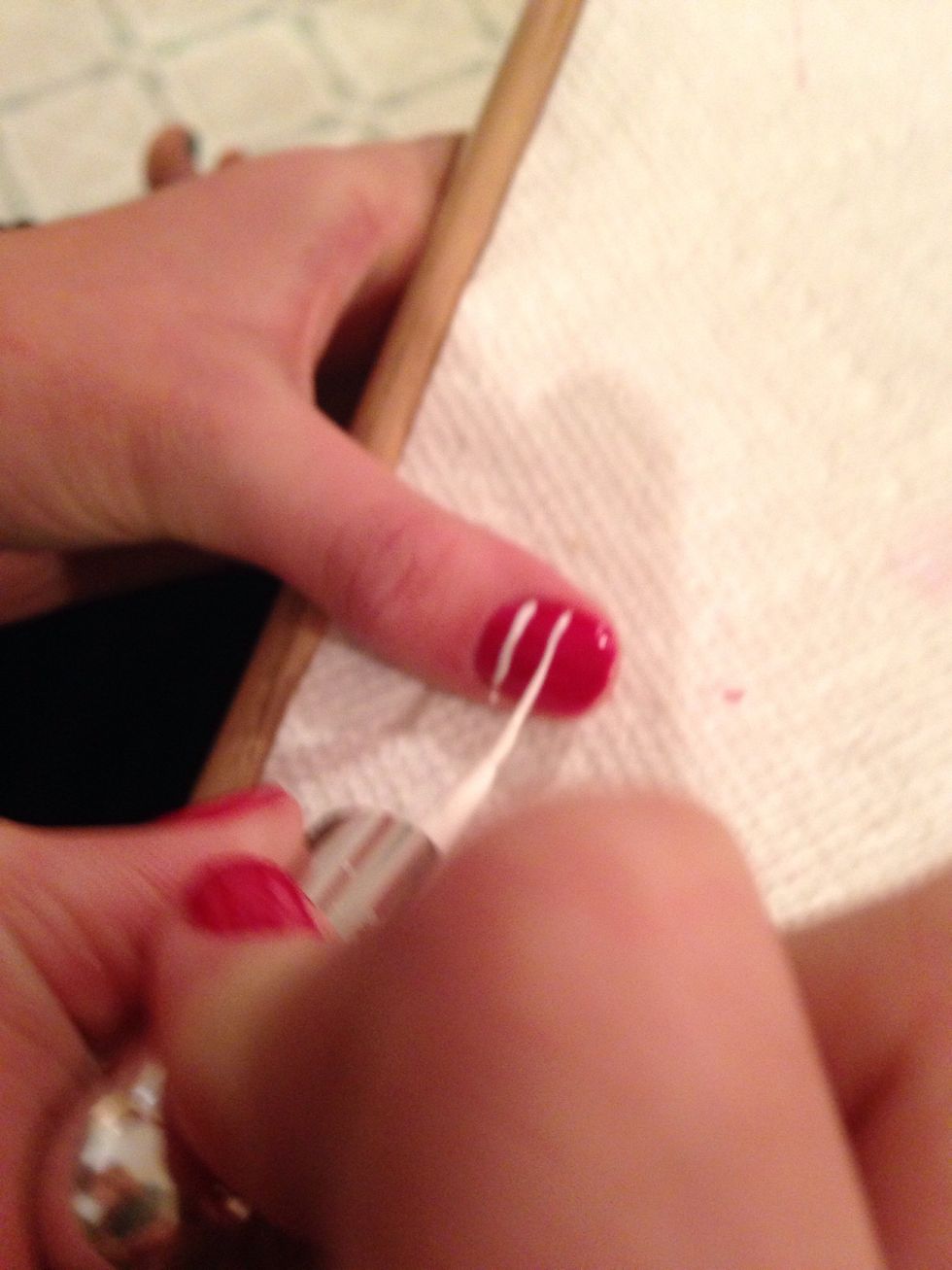 Apply any design or sparkle.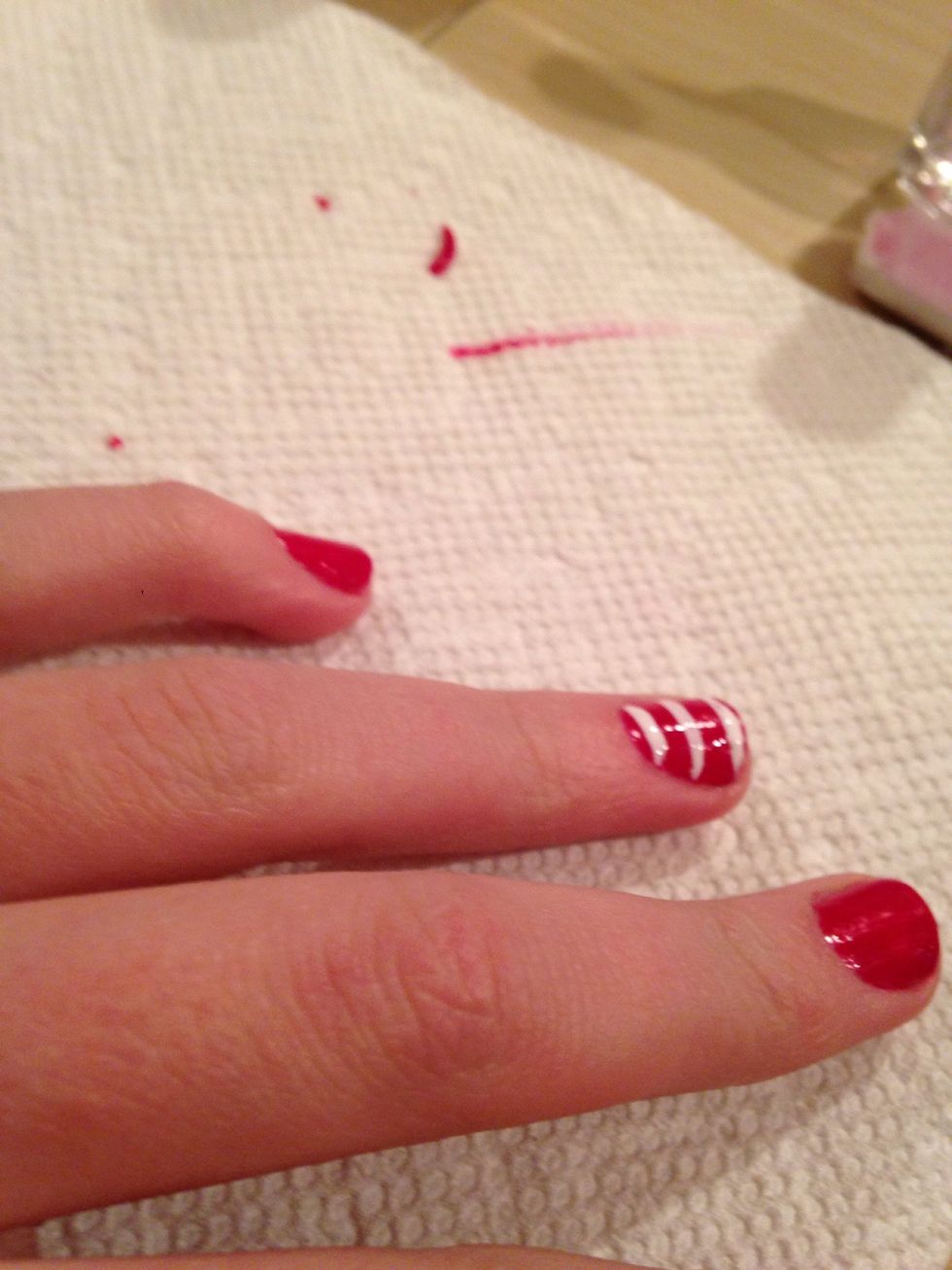 Let dry for 15-20 mins.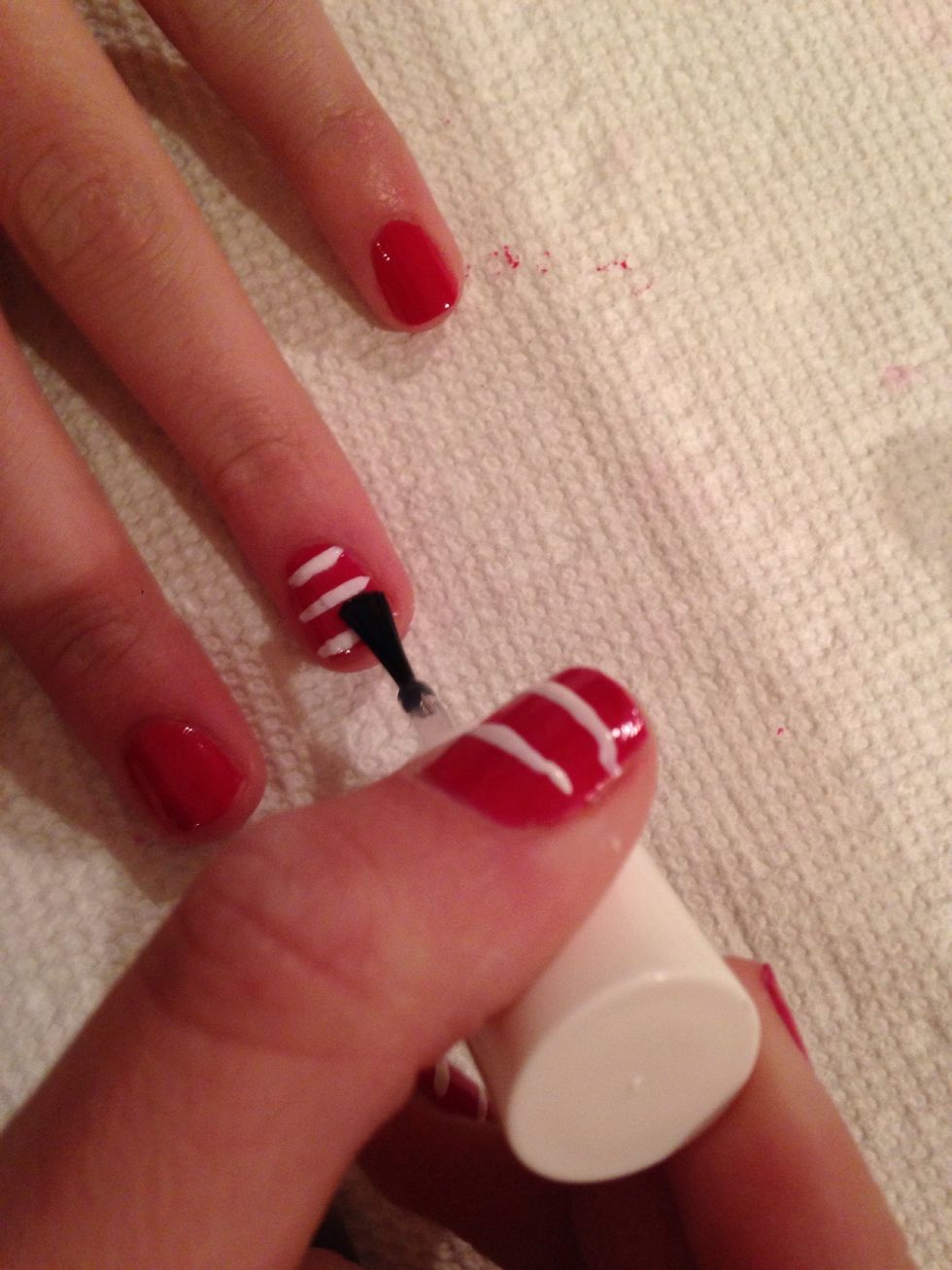 Apply a thick layer of top coat.
Done!
Nail polish color
Base coat
Top coat
Nail polish remover
Culticle cream
Cuticle pusher
Q-tip
Nail clippers