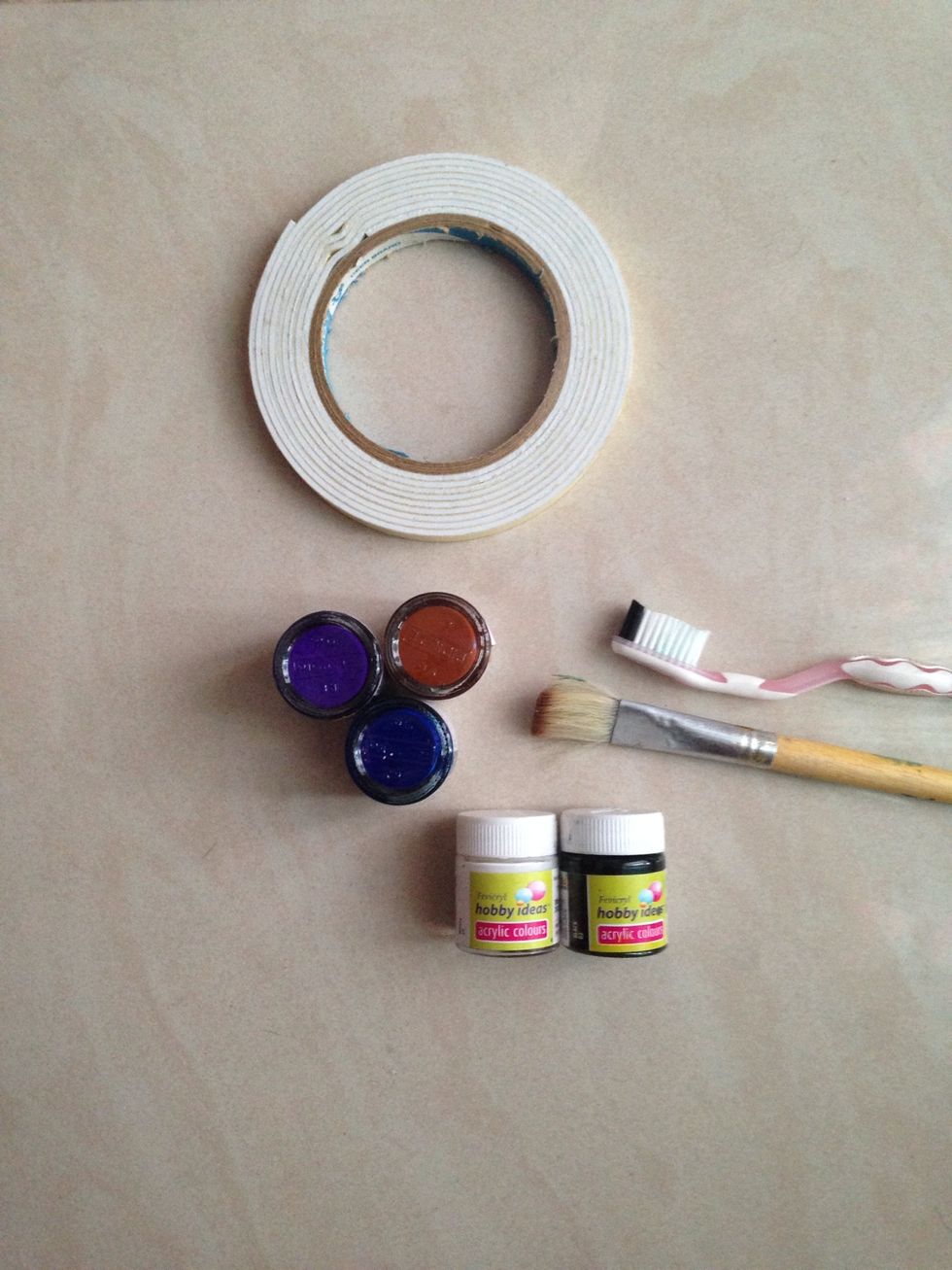 Material Required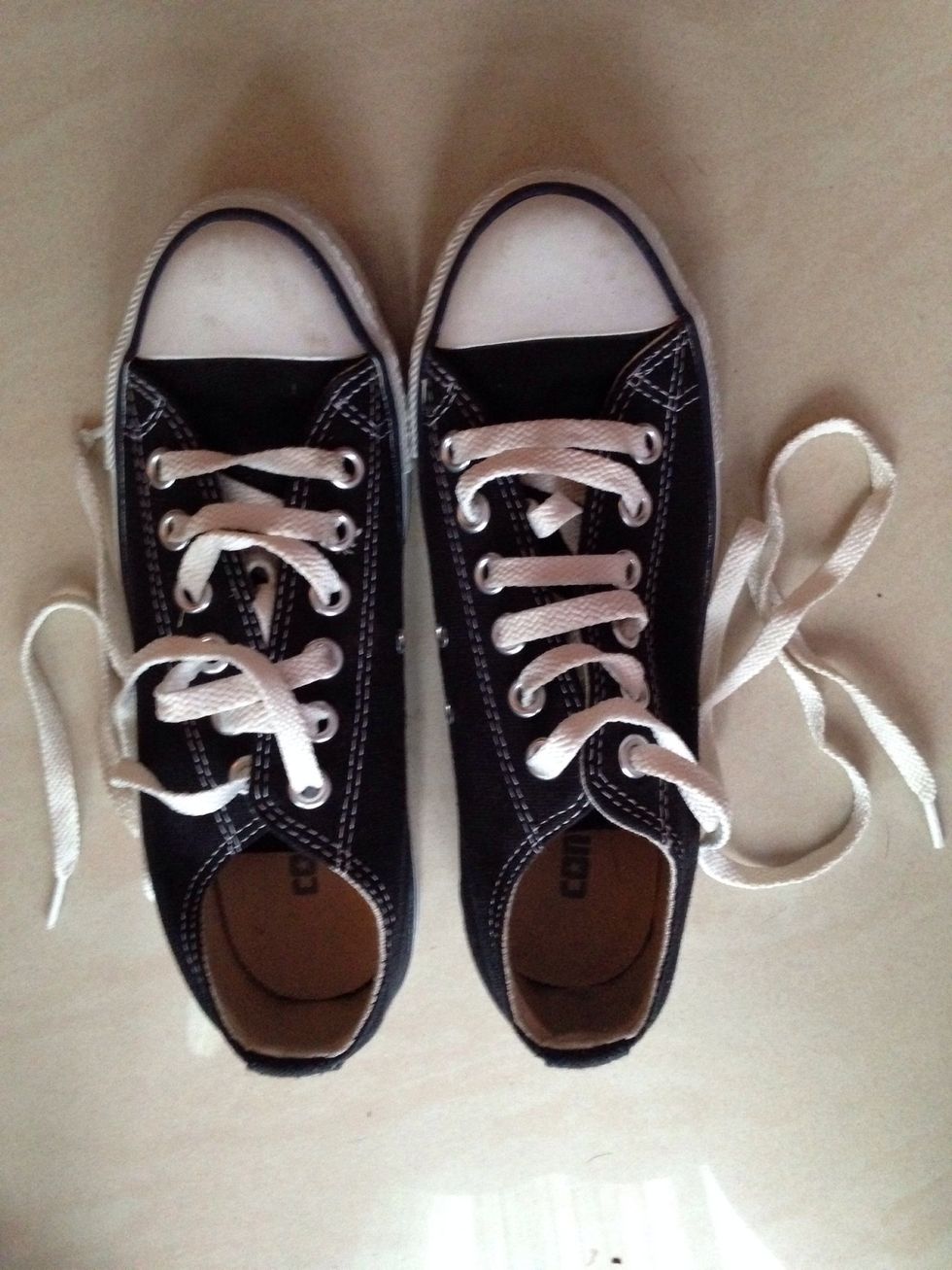 Start with taping your soles so that you don't get paint on them. Also - Remove the Shoe laces.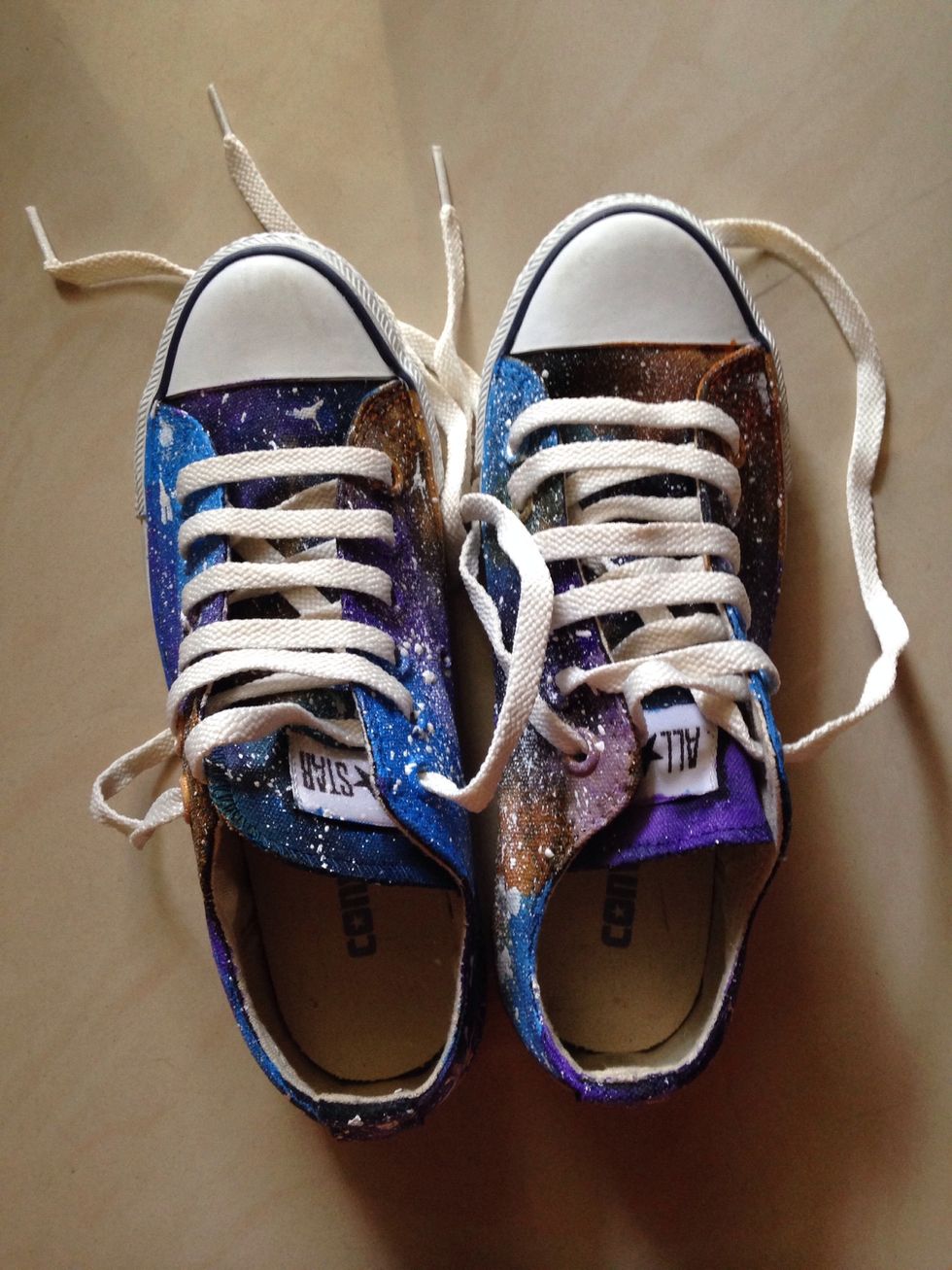 Using purple, brown, blue and black paint - paint some parts of your shoe each color. Make sure you paint the entire shoe including the tongue. Paint some parts light purple and some dark.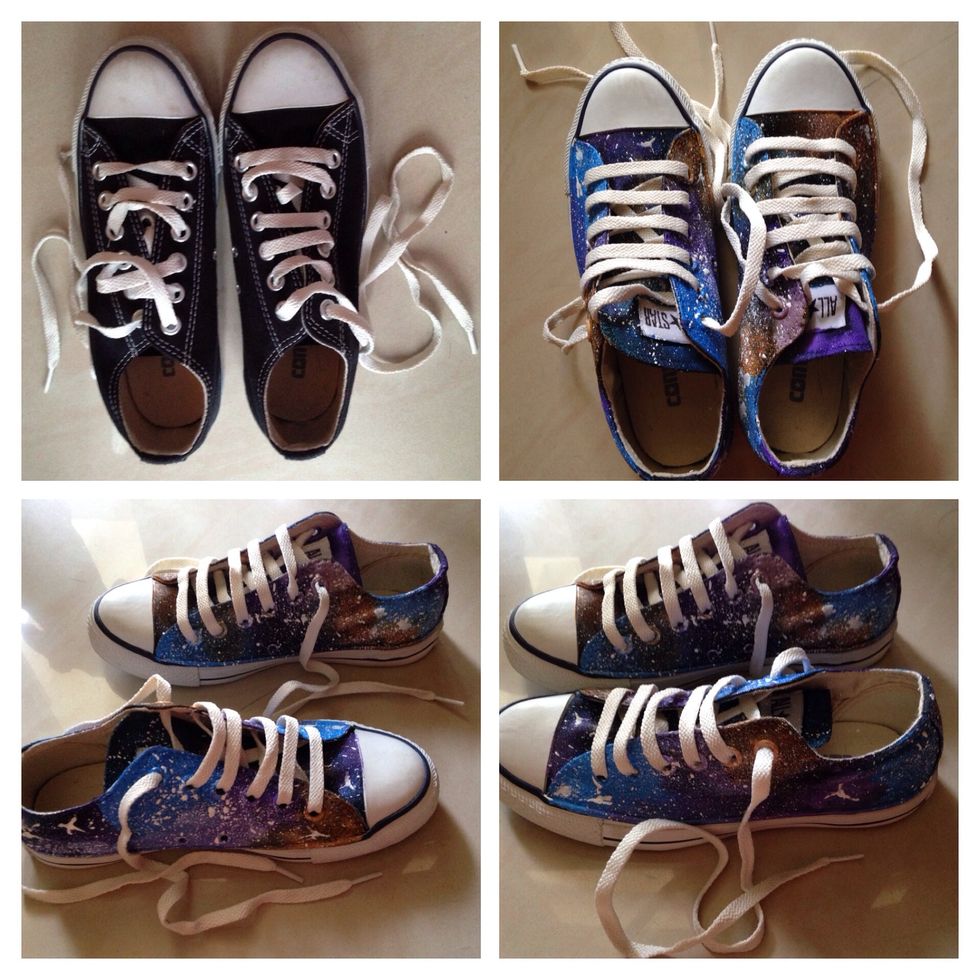 Paint some parts brown, blue and black. Leave to dry. Once the shoes are dry - take your toothbrush and dip it in white. The spray paint your shoe - to make it look like the galaxy.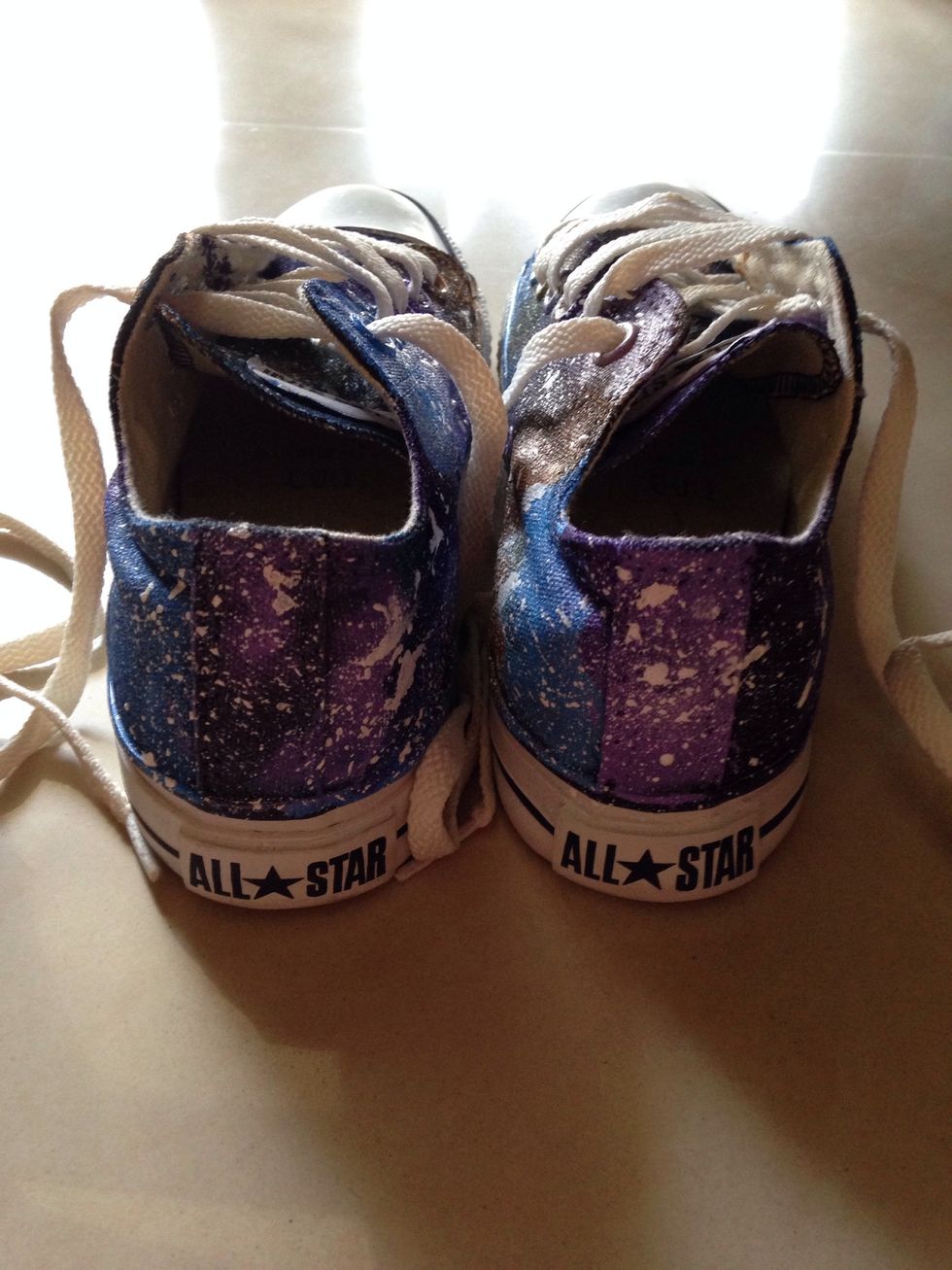 And Tada! ☺️
Black converse
Tape
Acrylic paint
Paint brush
Toothbrush