Sometimes when I paint, I'm feeling very frugal and I will mop up any extra paint from my palette with my art journal. This is how this page was started.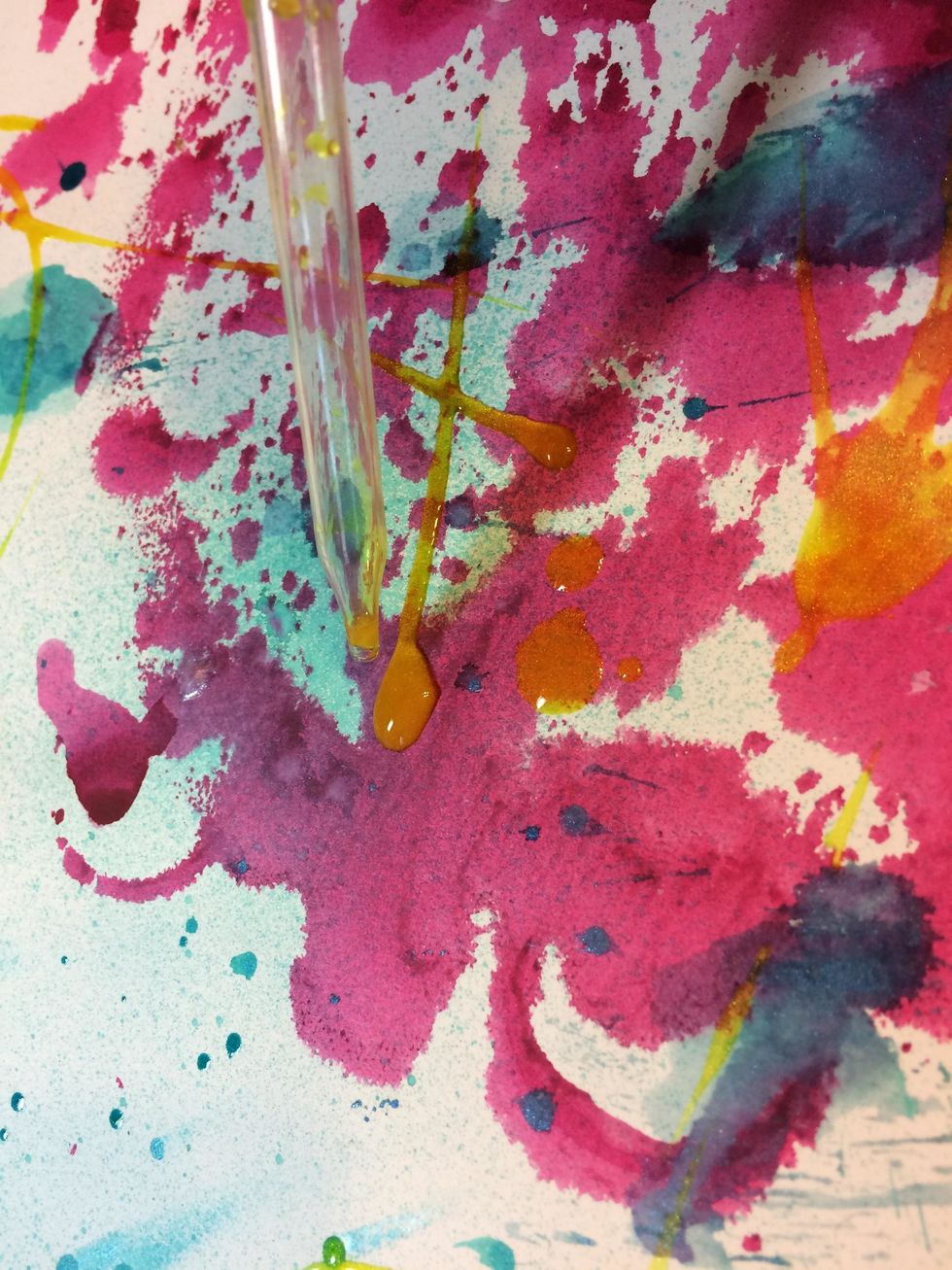 I continued with products that I was using on another project. Here, I'm applying Allure Minx Shimmering Inks with the eye dropper included with the bottle it comes in.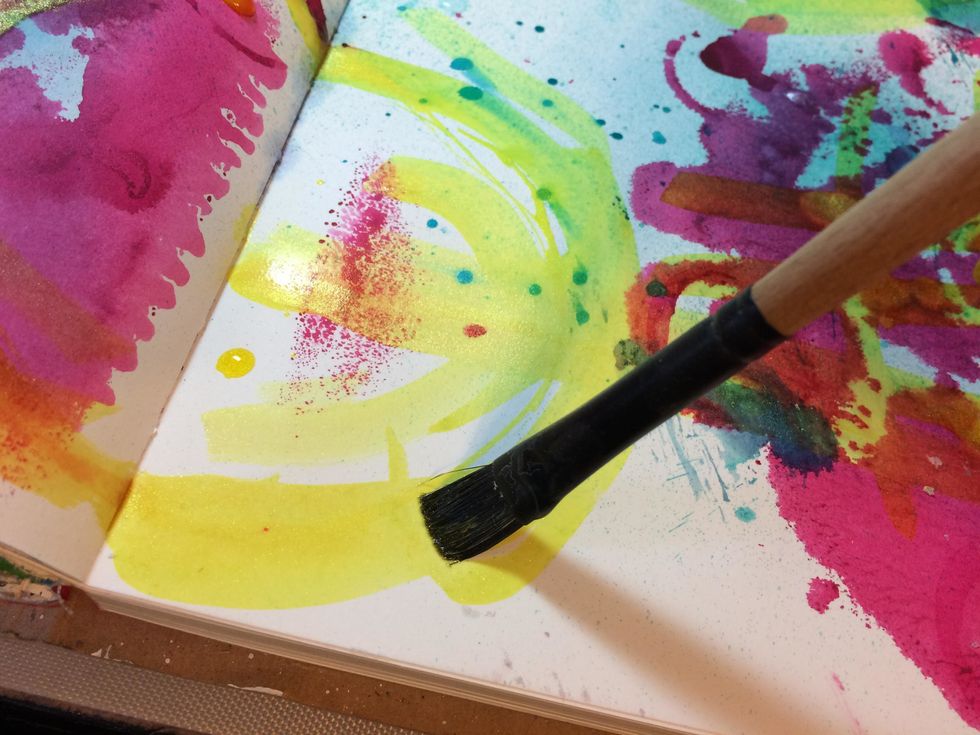 In another area, I spread the Allure Minx Shimmering Inks with a paint brush.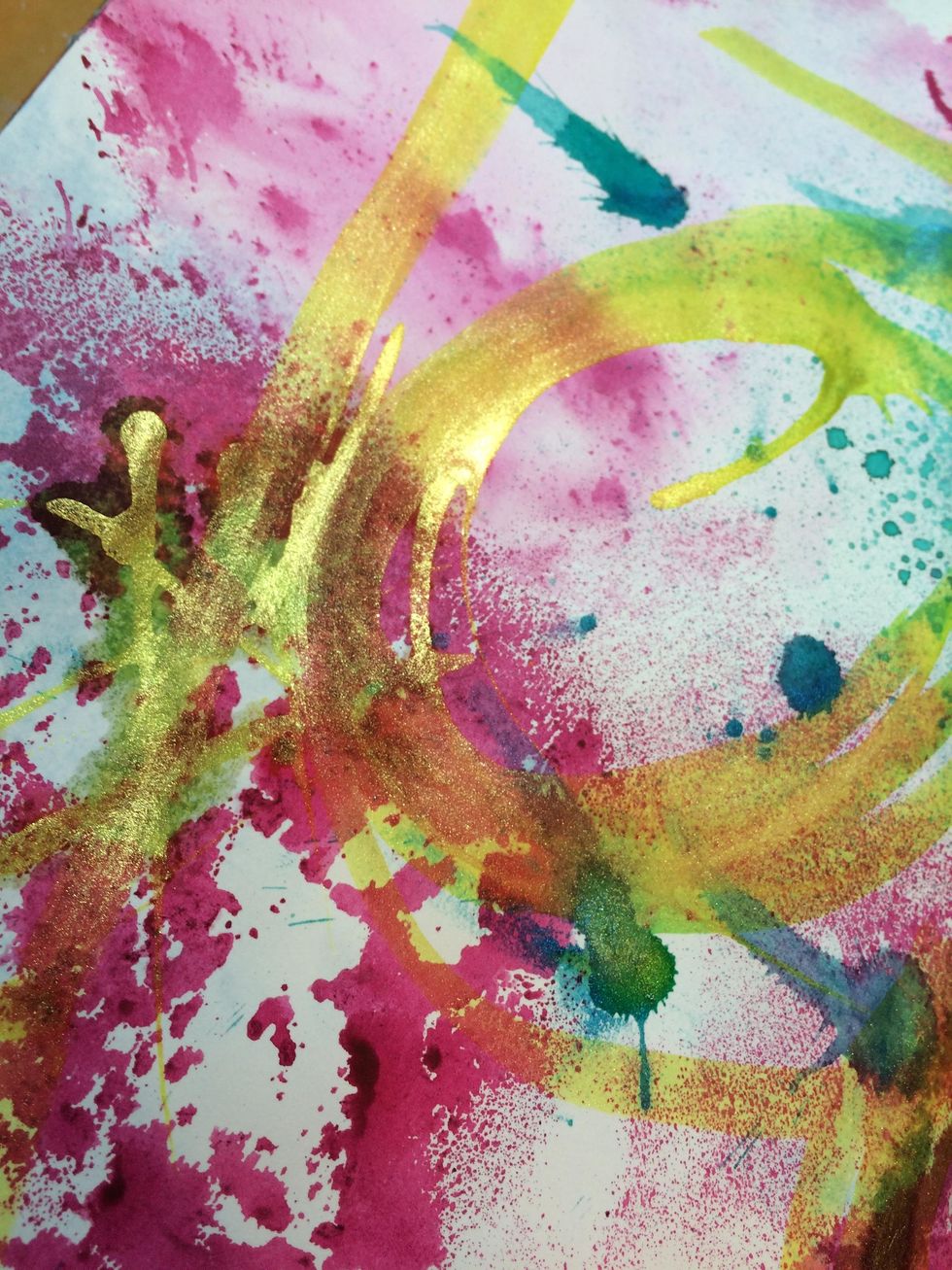 Look at all that shimmer! So pretty!!!
Next, I used the Universe Stencil.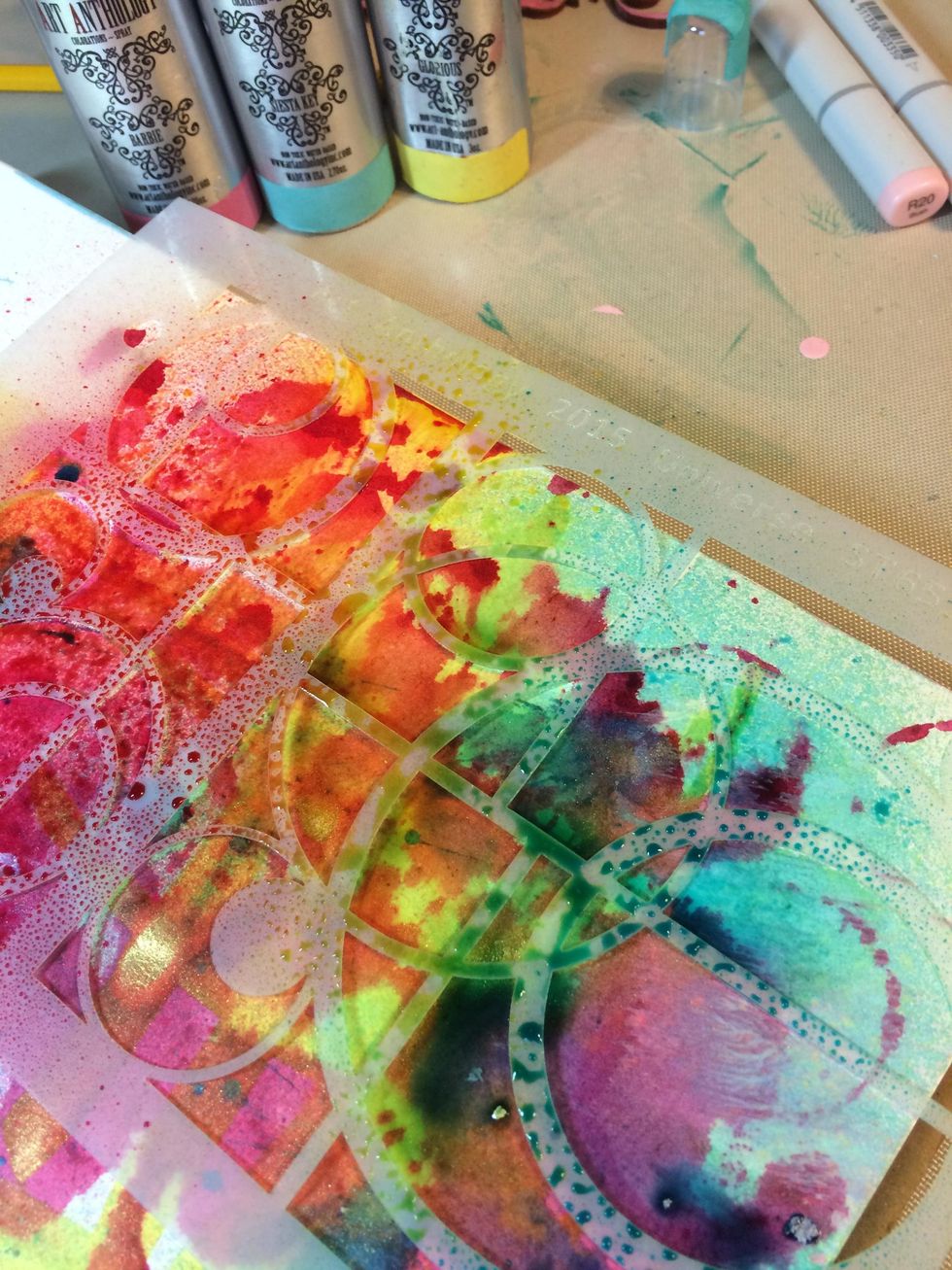 I sprayed it Siesta Key Colorations onto the Universe Stencil.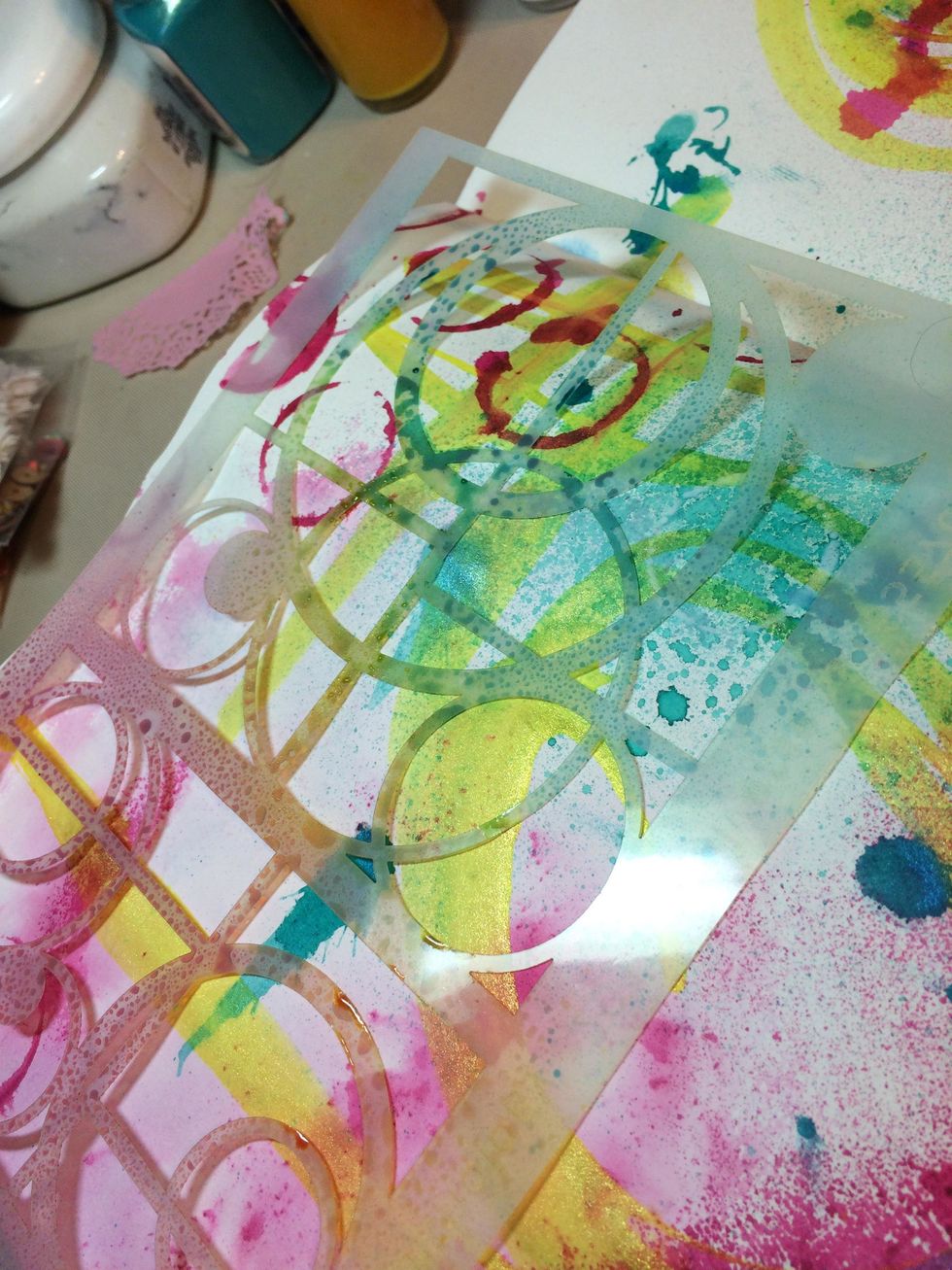 I moved the Universe Stencil over.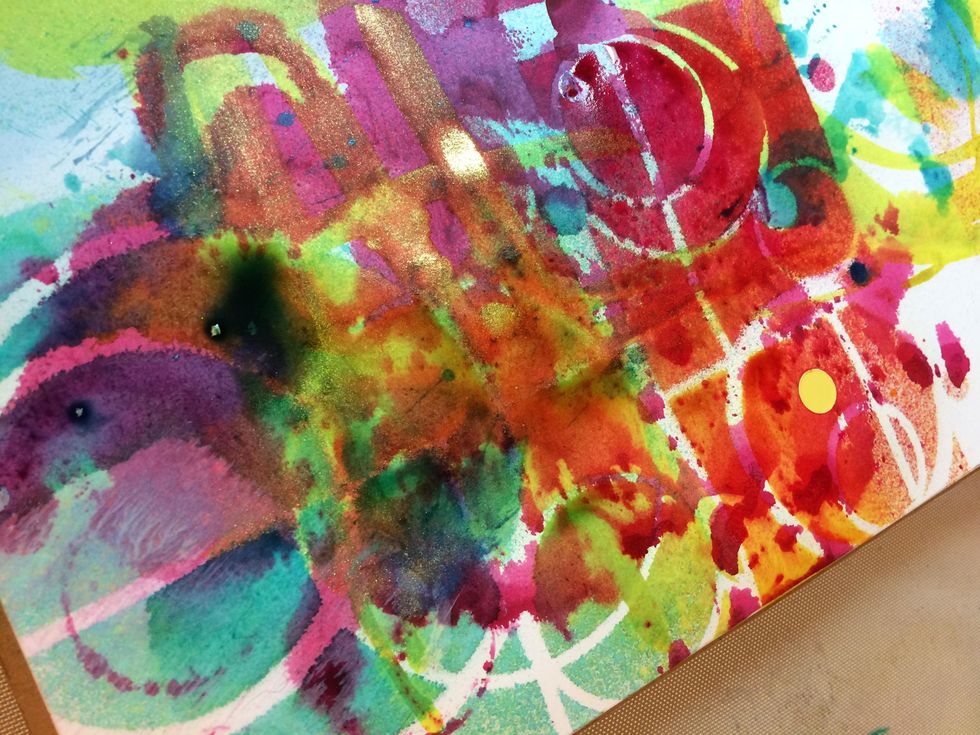 Then, I sprayed it with Valentine Colorations.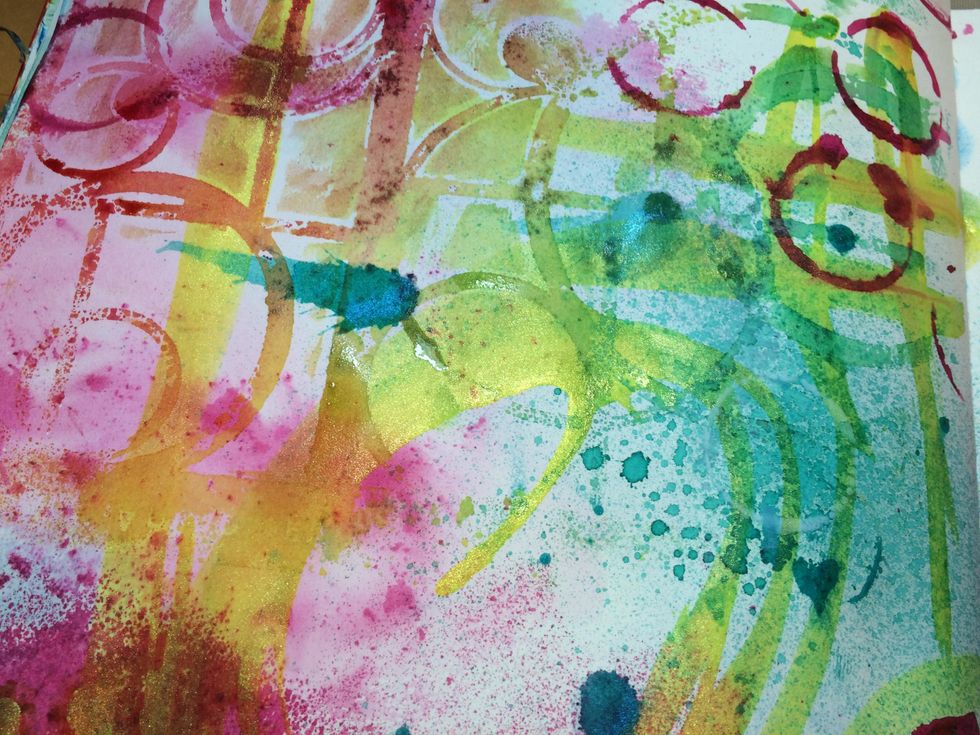 After I sprayed THROUGH the Universe Stencil with Valentine Colorations, I turned the stencil over and used it like a stamp leaving an impression of the stencil behind.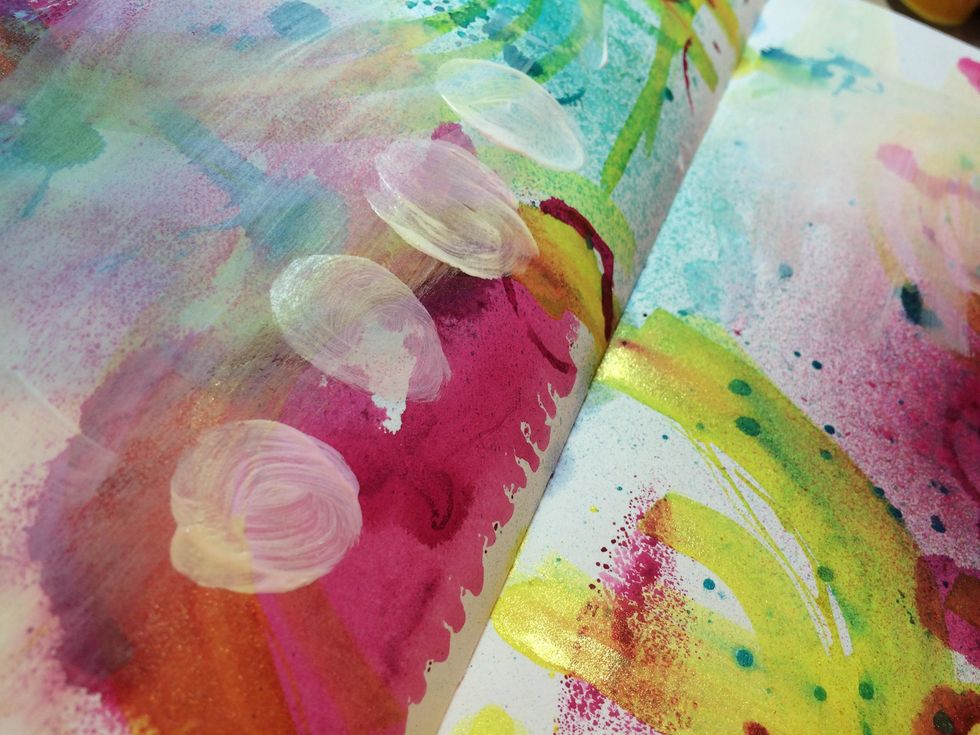 I used Immaculate Minx to paint circles onto my page.
Here, I applied some Immaculate Minx with a paint brush.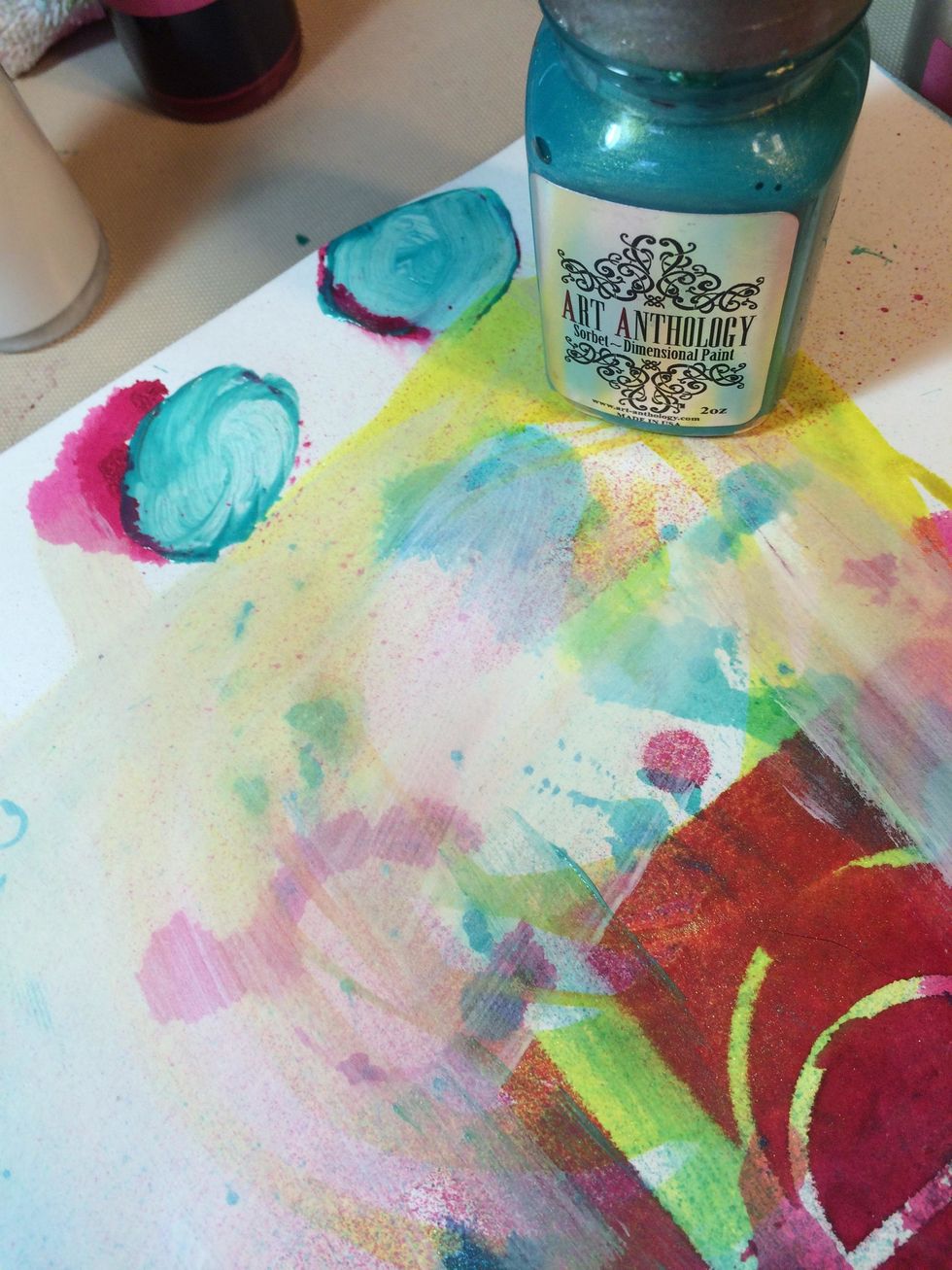 I applied Cayman Sorbet on top of some of the Immaculate Minx circles.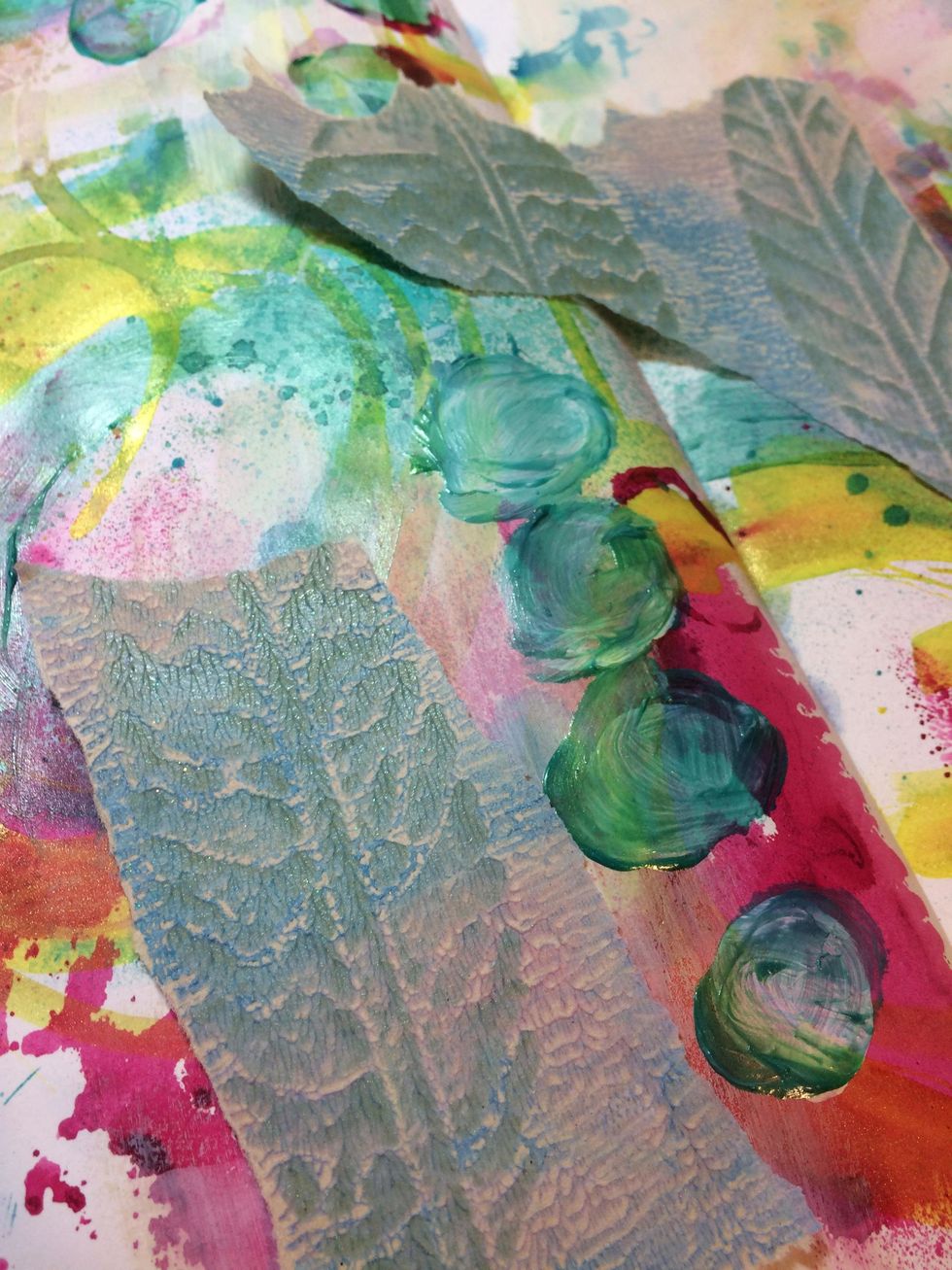 I adhered some Gelli Plate papers I had in my stash that I made with Art Anthology mediums onto my page. I punched some circles out of this, too and used them for centers of some circles.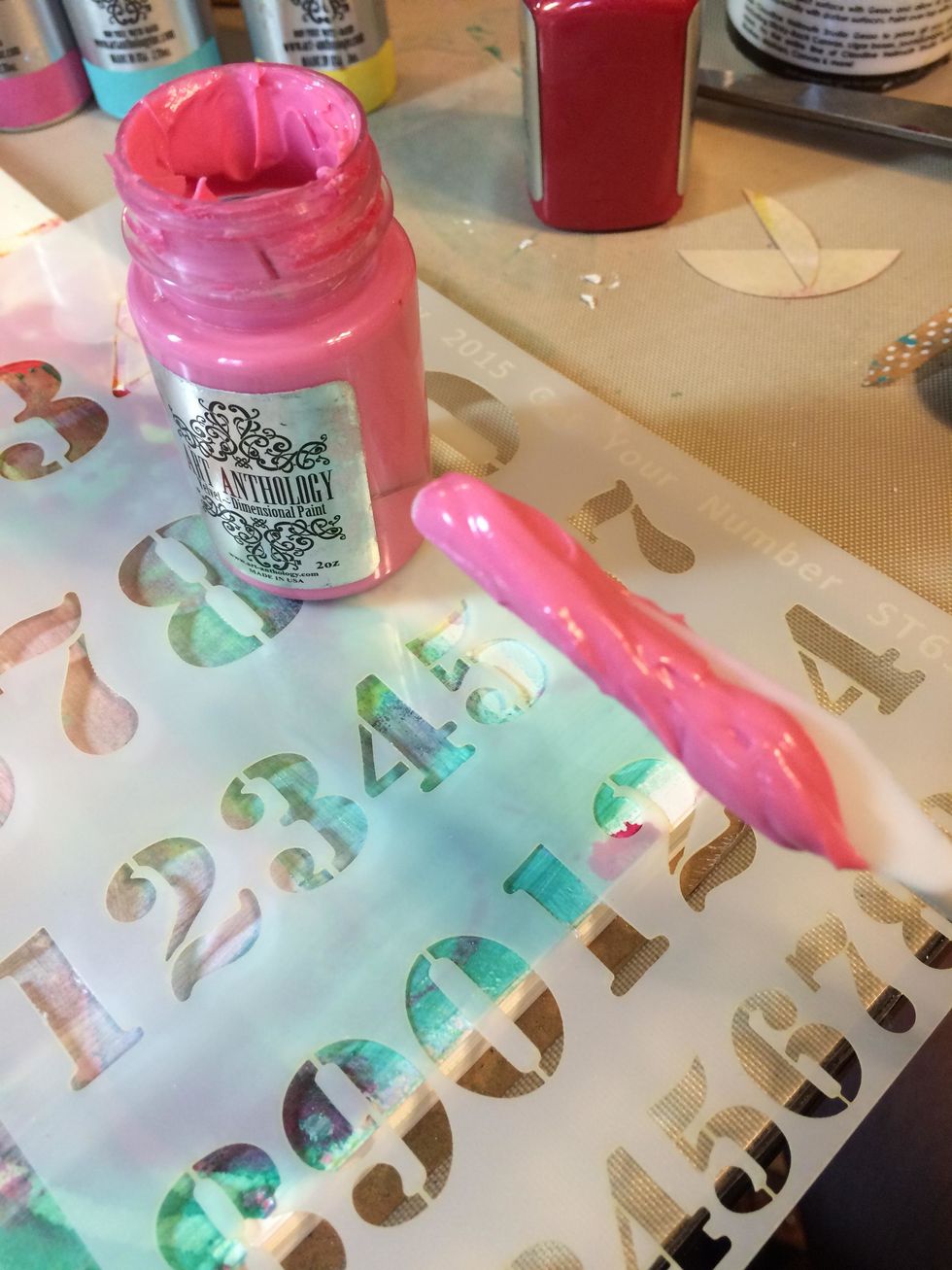 I pressed Cotton Candy Velvet into the Got Your Number Stencil randomly around the page.
I love this dimension! And, I didn't pay mind to filling in the numbers completely.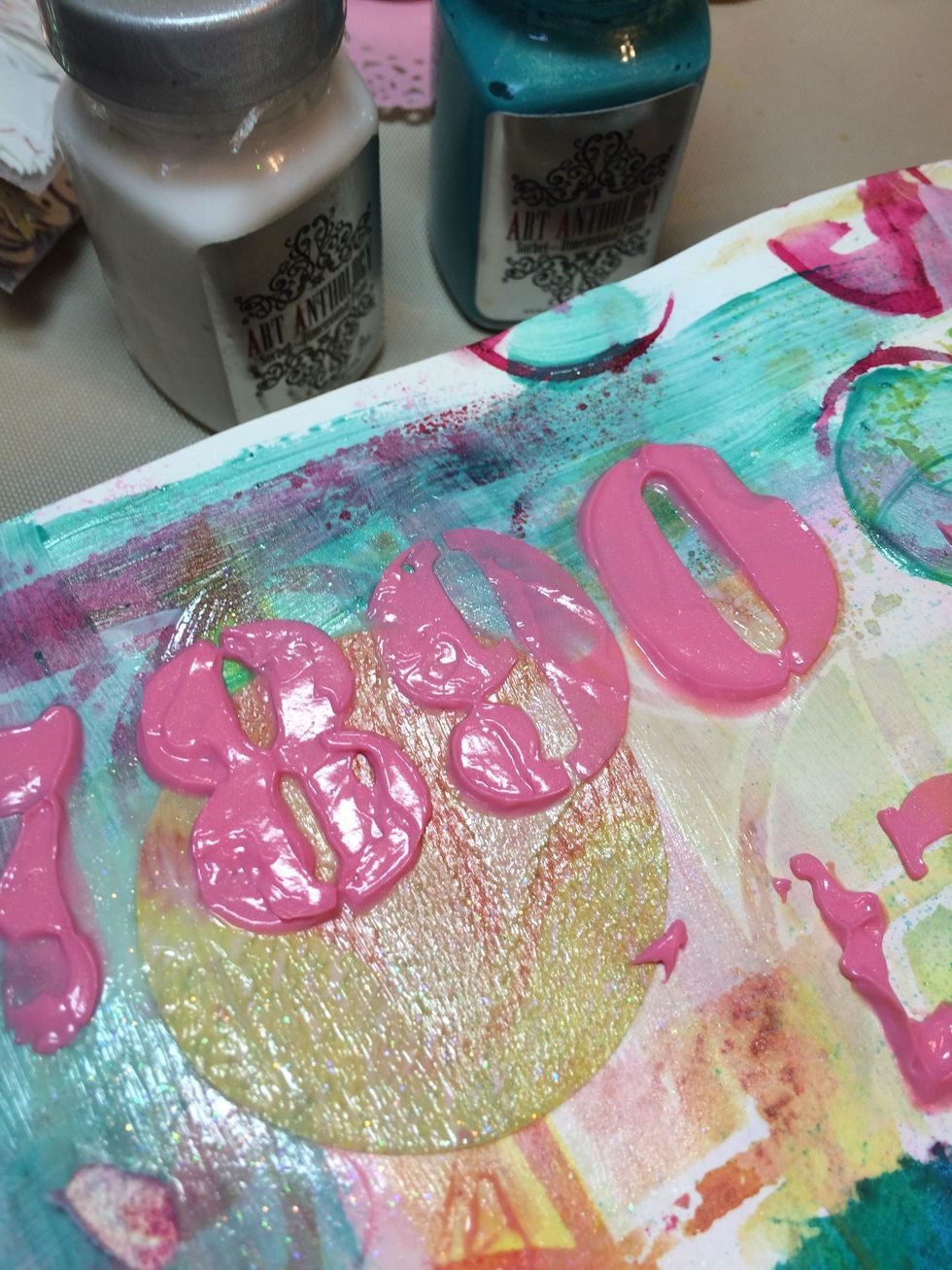 Looks like frosting...Yummy!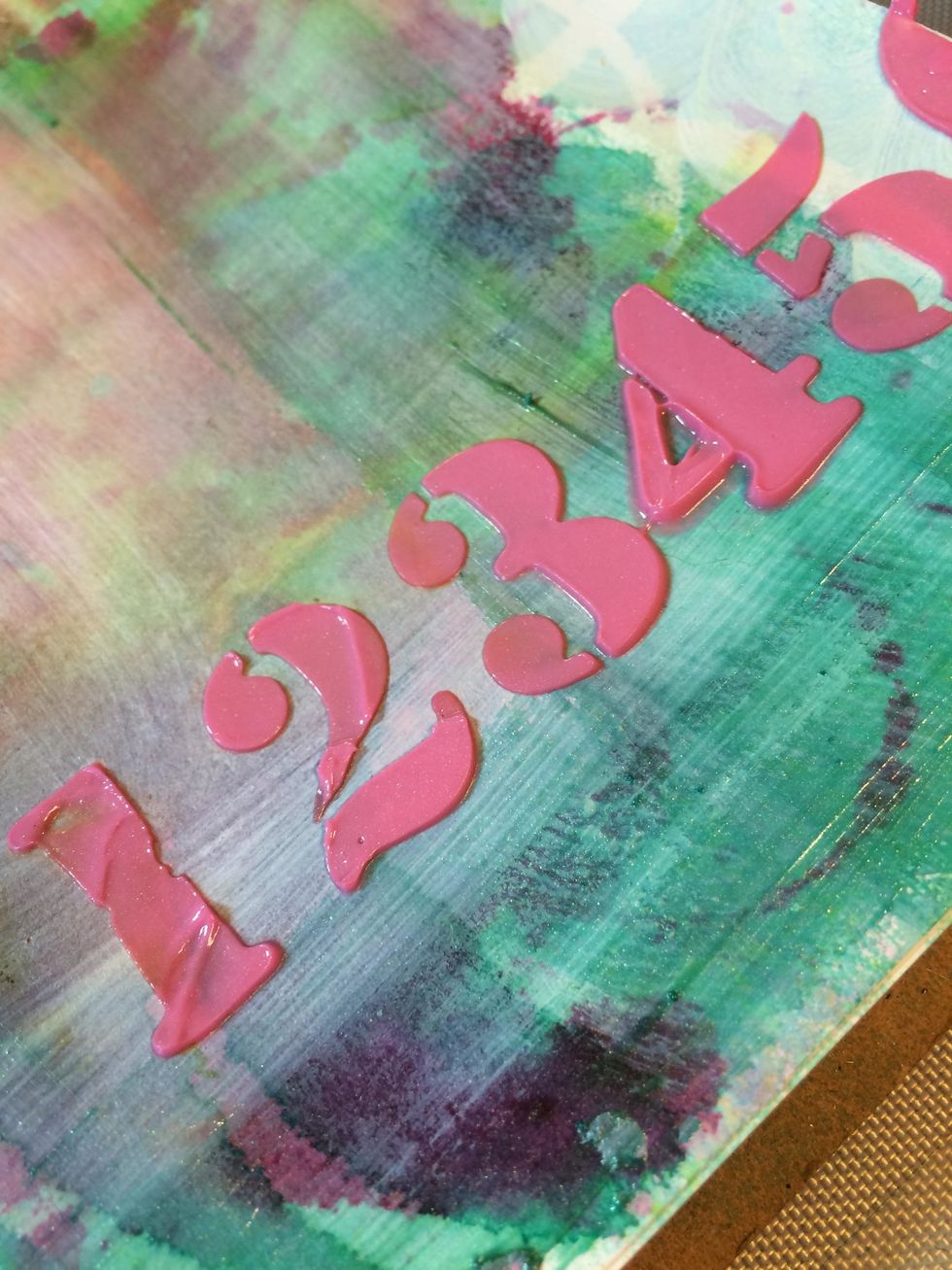 These stencils and mediums leave such nice, crisp lines.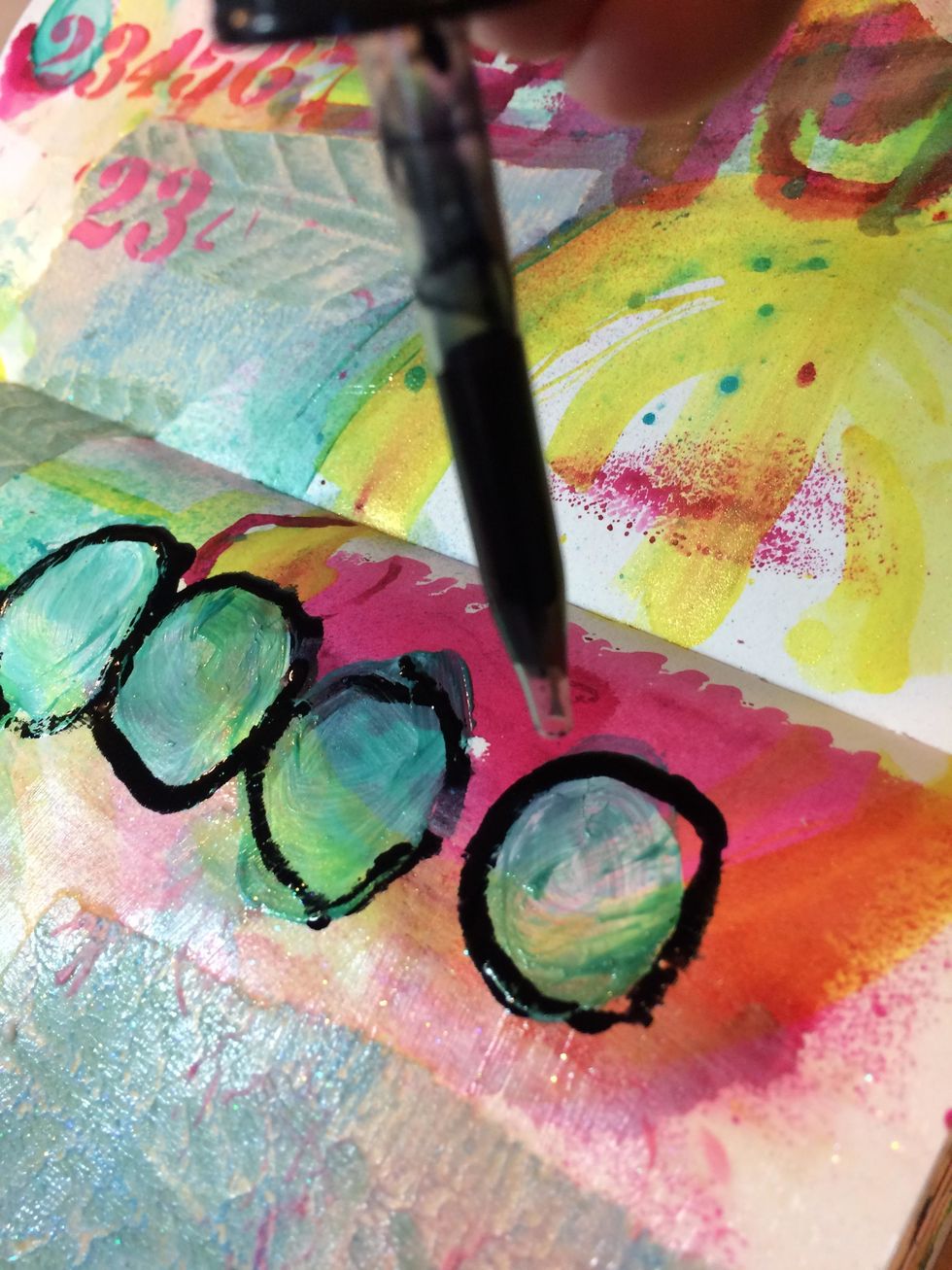 I used the eye dropper from the Midnight Minx Shimmering Inks as a writing utensil and outlined my circles.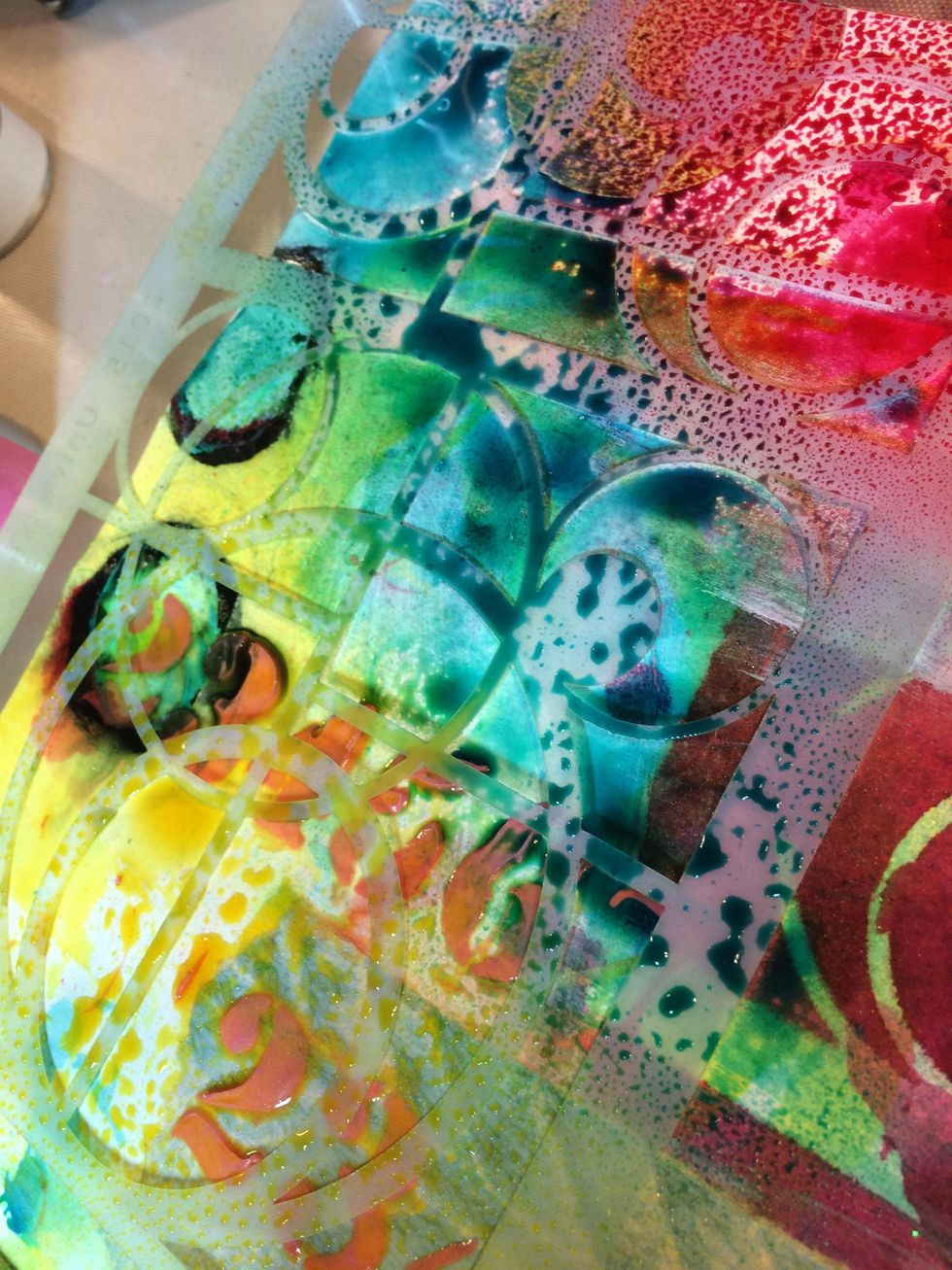 I sprayed two Colorations, Siesta Key and Valentine through the Universe Stencil, at the same time so that they would blend where they met in the middle.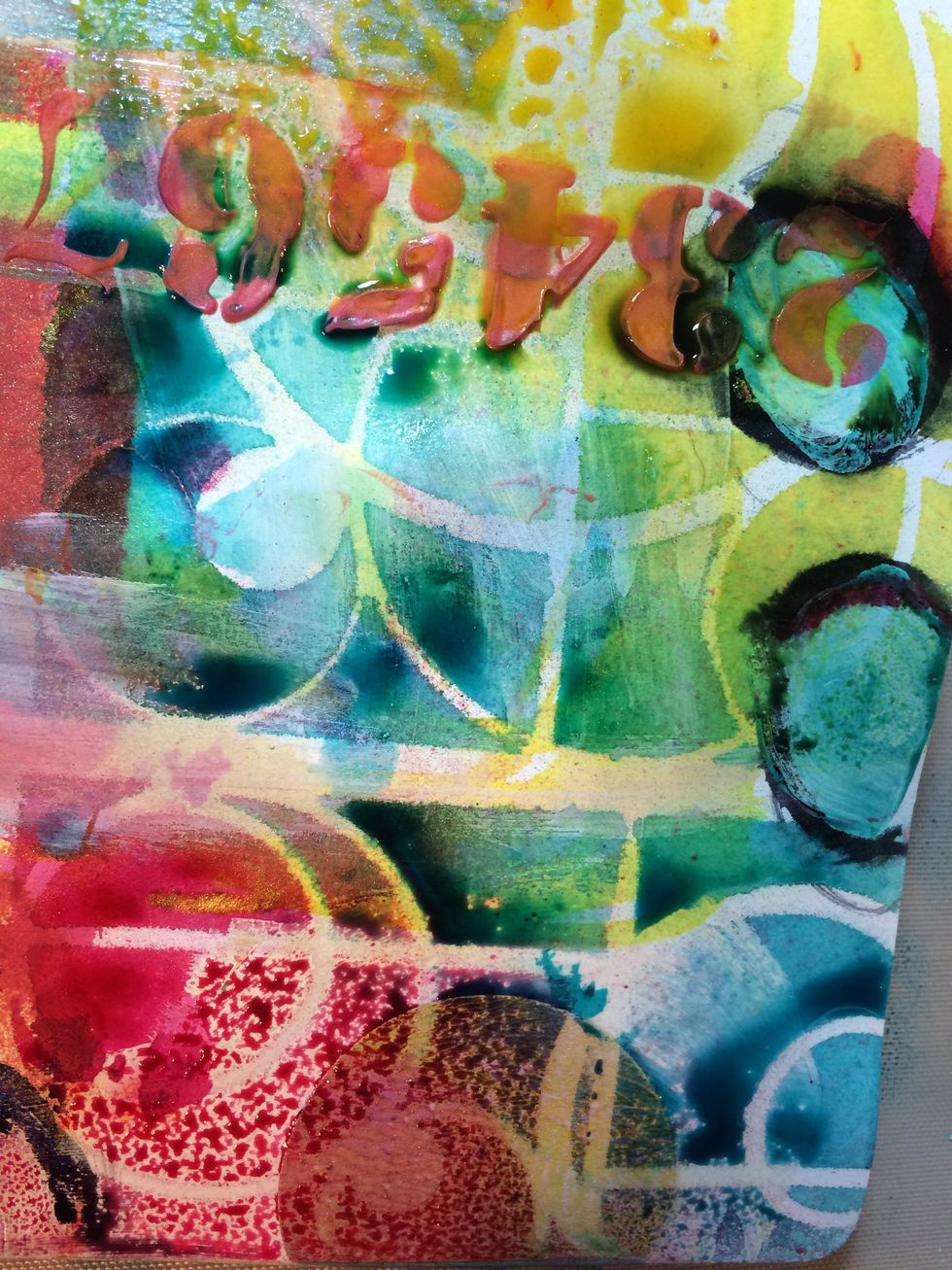 This way you can get a third color for the price of two!
I painted a layer of larger circles with Mi Bella Sorbet around the page.
After drawing scallops with Midnight Minx Shimmering Inks, I filled them in with Fiji Velvet.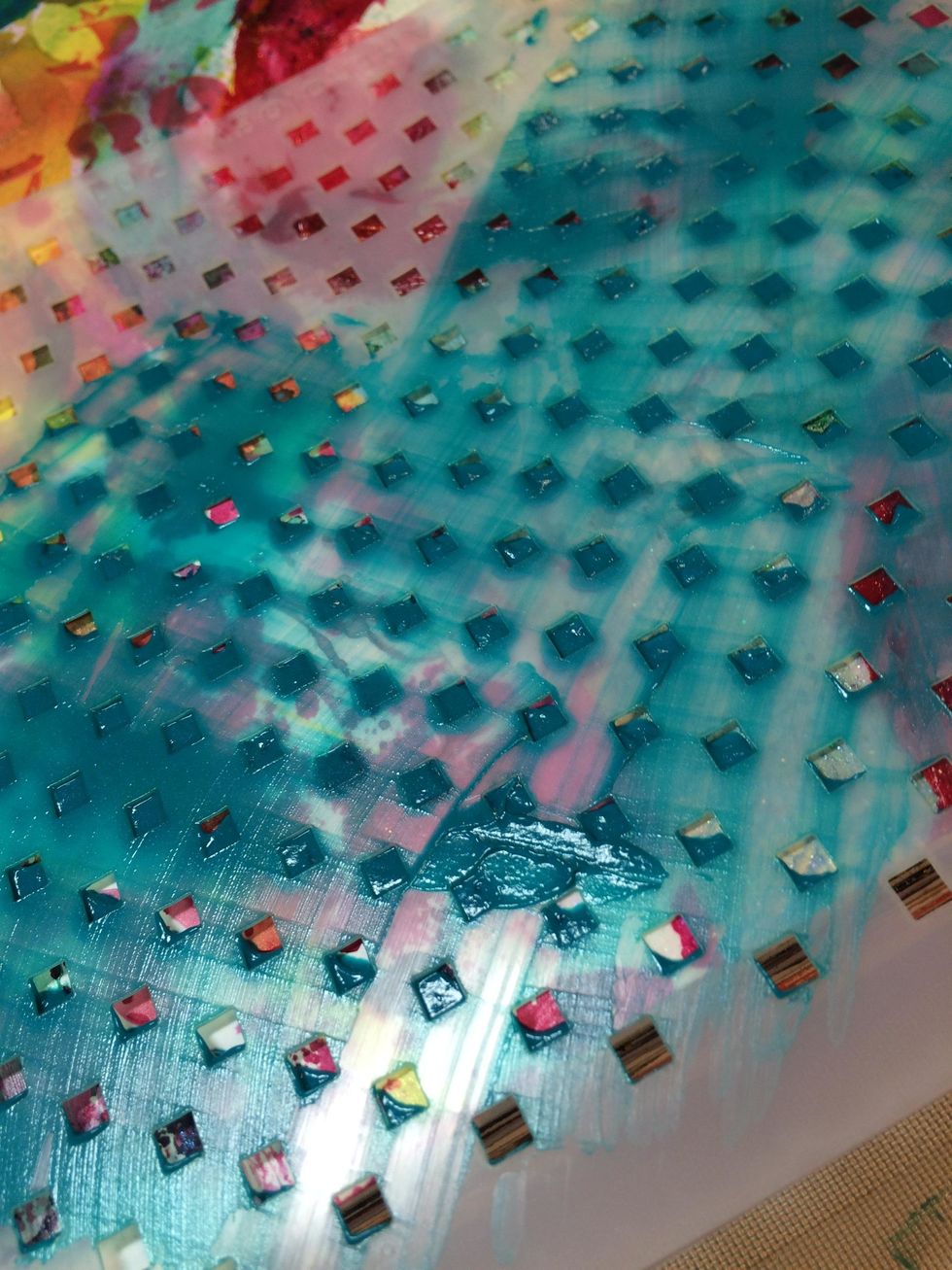 I, also, used Fiji Velvet through the Blocked Stencil.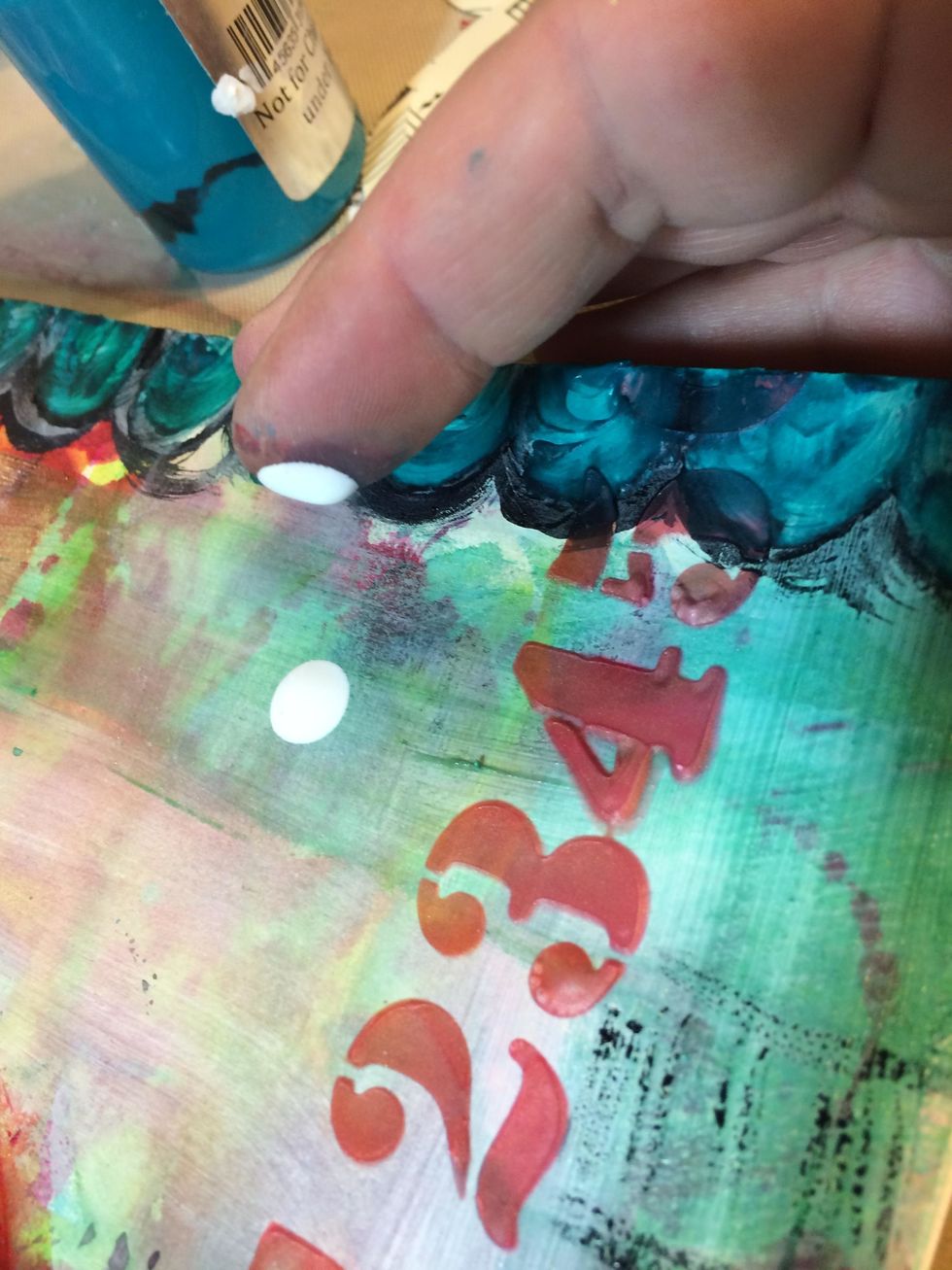 I dabbed Immaculate Minx with my finger around the page.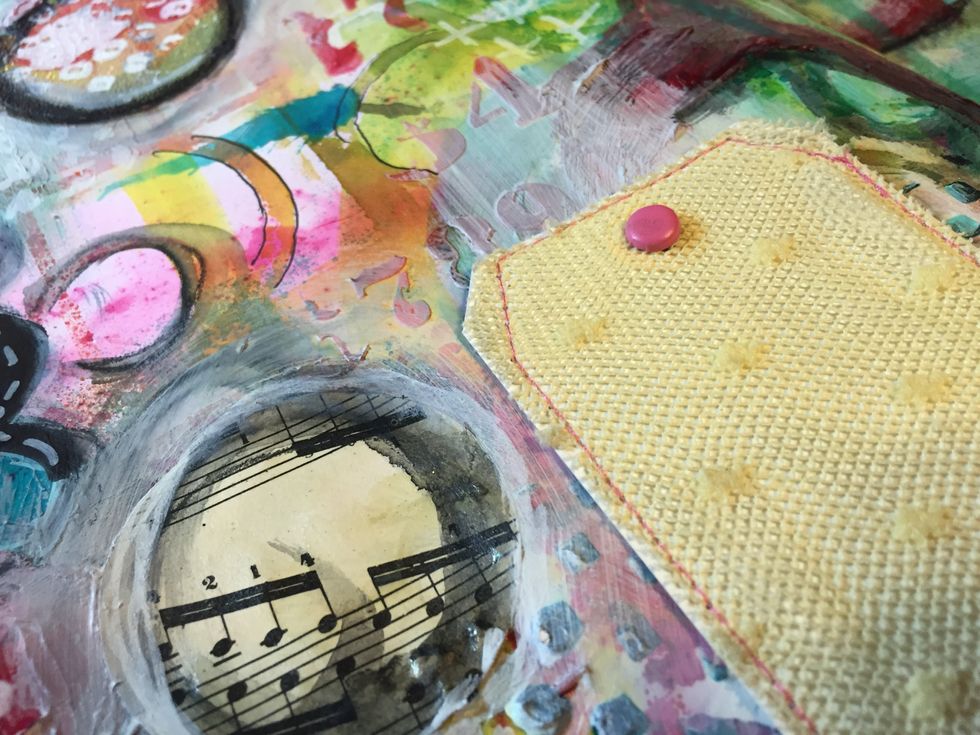 A few details...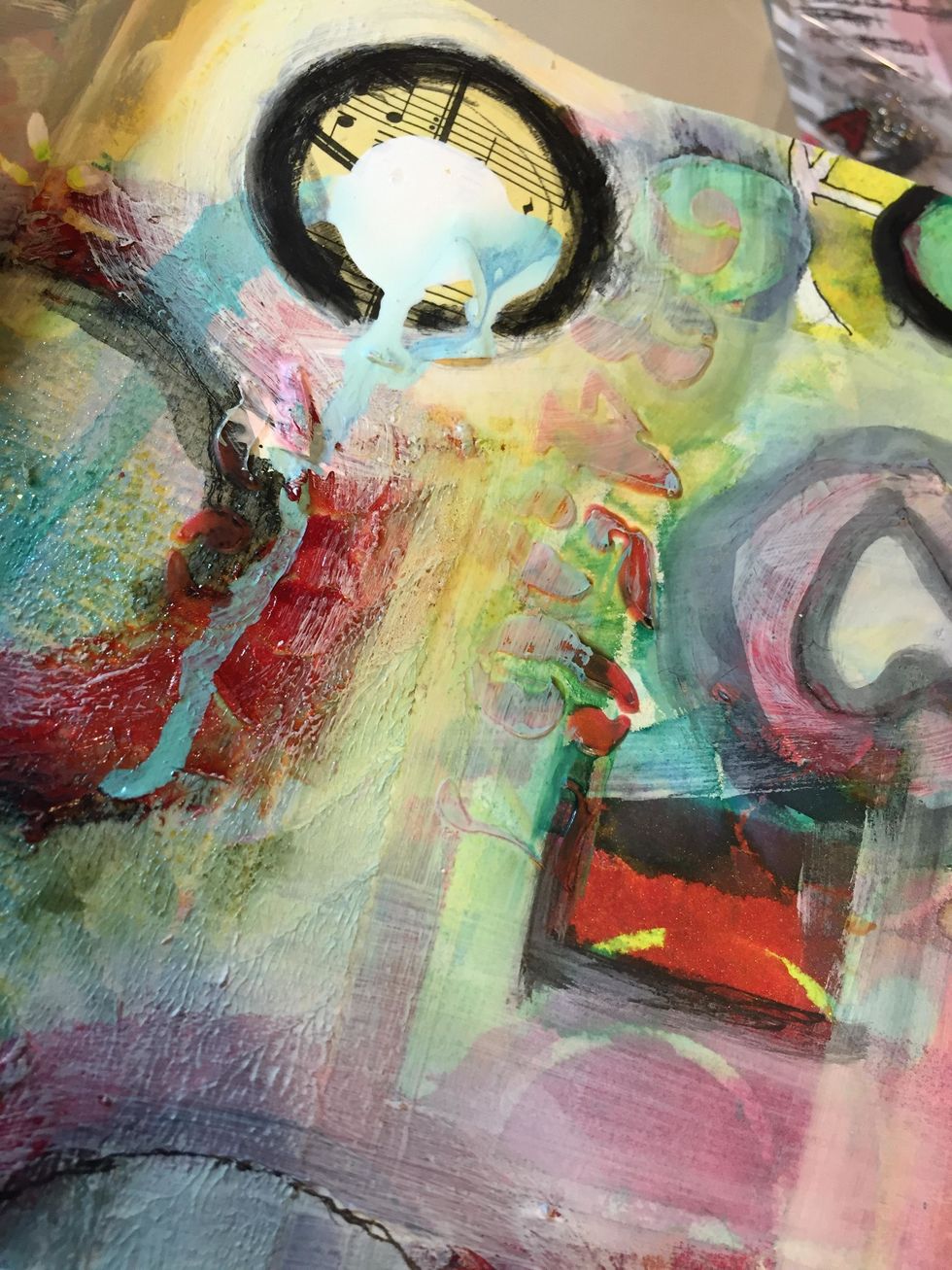 A bit of Immaculate Minx dripping.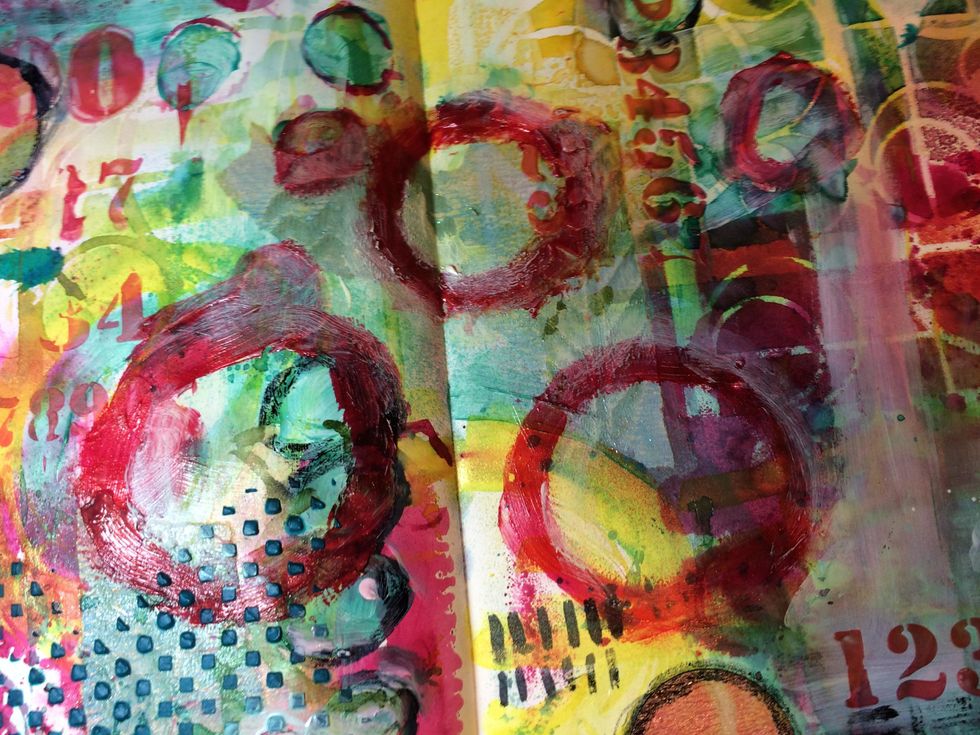 Making marks with Midnight Minx.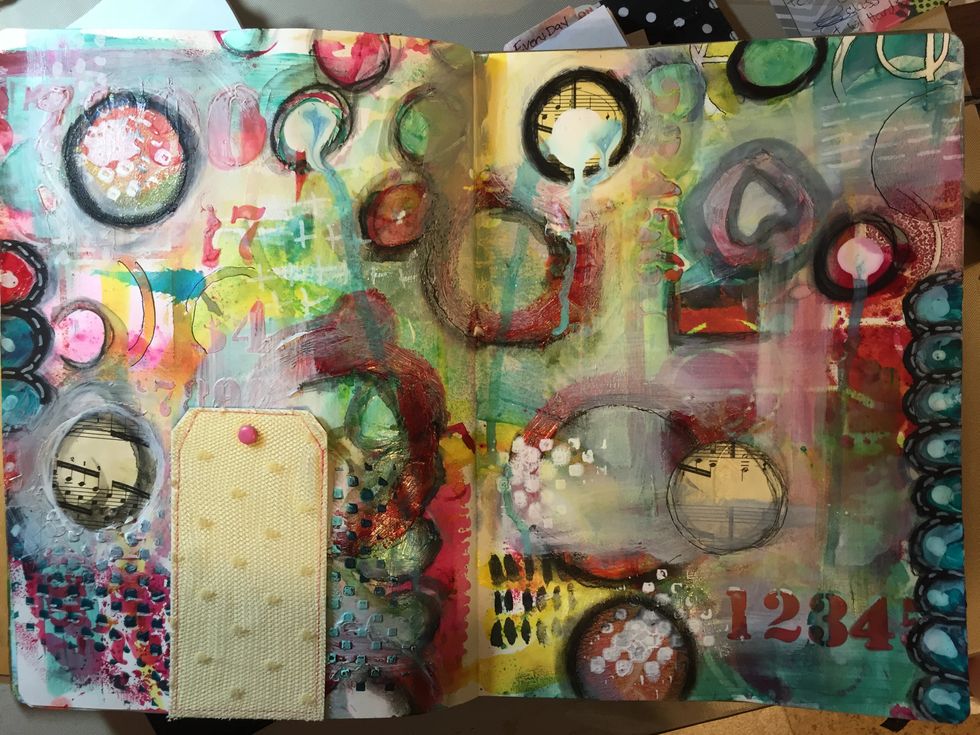 And here you have the full art journal spread. Thanks for snapping through this with me. Until next time...
Allure Minx
Immaculate Minx
Midnight Minx
Universe Stencil
Got Your Number Stencil
Blocked Stencil
Siesta Key Colorations
Valentine's Colorations
Cayman Sorbet
Mi Bella Sorbet
Cotton Candy Velvet
Fiji Velvet
Art Anthology
Art Anthology is a manufacturer of dimensional mediums.\n\nCome chat with us in our Facebook Group: Art Anthology Adventures in Art