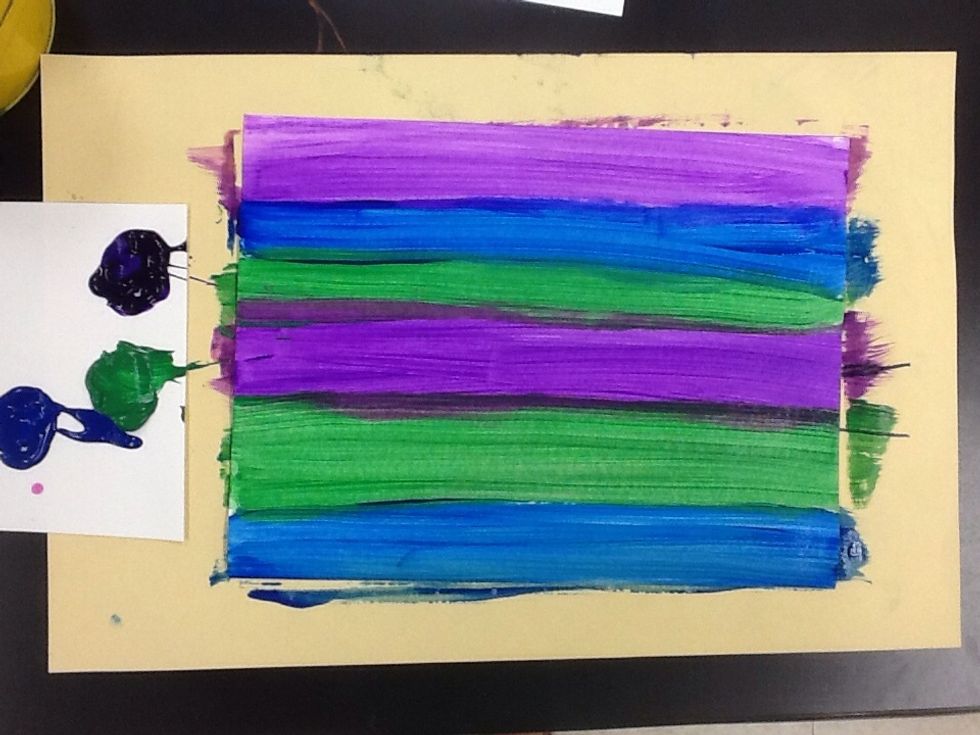 Paint one piece of paper using cool colors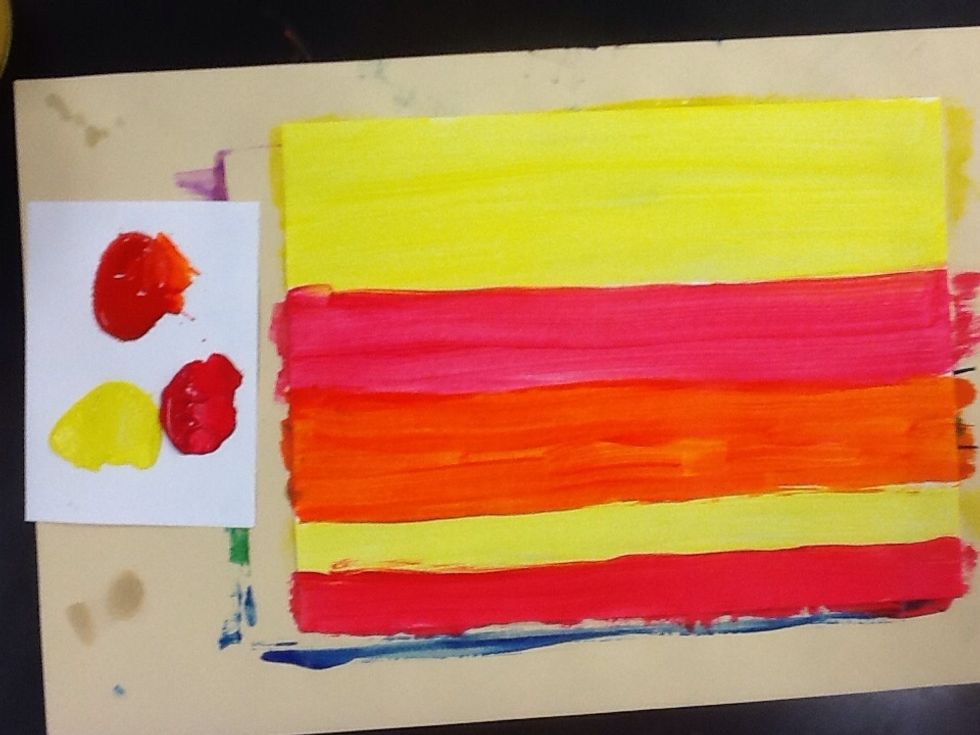 Paint another sheet of white with warm colors. Allow both papers to dry.
Choose which paper you want to be the background.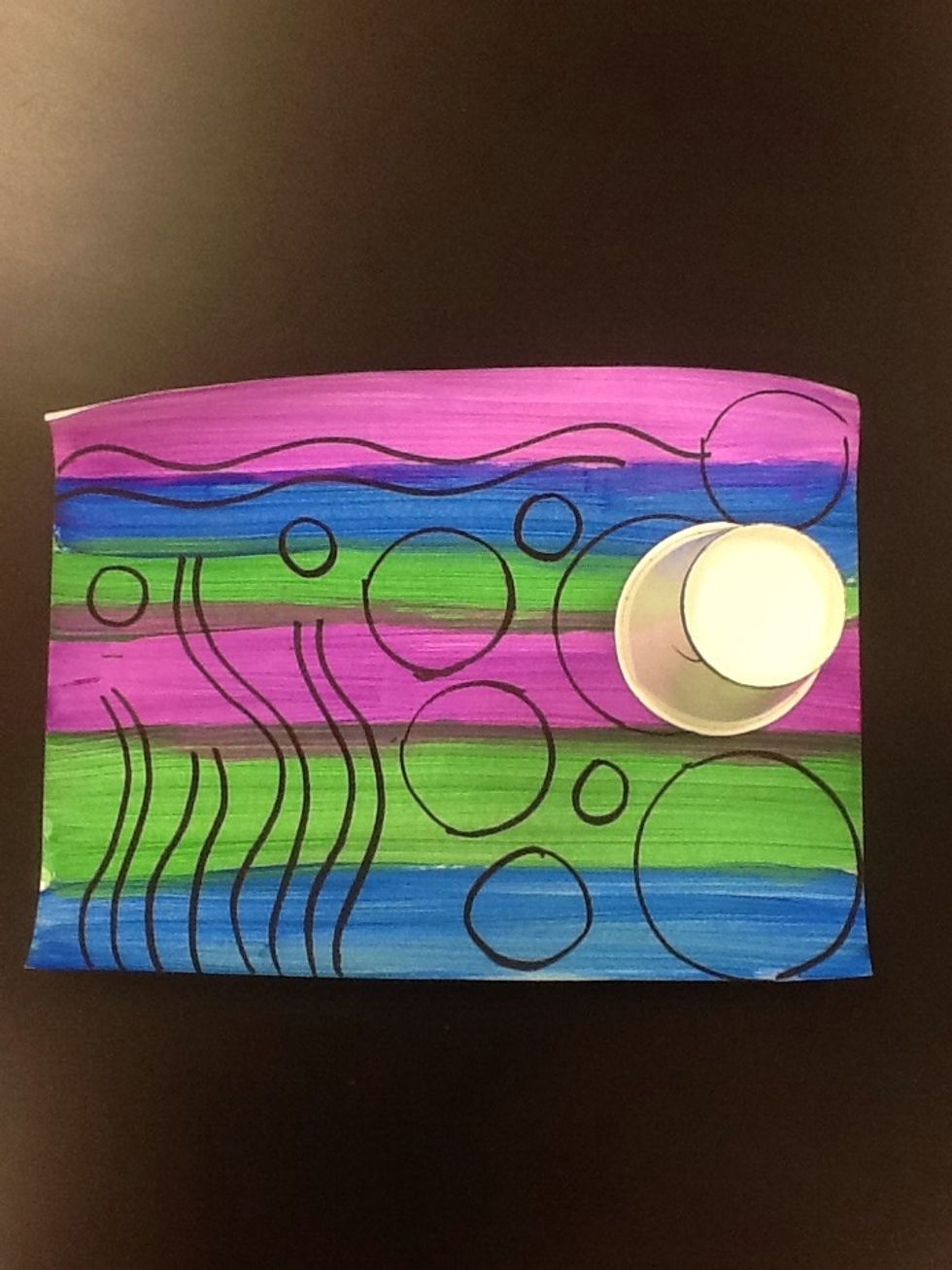 You want 5 flowers! Using an object in the shape of a circle, create the tops of your flowers. These should vary in size. Also draw stems for each flower with wavy lines. Don't run out of paper!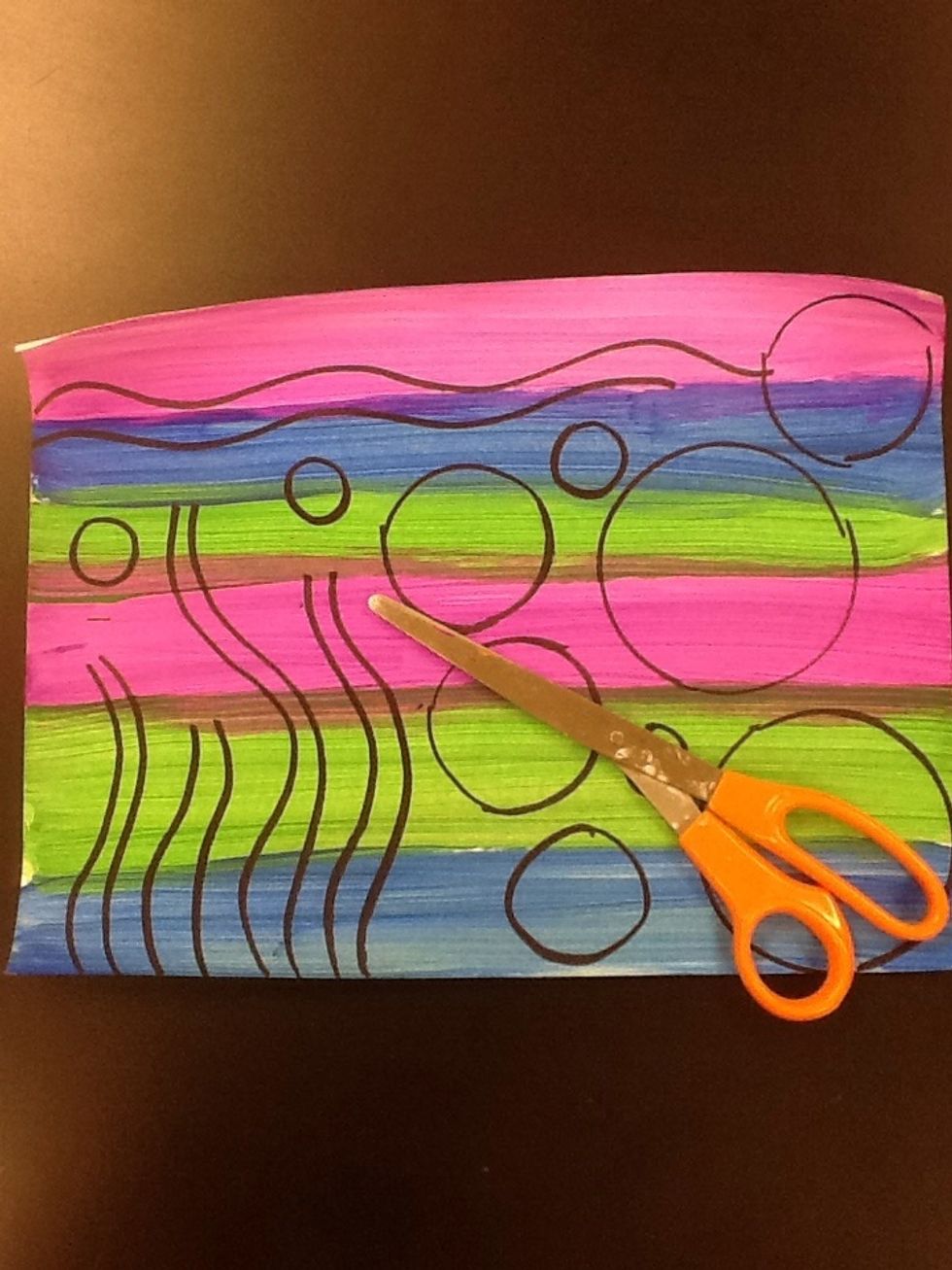 Cut these out.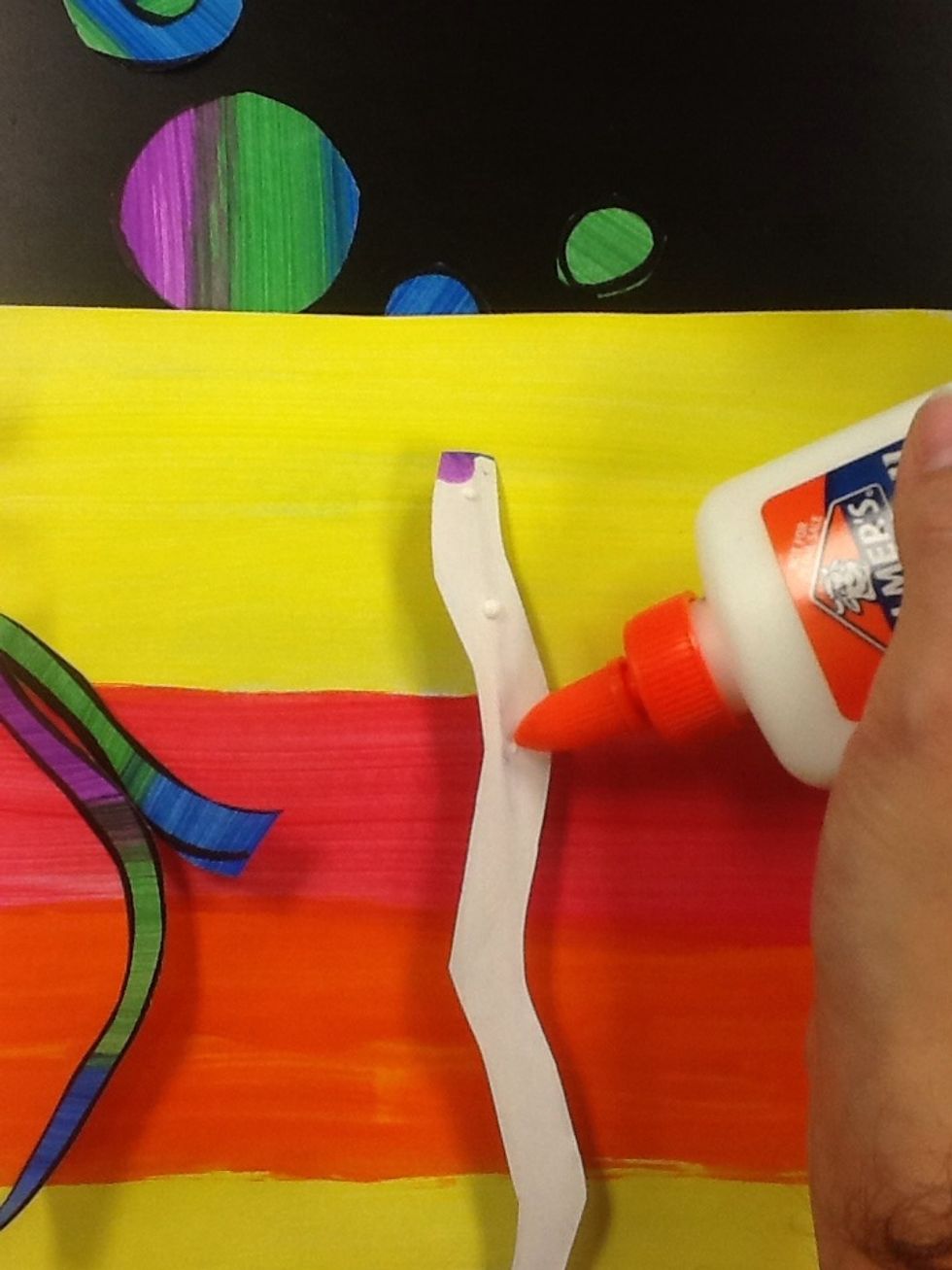 Start gluing dots on the stems and arrange them on your other painted paper.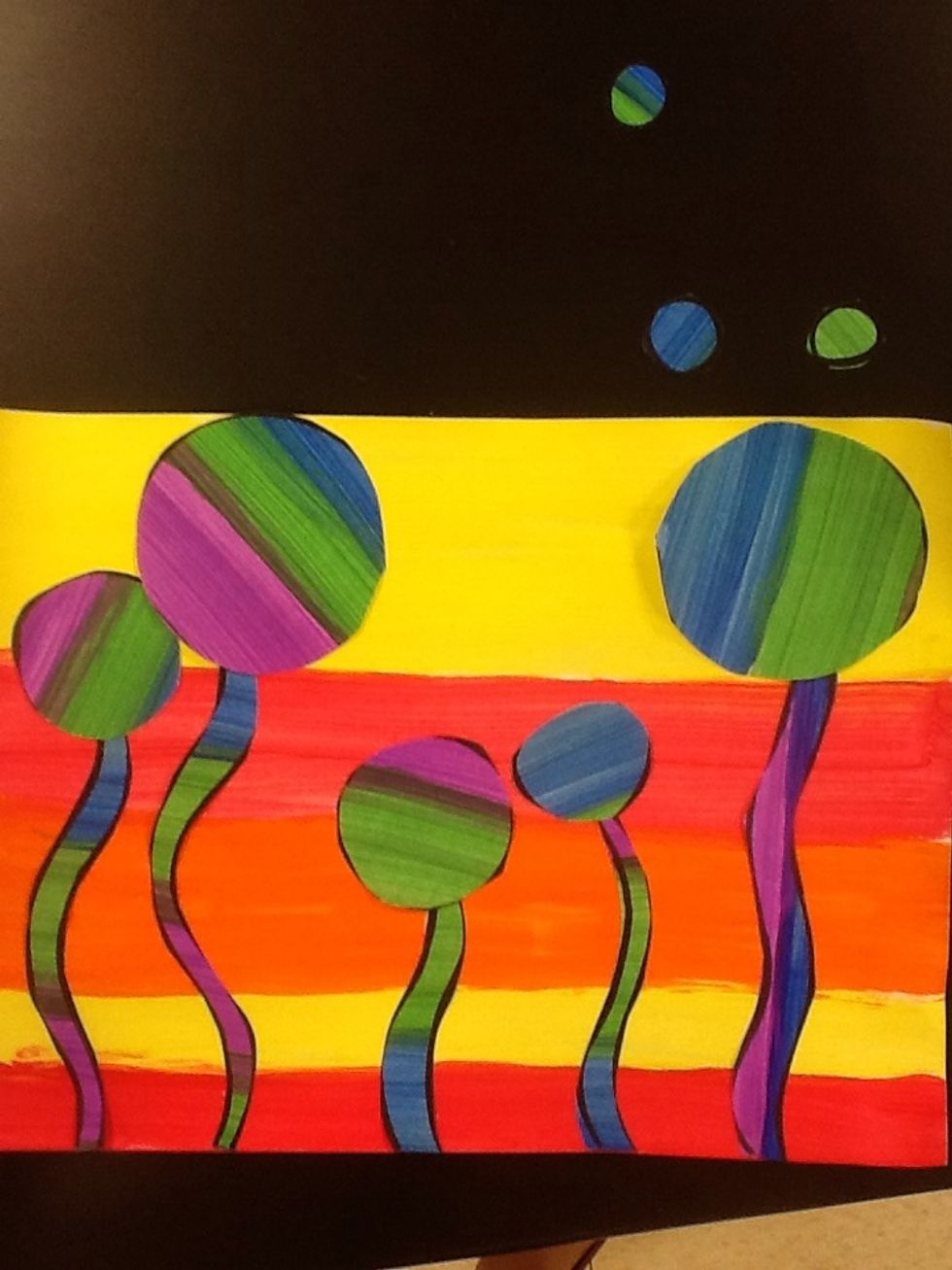 Add the tops of the flowers.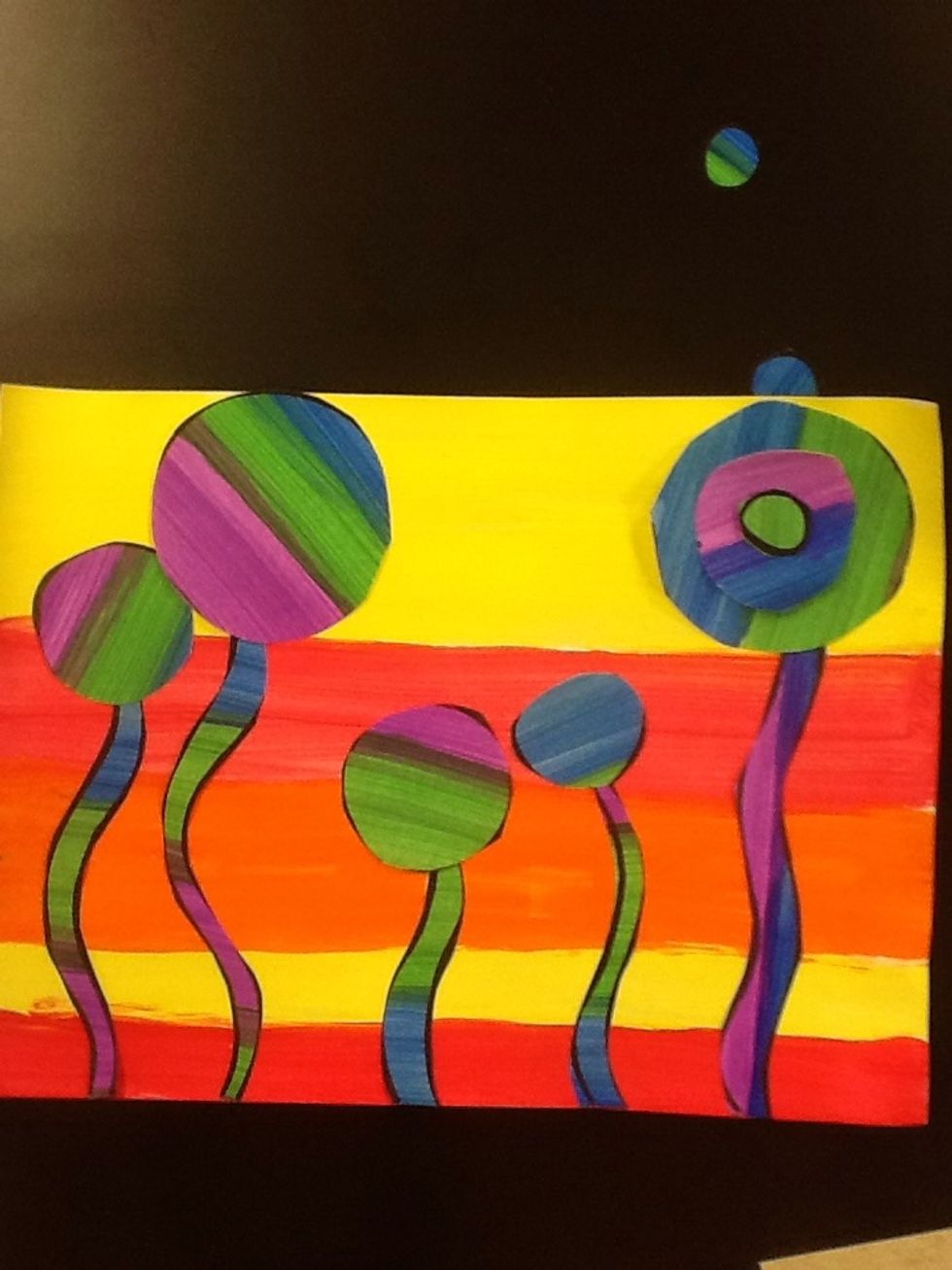 Start gluing the smaller circles on top of your plain flower shape. This adds interest to your artwork!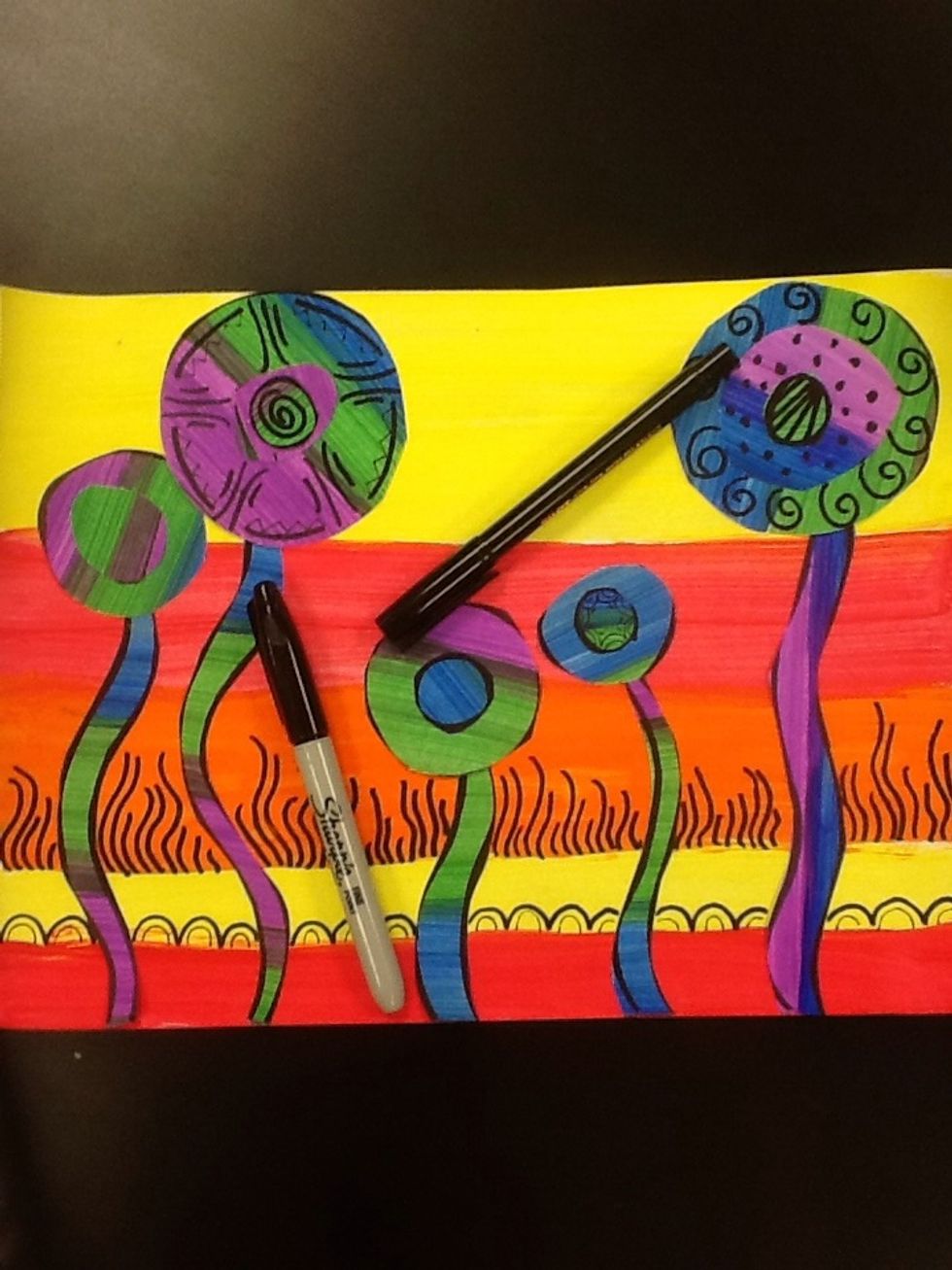 Using regular sharpies and skinny sharpies, add designs and patterns to your flowers AND your background. Make sure these are interesting to look at!
All finished!
Tempera Paints
Paintbrush
Water
2 sheets of white paper
Scissors
Black permanent marker
Glue