How to paint tree of life in the style of gustav klimt
Paint Tree of Life in the Style of Gustav Klimt
391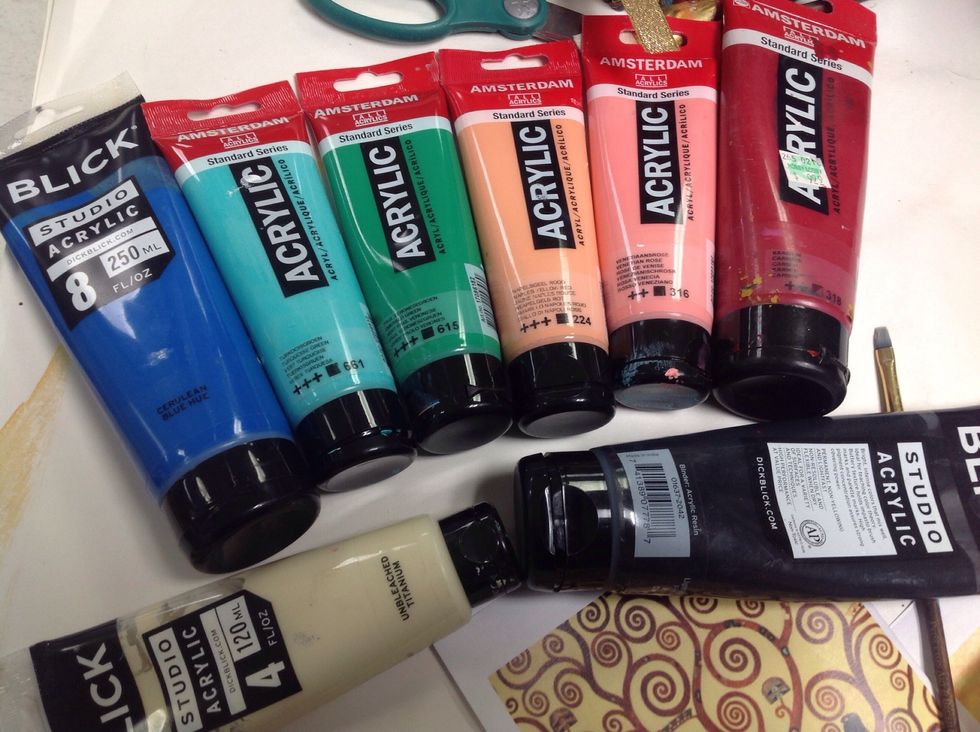 Here are the colors I used of acrylic paint.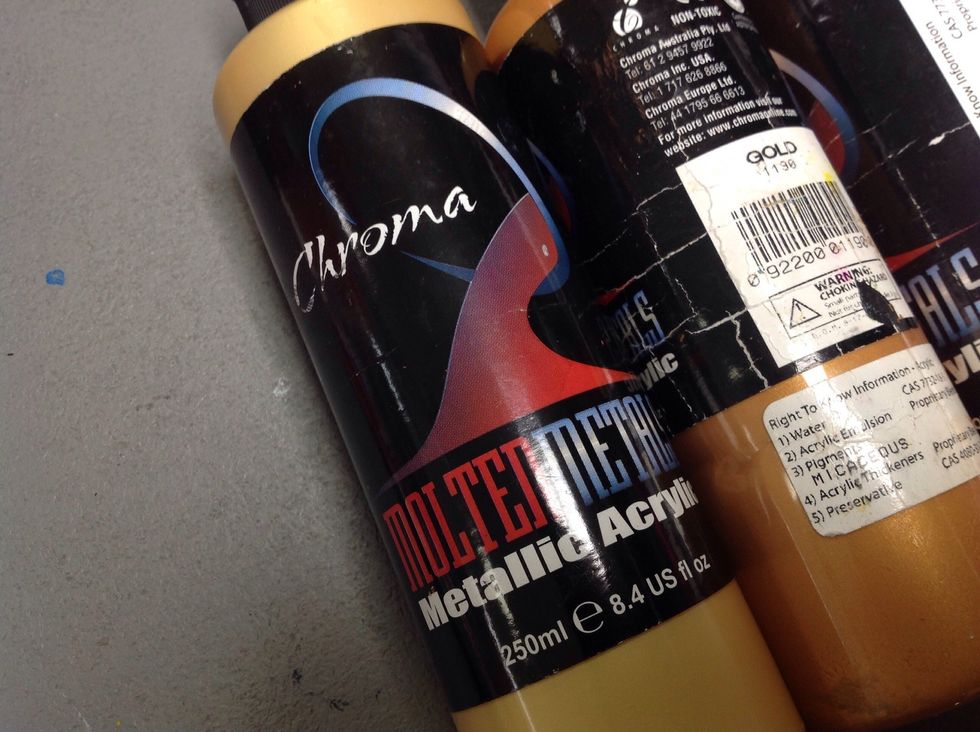 This is a great brand of metallic paint and can be ordered from Blick art supplies. LOVE Dorado Gold!
I used copper and Dorado gold and regular brown for the tree.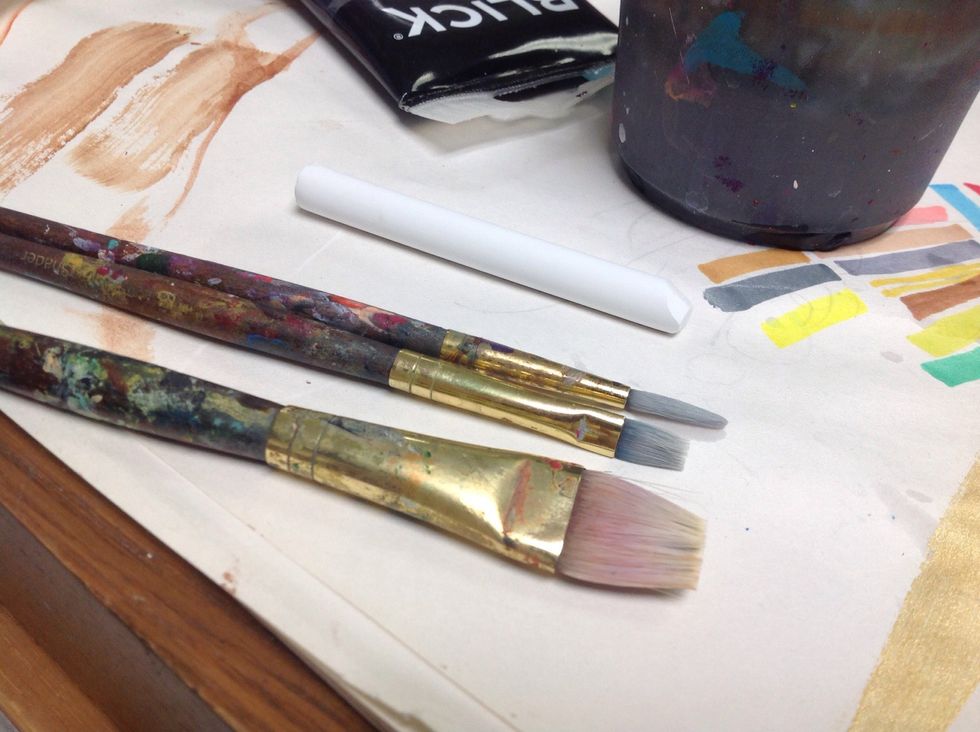 I used a 1/2 inch flat head, a smaller flat head, and a small pointed brush.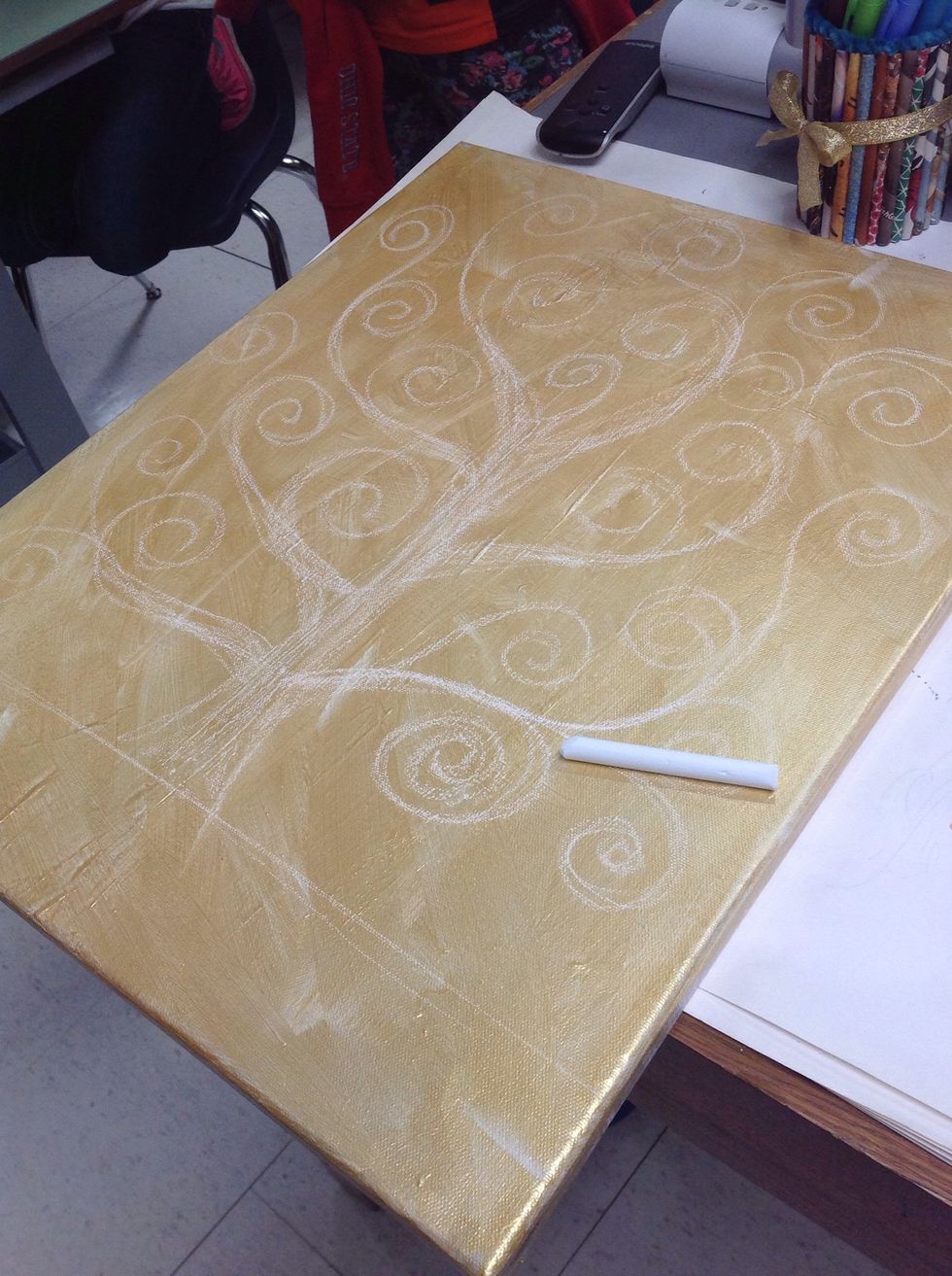 First paint the canvas gold with the larger brush. When Dry use the chalk to draw a tree like this with tons of swirls.
Use the brown paint and large brush to paint the ground, trunk and begin the branches.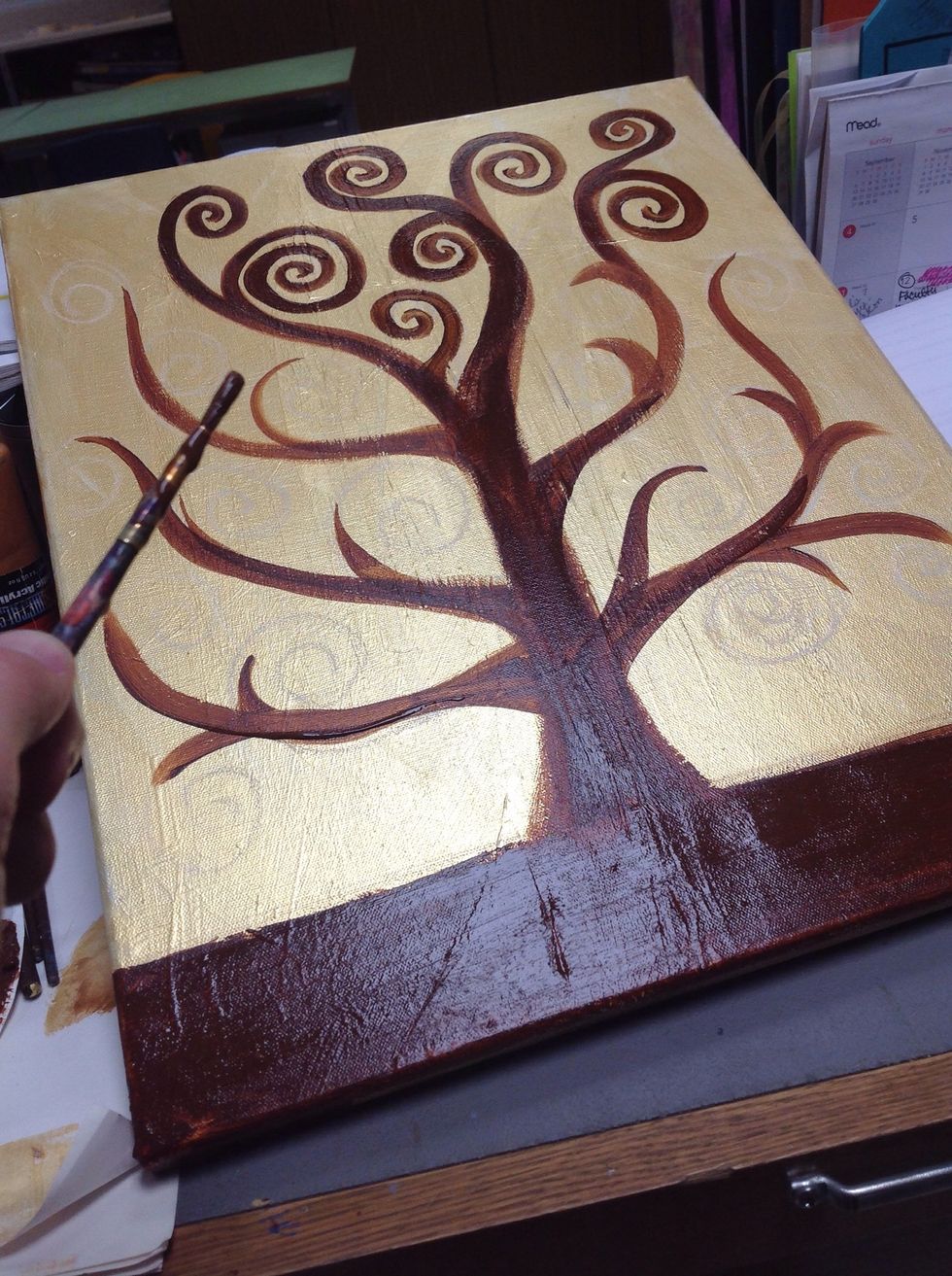 Use the small pointed brush to add the swirls.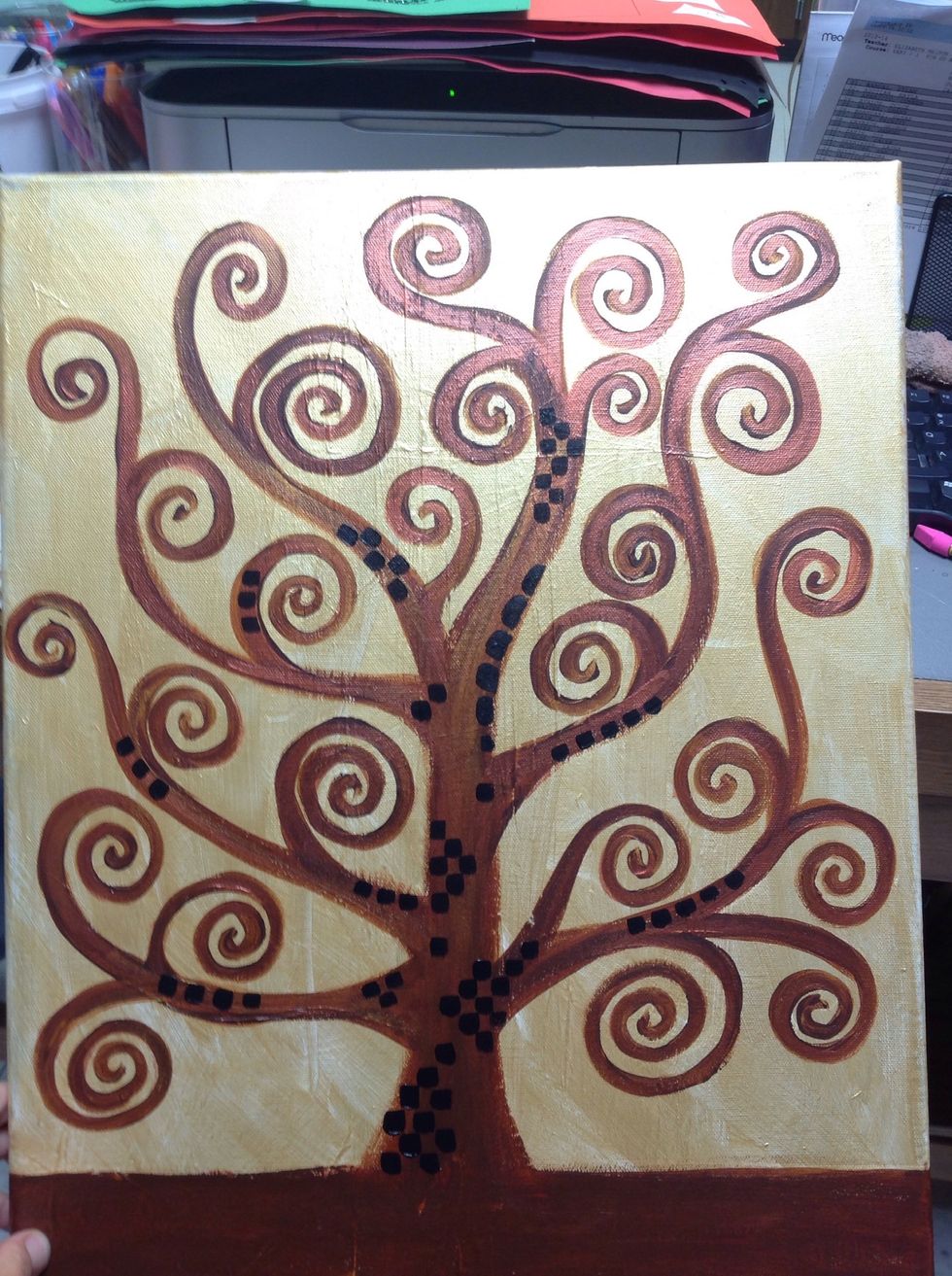 Use the small flat head brush to add some black squares to the tree.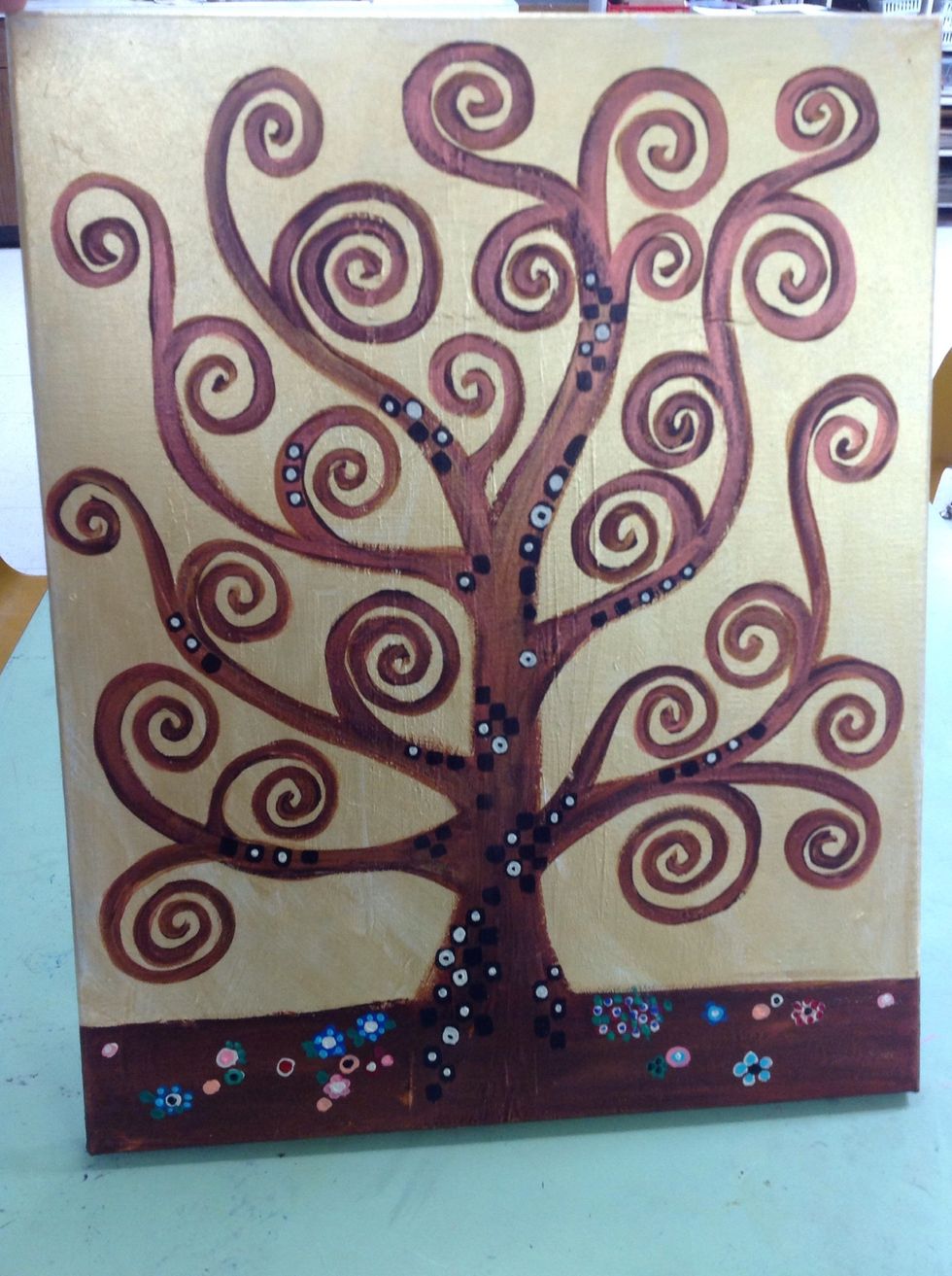 While the black squares dry use all of your colors to add pretty little flowers to the bottom of the painting. Then add some white dots and circles to the black squares.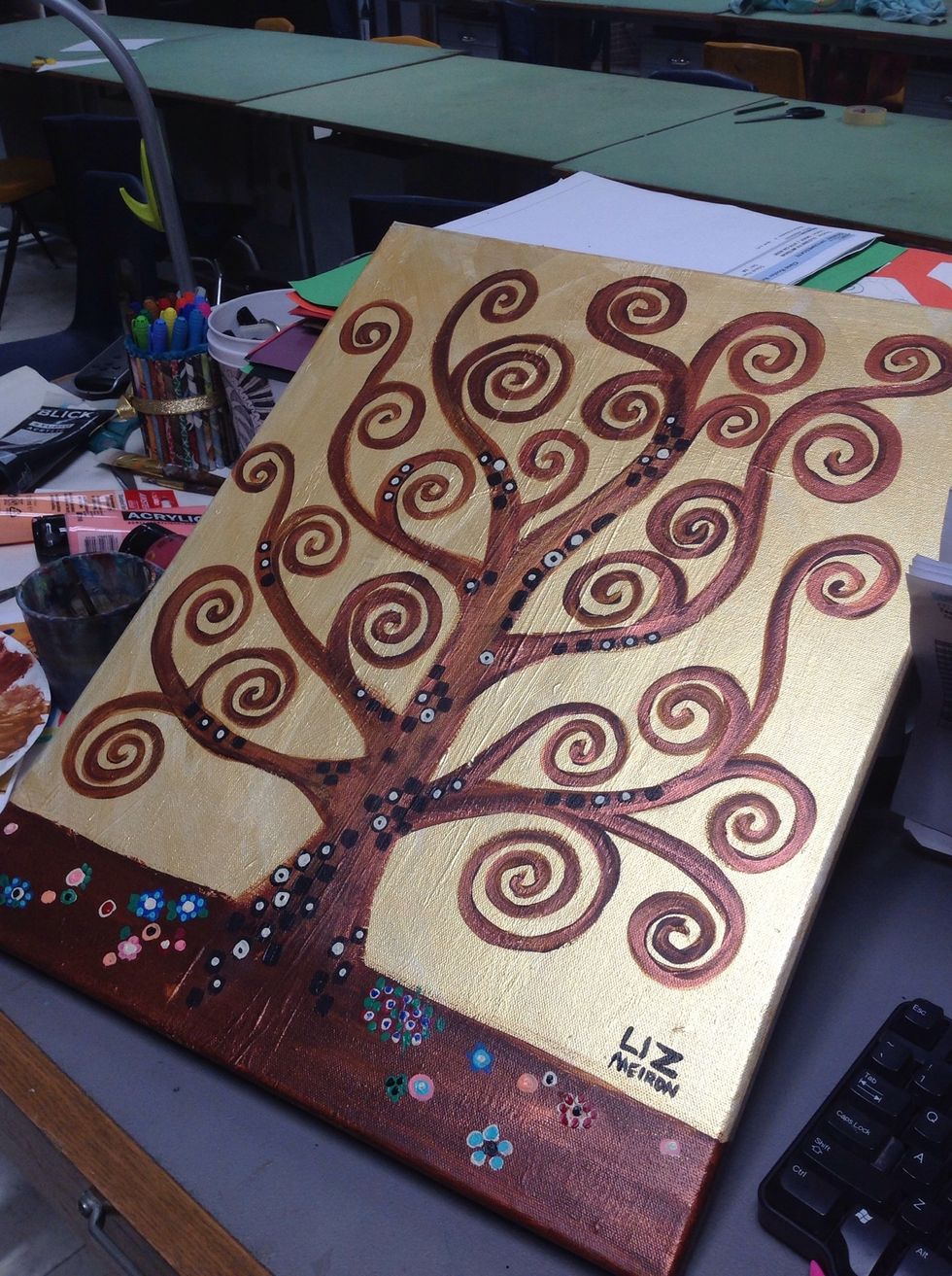 From this angle you can see how shiny the metallic paint is.
A Tree of Life in the style of Gustav Klimt.
Canvas
Acrylic paint
Brushes
Water for rinsing
Paper plate as a pallet
Piece of chalk