I saw this idea on Pintrest, and thought, "What a cute and easy project!" Here is how I made it work.
14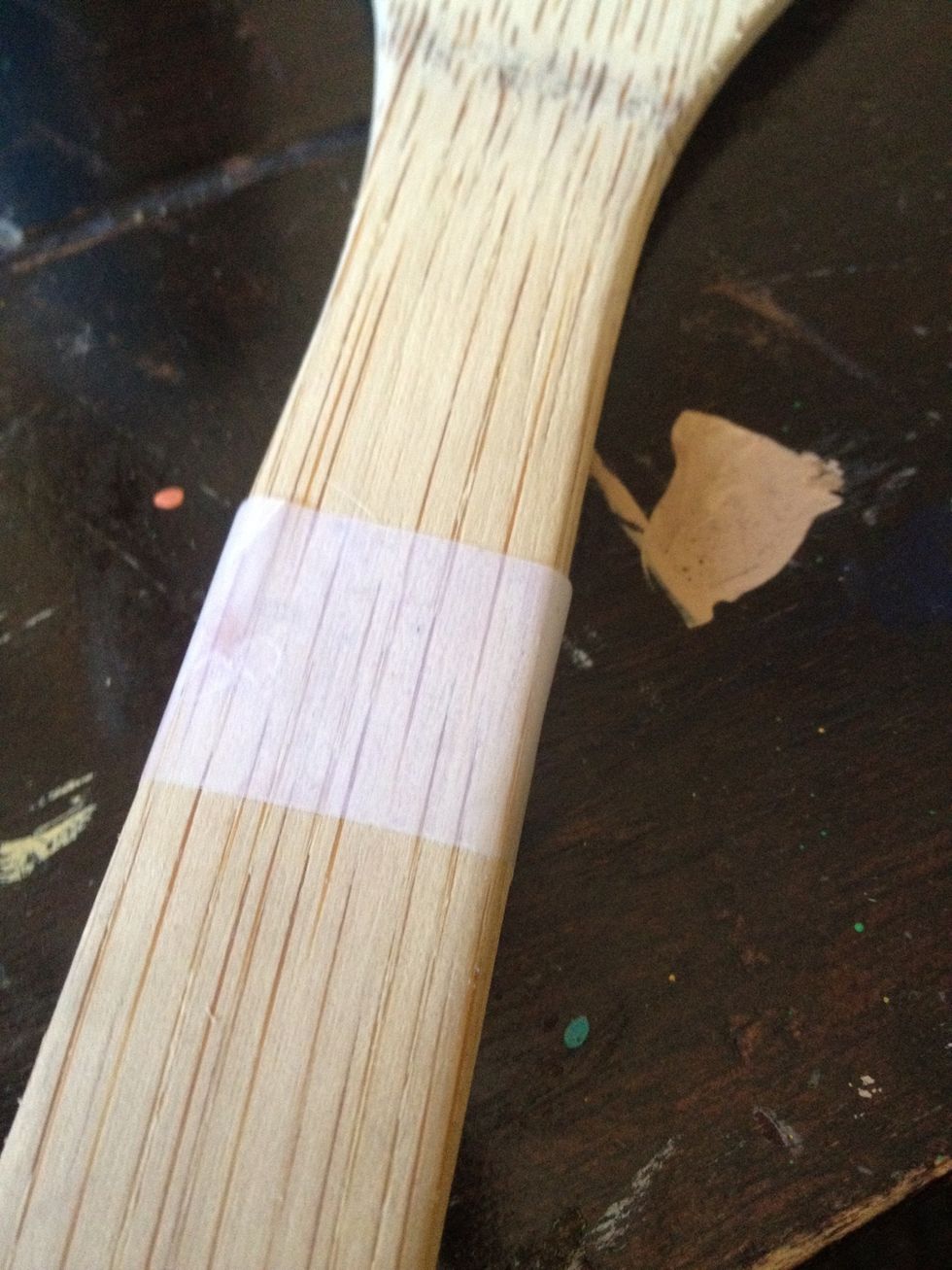 First, tape off the desired length of the painted area. You'll want to make sure this line of tape matches up all the way around! Now, take some light sandpaper and briefly scratch up the surface.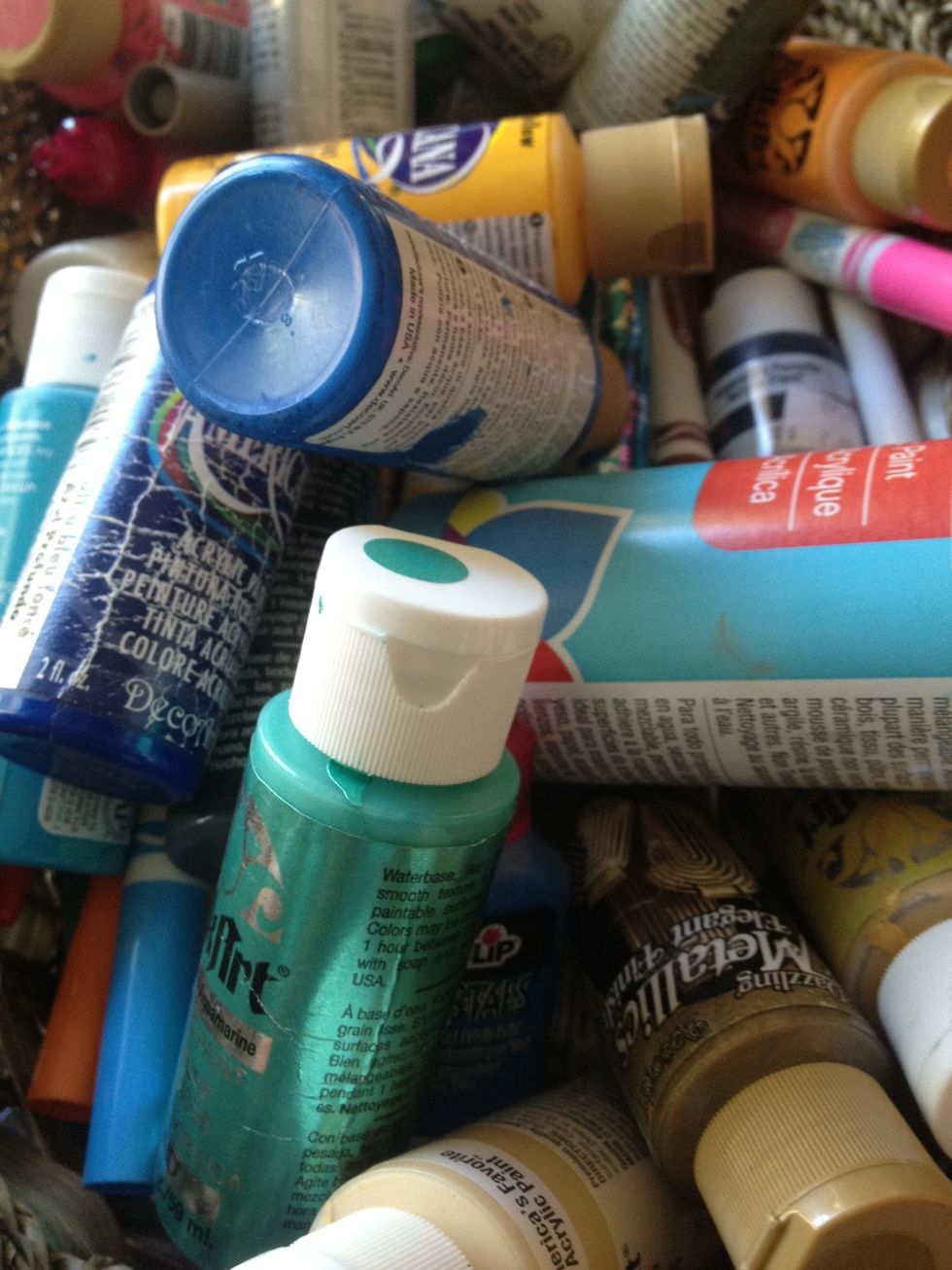 Now choose your paint color! If you're like me, you'll have plenty to choose from! I couldn't decide on one, so I painted each spoon a different color of the rainbow.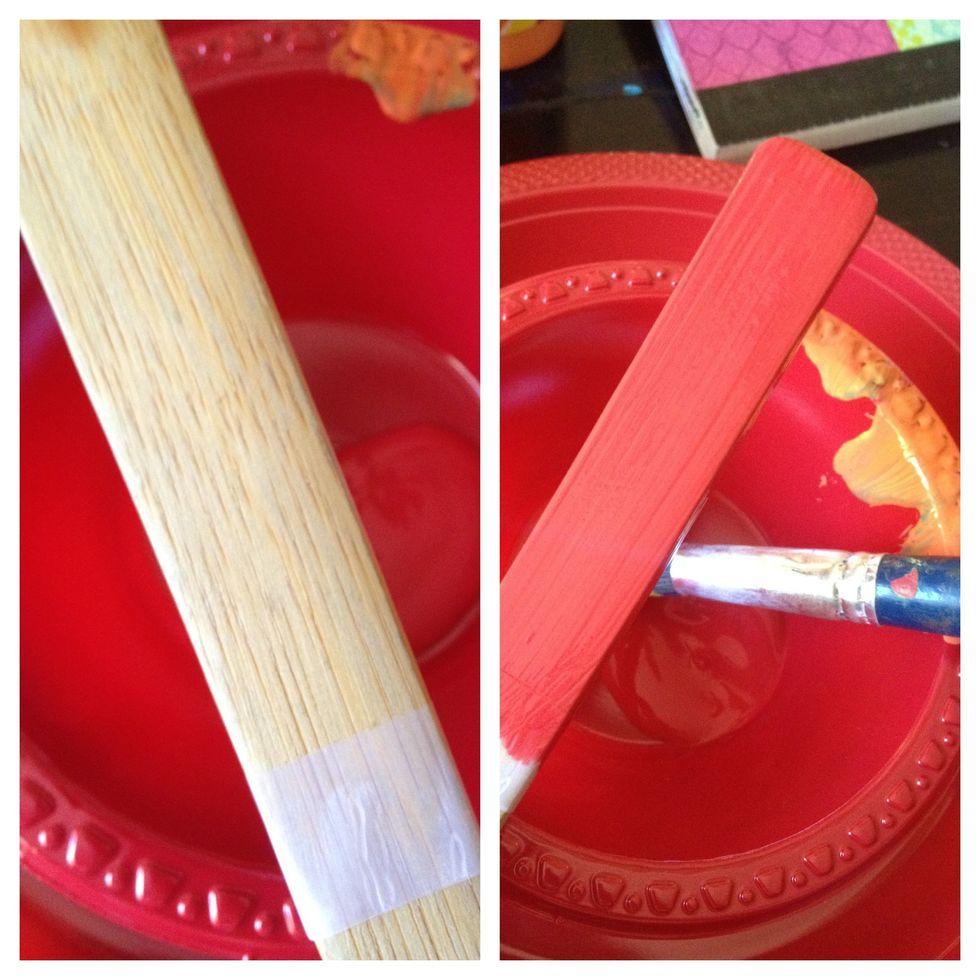 Mix up your desired paint color, and paint your spoon! Make long, smooth, even strokes.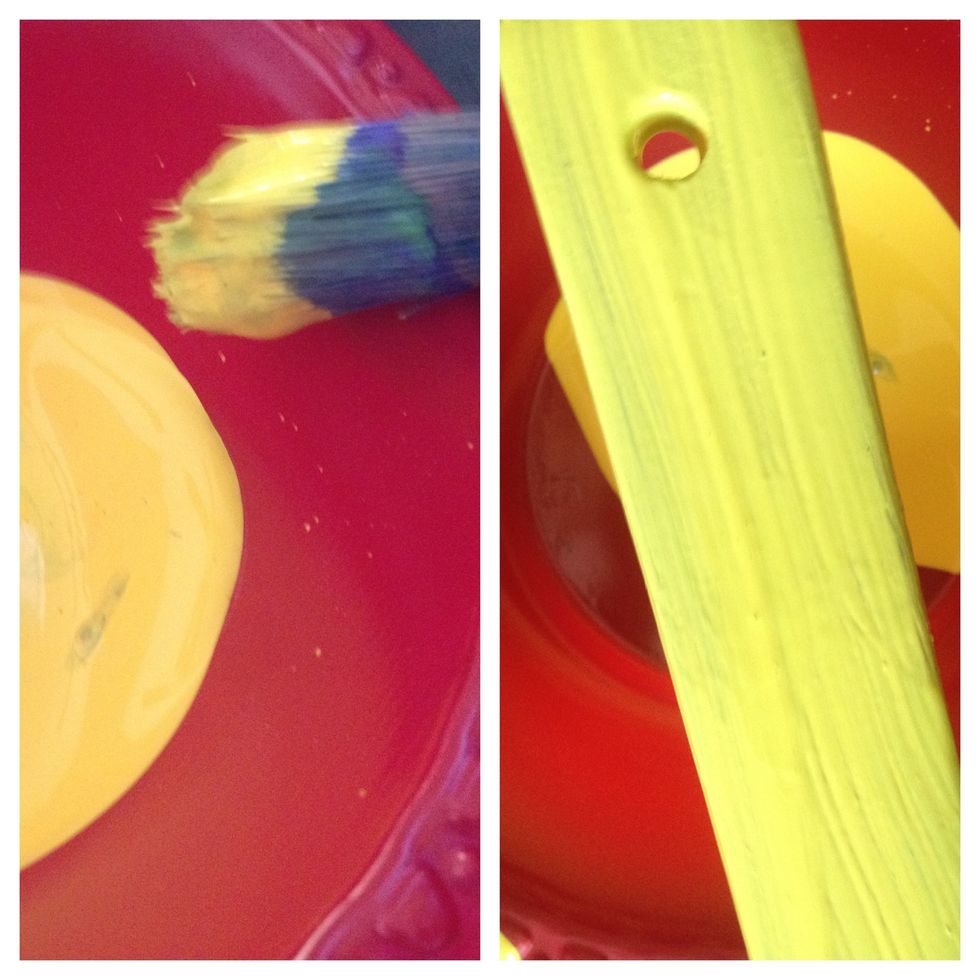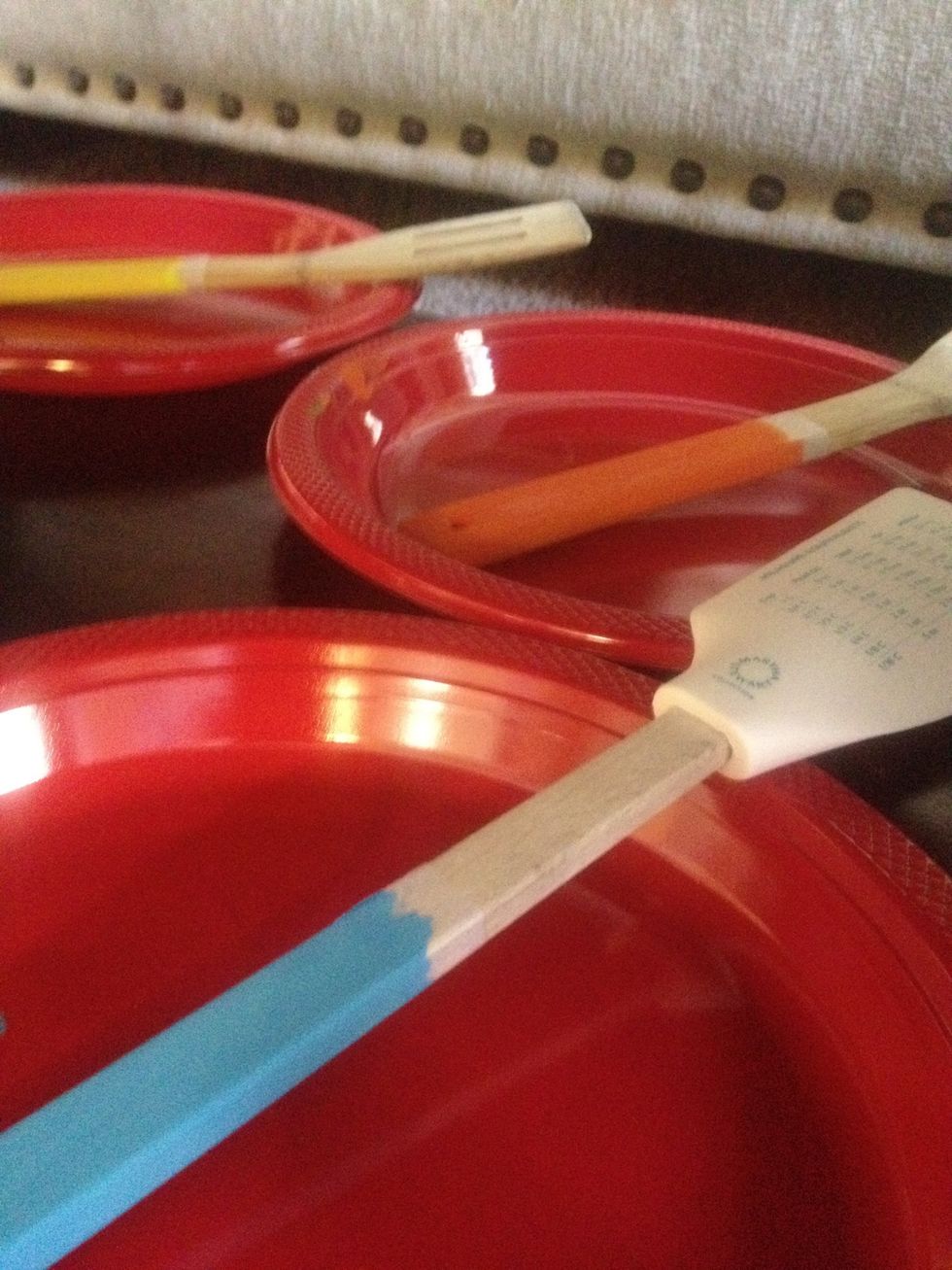 Place the painted spoon on a plastic/paper plate and let sit over night to dry. (or at least for a few hours.)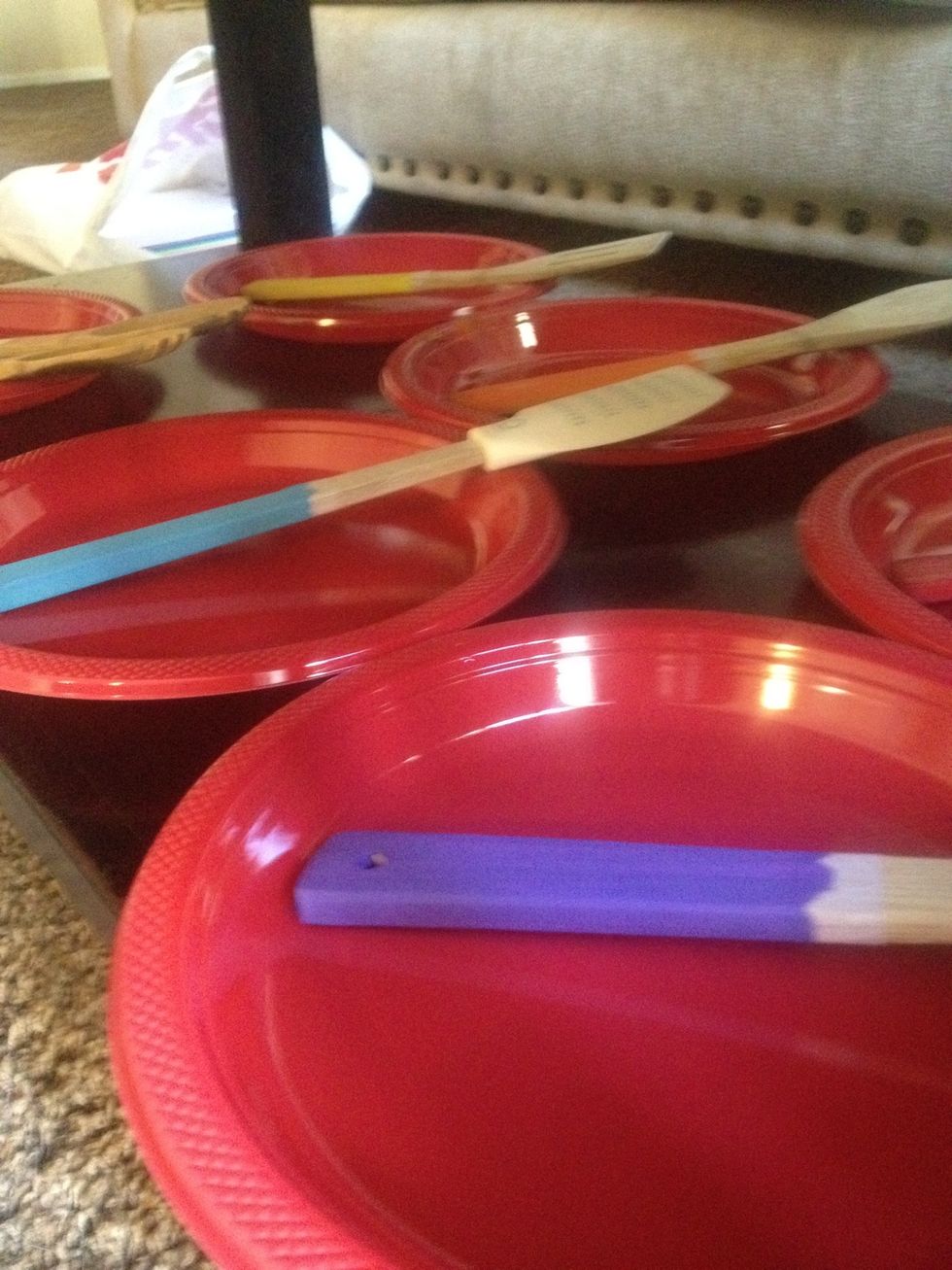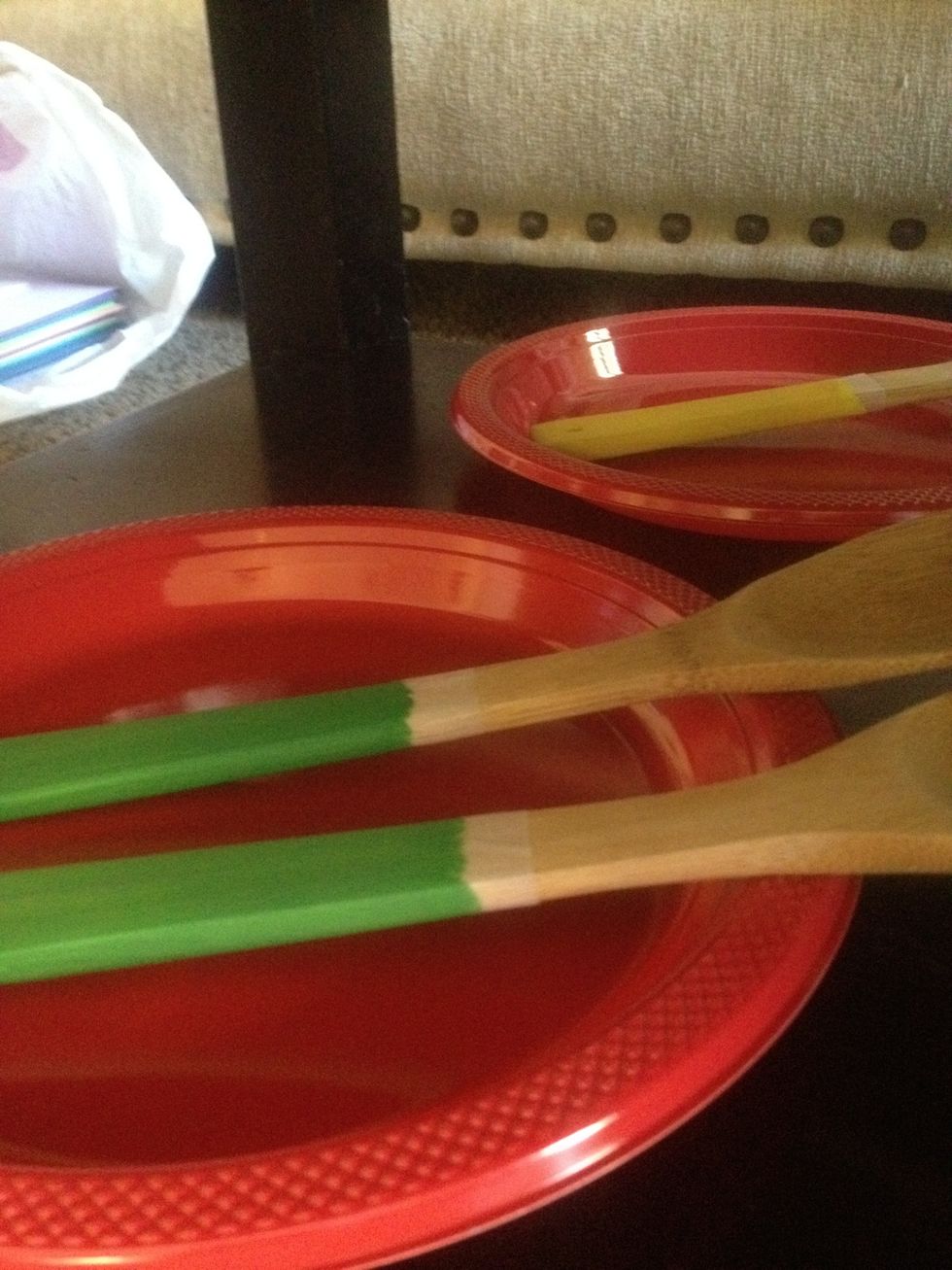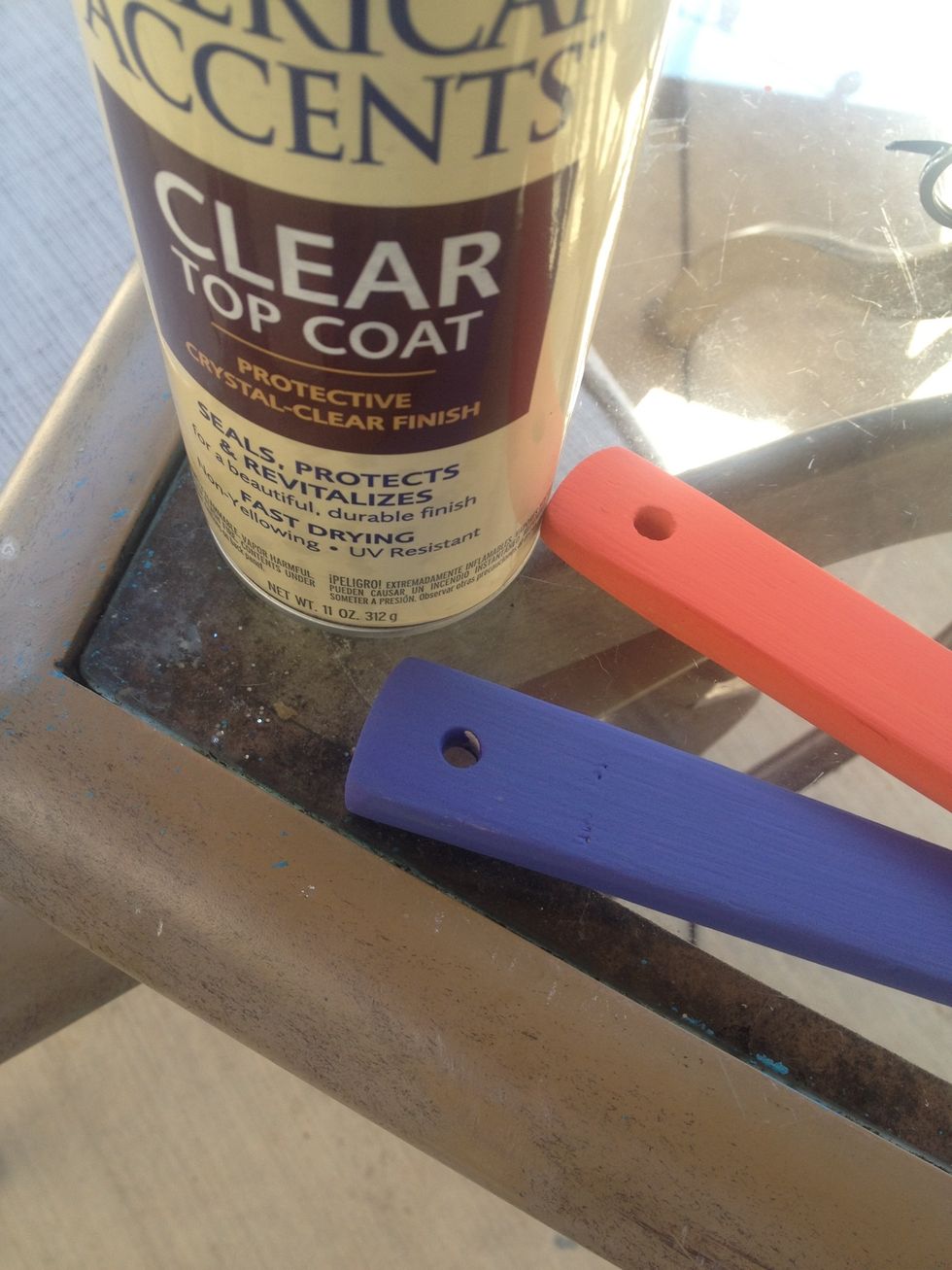 When the spoons have dried, gently remove them from the plates and pull out your clear high gloss paint.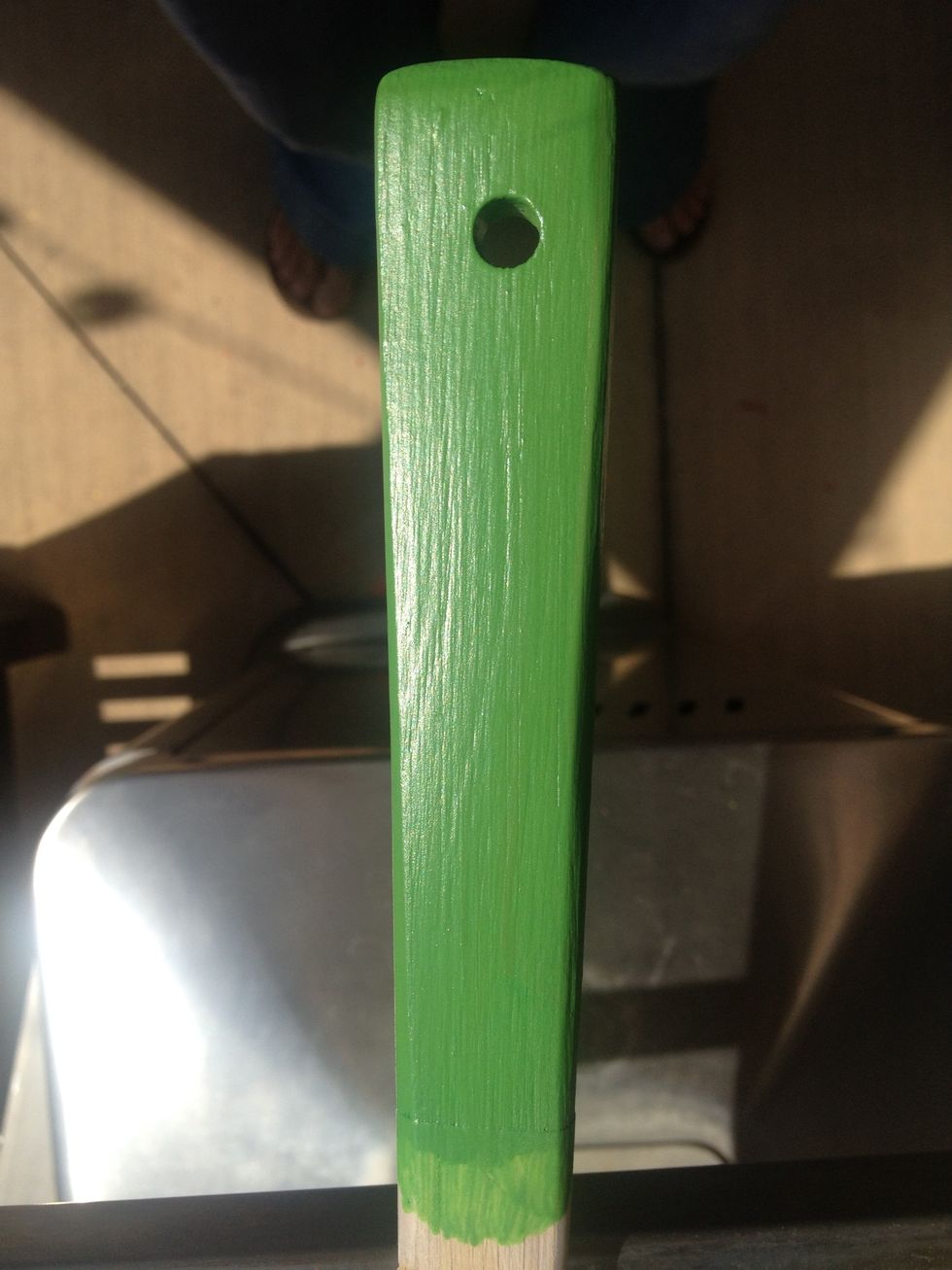 Use a long, steady pendulum motion when spraying the painted area (make sure that the spray doesn't touch the non painted area.) Only do a light coat, we will spray again, we want to prevent dripping.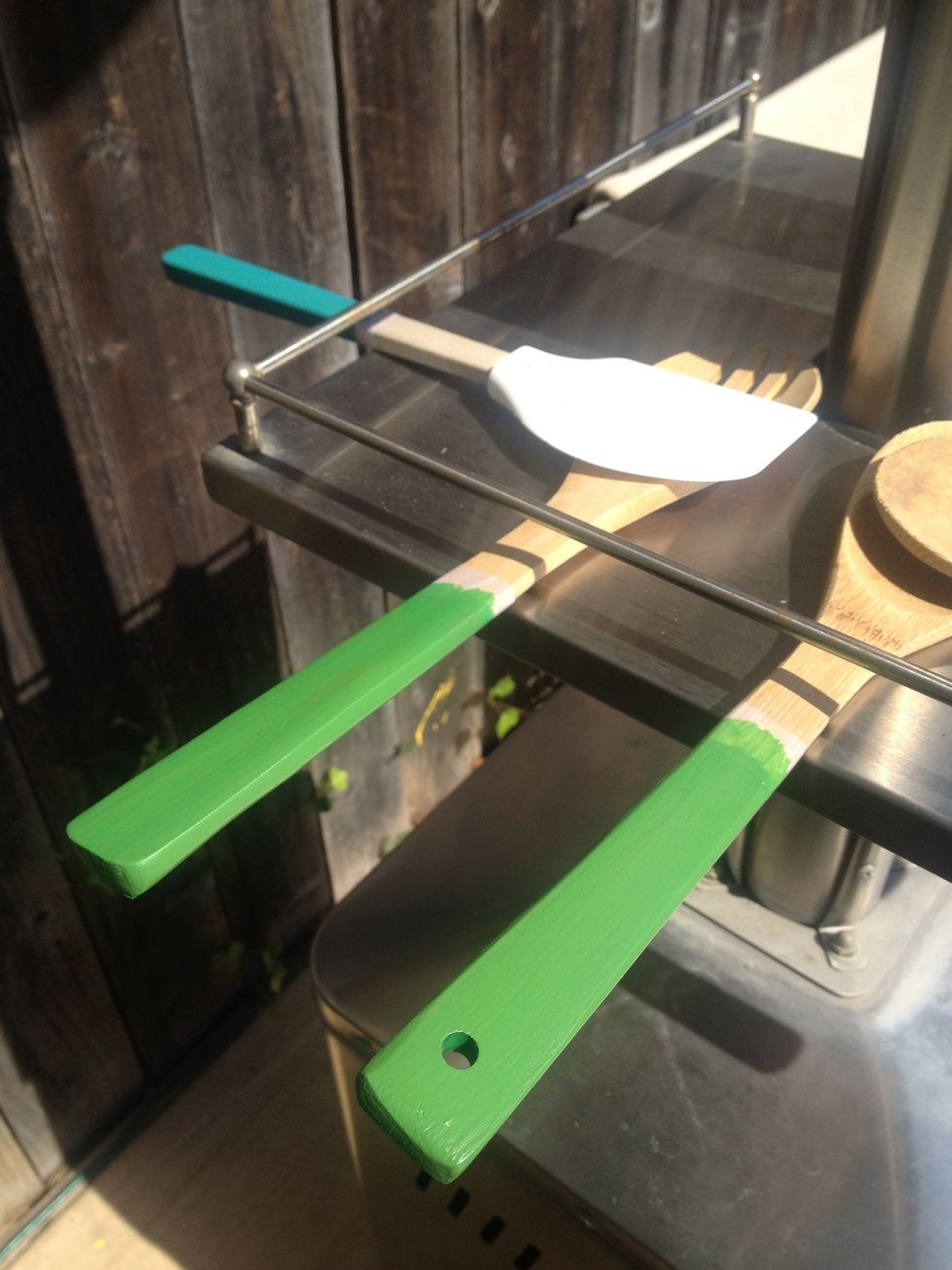 Let the spray paint dry in the sun until it is moderately dry, than spray another coat.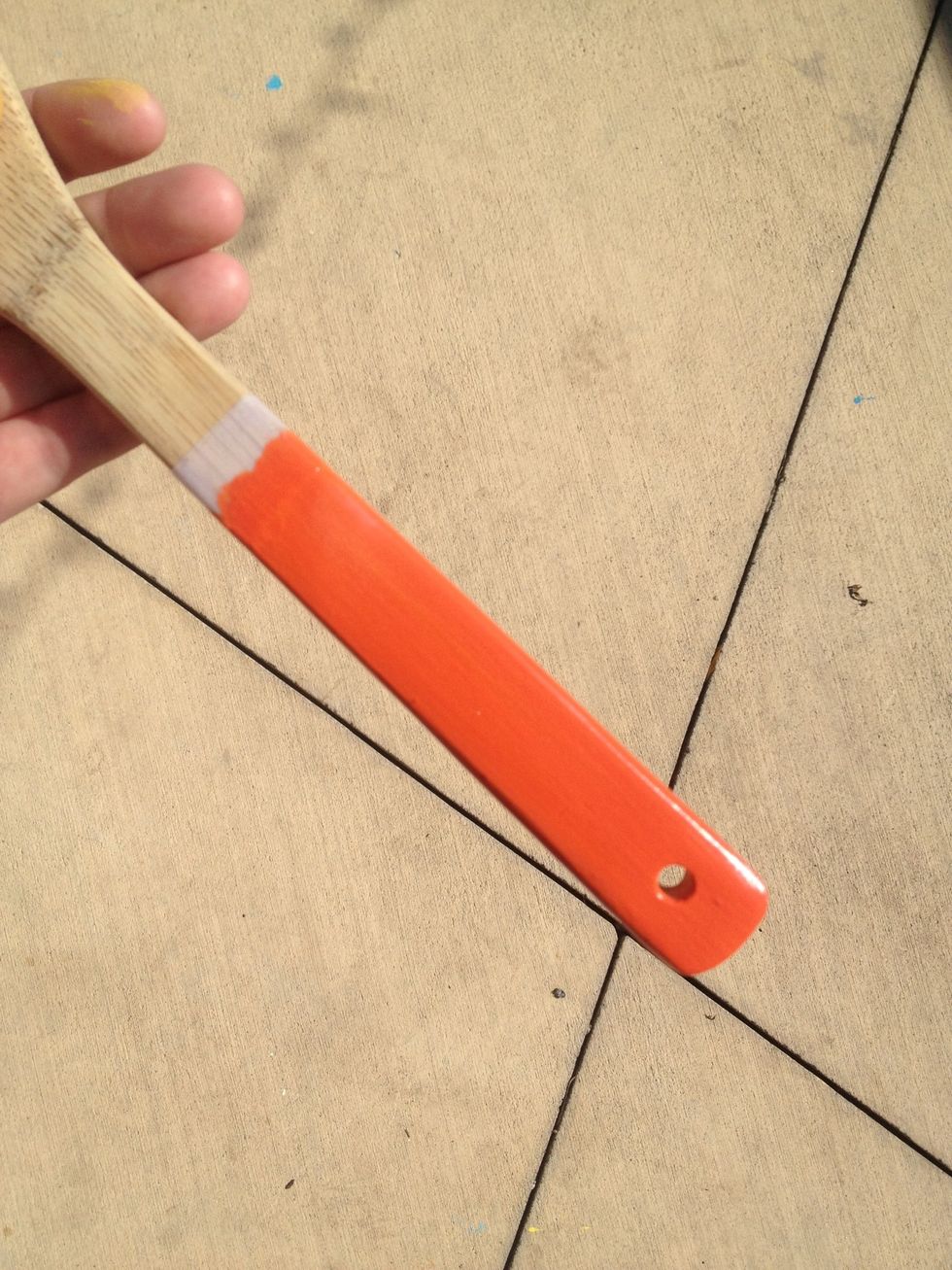 When the spray paint has dried a bit, you can apply another light coat - long, steady pendulum swings.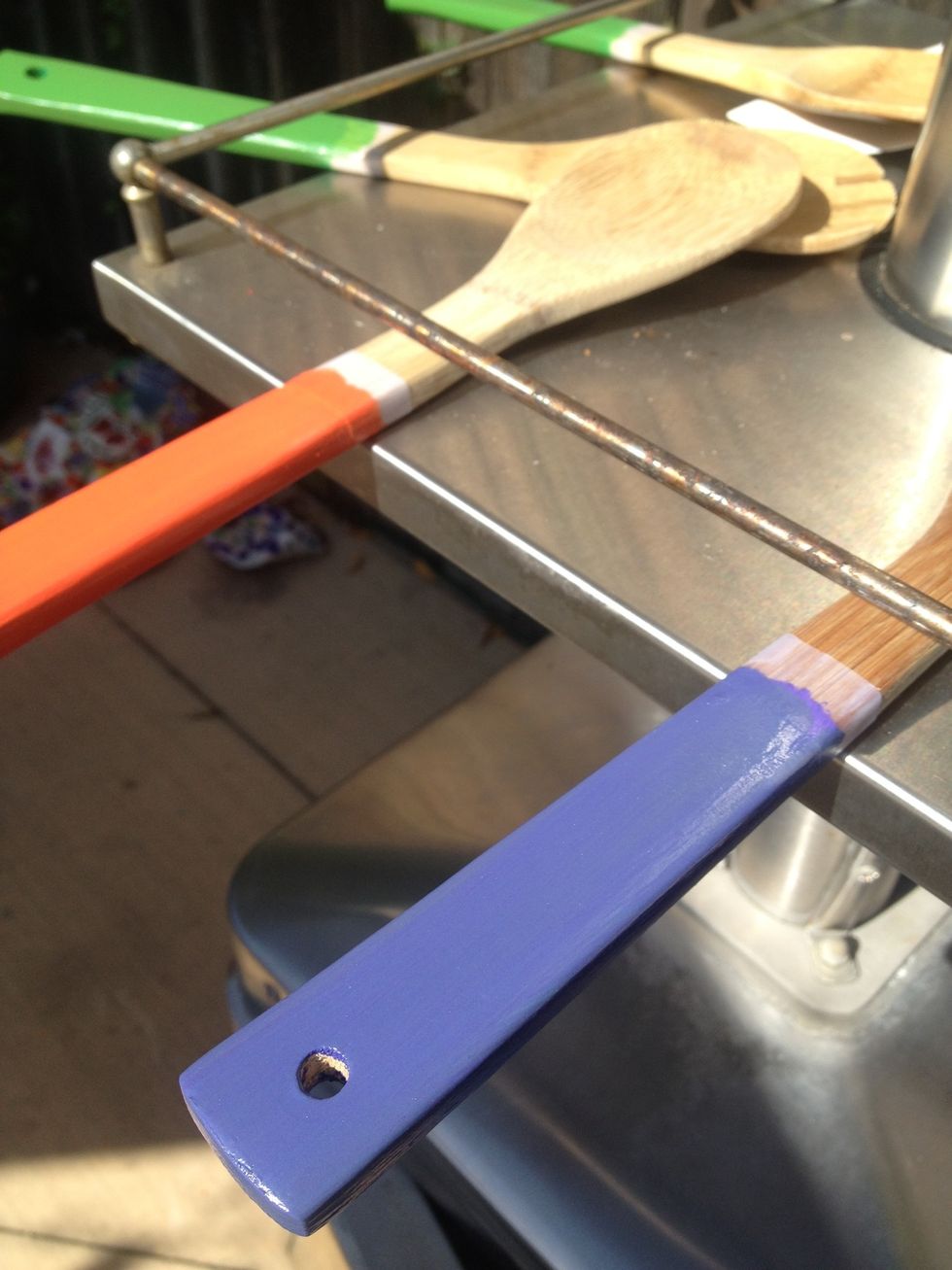 Allow them to dry over night. We really want this coat to set.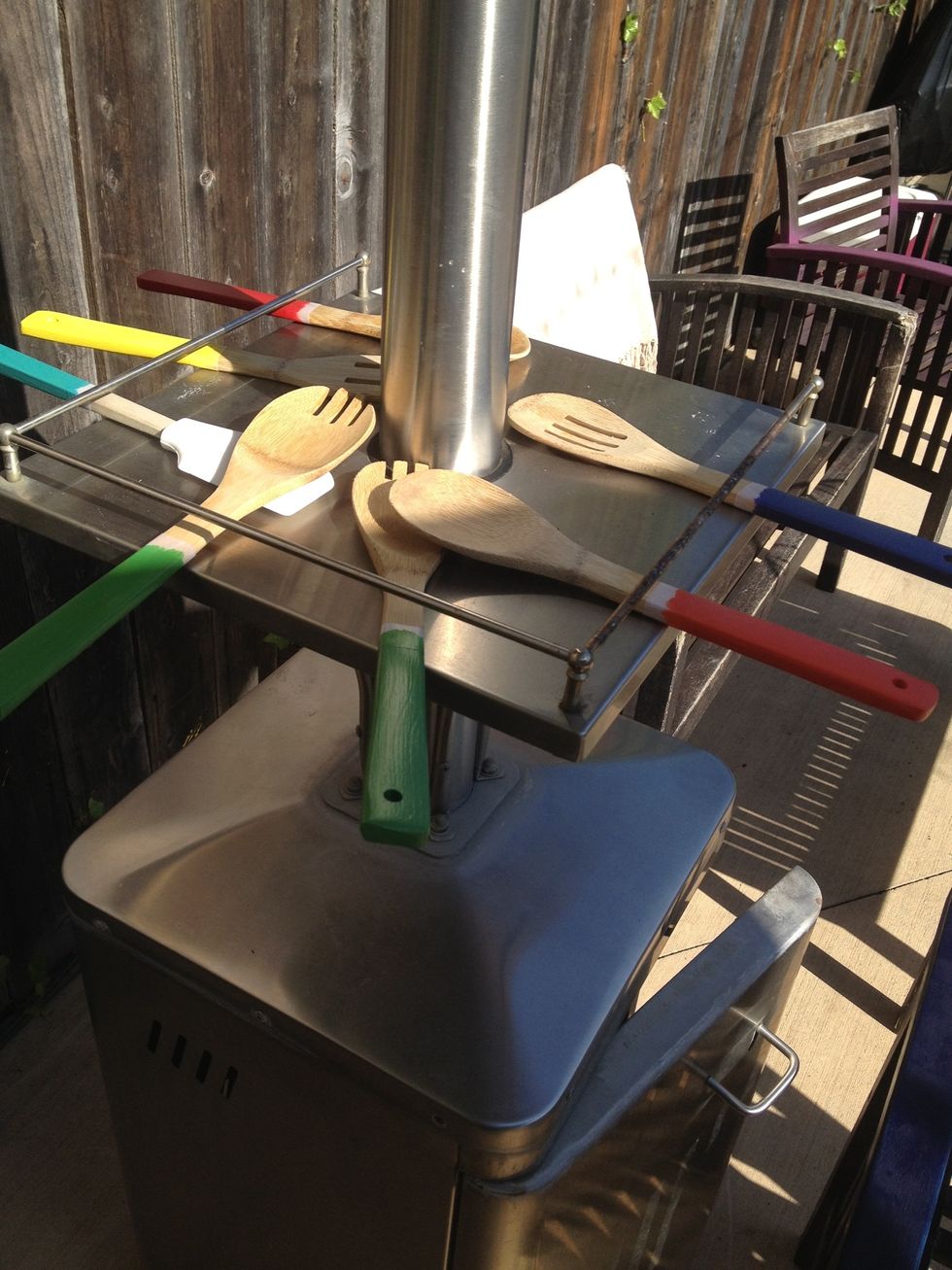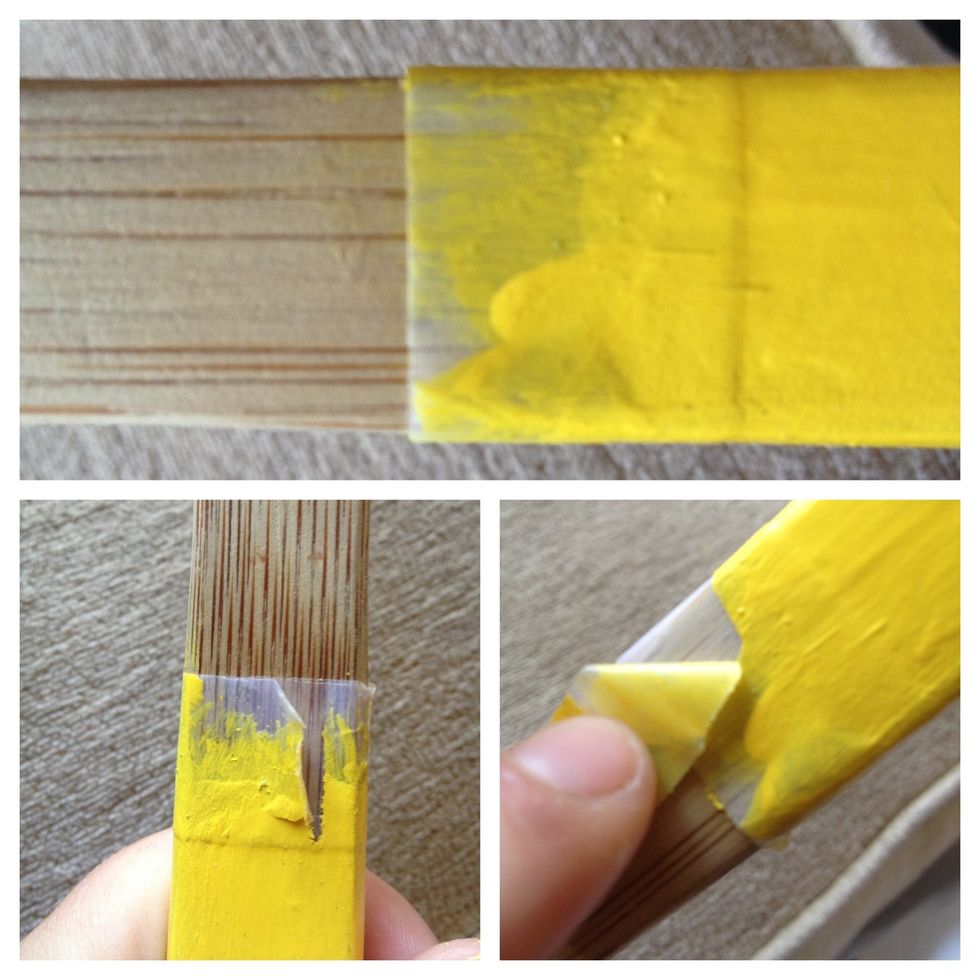 When the paint is dry, find the seam, and gently pull back the tape. Pull slowly and away from the paint - this will help to give you a crisp line!
I used acrylic paint, and because they're wooden spoons, I'm not going to put them in the dishwasher. If you would like to wash them in a dishwasher, use a paint that is o.k. with high temperatures.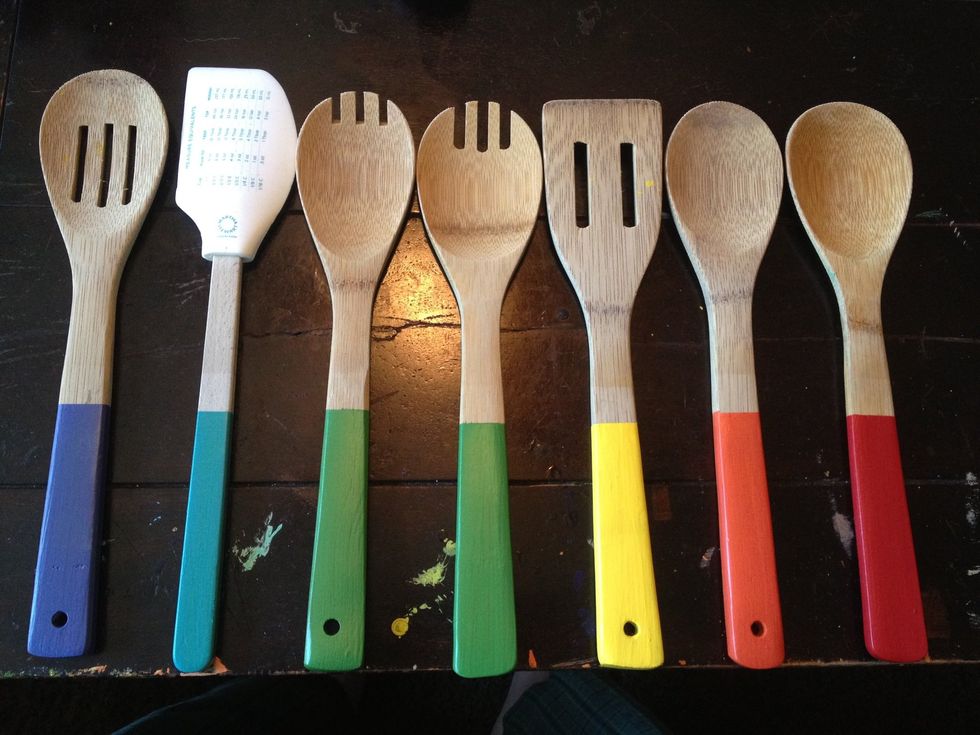 TA-DA! Here are your new, fun & funky cooking spoons! Enjoy cooking with pizazz!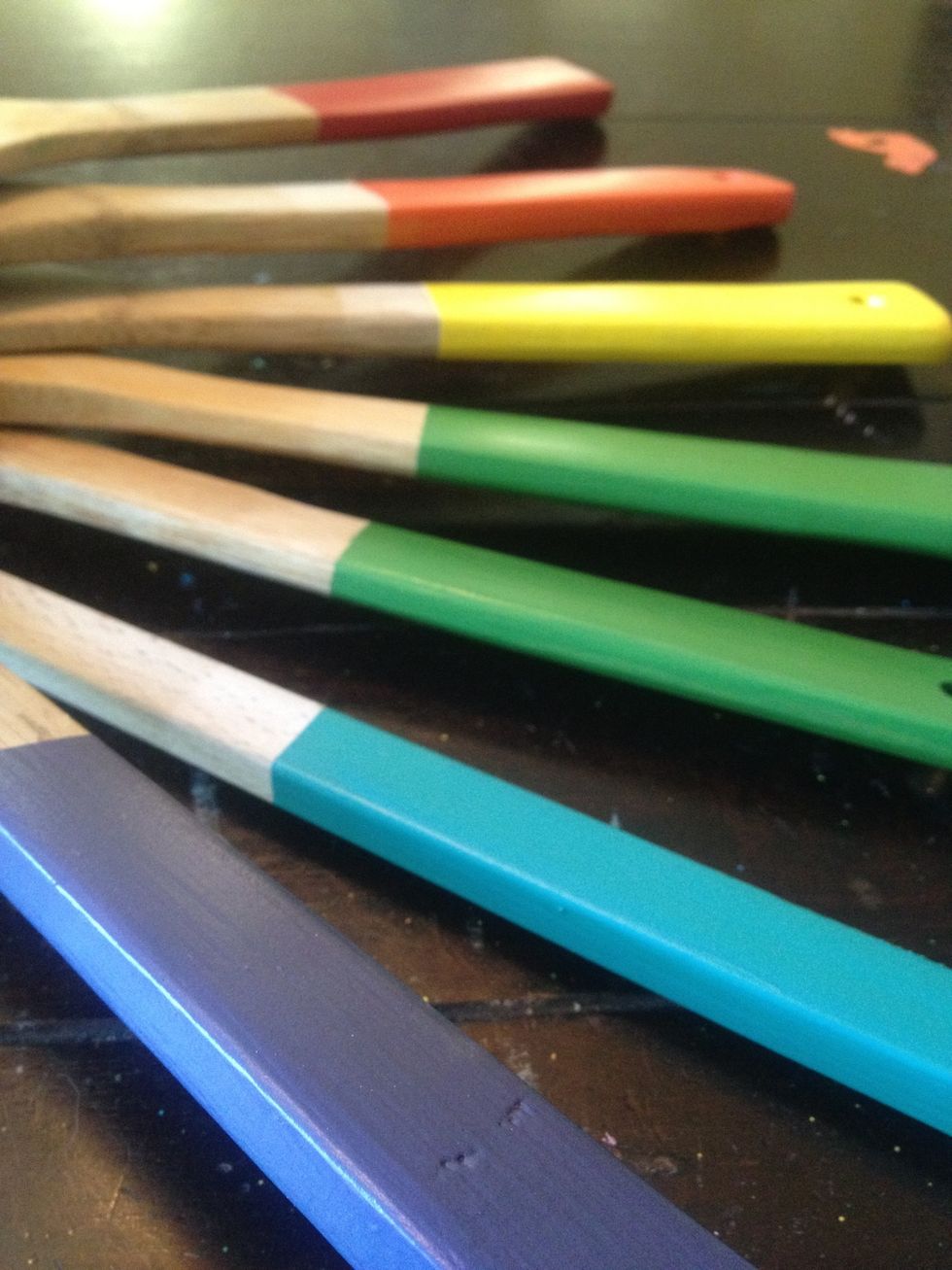 wooden cooking spoons
paint
tape
sandpaper
paintbrush
paper plates
clear high gloss spray
Jessica Self
I'm a preschool teacher married to an auto mechanic. We share our lives with our two pups: Holley, our yellow lab, and Howard, the St. Bernard. \n<3