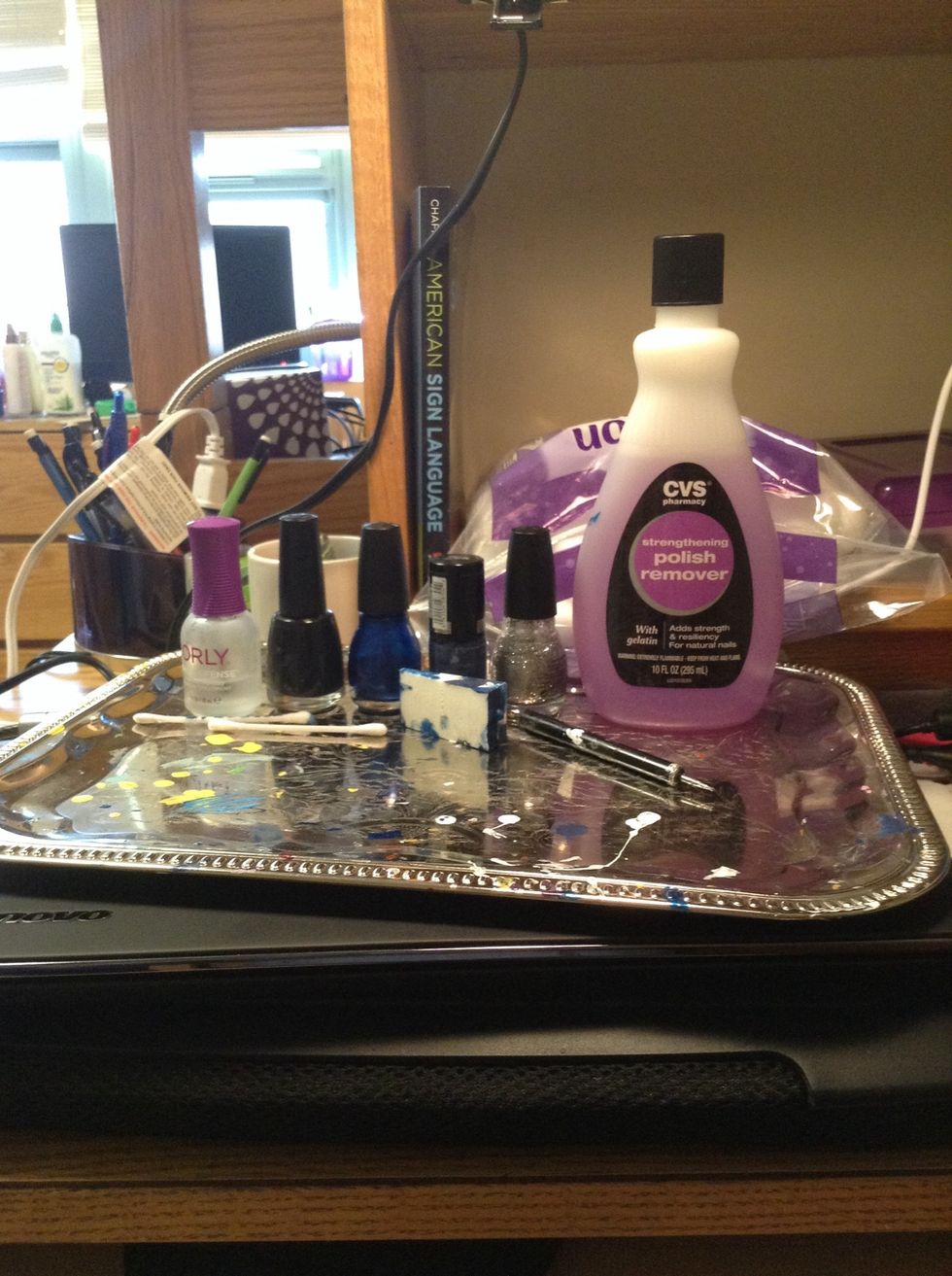 Here are your supplies. Let me know if you want to know the exact colors I used.
Apply a base coat to protect your natural nails.
Apply 1-2 coats of black until it is opaque. This is only 1 coat but I am satisfied with how it looks.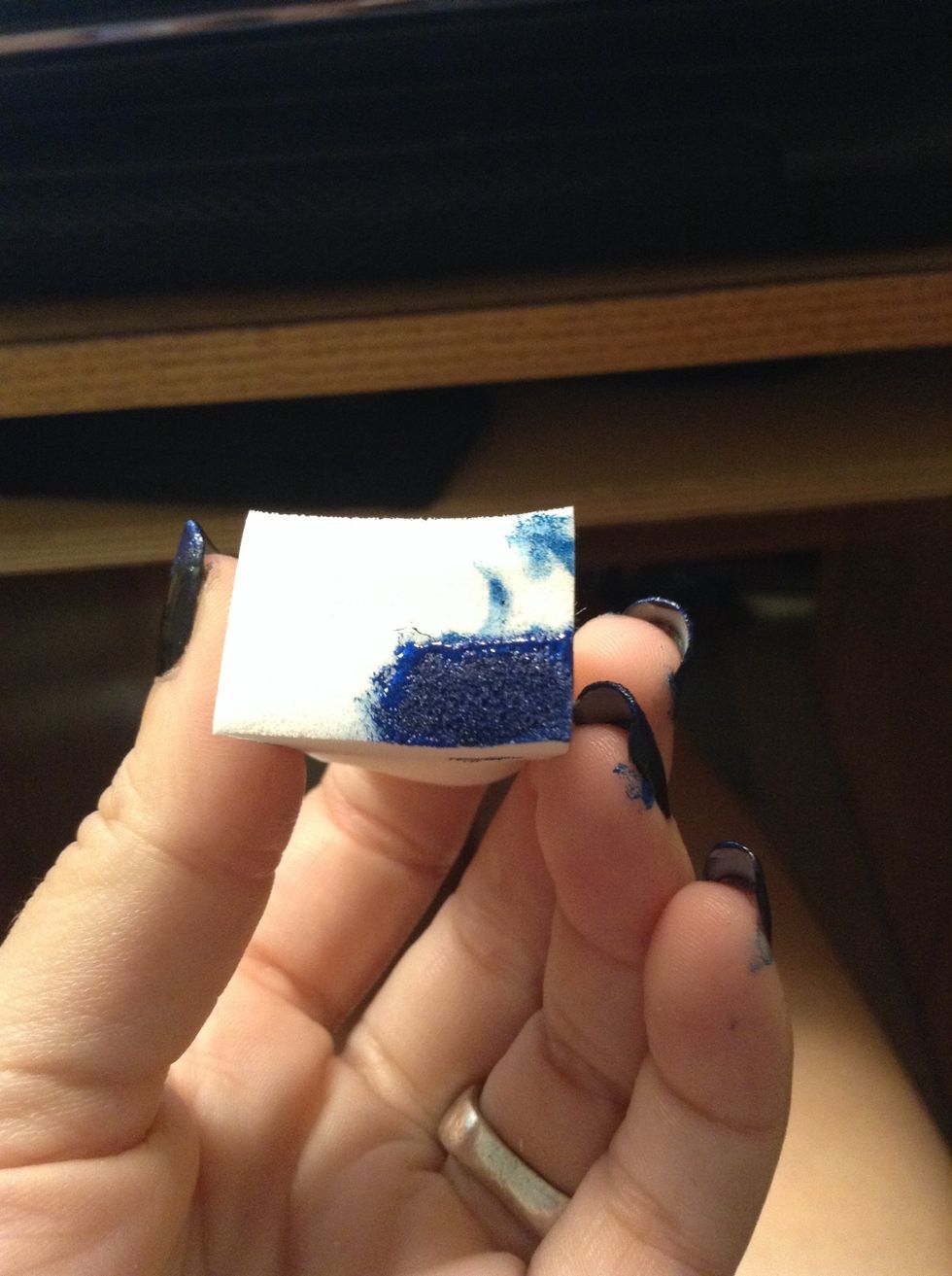 Paint some of the darker blue polish onto your makeup sponge.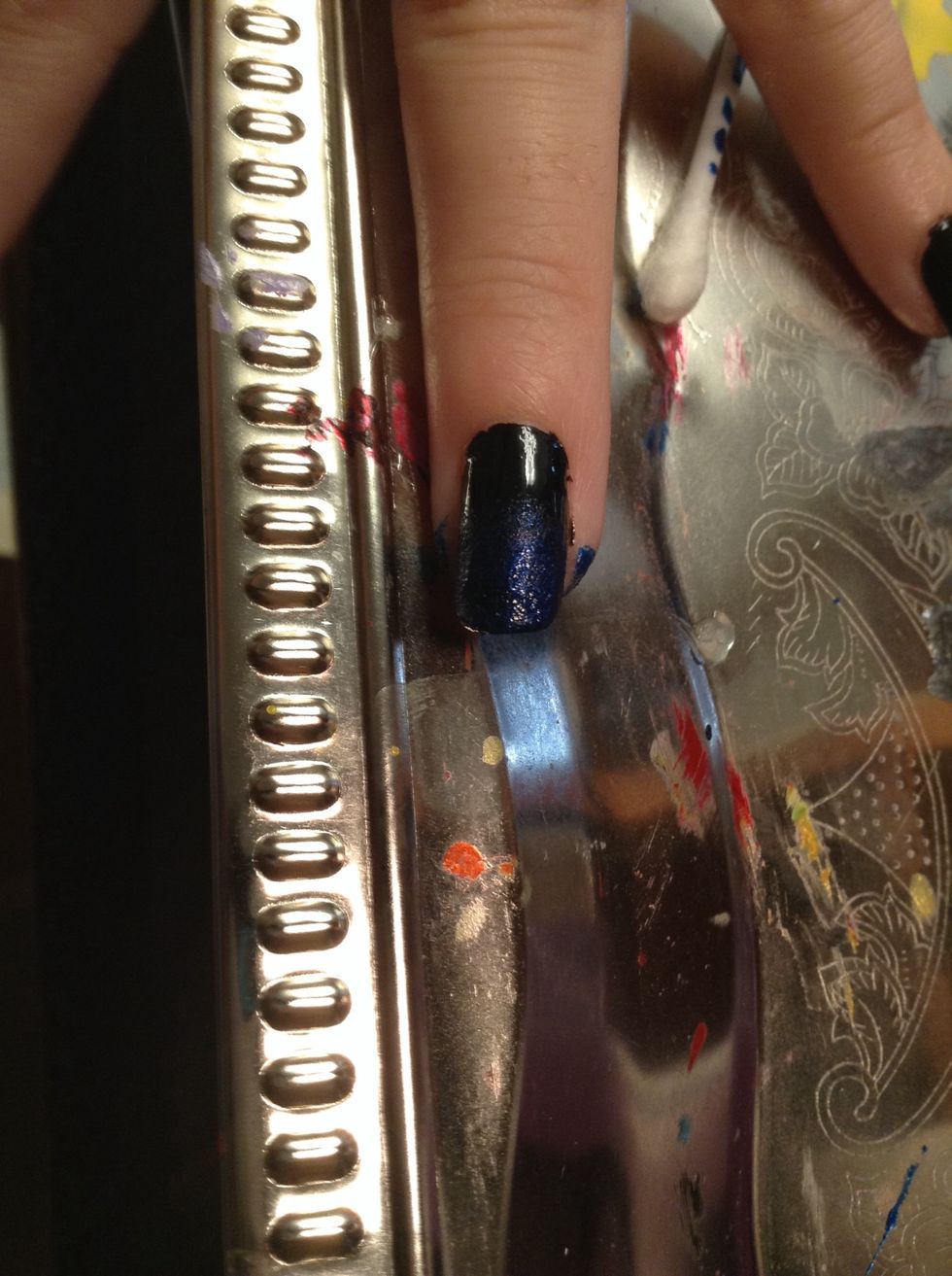 Dab the darker blue nail polish onto your nails, focusing more towards the tips. Make sure that the black is still visible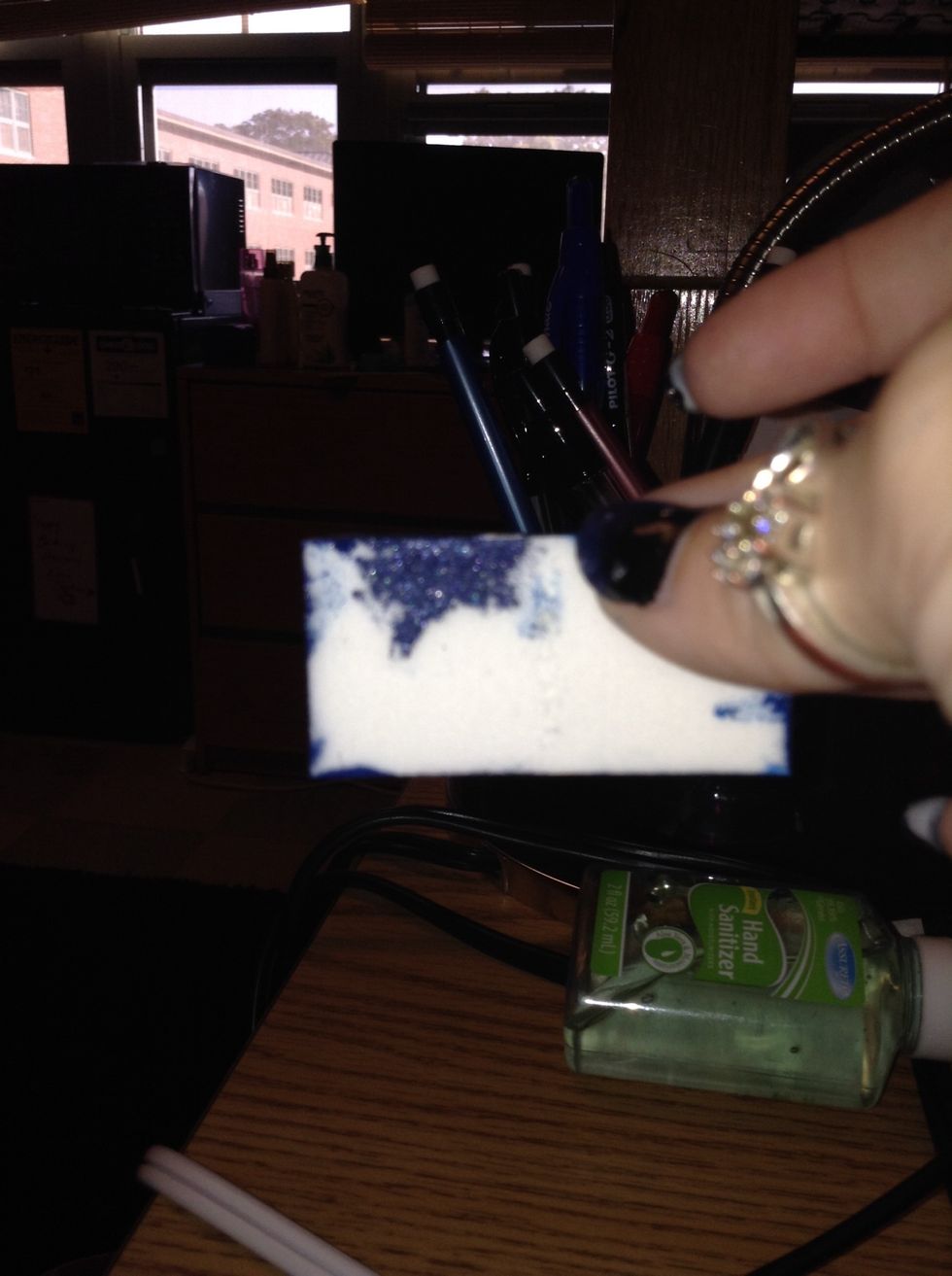 Paint your second blue onto your makeup sponge.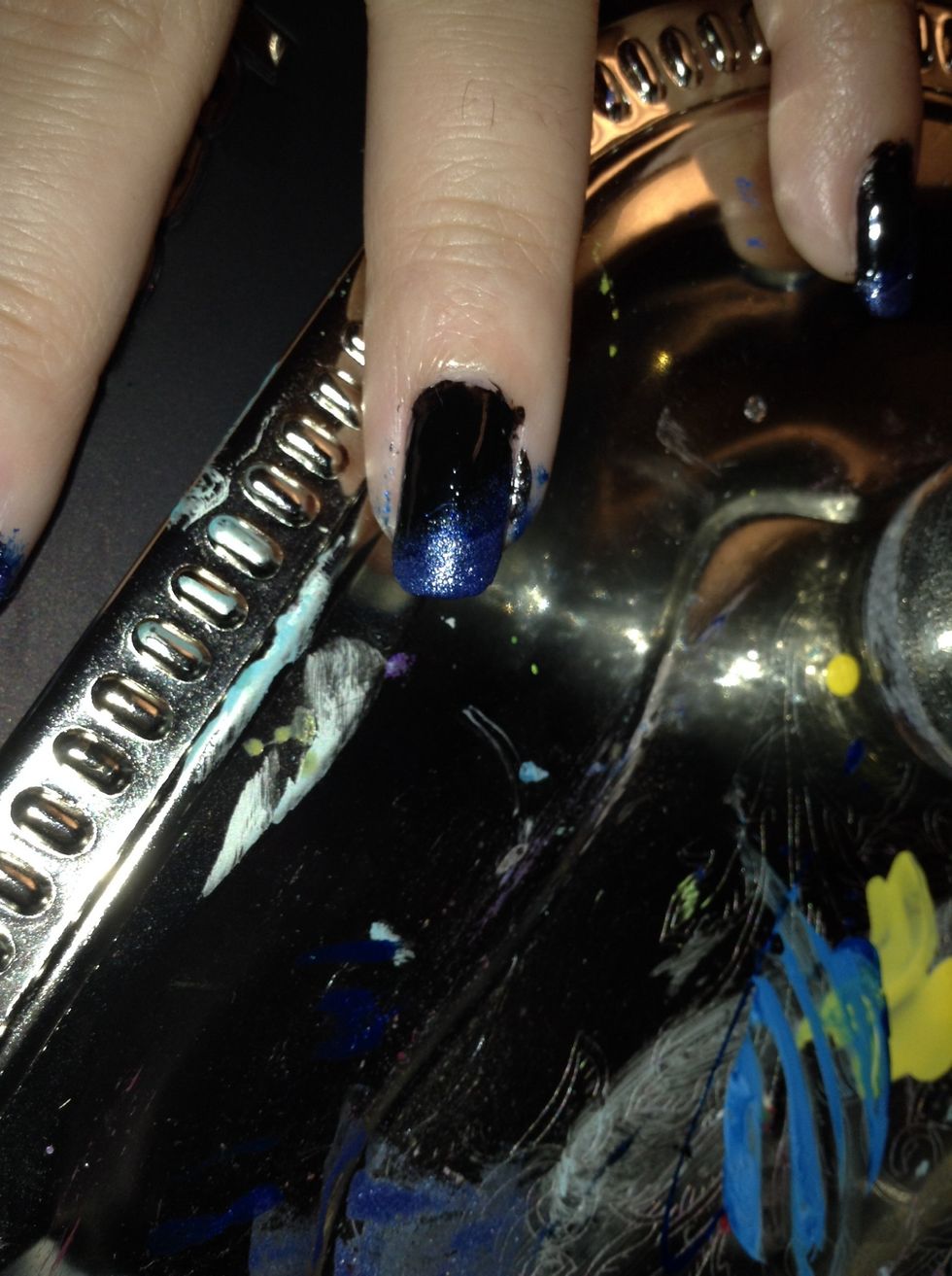 Dab the second blue onto your nails, focusing towards the tips. Be sure to leave some of the original blue visible!
Using your dotting tool or toothpick, add dots of the silver glitter all over your nails. You can add as many or as little as you like.
Use a Q-tip dipped in polish remover to clean up around your nails.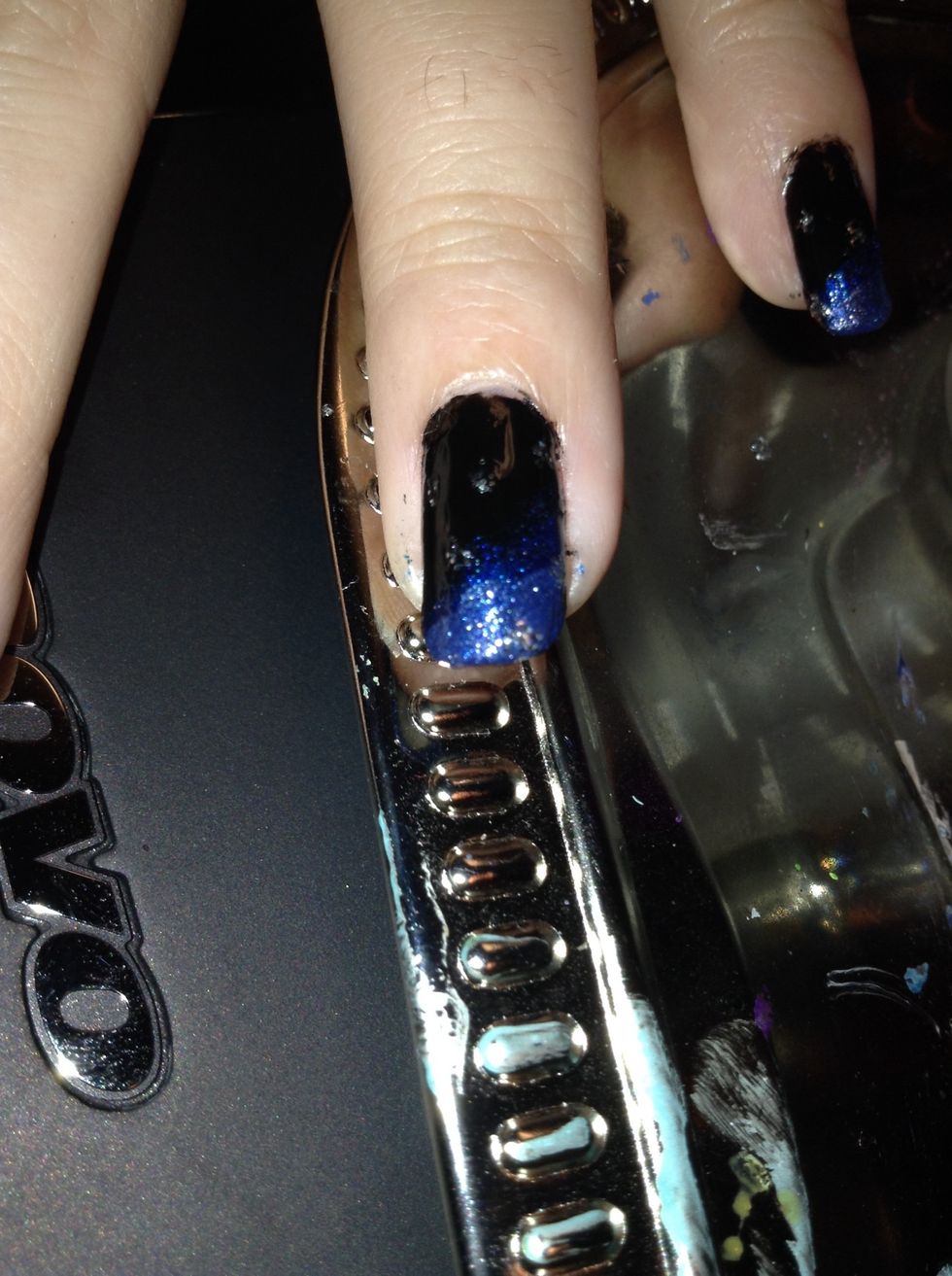 Apply a top coat to seal your design and add a beautiful shine. I hope you guys enjoy you creative galaxy nails! Thanks for watching!
If there are any designs you guys would like a guide for, leave a comment and I'll try my best to make one! Thank again!
P.S. Sorry about the pictures. My lighting situation is horrible!
Base coat
Black nail polish
Dark blue nail polish
Different shade of blue nail polish
Silver glitter nail polish
Top coat
Makeup sponge
Dotting tool or toothpick
Q-tips
Polish remover
University of Rhode Island