Inspect pottery for cracks and large imperfections before purchasing.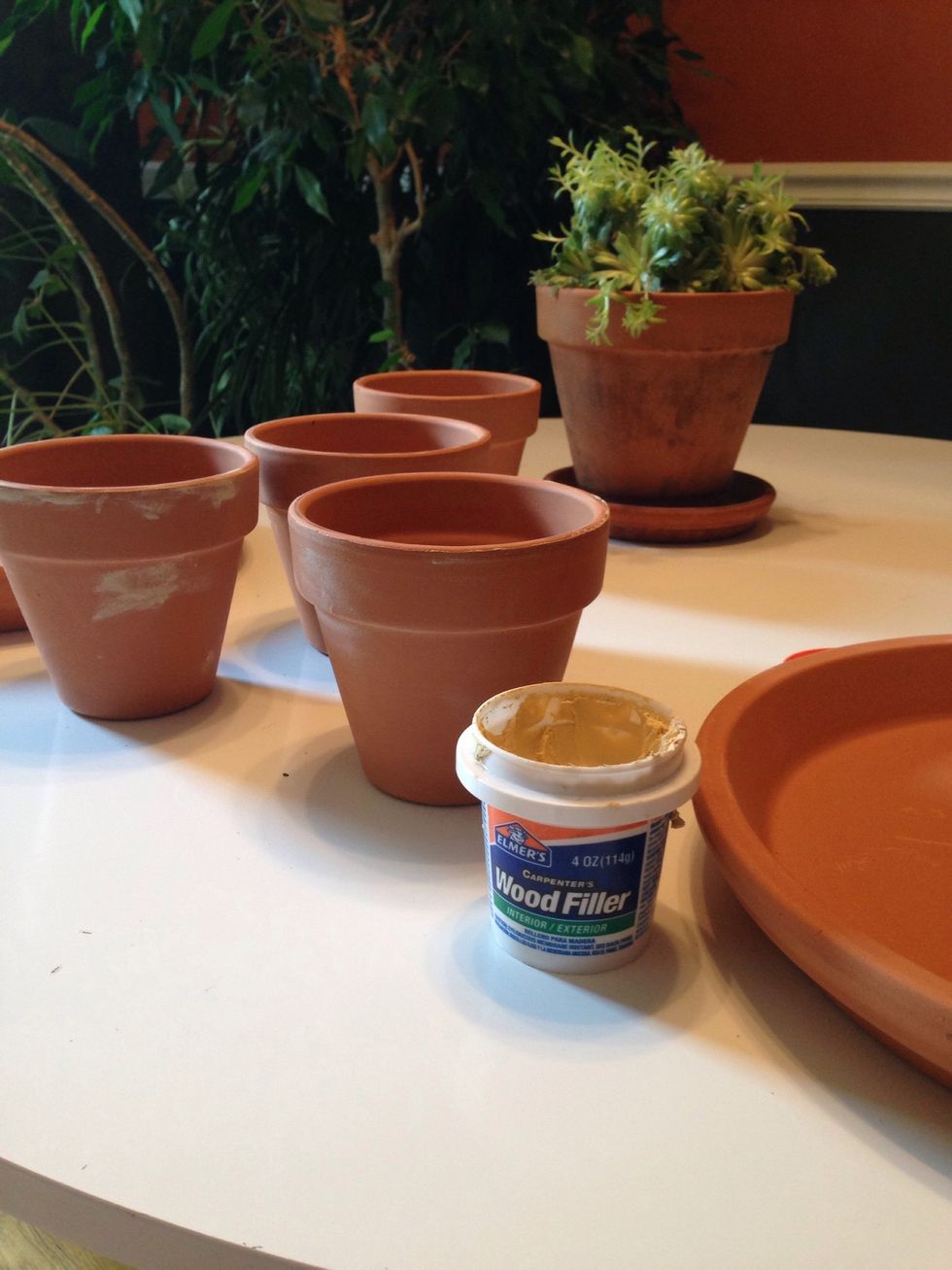 Small surface imperfections can be fixed using wood filler and sand paper.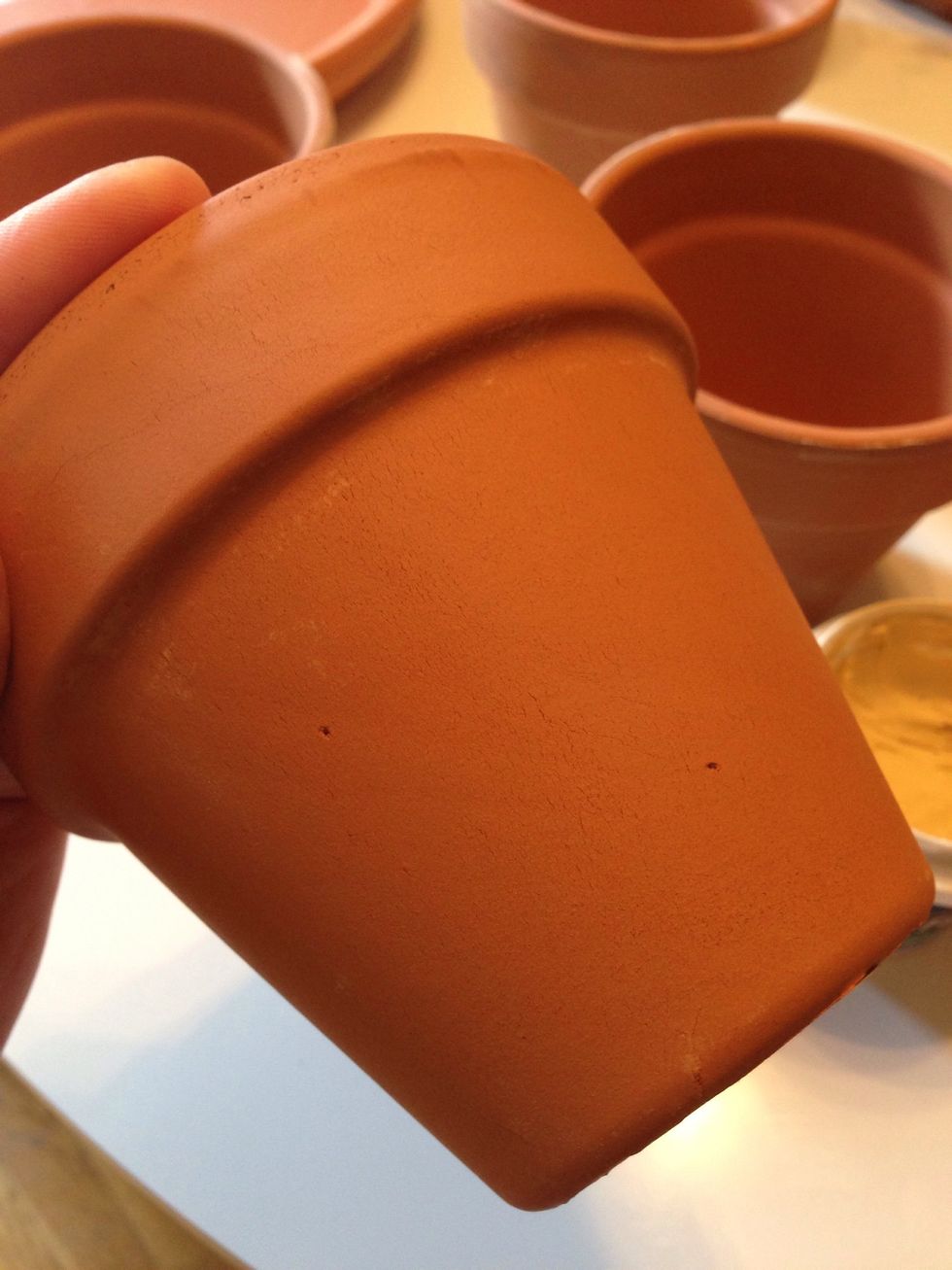 Fill small holes and rough textures with wood filler.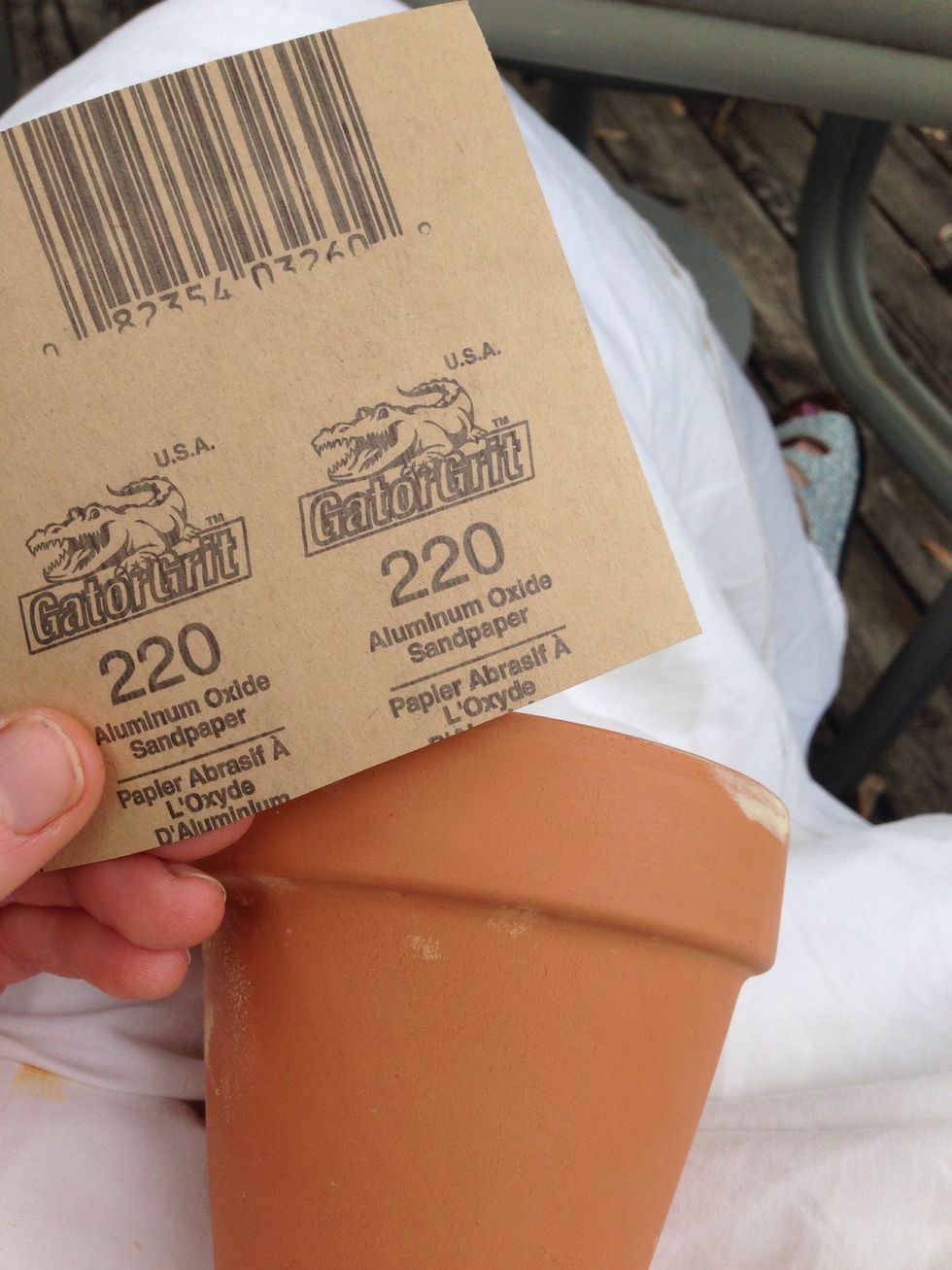 Sand pottery with fine grit sandpaper. You may need a few pieces of paper depending on quantity and size of pots. Pots should feel smooth to the touch.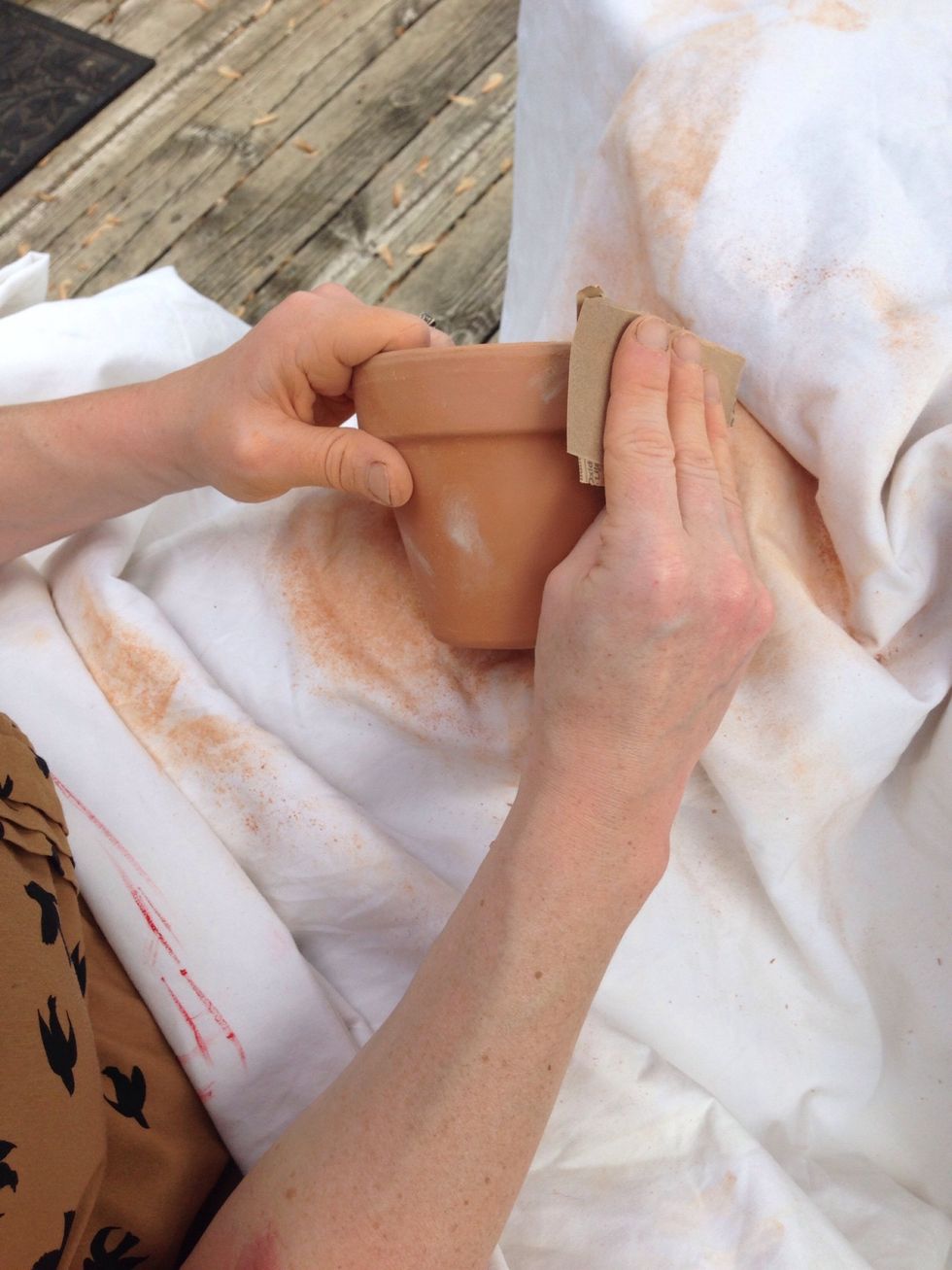 Sand around sharp edges and rough surfaces. Wear lightweight gloves if needed. Protect clothing from dust with a drop cloth.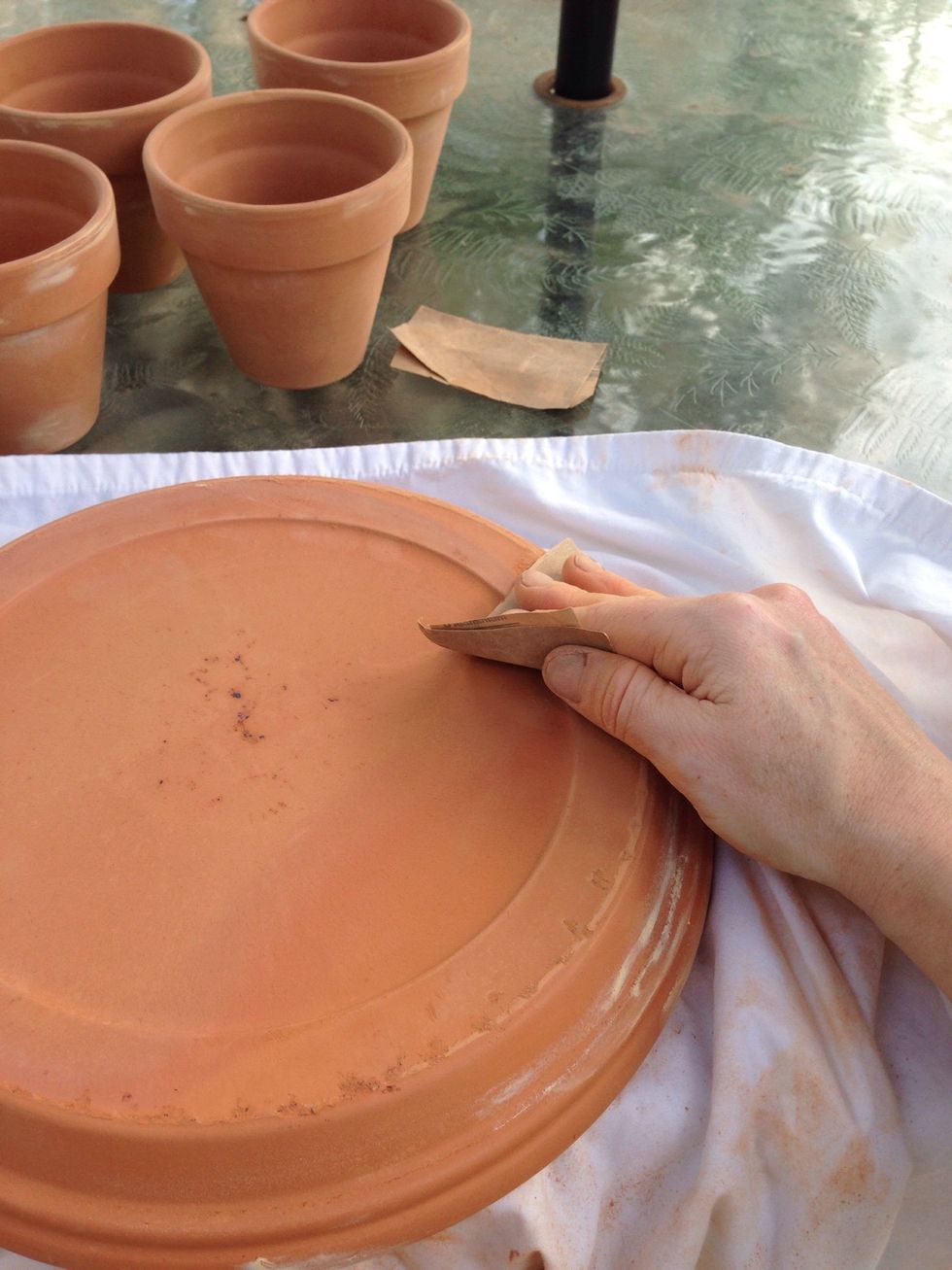 Sand bottom too.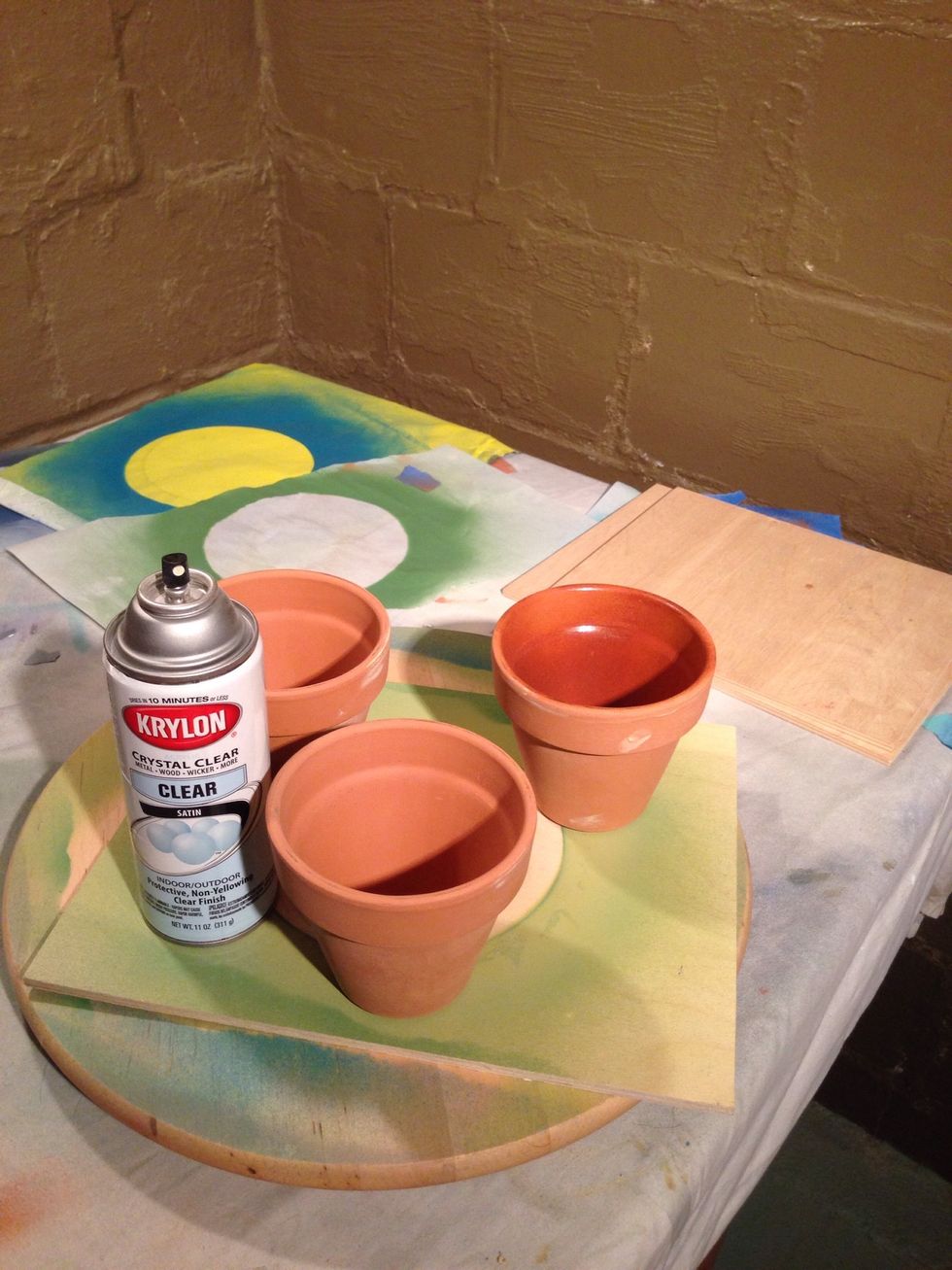 If using pot for plants, spray inside of pot with a couple coats of clear spray paint. The sealant will help protect the paint from pealing and make your pots last longer.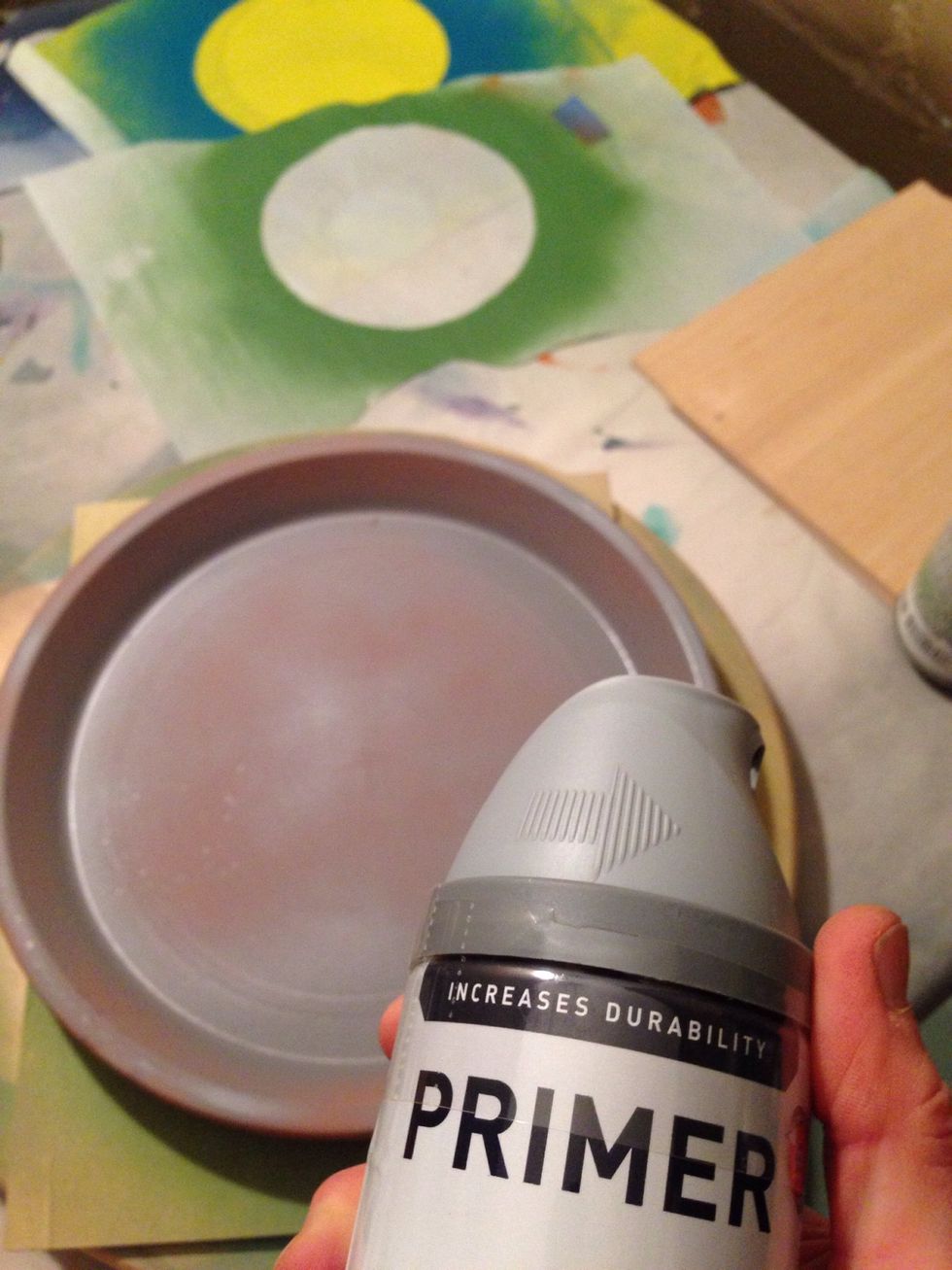 Prime surface for durability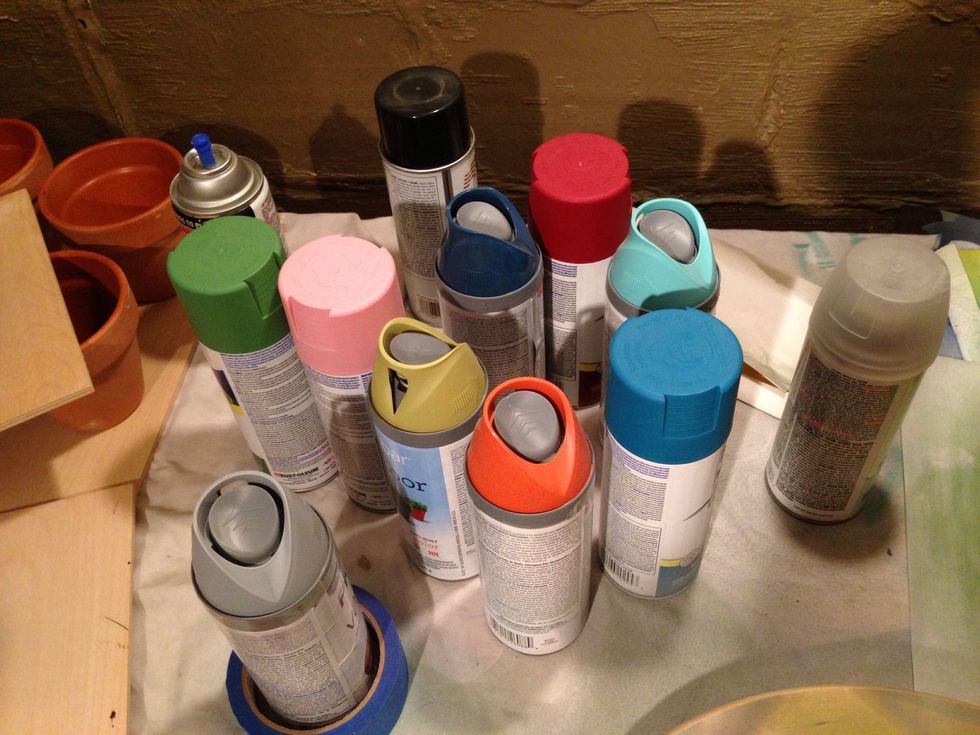 Choose spray paint colors.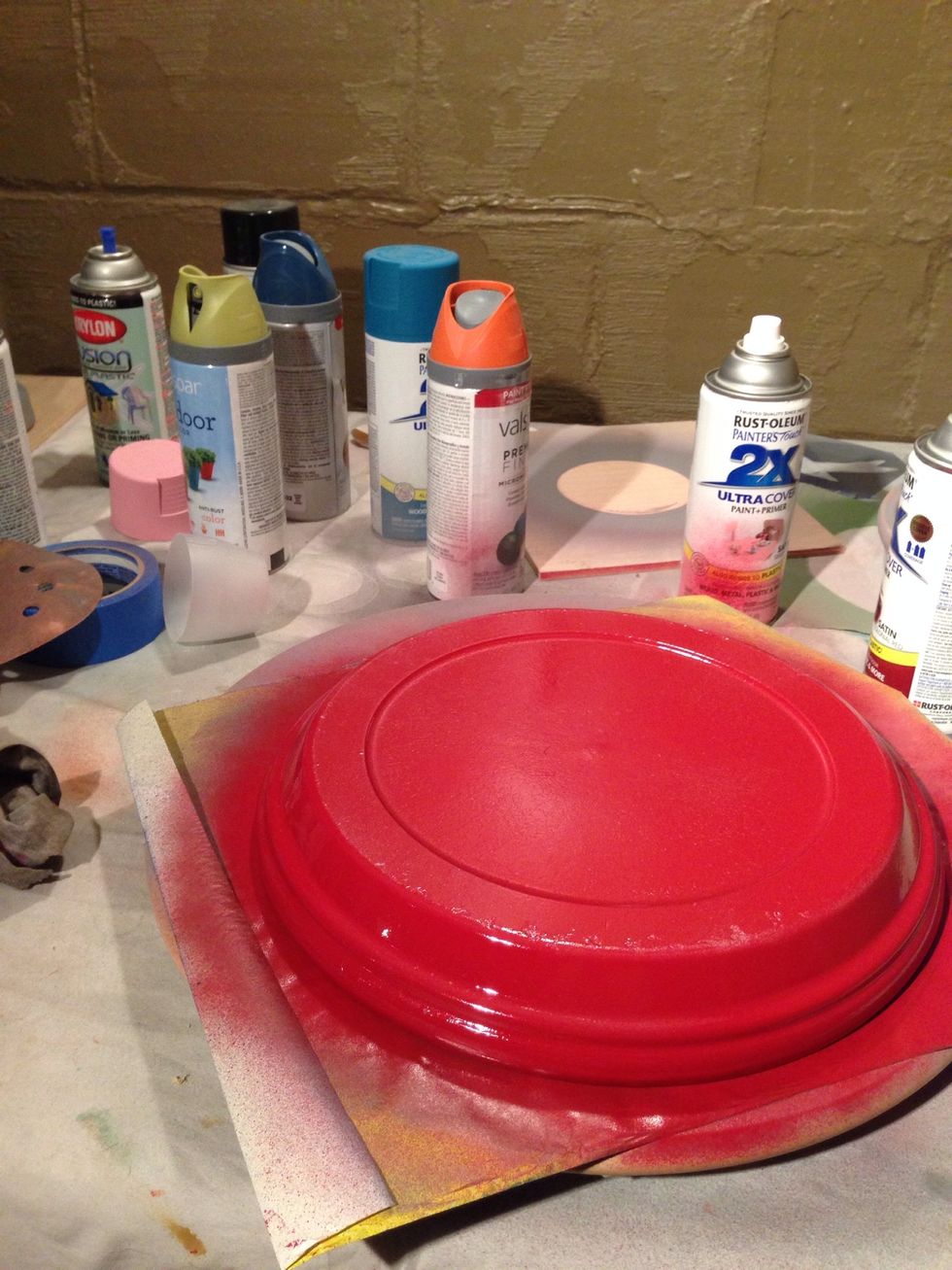 Apply a couple coats of paint.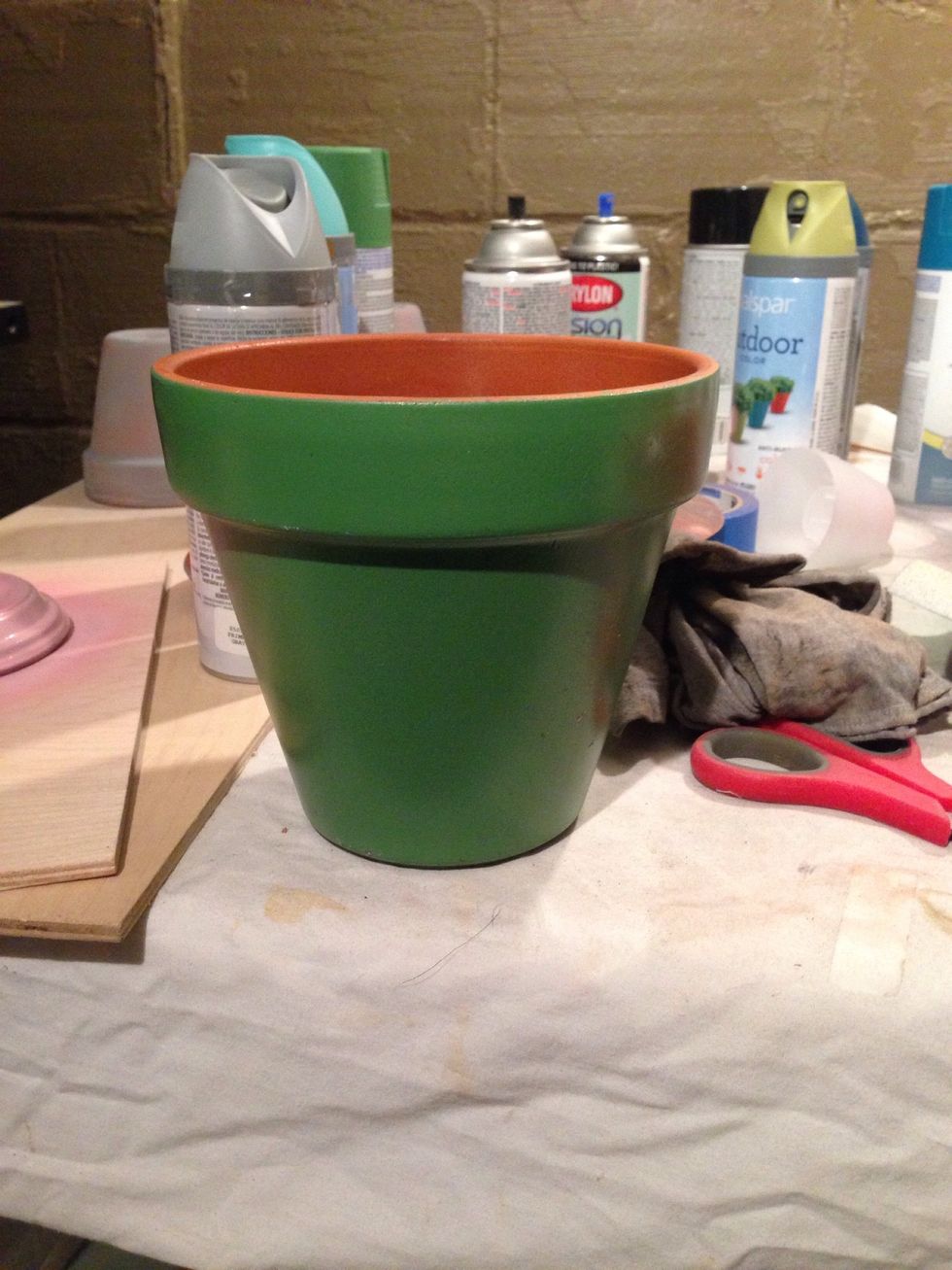 Now decorate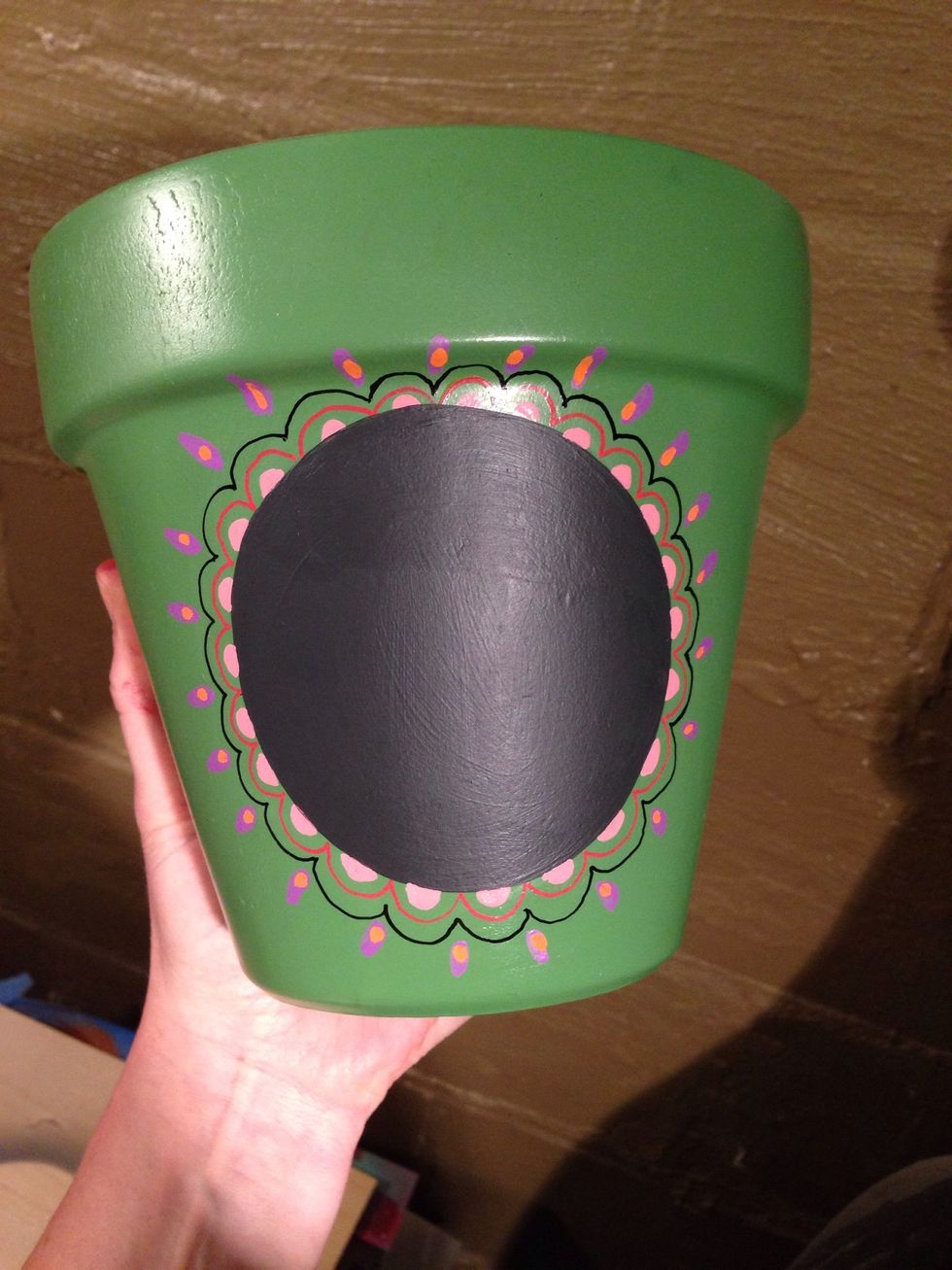 Decorate using oil paint markers, chalk board paint, stencils, decoupage, acrylic paint, etc. Finish with top coat of clear spray. Cover chalk paint with tape before spraying top coat.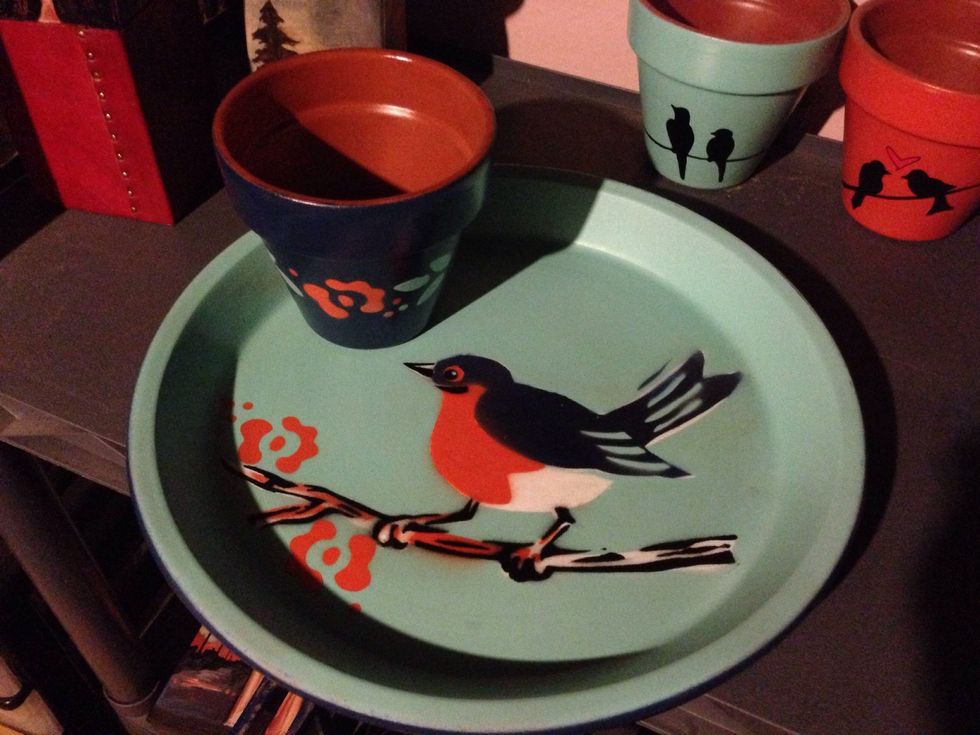 Bird stencil snack platter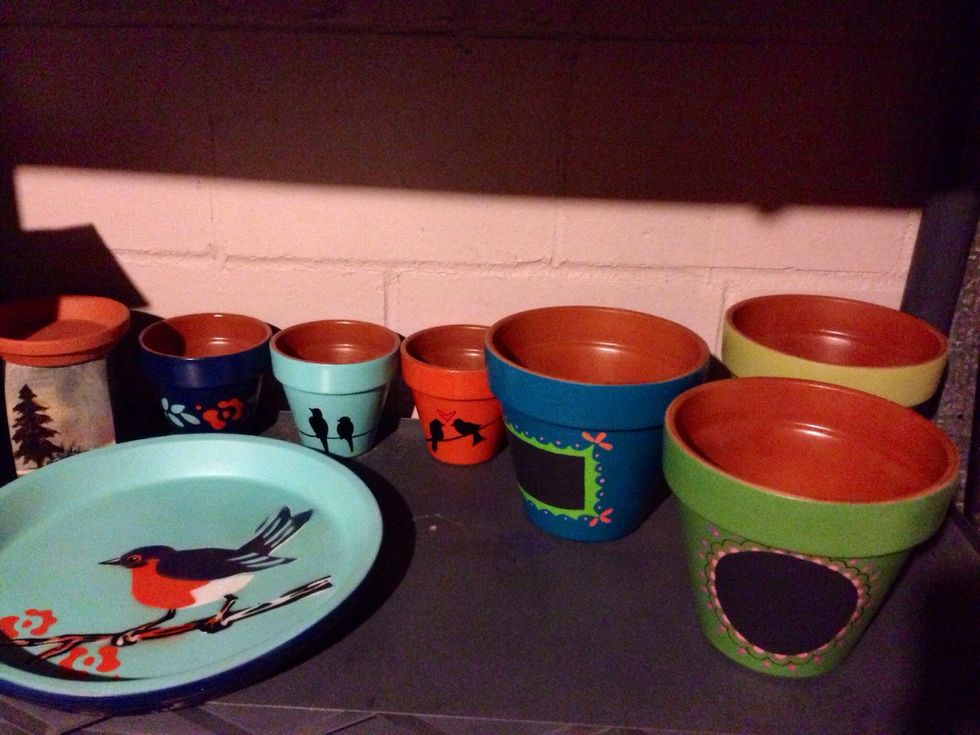 Assorted fished product
Terra cotta pots
Clear spray paint
Spray paint primer
Spray paint- various colors
Fine sand paper
Paint markers
Wood filler