Create a wonderful landscape using my fingerpainting technique.
35
It is fairly simple to create a wonderful landscape using my fingerpainting technique. Grab a few supplies and let's get started.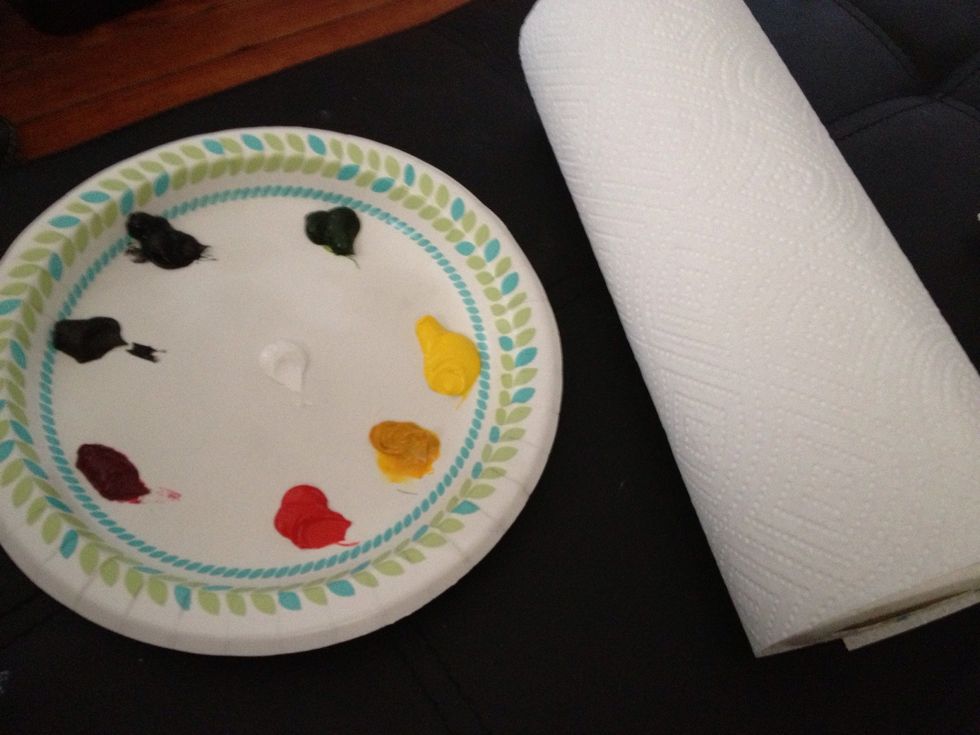 My technique requires little supplies or cleanup. First, coat the canvas with a thin coat of white. This will allow all your colors to blend. Next put your colors on your plate.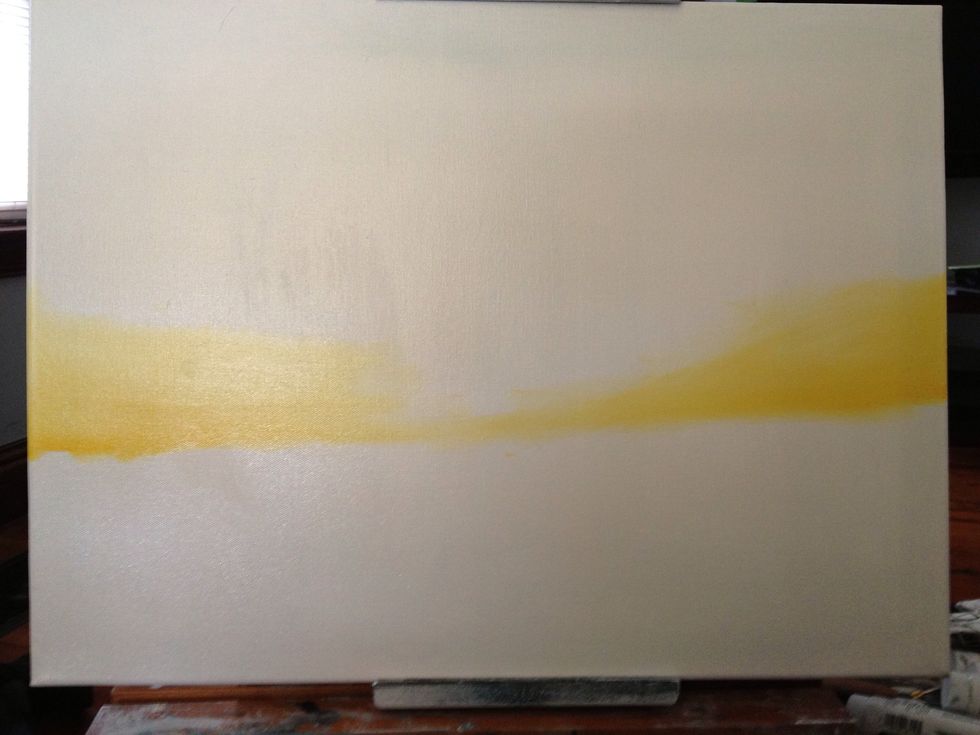 Decide where your horizon line will be, and paint it out using a golden yellow and your thumb.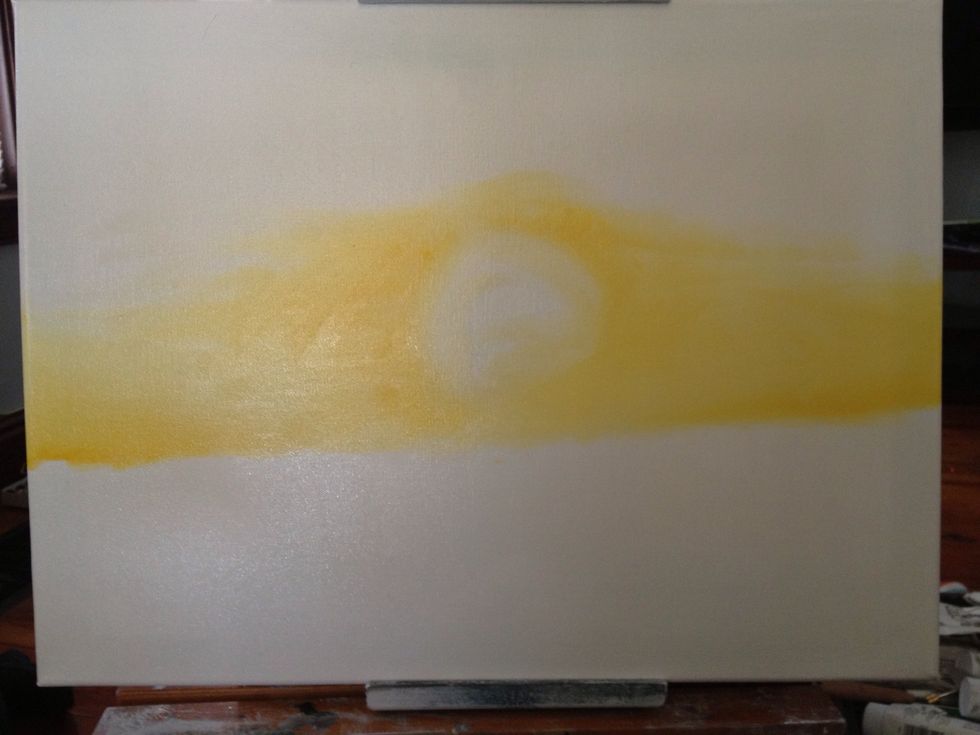 Leave a circle for what will be your setting sun. Finish the golden yellow until you are satisfied with where it ends.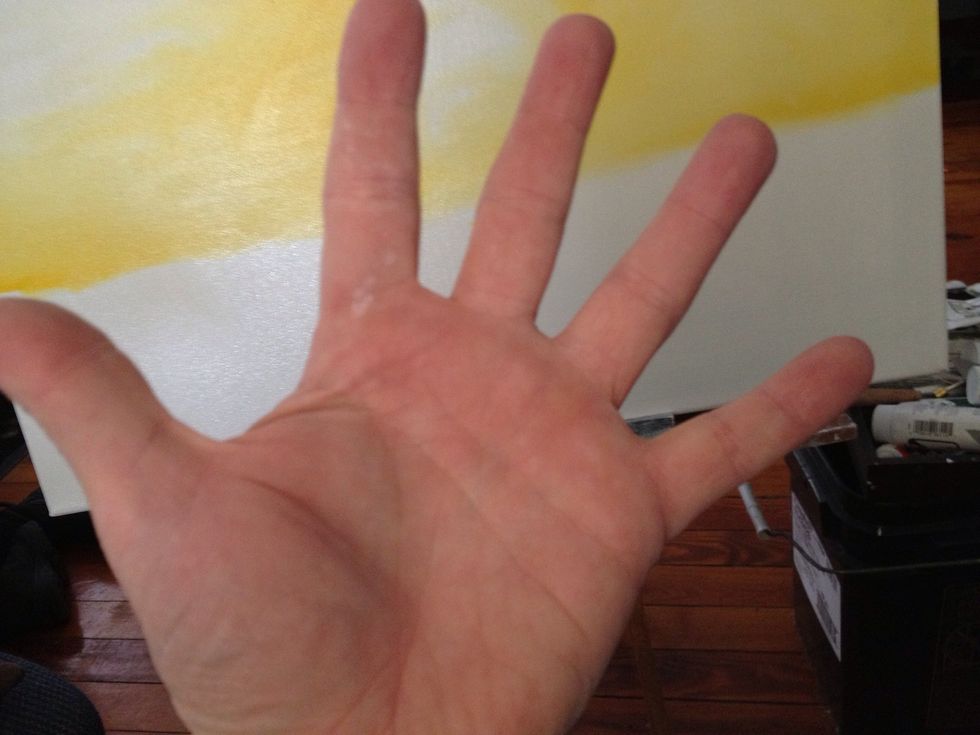 Clean off your hand with a paper towel!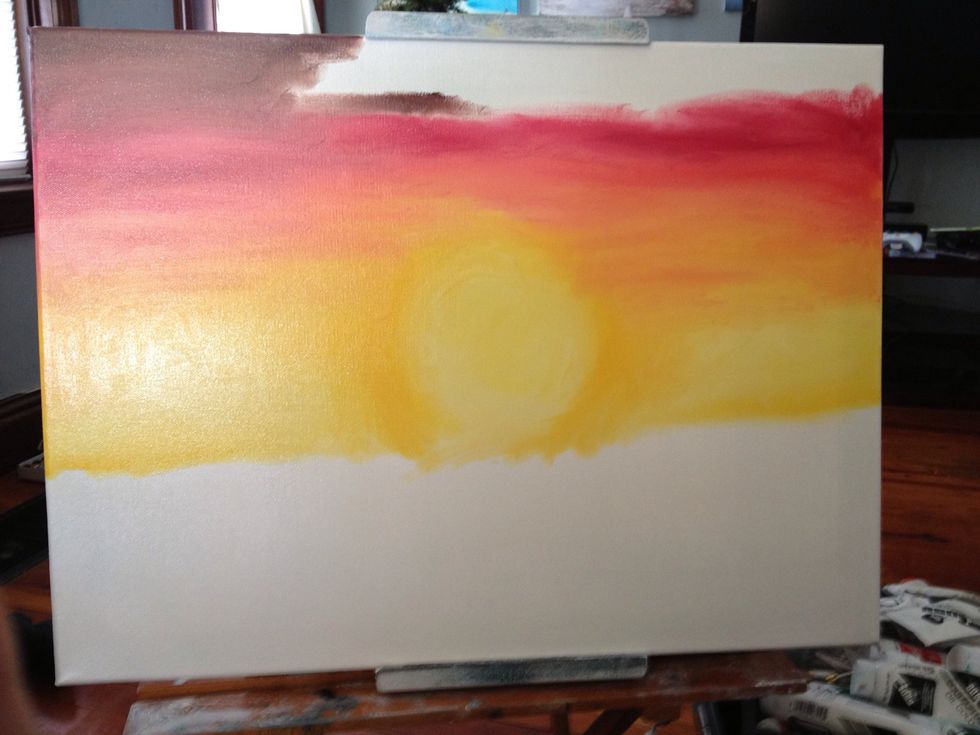 Add some bright red to your golden yellow to make an orange and start up the canvas. Continue up with just bright red, then a crimson, then a crimson and brown mix.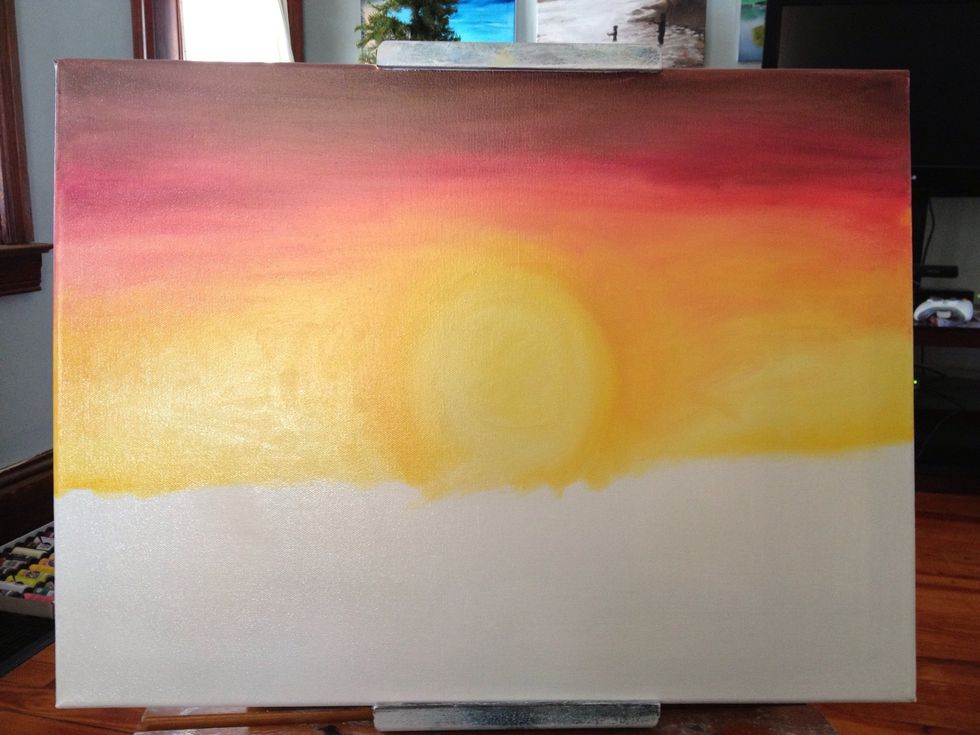 Clean your hand and lightly blend all the colors starting bright and working your way up to the dark sky.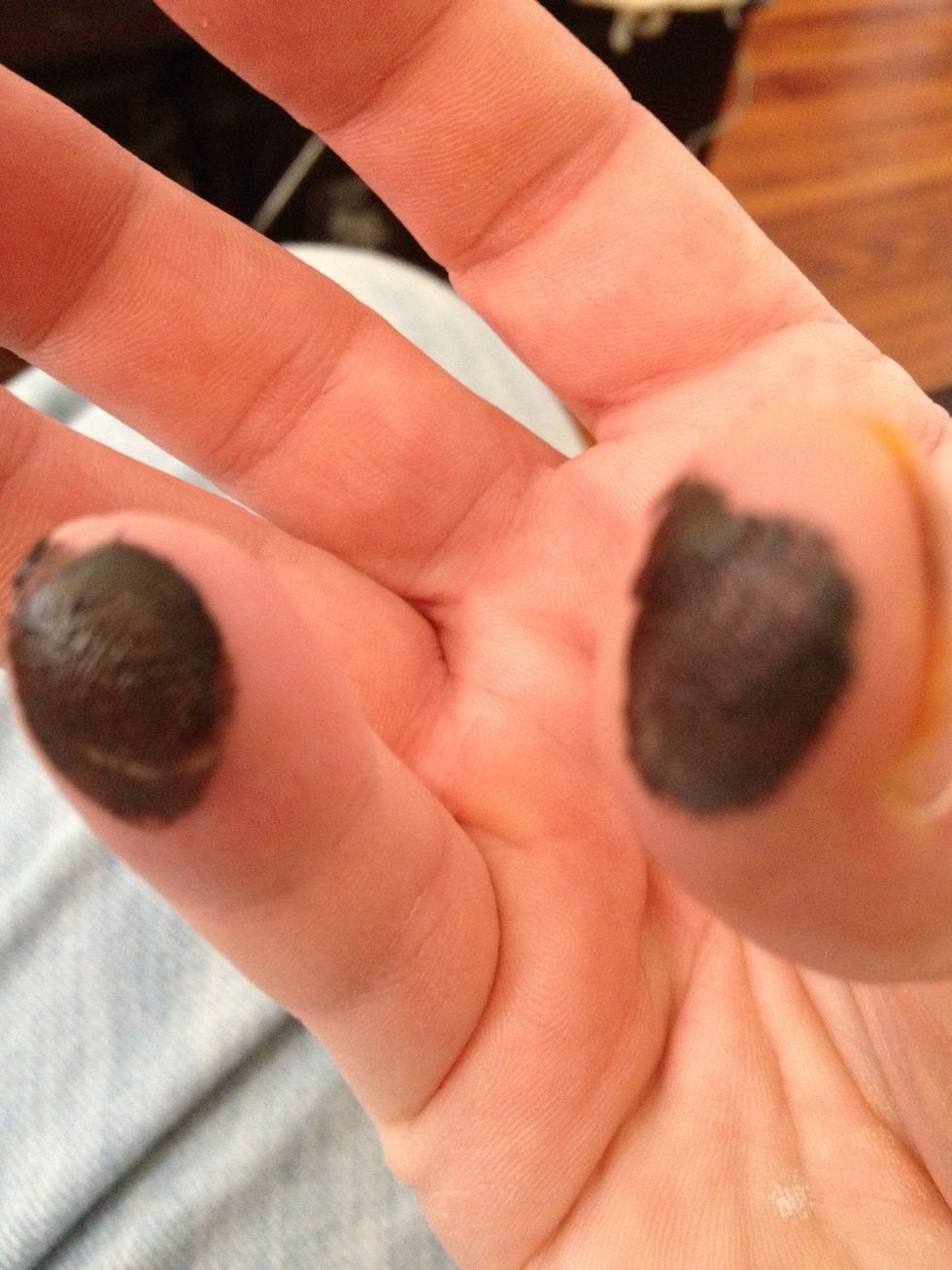 Clean again and add some crimson and brown to your pinky and thumb. These are your cloud fingers.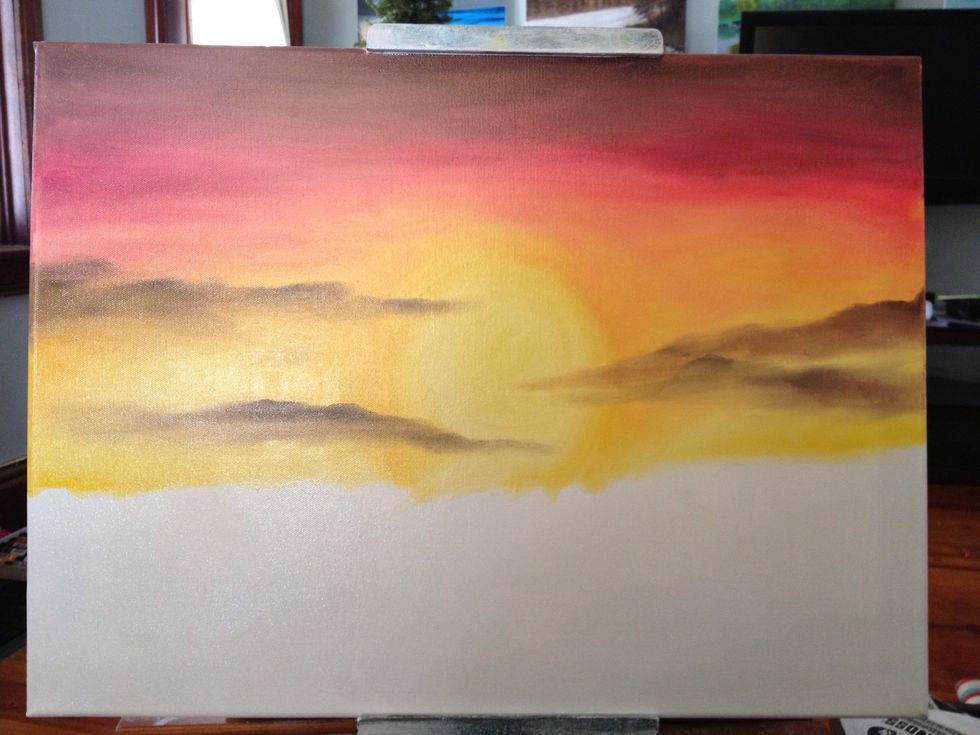 Scrub in your dark drifty clouds. Make it realistic by bringing some across the sun and some off of the canvas.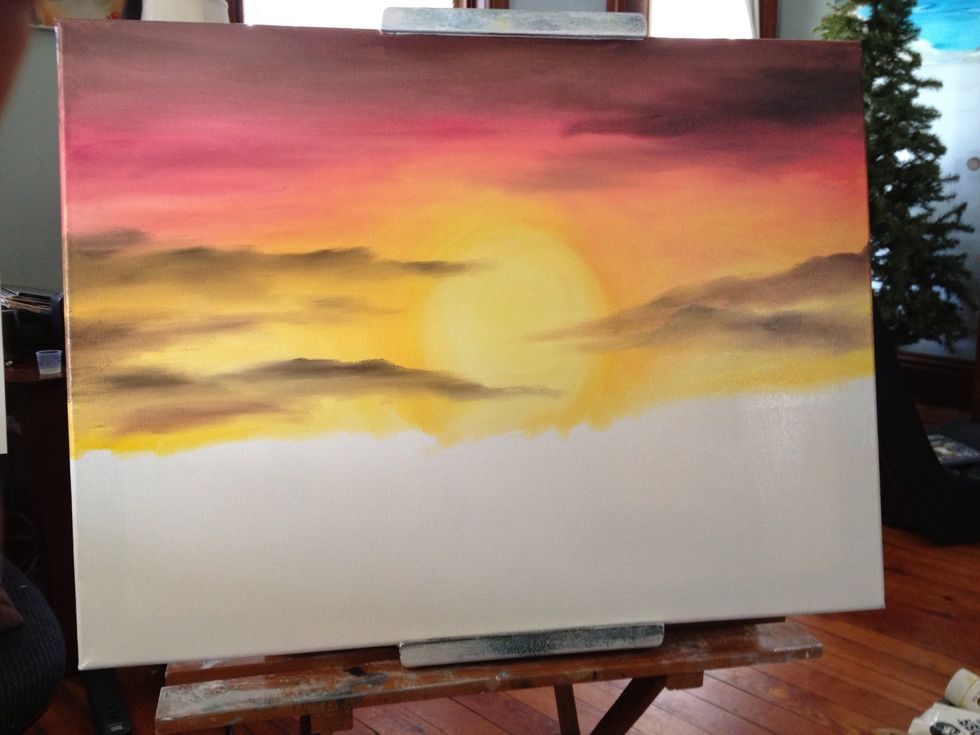 For your darker sky at the top, add some black to your crimson and brown. Black is a lot thinner than brown and crimson, so be careful to make them look like their sister clouds.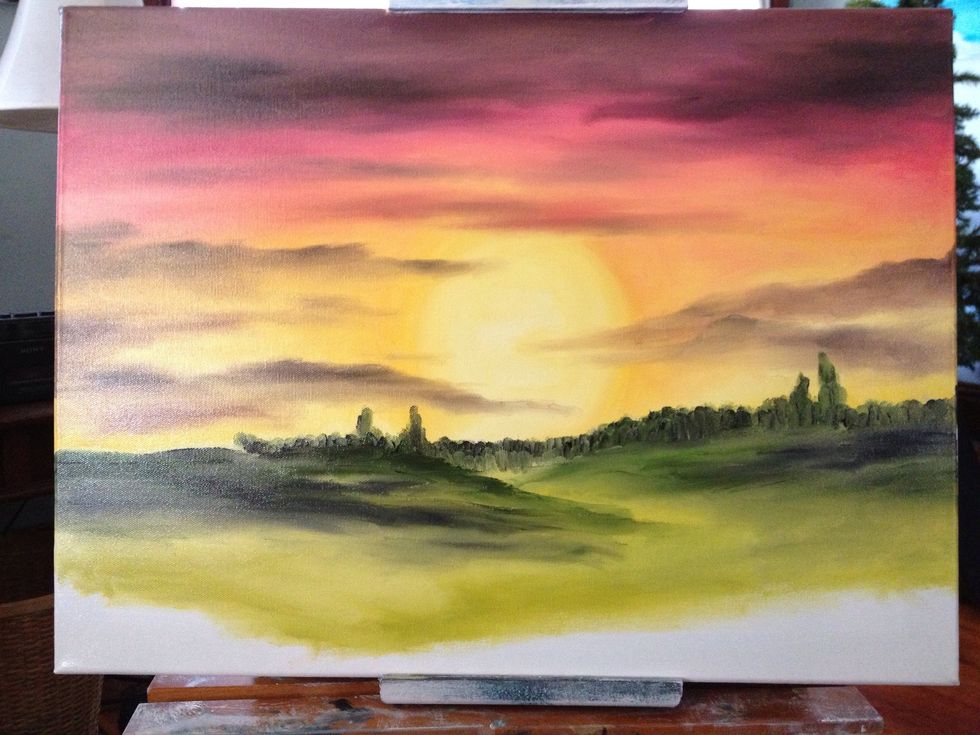 Clean hands. Add a green and black mix to your thumb. Go to your horizon line and scratch down quickly to make some far away bushes and trees. Don't be concerned about their look. They are far away.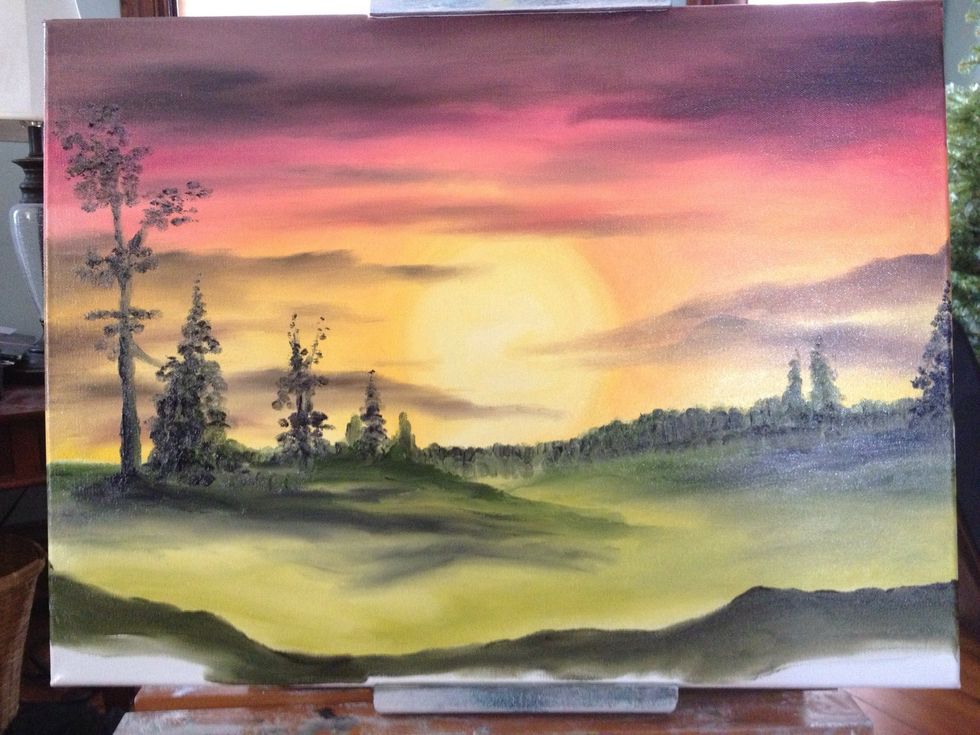 Add the middle ground land in with yellows and greens, and then use green and black for your shadows. Your foreground will be a dark mix of all four of your dark colors.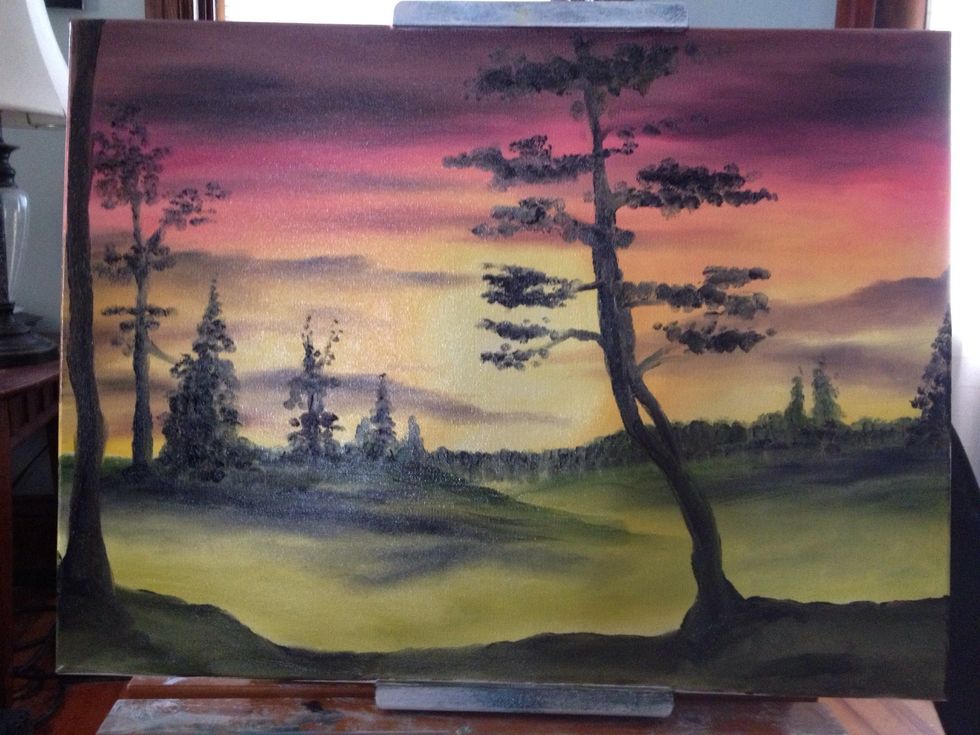 Two trees emerge out of the foreground and go all the way up and off the canvas. Your pinky and fingernails make some twisting branches. Then the mix on your finger dabs on some leaves.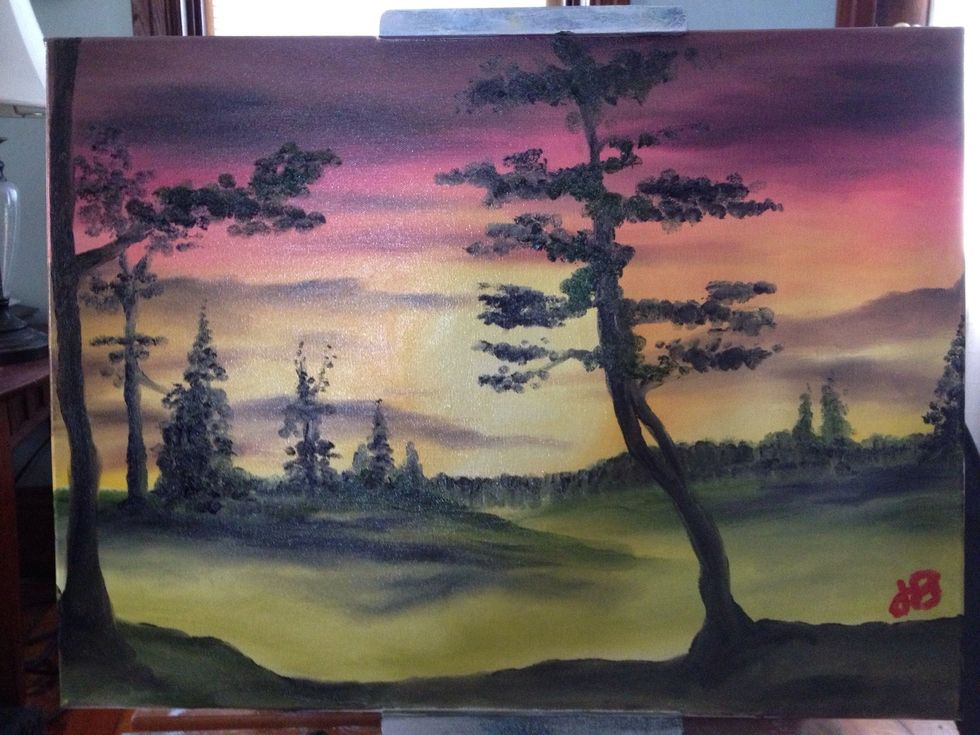 Look over the painting closely and from across the room. Make small adjustments as you see fit. I added more leaves to the foreground for more depth. Sign in the corner with red and your pinky.
That's all there is to it! Follow me for more creative projects and helpful tips. Also follow my work or make a purchase at my online gallery - pinterest.com/justinballew.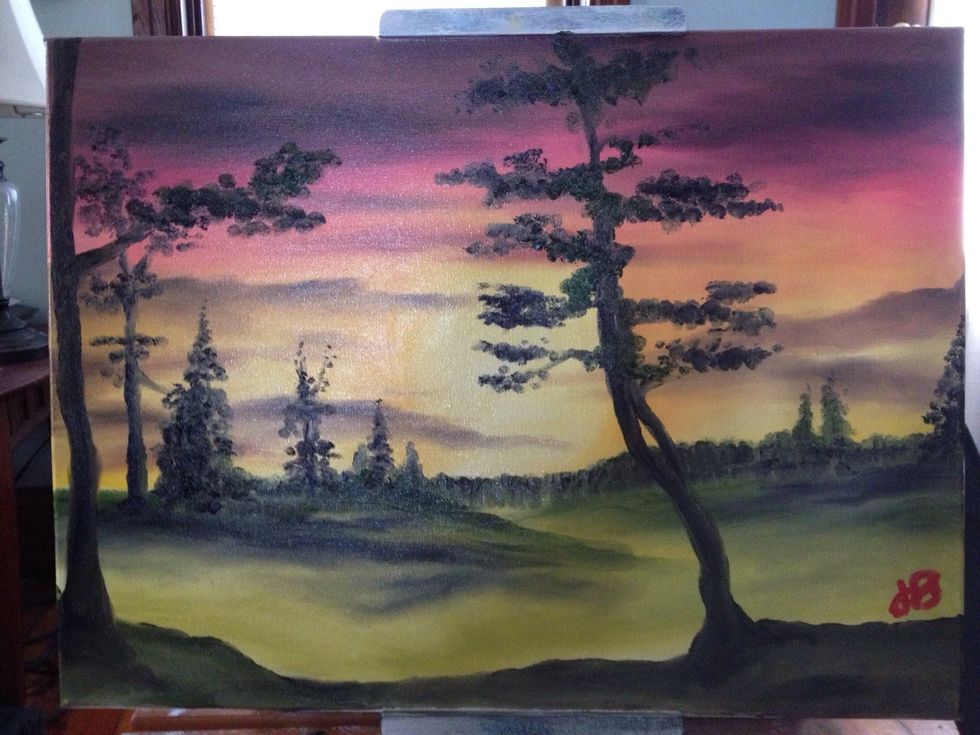 Lowe's : Never Stop Improving
Canvas (Art store)
Oil paints (Art store)
Paper plates (Lowe's)
Paper towels (Lowe's)
Large chip brush (Lowe's)