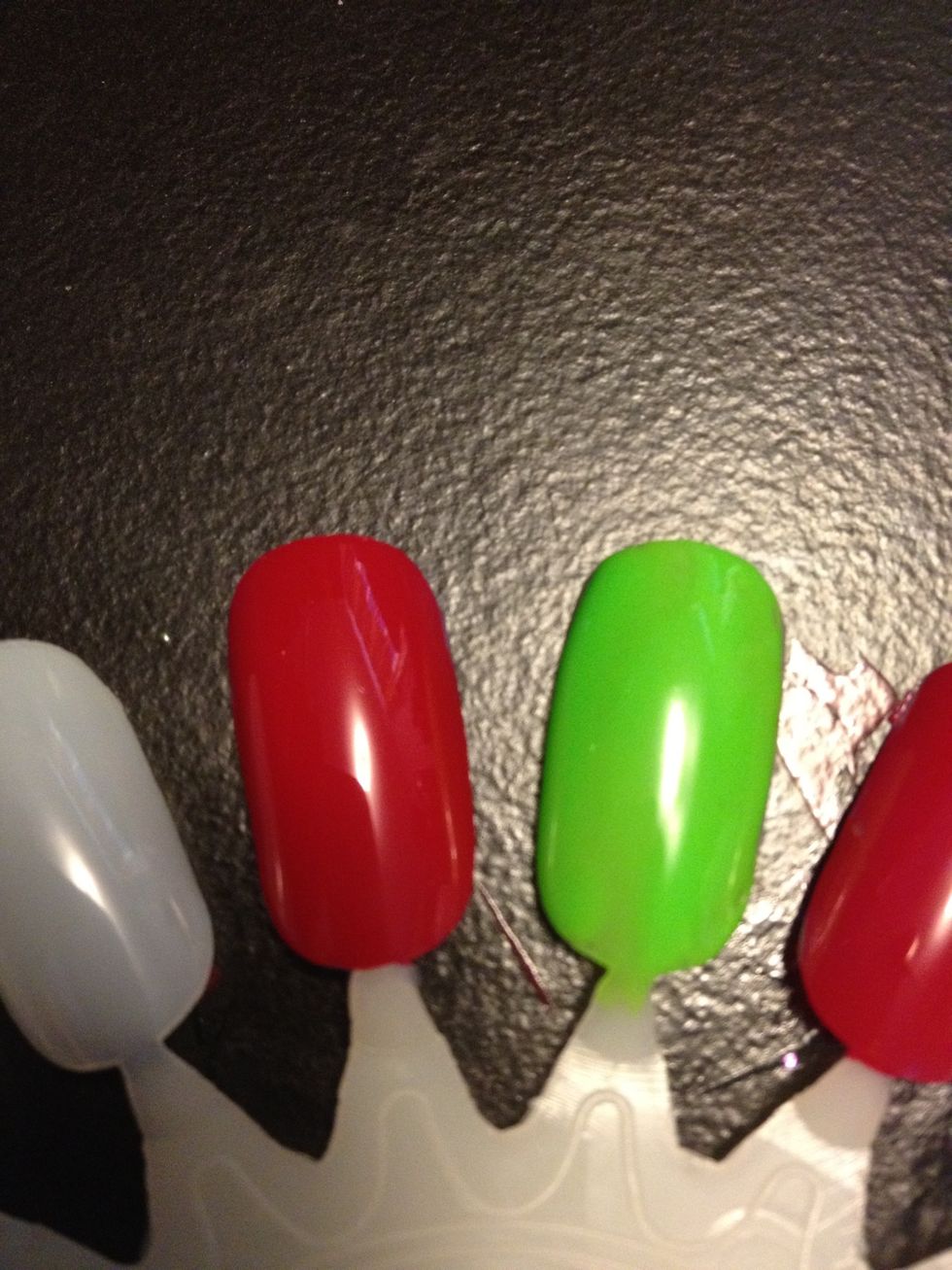 Ok I'm going to show you three designs in a few easy steps :) Strawberry, kiwi, and watermelon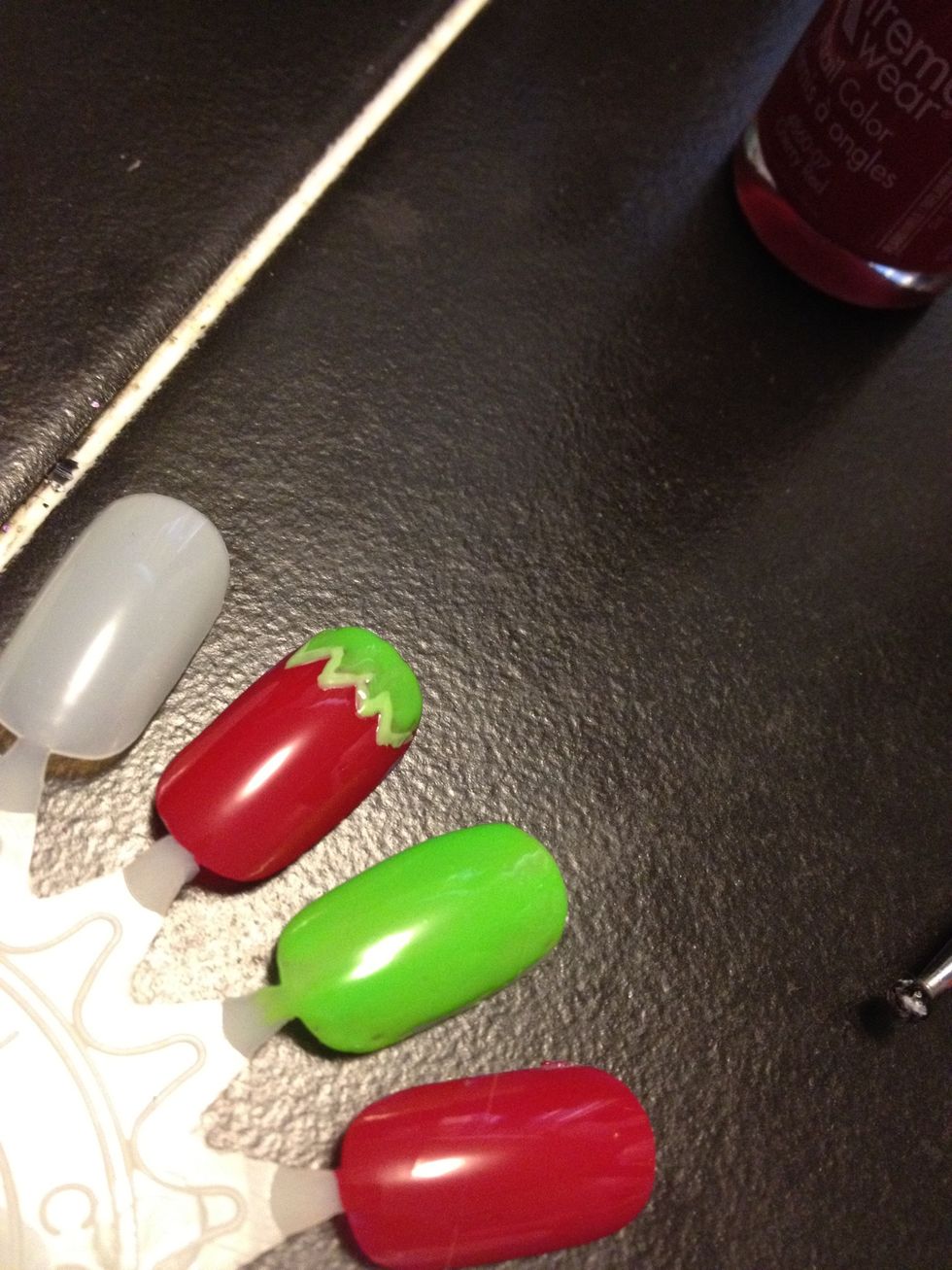 For the strawberry start with the base coat, and add the strawberries green head. Them outline the head with a lighter green.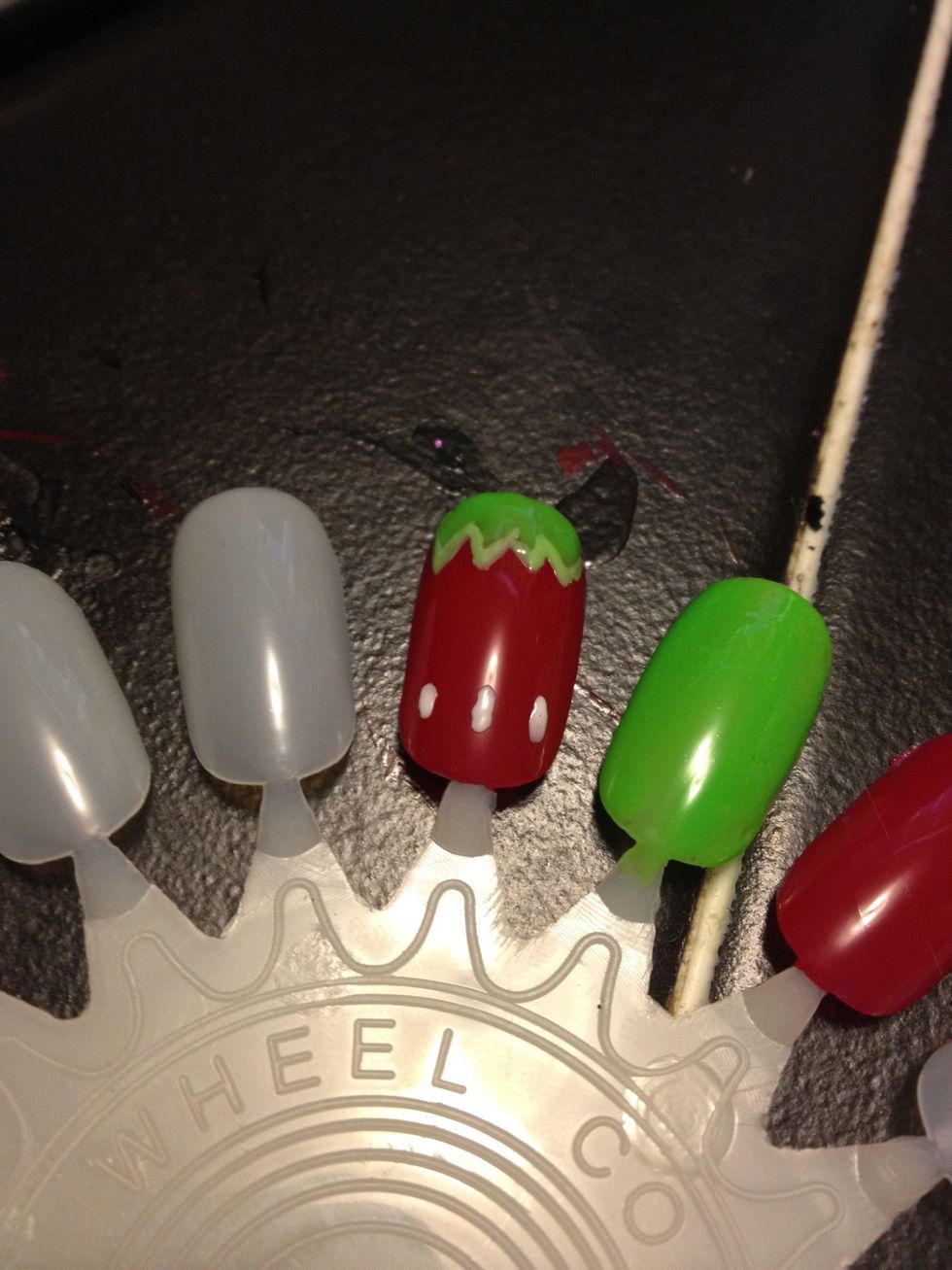 Take a toothpick in white or yellow polish, and make vertical lines.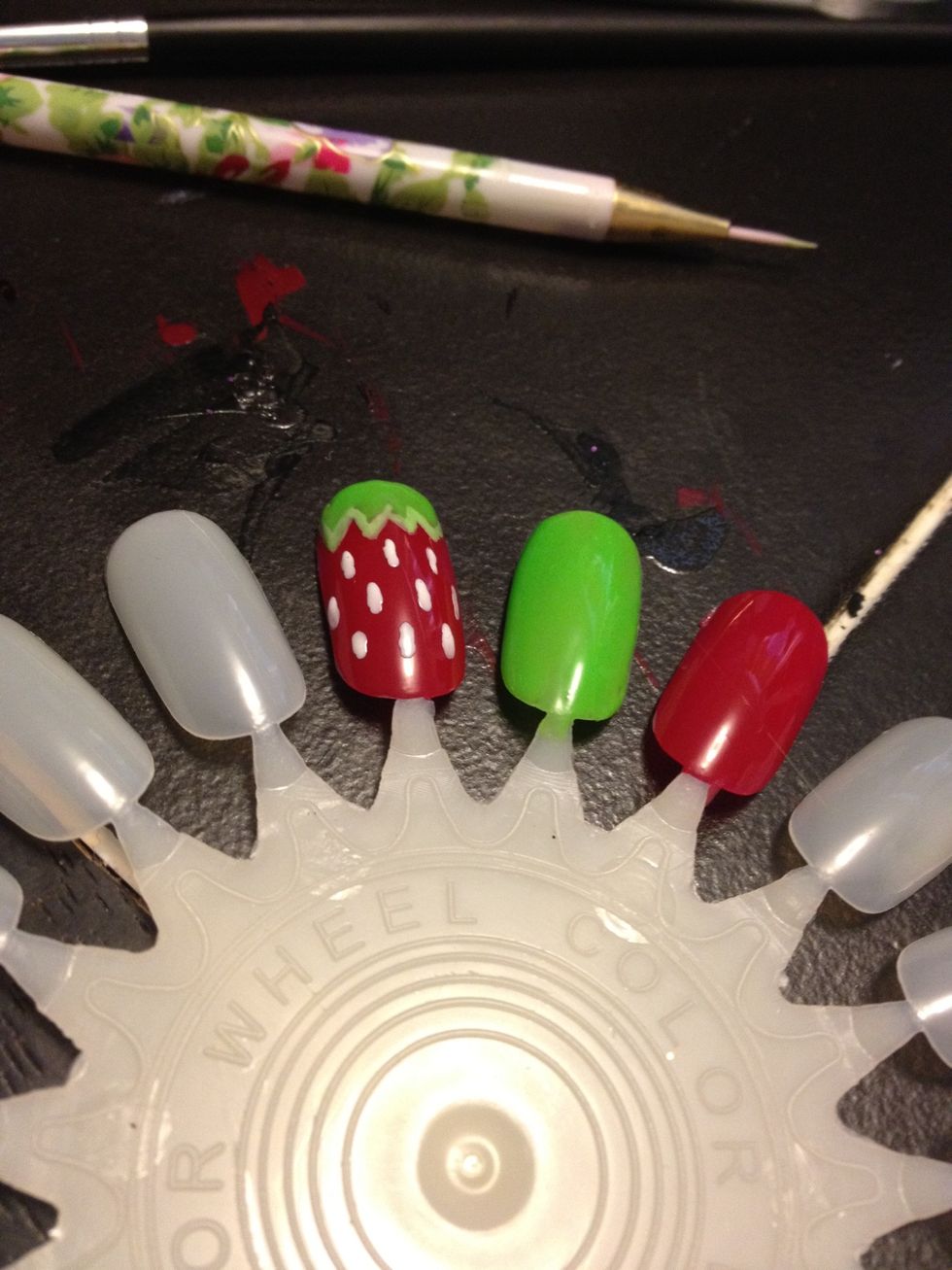 Then add in the second and theirs row of seeds. I don't stack them on top of each other. I place the seeds on the upper line between the spaces of the lower line of seeds.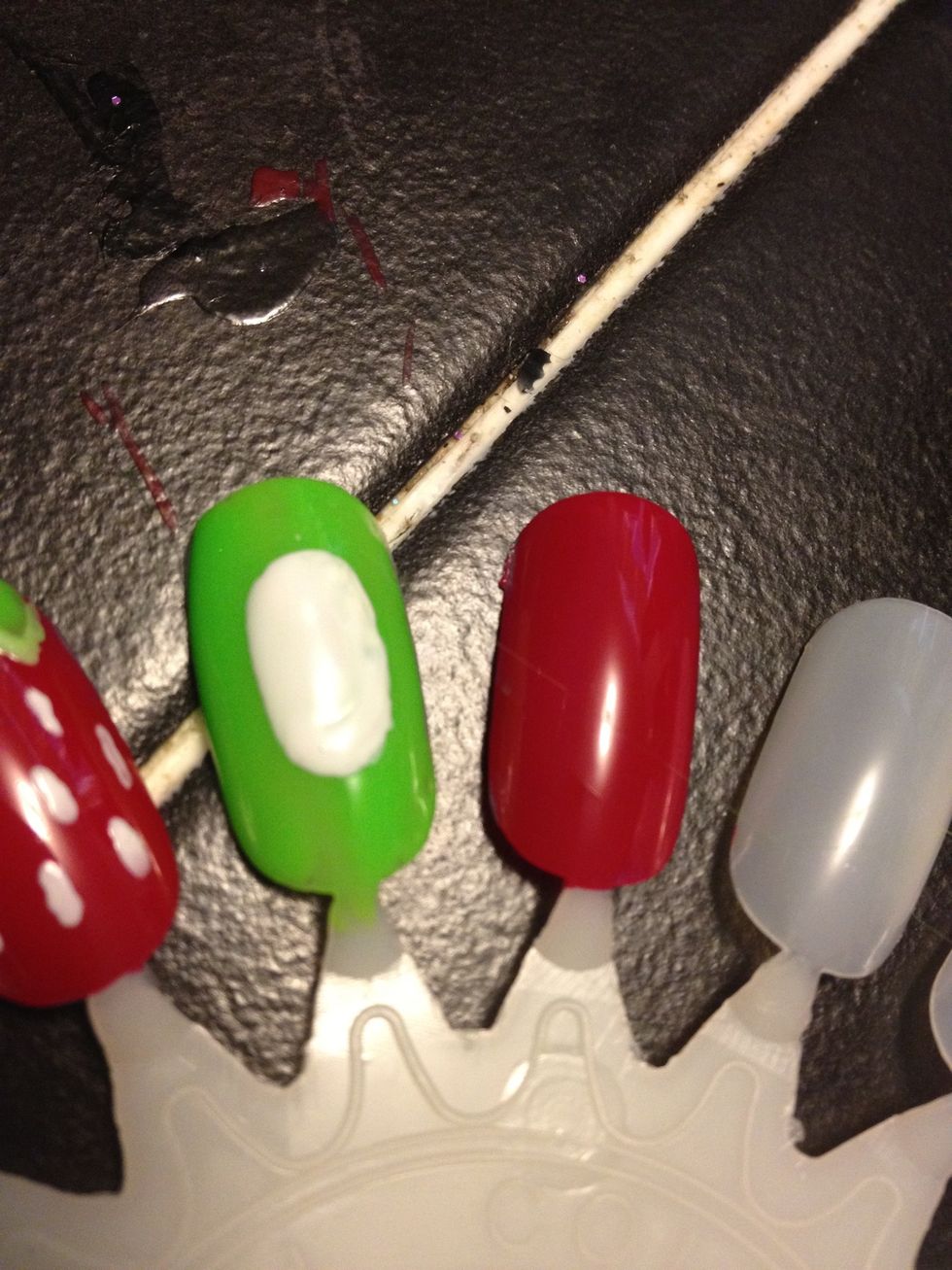 Kiwi, add your green base coat, and place a white oval in the middle.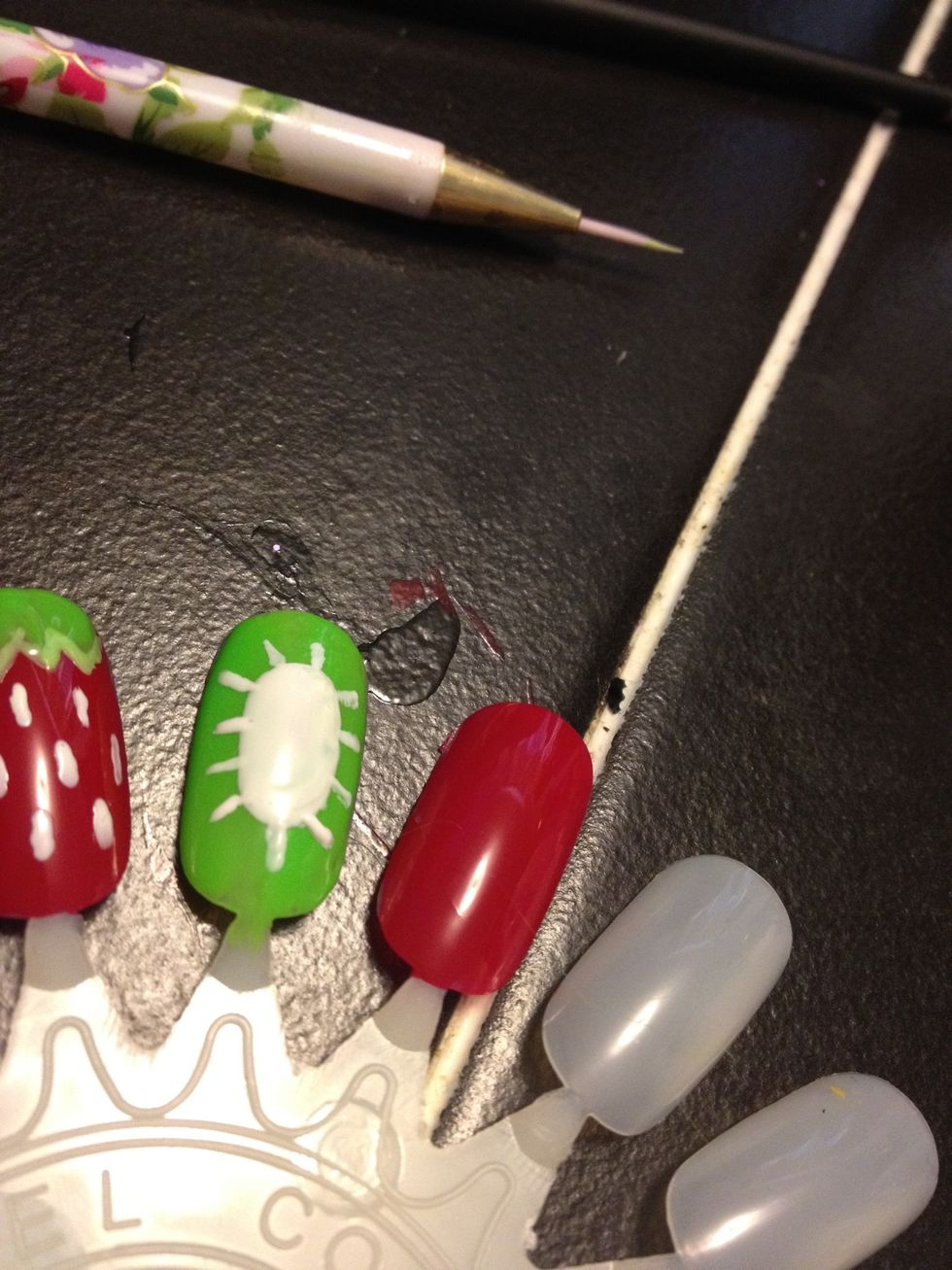 Take a toothpick and make lines coming out of the oval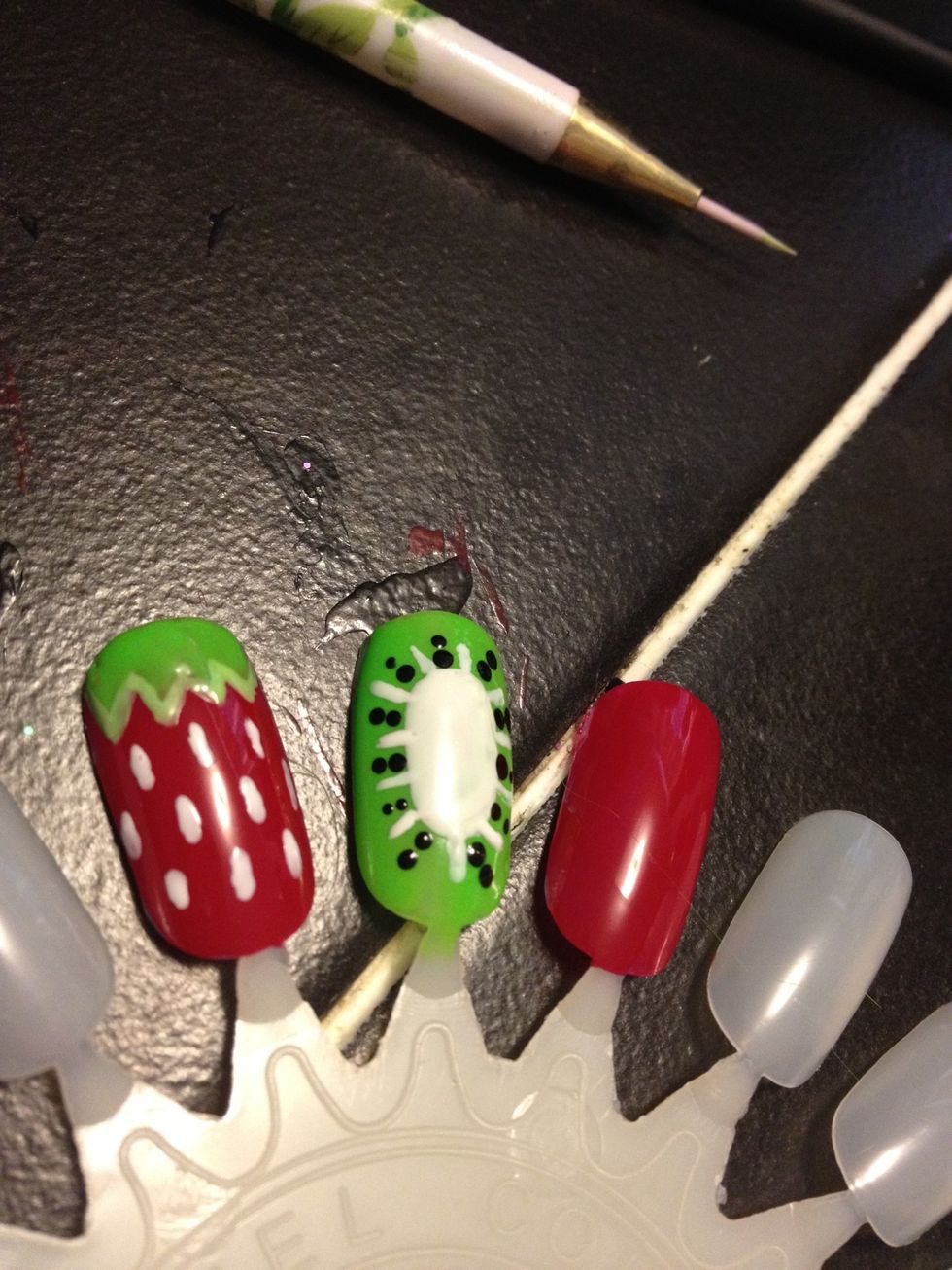 Add black dots between the lines with a toothpick dipped in black polish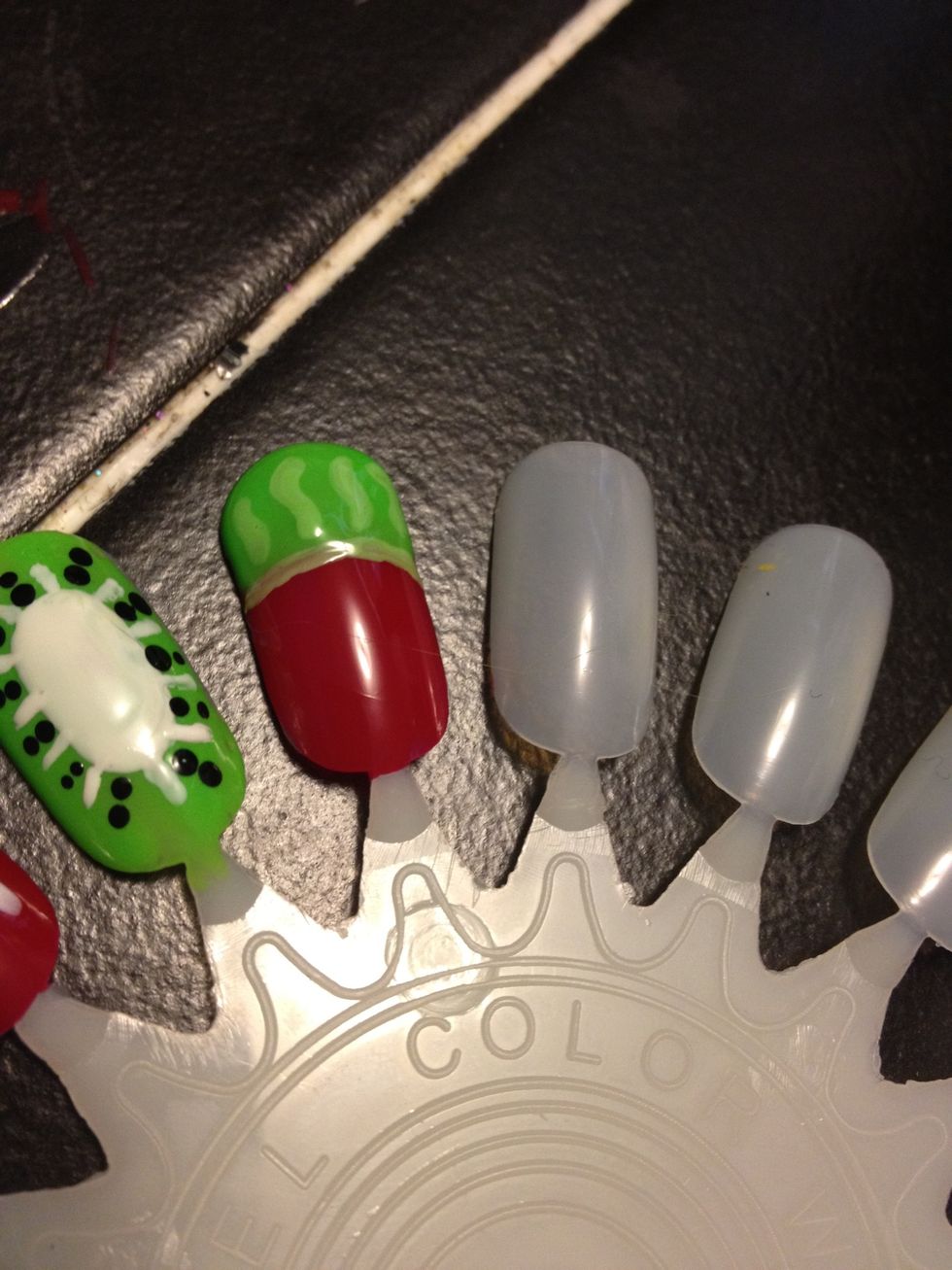 Watermelon. Red base coat, and a green tip. Outline the tip with a lighter green polish, and make light green squiggles in the tip.
Add the seeds like I did with the strawberry :)
The creator of this guide has not included tools
Fabulocity By Jessica
Follow my Instagram @fabulocitynails\n\nPlease feel free to request designs and ask questions.