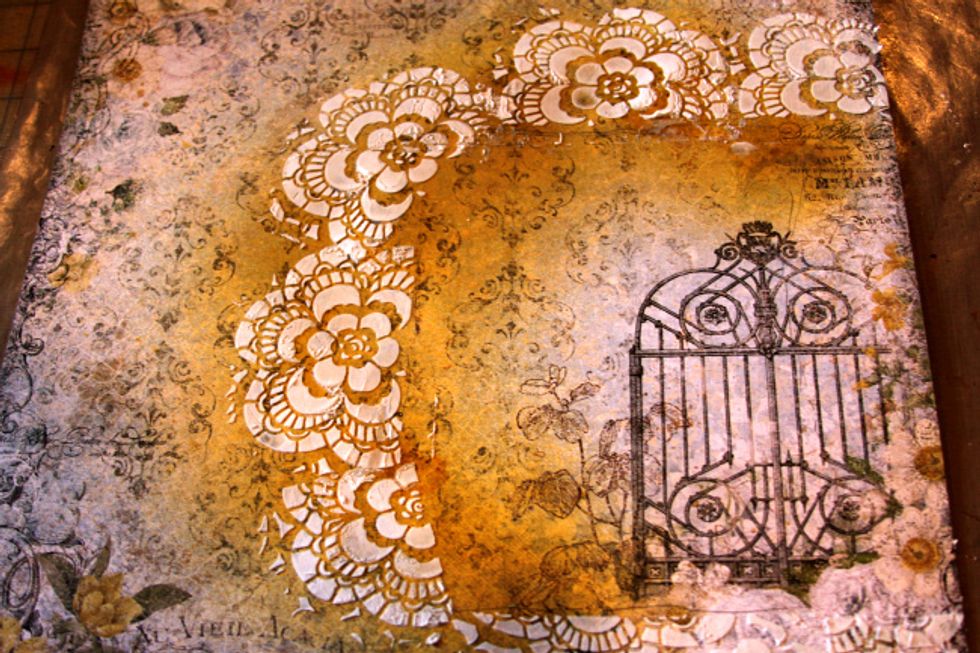 Start by spraying area where your photo will be places with Timeless Colorations. Stencil modeling past on top and dry.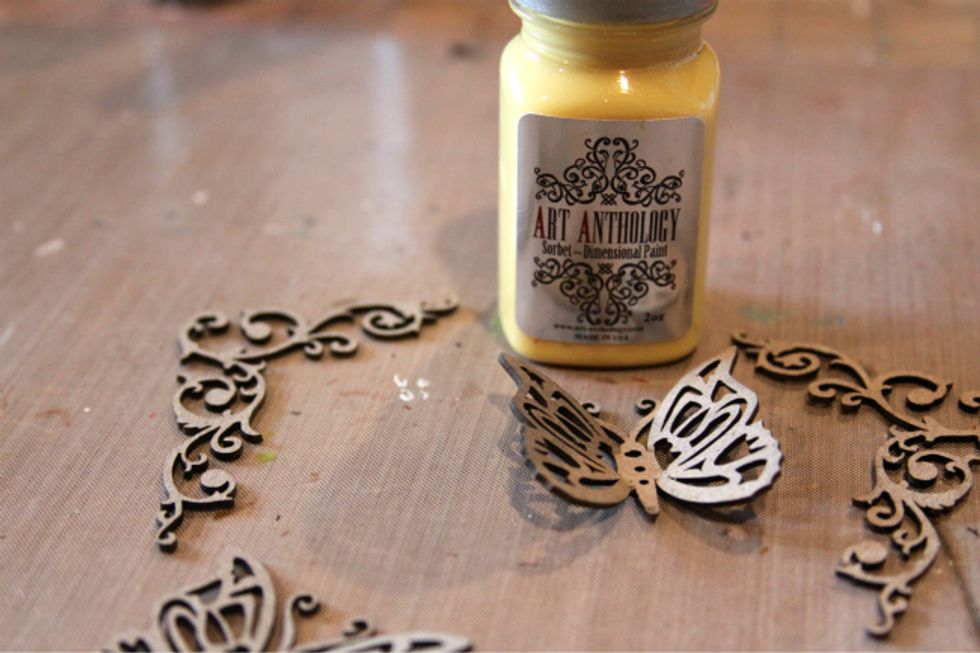 Using Sorbet Sunshine paint all your chipboard and let dry.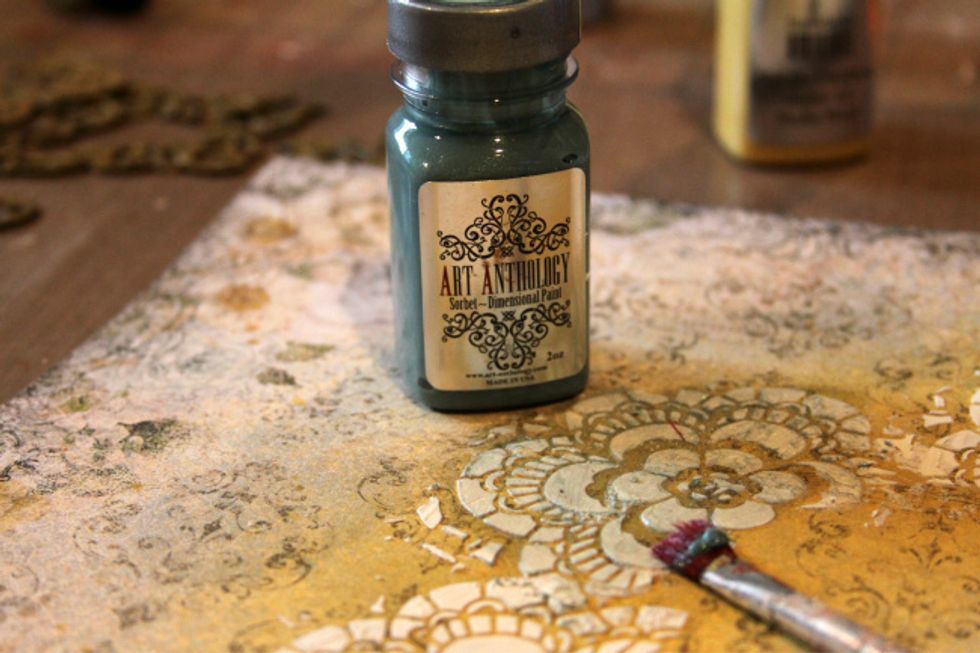 With a brush paint the top of your stenciled modeling paste with Sorbet - Mint Julep.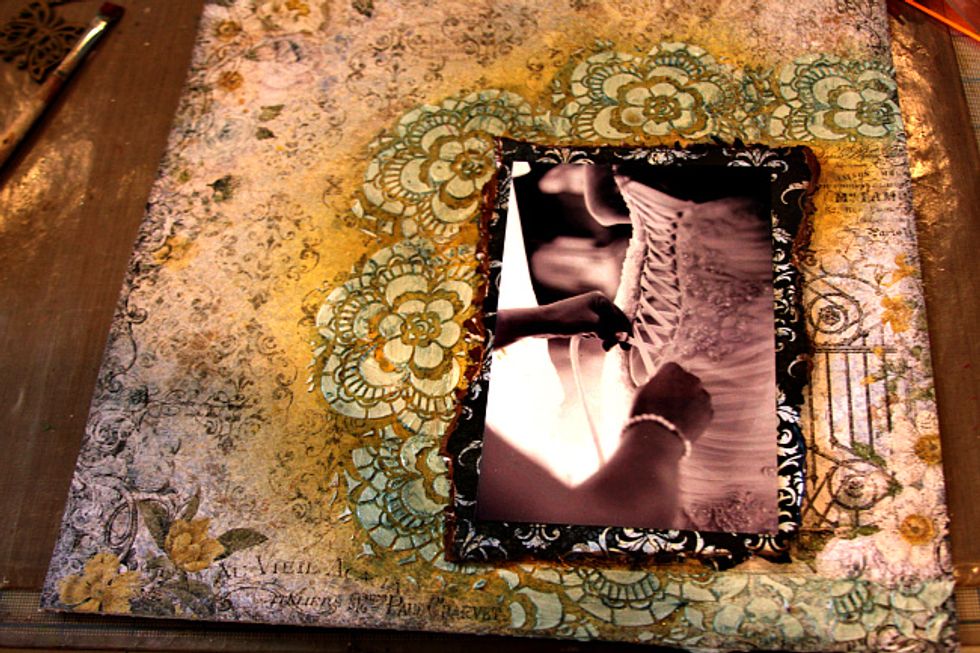 Add your photo and matting.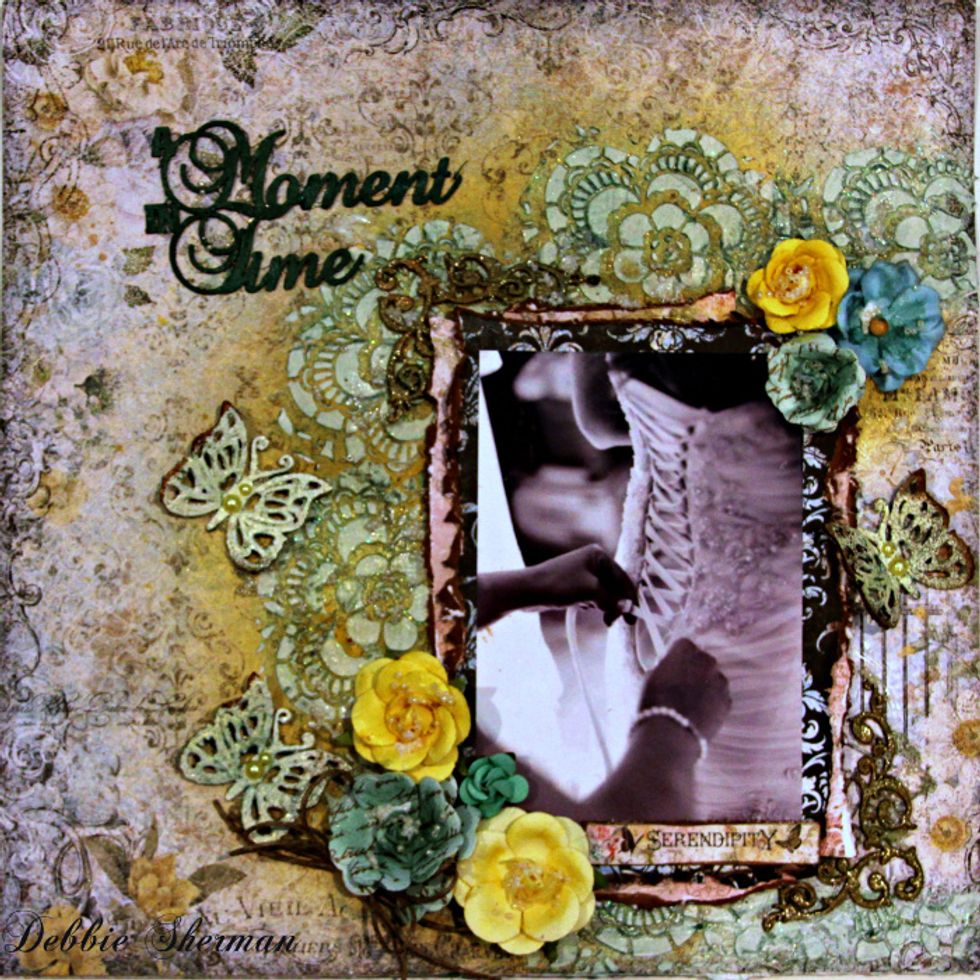 Embellish as desired.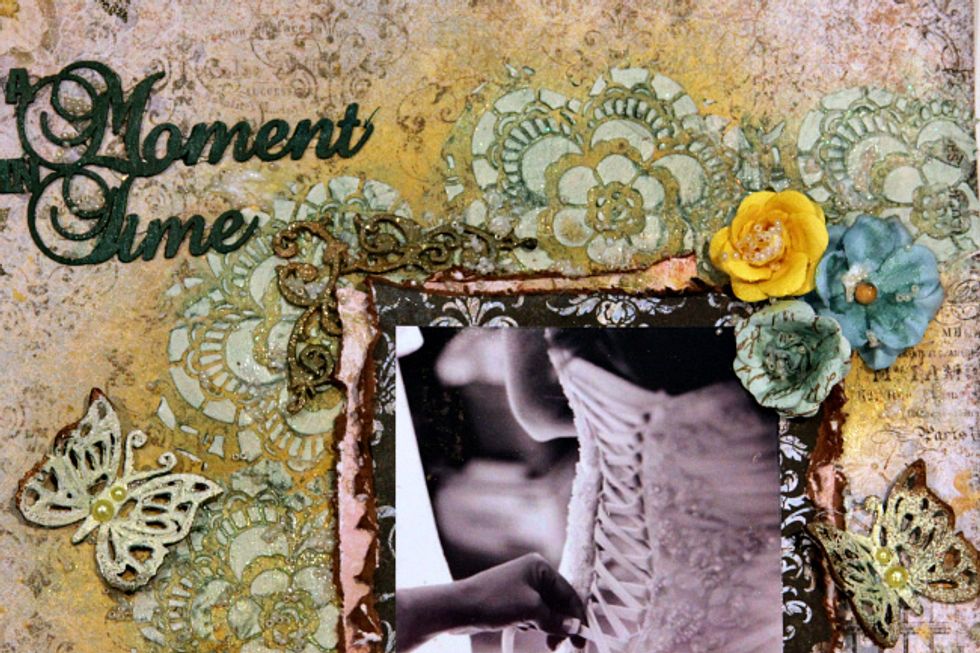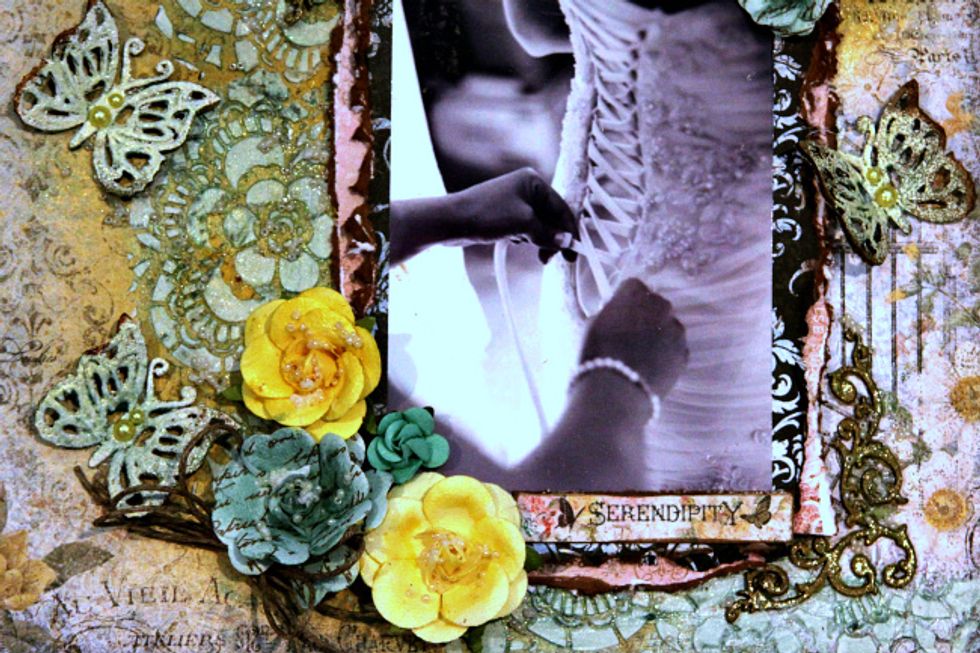 Art Anthology Sorbet - Mint Julep and Sunshine
Art Anthology Colorations - Timeless
Patterned Paper - Blue Fern Studios
Chipboard Pieces
Coordinating Flowers
Paint Brush
Art Anthology
Art Anthology is a manufacturer of dimensional mediums.\n\nCome chat with us in our Facebook Group: Art Anthology Adventures in Art